Wedding - a joyous and solemn occasion, which is usually eagerly awaited. This is one of the most ancient rites, whose function - not only to inform all about creating a new family, but also through the ceremony to introduce a couple of new life. But as the wedding - an event that happens once (or once every few :)) in life, many couples are thinking about how to make it unusual. This post - weddings in general and about the unusual weddings in particular ...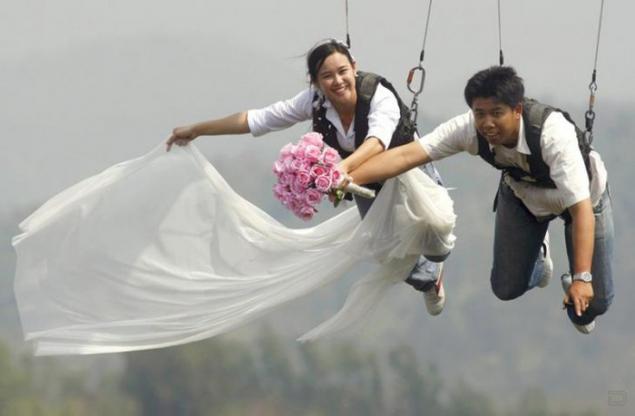 White dress. In the Western tradition, it has always been a symbol of the traditional wedding ceremony. In the picture - Princess Diana's wedding dress with a train at 7, 5 meters, which was put on display under the title: "Diana. Celebration "in Atlanta, Georgia. (Charlotte Observer / MCT)
But not all prefer the traditional wedding dresses, it is always possible variations on the classic theme with an unusual approach. In the picture - the model is on the catwalk during a fashion show titled "Wedding mania" that took place in the Lebanese capital Beirut on February 7 2010. (EPA / STR)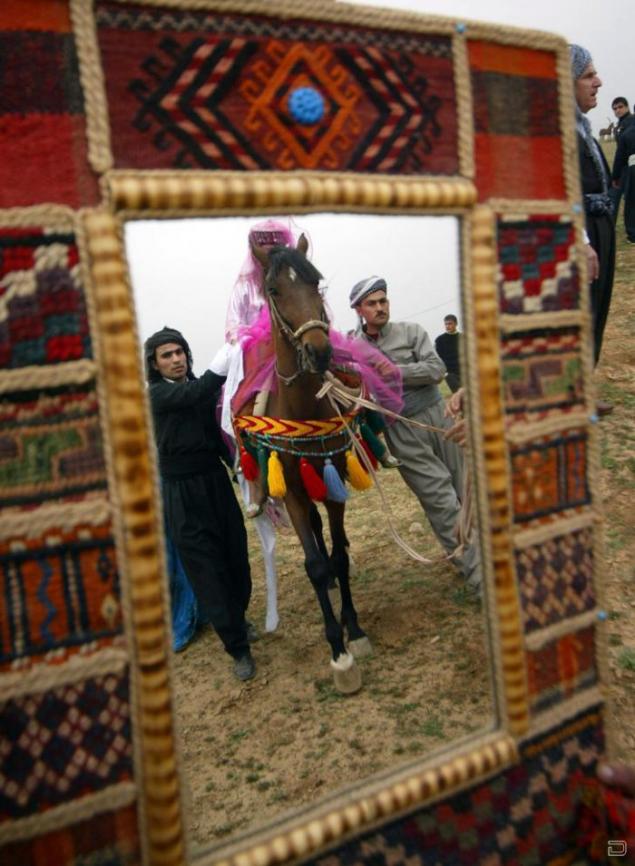 In the picture - a reflection of the Kurdish bride in a mirror, while a traditional wedding in the Kurdish city of Arbil in northern Iraq on February 18 2010. (SAFIN HAMED / AFP / Getty Images)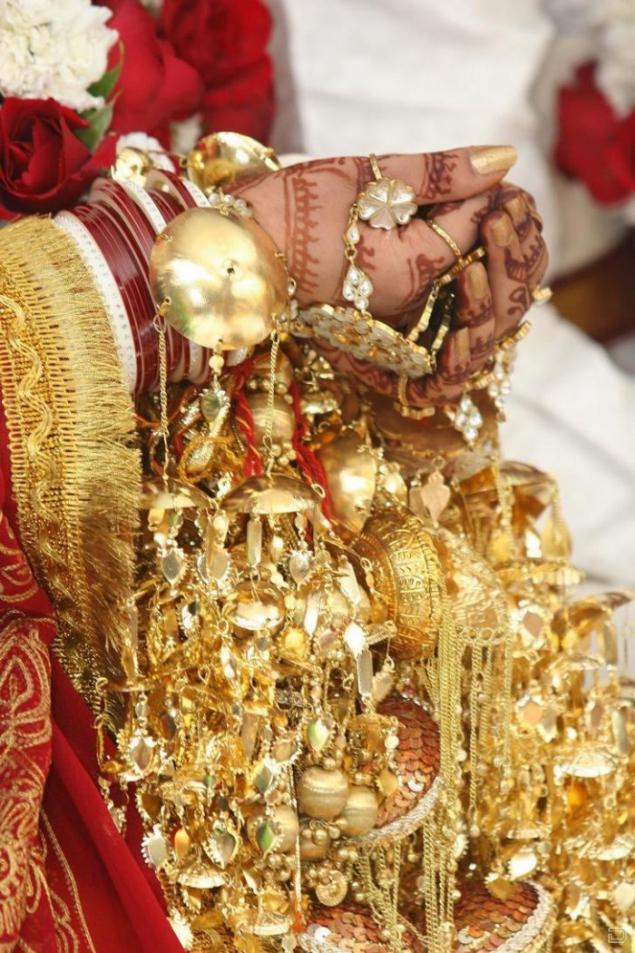 Hands of a bride during a traditional Hindu wedding - Geeta Chopra married her fiance, who works as a programmer in the United States. The wedding was held in New York, March 26, 2005.