September and October, the warm half - time for weddings. Vintage collected, draw some brew, photographer promises good shots in the entourage of the autumnal park. But - not too late to change his mind and move the wedding to another date, and the time saved spent on custom tailoring and most important than the unusual wedding is different from the average - festive wedding dresses.
Dressed in a fabulous wedding dress, you can be anyone, to feel anything - frog and Thumbelina, Yanukovich and Lyudmila, Figaro and Susanna. The main thing - remember the favorite fairy tale and put it into practice in the most important day of her for you.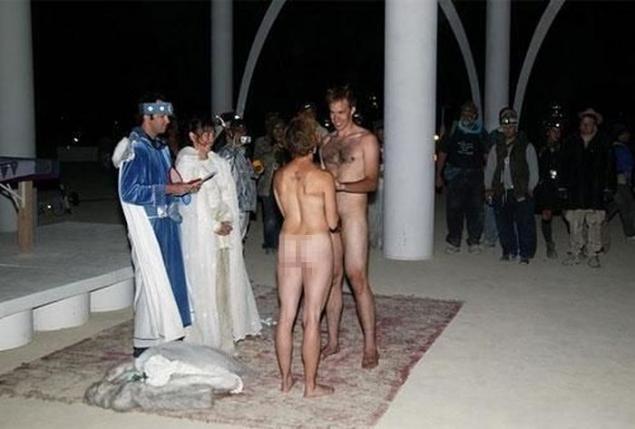 1. Wedding Batman and Wonder Woman
In the animated television series "Justice League" American superheroes, day after day fighting evil in a single team, and fans of the cartoon every day waiting for their loved ones as Batman and Wonder Woman will merge into a single burst of love.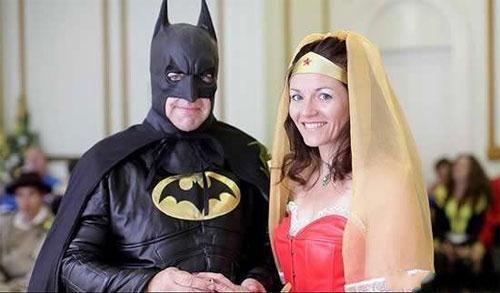 At the wedding of the Nile (46 years) and Sharon (40) Vaughn was all the way fans have long wanted. The groom dressed Batman bride - Princess Diana of the Amazons.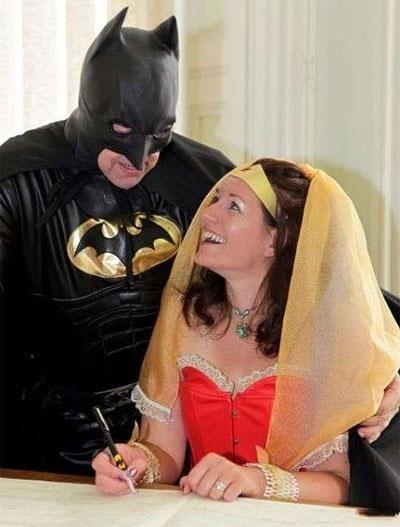 Guests were told to dress Iron Man, the Joker, Yoda and other great cartoon characters, movies and cartoons. Group photo turned out very bright and colorful wedding - unforgettable.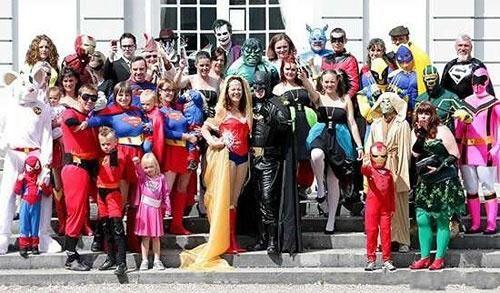 2. Wedding on Halloween
Nobody forbids to combine marriage with the onset of the main Western children's holiday for adults - All Saints' Day. Married vampire zombie, witch on the mummy, a skeleton in the man-eater that day is not only possible, but necessary. And let relatives vzvoyut because of their own prejudices - about Suite will write in all the tabloids.
For example, in Asia now fashionable to get married in clothes and make-up zombies. Precedents repeatedly families as strong as the effect of the bite revived a dead man: