British Glamour named chief women in 2013. Yesterday in London, hosted a ceremony awarding Glamour Women of the Year, established the famous glossy magazines. Unlike many other prizes, the holders of which are selected specially convened panel of judges, winners of the ceremony, choosing the most demanding and objective judges - readers. So the best performer of the year was recognized by Rita Ora, the prize in the category "Best Actress" went Rebel Wilson, and the award "Breakthrough of the Year" was Samantha Barks, known to us for his role in the musical "Les Miserables." "Men of the Year" according to the readers of Glamour became Daniel Radcliffe and most prestigious award ceremony "Woman of the Decade" was Victoria Beckham - a successful designer, mother of many children and a style icon.
I love Victoria Beckham, so her victory was for me a pleasant surprise. To everyone's surprise, she appeared at the ceremony in the creation of their own design, and the attire of the spring collection of Maison Martin Margiela. It was an ensemble from top line with sculptural neckline and wide trousers unusual style with transparent pockets. Despite the fact that along Victoria reflects her style - a discreet and elegant, fashion critics dubbed the image dull and uninteresting. In some ways I agree take off - along, really, what is missing, but most of all I'm worried about not wear, but the mouth of view Mrs. Beckham. Makeup artist clearly skhalyavil.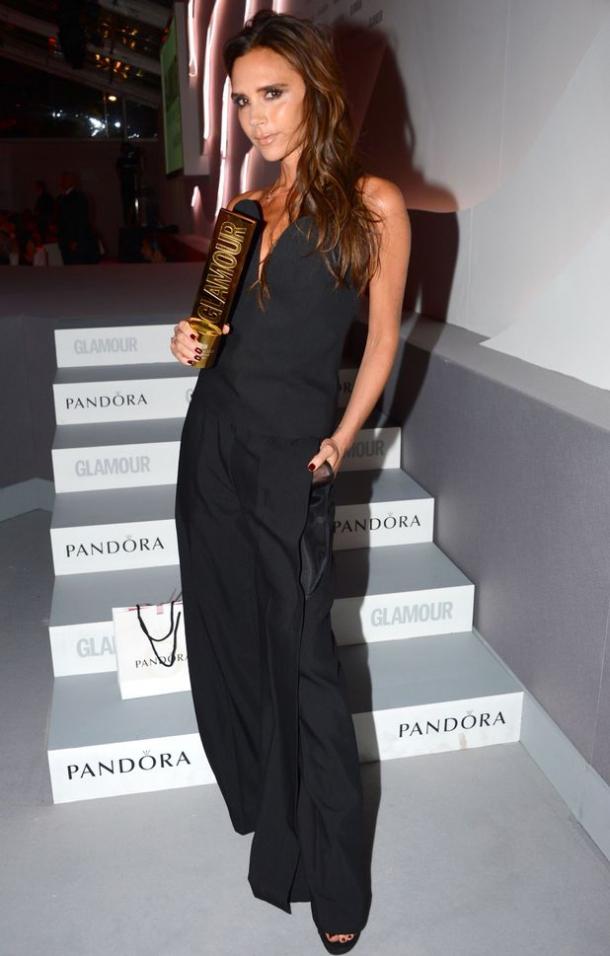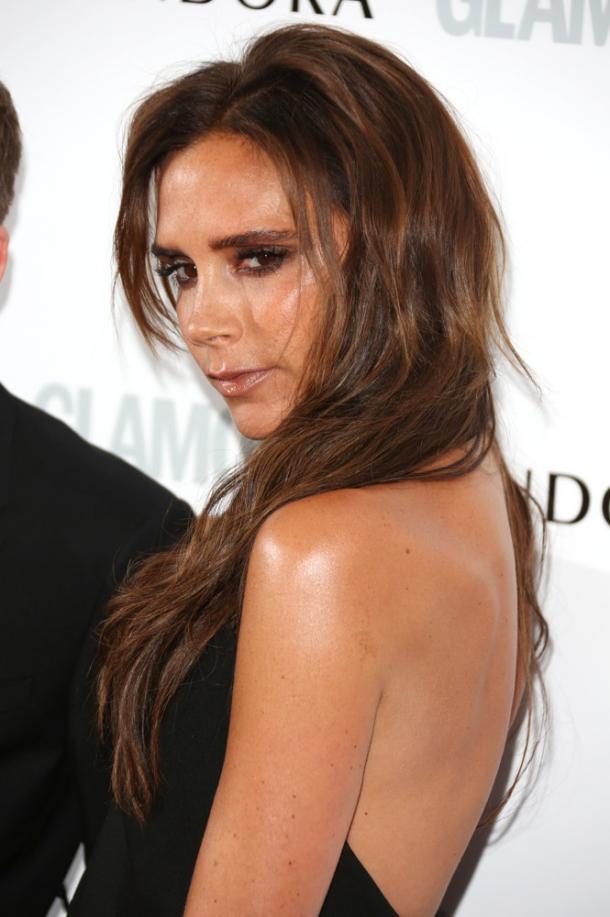 By the way, the ceremony was accompanied by Victoria's eldest son Brooklyn.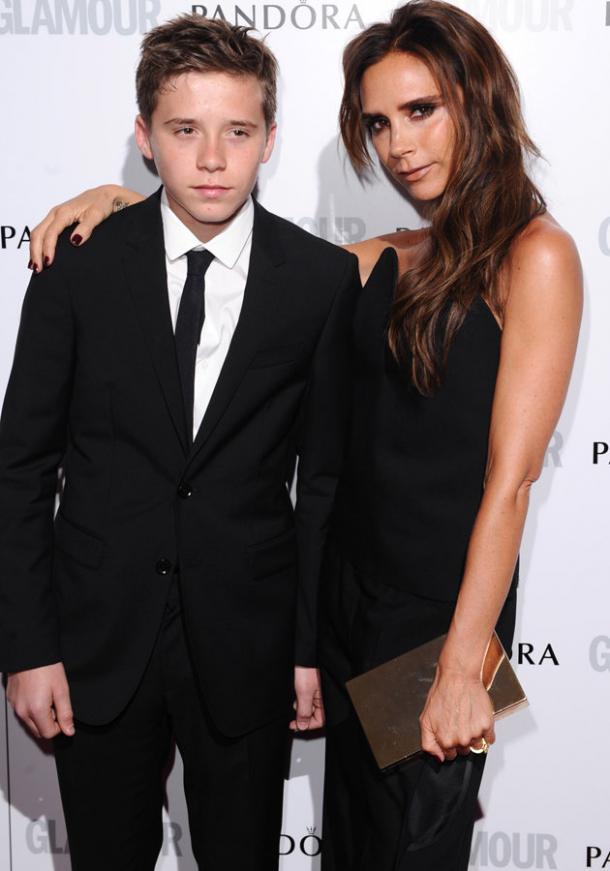 For some reason I can not take seriously Rita Oru in evening gowns. I think it looks strange to them, and every time there is such a feeling that she chose not dress. This dress Marchesa - just the same case. Cheeky character of Rita and her tough exterior by no means I associate with tenderness and delicacy of lace frills. And like makeup chosen a more subdued (at least without red lipstick), but still not the same. In my opinion, Rita is to choose outfits and less banal romantic and more dramatic and beautiful, then the viewer will not be there is a feeling of disharmony.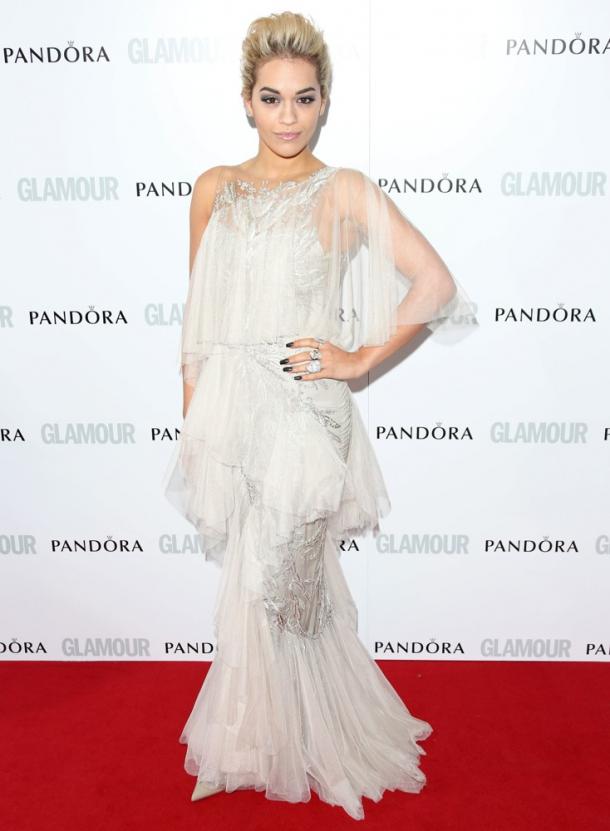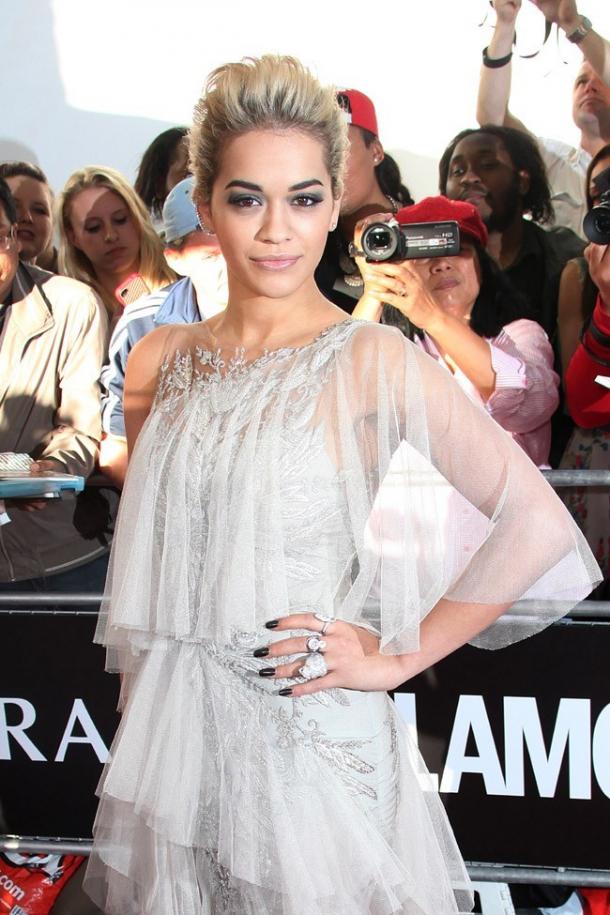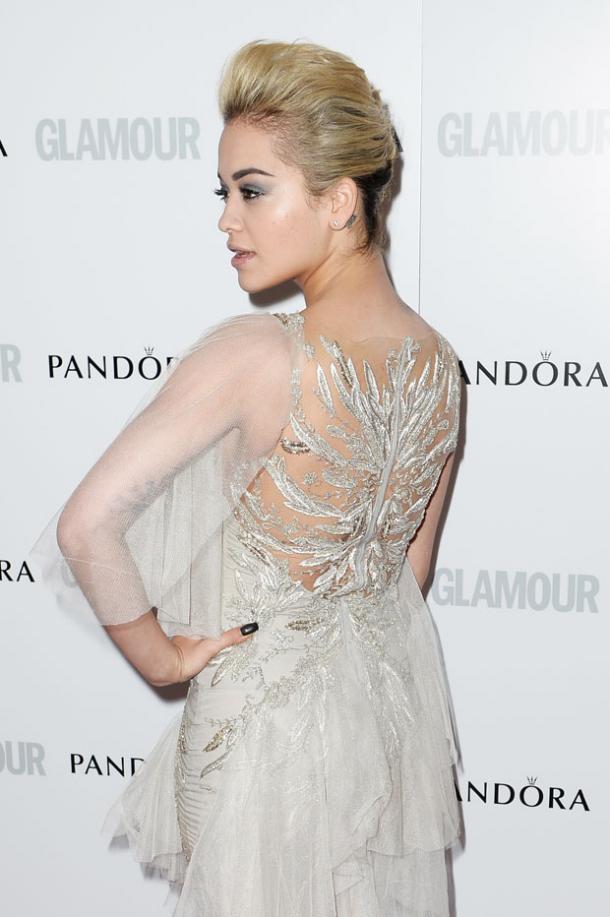 Naomi Campbell is not sad after breaking up with Vladislav Doronin, who reportedly exchanged "black panther" to "Miss China" and wears a skirt shorter and fight all present its endless legs. And help her in this cocktail dress Alexander McQueen with a rich gold trim. By the way in the catalog rezortnoy collection brand this outfit is presented in the form of overalls, and I would be very glad if Naomi wore this version of the dress. And then pleated skirt somehow not impressive.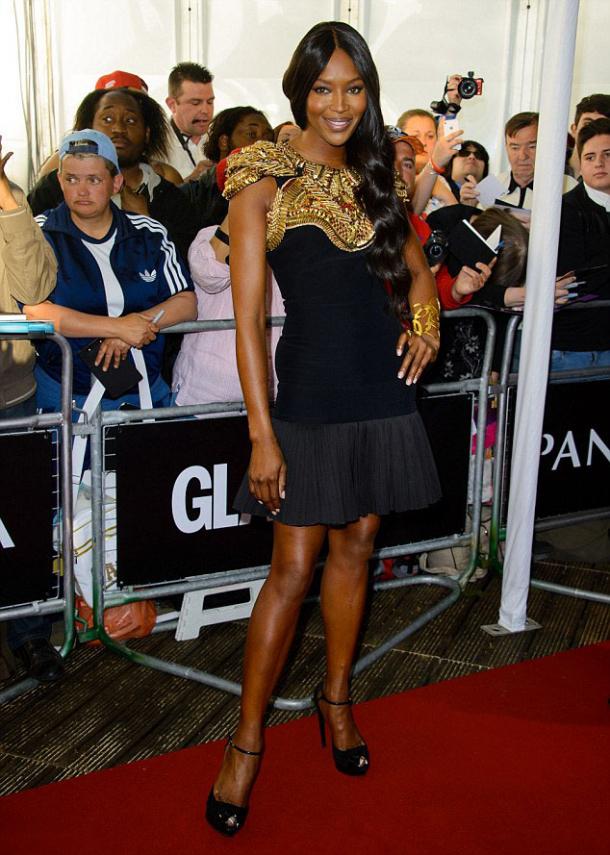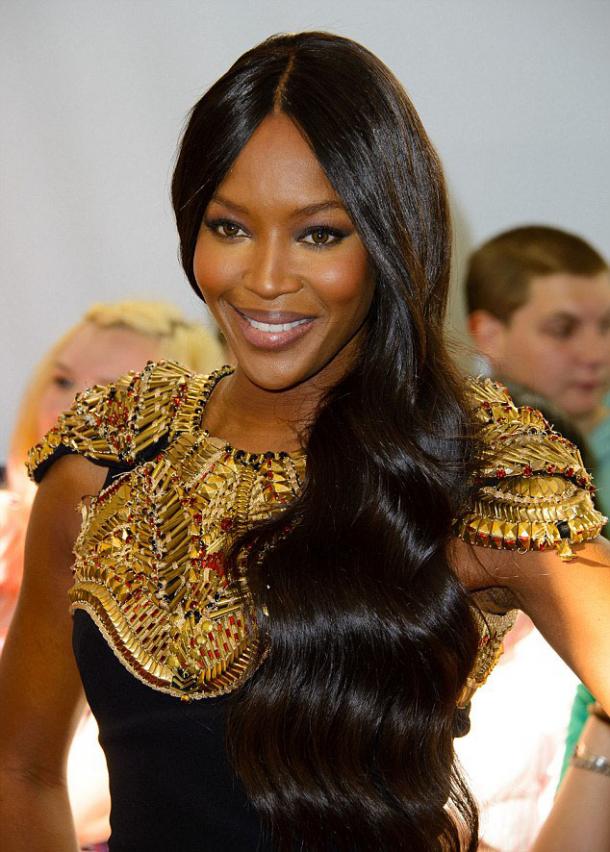 I am very wary of pajama trend, because often these clothes really look like the most real pajamas. Pajamas worth to walk very carefully so as not to blur the boundary between a thin dress on the yield and home wear. In my opinion, Rashida Jones succeeded. The actress appeared at the ceremony in a dark blue suit with a floral print from Erdem, consisting of a jacket and cut pajama trousers narrowed. Whether it's a great free panties, everything would be lost.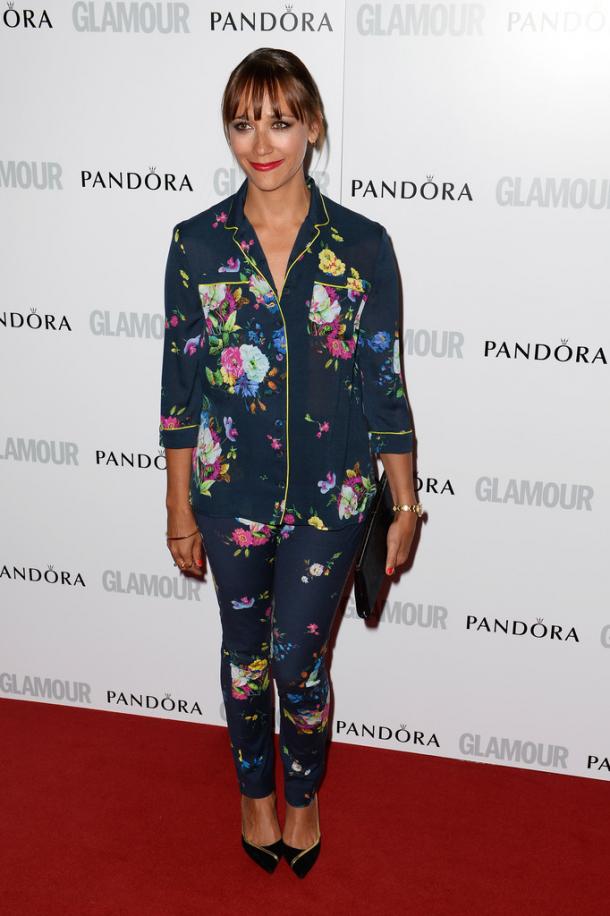 More recently, we have seen Miroslava Duma in the ensemble Gucci, yesterday in exactly the same dress at the ceremony Glamour appeared Jesse Jay. The singer has extended its large ensemble of gold ornaments, unusual clutch, yellow nail polish and cutting-blue eyeliner. In my opinion, the image is brilliant and blonde hedgehog makes it even more interesting.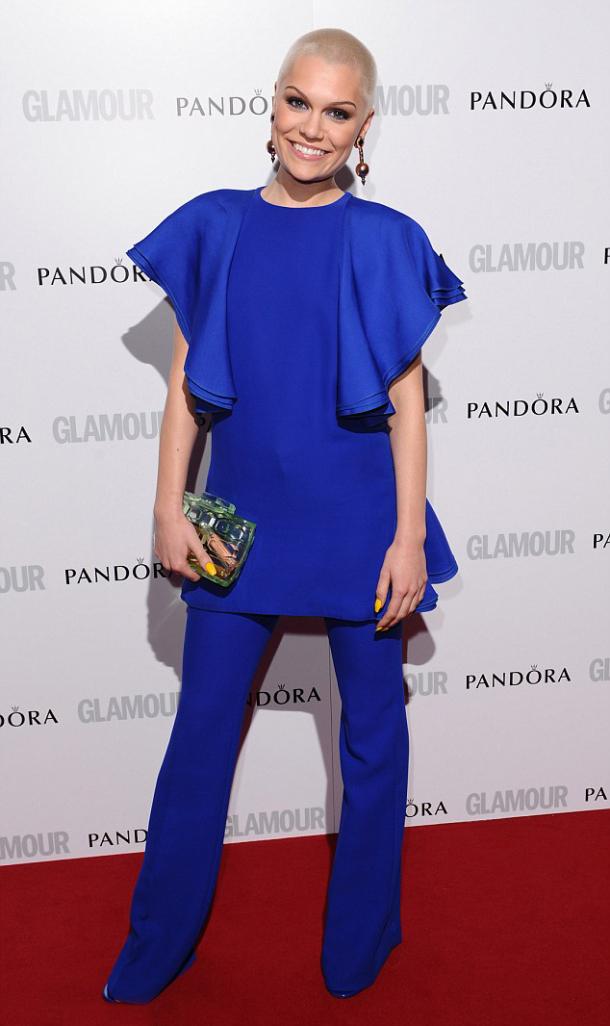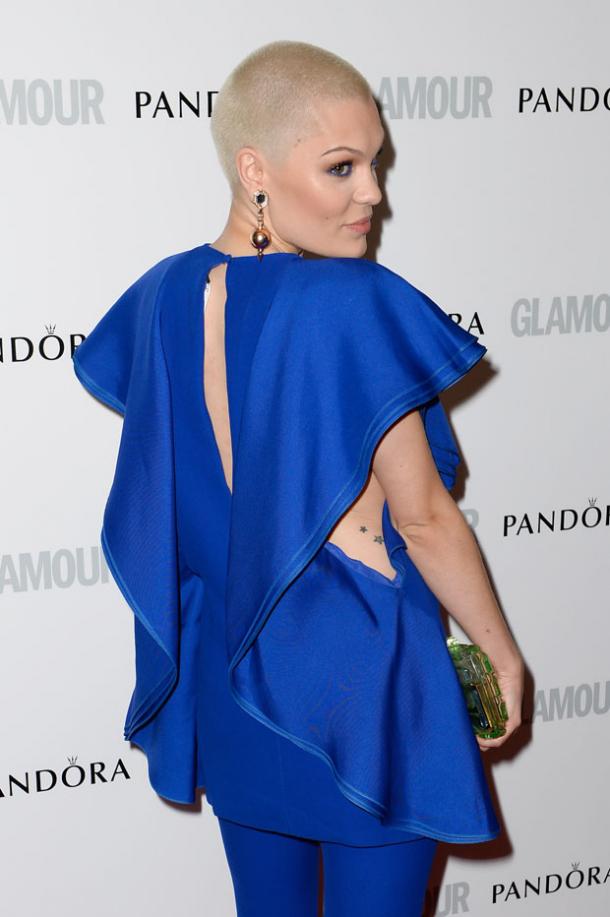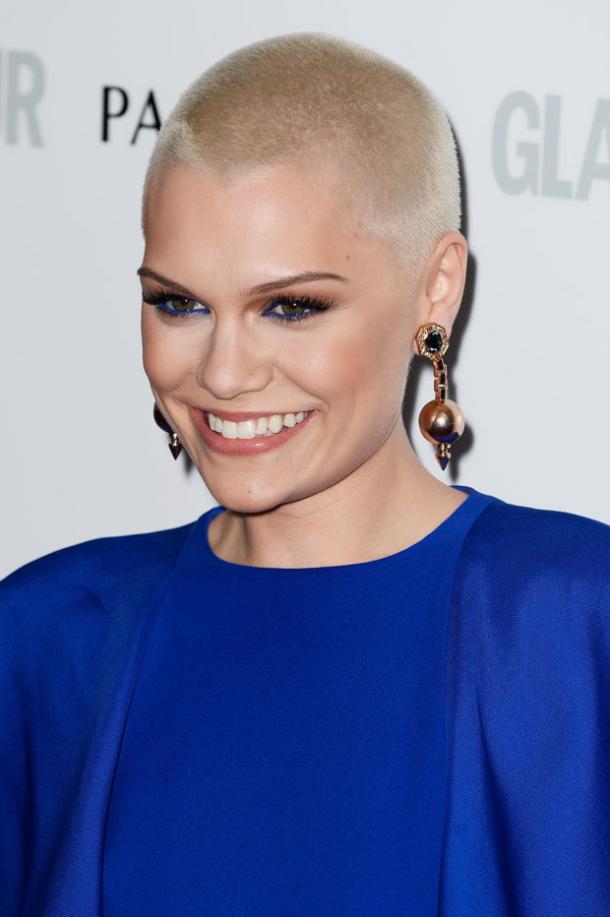 Cara Delevingne did not bother and appeared at a ceremony in black trousers and a T-shirt printed with a provocative, adding to the image of bright accessories - clutch with studs and red shoes. Perhaps the image is too informal for a social event, but it looks good and does not contradict the disruptive nature of Kara.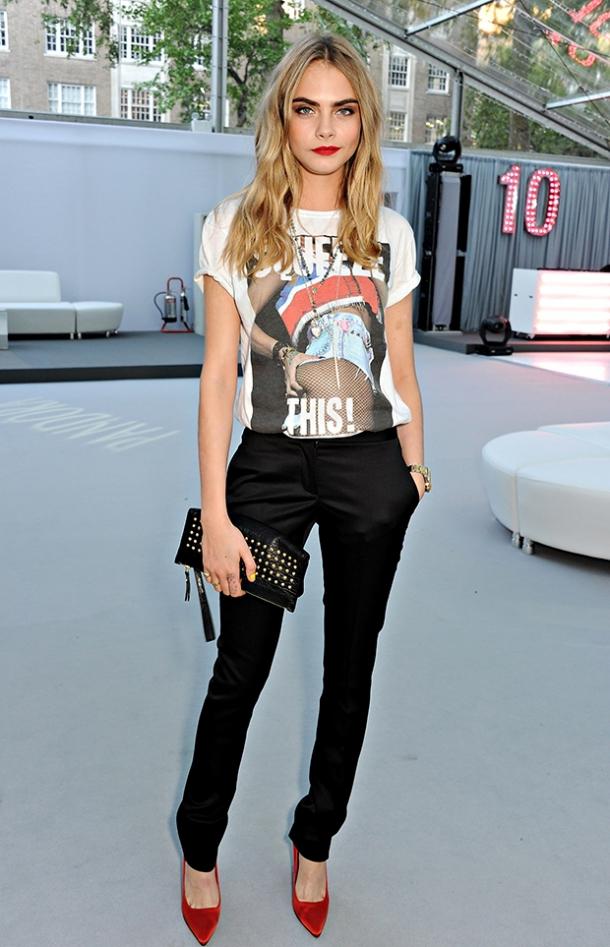 Delvin girlfriend Jordan Dunn appeared at the ceremony in beautiful Victoria Beckham MPP design. Dress beautifully highlighted appetizing figure models, and gold accessories perfectly complement the image.
Hayden Panettiere decided to abandon the elegant dresses and demonstrated the ensemble, which is more fit in the office dress code, rather than in the evening. The actress was striped short dress with a neckline and a black blazer. If you do not take into account the solemnity of the ceremony, the outfit Hayden bad, but except for the shoes. Firstly, these black boots, are not attractive in principle, and, secondly, heavy for the dress.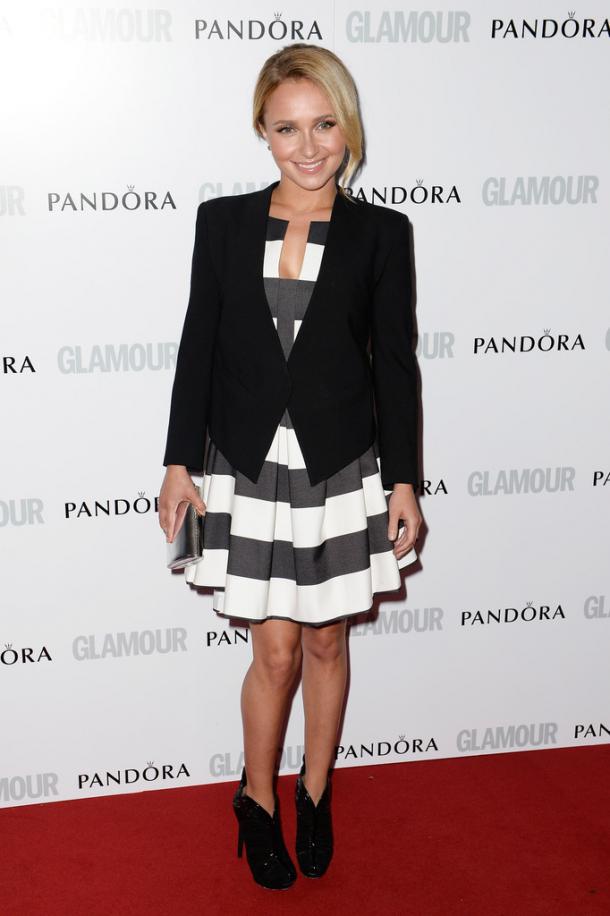 Kylie Minogue appeared on the red carpet in a dress Moschino marshmallow with a lot of frills. Amazingly, only Kylie in her 45 may apply outfit so well designed for a 20-year-old girl. Very cute!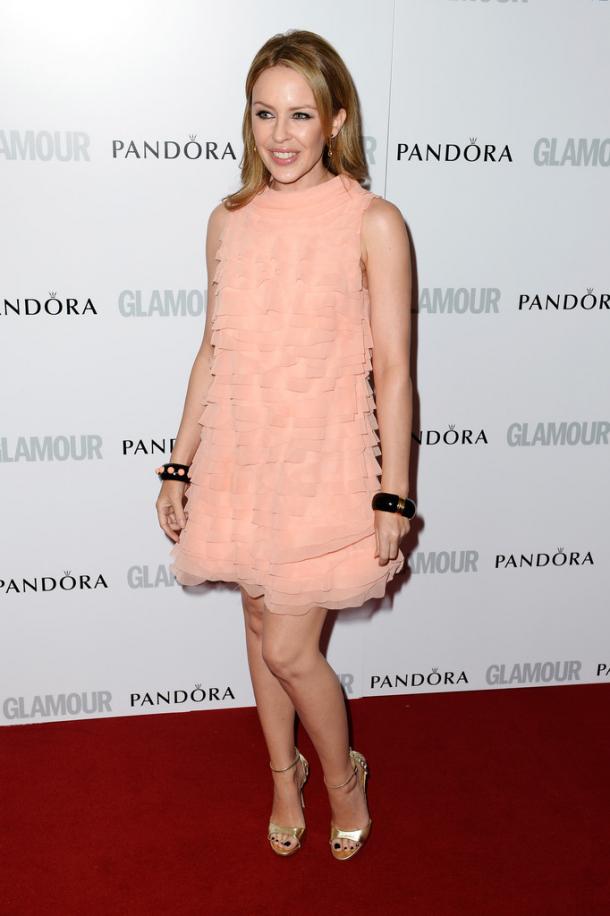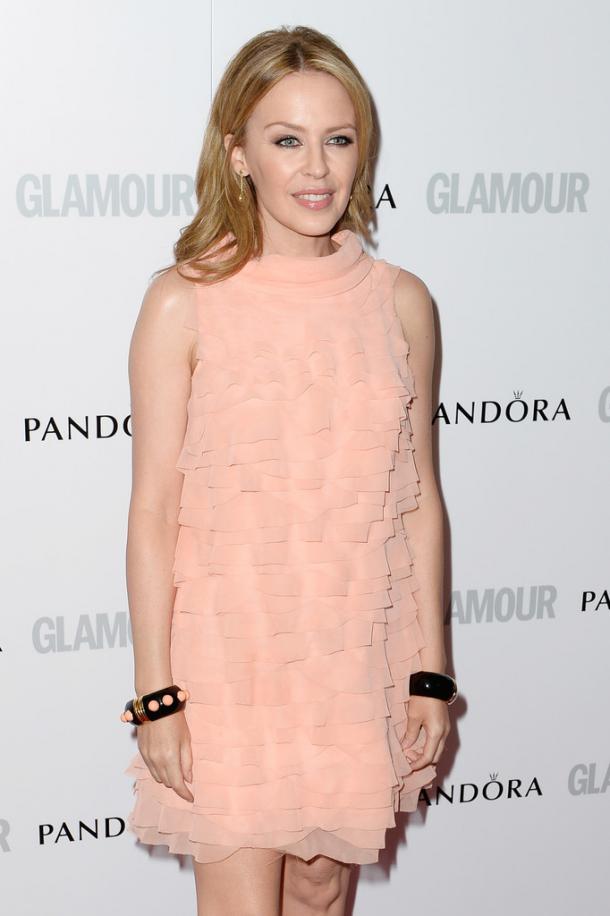 Best actress Rebel Wilson was not so easy to choose an evening dress, but it is good to try. She wore a black dress Marina Rinaldi with unusual prints and lace trimmings. I can not decide on the sympathies of the toilet, but I really like how it beat Rebel - funny shoes and blue nail polish perfectly emphasized her naughty character and sense of humor.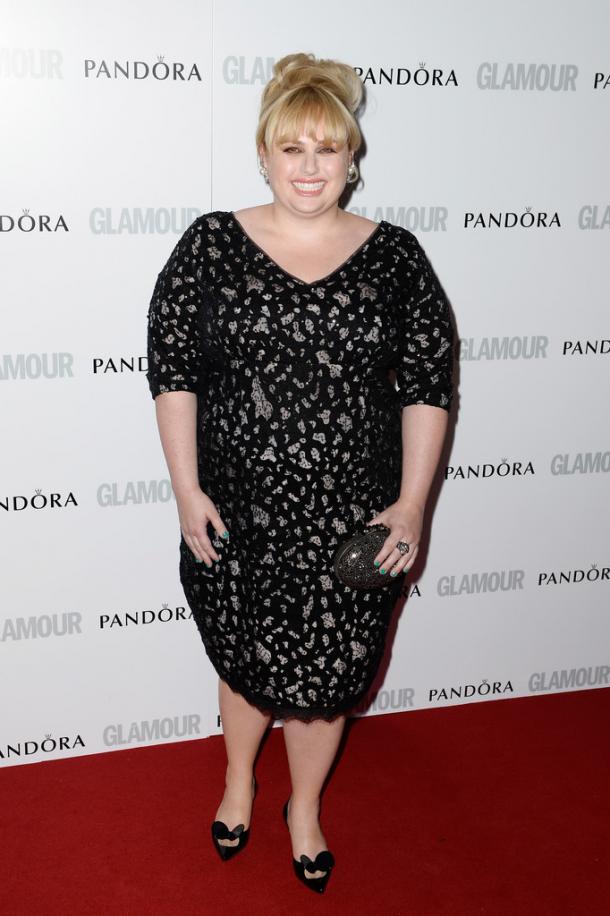 Appeared at the ceremony and the legendary Joan Collins. Actress wore a dress with Basque unwittingly saying, association with clothes heroine of the series "Dynasty" Alexis Colby, whose role once performed by Joan.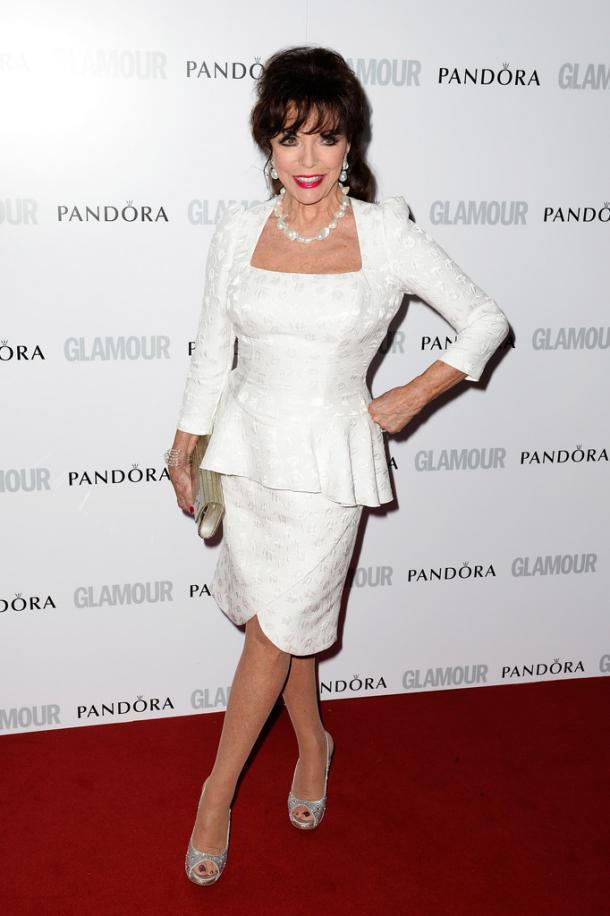 Samantha Barks, finally gave up and put on her black dress brighter. Although, "brighter" - is an understatement. Dress by Roland Mouret actress was neon pink that almost blinded. Uncomplicated summer dress with open back was supplemented by a simple haircut, intense eye make-up and gold accessories. Not so hot outfit, but as a first acquaintance with bright shades go.