She fought with the pirates and liked to wear corsets. Then followed a short break in the film career and cute wedding with her lover. Now it's time for new creative impulses, and she sang. It is about a talented Hollywood actress, 29-year-old Kira Knightley, who graced the July cover of Glamour.
Princess colors - such get the image, successfully implemented by photographer Tom Munro.
In an interview with Glamour, Knightley spoke about their fears, feelings and new family roles.
About the fear of camera ...
"Frankly, I experienced a real fear of the camera. For your appearance meets a whole team of people. You're behind multiple layers of veneer ».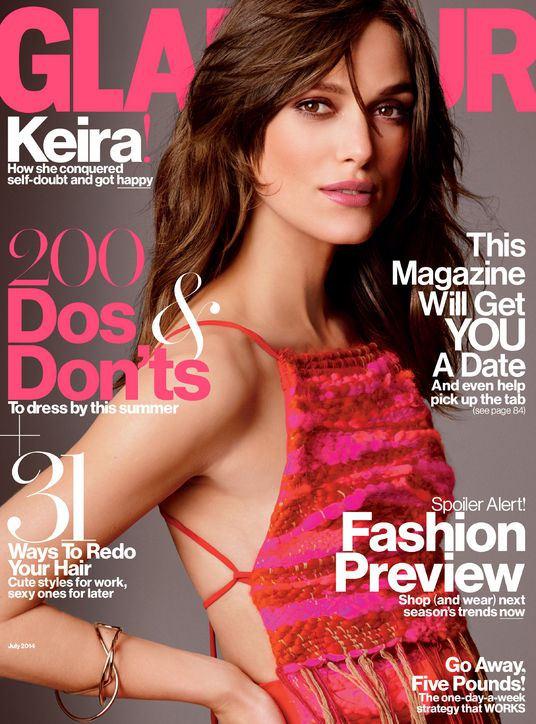 Keira Knightley on the cover of the July issue of Glamour
About sensation on the red carpet ...
"I think I'm on the red carpet and in my life - it's two different people. It's complicated, but in no other way ».
Keira Knightley in a photo shoot for the July issue of Glamour
On the set ...
"The process of preparing for the shooting I like the most. When I was around the team of stylists, makeup artists, makeup for me open a bottle of champagne. Sometimes there are classy dresses that I could never wear in everyday life. This privilege actors and actresses ».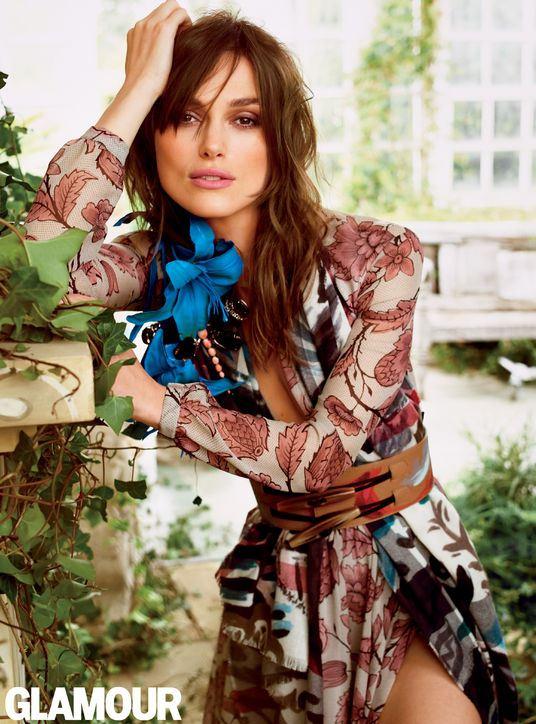 Keira Knightley in a photo shoot for the July issue of Glamour
The image on the film festival Tribeca ...
"When we chose this dress, thinking that it does not like the public. And so it was, it was not pleasant!
Attitude to marriage ...
"I was never a fan of marriage. My parents were repeated: "Why wait!". When James told me to marry him, I thought, why not. It can be fun. But now I must confess that marriage is nothing special. Everything exactly as it was before ».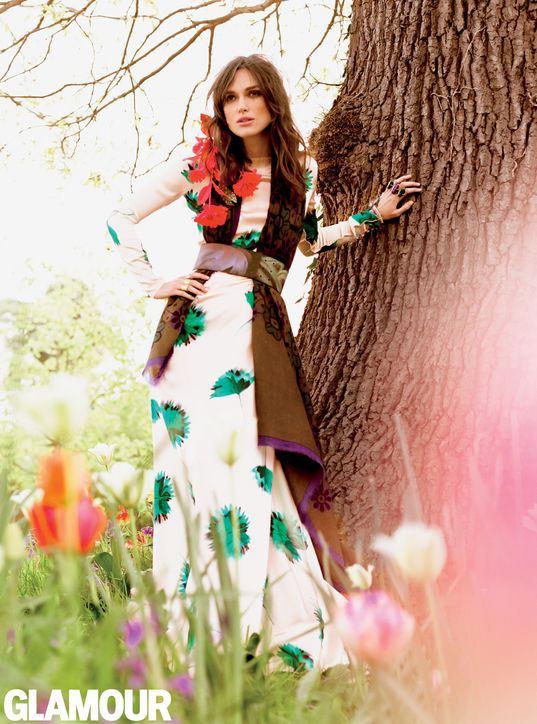 Keira Knightley in a photo shoot for the July issue of Glamour