Actress Keira Knightley - is another talent from Britain. The charming beauty of Cyrus became an actress as a child, because as soon as she was six, she had her own agent, just like her parents, adult actors Will Knightley and Sharman Macdonald. The truth is it does not happen immediately, because the parents have put Cyrus condition - if it is good to learn, only then she will be the agent, and it can become a real actress. Cyrus performed this order even though congenital dyslexia (impaired reading and writing), and today we see already held a person - the actress Keira Knightley - the star of "Pirates of the Caribbean", "Pride and Prejudice", "Bend It Like Behhem", "Domino" and other films.
But do not forget that an important role in the promotion of the career ladder Knightley played a resemblance to the then already world-class star Natalie Portman. Because of the similarity with Natalie Kira was able to get a role in the movie "Star Wars. Episode I. The Phantom Menace "and not be just a copy of Portman in this movie, but also one of the most promising actresses. At that time she was just 14. Now 26 and Knightley ahead of her magnificent role of Anna Karenina, which could bring it to a new level.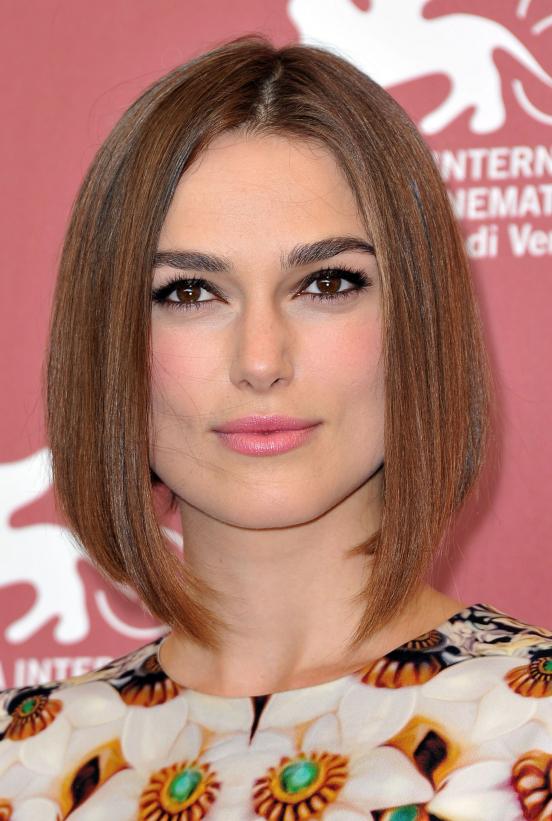 In the meantime, we look at the make-up of the future of Anna Karenina and just admire Keira Knightley.
1. I turn resemblance to Portman not see (at least for now), and Portman seems prettier than Kira Knightley merits but I do not belittle, because it is also very good-looking on appearance and talent she has exactly. With such a hairstyle Cyrus I really like (note that almost any haircut and hairstyle suits her, so to play the characters of the past centuries - it's her trick), but there is absolutely modern way. Pruning is good, but laying us down. About the neck (if you can call the neckline), I generally keep quiet. As for the makeup no complaints. Cyrus is not particularly expressive eyes, so they emphasize with makeup is not just possible, but necessary. Again - a great makeup, and make it easier than ever, which is also an important plus.
2. Blue eyeliner is not the topic. Do not know what to do make-up spodviglo Cyrus mejk this, but then he apparently "by cash". Now, if eyeliner was black or kraynyak dark brown color, then I would have understood the chain of thoughts make-up artists, and so ... and so big and bold -
3. Well here I think any comments would be superfluous, since and you do everything you can see in the photo. Divine image, Cyrus is not as usual, but at altitude. Laying Zamechtatelno and make-up just fine. Always of the opinion that the brown-eyed girls should choose a shade of black or golden color, Cyrus confirmed my opinion. Golden tones in combination with the discreet shade of lip gloss - and an interesting mix of fascinated, especially by typecasting girl similar to Cyrus.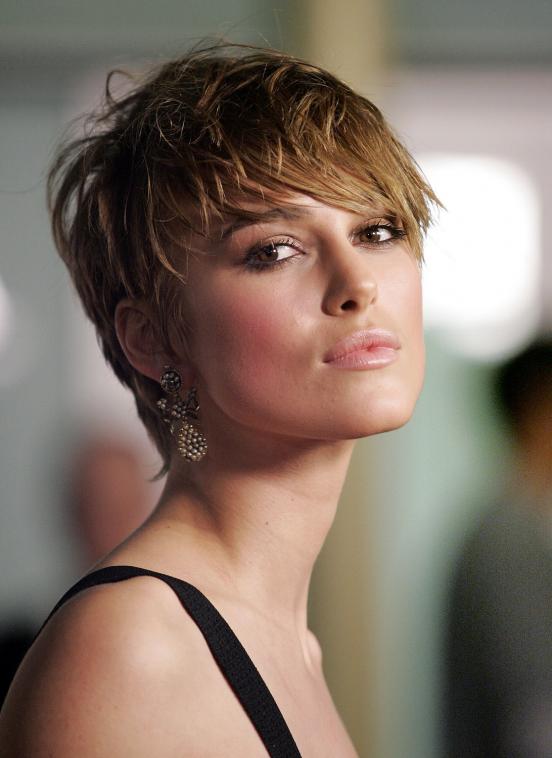 4. Again, smoky eyes. In combination with lipstick peach color, it looks pretty good. Like a make-up, though the previous version I was immediately on the spot and this mejk fades on its background. Well, who as a matter of taste.
5. I would love to put this version of makeup on a par with the number 3, as it's just an amazing make-up! It's not often you see Kira in the form of a fatal brunettes, but if it is as much as possible use a makeover, then besieged by the men she would not have had, even her ugly figure, which many consider anorexic (by the way, recently Cyrus podnabrat weight and began to look better). It is necessary to take such a make for the record, for any celebrations, he will approach 100%. May the New Year? And it would be nice - the make-up, high hair and tight-fitting black dress (the Year of the Dragon Council meets it in the black.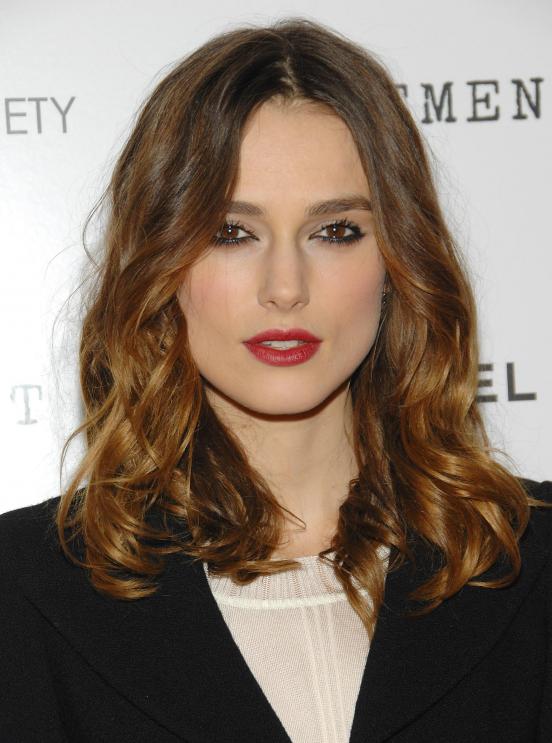 6. I'll be honest - bang Cyrus is not. For the rest, it does not change yourself, all the advantages of her face underlined very well. Full lips, beautiful eyes, sharp cheekbones ... Beautiful woman, what else to say (even her jaw niskolechko I do not mind). Like the lips are made up a little crooked, but it is on the conscience of make-up artists, as lips Cyrus is quite normal and not "curves».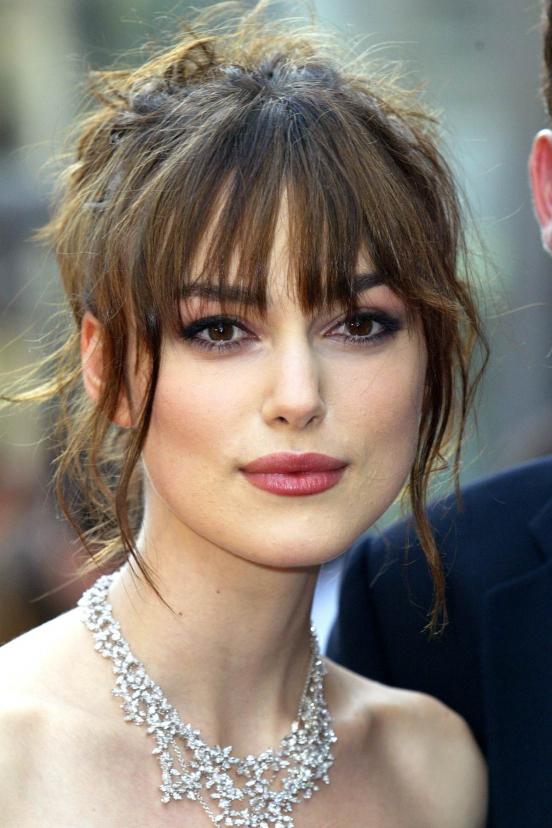 7. Looking at the pictures recall the movie "Pride and Prejudice" (by the way, a great movie!). Cyrus is at an altitude of only bends a bit, which of course it negative. Eye makeup perfectly with the color of hair, eyebrows are great (no strings and no bushes, and everything as it should), well on the lips, I do trudge Knightley)
8. It seems beautiful and makeup, and hairstyle, but Cyrus in this picture like a mummy. I suppose it's all about The wrong shade of foundation. At me too such was, but at first I did not notice, because make-up mirrors in different looks in different ways and you do not know already what to believe in this life, and I want to believe the best.
9. I do not like Cyrus in this photo. Itself is old age 10. I understand that this is the style a la "I'm not a grandmother, I just love vintage", but I absolutely do not like this image. Mowing is not impressive. But about the make-up I would say that he is very good, especially like the shade of a creamy lipstick.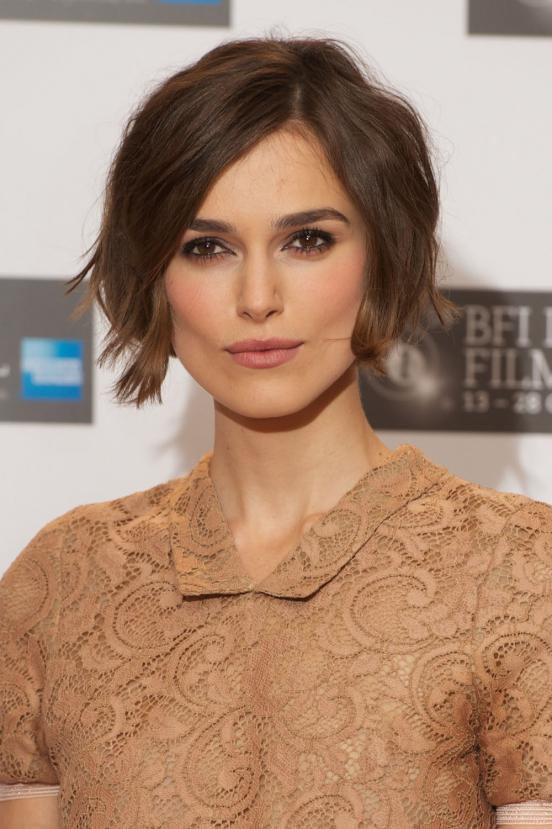 10. The young Cyrus without makeup. And who can tell me what it is so similar to Portman? Description is the same, but still they are very, very, very different.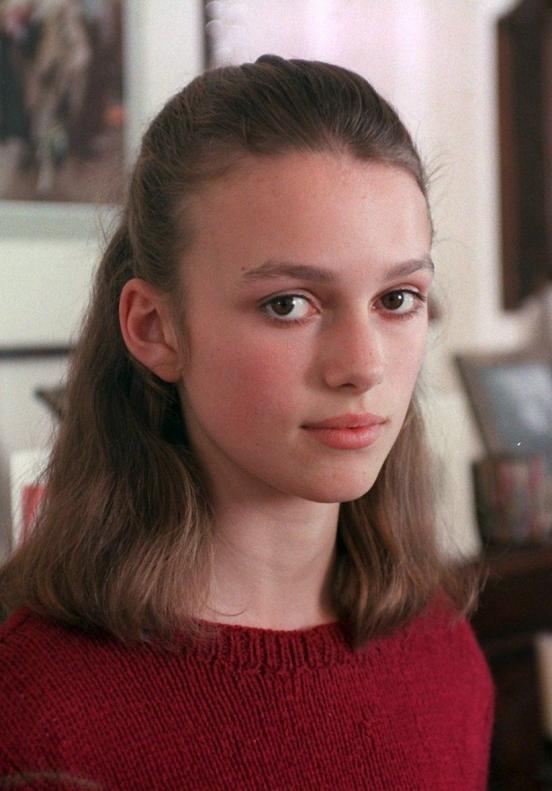 11. Hair wonderful, and most importantly its that great rarity among the stars. Cyrus fellow that makes no plastic surgery on his nose (he was her little crooked and could be corrected, but apparently Knightley loves herself for who is). This girl definitely has a mind. Make me a little confused as too much pink in the face, only the eyes stand out, and all the rest simply merged. At the site of Kira I would choose a different color lipstick.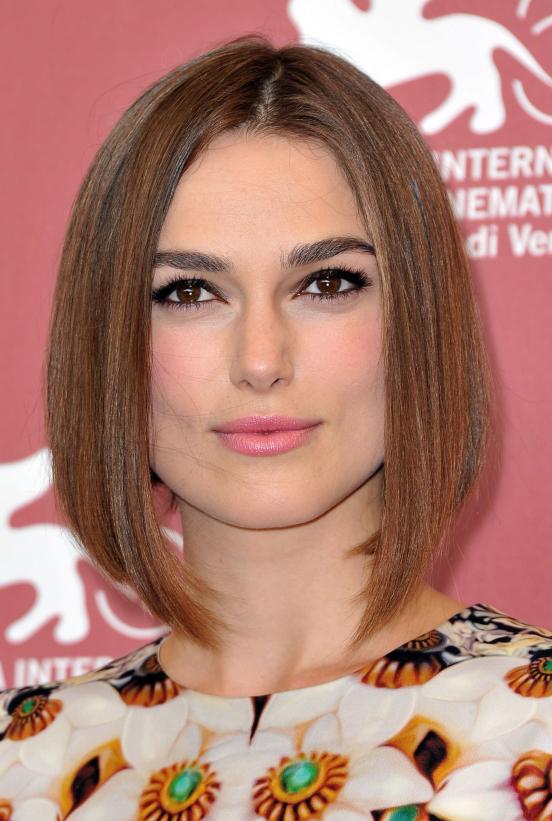 12. Such a charter, doomed face ... She looks like Piero from a fairy tale about Pinocchio. Makeup beautiful, you know sometimes like it when stained not only the top, but the bottom cilia (face immediately looks different). The expression to another person, but, as they say, "a person not to drink the water," so look at mejk.