The Barbados beauty Rihanna has always stood out for its extravagant imagery that is certainly to this day working on it. She is young, talented, handsome and ambitious, so I try to experiment with their own style as often as possible. But, by the way, Rihanna and without all the "frills" strong and not deprived charm and charismatic girl, because it is noticed and offered her a job so cool modernity producer Jay-Z, Rihanna although initially worked with a group of girls who dreamed of singing career.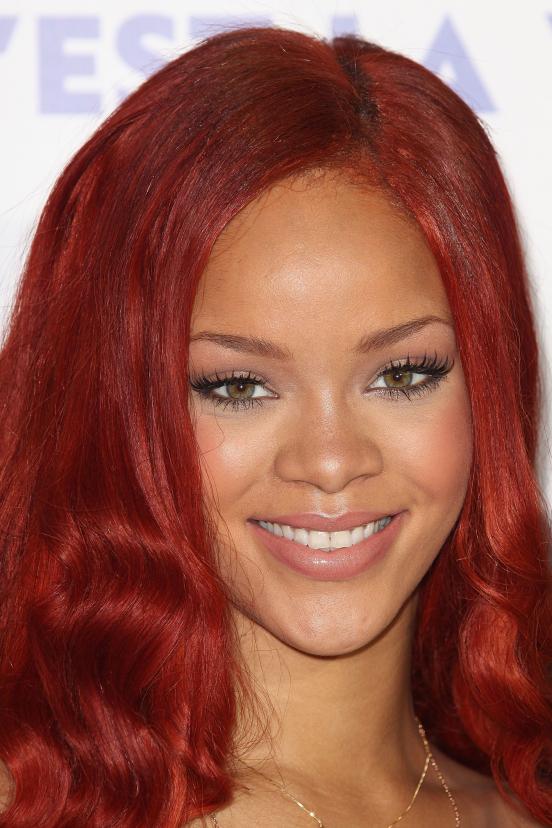 This 23-year-old singer loves eccentric outfits, hairstyles, and of course, make-up, which, incidentally, always diverse, but equally beautiful. Rihanna does not focus only on their charmingly-green eyes, but also on the sensual full lips. How did the singer manages to look at 100% and change the make-up with surprising regularity, as well as a make-up is preferable for Riri today?
1. Young girl with potential - Rihanna, reached to date enough, had not particularly stood out among other R`n`b singers. Makeup to banality is simple, but, of course, beautiful. Excellent color and shape of the eyes is very well underlined.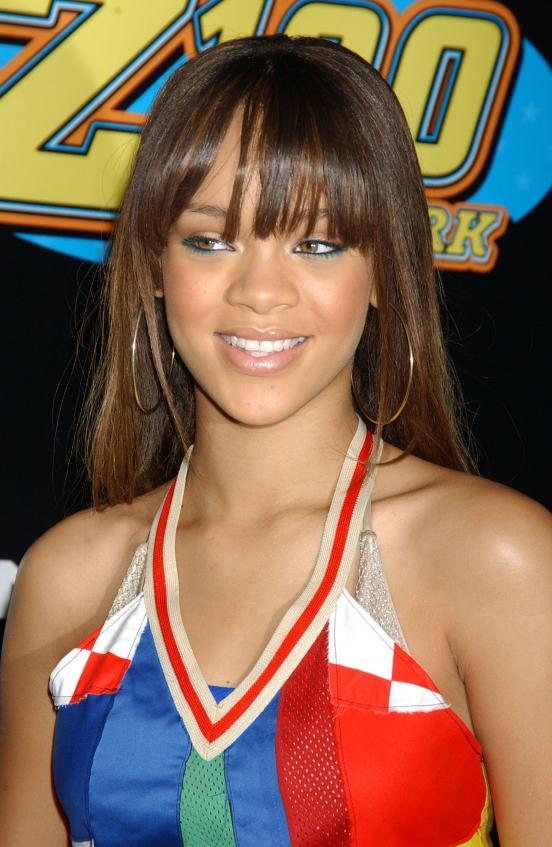 2. Insanely beautiful eye makeup, you can see that makeup artists have worked on glory. Apparently the lower eyelid eyeliner picked the color of the dress and performed this task very well, having put make-up just brilliant!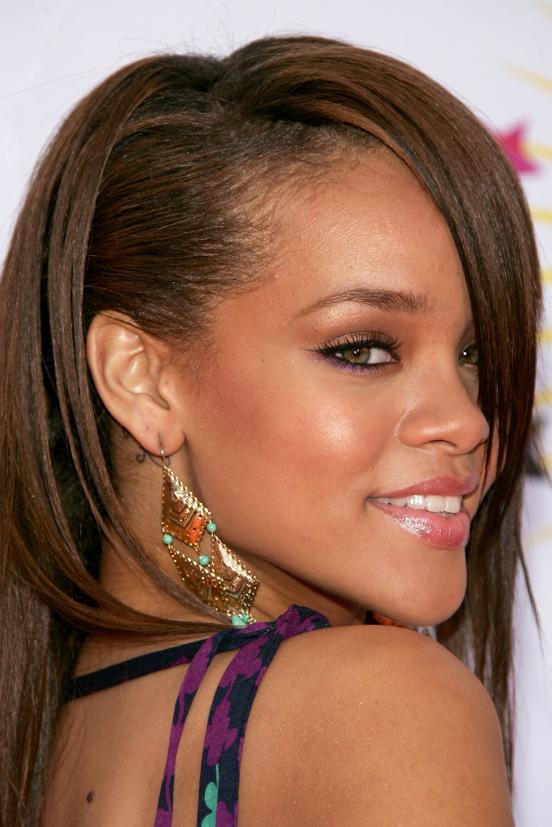 3. Make-up, of course, nice, but this hairstyle with it somehow does not fit. In general, say dissonance between hair and makeup on your face, in this case in the truest sense of the word.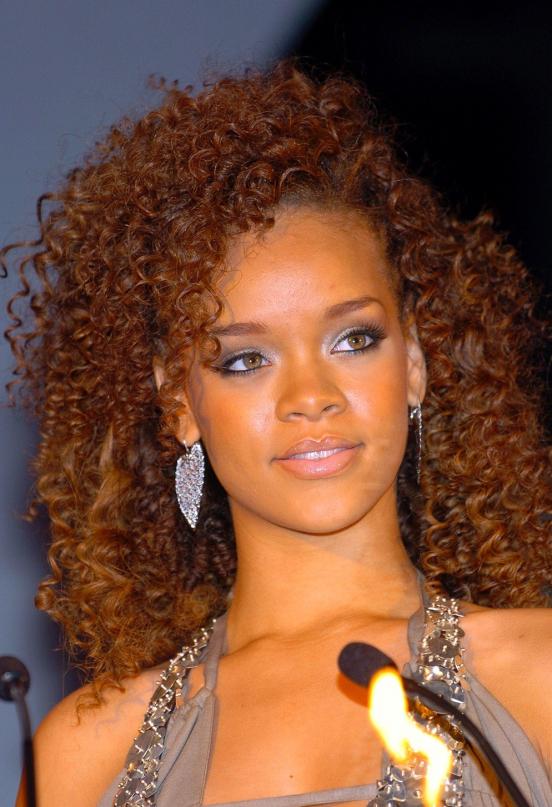 4. If you take a separate eye makeup and lips, then everything is fine, but the problem area of ​​the skin too noticeable. Naturally, hide it until the end can only photoshop, but makeup artists could work better, still photo shoot after all ...
5. This makeup on Rihanna, and in general for any girl, I do not like at all. I do not like the shade when applied in this way. I think that this singer make-up is not suitable.
6. A good make-up, just remember her first really worth clip SOS, through which about Rihanna learned the general public.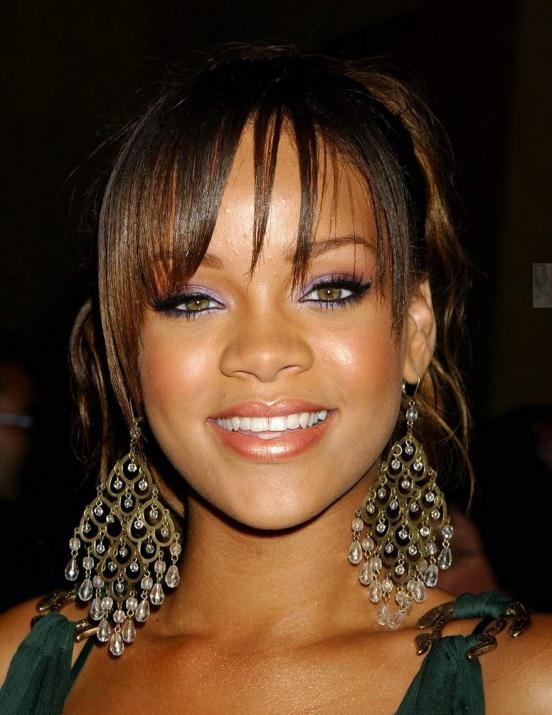 7. Perfect make-up and hairstyle just mind-boggling. In my opinion this is one of the best experiments Rihanna.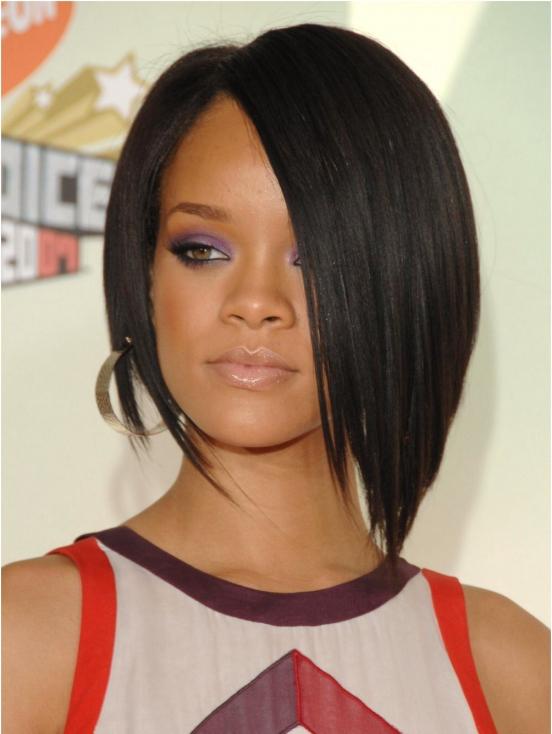 8. What color I do not like absolutely, but beautiful makeup.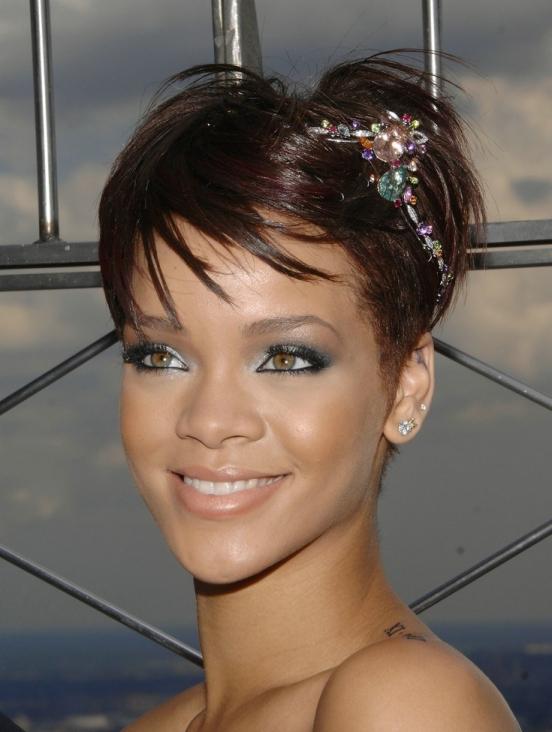 9. Fresh, but palely for the exotic beauty Rihanna.
10. The eyes of Rihanna's incredibly beautiful! I love when they have it underlined, as in this case. Confuses color brilliance, but not so scary, since the image as a whole is finished and in his own good.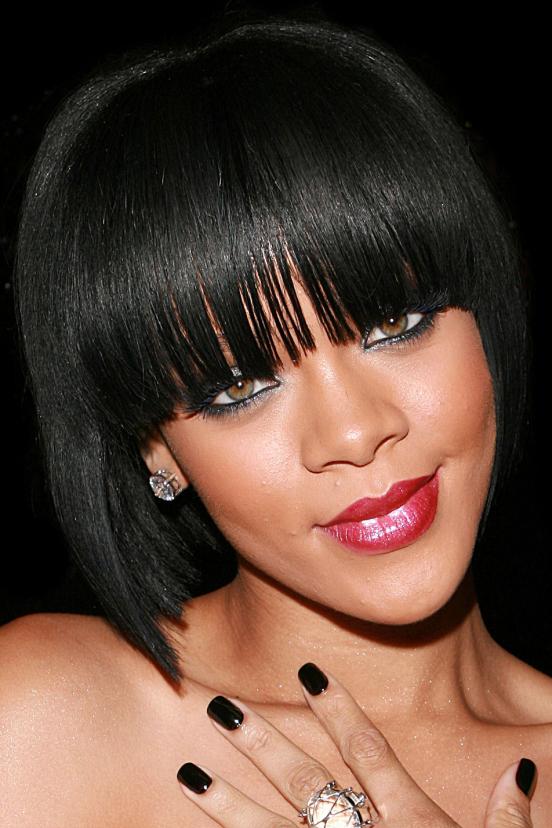 11. Makeup bad, but good styling, which is completely save the situation. I still do not understand what a beautiful half-painted lower eyelid? The chip is such that you have some?
12. Do not know what to say ... absolutely tasteless, but the color of lip gloss is good. Only look at him, as the rest - and laughter, and sin.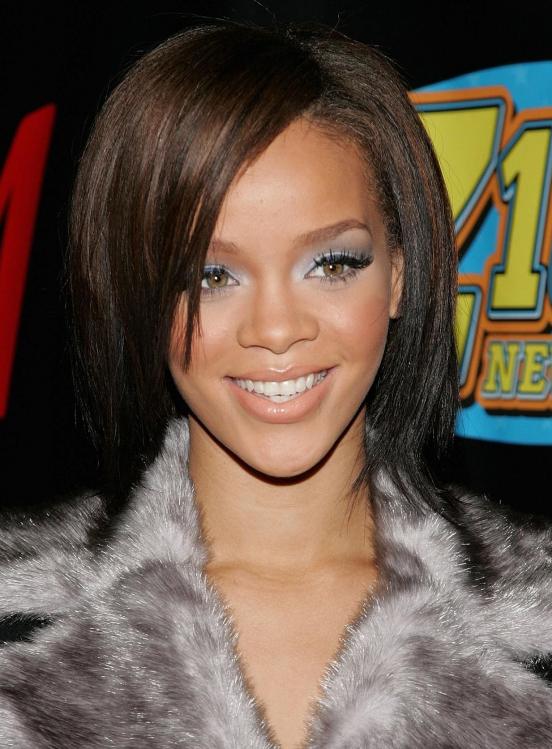 13. Fatal Beauty. I love this image of Rihanna, because that's the whole it. Makeup for a styling and dress almost perfect.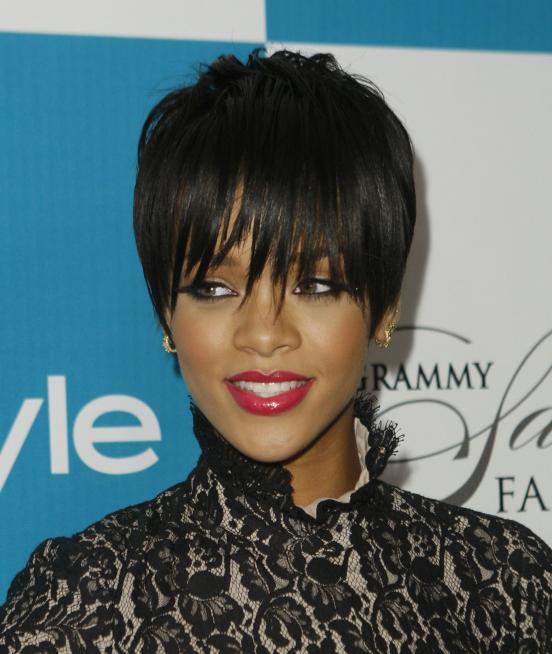 14. Not bad. Note that in most cases Rihanna doing just arrows.
15. Color lipstick terrible, but he Rihanna looks very harmonious. I doubt that if someone else chose lipstick with a touch, it would look just like Rihanna in this photo.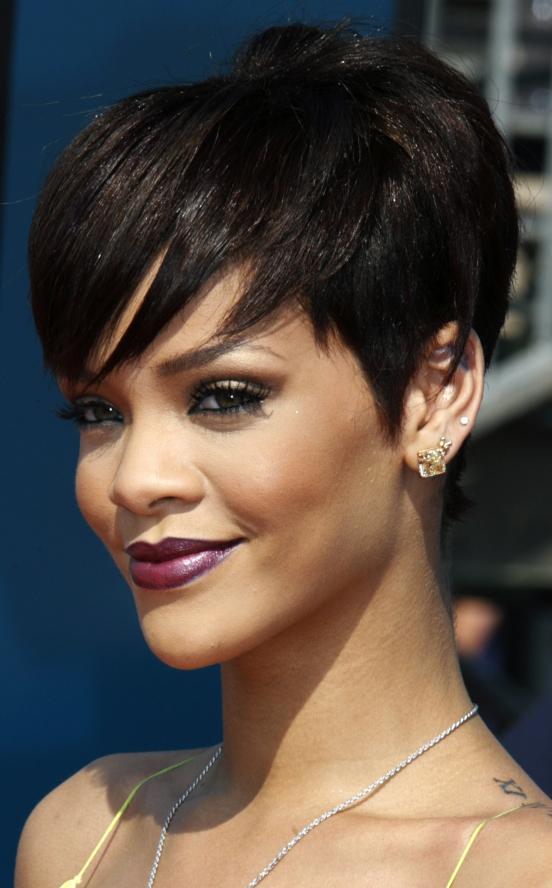 16. The right makeup - good makeup. All the advantages are underlined, and hidden defects.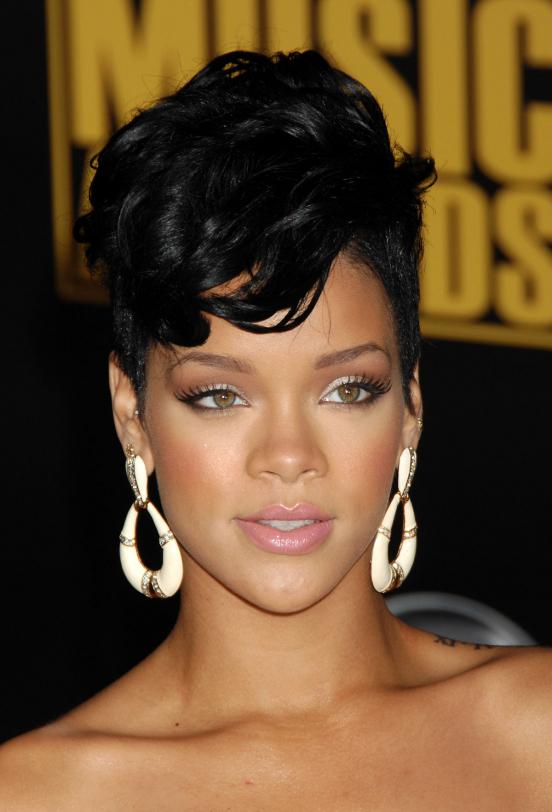 17. Oh, how this fits brunettes color lipstick! Just very nice. Eye makeup is not bad, but not particularly good. Laying, lipstick, outfit - these are the main elements of the image.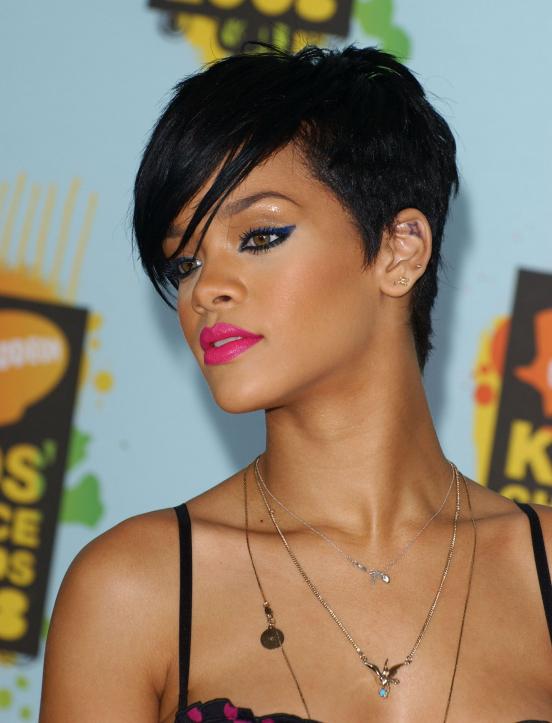 18. Less would make up and it would be wonderful, but as if painted doll. Do not like it.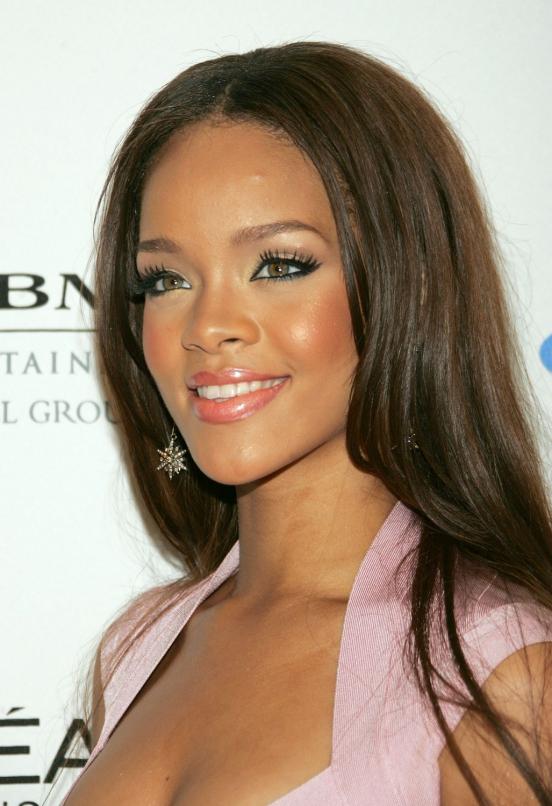 19. Saturated blue shadows absolutely contraindicated Rihanna, so makeup in general is poor. If in place of shadows was eyeliner, it would be pretty good.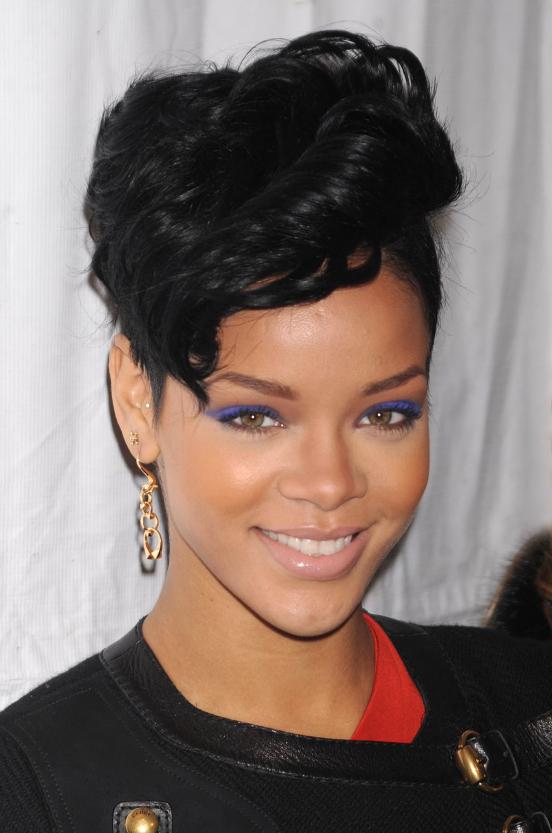 20. God, how it has changed! And it's been since just a couple of years. Even the look has changed, do not you think?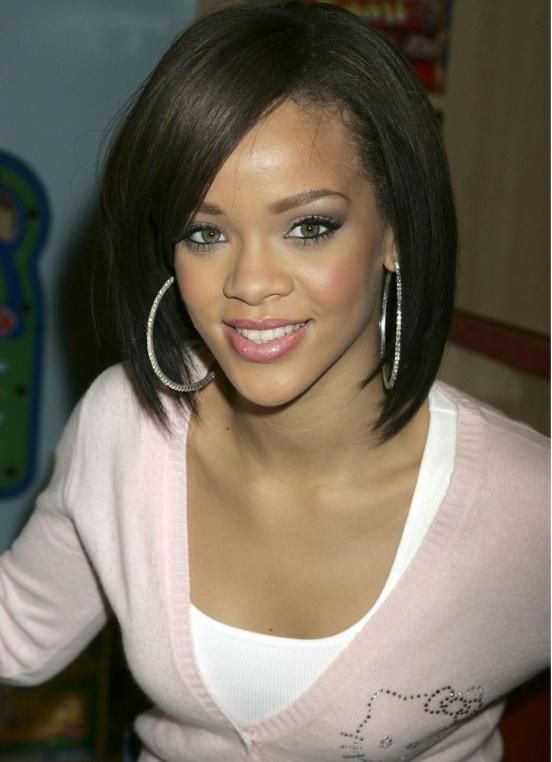 21. Cutie! Makeup good, but with the shadows that extend up to the eyebrows, makeup artists slightly missed, because without them, the image would be much softer and more pleasant.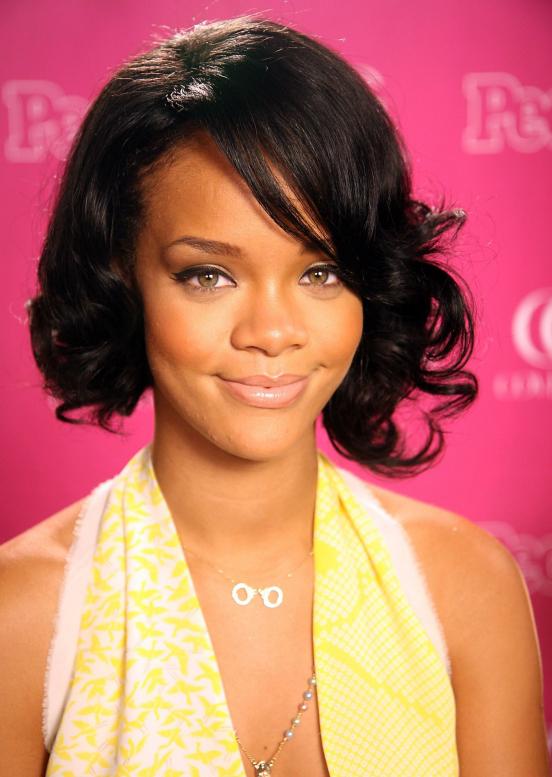 22. It is not gud. A feeling that the makeup is done in a hurry, and the shade of that color is absolutely out of place.
23. The striking makeup and no less impressive Rihanna. Here, in contrast to the previous output shown, sense the hand of a true master.
24. Makeup is good, but a haircut just sneaks to "ha ha." Facial features due to her become massive, and based on this ugly, because the girl's face to be refined.
25. Spectacular view and beautiful makeup - killer combination.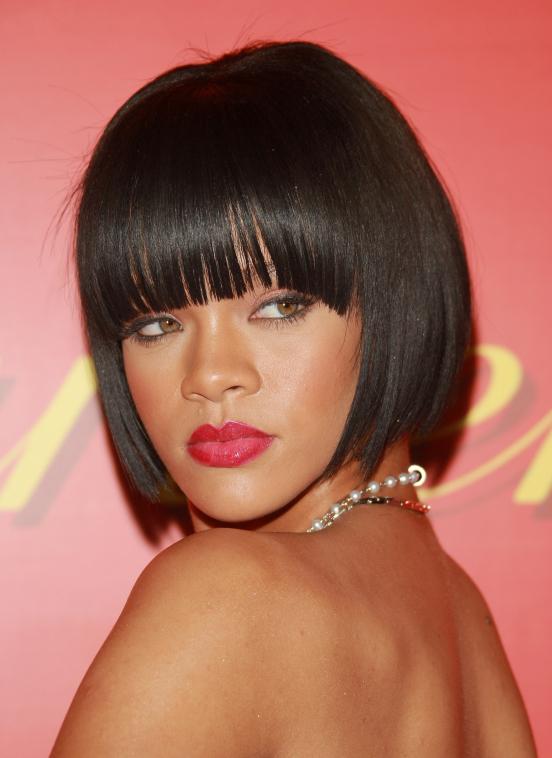 26. As a special emotion that makeup does not cause. Neither bad nor good, but quite normal and even ordinary.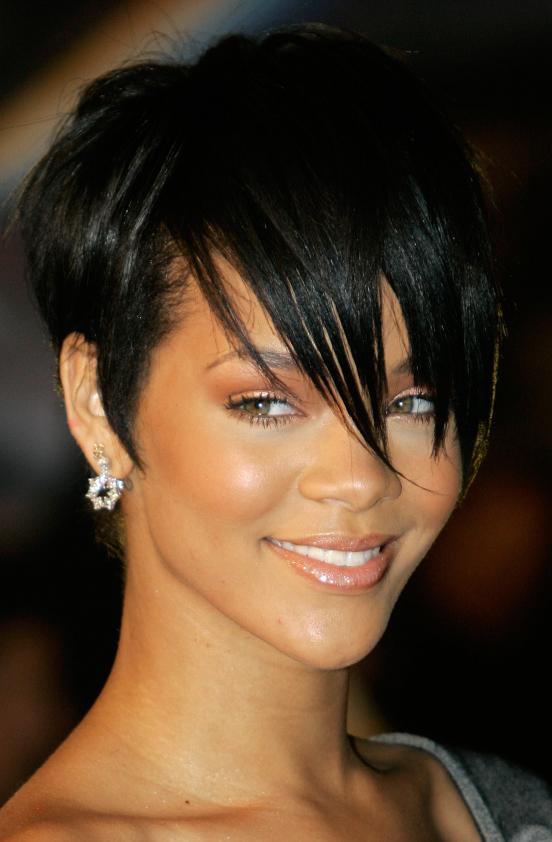 27. Still Rihanna beautiful girl, anyway. Even wide spout is not its fault, though many mulatochki try to make it already. I think Rihanna should not resort to this, because the plastic surgeon "iskromstaet" not only her nose, and her personality.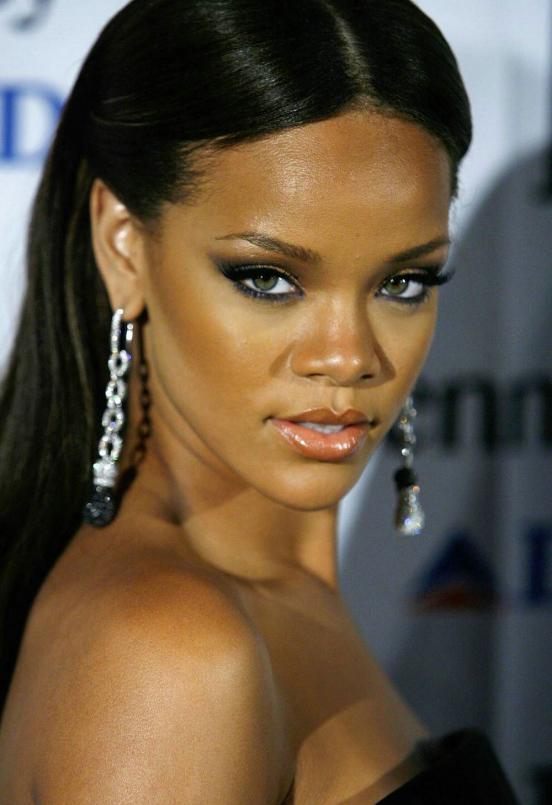 28. Fascinating look! Everything is so true picked up and done what no naritsany and can not be.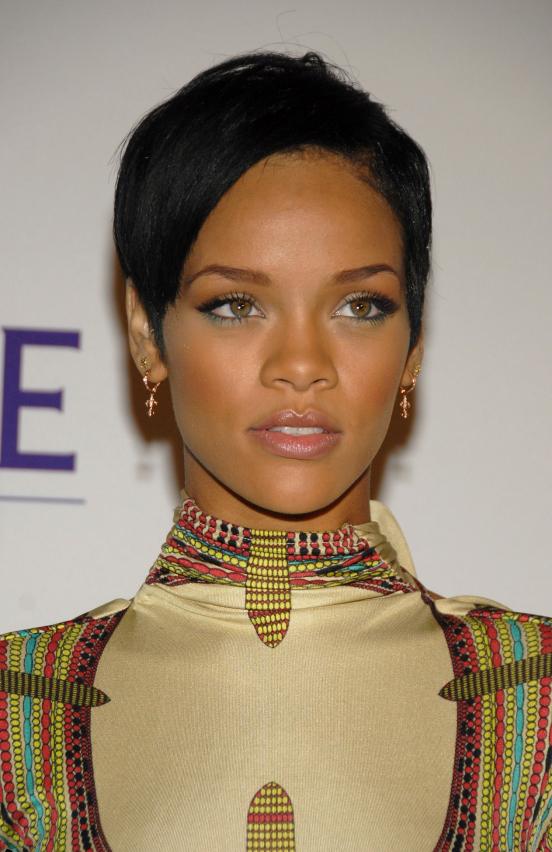 29. Unusually, but at the same time interesting. Do not know about you, but I liked the way. Kreativchik.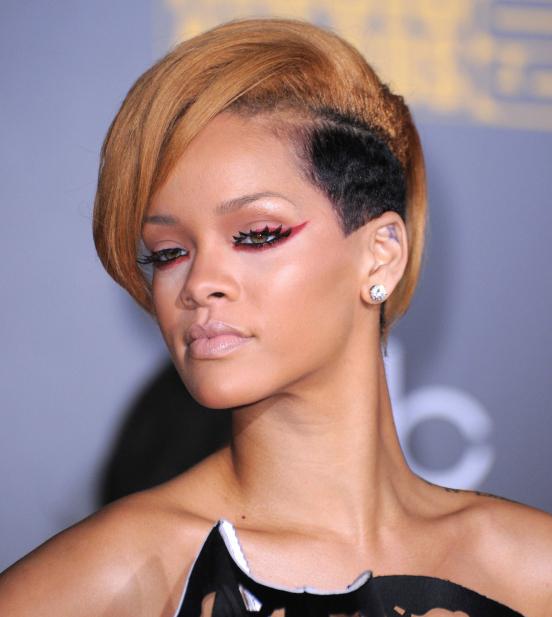 30. Standard makeup Rihanna does not spoil, but just gives her a break from extravagance.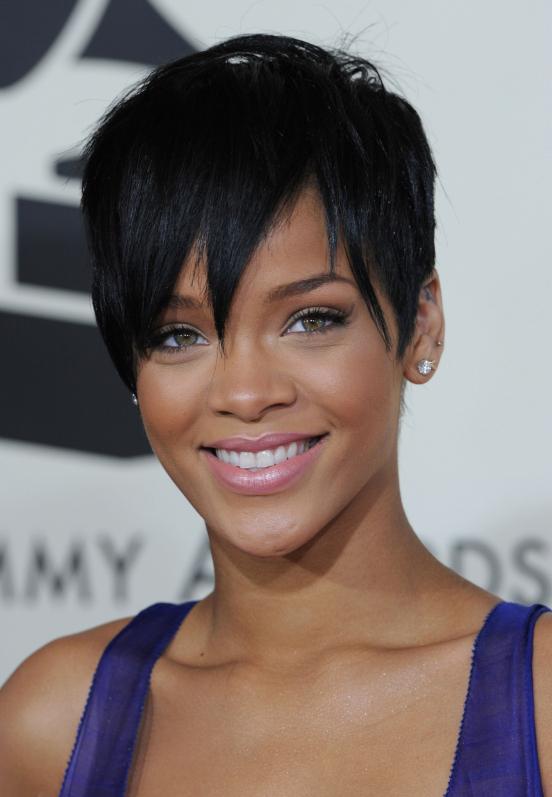 31. Bombezny image! Felt that Rihanna has grown to unimaginable began experimenting on himself. I think that in her age just need to "look for yourself" and improved throughout.
32. The blue is superfluous.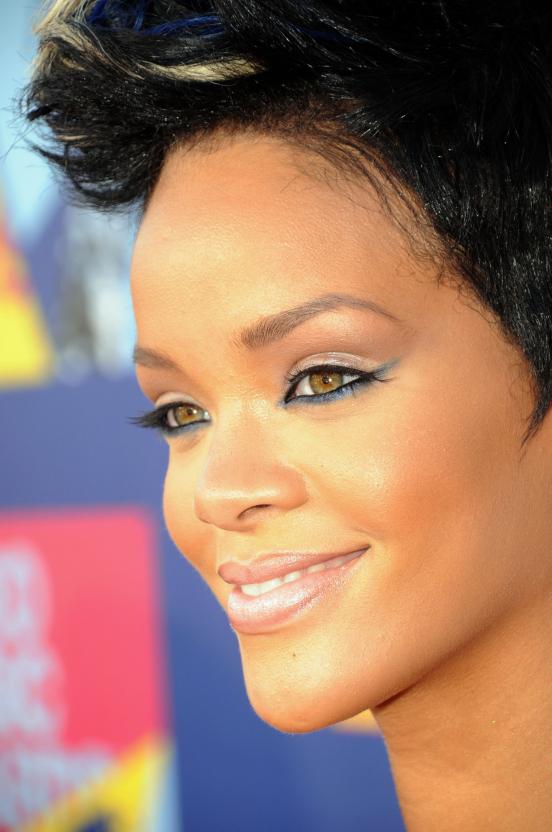 33. Excellent make-up, and what a sight! More Rihanna all show that is capable of.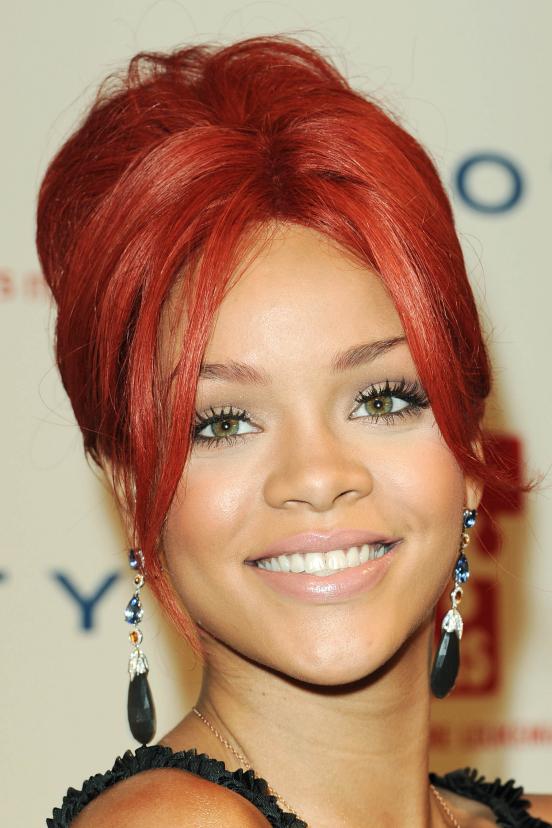 34. concise manner - nothing more. Such Rihanna is not often, but it is certainly appropriate.