Rihanna is gaining more and more fan's hearts. This is understandable: the incredible vocal women can not leave anyone indifferent. But the singer there is another trump card - its style! Rihanna chip - to change the image with each new record. Journal & lt; All Stars & gt; watched how the artist for seven years and seven issued plates.
2005 «MUSIC OF THE SUN»
At 16, Rihanna left home and went to the US to conquer the musical peaks. Appearance young singer, as befits a resident of Barbados, was a familiar way: at home she wears things older brother walked in sneakers and baggy jeans, wore long, flowing, curly hair, a little reminding that Biyons.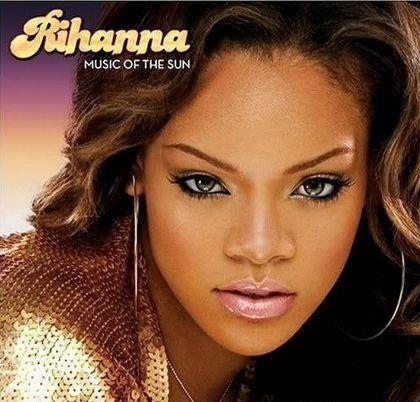 Sports style - the most it to start a music career
2006 «A GIRL LIKE ME»
Rihanna ventured into small experiments with appearance: straightens the hair, making different hairstyles and jeans changed to shorts and bright tops. But very very dramatic changes to the appearance of the singer is not happening ...
Hair straightening and revealing tops: Rihanna seems to change is coming.
2007 «GOOD GIRL GONE BAD»
It took Rihanna's stylist Marilia Henn. When the singer and with Jay-Z first performed in public hit «Umbrella» in a completely different way, all the "gasp". On the stage was a haircut graphic quality quads in a short leather skirt, by something resembling a tutu. It became clear: a devochka- is ripe! Because it is pretty teenager in a moment reincarnated in "bad girl", which has already achieved success.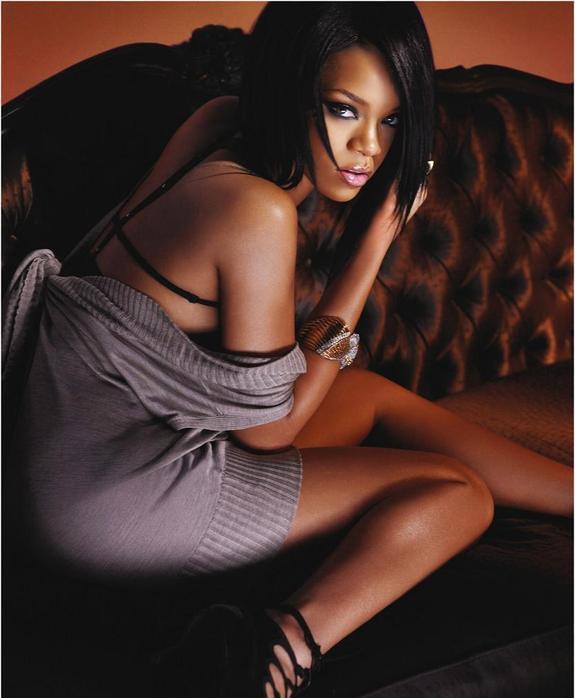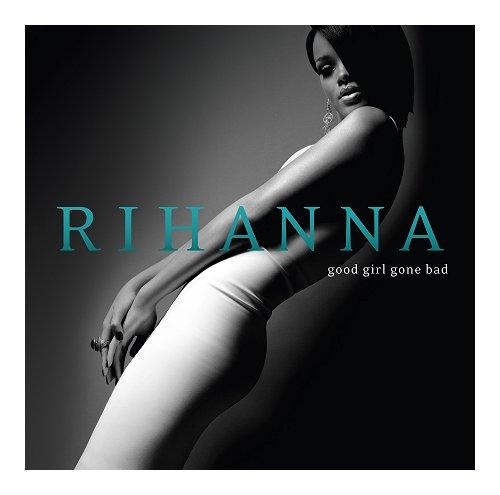 2009 RATED R
The new image of the singer caused a storm of emotions among the public. And she went further, choosing for the cover of the album «Raited R» More sexier style. For example, the square became a cook, a singer who experimented on glory. It's amazing how such a seemingly unsuitable for inventions haircut Rihanna always looked different ?! His cook it and Dyed and to repaint and zachёsyvala back, and vice versa, put "on the face." Short hair and bold outfits helped the singer to look boldly, but very nice, and a lot of tattoos gave it piquancy.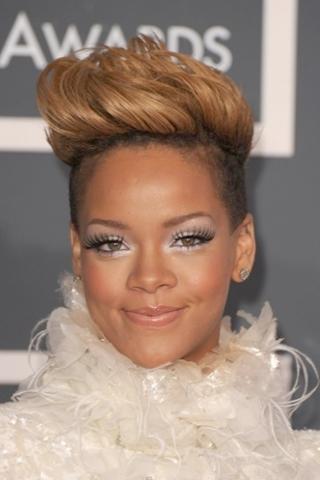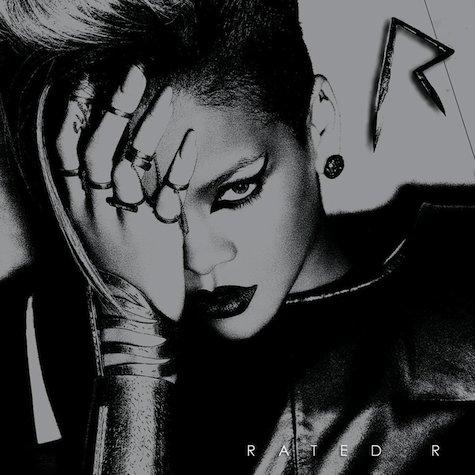 2010 «LOUD»
To the output of the plate «Loud» it was necessary to come up with something radically new and different. The singer decided to change the stylist and entrusts himself into the hands of Ursula Stephan. It is with the filing Ursula Rihanna appeared on the cover of the disc with red hair. However, the stylist then admitted that the hair in that photo shoot was false, but the effect is still turned killer! And soon the singer actually dyed shevelyuru- and after it is done thousands of fans and a fashionable girls. By the way, Rihanna willingly uses overhead strands and hairpieces, and Now, there are all kinds of accessories: bandanas, scarves, headbands and beautiful gum. This gives it the image of completeness.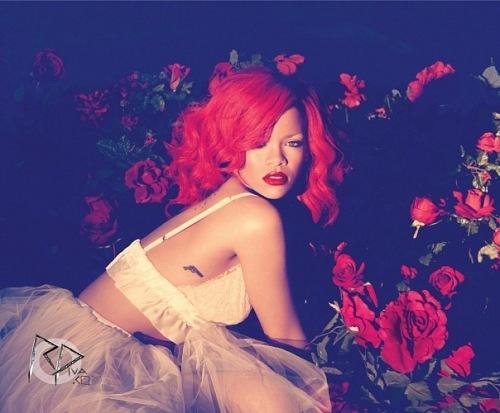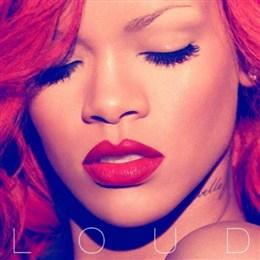 2011 «TALK THAT TALK»
Bright make-up, massive decorations, always varied in style outfits and, of course, prichёski- is what attracts and inspires Rihanna look to experiment with looks. On the disc, «Talk That Talk» the singer once again demonstrates the new image. His hair had grown women - and everyone saw that Rihanna is still the same pretty girl from Barbados, but with one significant difference: now she is a superstar! With high hairdo and luxurious dress on the floor, or with a "ponytail" and in short shortah- Rihanna is always different. The more interesting for her to watch and wait for new surprises.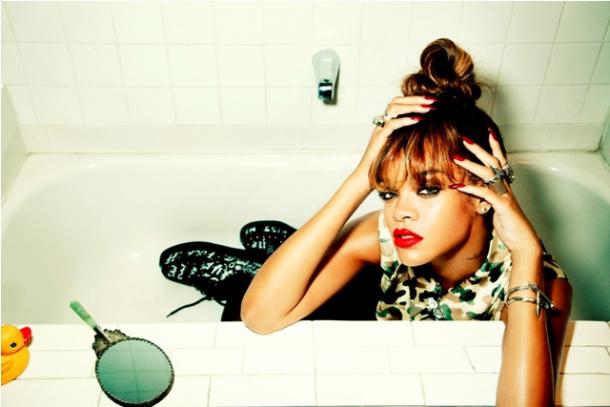 2012 «UNAPOLOGETIC»
And again, followed by a surprise! On the cover of his latest plastinki- «Unapologetic» - the singer appeared nude and again with short hair. But this time the ball ruled natural. Stylish hairstyle and dark color hair- simply and tastefully! Even the "star" hair should at least occasionally to rest.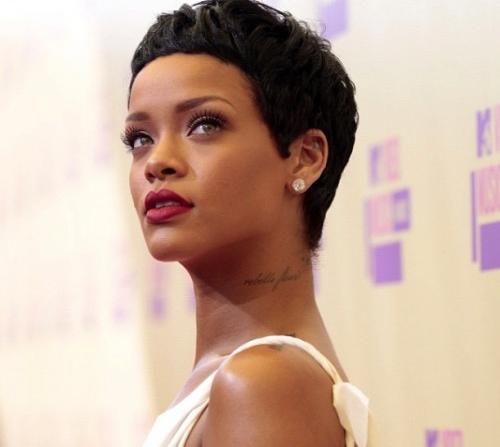 I hope Rihanna does not stop experimenting with style. And what will please us something new!