It changes the speed of light hairstyle. Already you know? Of course, of course - it is Rihanna. This barbadoskaya beauty brought peace of mind to not only singing, but also exotic appearance. She broke up with Chris Brown, and then again agreed with him, he released a set of songs and videos, as I have said a million changed hairstyles and showed many excellent onions. Some, namely better go out, we now have a look and evaluate.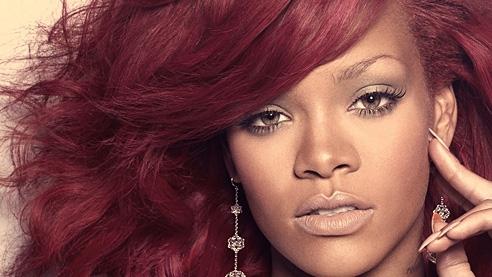 When Rihanna was still red-haired, and this was one of the most striking transformations in her life, she put on the American Music Awards-2010 dress by Elie Saab Haute Couture in the tone of the color volos.Yarko!
In 2011, Rihanna appeared in a black lace dress with "nyudovymi" inserts, and done this miracle Stella McCartney. I like that image completely. Starting with long red braids and finishing accessories. Bravo, Rihanna, bravo!
One day, Rihanna decided to become an actress. And soon we saw her in the movie "Battleship". And when she was in a promotional tour, she showed some decent output. For example, in London she wore unconventional dress from Alexander Wang. Not to say that I like the color, but I believe that the purpose of this dress to show and emphasize the shape noticeably grown thin Rihanna, and this goal is accomplished.
Great image of Rihanna presented at BRIT Awards-2012 at a dress from Givenchy Haute Couture. This image meets all requirements of glamor in Hollywood!
Rihanna knew kimono is a traditional Japanese clothing, so and put it on the press conference "Sea battle". The blue color is refreshing Rihanna.
Definitely my favorite way! On the "Grammy" -2012 Rihanna was out of competition. Incidentally dress created by none other than Giorgio Armani. Amazing!
In a leather dress by Tom Ford Ri appeared on the Costume Institute Ball. Dress perfectly highlighted her chiseled figure. Gracefully!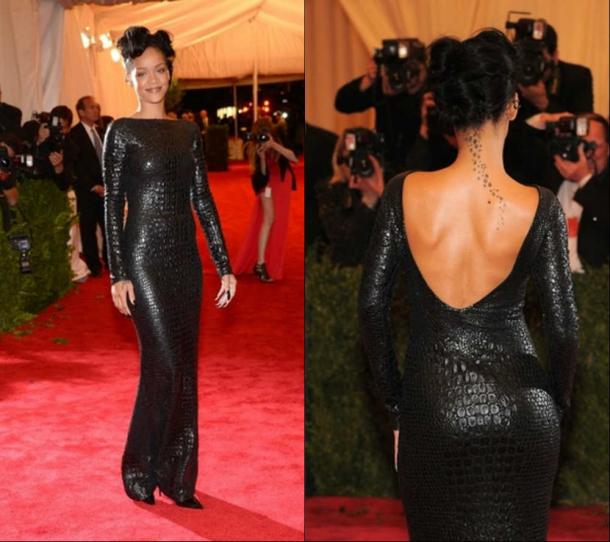 Sexy Riri bright scarlet Calvin Klein at the ceremony «GQ Man of the Year" in Los Angeles. Rianne is very red)
The same color, but a completely different feminine image. Riri in Azzedine Alaia on the "Grammy" -2013 surprised everyone in the good sense of the word. Still, I wonder how she succeed reincarnation and she knows how to look different, that can not but rejoice. Anyway, we are always waiting for the output of Rihanna out and are always waiting for what she could surprise us. As long as it succeeds ...
The next post will be about Jessica Alba