This girl definitely can not live without experiments on their own appearance. Fortunately, fans of Rihanna, beauty is not fond of plastic surgery, but at least once every six months to radically change her hairstyle. This week, the singer became a choice ... gray hair, or rather "ice gray," as noted in his Riri instagram.
Well, Rihanna's hair - a kind of trend, which often sets the tone for a certain length and color. And until there is a new fashion, remember other unusual hairstyles Miss Robyn Rihanna Fenty.
Playing on the contrast
"Very regrowth" and Ombre - a trend that is not the first year mercilessly exploited by many celebrities: Beyonce, Rita Ora, Jessica Alba and, of course, Ree. At the July holiday in Monte Carlo hair singer looked as if she did not attend several months of his colorist. Of course, the hair, and do curls - the fruit of the work of famous stylists and hairdressers, but the "imitation of natural negligence" was published realistic.
Maximum brightness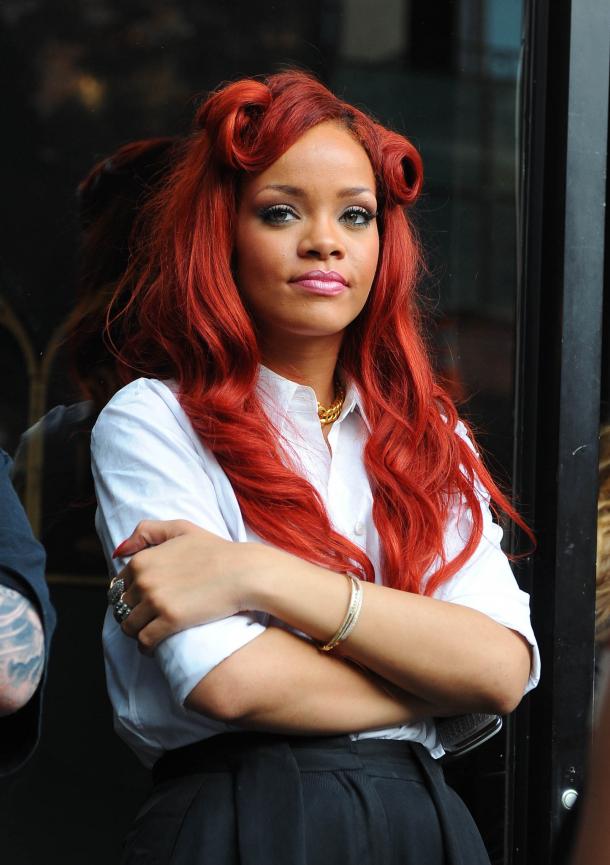 A girl is hard to miss in a crowd: hair neon red curls tucked away in a quaint retro style - with the hair easily look bright even in black and white dress.
In spring 2011, Pu hit the public crazy arrangements of his long red curls. And it is worth noting that the return is for this hairstyle is looking forward to most fans.
With a bang on life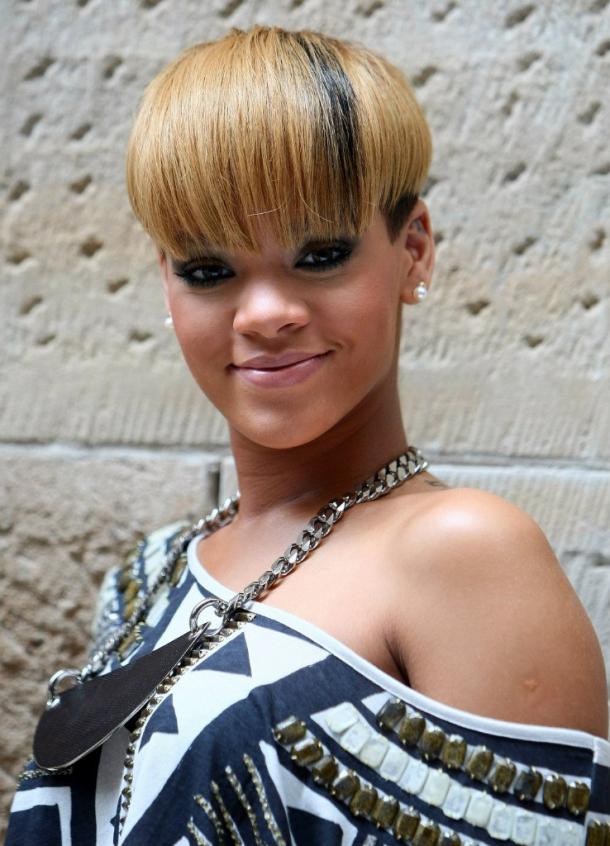 After an unfortunate incident with Chris Brown Robin for the first time appeared in public with a short haircut. In 2010, her hairstyle consisted of close shaving sideburns and thick blond bangs light, which is laying easily rises. The emphasis in the image adds a dark strand, slightly out of the general picture.
In short, very short!
Winter 2012-2013 Riri again briefly returned to the short, almost boyish haircut. In a photo shoot for the magazine Complex singer appeared with a short asymmetrical bangs and jet-black hair. The image came out light, youthful and a bit cheeky - the star does not look at his 25.
Wild Dances
Spring 2012 Rea performed in the final show «American Idol». Her hair was braided in afrokosichki and bunched reminiscent of the ancient Amazons. But krastotki in the hands of the sword, and the microphone, and its intricate hairstyle is the best complements the scenic image.
A light breeze
The most natural, feminine and romantic hairstyle Robin. This combination makes this choice singer unusual. In the summer of 2012 in pictures taken by paparazzi, Riri does not look like a style icon and global star. - Incredibly beautiful girl with curly mop of luxurious black hair and a charming smile.
Yes, Ri can be different ...