Today, there have been reports of a possible replenishment of the family Pitt-Jolie. Where such a conclusion? Inquiring journalists spotted on the arm Angie new tattoo.
On the left hand of the actress to a certain period of time, six-sported a tattoo with the coordinates of the birth of her children. But the photographs from today's press conference in Libya, reporters saw a new, seventh line. Presumably the coordinates point to Algeria. Perhaps it was the seventh child there. But while we can only guess: whether to make this tattoo in honor of the new family member, or perhaps just the coordinates point to a place that has great significance for Angelina.
Well, it would be strange if it were to get a tattoo, not bearing no sense at all. Besides, Angelina - one of the most important lovers of tattoos in Hollywood. And each of them has any meaning.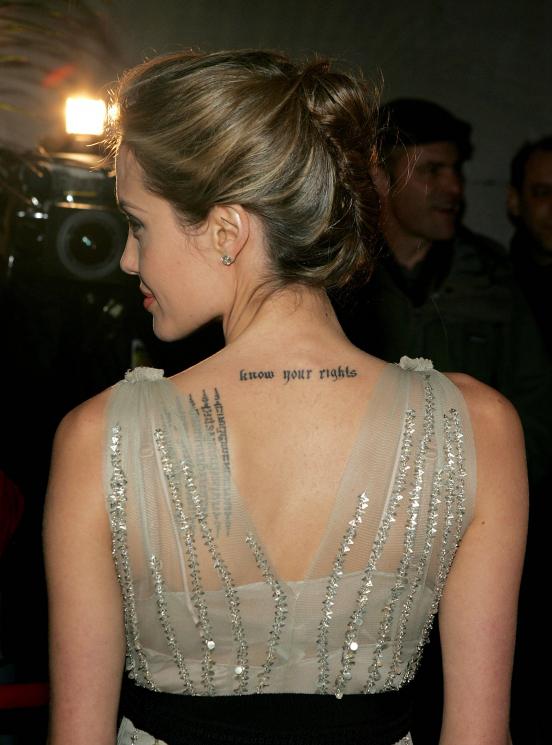 Know Your Rights - the name of your favorite songs Angelina in the performance of The Clash.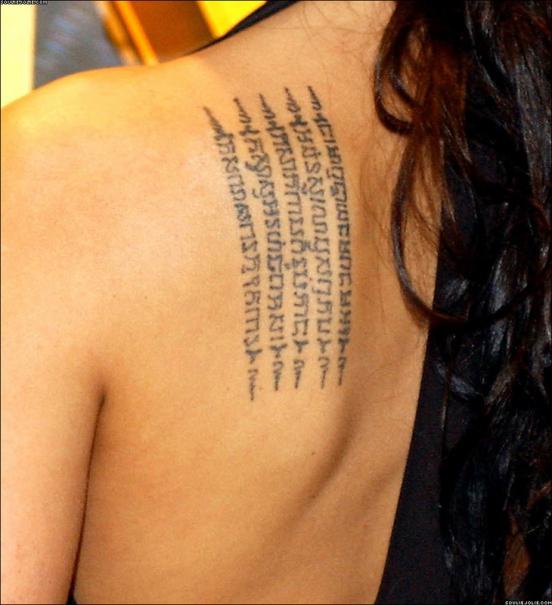 Buddhist prayer tattooed on his left shoulder was made to protect Angelina and her adopted son from Cambodia Madox. Estimated value:
Let your enemies retreat,
Let your wealth will always be with you,
Let your beauty be compared with the beauty of Aspar,
Let wherever you set foot, you accept, serve and protect you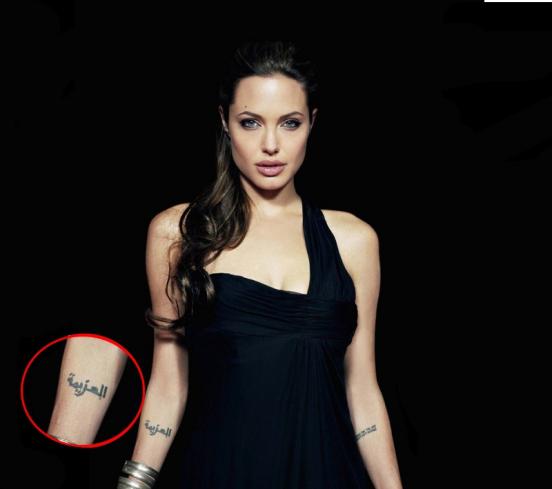 The inscription, which translates from Arabic as "strongly».
Ironic tattoo that Angelina would like to remind myself that superstition - is nonsense.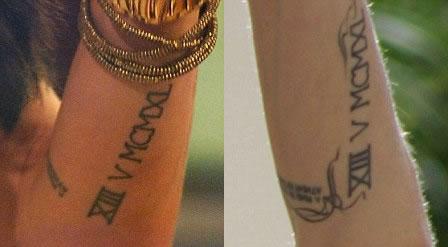 Later in the number XIII (13) were added to other figures. The result is an inscription on May 13, 1940. On this day, Winston Churchill said, the well-known phrase:
All I can do for you - it's blood, toil, tears and sweat