We offer you a great Fotoputevoditel by stellar bodies and their tattoos.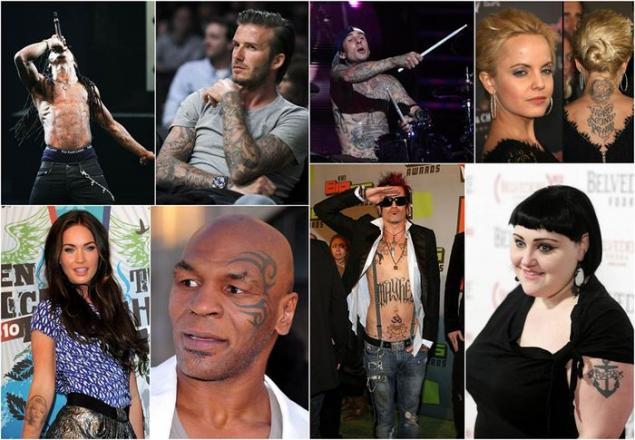 1. Megan Fox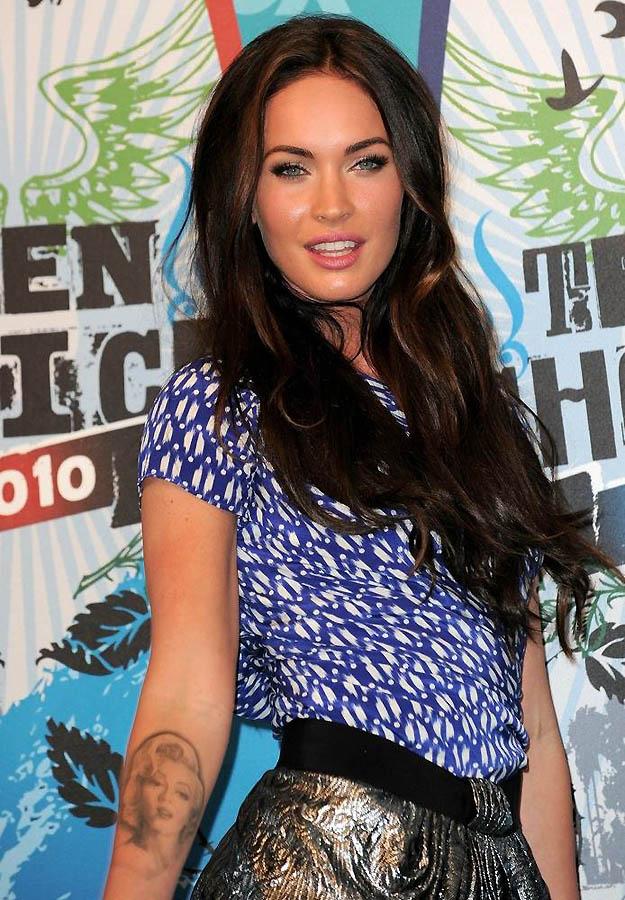 Megan has a tattoo with the image of Marilyn Monroe. In 2009, she said that really admires Marilyn, but never would imitate her. According to the actress, her tattoo is a warning that we can not fully belong to the film industry, because it breaks a person. The picture was taken at the award ceremony «Teen Choice Awards» in Universal City, California.
Tattoo in the form of barbed wire on the left shoulder of the actress and model Pamela Anderson appeared in 1996 during the filming of a sci-fi movie «Barb Wire» Pamela starring.
3. Evan Rachel Wood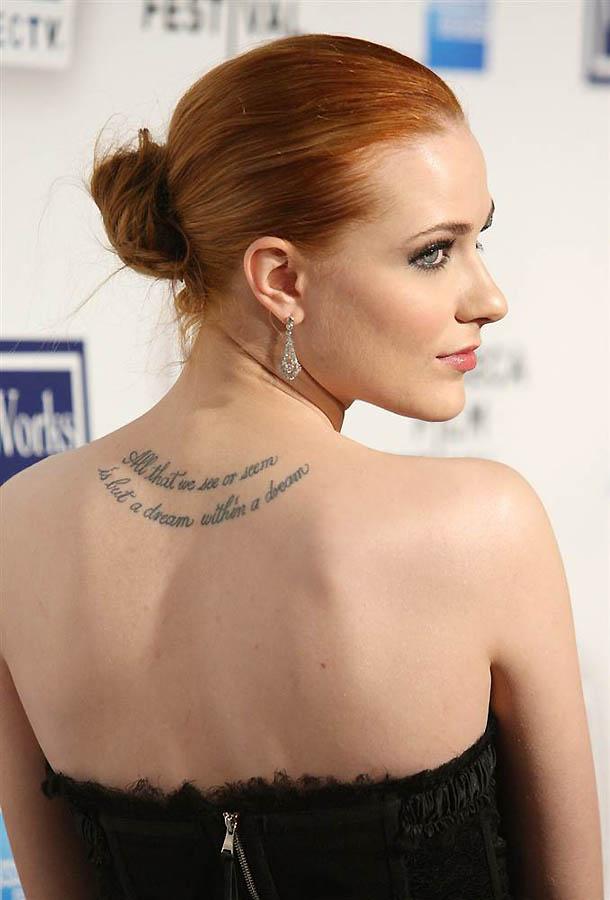 Actress adorns the back quote Edgar Allan Poe, which states that: "All eh what I visibly il seems as - a dream within a dream?". In 2011, the actress admitted magazine «Esquire», she has nine tattoos, including one of them on the inside of the lips, which she never shows.
4. Johnny Depp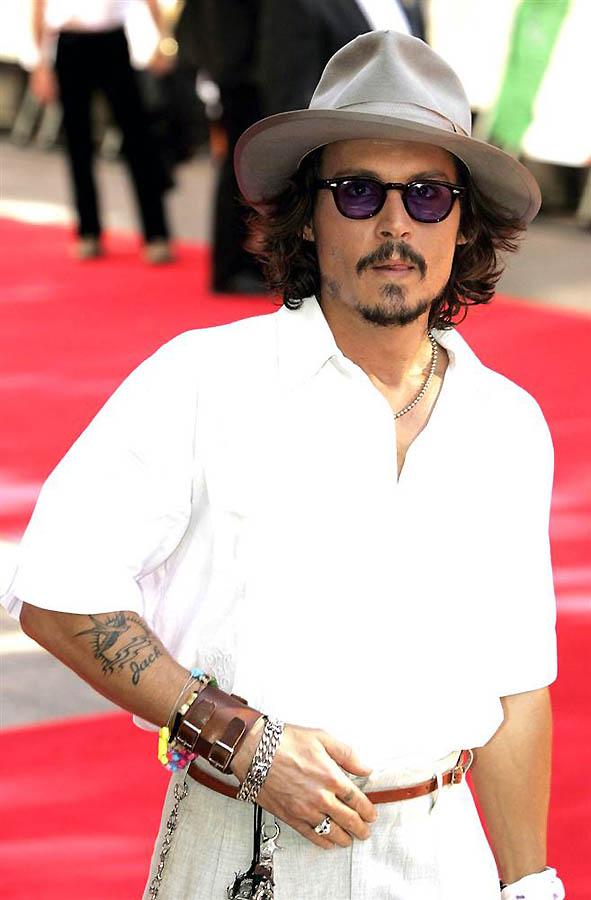 After parting with actress Winona Ryder, Johnny Depp changed the tattoo on his shoulder with the inscription "Winona Forever" to "wine forever." Here in the picture you can see tattoos as a sparrow flying over water, and under it the name Jack. Jack Depp called his son and his famous character from "Pirates" - Captain Jack Sparrow.
5. Amy Winehouse
Tattoos Amy, and their on her body as much as 12, told the story of the last few years of her life. The tattoo on his left shoulder in the form of a horseshoe with the words "Daddy Girl" ("Daddy's Daughter"): Horseshoe - a symbol of happiness, and the inscription speaks for itself, and a tattoo of a girl symbolizes the eccentric side of the nature of the singer.
6. Christina Aguilera
The site people.com said that the singer five tattoos on his body, including her nickname Xtina, tattooed on the back of the neck.
7. Rihanna
Tattoo as asterisks cascade down the neck and back star r & n & b singer. On the left shoulder blade in her tattoo of the letter «R», timed to coincide with the release of the album "Rated R" in 2009.
8. Kelly Osbourne