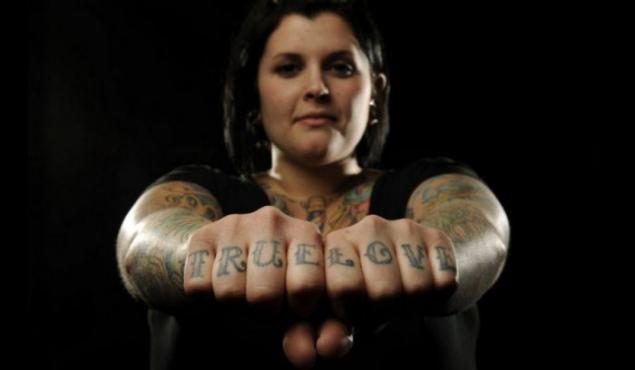 Tattooed stars and patterns on the head 27-year-old Sean "Halo" Jankowski from Brooklyn to show tattoos 2011. Jankowski said that tattoo for him - an accessory for the body.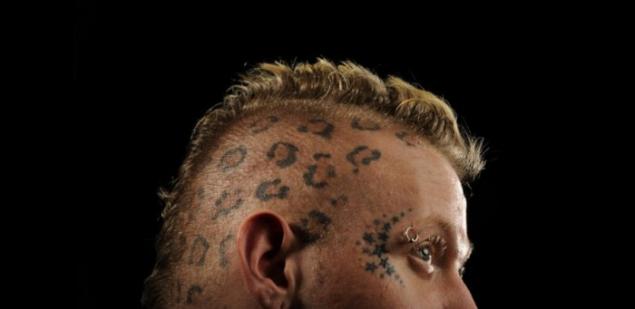 24-year-old Duffy Forner shows a tattoo that says "True Love." She says that she decided to fill the inscription, when looking for a soul mate.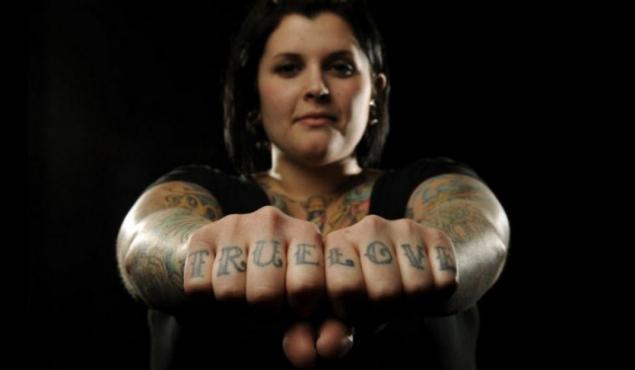 40-year-old Melissa Bell of Seattle shows portraits on the left leg. Among the famous people - Abraham Lincoln, Albert Einstein and Frankenstein. She says she got a tattoo of Lincoln "for good luck».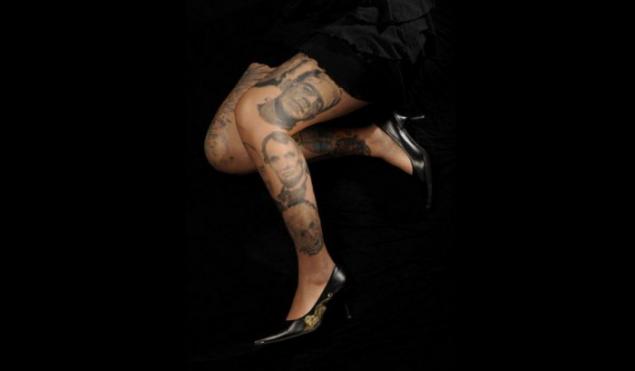 Tattoo artist Jay Carles of tattoo parlor «Queen of Hearts Tattoo» in Nashville working on a portrait of Kurt Cobain for Quinn Ittiki of Silver Spring.