We present you the second part of the collection of photographs depicting the most important events of the past month.
Part 1.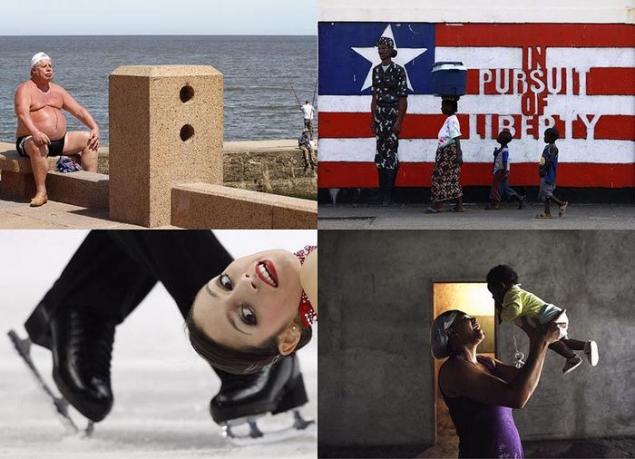 1. Participants in the competition in bodybuilding are preparing to go on stage, Budapest, November 20, 2011. (REUTERS / Laszlo Balogh)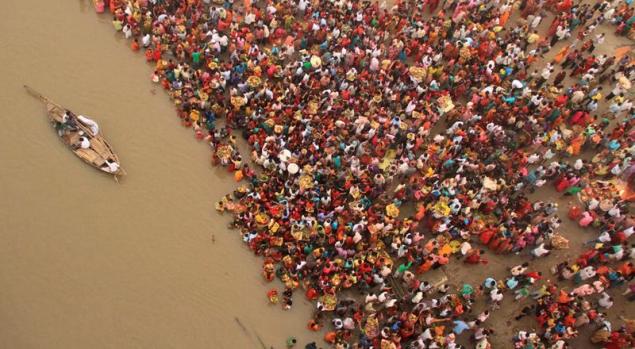 2. Hindus glorify god of the sun on the banks of the Ganges river during the celebration of "Hut Puja", Patna, India, November 1, 2011. People pray and fast to improve the lives of their families and the community for the entire holiday. (REUTERS / Stringer)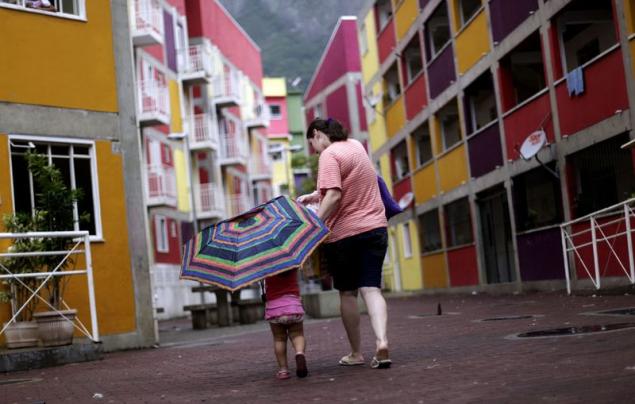 3. A woman with a child in the slums of Rio de Janeiro, 14 noyabyar 2011. Three thousand soldiers backed by helicopters and armored vehicles took control of the slums Rosin, without making a single shot - an important step in strengthening security in the run-up to the city's preparations for the FIFA World Cup 2014 and 2016 Olympics. (REUTERS / Ricardo Moraes)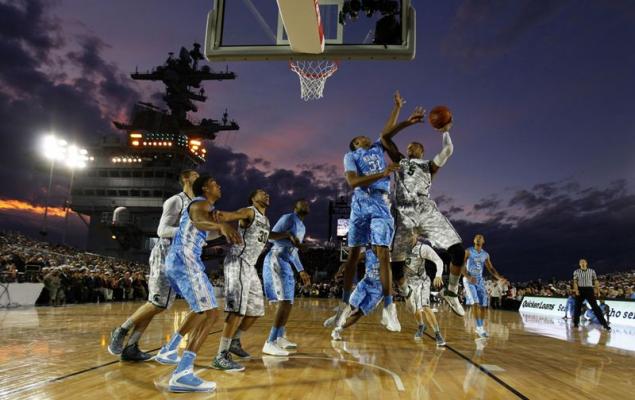 4. Adrian Payne (5) of the Michigan State Spartans team plays John Henson (31) of the North Carolina Tar Heels during the match on the deck of a US Navy aviansotsa "Carl Vinson" in Coronado, California, November 11, 2011. (REUTERS / Mike Blake)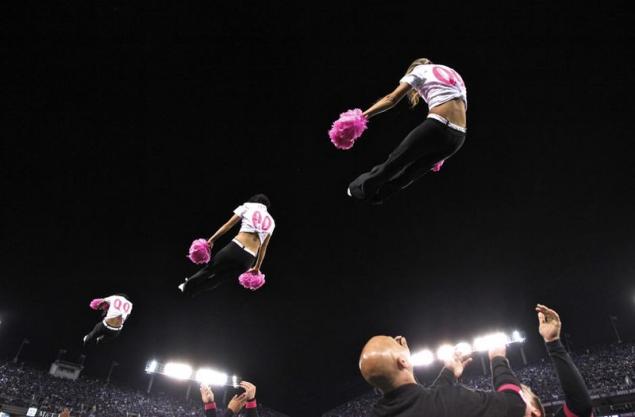 5. Support Group team Baltimore Ravens performs a trick during a football game in Baltimore, Maryland, October 2, 2011. Every year in March, contests for everyone to join a support group, and as a final test contender to go through three days of intensive training. (REUTERS / Larry Downing)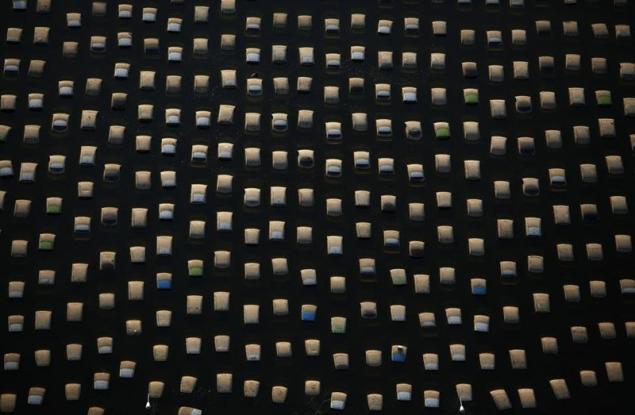 6. Flooded cars on the Honda plant in the province Ayyuthayya, Thailand, 14 noyabyar 2011. The water level dropped, and some plants have resumed work. The Japanese company Honda Motor Co has already suffered significant losses. Plant in Thailand has not yet resumed production. (REUTERS / Damir Sagolj)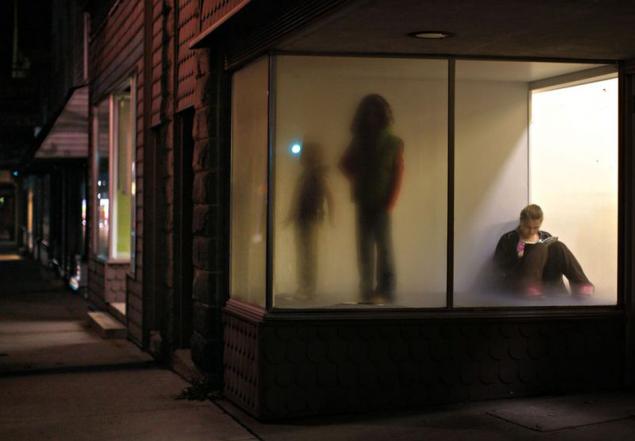 7. A girl reading a book sitting on a shop window in New Bethlehem, Pennsylvania, November 23, 2011. (REUTERS / Brian Snyder)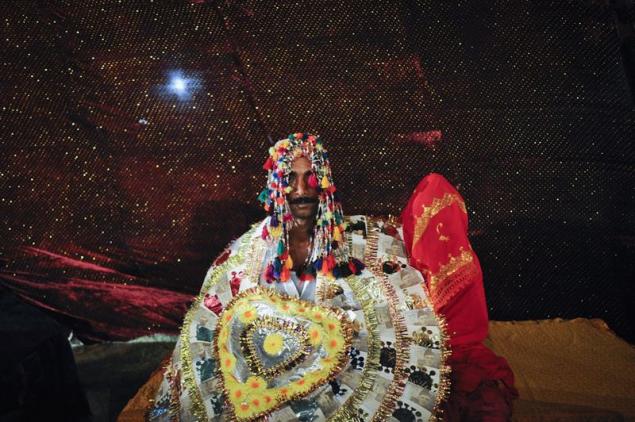 8. twenty-five Bhima and his sixteen-year-bride Lakshmi during the wedding in Karachi on November 12, 2011. On this day, 80 pairs of Hindu families in Pakistan have become couples on the mass wedding. (REUTERS / Insiya Syed)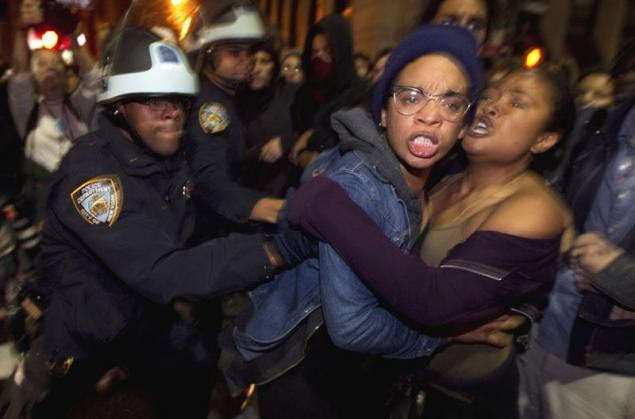 9. Participants of the action "Occupy Wall Street" fight with the New York police, who are trying to oust the protesters from the park Tsukkotti, November 15, 2011. (REUTERS / Lucas Jackson) 96,042,485
10. airmen Iran are going to pray in honor of Eid al-Adha in Tehran on November 7, 2011. Muslims around the world celebrate SU al-Adha, marking the end of the Hajj pilgrimage. (REUTERS / Morteza Nikoubazl)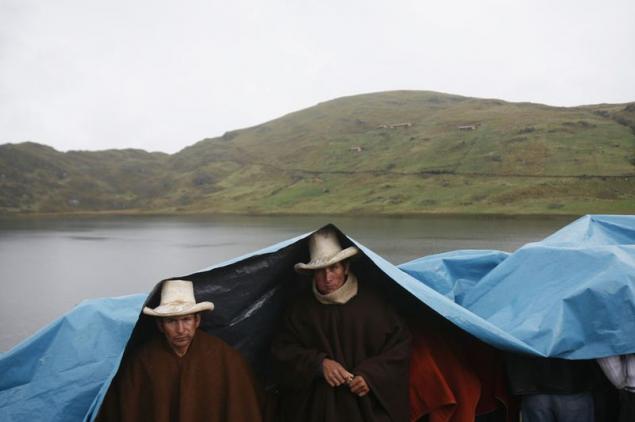 11. People under the tent after a demonstration against the construction project of a gold mine near Cajamarca, Peru, November 24, 2011. Over a thousand protesters marched through the streets of the city. They claim that the construction of the mine will contaminate water and harm the mountain lakes. (REUTERS / Enrique Castro-Mendivil)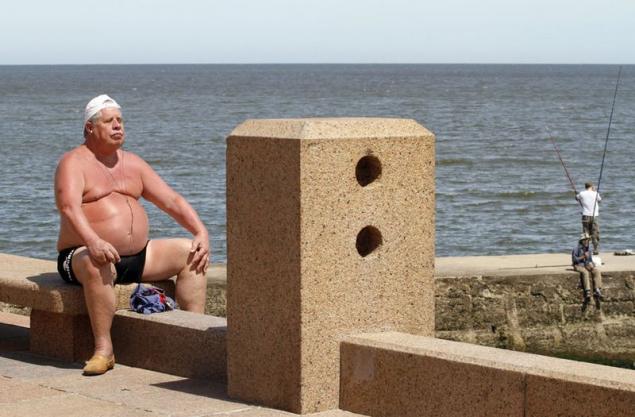 12. Man sunbathing, Montevideo, Uruguay, 23 November 2011.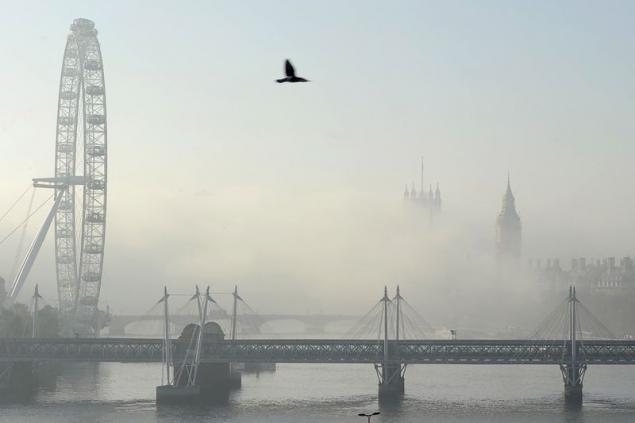 13. Parliament Buildings in the fog, London, 20 November 2011. (REUTERS / Paul Hackett)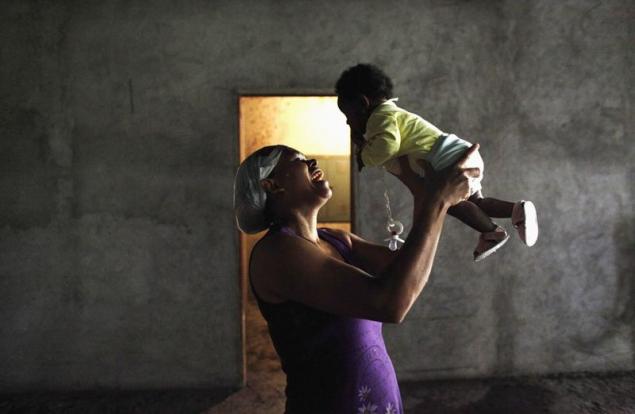 14. A woman with a child in an empty building in the center of São Paulo, November 10, 2011. More than 3,500 people from the "homeless movement" captured 10 buildings in the city center on 7 November. According to the Brazilian Institute of Statistics, in São Paulo, about 290,000 vacant buildings. (REUTERS / Nacho Doce)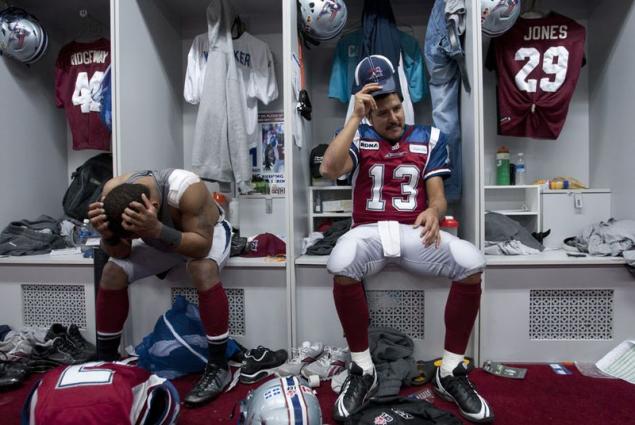 15. Quarterback Montreal Alouettes ethnonym Kalvillo (right) and a running quarterback Brandon Whitaker in the locker room after the defeat in the semifinal match against the Hamilton Tiger-Cats in Montreal, November 13, 2011. (REUTERS / Olivier Jean)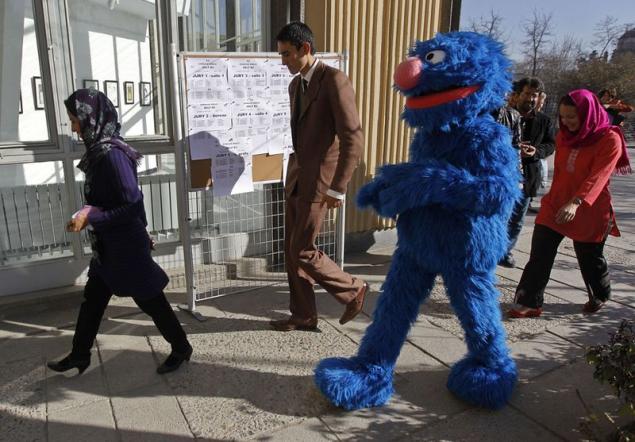 16. A character from "Sesame Street" and Afghans outside Kabul, near the French Cultural Centre, 30 November 2011. On December 1, children in Afghanistan will begin pre-school education with the help of TV show "Sesame Street" (REUTERS / Omar Sobhani)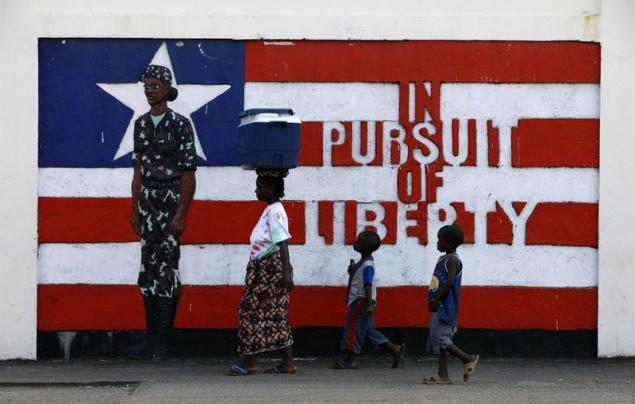 17. A woman and two children in Monrovia, Liberia, 10 November 2011. ()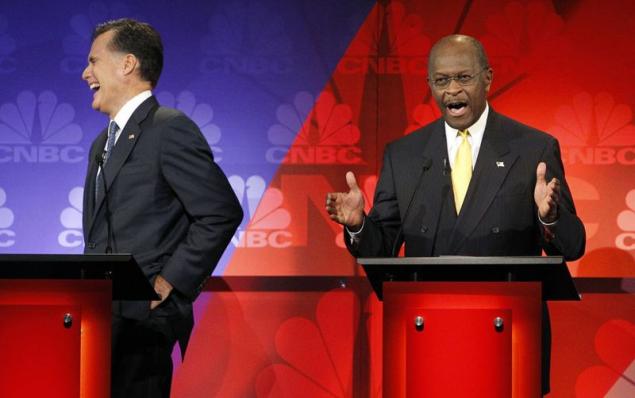 18. The presidential candidate of the Republican Party, former Massachusetts Governor Mitt Romney (left) reacts to reply businessman Herman Cain during a debate in Rochester, Michigan, 9 noyabyar 2011. (REUTERS / Mark Blinch)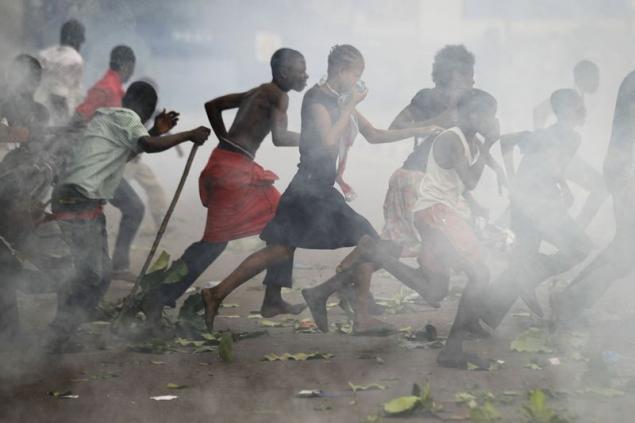 19. Opposition supporters run through clouds of tear gas near the airport in Kinshasa, Kinshasa, Congo, 26 November 2011. (REUTERS / Finbarr O'Reilly)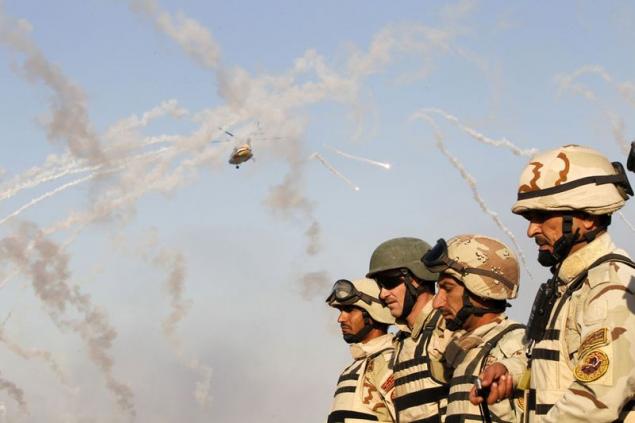 20. Helicopter Iraqi Air Force launches decoys during a training exercise at a military base Basmayya, Baghdad, 25 November 2011. Since the departure of US troops security of the country is entirely vested in the Iraqi army, the government intends to strengthen the air force. (REUTERS / Mohammed Ameen)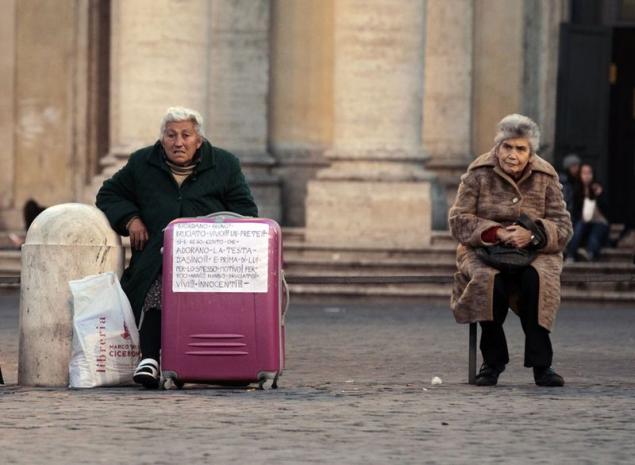 21. Two homeless woman sitting on a bench in the center of Rome, 25 November 2011. It is expected that the new loan will give the Italian authorities the necessary time to make the necessary budget cuts and other reforms. (REUTERS / Alessandro Bianchi)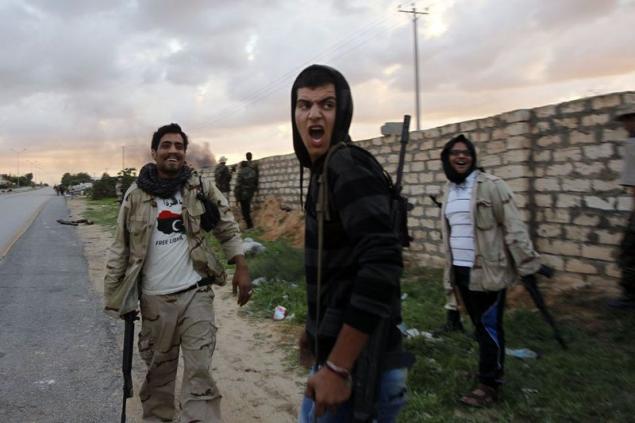 22. The revolutionaries from Zawiya are preparing to cross the front line at the entrance to the town after heavy fighting with the tribe Varkfana, 40 km from Tripoli, 12 noyabyar 2011. (REUTERS / Youssef Boudlal)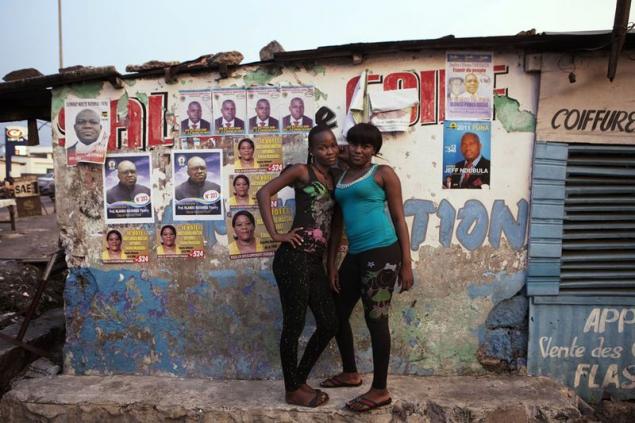 23. Women posing for photos on the background of election posters in Kinshasa, Congo, 25 November 2011. (REUTERS / Finbarr O'Reilly)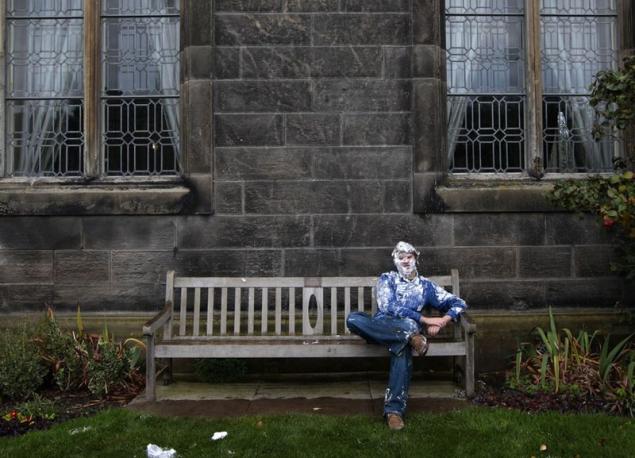 24. A student of the University of St Andrews in the traditional celebration of the day "raisin Monday", Scotland, November 21, 2011. The tradition dates back to the founding of the university when new students gave undergraduates pound of raisins, because they helped them settle into university. Undergraduates should write a note in Latin, a kind of badge, the lack of which was fraught with the risk of swimming in near fountain. Today, instead of a pound of raisins freshmen give senior students a bottle of wine, and the tradition of the fountain replaced by being covered with foam. (REUTERS / David Moir)
25. Opposition supporters carry a man injured during the storming of the Liberian police opposition camp in Monrovia on November 7, 2011. Police used tear gas and live ammunition. Reid police managed to repel the forces of UN peacekeepers. (REUTERS / Finbarr O'Reilly)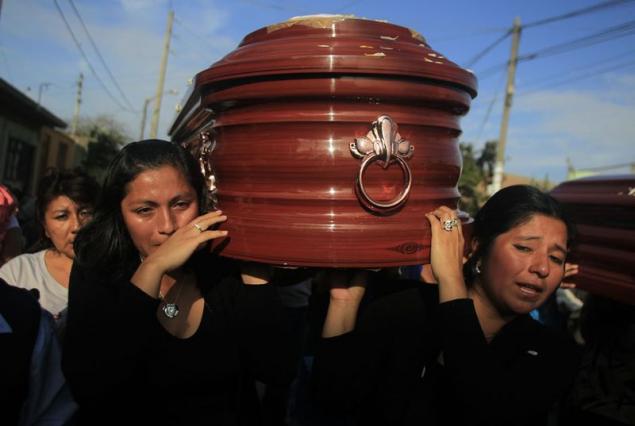 26. Charles (left) and Shirley Tarazona, daughter of Carlos Tarazona, carry the coffin of his father in the village of Santa, north of Lima, Peru, November 12, 2011. Carlos Tarazona - one of the nine farmers killed by extremists in 1992. Bodies found in August, were handed over to families. (REUTERS / Pilar Olivares)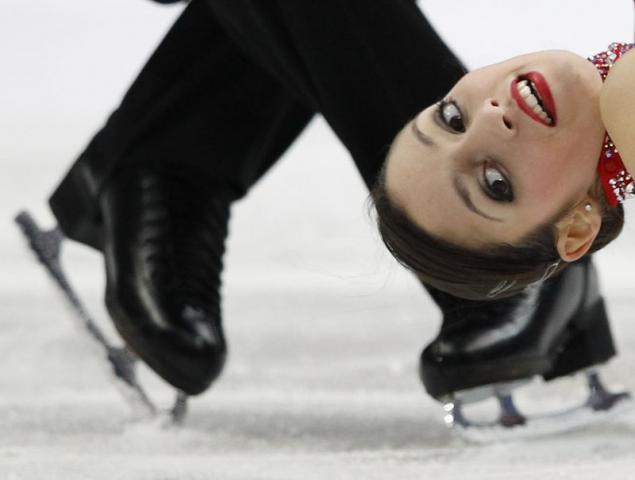 27. Italian skaters Stefania Berton and Ondrej Hotarek during a performance at the championship in figure skating at the Rostelecom Cup in Moscow, 25 November 2011. (REUTERS / Grigory Dukor)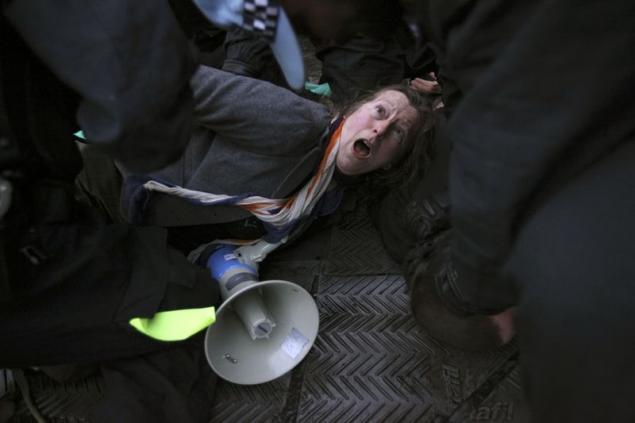 28. Police officers detain participants of the action "Occupy London" on the roof of the mining company Xstrata, London, 30 November 2011. (REUTERS / Olivia Harris) 92,742,115
29. The vet put a monkey on the table for sterilization in the center of salvation monkeys in Shimla, India, 14 November 2011. Government of Himachal Pradesh offers a reward of Rs 500 to anyone who catches the monkey. This is done in an attempt to control their population, because monkeys are causing inconvenience to people appearing on the streets and roads and overturning rubbish bins in search of a meal. Caught monkeys delivered into one of four centers of sterilization. According to studies, 2004-2005, Himachal Pradesh, there were at least 317,000 monkeys. (REUTERS / Mukesh Gupta)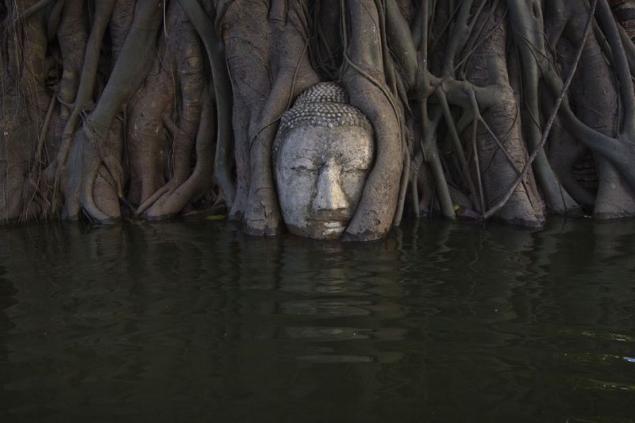 30. Buddha head in the tree roots, partially submerged in a flood in the ancient capital of Ayutthaya in Thailand, November 6, 2011. (REUTERS / Adrees Latif)
Source: bigpicture.ru