Last November is not distinguished by a single loud event. Rather, this month received a continuation of events that began earlier. In Cairo, protesters demanded the withdrawal of troops from power. Movement "Capture", which began with the action "Occupy Wall Street" was spreading around the world and met with resistance from the authorities. In Liberia and Congo elections were held, and Thailand suffered from flooding. This - the first part of the issue devoted to the best photo Reuters in November.
Best shots Reuters in 2011. Part 3 (24 pics)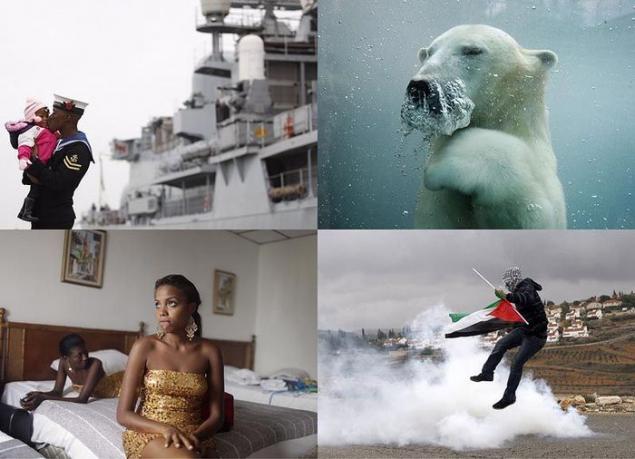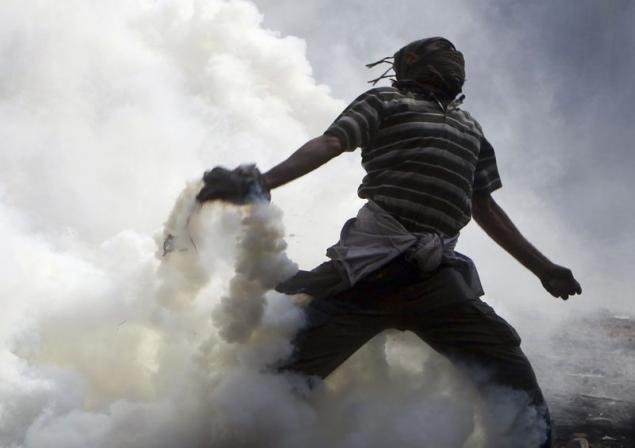 1. A protester throws a gas grenade that was thrown at him during a riot police near Tahrir Square, Cairo, 22 November 2011. (REUTERS / Amr Abdallah Dalsh)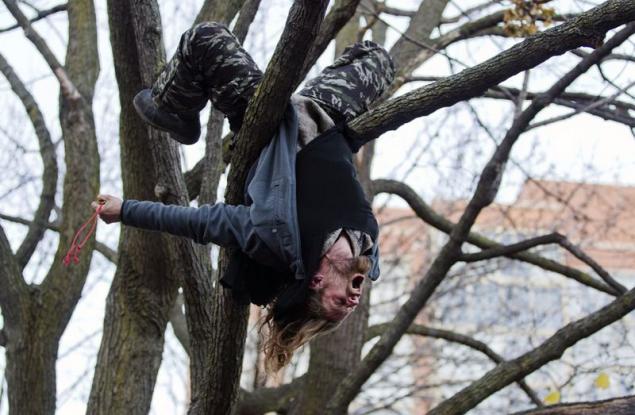 2. hanging from a tree a man yells at police officers who came to break up the camp of the action "Occupy Toronto" from St James' Park on November 23, 2011. REUTERS / Mark Blinch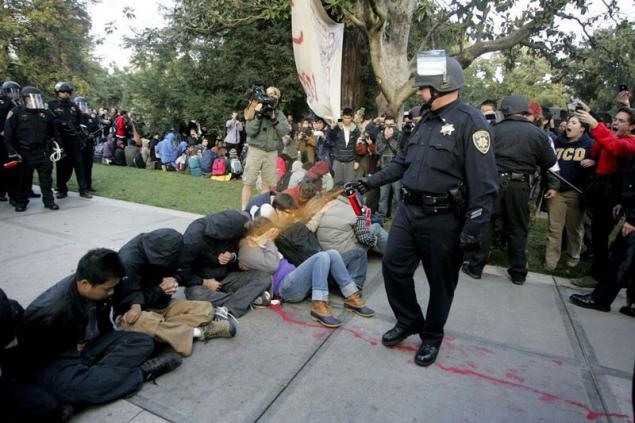 3. 42,990,777
4. Participants of the action "Occupy Wall Street" hiding from the police on the roof of the bus stop near the Tsukkotti Park, New York, 15 November 2011. (REUTERS / Andrew Burton)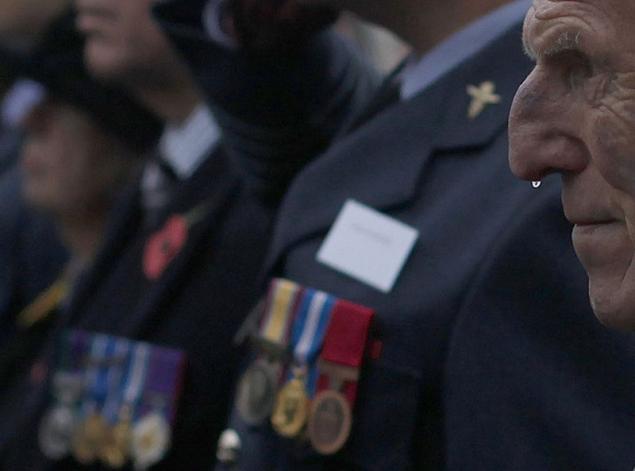 5. Veteran at the celebration of the anniversary of the First World War, England, November 11, 2011. (REUTERS / Darren Staples)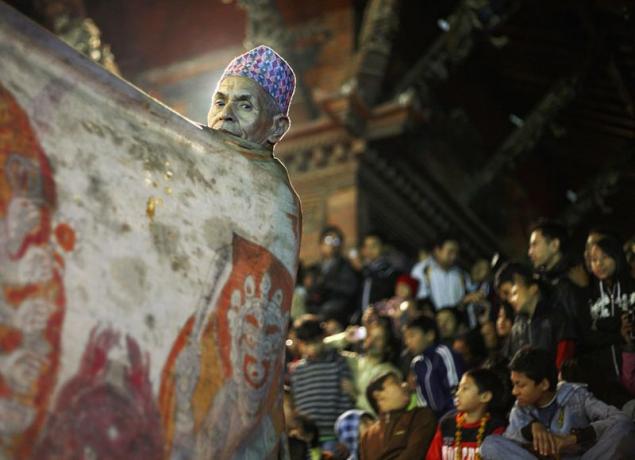 6. A man prepares to religious dances "Narsingh Avatar" on the last day of celebrating Kartik dance festival in Lalitpur, November 8, 2011. The celebration of the longest dance festival in Nepal lasts 8 days. Performances are a mixture of music, dance and dialogue. The tradition was introduced king Siddhinarsinghom Malloy in 1637. (REUTERS / Navesh Chitrakar)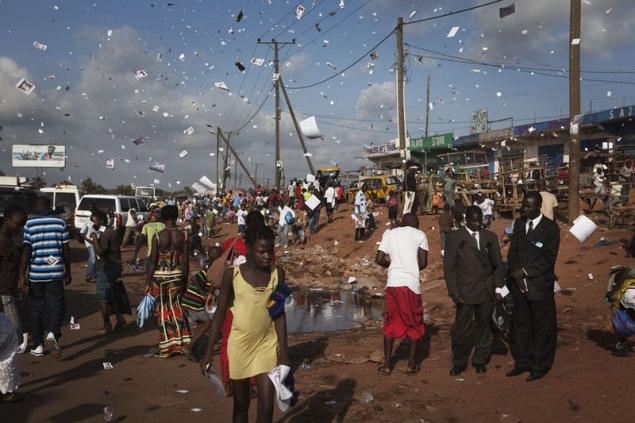 7. Propaganda leaflets Elena Johnson-Sirleaf, dropped from a helicopter drop on the market in Monrovia, Liberia, November 6, 2011. (REUTERS / Finbarr O'Reilly)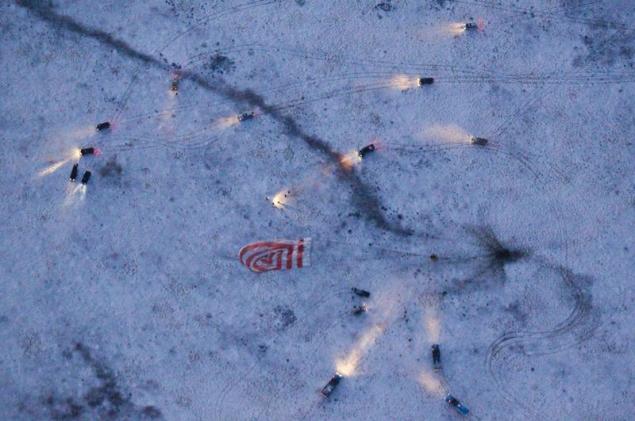 8. Machines approaching the landing site of the Russian spacecraft "Soyuz" in northern Kazakhstan, on 22 November. The capsule to Earth with the ISS profit NASA astronaut Michael Fossum, Russian cosmonaut Sergei Volkov and Satoshi Furukawa Japanese astronaut. (Shamil Zhumatov / Reuters) 74,428,290
9. Evelyn Constance Heydzhkamp, ​​22-year-old participant of the action "Occupy Amsterdam" preparing for the wedding with Dzhidzhesom Peskensom (not pictured), Amsterdam, November 19, 2011. Tent city of protesters appeared in Amsterdam October 15, 2011. (REUTERS / Cris Toala Olivares)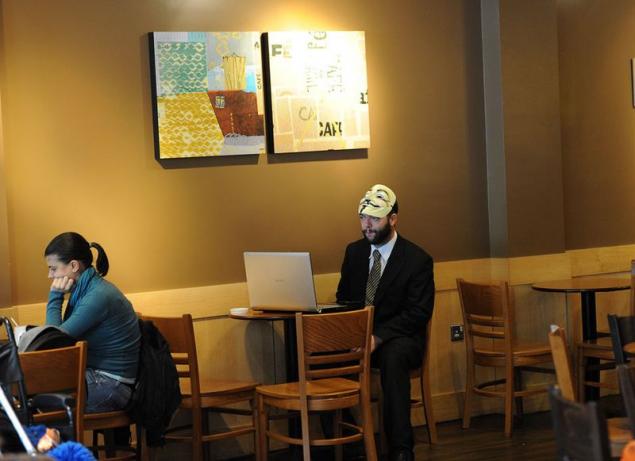 10. Adam Murray (right), Member of protest at the Cathedral of the Holy. Paul, in a cafe near the camp demonstrators, London, November 9, 2011. (REUTERS / Paul Hackett)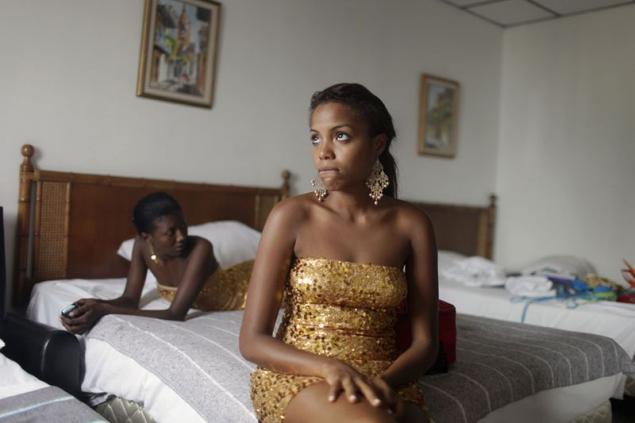 11. Contestants beauty room hotel offers rewarding Miss Independence in Cartagena, Colombia, November 13, 2011. This city hosts two simultaneous beauty contest - ordinary and poor women from poor neighborhoods of Cartagena. (REUTERS / Joaquin Sarmiento)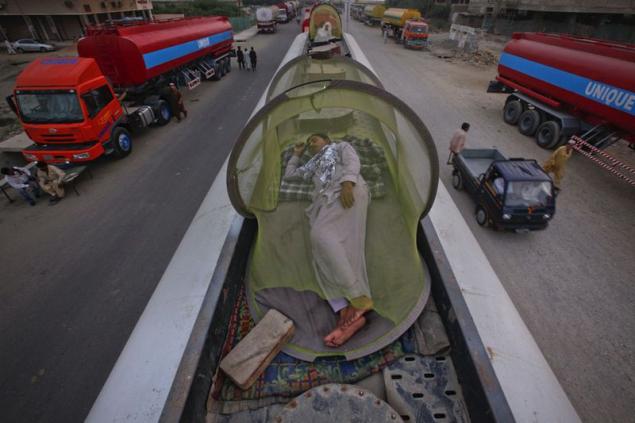 12. Drivers dostavlyuschie fuel to NATO troops in Afghanistan are sleeping on top of his tank at the fuel terminal in Karachi, 26 November 2011. The death of 28 Pakistani soldiers in a NATO airstrike troops intensified the existing differences between Pakistan and the United States. (REUTERS / Athar Hussain)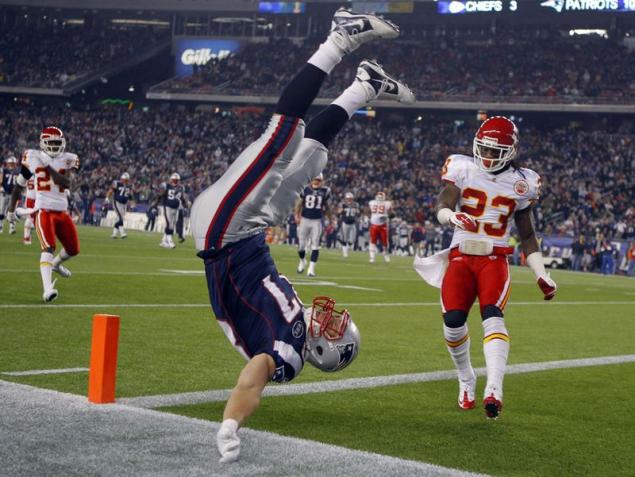 13. Ron Gronkovski (left) vigryvaet touchdown for his team New England Patriots in the match against the Kansas City Chiefs in Foxborough, Massachusetts, November 21, 2011. (REUTERS / Brian Snyder)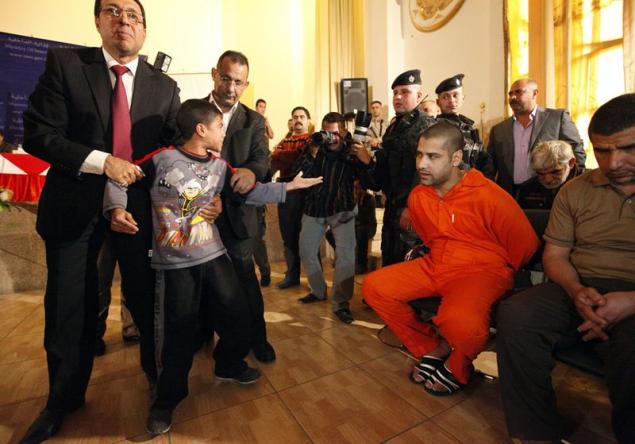 14. Boy will drag on the militants, who is suspected of murdering his father during the sectarian war 2006-2007, Baghdad, 21 November 2011. 22 suspects awaiting trial. (Reuters / Saad Shalash)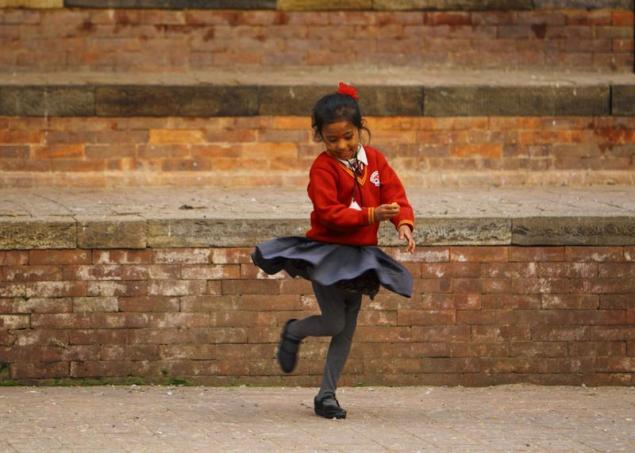 15. Girl in school uniform plays Durbar Square Bashantapur after school, Kathmandu, November 15, 2011. (REUTERS / Navesh Chitrakar)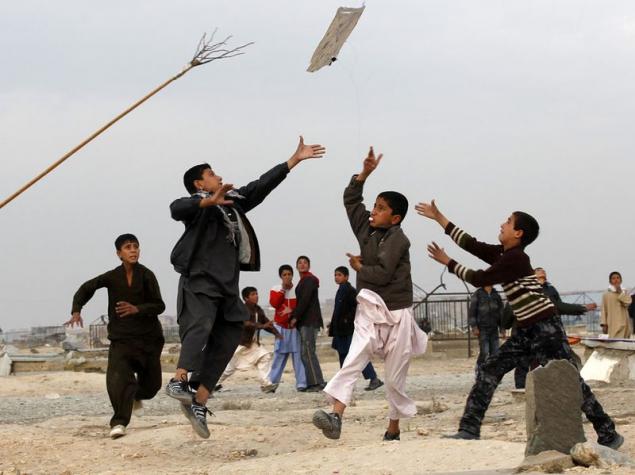 16. Children playing with a kite, the second day of the celebration of Eid al-Adha, Kabul, November 7, 2011. (REUTERS / Umit Bektas)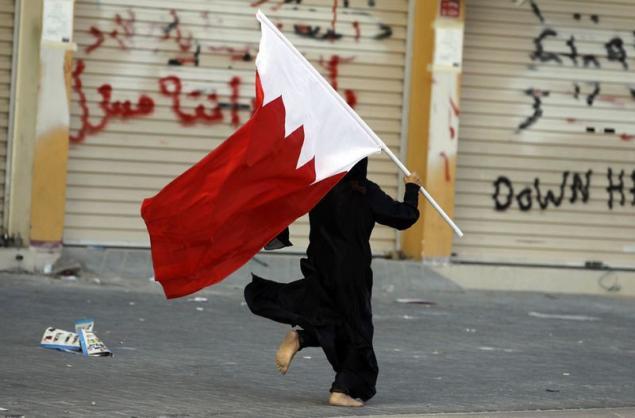 17.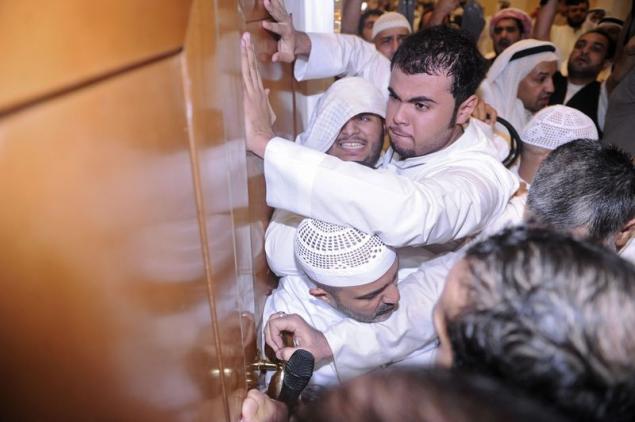 18. The protesters crammed into the door of the hall of the National Assembly of Kuwait, November 16, 2011. Emir of Kuwait has ordered security forces to take all necessary measures to maintain order, after protesters stormed parliament demanding the resignation of the Prime Minister. (REUTERS / Stringer)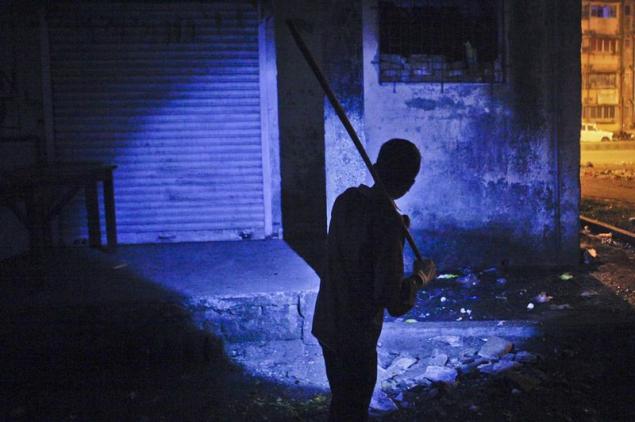 19. Twelve Waseem Sheikh looking for rats in Mumbai on October 21, 2011. The Department pays for the sanitary control rat catchers 44 every night to clean the city from rodents. Department staff receive from 15,000 to 17,000 Indian rupees (294-333 US dollars), and employees get 5 rupees for each dead rat. Per night hunters must kill at least 30 carcasses of rats and provide decision-makers. If the plan is not implemented, the lag is necessary to compensate the next night, otherwise they risk losing wages. Mumbai - the only city where the practice of this method of control rats. (REUTERS / Danish Siddiqui)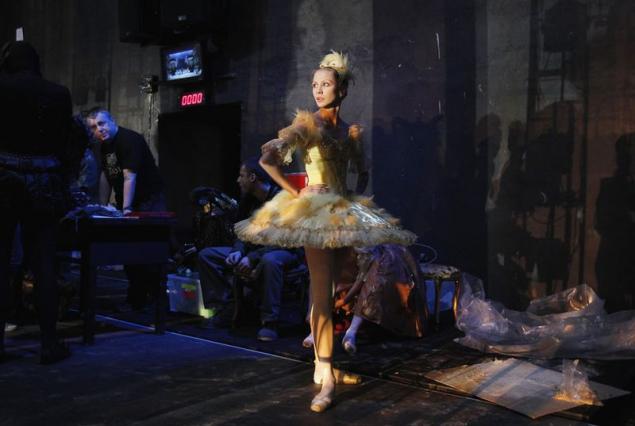 20. The ballerina of the Bolshoi Theatre backstage during a rehearsal of "Sleeping Beauty" by Tchaikovsky, Moscow, November 16, 2011. The premiere took place on November 18, starring the David Hallberg and Svetlana Zakharova. (REUTERS / Denis Sinyakov)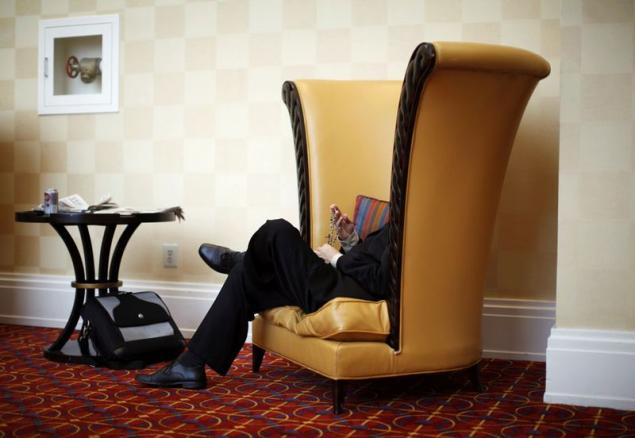 21. Visitor Conference of Catholic priests waiting in the lobby of the hotel in Baltimore, Maryland, on November 14, 2011. (REUTERS / Kevin Lamarque)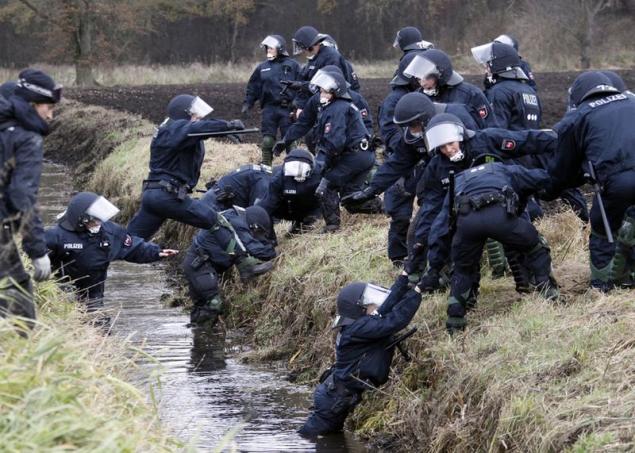 22. German police forces the river in pursuit of the protesters against the dumping of nuclear othodovnedaleko from Lemgrabe, 26 November 2011. Train with 11 containers of spent nuclear fuel is sent to the German to the site disposal of radioactive waste in north-eastern Germany. (REUTERS / Fabrizio Bensch)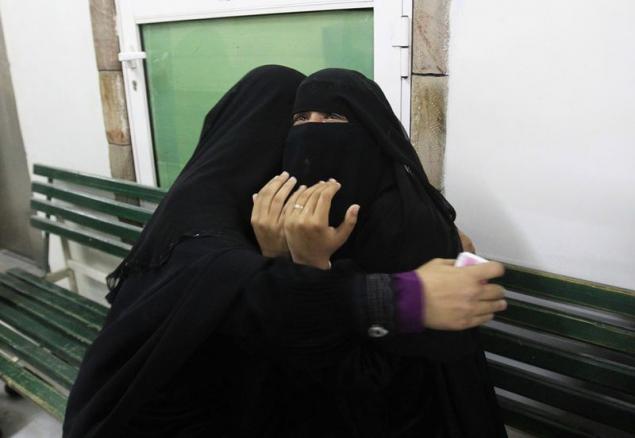 23. A woman mourns for his mother, who was killed during the shelling of the city of Taiz by the Yemeni President Ali Abdullah Saleh, November 11, 2011. During combat forces Saleh with UN troops killed at least 11 people. (REUTERS / Khaled Abdullah)
24. Grieving relatives awaiting repatriation of bodies Lance Corporal Peter Eustace, Lieutenant David Boyce, Corporal Richard Scanlon mlashego and ratings Thomas Christopher in the memorial garden Kartentona, United Kingdom, November 24, 2011. (REUTERS / Kieran Doherty)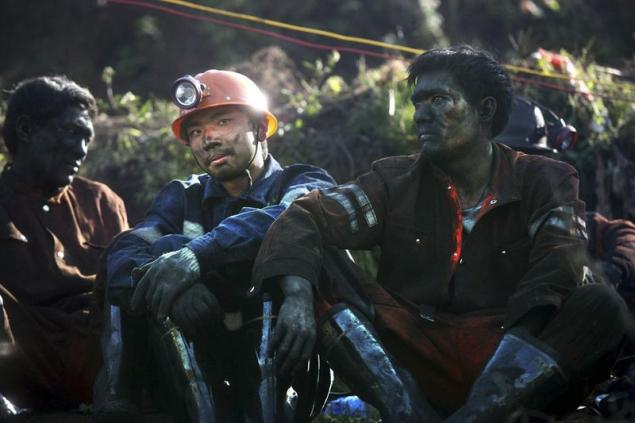 25. Rescuers rest at the entrance to the coal mine after an incident with a gas leak in the province of Yunnan, China, November 11, 2011. 21 miner died and 22 are still under the rubble. Hundreds of rescue workers are doing their best to save them. (REUTERS / China Daily)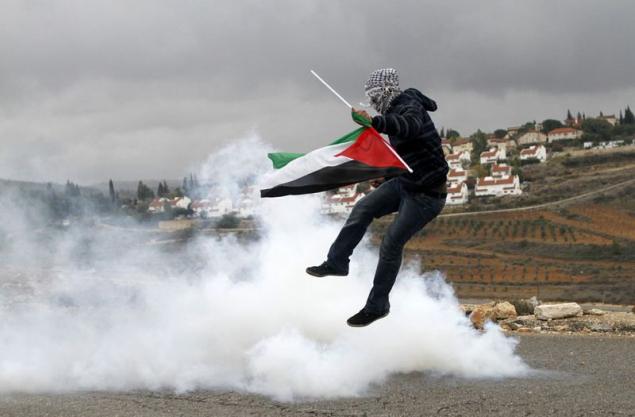 26. Palestinian jumps from a gas grenade during the riots in the village of Nabi Saleh near Ramallah, November 18, 2011. (REUTERS / Mohamad Torokman)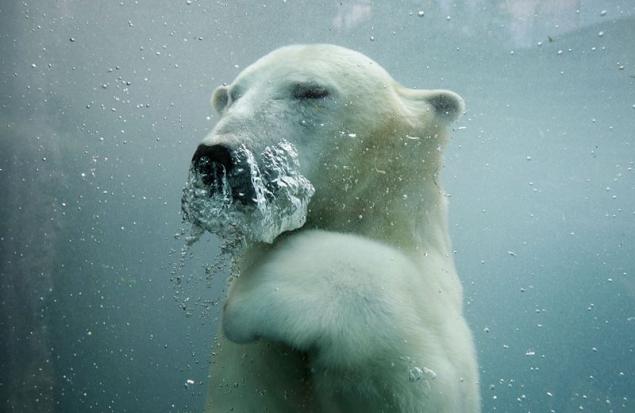 27. A polar bear swims in zoo Saint-Felicien, Quebec, October 31, 2011. According to Environment Canada Canada is home to 15,000 of the 20,000 people living on Earth polar bears. In addition to Canada, polar bears live in Norway, Russia and the United States (Alaska). (REUTERS / Mathieu Belanger)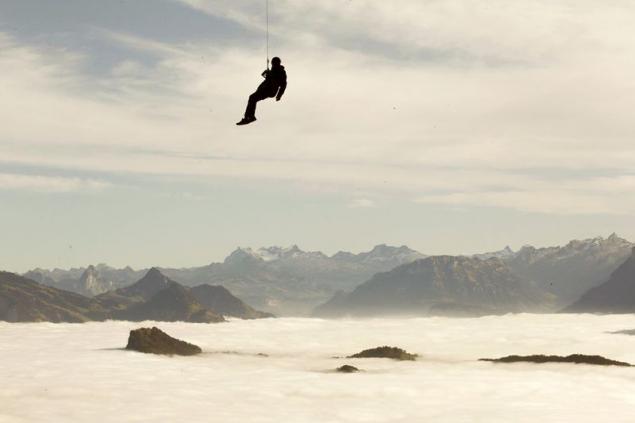 28. The annual exercises of rescuers on the cable car leading to Mount Pilatus (2128 m) near Lucerne, Switzerland, Nov. 9, 2011. (REUTERS / Arnd Wiegmann)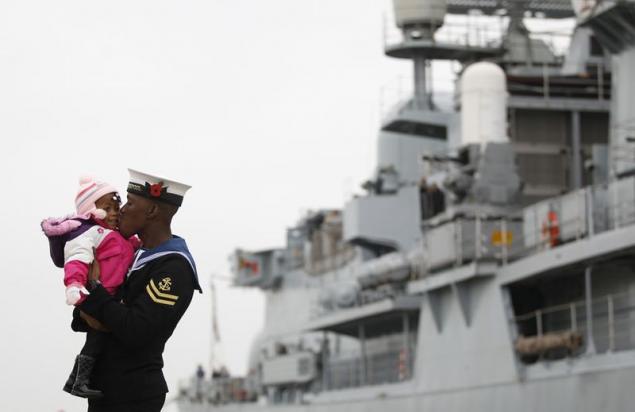 29. Heyden Alexander the ship "Liverpool" with his daughter after returning Teyonoy ship in Portsmouth, United Kingdom, November 7, 2011. Warship returned to base after 7 months of combat duty off the coast of Libya as part of NATO forces. (REUTERS / Eddie Keogh)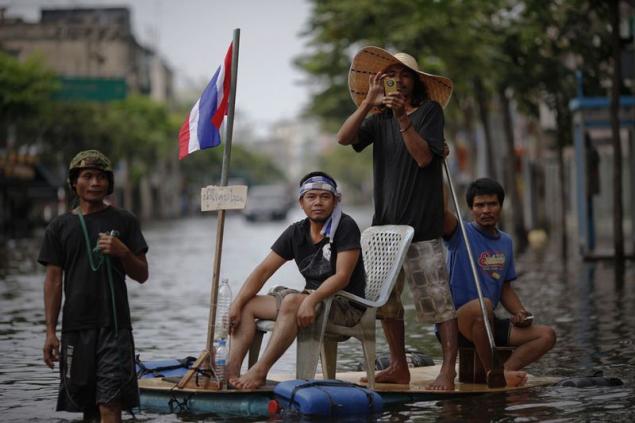 30. Men on a makeshift raft in a flooded area in Bangkok, November 11, 2011. (REUTERS / Damir Sagolj)
Source: bigpicture.ru