New works of social campaigns appear regularly, creative people and organizations trying to solve an impossible task - to scare healthy human illness and suffering. As well as appeal to the conscience and understanding.
Advertising against the cruelty of the authorities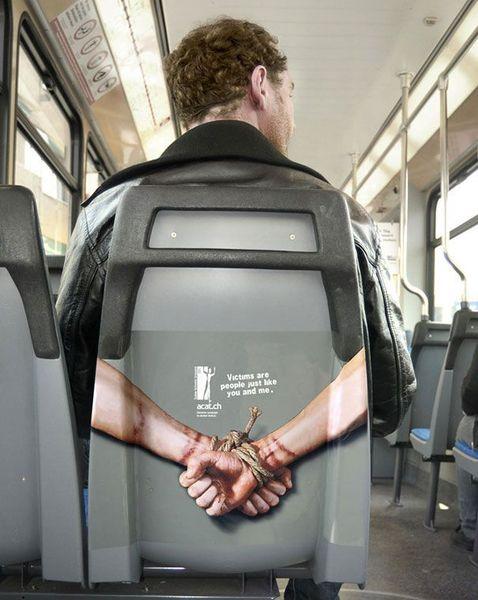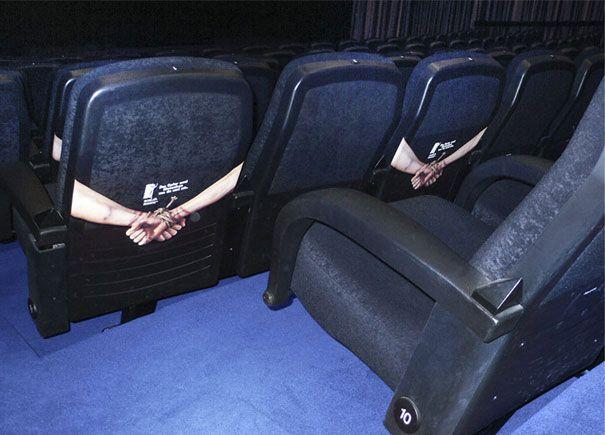 State Police Colorado: crumpled billboard
Patrol of the US state of Colorado has placed the bulk billboard simulating the effects of a car accident.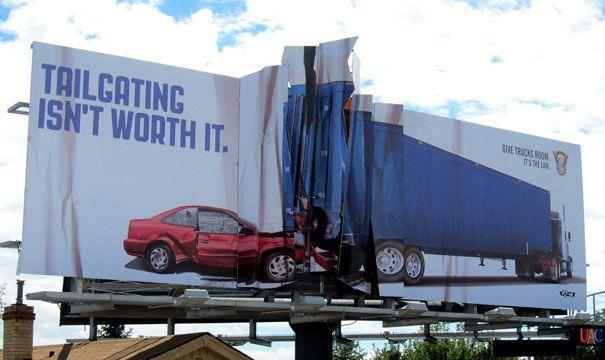 Smoking causes an unexpected end
Advertising in the middle of the book. Caption: "If you smoke, statistically your story is over 15% ahead of schedule».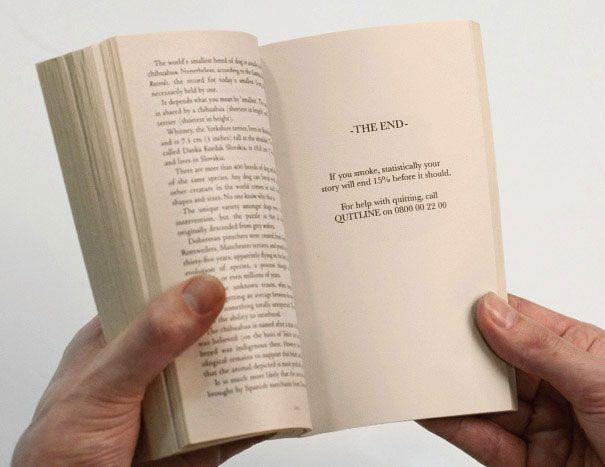 Your speed = number of days in the hospital
Interactive Billboard in the United States, showing the effects of exceeding a speed of 25 miles / hour.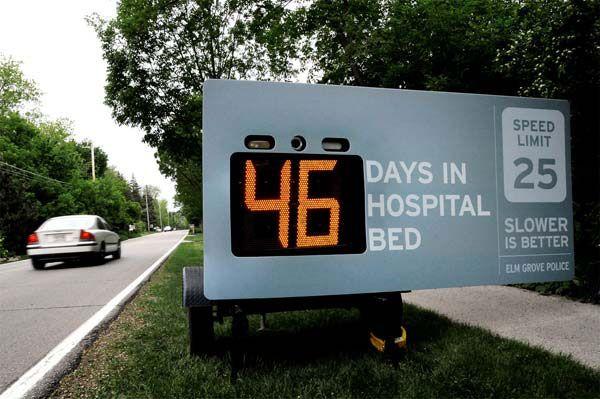 Do you like snow? Try to sleep on it
Advertising in the United Kingdom to help the homeless.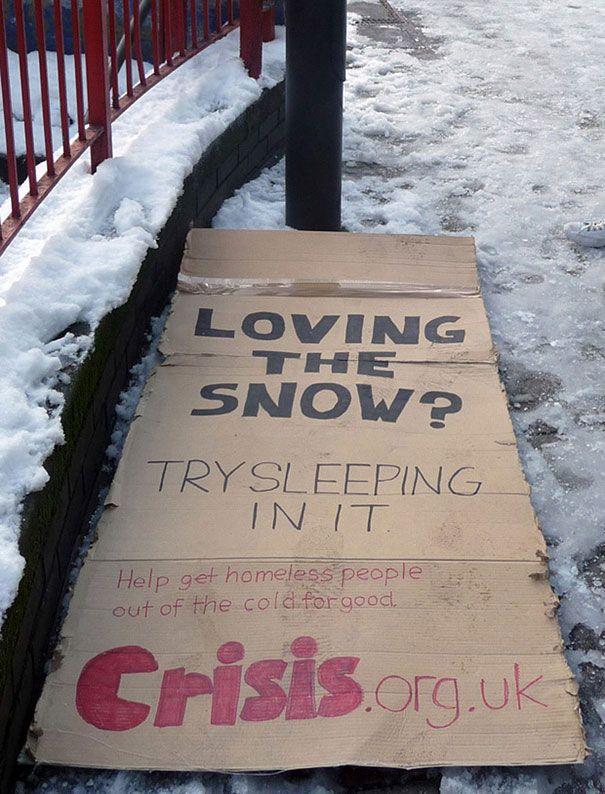 Help feed the homeless