Author: Hi! My name is Olesya, I am 28 years old. I live in Bali. Today, November 28 is quite normal on Monday, except for the fact that I decided to start an unloading week and today is the first day. My body and emotions need fast, I will eat only apples and smile whatever happens :) At the beginning of this year, I went on a raw food diet (before being a vegetarian), I felt fine, so I'm rather well yourself has never felt she lost 6 kg, fluttered from the ease, feel creative impulse, then in stupidity, or rather because of changes in his personal life, again began to eat cooked food, again making sure that my desire for chocolate, coffee, biscuits and spaghetti - just jamming problems habit, which for many years. In recent months, I again tried everything possible, from the chicken (for more in my hand is not raised, thank God) and fish to all kinds of desserts, including the stunning Austrian strudel. Perhaps no restaurants in Bali, in which I was not. And I was probably the fact that once again admit - I personally do not need it: weight, extra weight, emotional and food addiction.
But this post is not about food, but about my daily life, which began on Monday morning with a visit to the holy sources.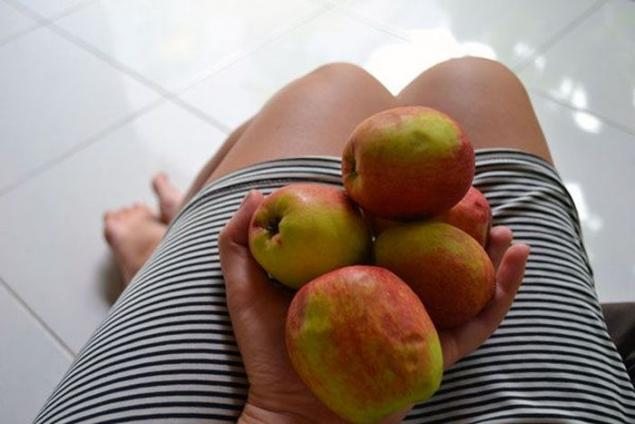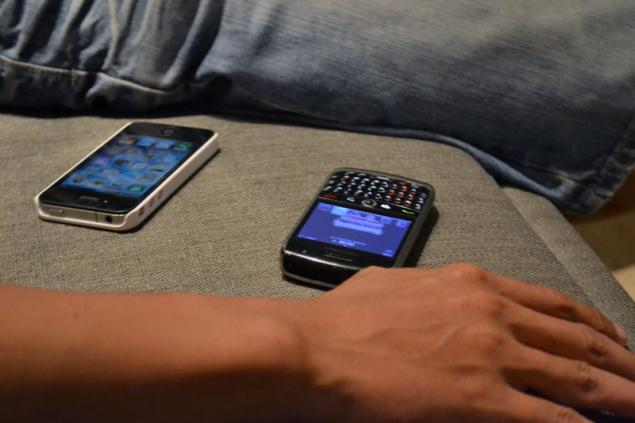 Even before I decided to unload so "by the rules" :) and decided to go to the holy springs at Ubud, about which I've heard a lot in recent years to perform the ritual of purification with water. Wash away all negativity and excitement, so to speak, the Balinese conduct such sessions regularly. Up at 4 am to go there at dawn.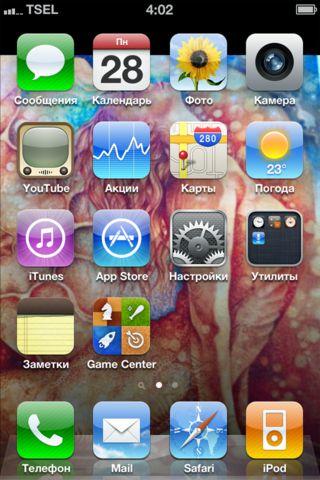 Glass of water. Required to start the day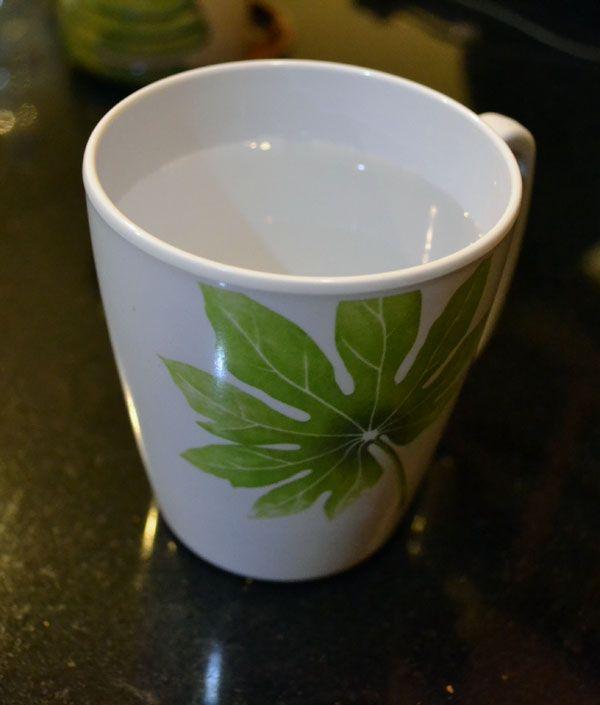 Sleep still want to, but the discharge should help. I'm ready to do it.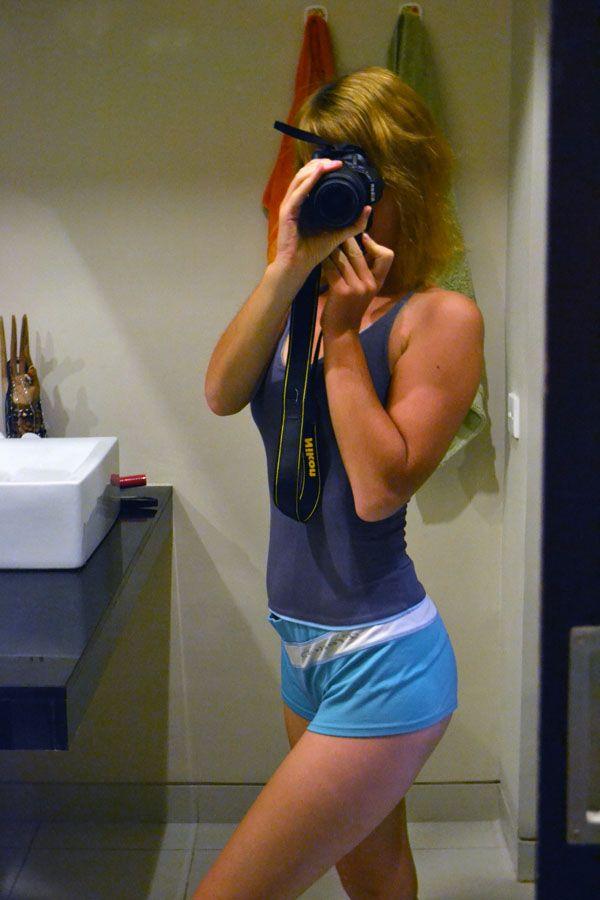 Every morning I do a set of exercises, "Eye of the Renaissance", usually on the beach, but today at the veranda. This energy gymnastics, I really like.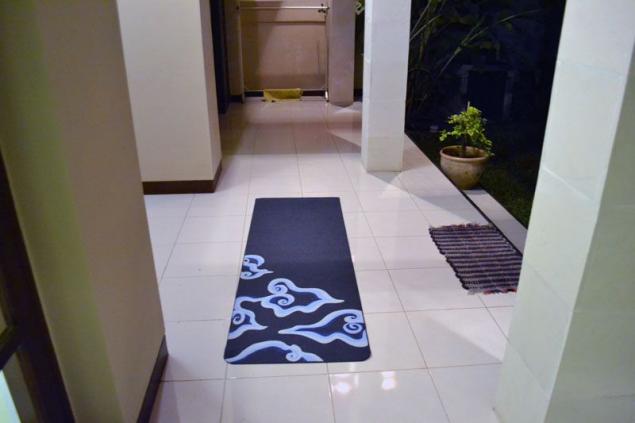 Very quickly wash.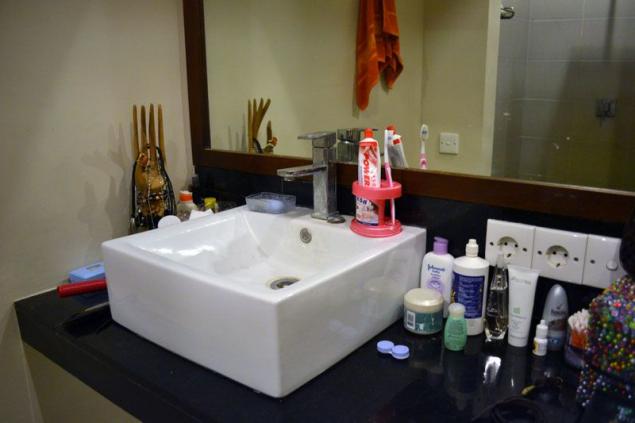 Shower. It is time to leave, and I'm still reeling, but the dream has already washed away.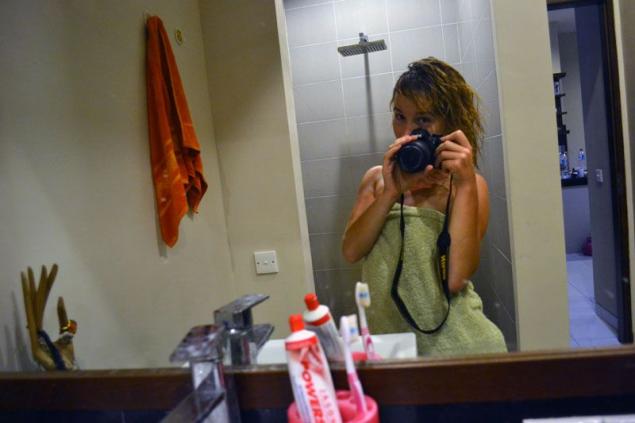 Let the street 5 in the morning, but I'm still a little bit you can.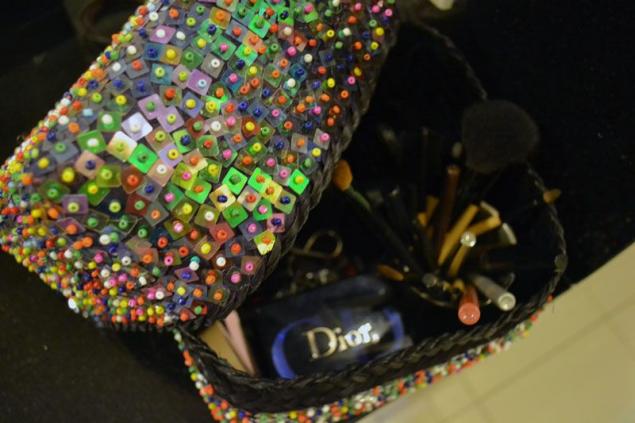 Collect things. Sarong, to bathe in the springs and a set of spare clothes to change after.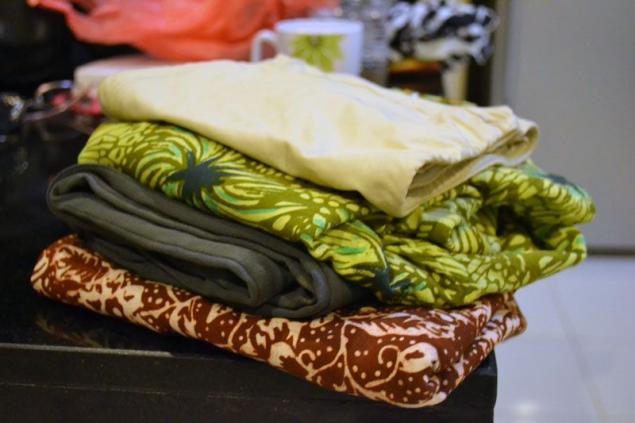 So, where to go? Navigator obviously flatters me to the account 55 minutes estimated time - to go at least 1, 5 hours.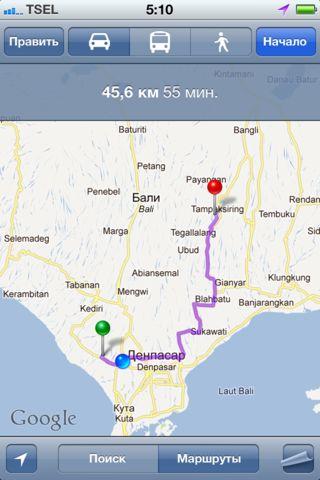 Wee Bali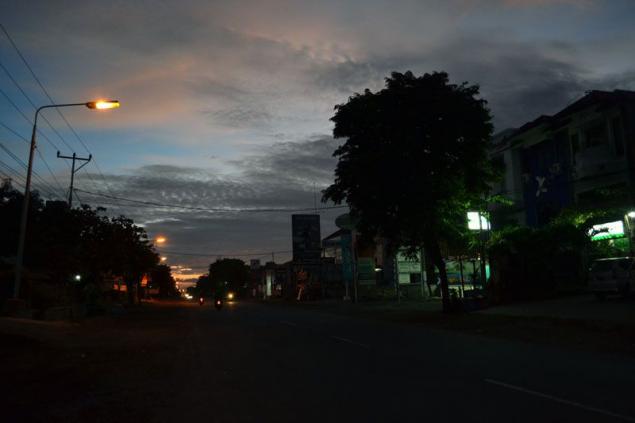 Rare car at this hour, at 8 am there will be overcrowded - cork.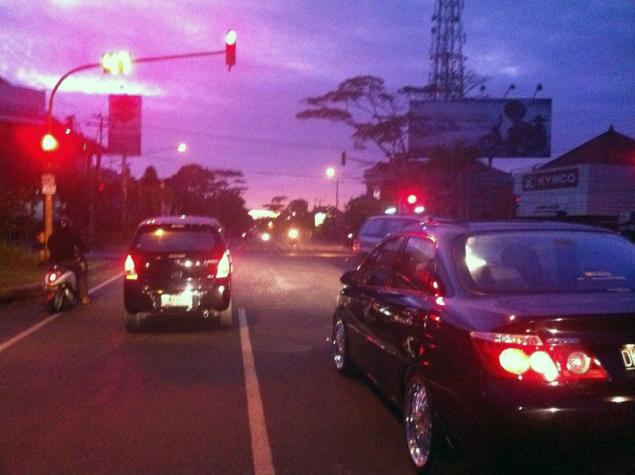 The road has 40 minutes, it was quite light.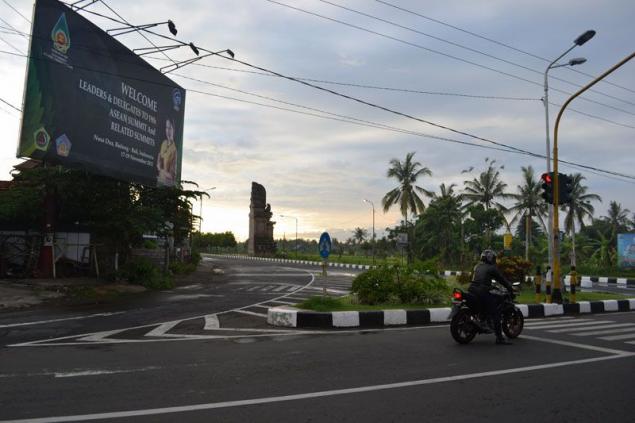 Oh, damn, well nifiga yourself !!! Right in the middle of my band. Unfolds. Specially for you to shoot.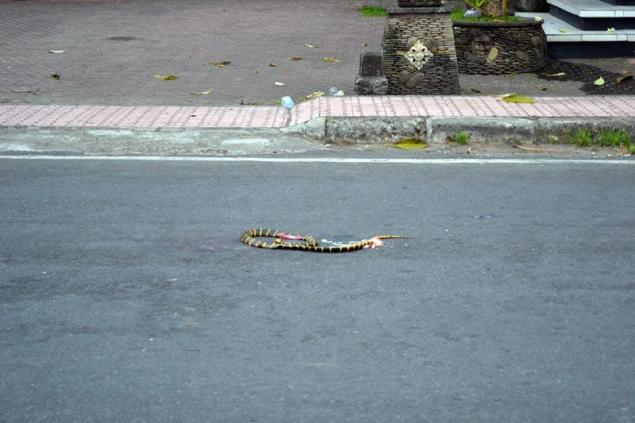 Highly dispersed and relax here is fraught with even the morning on empty roads. On the bike inevitably poskolzneshsya on such "body".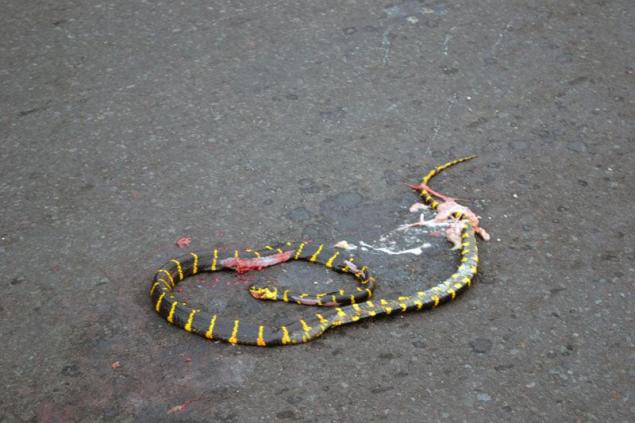 Meals have probably an hour.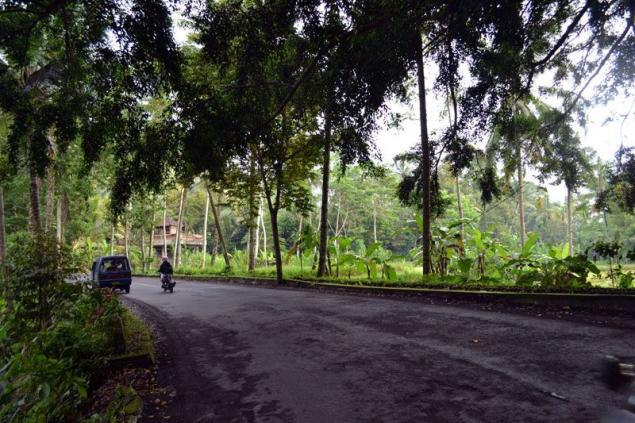 And my gasoline-and ends, we turn to the gas station.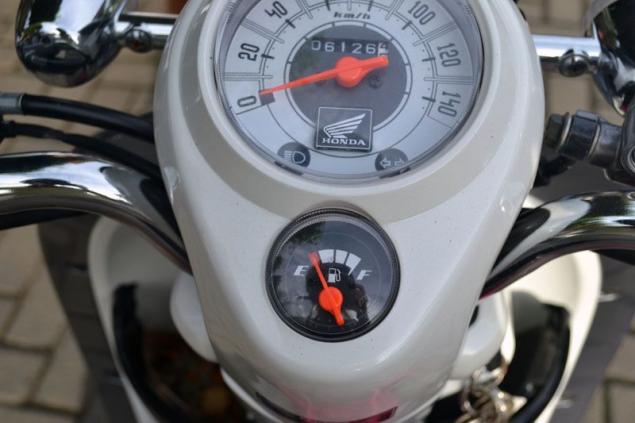 Queue, all you need to refuel in the morning.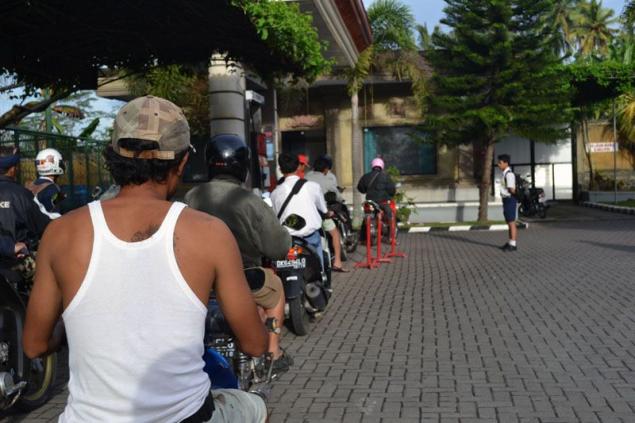 Has filled a full tank, about 2, 5 liters, paid 11,000 rupees exchange rate $ 1 = 9,000 rupees, count.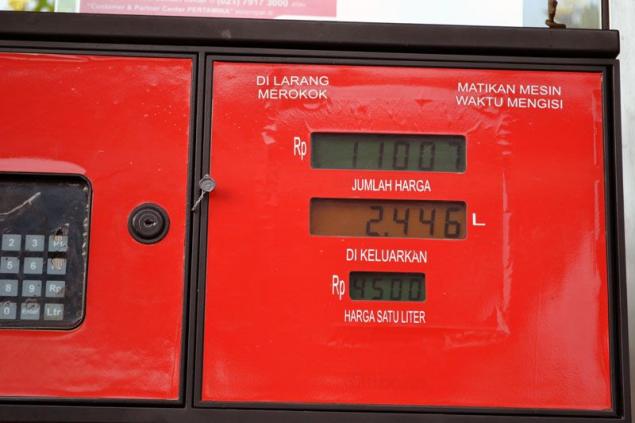 Finally, on the spot, the sun had risen, the birds are singing, people do not have - had time.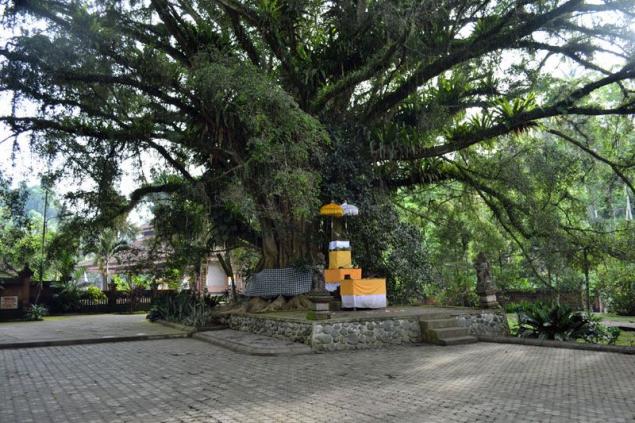 I'm on these sources for the first time, despite the fact that in Bali for almost 2 years and traveled to many places. Just last two weeks constantly hear about the different sources of these holy places, I thought it means "sign" and decided to go. Login 5000 rupees.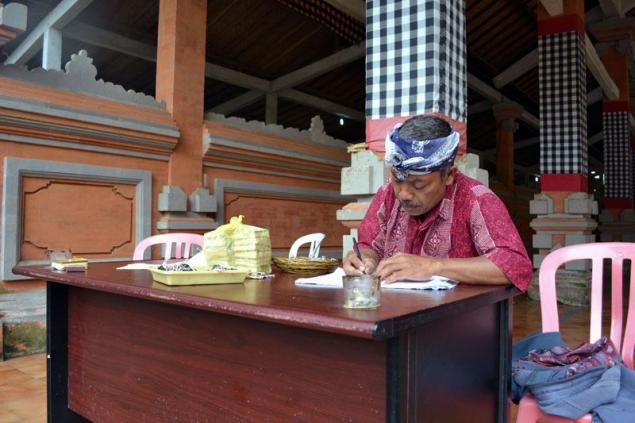 I found some dirty mirror in the locker room, taking pictures. Especially for you.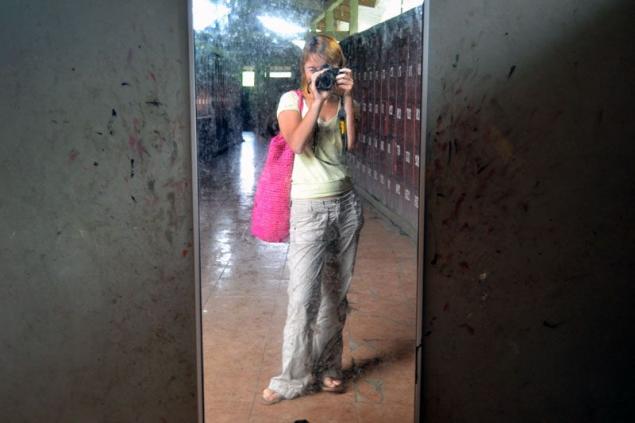 And that I had changed. Swim necessary for local traditions in shirt and sarong.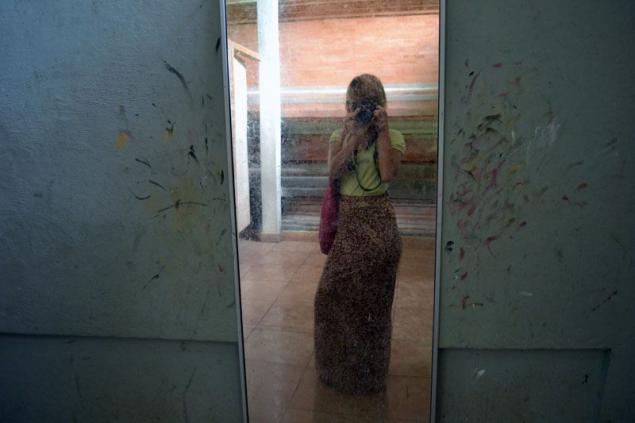 Then I hear the cry of "Alice. Alicia, "usually I present here, as the name" Olesya "one does not utter properly.
 - Alicia, do you recognize me? - She breaks into a smile of a young Balinese boy. I have no idea who it is. Wise intuition council said: "Of course, hello !!" and navigate the course, but the honest part of me decided that cheating in a holy place, on the shore of the church - not good.
 - Sorry, I do not recognize, remember, where we met?
 - Well voooot as well - big upset eyes look at me voproschayusche - I knew you at once. I - Richard.
Oh, God, well, name. It's not Balinese. Typically, there are four main name Wayan - for the first child, Made - for the second, Nyman - for the third and Ketut - for the fourth, but sometimes come across and progressive parents want their child to something different. Then he becomes Richard Wayan and all called Richard.
 - I work in a certain hotel, you also worked there before!
Richard I embrace and say exactly, of course I knew him. Although I can not remember all the 550 people from the last group. Richard - cute, already introduced me to his entire family: mother, father and younger brother. Mother instructs me how to pass the purification ritual, the pope never ceases to smile, Richard says he always thought I was very cantic (beautiful).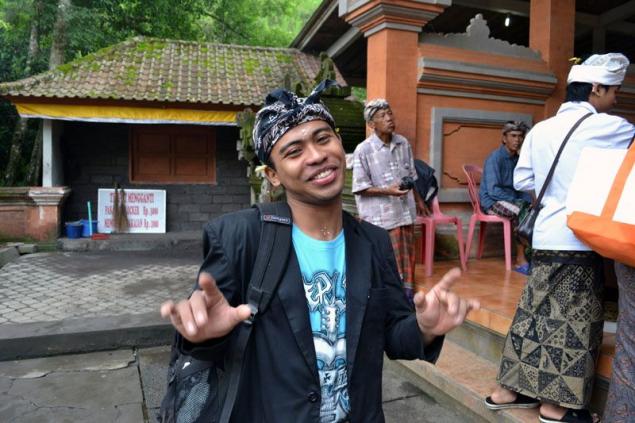 Mom handed me Richard offerings, a basket of good spirits (to put up), one - for evil (put on the ground).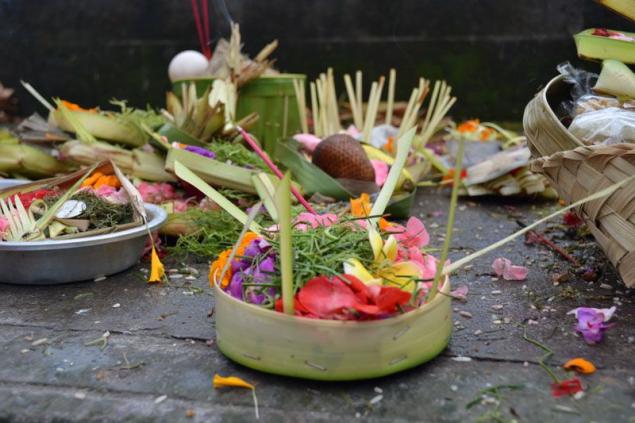 I went to pray before the swim. They left him for another job. I, incidentally, is also the case are waiting. At 13.00 I go to visit a Russian girl who lives and works in a hotel, to shoot reportage for his column in the LJ "House of Bali" - about how our people live on the island, I do not want to be late.
In many traditions have rituals associated with the purification of water, I always instinctively ran to natural sources, for each waterfall tried to climb to the head. The idea is to stand under the tap with the top, thinking that the good. So it is necessary to repeat from jet to jet, I still smile turns. In fact, I was very cold, the sun was up, but somehow it did not start to heat. Teeth chattering.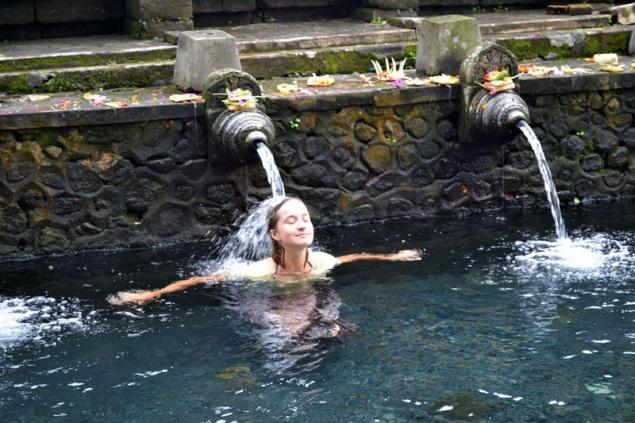 It is said that the water can change the structure under the influence of ideas and exactly it clears away not only our physical body. Sources Tirta Empul is considered significant Balinese shrine and hundreds of people who pray and believe, give this place a unique power.
I am floating ... With not one fish.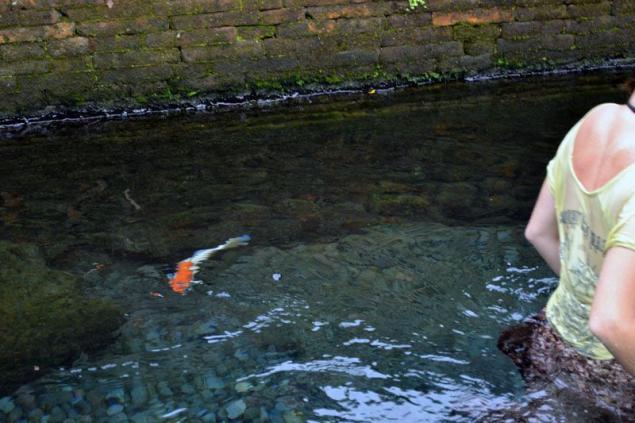 The ritual was over, I had changed again, this time borrowed sarong. After bathing, it should go to the temple and back again only in traditional clothes, preferably dry.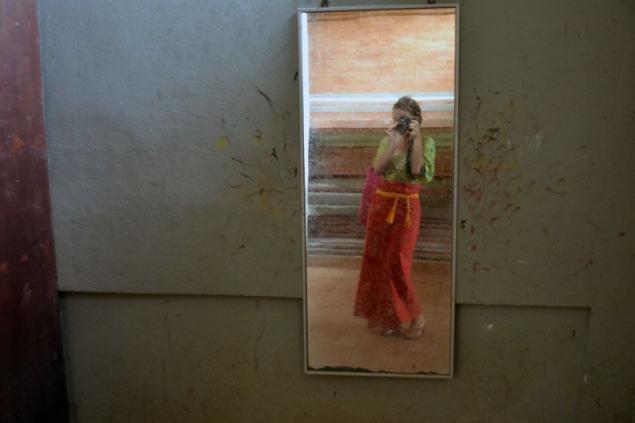 I go to the temple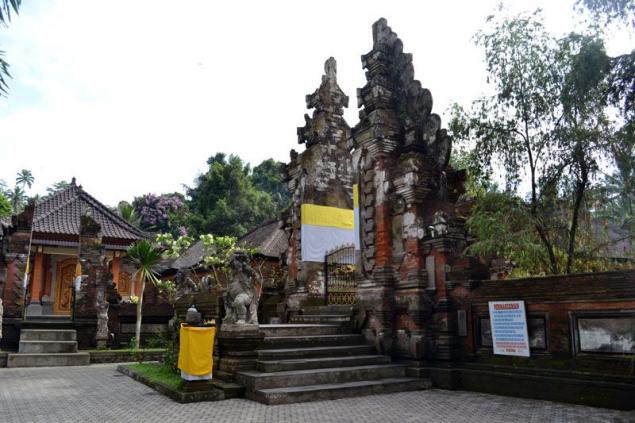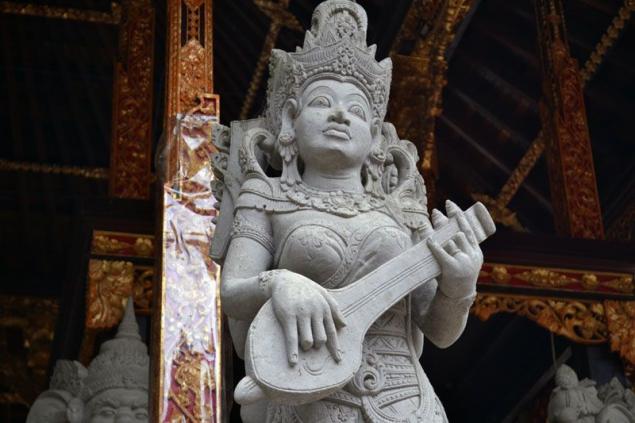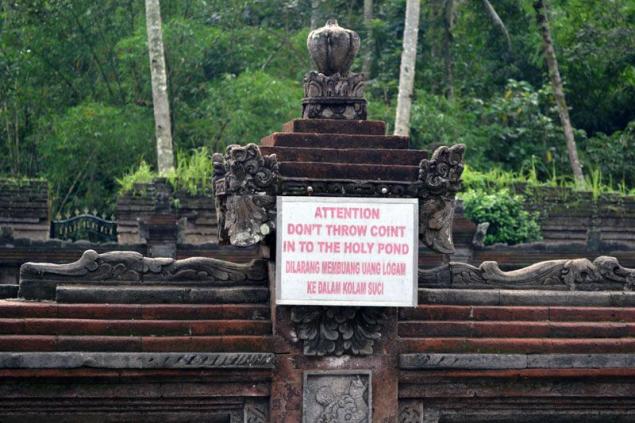 The priest conducts the ceremony. I also sit. You know what I like about the Balinese? None of them offers to pray to their gods, they always say - think of his God or that is closer to you, the main thing to think positive and say, "Thank you."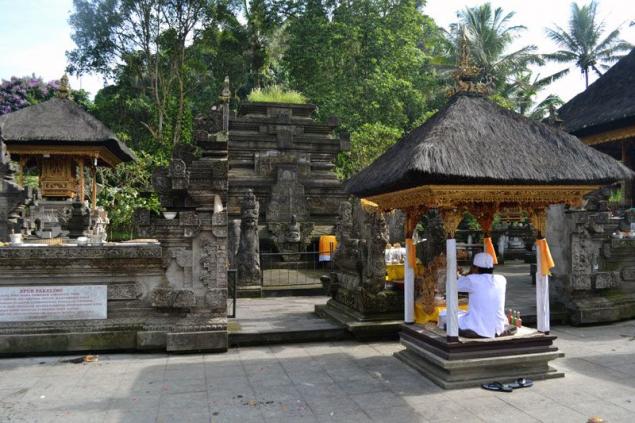 Probably soon begin a big ceremony, people come.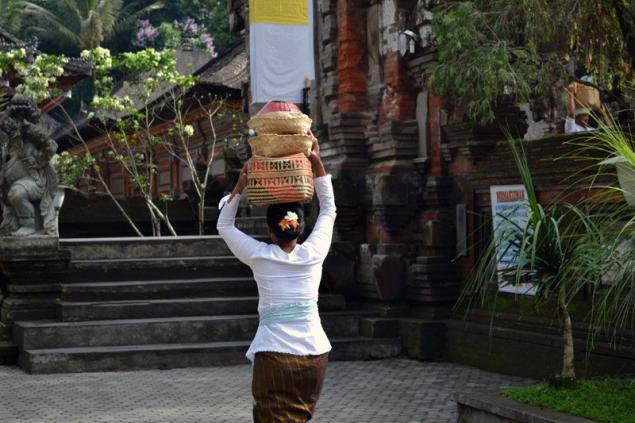 On the head they carry offerings to the gods.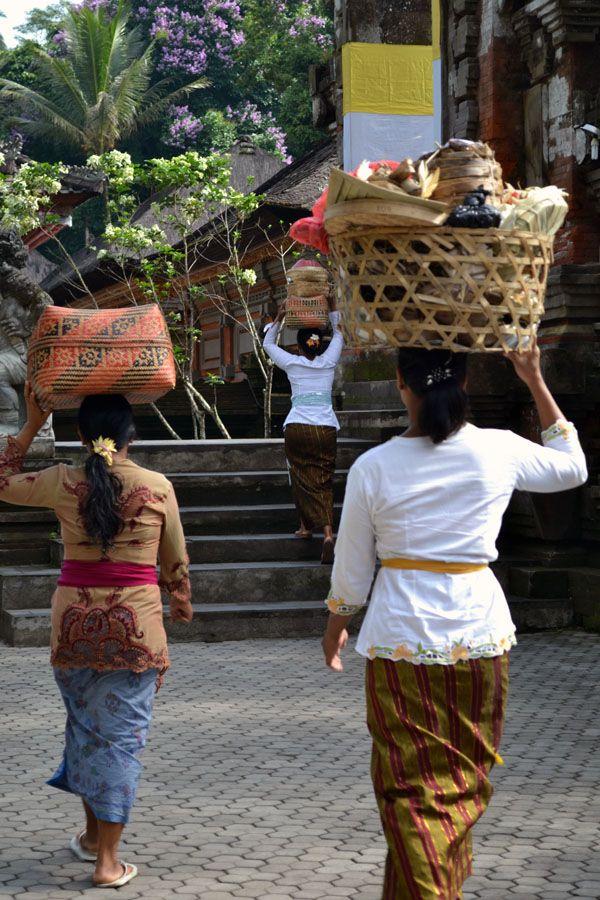 I'm going to go, but the people at the source of profit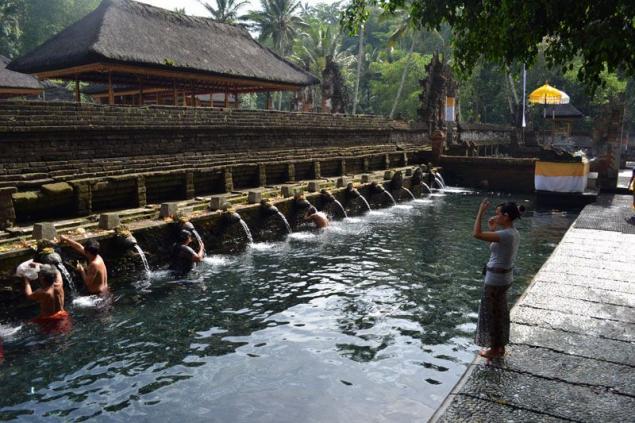 I rent a sarong. It's time to go back. Some one and a half hours and I'm home.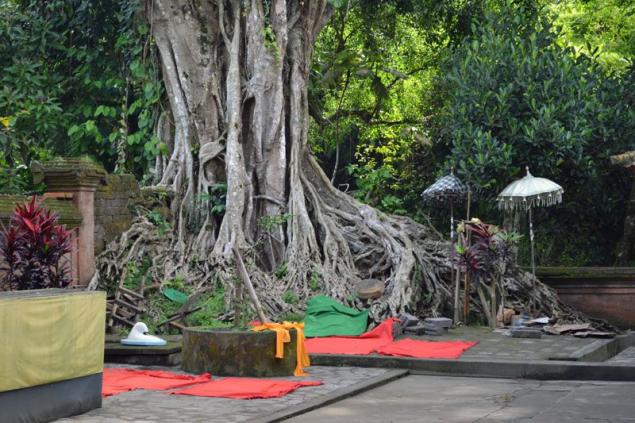 On the road I get in the raid. A common theme in Bali, when on the road there are a lot of police and stopped everything motorcycles, cars passed.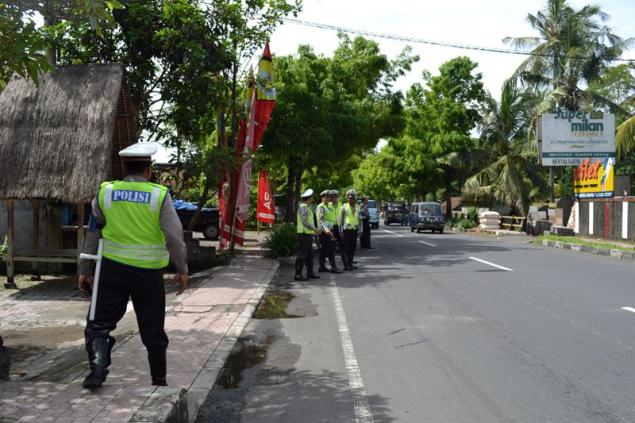 Showing a rule, with the okay, I'm a legal driver, police incredulous twists in the hands, but can not do anything.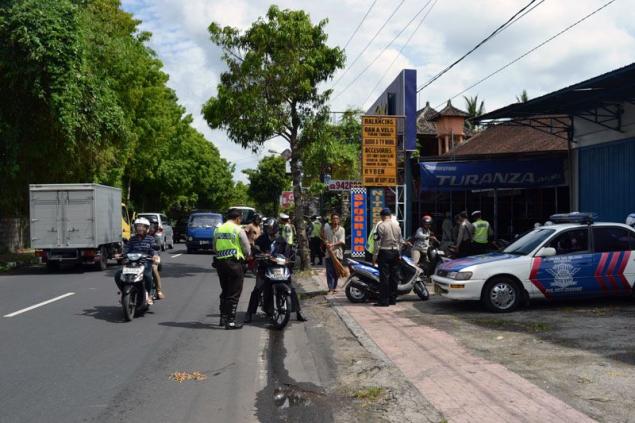 They've learned that the foreigners do not have the rights of those they are paid a bribe of 50,000 rupees, sometimes asking for more, but you can bargain, but it's a bribe, but everything is easy - just pay it. I have the same formal rights, did not take with me. And then he remembers the registration for the bike, and I remember that she was in another bag.
 - Registration?
 - Of course!
 - Show
 - In another bag, I did not bring ...
Hitch, by your eyes I got, I do not want to pay.
 - In the morning I went to the sources Titra Empul, to the ceremony, in a hurry, in another bag left, everything is there ...
 - Ok, thank
Release. In general, the ceremony in Bali is loved and revered. Go further
Udubskie roadsides are full of handicrafts and souvenirs. To such a toy?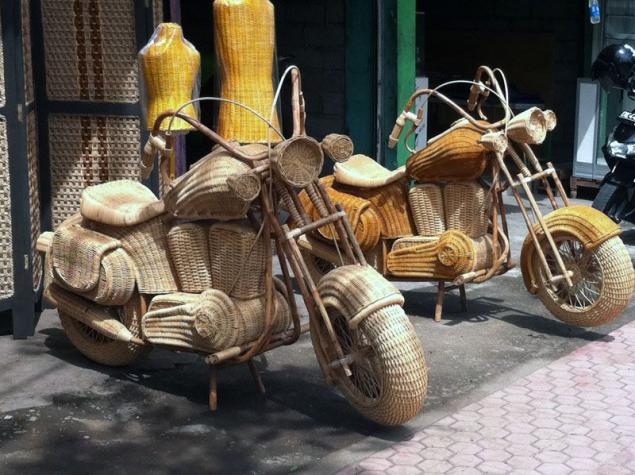 Drove up to the house, who is here at my gate?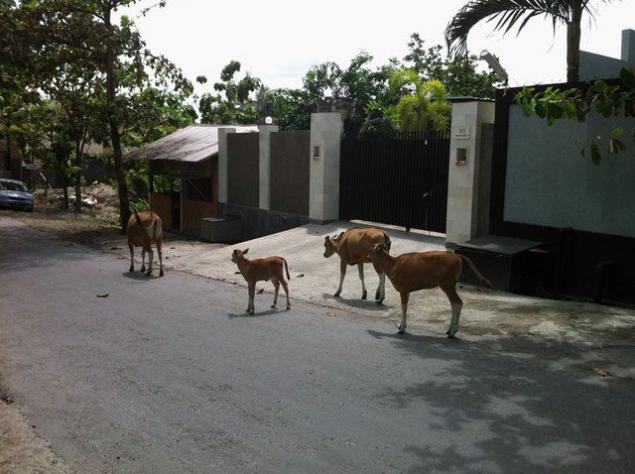 Home Sweet Home.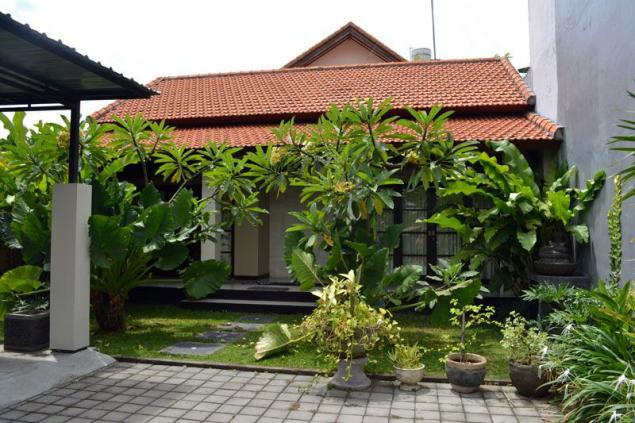 Each house has its own Balinese temple, I have too. - Spirits, hello!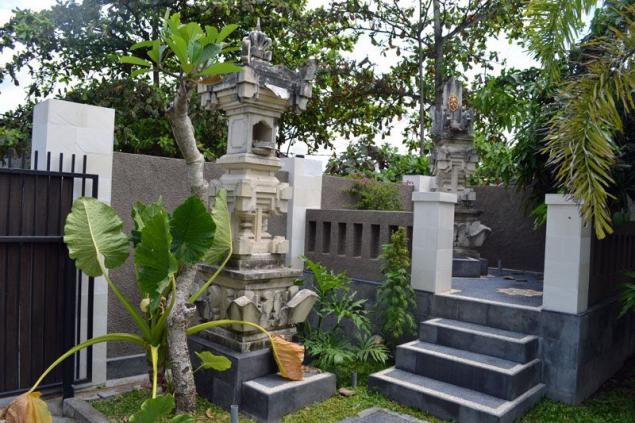 Light over a couple of minutes, we must urgently replenish the balance, the benefit of this close to home. But the employee was at the dinner, we had to turn off all of the outlet, and take a shower in the dark, because the presence of water in the house depends on electricity. When I finally replenish the balance.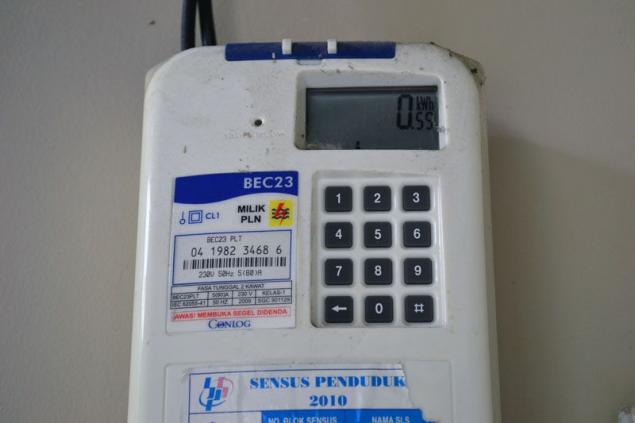 I check email, social. network.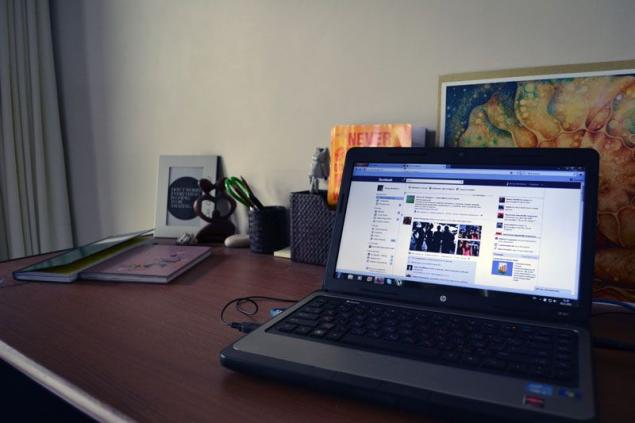 And time?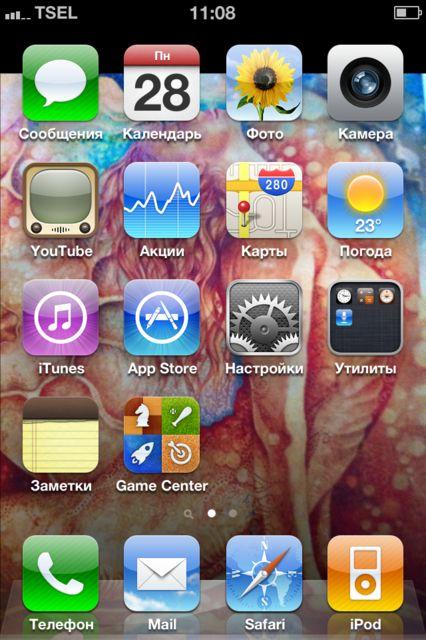 It's time to eat. The first meal.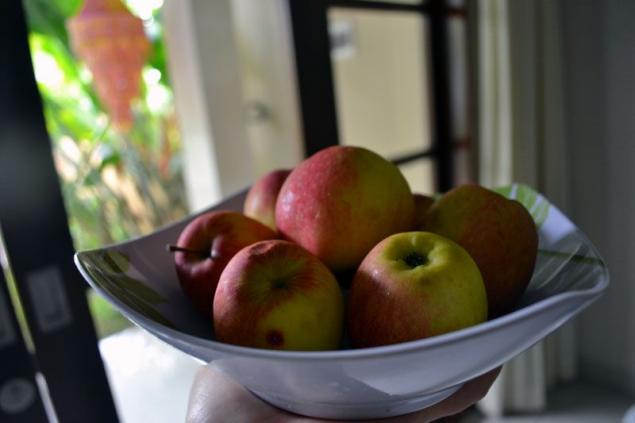 Parallel call to confirm your appointment at 13.00, but it overturned. I'd like to get upset because I do not like the sudden change in plans, the more it was possible to say in advance. But, I remember that fasting day I have even emotional - no negatives. Ok, I will rejoice.
I decided to sleep just had time to put the alarm clock one hour.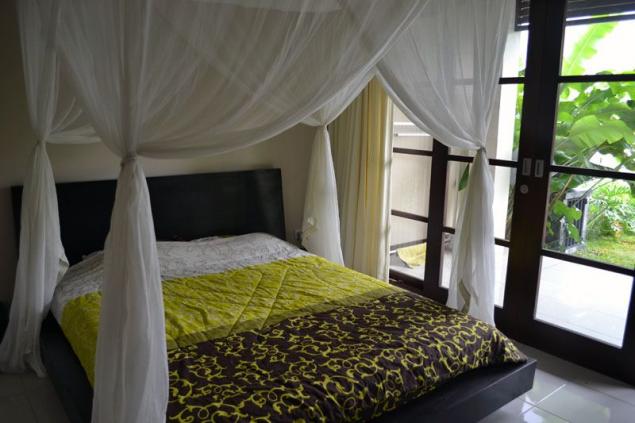 I wake up at 2, the alarm is not heard, and the window rainy season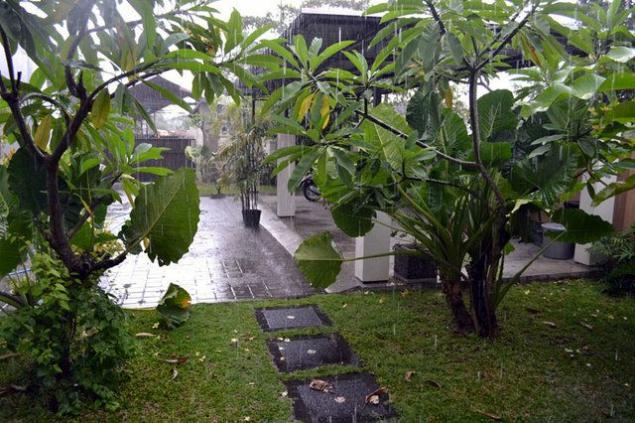 It's time to get down to business. The clock?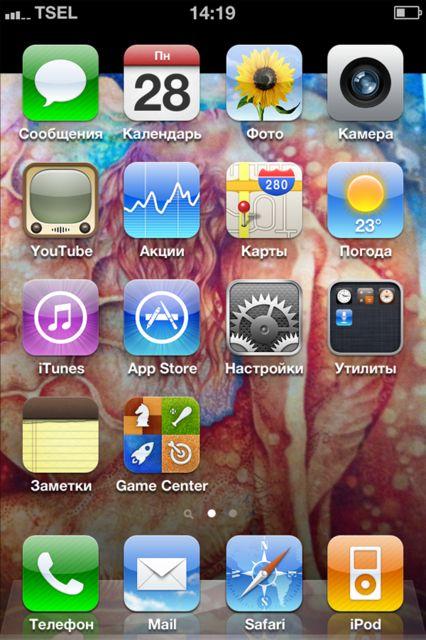 To work well, create a mood. Aromatic oil.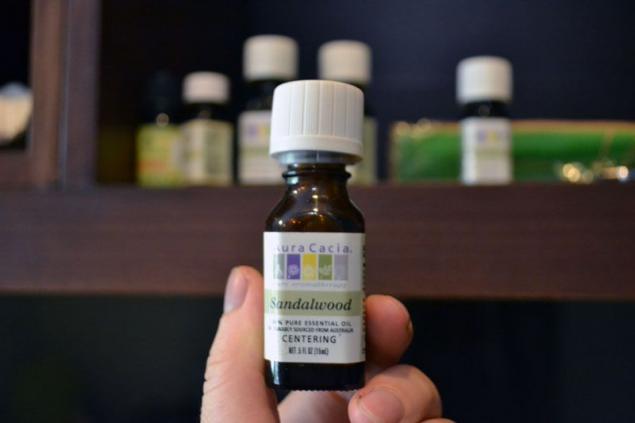 I am immersed in the work. I append copyright webinar program to find work abroad is working on for several months. Sending LJ. In addition to its projects, I work for a few more books, write articles for them. Now I have to make a schedule for the current month, edit the interview about the ashram of Sai Baba, by the way, I was very surprised to learn that this teacher left us, and promised the same in 2022, and to respond to the letter titled "offer of cooperation" to answer for another letter, too, to work, to analyze email and social networks.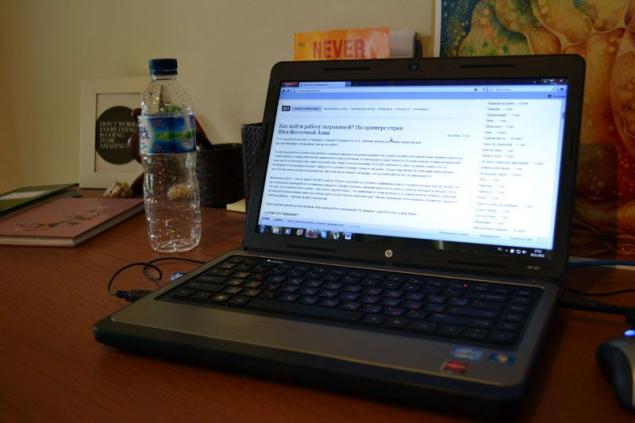 Until the sun went down, it is necessary to blow away the cobwebs. Meals on pedicure. Meals - on this :)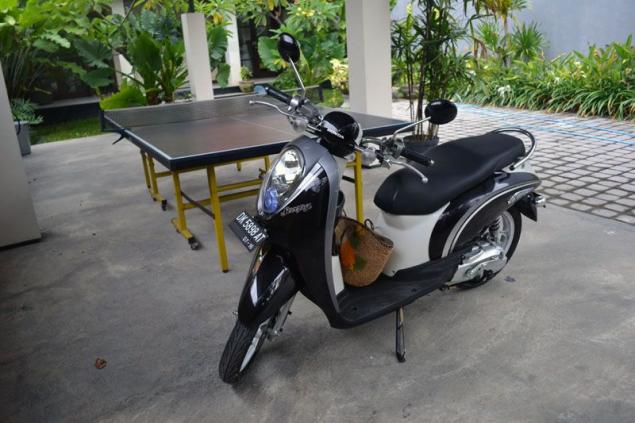 On the way to catch the sunset. So, while somewhere 18.30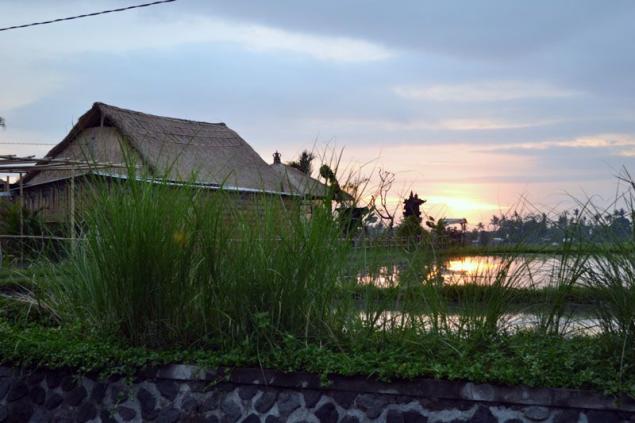 On-site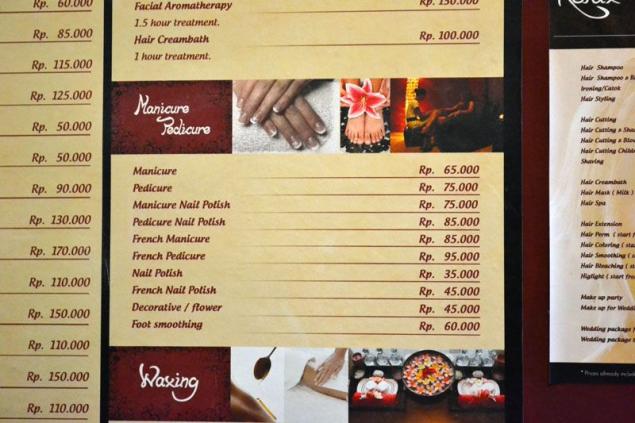 While doing reading. Learn about this author from a man who once personally met with Robbins impressed threw the thing that worked, began more and earned the first million after three years. Suddenly help? * wink *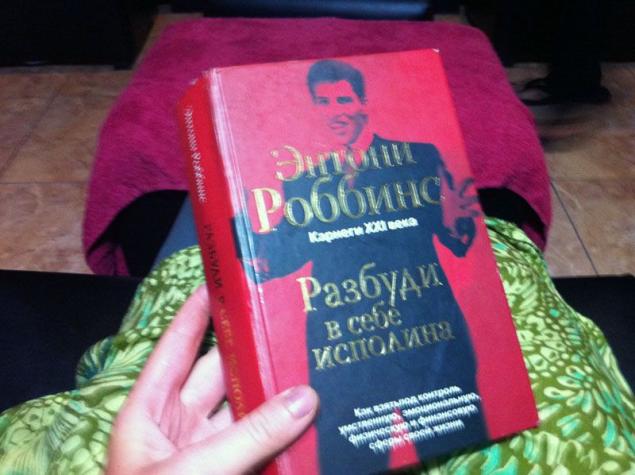 Traditional Balinese history. Requested jacket, in the middle of a pedicure, I was told that the tunic is not for short nails, and earlier could not be said? All right, well, cheaper to come. Smile!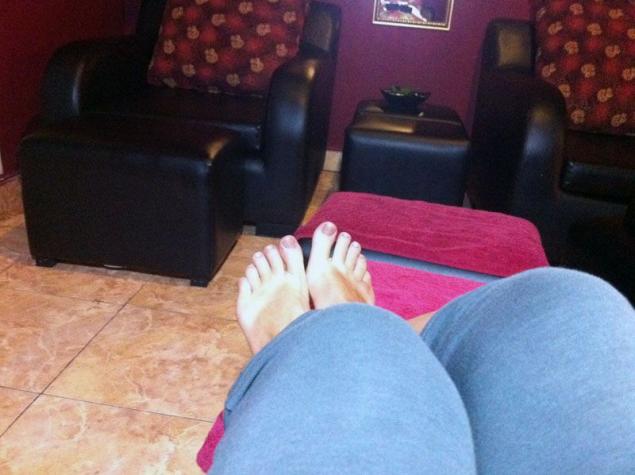 Comes up from the salon tired, his head is cloudy, padded body, although the time is not more than 19.30 ... So true. Hello, detox, apparently. (By the way, those apples that title picture on the knees, were eaten before the start on pedicure at 17.30, reported). I decide to make a gift and drink a glass of apple fresh, cheer up. In the cafe.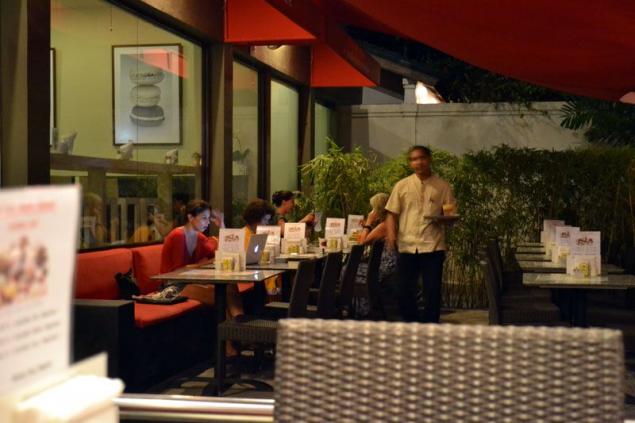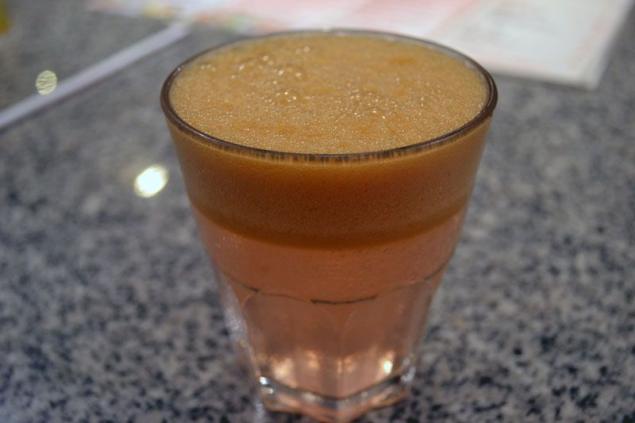 Now going to the gym, I want to measure their performance on the first day of the week and unloading compare then with the seventh day.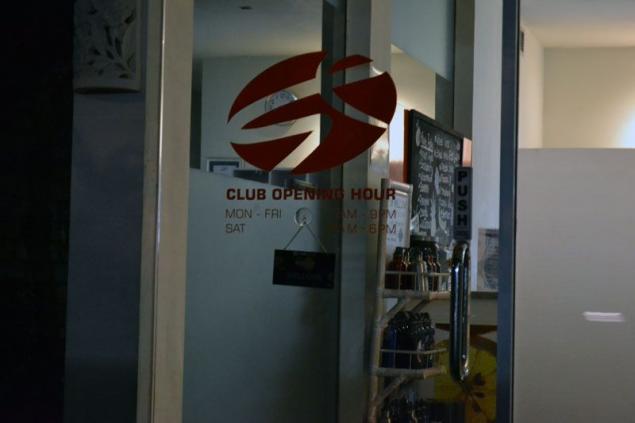 That hall itself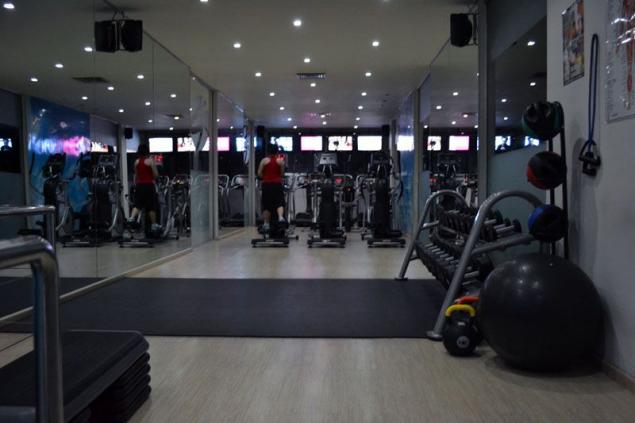 I get up on the balance and falls into a stupor. Can not be! A year ago it was 51, 5. Go back to the little extra padding I do not want! Long live the post!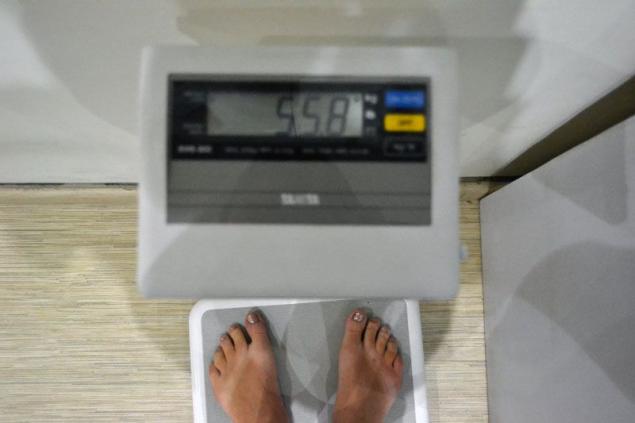 It Hendra, fitness coach, personal consultation time discussing tomorrow. Hendra prepares the device to measure my parameters.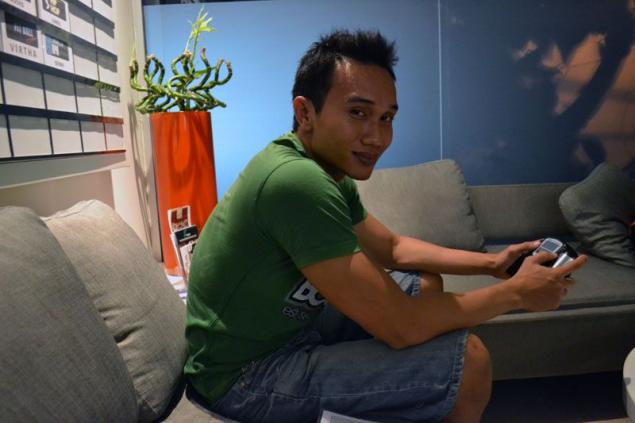 The percentage of fat in my body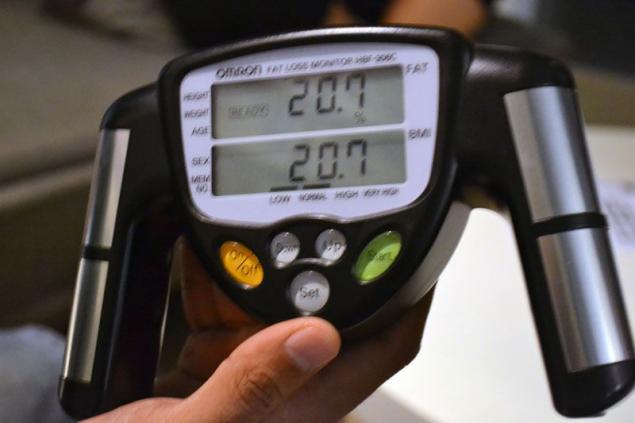 But look at a typical Indonesian painting. Two telephones, both it. They're all "sit" on the BlackBerry, but also want ayfoncheg, let it be a total of two.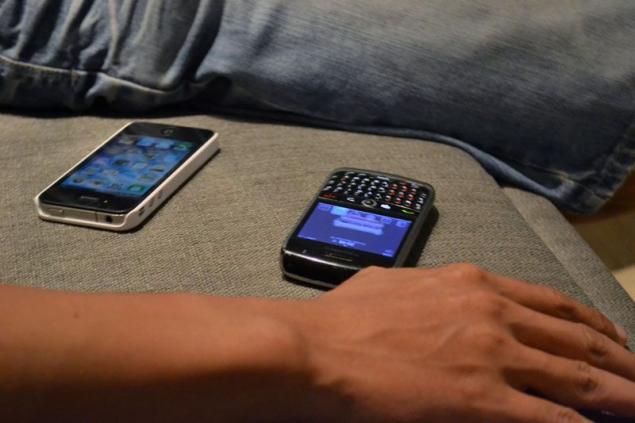 I am smiling. Apple juice back strength.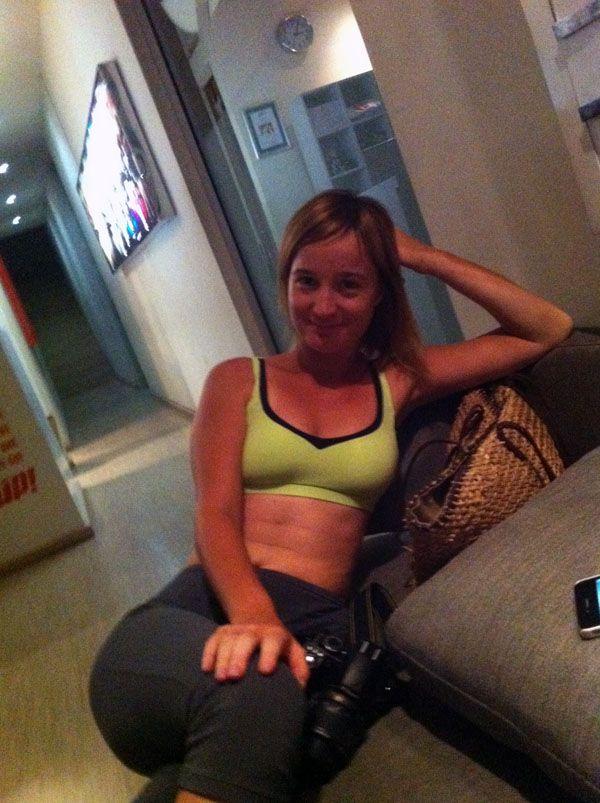 After going home straight hall, shower and sleep: sleep better today, as soon as possible. Thank you spent with me one day. Good night.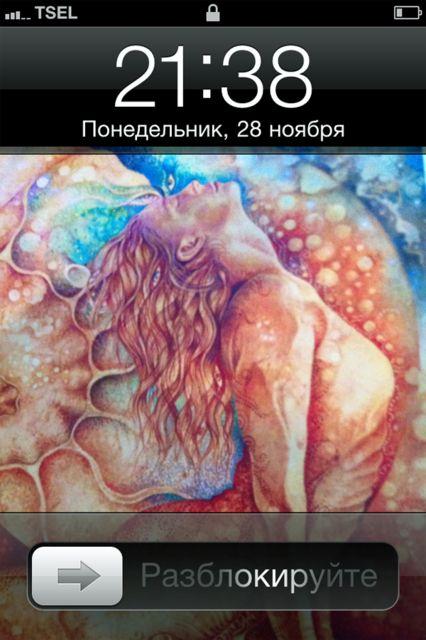 Source: odin-moy-den.livejournal.com