Few literary trash, about 150 photons, zakonchu- mayaknu: -) Come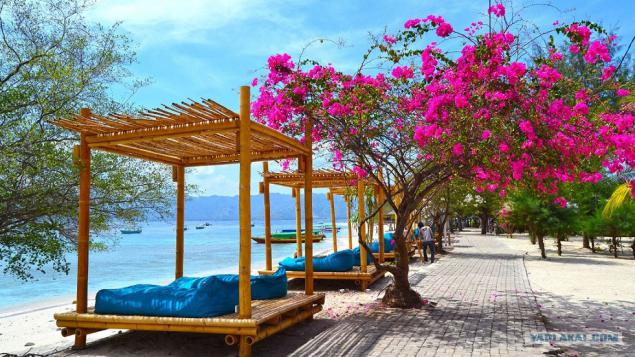 Here we visited in Indonesia ... Vkrattse- flew from Moscow on October 22, from Jakarta towards back- November 16th. Istracheno- 40,000 Russian money in Russia (tickets, insurance, Aeroexpress, a bottle of gin in the Duty Free) and 1,500 international money Indonesia on everything else.
And now in a row ...
Indonesia was the anniversary of the 10th country in which we were. Ideas fly here not initially was- very mixed reviews and the flight is not cheap.
According to tradition, in the autumn considered Tickets in all Asian areas (very much like Asia) from the Philippines to Myanmar. As a result, by chance they were seen tickets to Jakarta by 18,352 vechnoderevyannyh Moscow- Hanoy- Dzhakarta- Moscow Saigon with Vietnam Airlines delicious docks in the Vietnamese cities of 22-23 hours. Most vkusnoe- Freestuff hotel at the time of docking with the shuttle back and forth, and with the included lunch and dinner.
Hotel-standard treshka (has no relation to the murdered Turkish-Egyptian tight three-ruble note, and a four-star "pho rashns Special" Che already there) to the non-standard three-meter bed shiriny- objectively, four sleeping netesno be. The hotel is one mile from the Sword Lake, all is right in walking distance. As a result, We spent a day in Hanoi, spending $ 10, including 2 - Hotel malchishkam- porters. Photograph does not become, as with last year, nothing has changed, someone interesting-some photos from Hanoi have in one of my previous posts.
In the morning we woke up and taken to the airport-at one o'clock we have already landed in Jakarta. Tickets for the Bali raszhilis- we first thought, the site will buy cheaper than Internet for which he was punished. We were not lucky or omitted, or the local mafia Aeroportovskaya stood in our way, but tickets went really almost twice more expensive than ordering in networks- 338 dollars on dvoih- and this convulsive after throwing the three terminals and 40 minutes before departure. In fact, the departure of Indonesian tradition detained nearly a half hour more and gates twice changed. Fortunately, the remnants of gin bought back in Moscow did not let bored while waiting for departure. Finally, we arrived in Bali already dark and the ocean that day and did not popali- poeli- drank and even sleep ulyaglis zabukannom in advance hotel in Kuta (in general, is very rare that something Booking in advance, but expected to arrive late, how it happened and did not want to fuss with the search for housing). The first thing to Bali in the eye brosilos- whether this abundance of gods, or devils. Rather their stone izvayaniy.Oni everywhere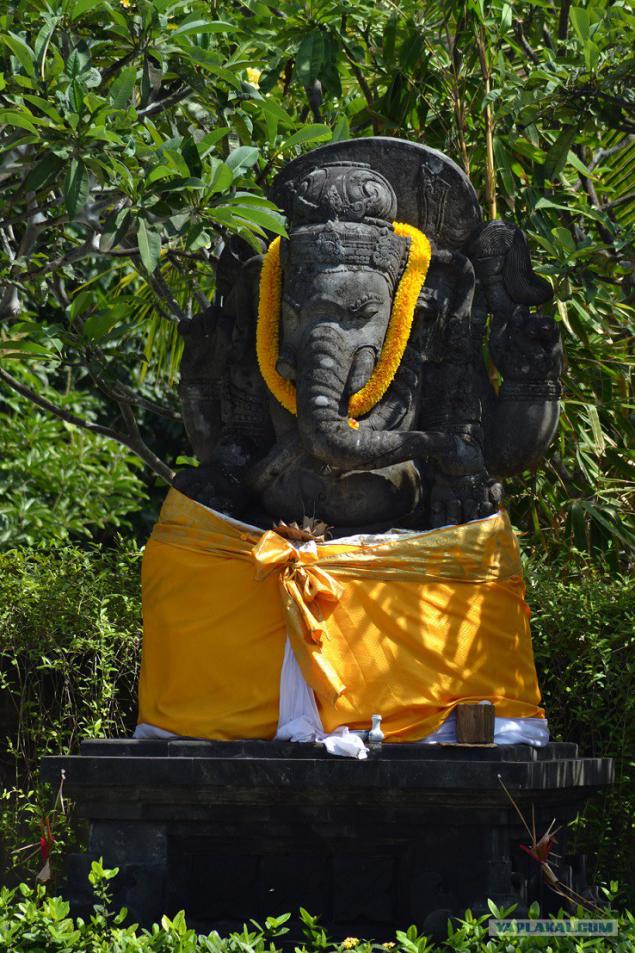 ischo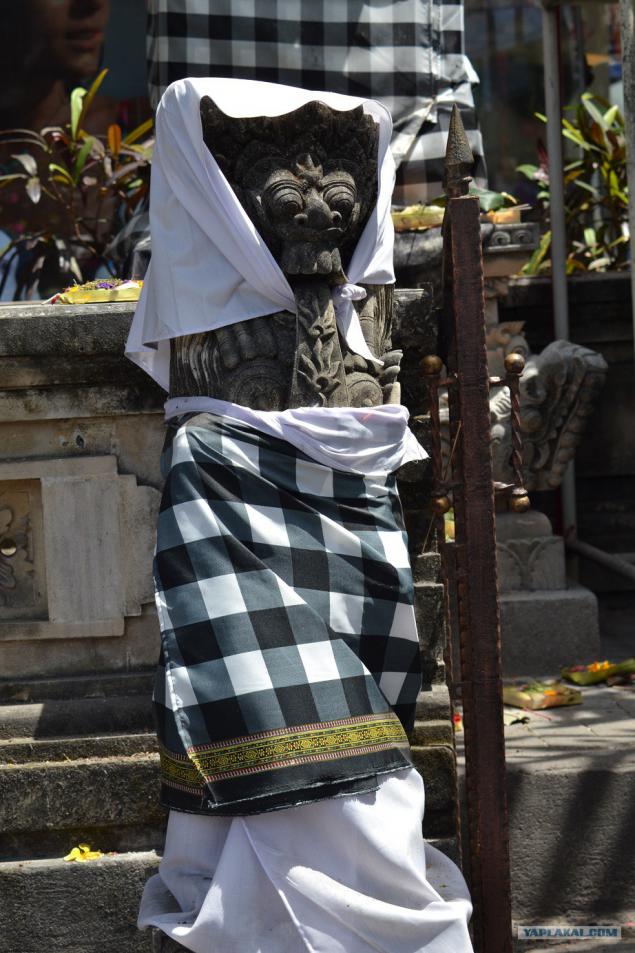 and ischo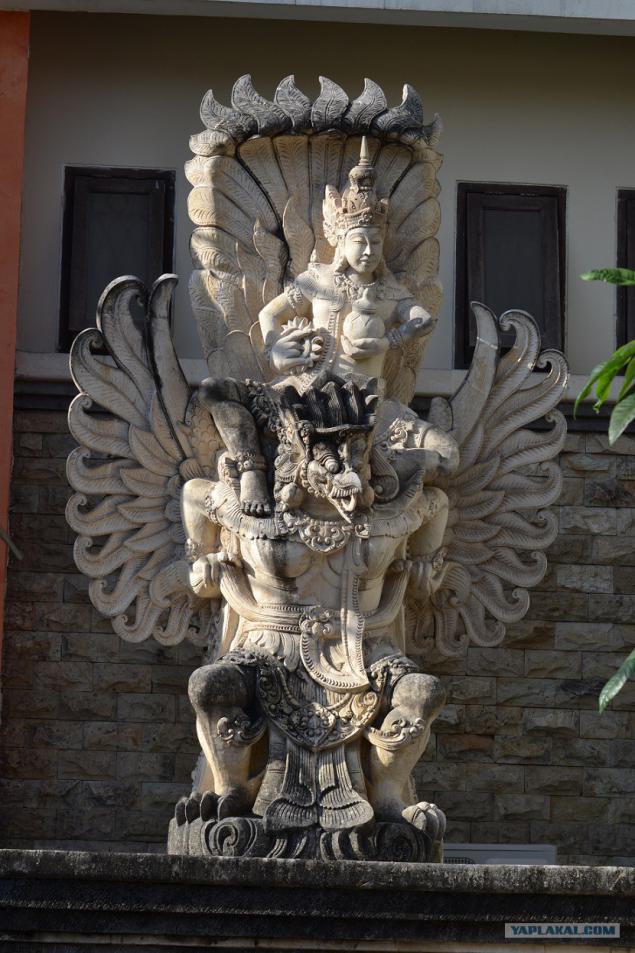 without them can not do even this institution, like a bank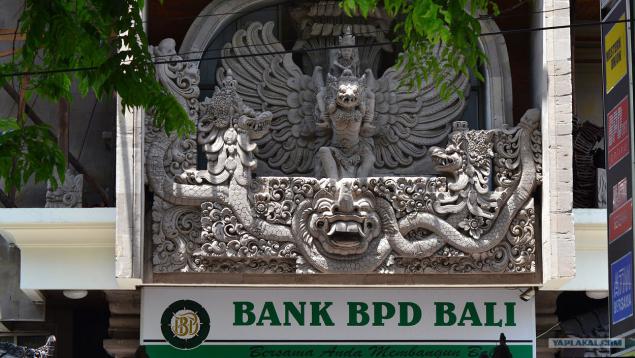 That is to say - the devils public. There personalnye- priotelnyh. Our judging by the length of the fingers are OK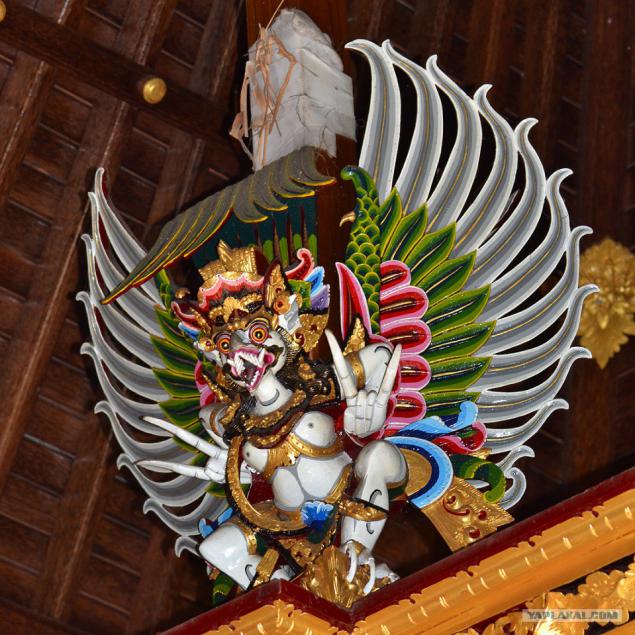 Not all have strashnye- and attractive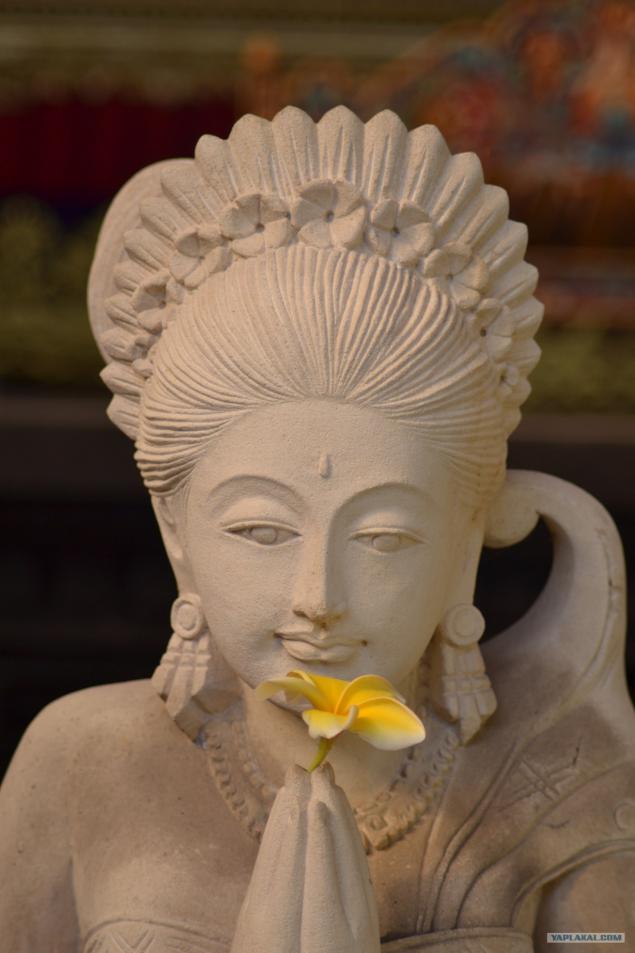 Another Asian fishka- moped refueling
Posted in [mergetime] 1384685500 [/ mergetime]
In Kut lived 6 days is not tired: eat off, slept, soak in the Indian Ocean.
Prices are high, I would not say, except alcohol and frukty- maybe just out of season. Poobedat- pouzhinat- 7 to $ 10 for two without alcohol, a glass of fruit neck (whipped in a blender fruit pulp and ice) - 0, $ 5 beer and 2, $ 5 for 0, 65 liters of arrack $ 8 for 0, 350 1 water and 5 litra- 0, $ 25, etc. In crowded places vacationers prices multiply 2 to 3 times.
We lived a little away from the places of concentration turistov- so quietly and calmly, to "civilization" and the beach about 10 minutes on foot. Though the ocean in Kuta and is considered a surfer because of the waves but then swim interesting-jumping in the waves, catch them- cool:)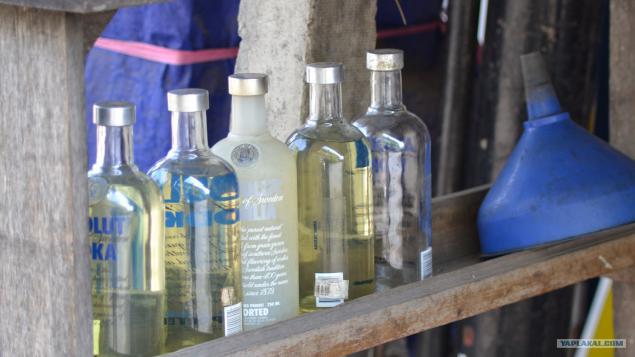 Our street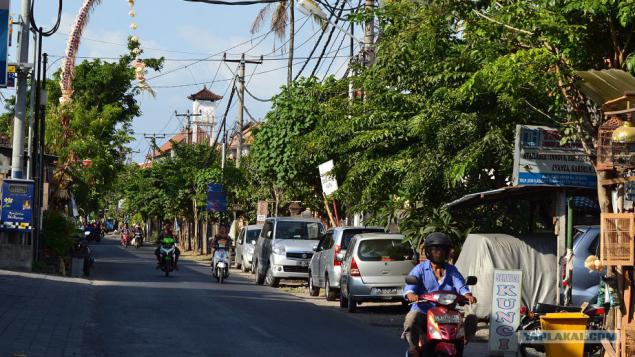 The main entrance to the beach of Kuta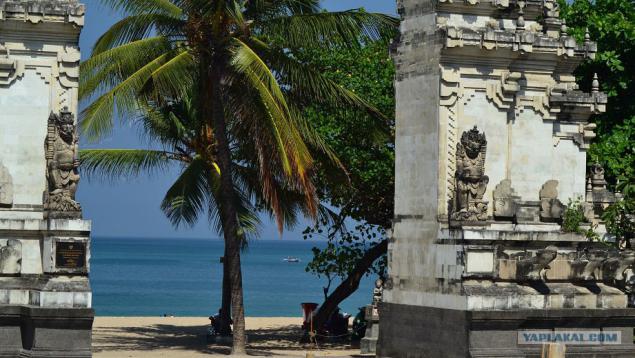 Actually the beach-crowded, but not napryazhno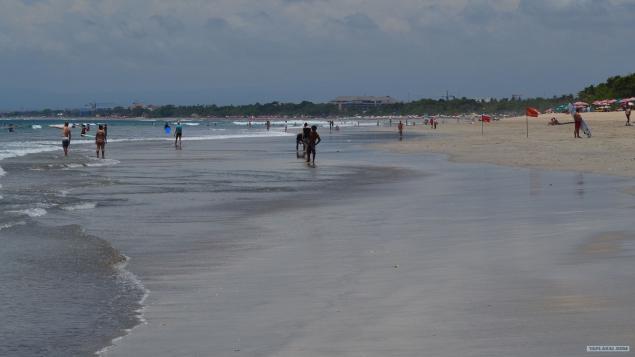 Many surfers, and varying degrees of skill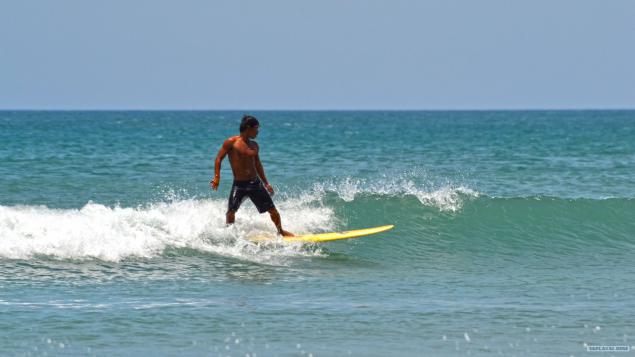 There poizyaschnee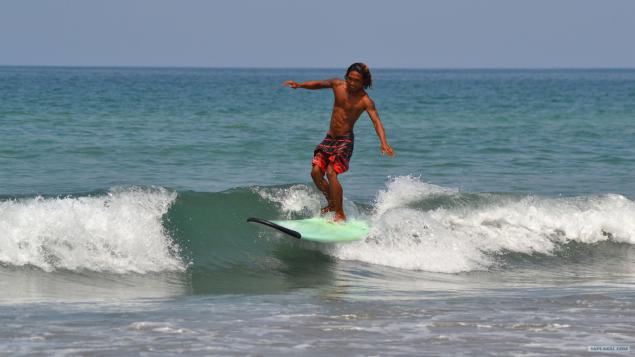 There potehnichney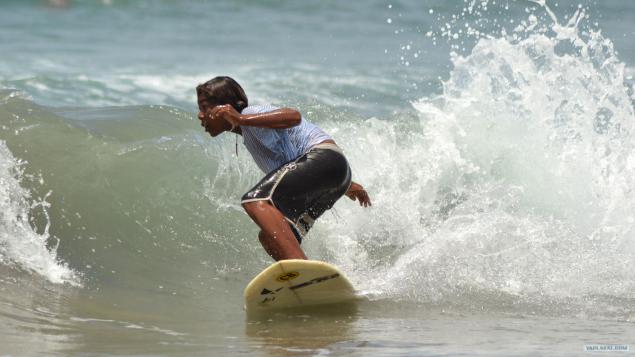 There - I: -)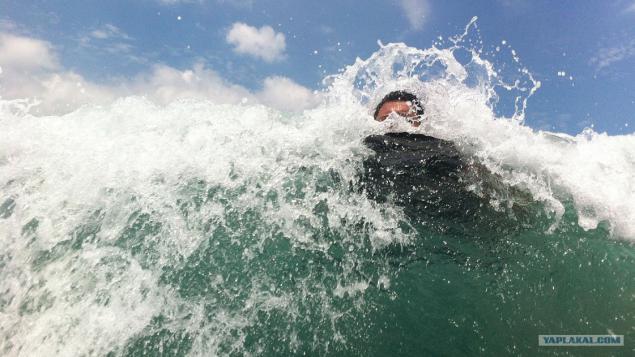 Still other inhabitants of the beach.
 - Hey, patsanchik, and you'll be with a beach?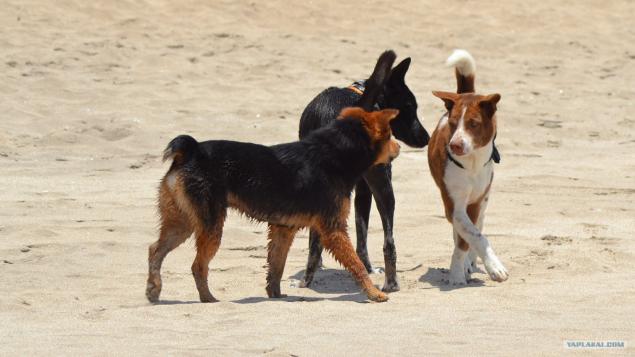 In the evening on the beach can be seen and is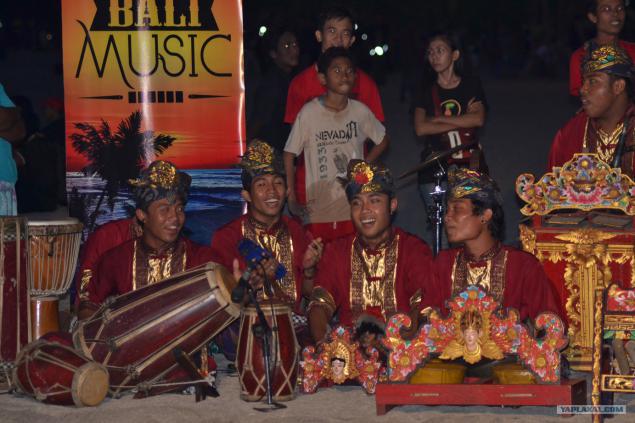 National dances. Frankly, it is interesting for about 15 minutes - then a longing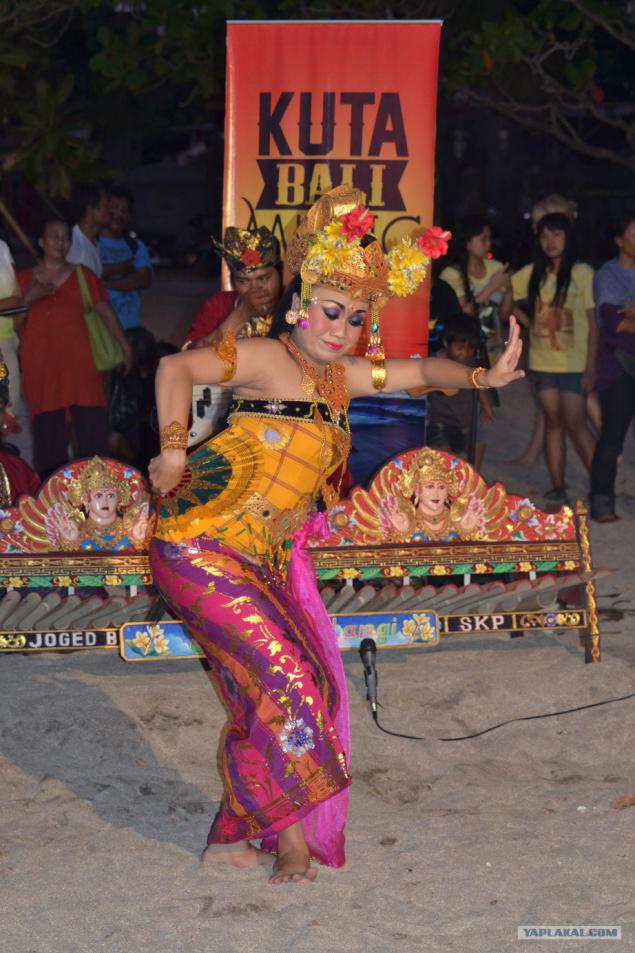 Grustnyashka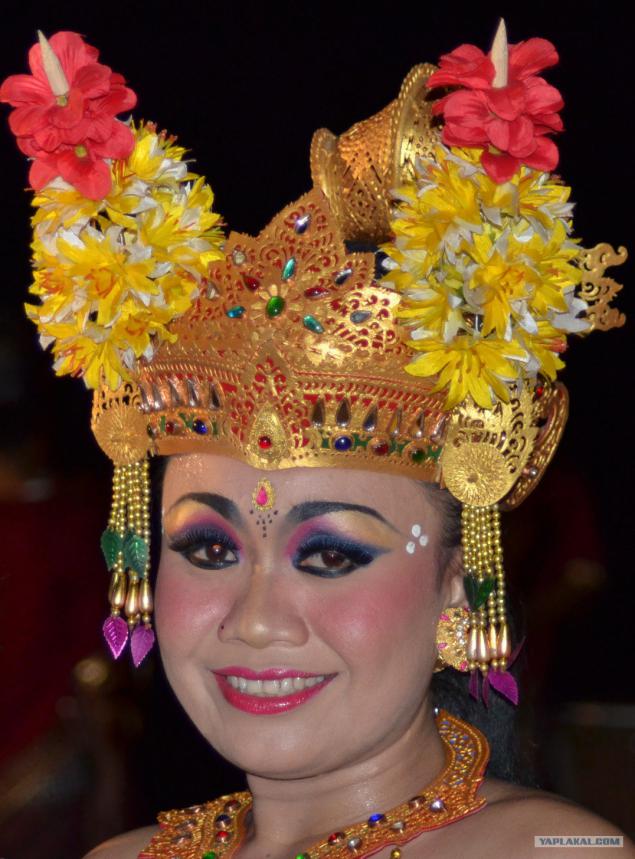 Such is the kite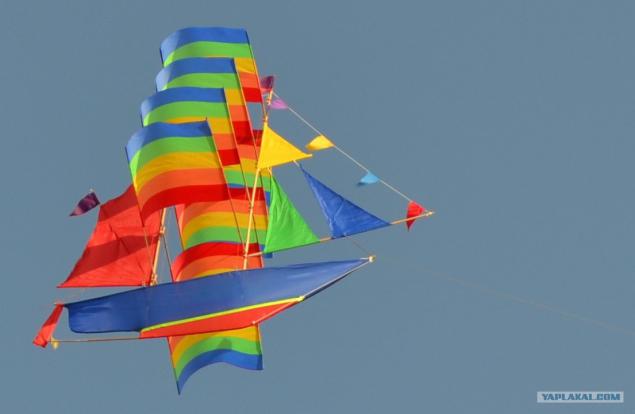 But bored and decided to look for a new non-permanent residence.
For $ 35 was rented for the day for inspection cabbie East Bali surroundings and sights to dump us is no longer in Kuta and Padang Bai (village with calm waters for snorkeling and port) as a result of vecherom- attractions impressed, not okrestnosti- highly. Choose between Ubud and Padang Bai surroundings - not impressed neither there nor there. Ubud is simply not fair ponravilsya- solid consumer goods, and in Padang vital moped- normal beaches and local color are not accessible to pedestrians because of the distance, but I do not recognize a moped.
Types of Bali from the car window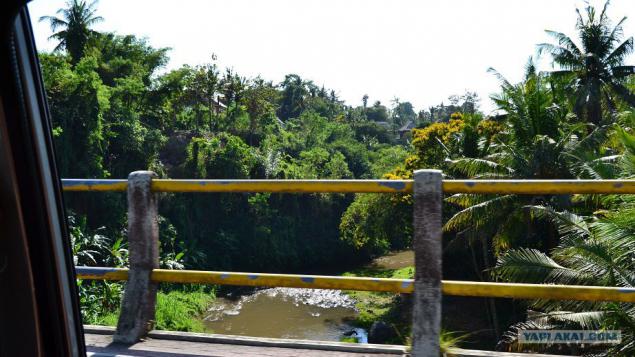 Inhabitants of forest monkeys in Ubud
An important inhabitant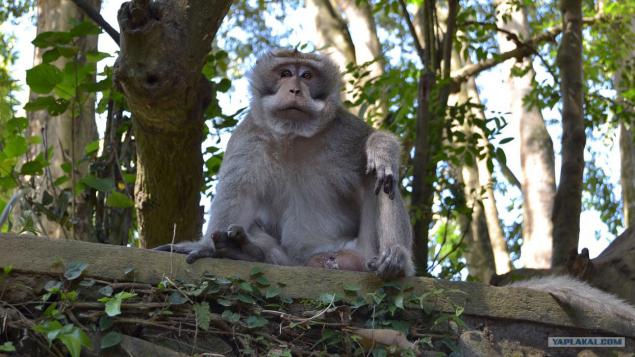 Beginners inhabitants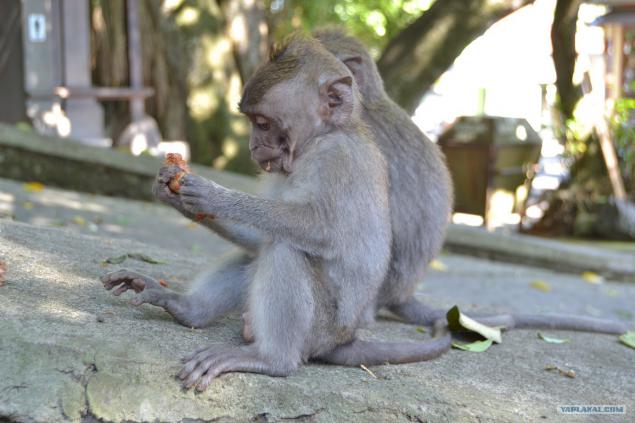 and ischo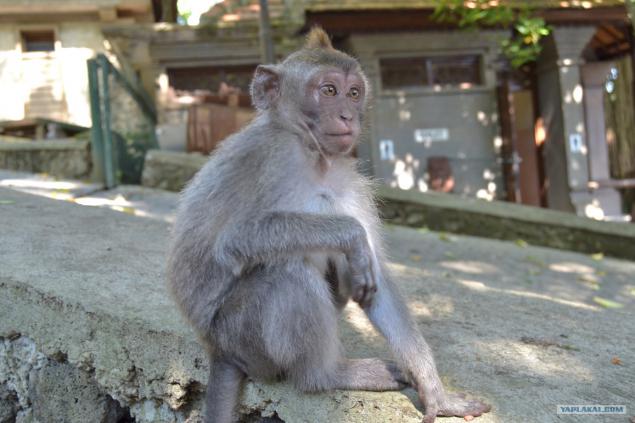 Monkey business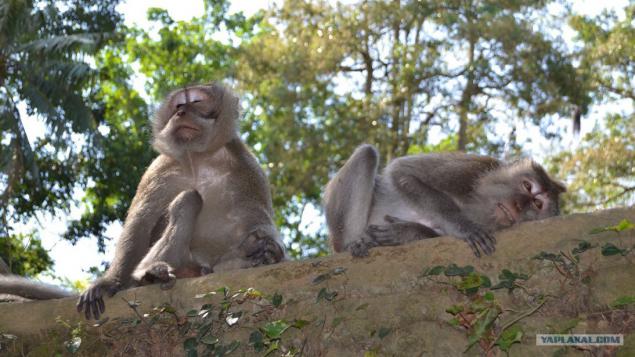 Better things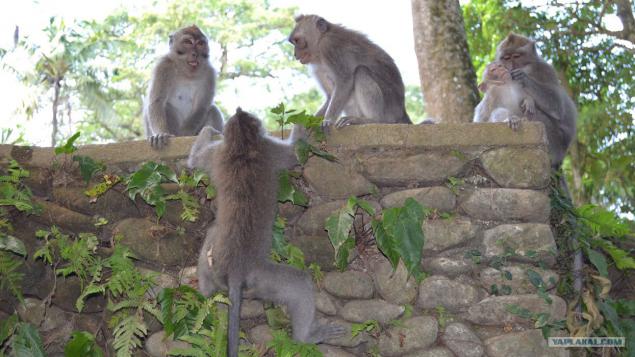 Ustal- sat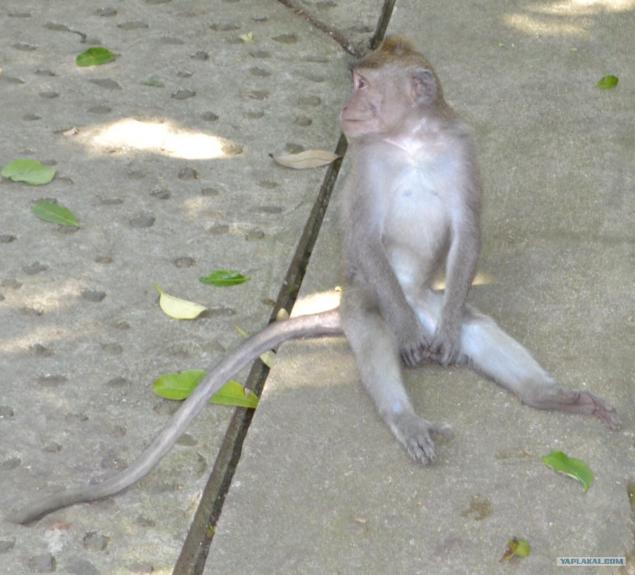 Excursion and not just "Volkswagen". Models of 70 years, probably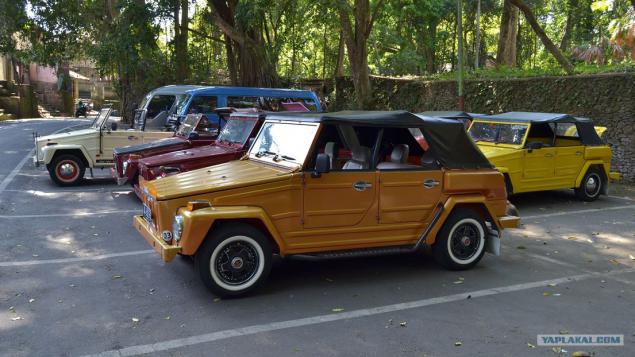 Ubudskie famous rice terraces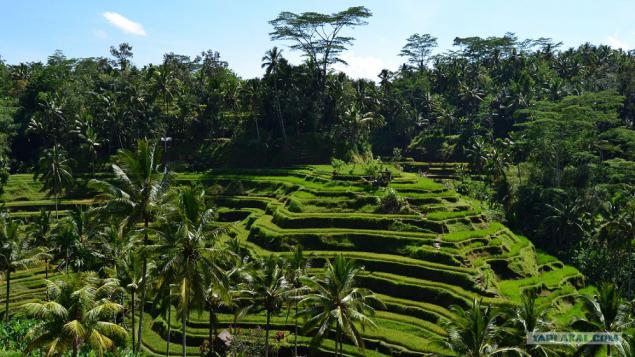 Figure close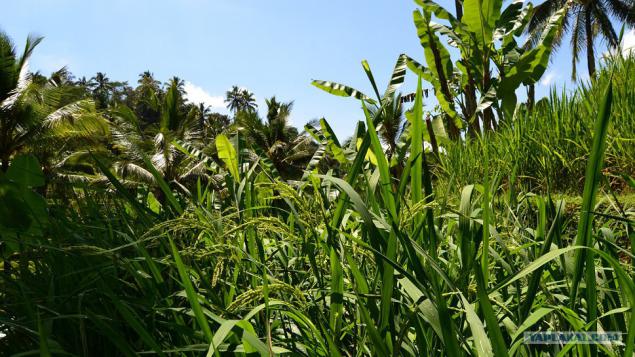 Next dostoprimechatelnost- Batur volcano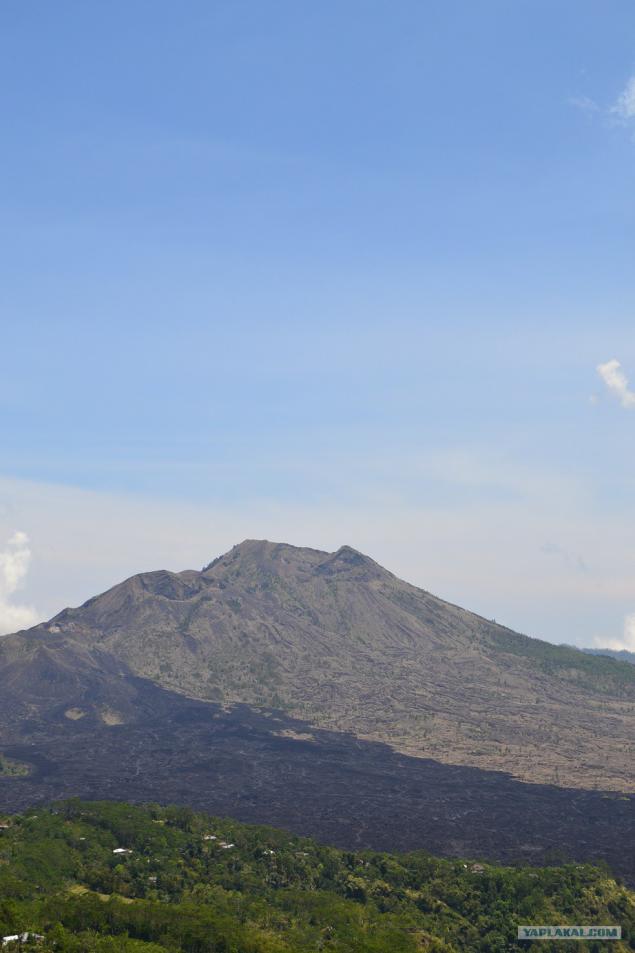 On the lookout schenki- to soften the hearts of big-nosed (tourists) and dilute with the money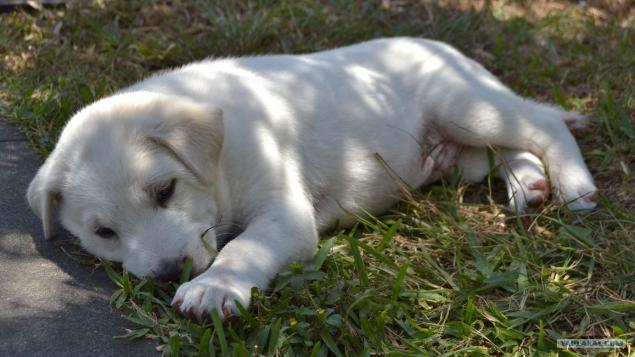 Milota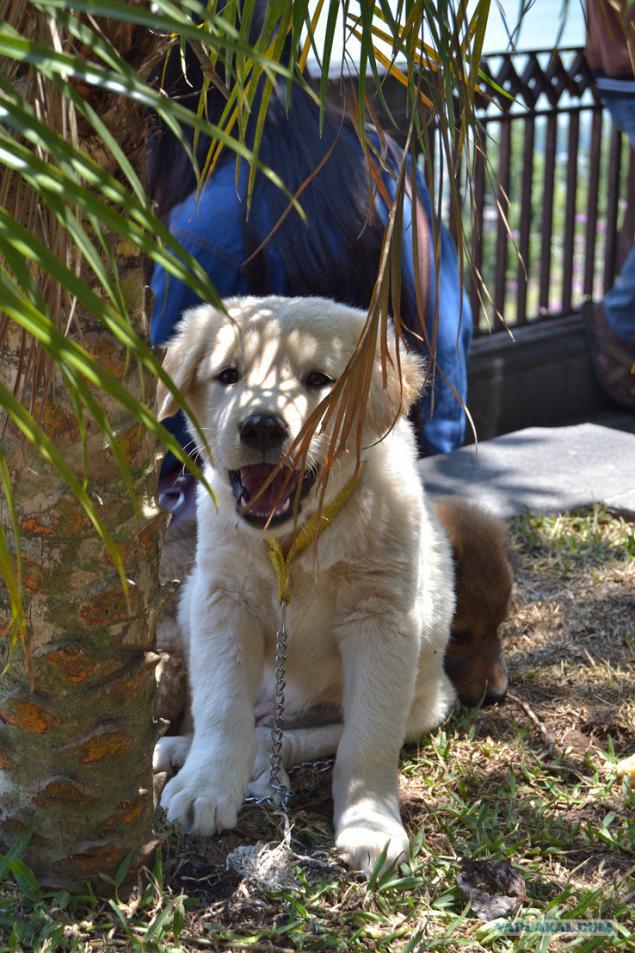 Like: -)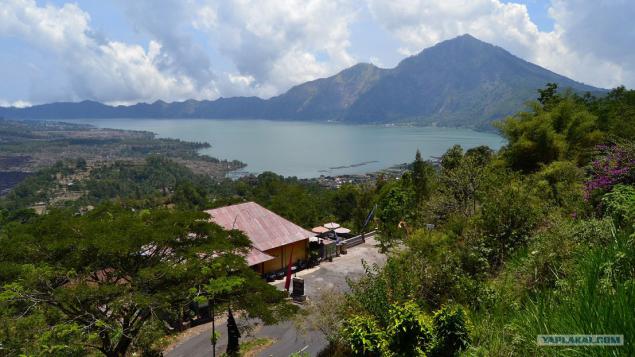 The street next to the observation deck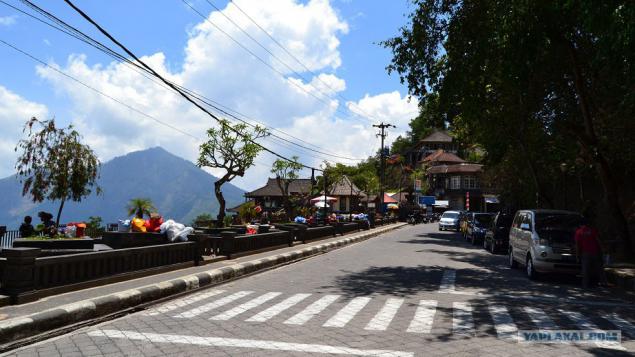 Go further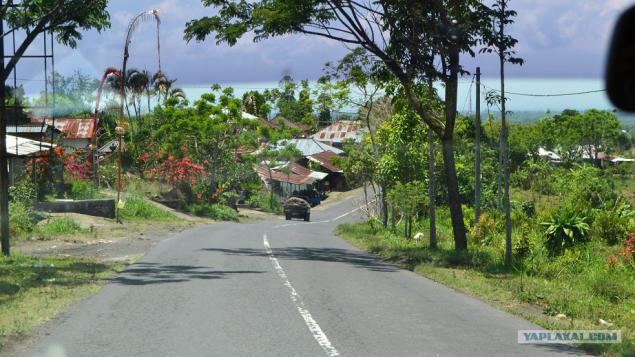 Another view from the car window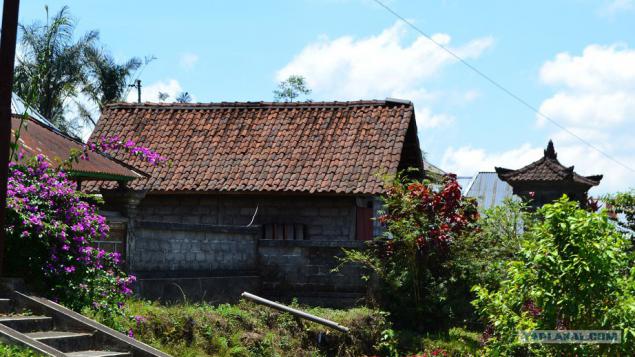 The courtyard of the temple with the unpronounceable name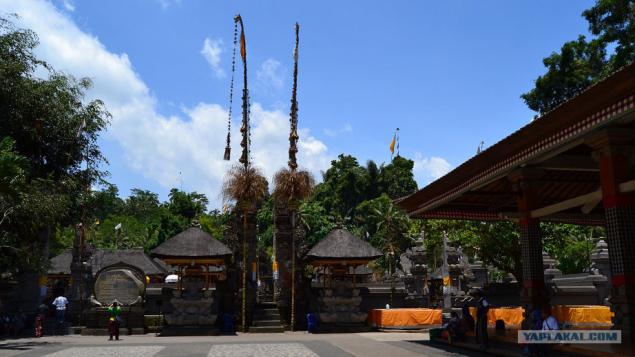 Hence it has the holy water and washes grehi- but with his lame English is not fully understood washing procedure - decided not to go, but then screwed up yet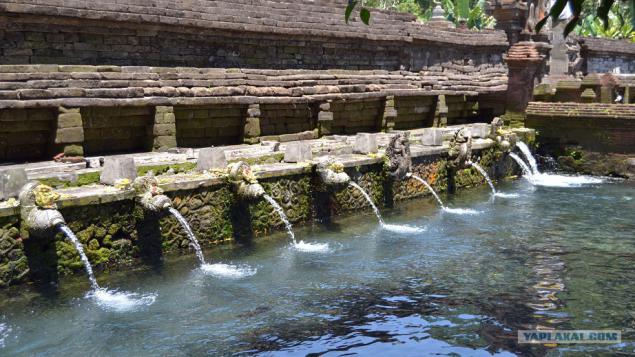 Pass guards or a god or not- there are difficult to understand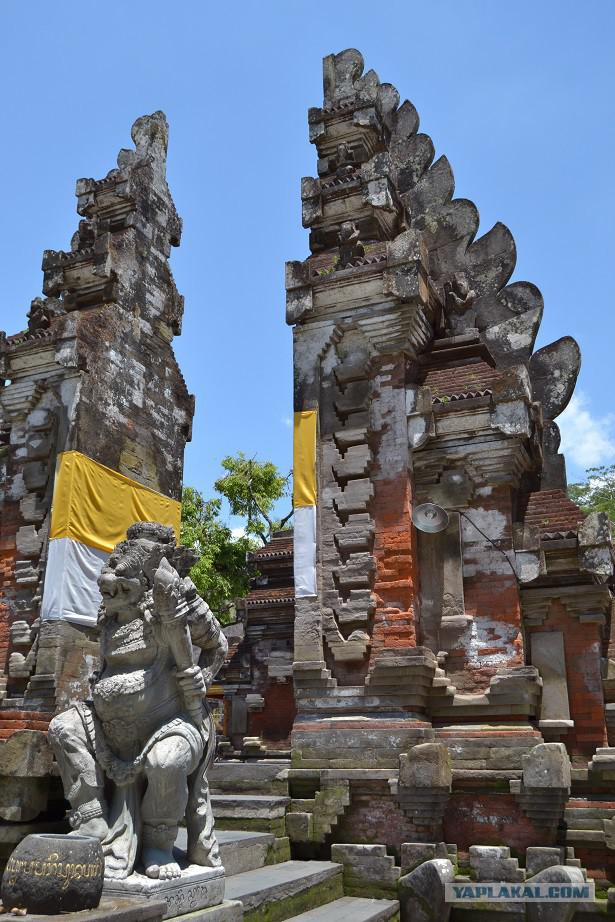 This kind of goodie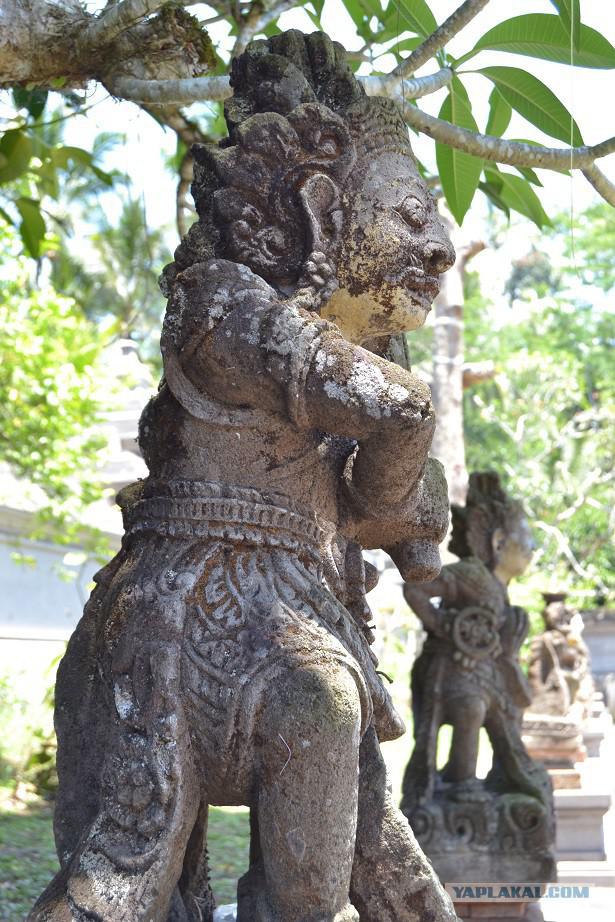 This to me is not like the positive
Pool of holy water "for their" - in the depths of the temple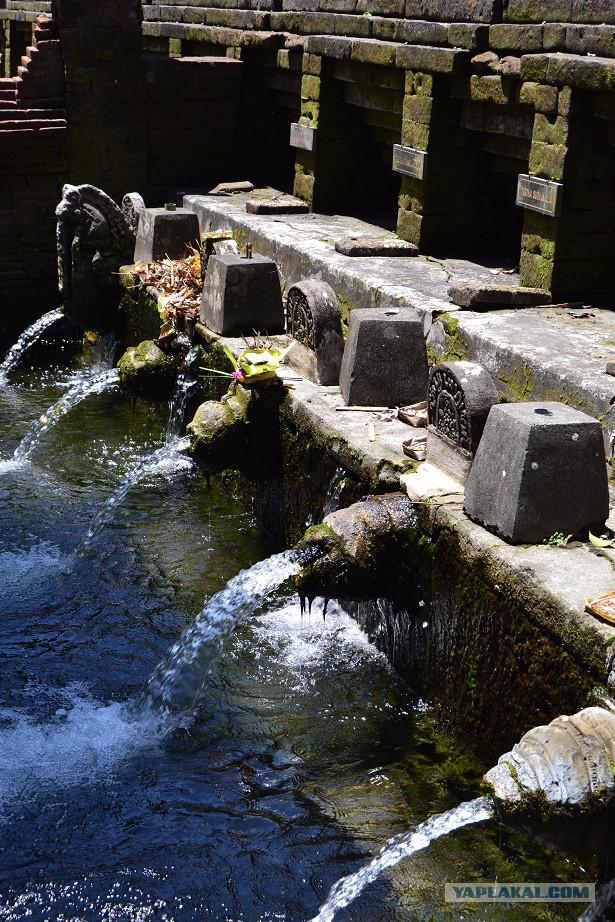 Another pool karpami- about the sanctity of water not sure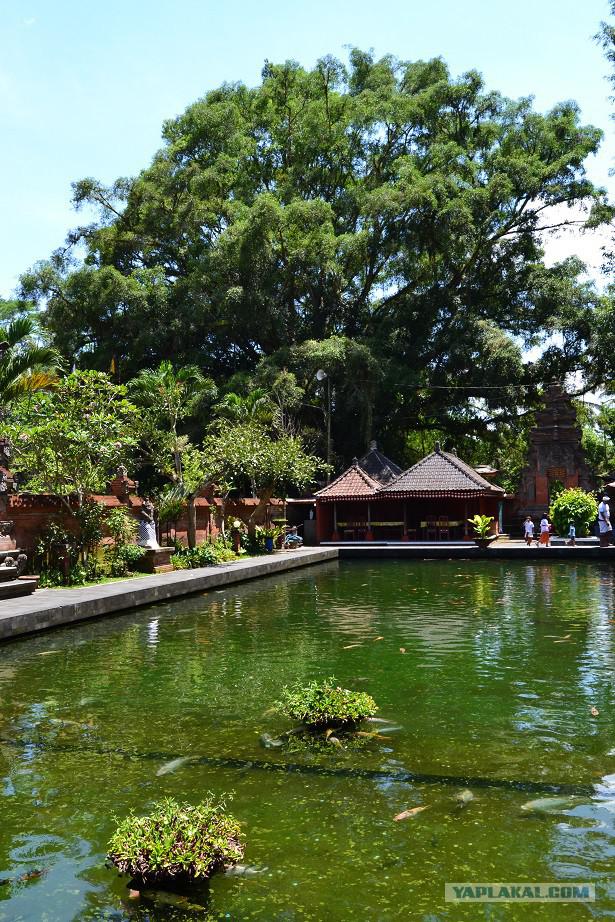 At the exit of hrama- skull and bones with rezboy- price did not recognize, looks elegant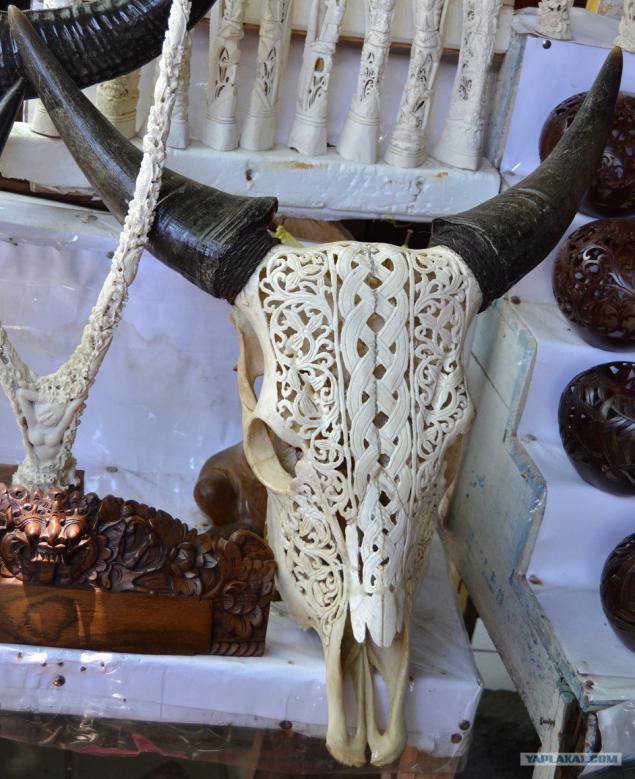 Next ostanovka- authentic Balinese village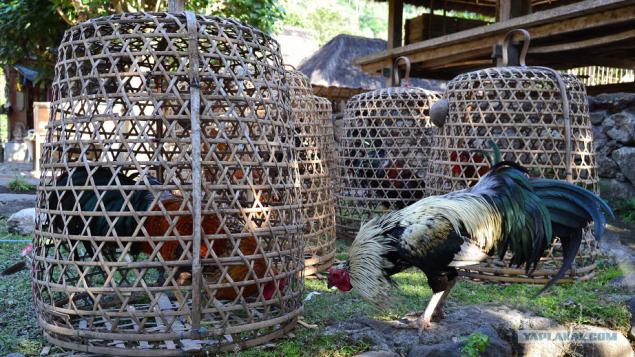 In the streets of the cows go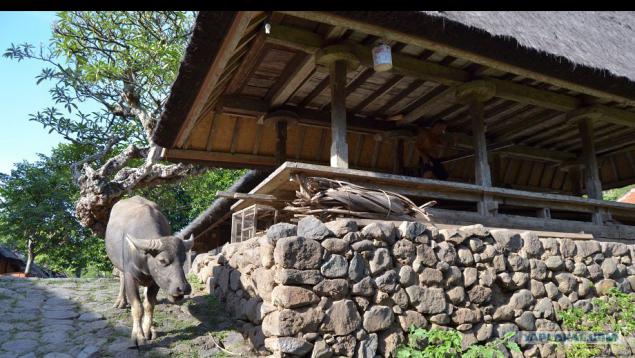 Cabin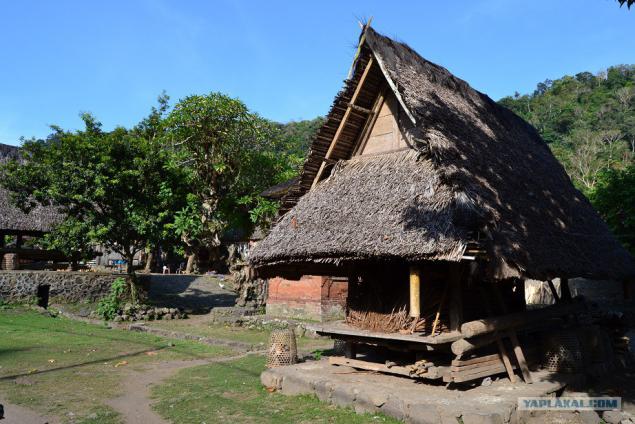 Coloring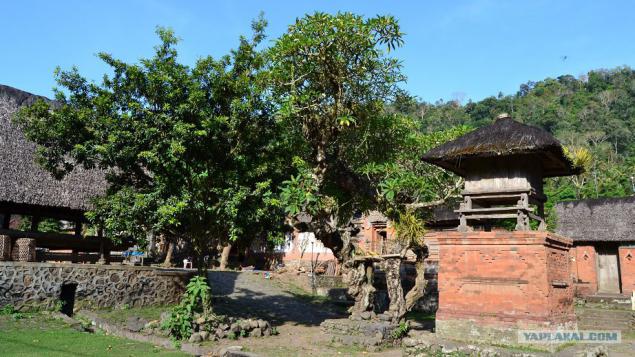 The guard
Wood for margin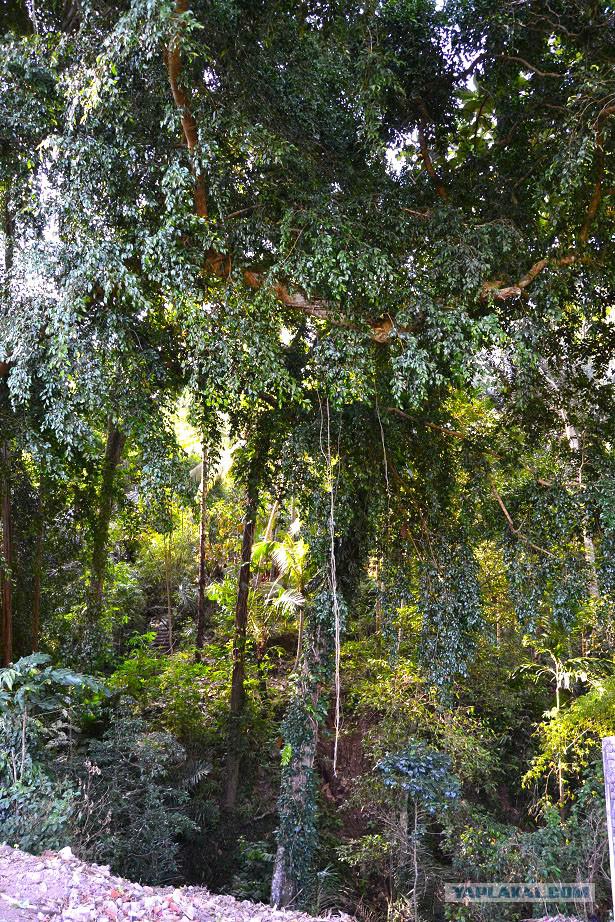 Bychata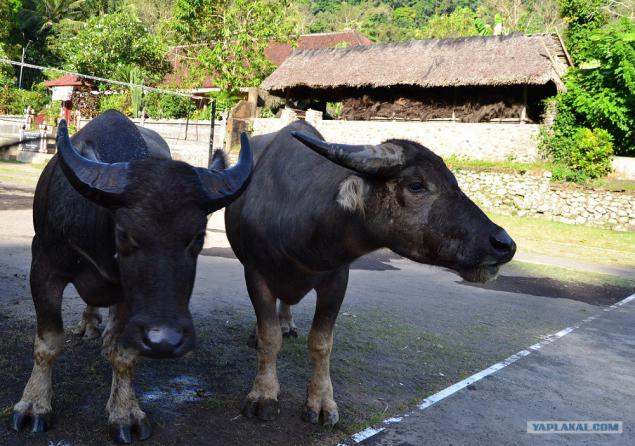 Ocean View near Padang
Posted in [mergetime] 1384688226 [/ mergetime]
Kohl were in Portuguese-we decided to move to the neighboring island of Lombok, Bali and look around there. In Padang the night and in the morning on the ferry for $ 7 with the two set off on Lombok. They also rented a taxi for half a day already for $ 21 after a fierce bargaining (the people on Lombok seemed greedy and unfriendly) - again the result of lamentable. Camera down to get just was not entirely bleak picture smysla- plus the lack of smiles behind. The mood began to slowly disappear, and the taxi driver turned to the port of Bangsal.
From this tiny harbor boats leave for the small island of Gili (from mestnogo- "Gili" means "small island"). They are three: Gili Air, Meno and Trawangan. Travangan- rave drug alco island where baldeyut mostly students and former students. Meno is incredibly quiet and peaceful island created for relaxation. Tourist kontingent- couples with an average age of 30-35 years. Eyr- cross between the islands of the atmosphere.
Since the parties did not want the noise and it was chosen sovsem- Meno, and it has paid off.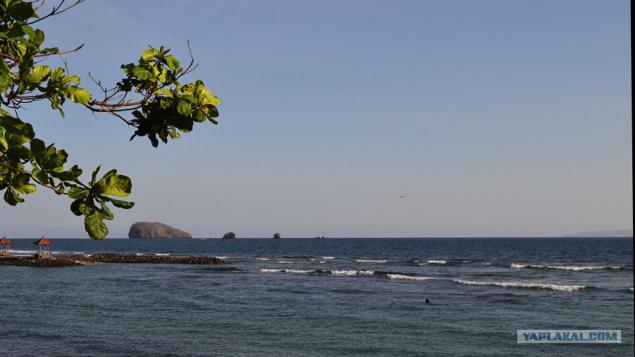 View from the ferry port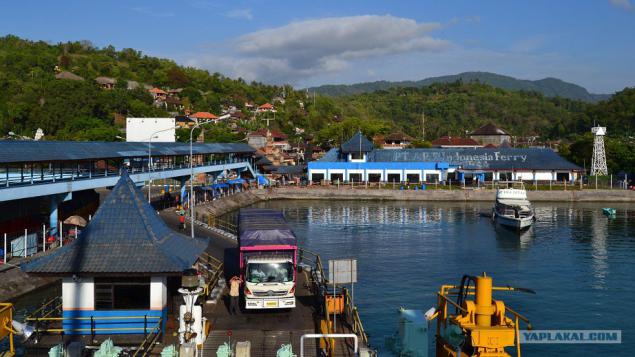 Last picturesque picture in the 4 x dobiranii hour, then longing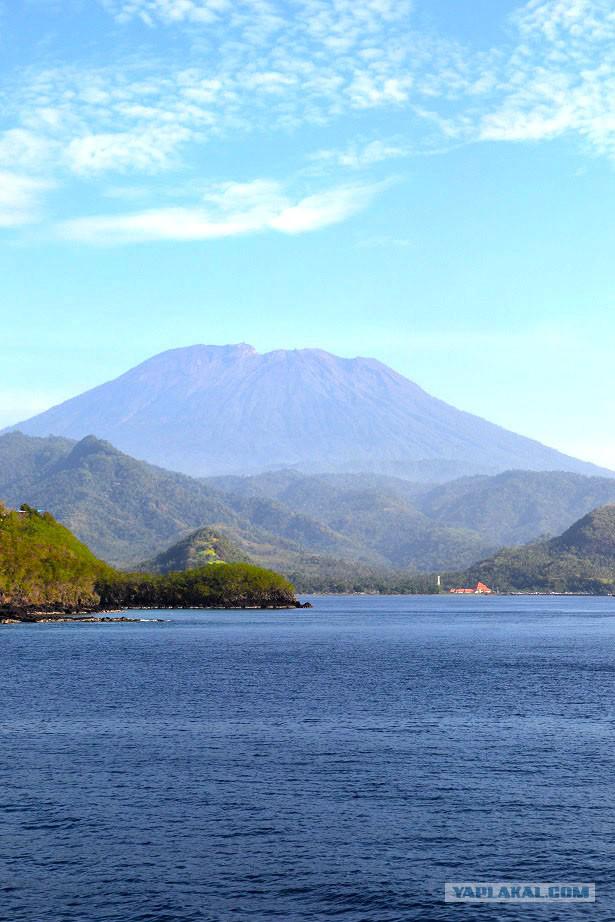 Bangsal
Vehicles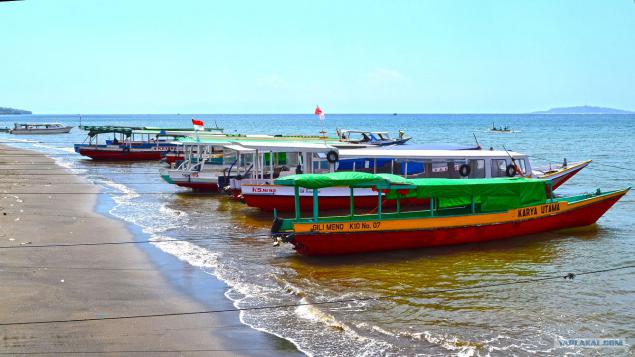 In Bali, many bogov- on Meno many gnarled trees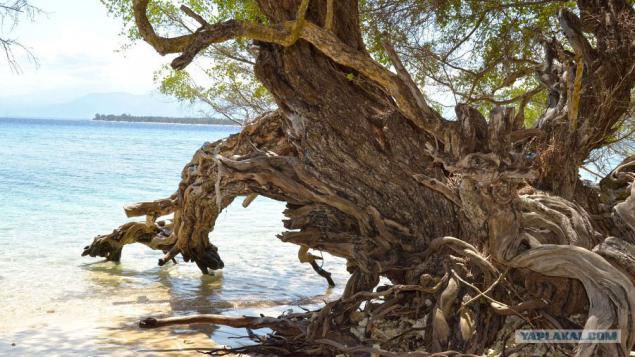 Which otzhiv leave behind such snags here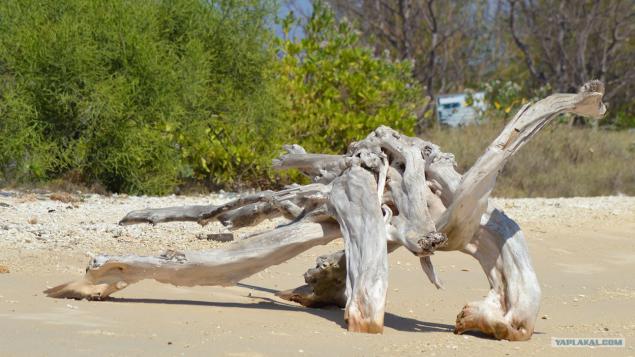 Of which is full of local architecture of the "gate" to our bungalow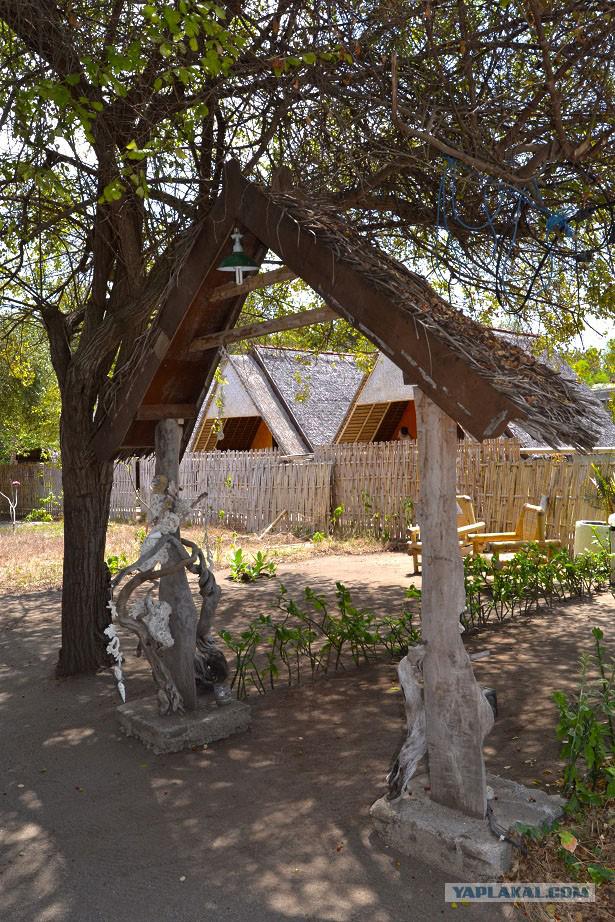 And this is true of our bungalow, they are not out of driftwood
Portrait of snags in 2 meters tall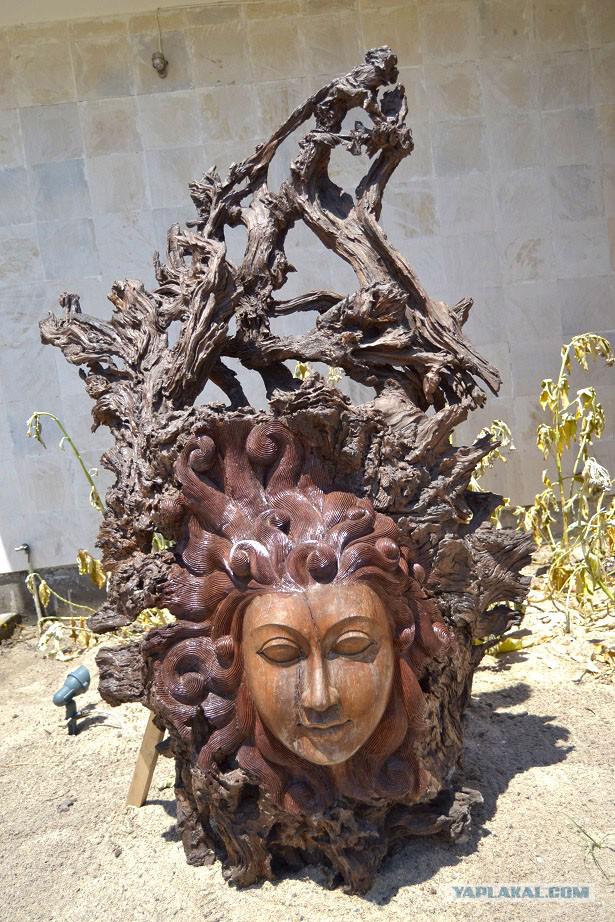 Table and chairs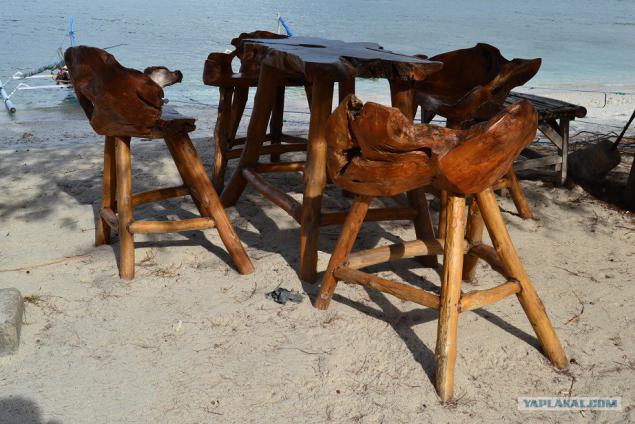 If you add to driftwood korallov- come so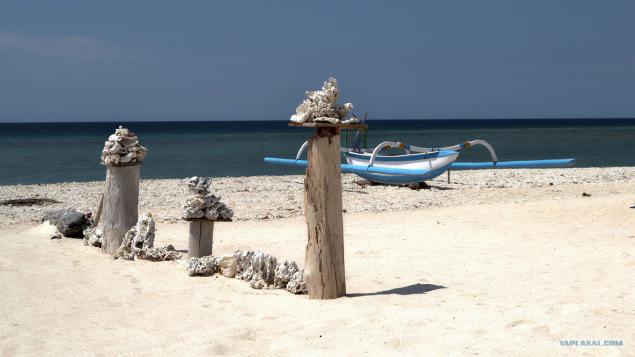 If corals more- something like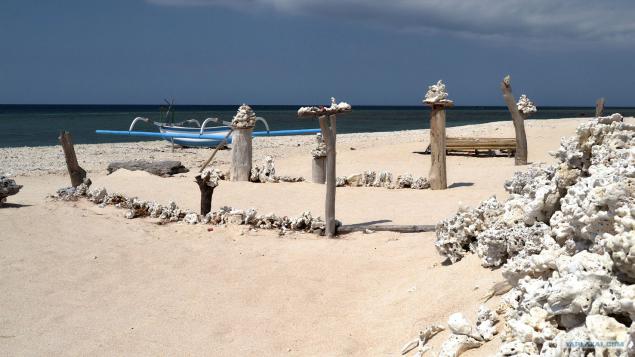 Island unusually quiet. There are no vehicles with internal combustion engines. Only large and horses. No man-made noise. There very little that resembles modern "civilization." The atmosphere in the Soviet countryside mid-80s. People znakomye- strangers smile and greet all contractors and local and visiting. The streets climb chickens, cows and other animals, but it is not annoying, but naprotiv- touches. Tourists are relatively few. If not crawl on the beach and inland, the Europeans can not meet chasami- only smile and greet local. The island has no police, but there is no crime at all, except for a crime ubiquitous grass. And the mushrooms are sold all quite legally. I'm not a good old drug- alcohol me closer and clearer, but I will not blame anyone
The land, or rather the sand on the coast is expensive, so for the cheapest bungalows Sea View here was folded from $ 18 per night with a very Spartan usloviyah- with the staff almost dropped the price at the auction, despite the off-season.
Well, I do not care, find bungalow 100 meters from the sea for 12 bucks. Yes, here we do not wake up to the sound of the surf, and a crowing rooster, or the singing of birds, or under gorloderstvo geckos that often, and fell asleep in the ringing pustote- indescribable feeling!
The island I would describe one word fabulous !!!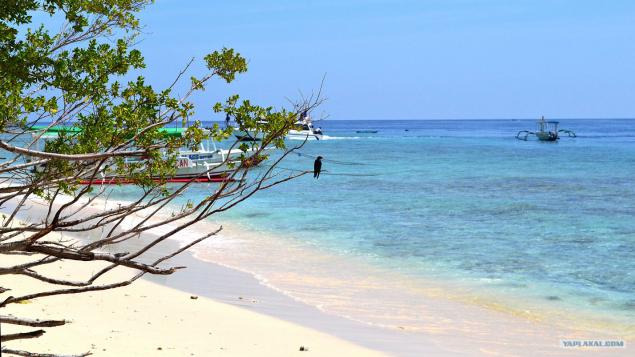 Island boiler there are almost all red and no tails. Local people say that they do not cut their tails, they are born. Meaning I do not believe nevizhu. But surprisingly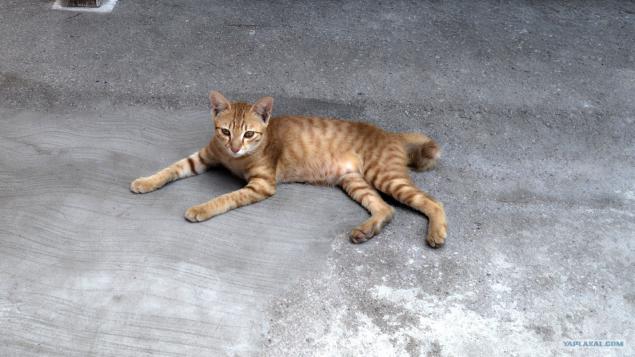 Rare neryzhy cat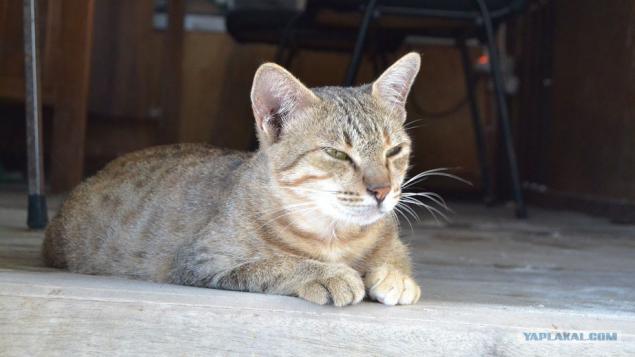 Happy lazily crawling with melted by tropical sun brain from place to place and doing the opening plain: a rooster with short legs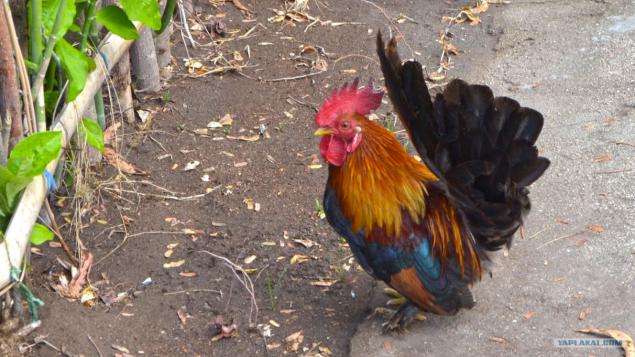 and his girlfriend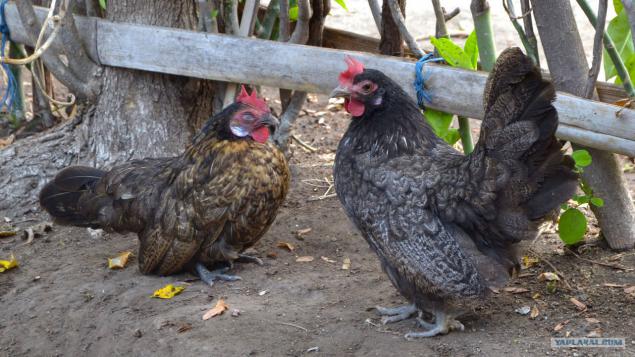 a calf under a tree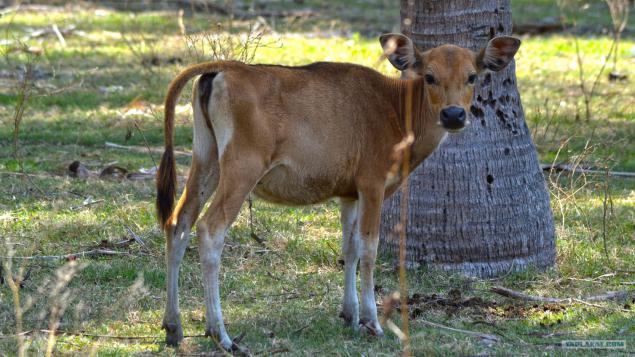 Oh, kid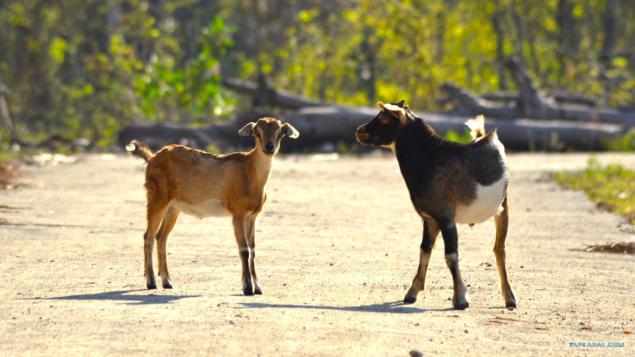 In the evening, the roosters on the rooftops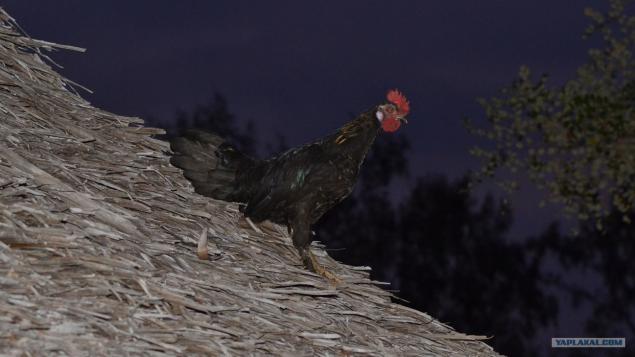 Many simple pleasures, such as is seen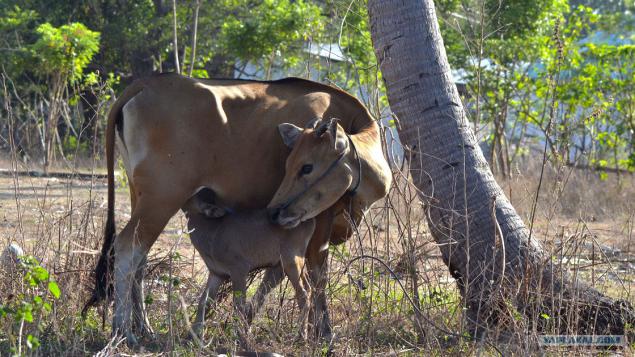 But we went to the rail and ocean views okeanu- are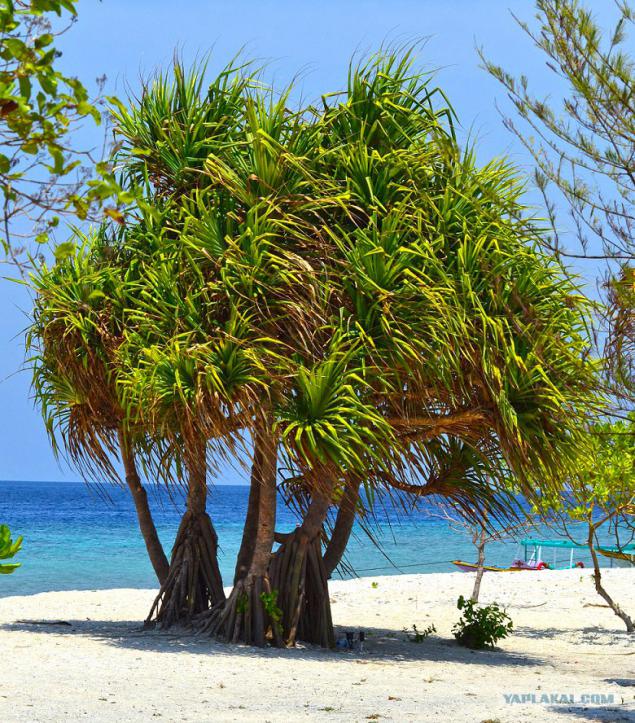 Either that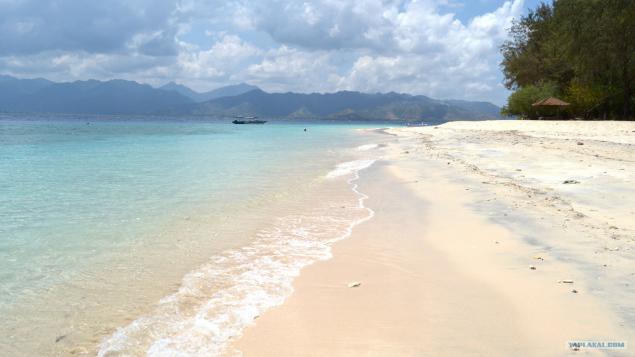 or so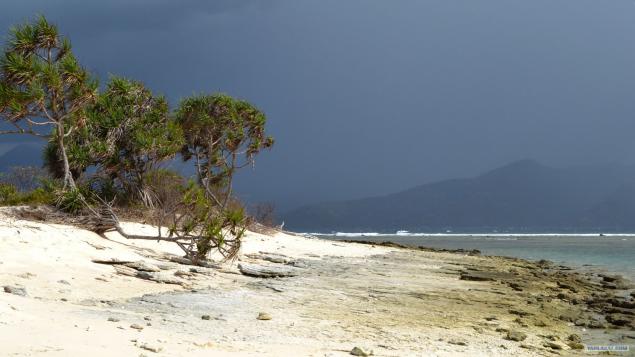 or so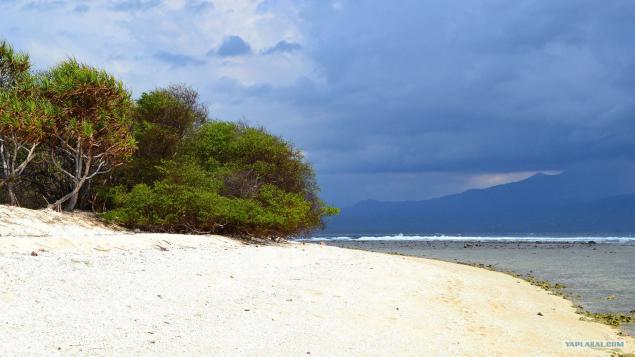 or so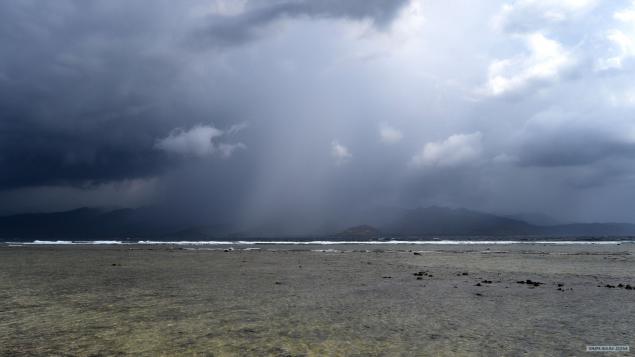 on the neighboring island of rain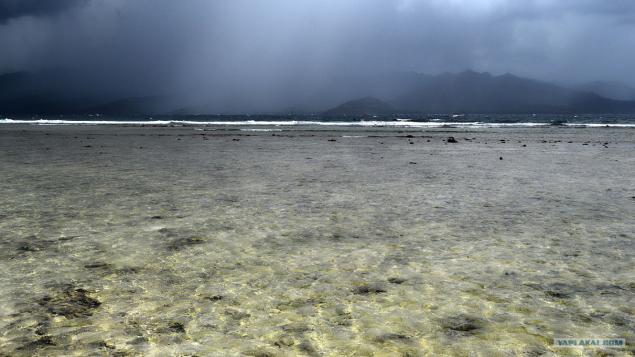 and we have all the rules
Yes, yes, everything is fine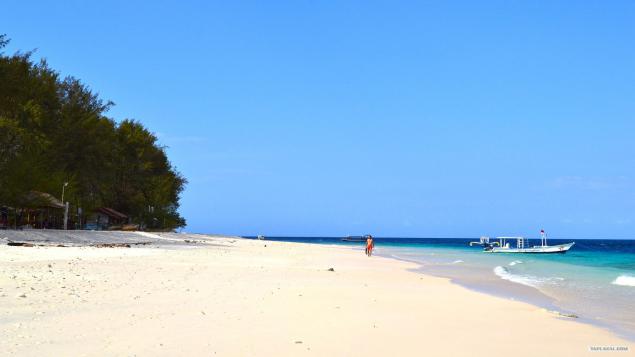 but sometimes frowned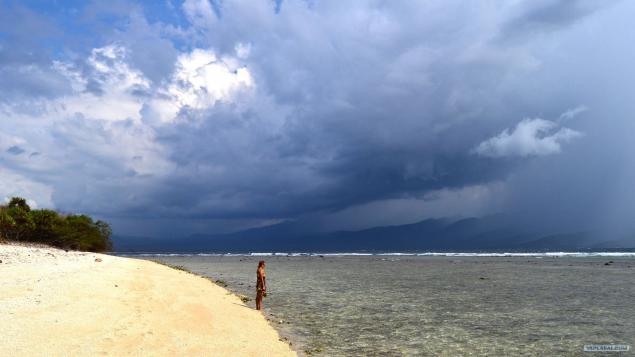 it is not attraktsion- vehicles our island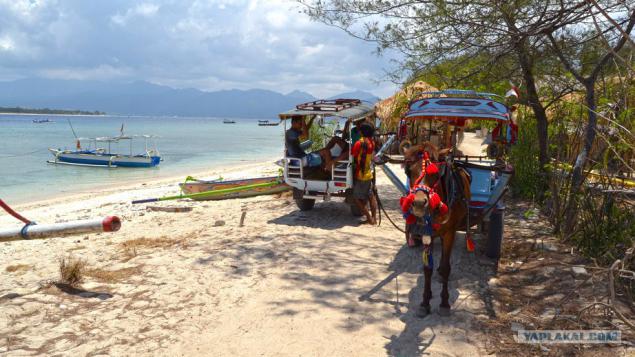 bit color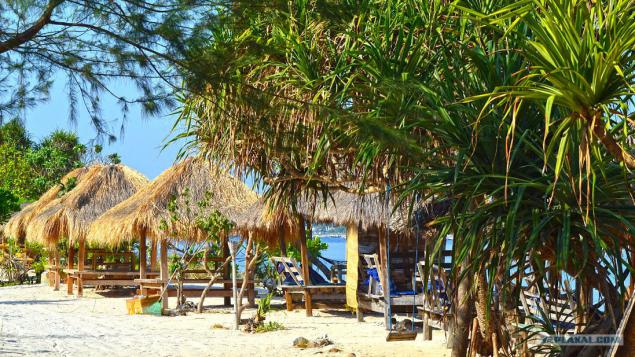 care, people with flippers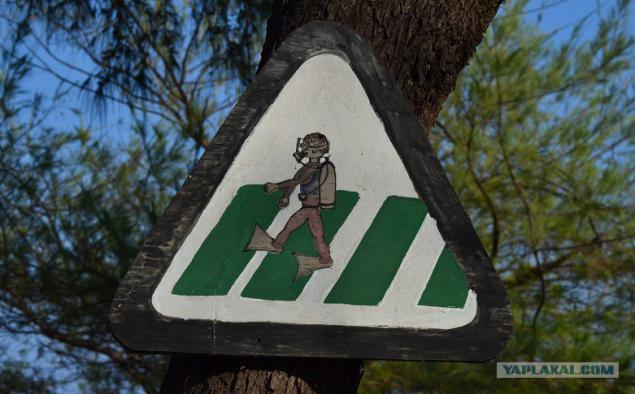 Coloring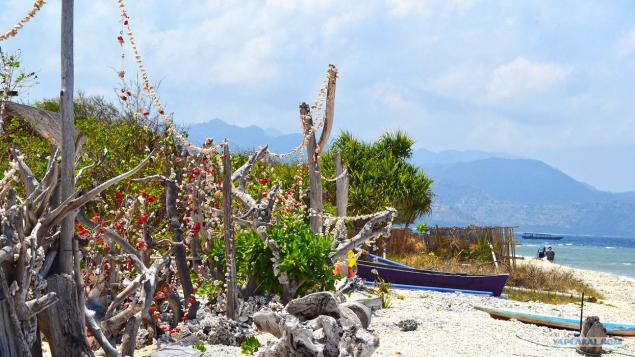 ischo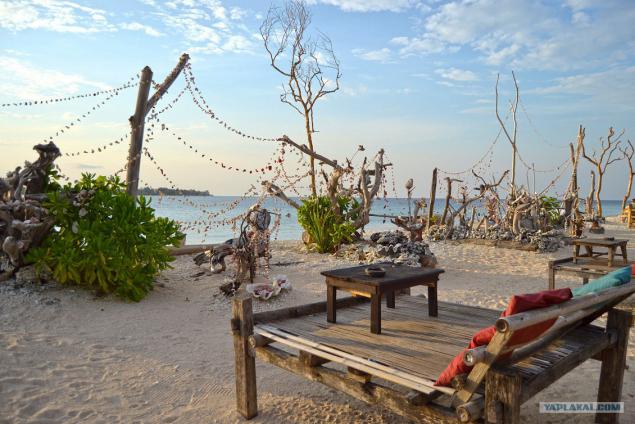 ischo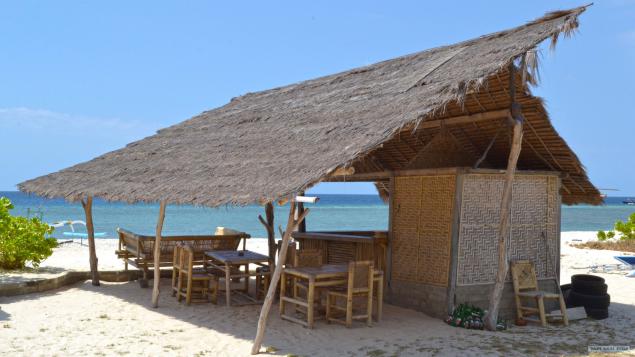 Accommodations here so look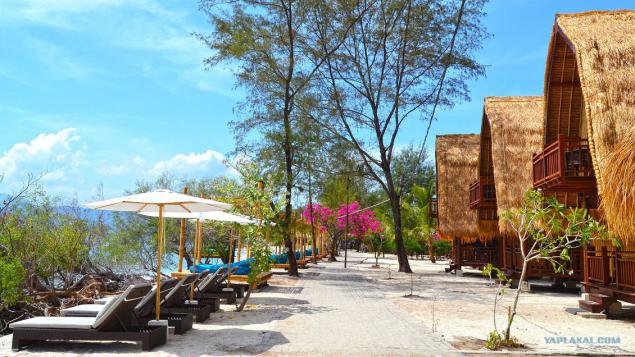 so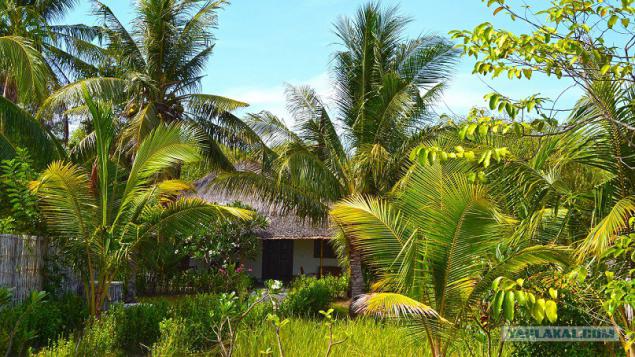 so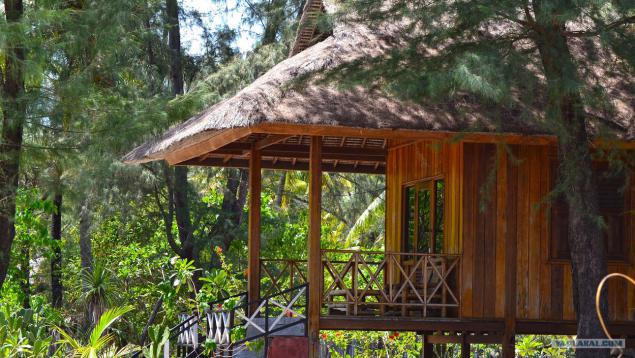 and so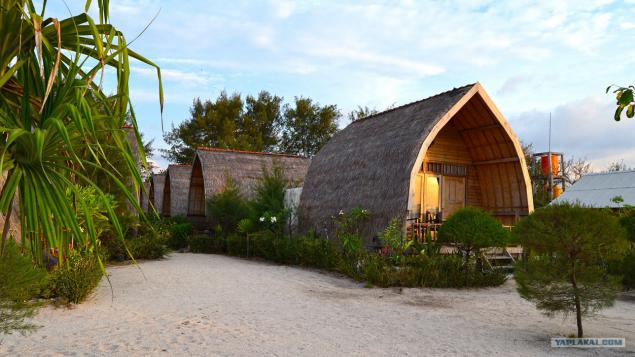 But there are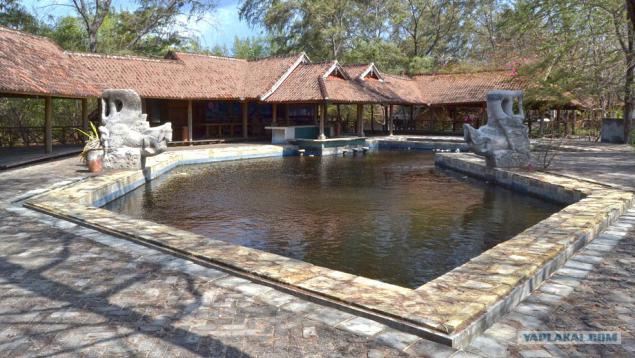 As I ponyal- owners in 2003, Australians threw several of their hotels because of disagreements with local and left the island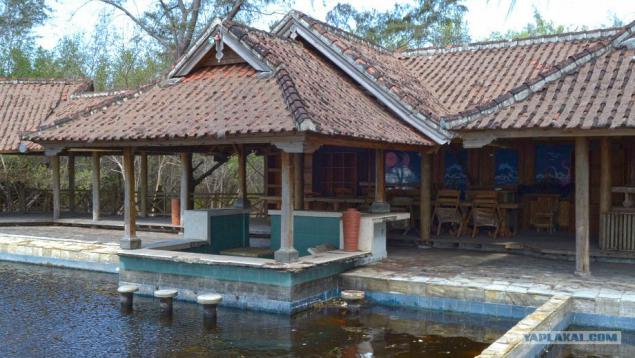 Traces of vandalism and looting there sovershenno- furniture and windows in place. Hotels are falling apart from age
here there are no theft. Miracles and only. Hotel from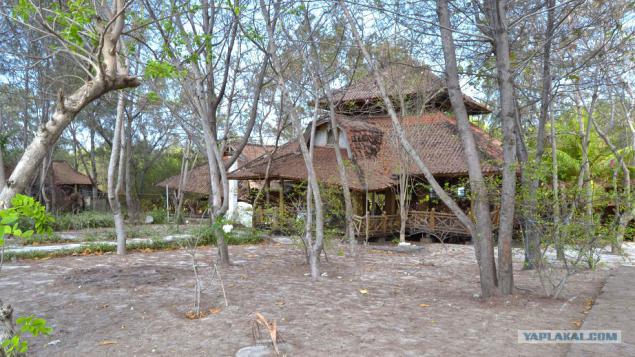 a little local boats
kolorita-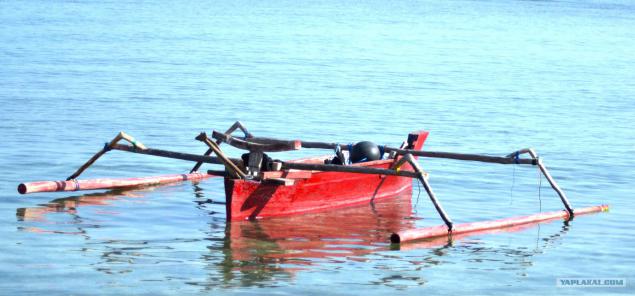 Boat more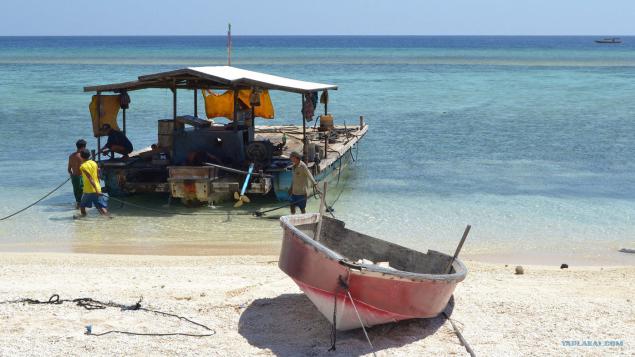 drum next to the mosque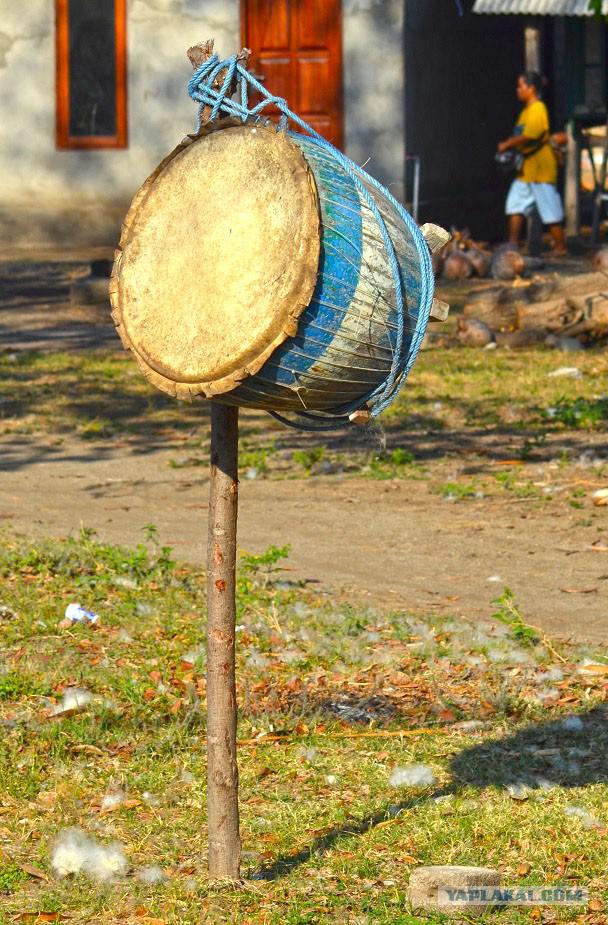 and the mosque itself. Indonesia - Islamic country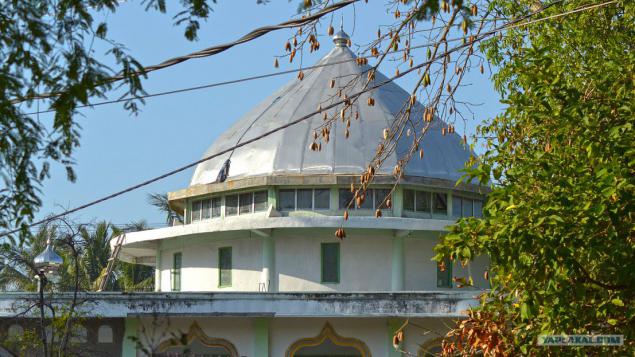 Local hut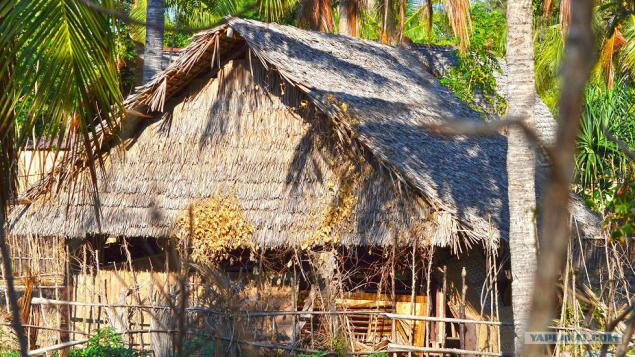 how can we play, I'll never know. Go laziness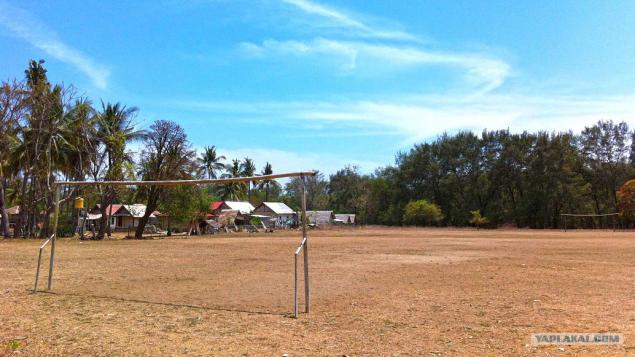 seater on 6 humane forces. Georgia and shoved to the destination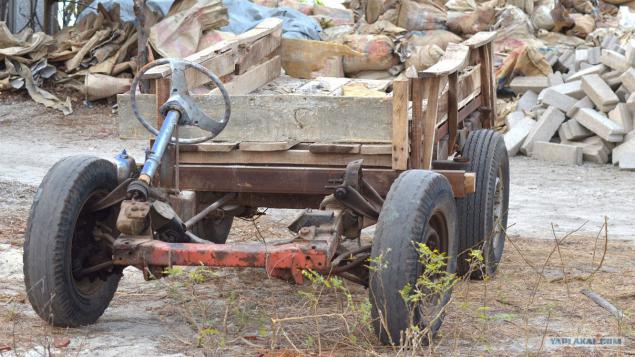 Once the calf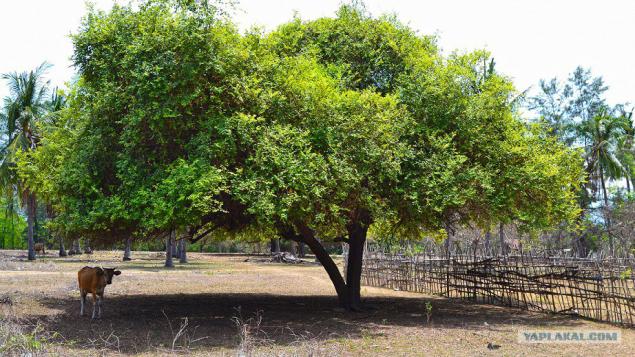 the usual pattern in the interior of the island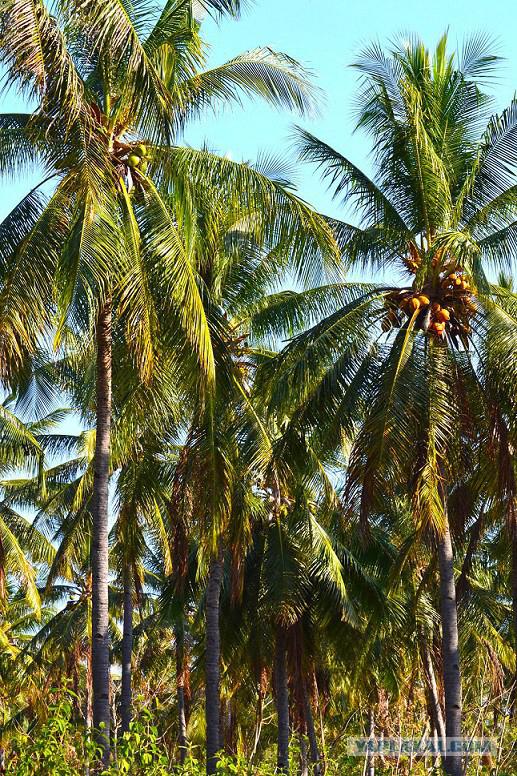 kartina- also usually the fruit of the cotton tree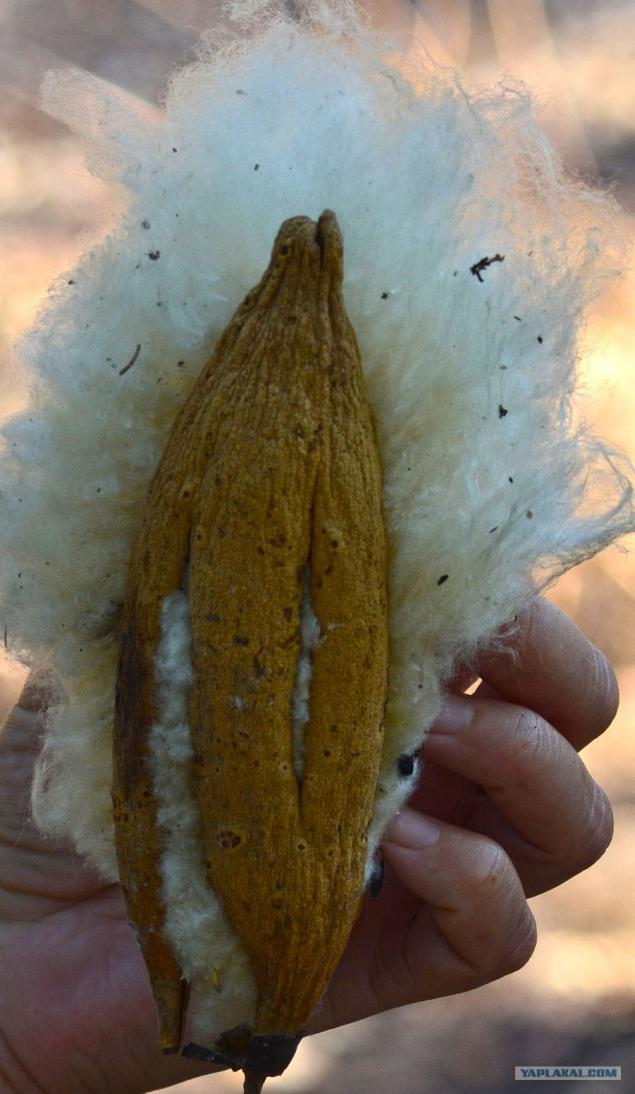 strategic object- the only place here behind barbed provookoy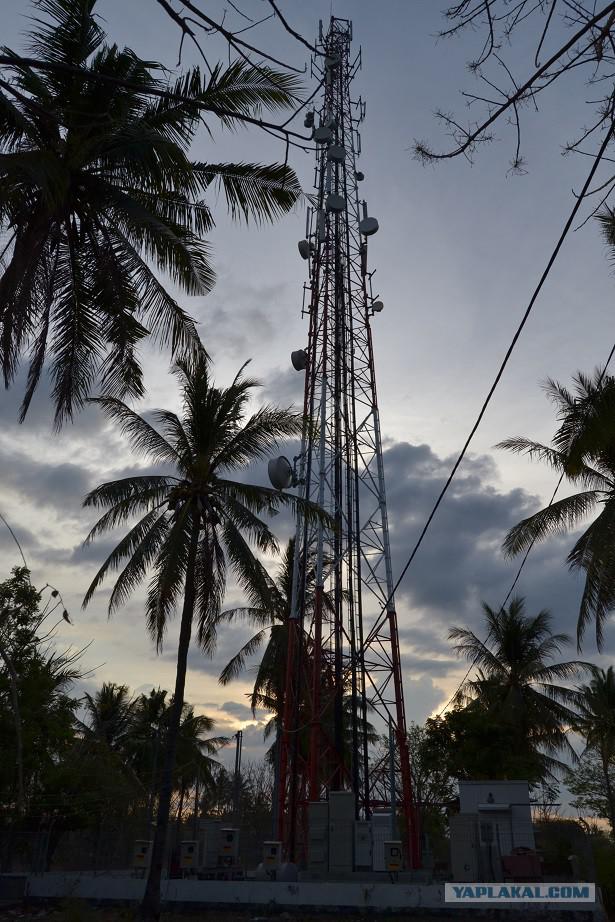 FLOWER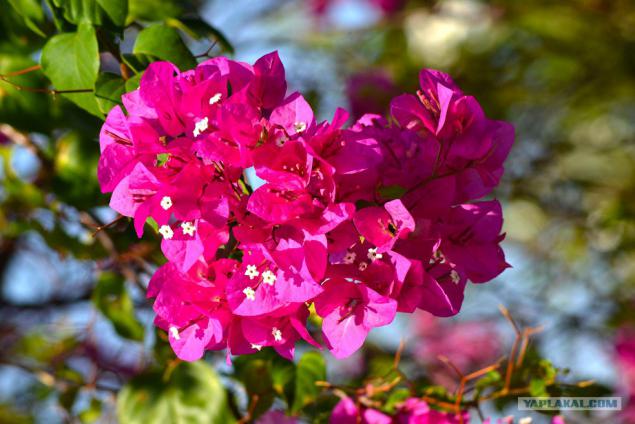 ischo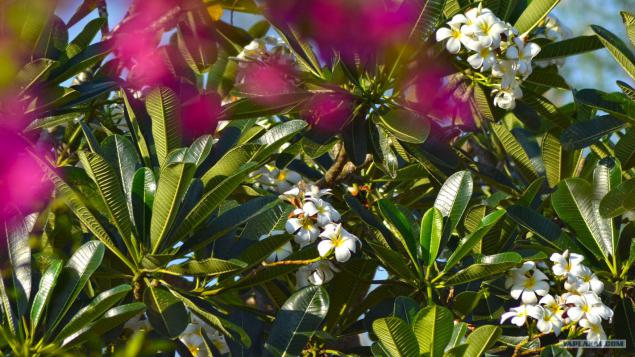 different colors of flowers in one bottle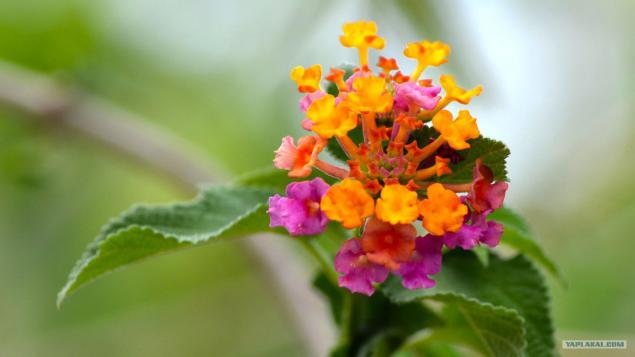 there are many of them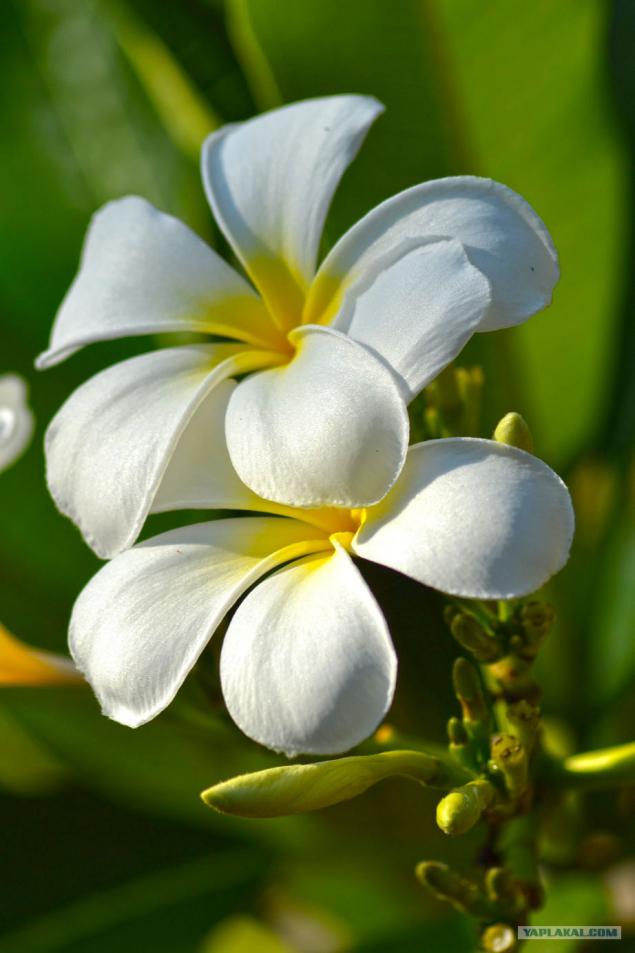 ischo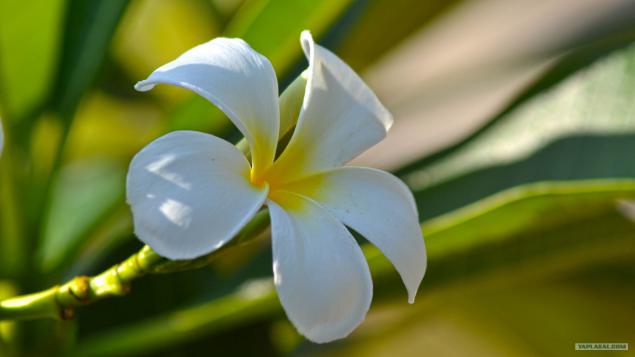 ischo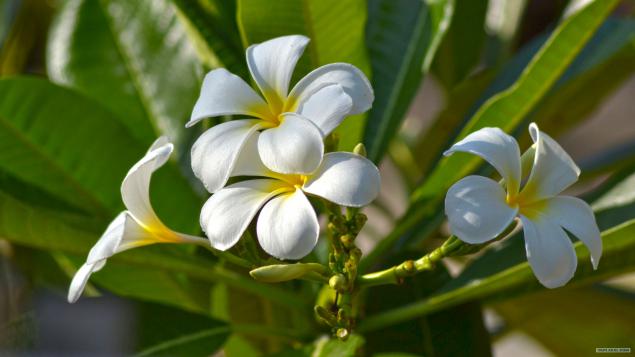 In our neighborhood several days booze frantsuzy- night open ognem- torches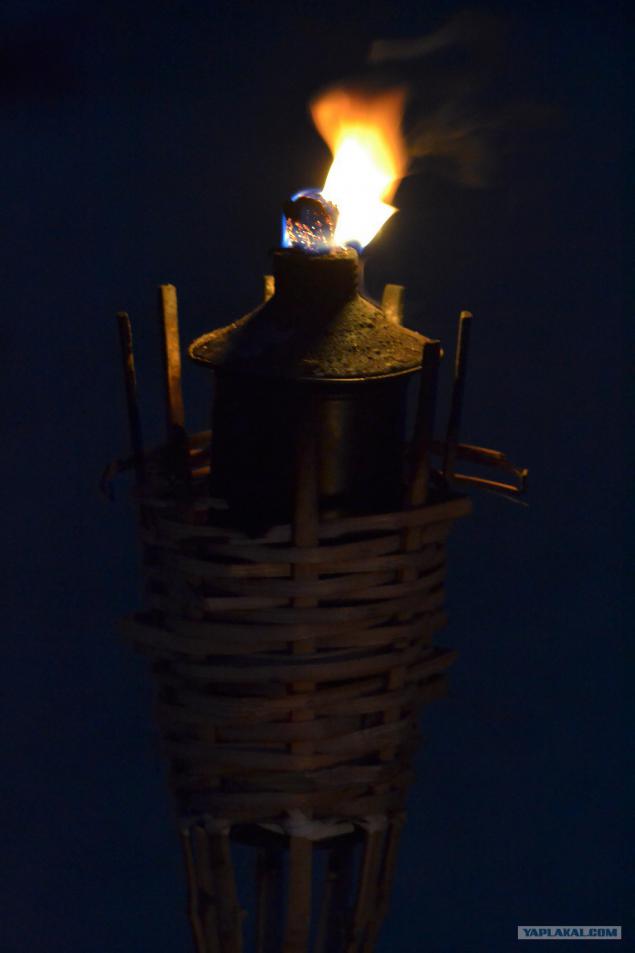 and lit bonfires on the beach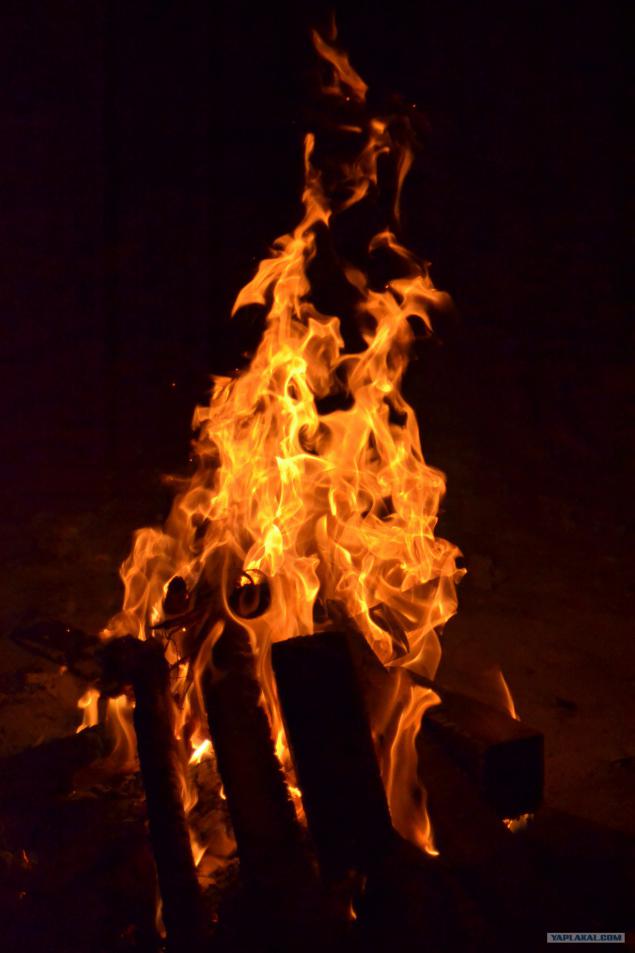 salt lake on our island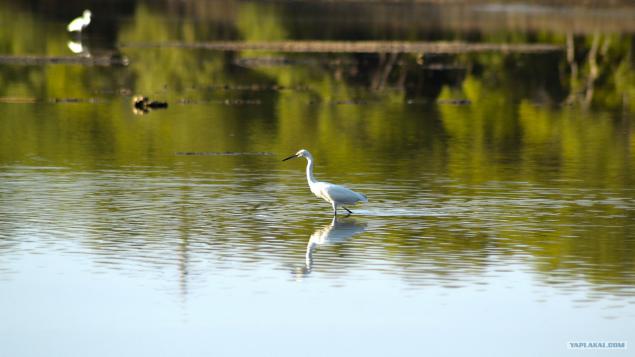 Sunset overlooking the Trawangan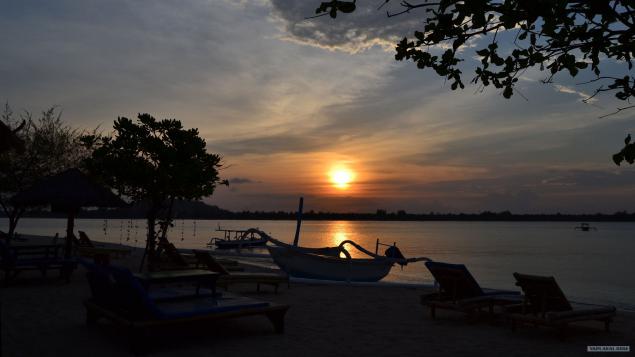 UNDERWATER as interesting, not Consider Sheikh Mohammed, of course, but still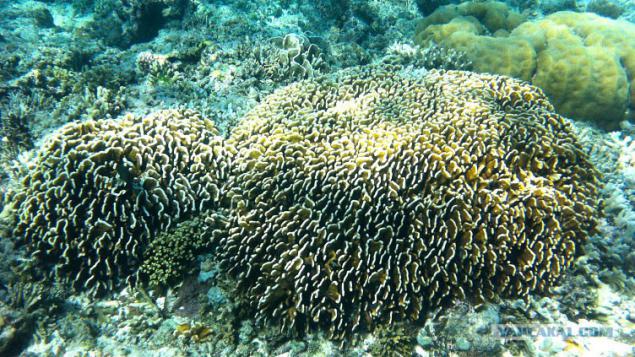 continue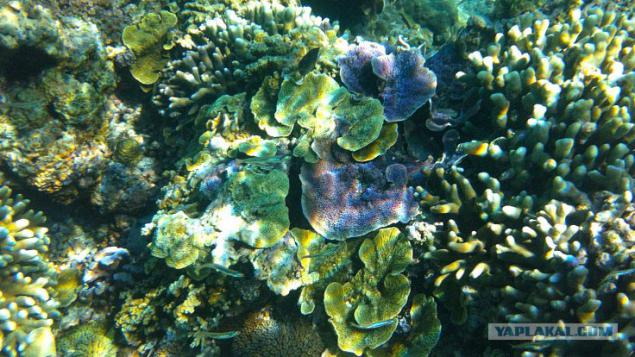 not quite the usual seaweed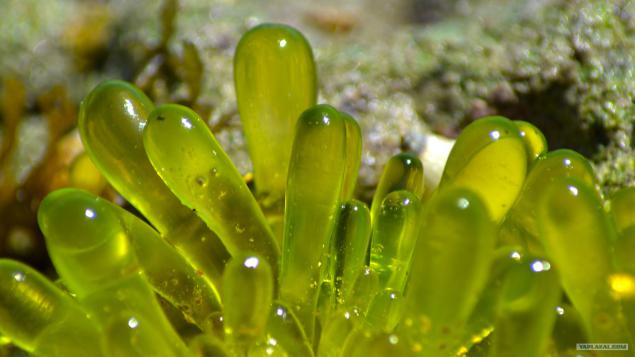 Hedgehog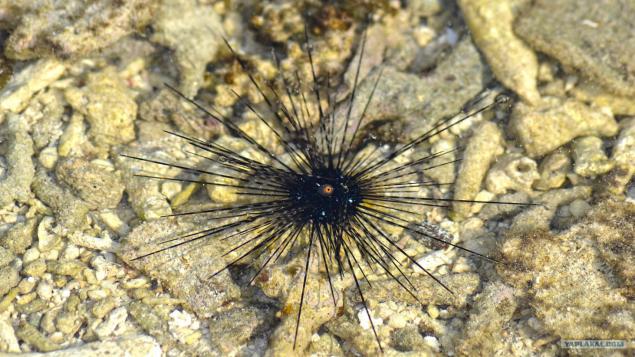 Highlighted hedgehog
Starfish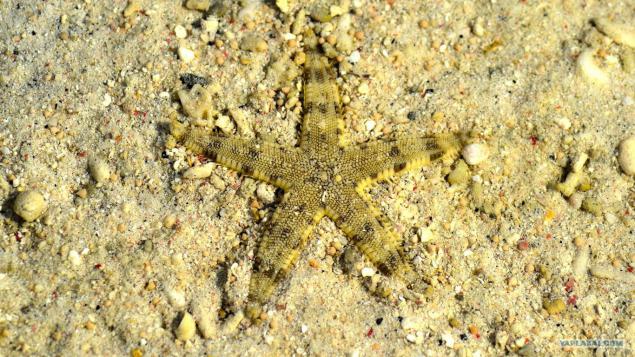 Starfish is a little different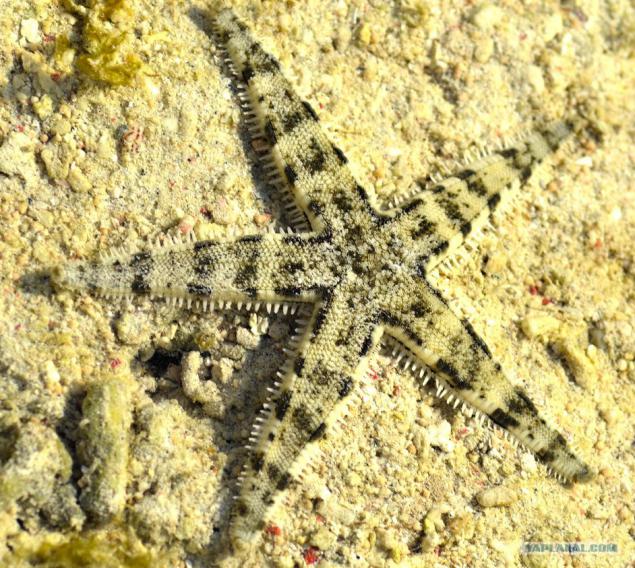 Marine gifts dildo?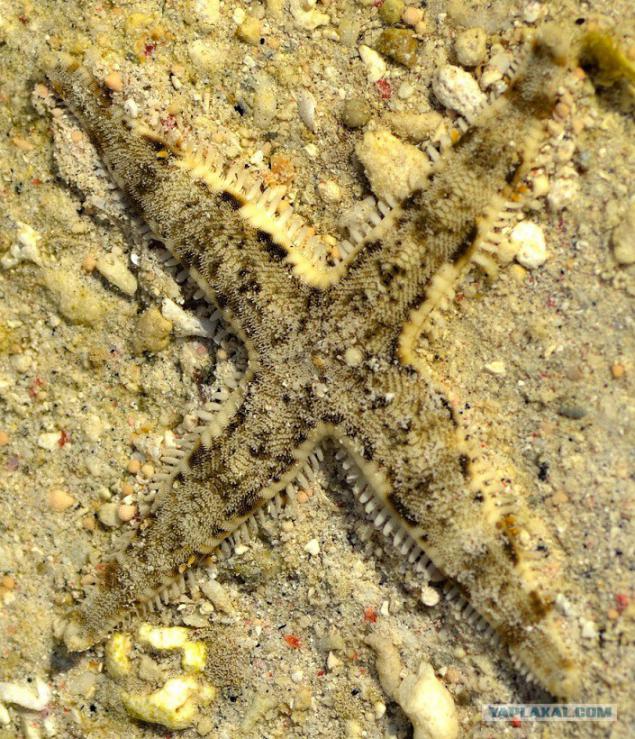 Fish Nora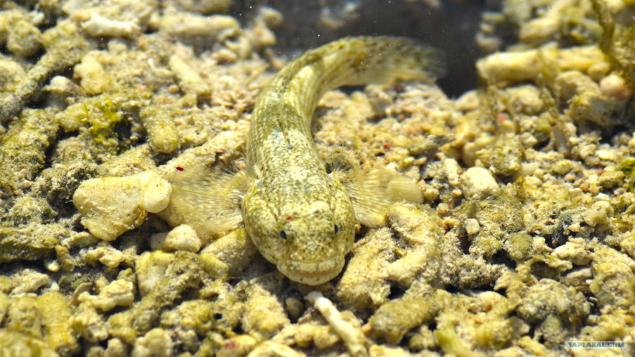 rak- hermit
cancer asshole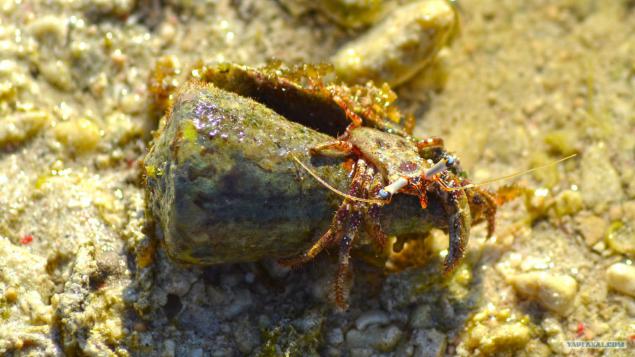 rak- gardener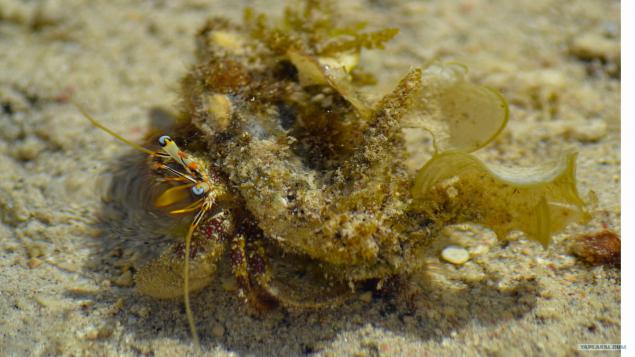 rak- izrakovinysvalivatel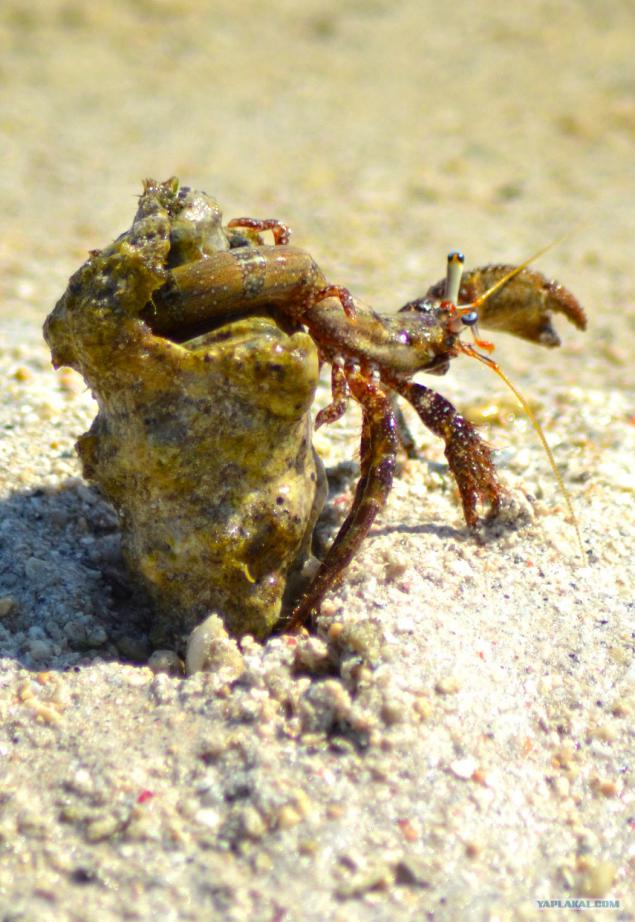 krab- captain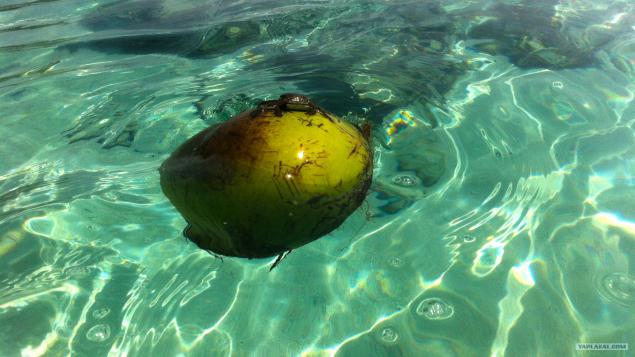 nelyublyufotkatsya crab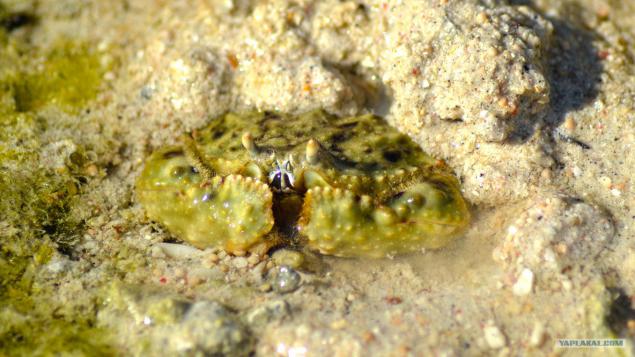 nimble crab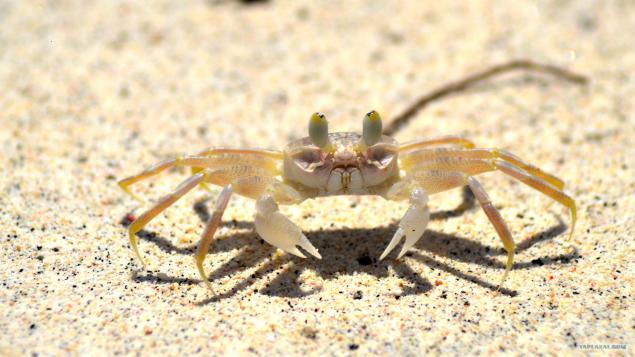 slut crab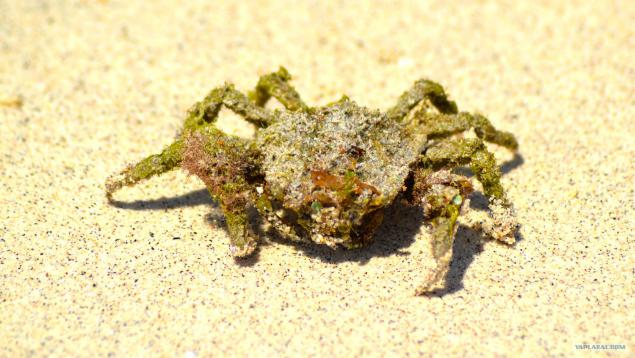 crab pretty face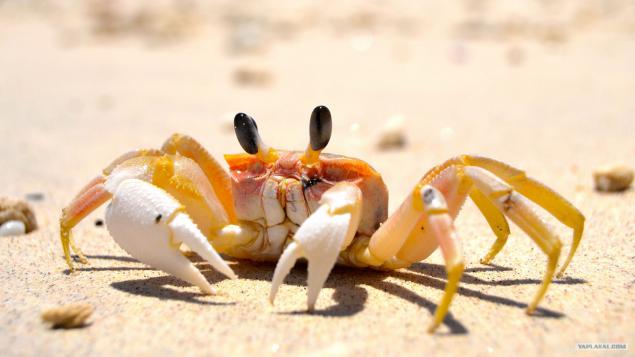 grandmother came crab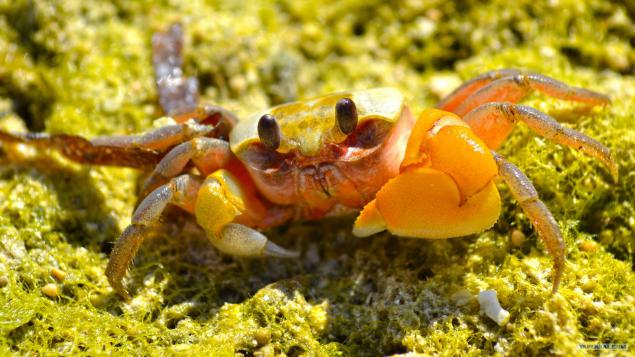 unknown palm-sized garbage pleasant to the touch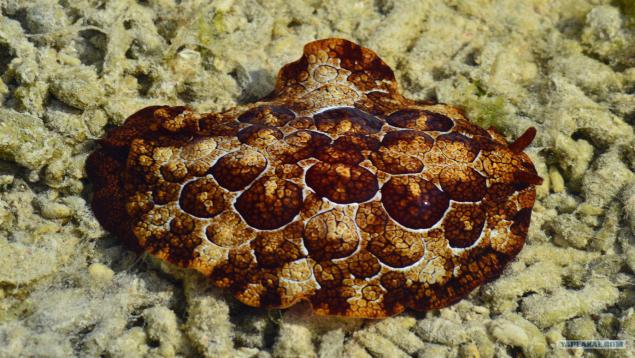 whose shell is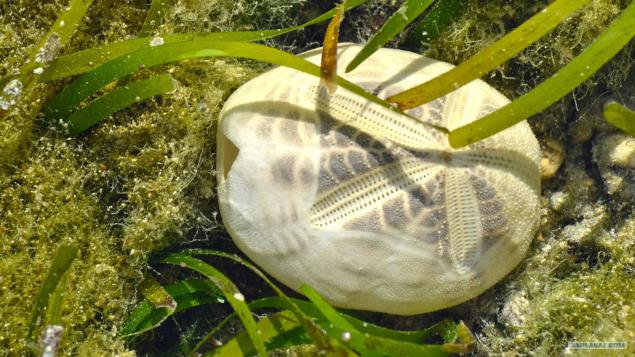 rakuha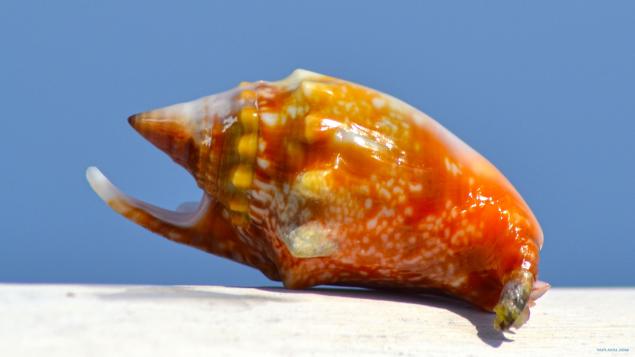 resident (resident) rakuhi
 - You invade privacy, I forbid taking pictures !!!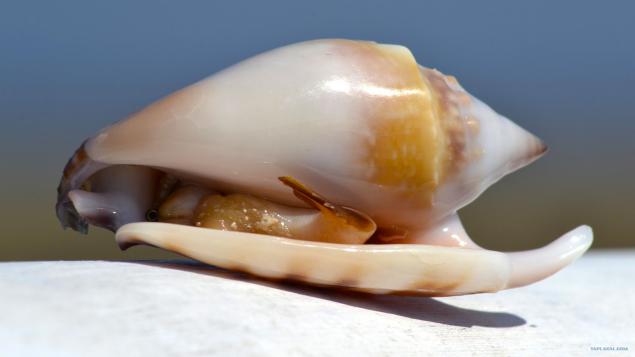 cherepashonok in basseyne- they were grown on artificial island in the ocean and they completely saw, but could not take a picture unfortunately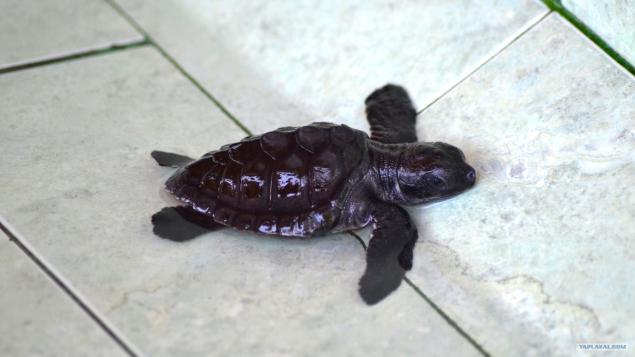 Initially, it was decided to live here 6- 7 days, then jerk back to Bali kuda something closer to the airport, but stayed on the 11th and did not want to leave, but had needed a relatively nimble Internet, to finish things do not finish in Russia and in the the island with him (nimble Internet) trouble, and work on it (the island) - a crime.
Leaving very scolded, on a boat, the local Therefore, "spidbote" for $ 55 with two longer in Padang and posevernee- in Amed (the village with a port in Bali). Again oblom- at "Swim" to Amed on the beach colors (brown, black) like it razvidet, sadness :-(. Fotik flatly refused climbs out of the backpack.
It was decided to go back to Kuta, for 4 days in Indonesia just left, and the place is already punched. However, after the fairy tale islands in the prosaic Kuta went into the bout with longing for one night, but the morning pulled himself together and continued life.
On the way to Kuta was in terrible traffic jam, reason is the preparations for the cremation of the deceased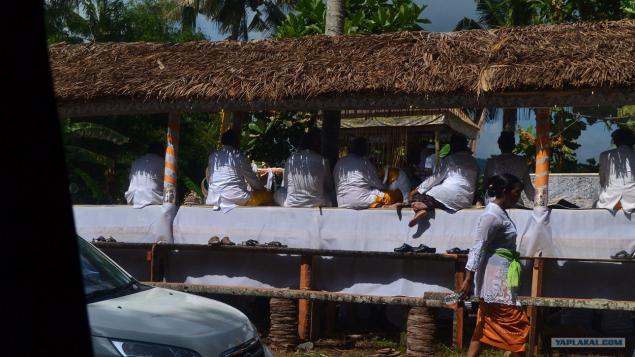 who died on the pedestal between the people in the white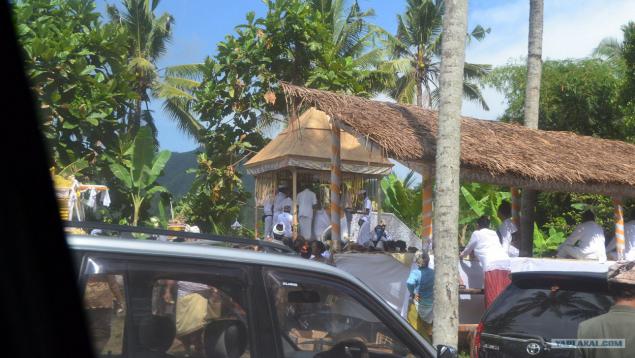 Kutovskaya something to ponder monkey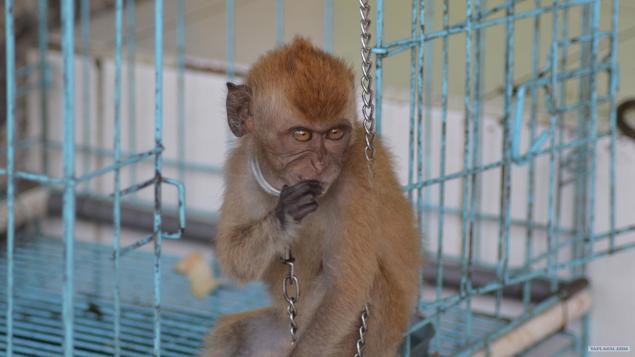 vdolplyazhnaya Street
street leading to the street
vdolplyazhnoy
Most chastovstrechaemye ads in Kuta in one pictures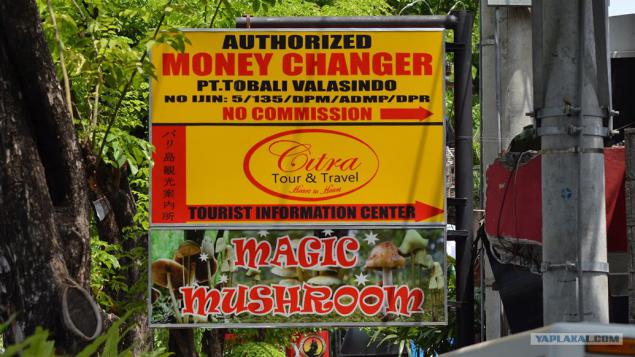 shaytan- mopEd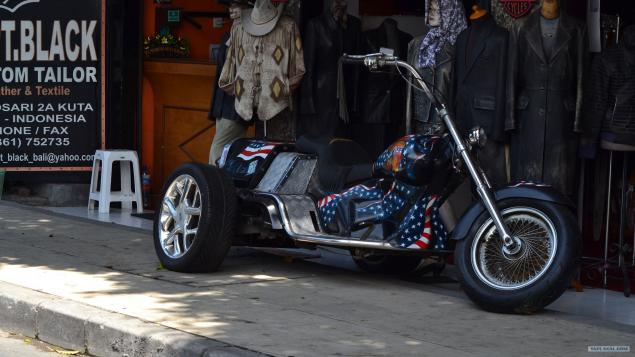 mopEd -type rear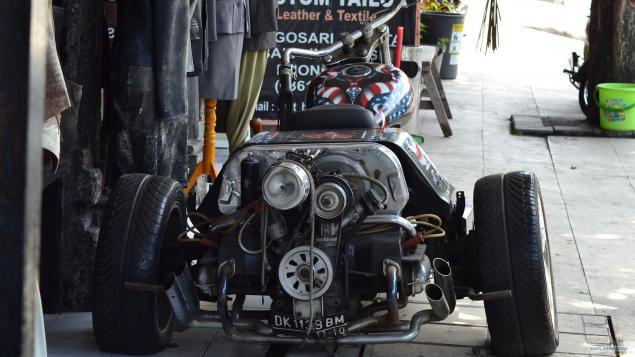 Exotic fisherman on the beach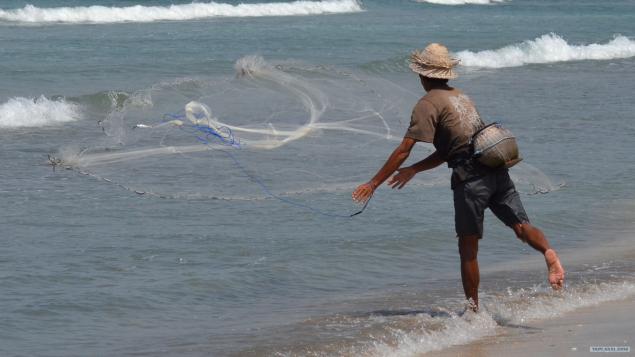 rupiah on 15.11.2013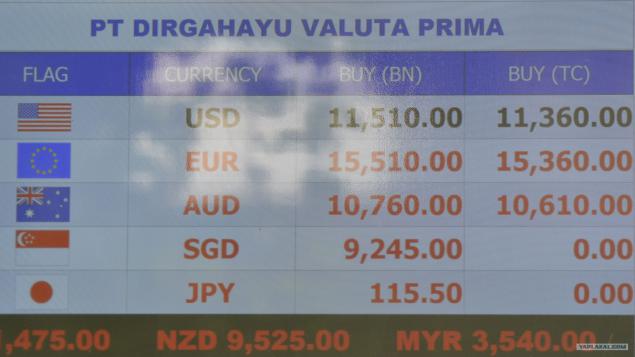 carefully surfers on the pavement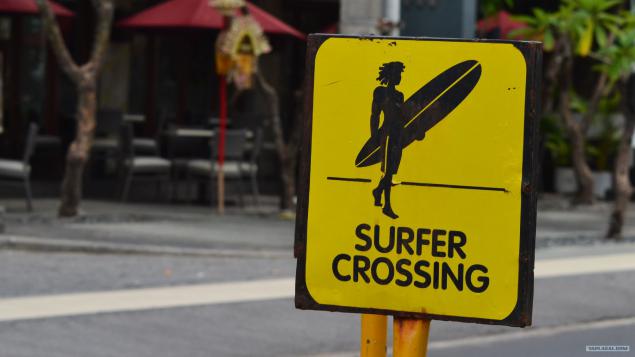 Our last day in Kute- sky is crying, he does not want us to left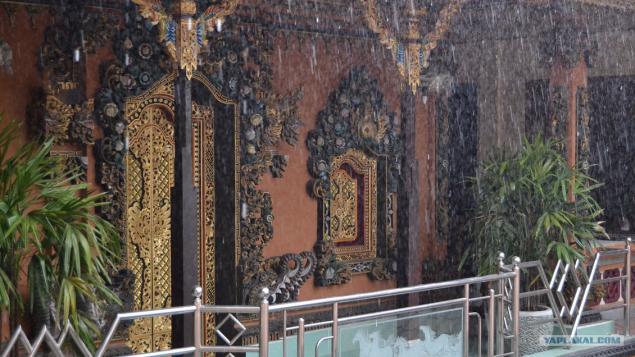 Vzletka-Ocean under the wing does not fly away so often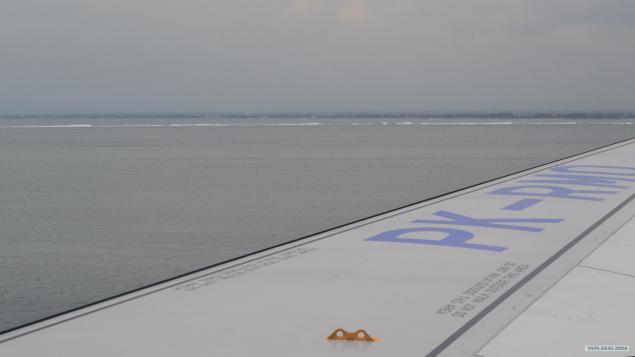 The island we definitely fell in love in Bali really nowhere to were- were only in Kut, a little, and interacted with our majority by foreign turistami- BALI did not like (not us), to communicate with people from Kuta and Nusa Dua. Children who read to here and here letet- plans are very clear what you want. If you are not here to live and work, and for 2 weeks otpuska- then think twice. Getting to the hotel is not cheap and not close. At about the same things can be found closer and cheaper at the same Tae, for example: the sea, palm trees, monkeys, whores, drugs, alcohol and parties. Small sparsely populated island as there is closer and cheaper.
If you just want to lie on the expensive lick the beach under palm trees on the shore of the ocean and to the waiters you were transferred through the tail porog- the best in the Dominican Republic (judging by the reviews of relatives).
Here it is necessary to go for the atmosphere, but unfortunately, for 2 weeks, you can not have time to feel it.
Here somehow so actually everything. All successful travel !!!
The night sky over Meno smiles so
P.S. Whew, I dopisal- go to eat: write - I will answer later.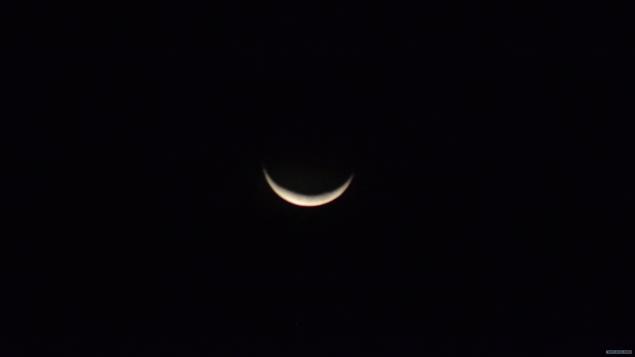 Source: