June 8 as a world ocean day. In his annual message, devoted to this event, John Ashe, President of 68th session of the UN General Assembly, noted the importance of the oceans for billions of people on the planet.
Mankind, flora and fauna are directly dependent on the state of the oceans of the Earth. John Ashe called on the international community to more efficiently use the resources we gratuitously receive from the seas and oceans.
Also, in a message addressed the issue of the protection of the marine environment from pollution. Amid heavy usage of water resources, bordering on excessive, the topic of water pollution the ocean has become particularly relevant.
The world ocean is huge, one and indivisible conglomerate of the seas and oceans, mutually influencing each other. Closely related, all water bodies occupy most of the surface of our planet – 71%.
From the oceans literally determine our lives: they produce oxygen, feed, and heal humanity, shaping the climate on the planet and are a supplier of valuable resources. But today the oceans than ever, need our protection.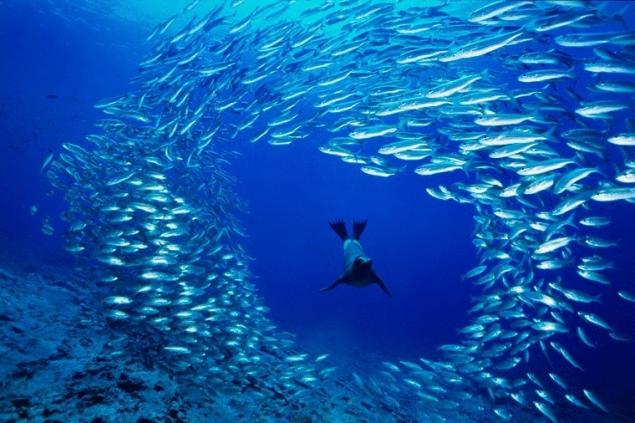 Every human action can harm the marine ecosystem. So to any business, even such as the color of shoes should be approached from the point of view of its security environment, including the oceans.
Since all waste products of human society, sooner or later, find themselves in landfills where the chemicals gradually seep into the groundwater and further to the oceans, then you need to think in advance about how much harmful ingredients we use in a particular activity.
The "health" of the ocean directly affects human well-being. And world ocean day, approved in 2009, aims to remind us of this. The thesis this year was the slogan: "Together we can protect the oceans".
As noted in his message to John Ashe, UN General Assembly recognized the fact that seas and oceans are one of the fundamental pillars of sustainable development in all regions of the world. This postulate has been reflected in the "UN Millennium Declaration".
To fight for the purity and health of the ocean was joined by social activists, politicians and independent journalists. Also show the active participation of photographers that demonstrate that man does to the ocean. June 9 will be awarded the authors of the best works on the subject.
Source: zeleneet.com