That took the main event for many fans of video games, the international gaming conference in Los Angeles E3.Chto so interesting we were introduced to developers from around the world? Further, most key events of the conference.
It was announced two new gaming console
The most anticipated event is a demonstration of the new console from Nintendo -Wii U.Skazhem immediately: it will be an interesting controller. Judging by the roller, it can be switched off by the controller on the TV screen and back. It looks impressive and kind of like, even comfortable. Moreover, the screen on the controller periodically to be used in a particular game. Technical aspects: the display 6, 2-inch, touch-screen, motion sensor, built-in camera.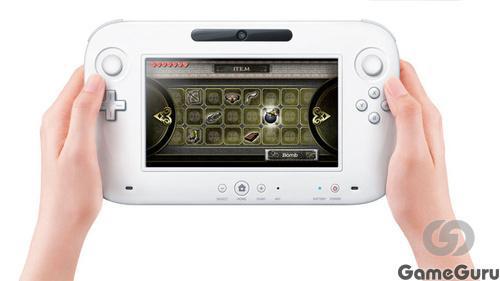 & quot;
Now details about the console itself. The main point - finally everything will be in HD. The demonstration video flashed the new Zelda-project. The picture gives the console and juicy details, but ... after all this is just a technical video.
Games. LEGO City Stories - is an open world in the universe of LEGO. A couple of screenshots caused association with, sorry, GTA. Lunch will be a lot of titles. In the new console from Nintendo is expected, for example, Darksiders 2, Batman Arkham City, Ghost Recon Online, Metro Last Light, Ninja Gaiden 3, the new Tekken and Assassin's Creed. Not bad, is not it?
PlayStation Vita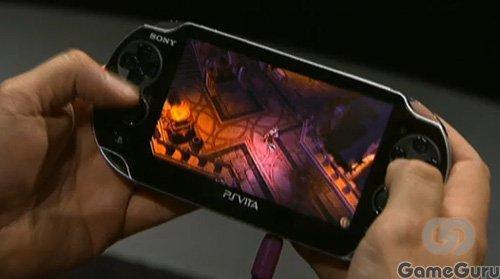 The console will hit the market in late 2011 and will cost either $ 249 (model with support for Wi-Fi), or $ 299 (model with support for Wi-Fi and 3G).
Announced and demonstrated support for Microsoft's Kinect in a few games, very interesting to watch and waiting for the game for many became doubly painful!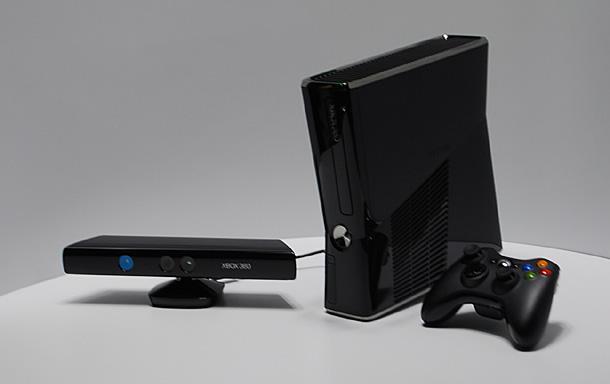 Owners X360-version of the game will be able to maintain the dialogue and give commands using my own voice in Mass Effect 3!
Mass Effect 3 will be released March 6, 2012.
In addition, as previously reported, will receive the support of Kinect shooter Ghost Recon: Future Soldier, as well as all future projects in the line of Tom Clancy.
During his speech at E3 2011 EA Sports boss Peter Moore (Peter Moore) said that four projects the company will support Kinect. They are the new FIFA, Madden NFL, Tiger Woods PGA and another yet unannounced game.
In honor of the release action Batman: Arkham City will be released, and special controllers shaped betarangi. Both copies will be on board the comfortable rubber handles, LED-backlight with 7 colors and double (yeah, baby) vibration.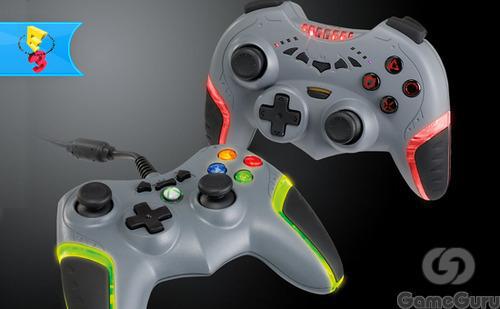 September 20, exactly on the day of the release of Gears of War 3, on sale and a special Xbox 360 bundle, dedicated shooter. It will include the Xbox 360 console with a hard drive of 320 GB, two controllers (which, like the console itself will be provided with unique coloring), a copy of the game, the headset and a voucher for a jump of two DLC.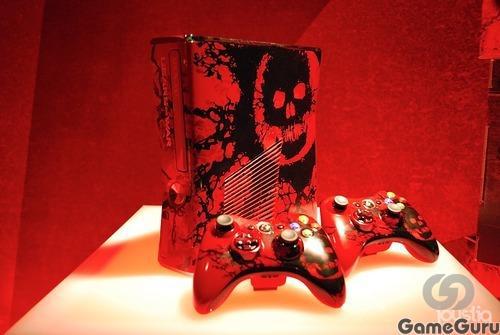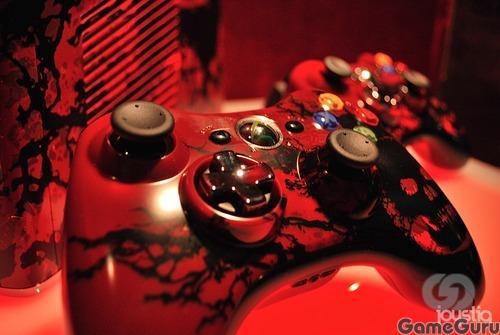 And now let's move right up to the games.
Without a doubt the most anticipated game of 2011 for Battlefield 3
Shooter will be released October 25, 2011, two weeks before Modern Warfare 3. Before that, in September, DICE intends to hold an open beta testing games.
Exclusive PlayStation 3Uncharted 3: Drake's Deception
BioShock Infinite comes out in late 2012 on three platforms: PC, Xbox 360, PlayStation 3. Irrational Games is going to add to the PS3-version of the game support PlayStation controller Move.Krome, during the press conference it was announced that Irrational Games is working on a kind PSV-design in the universe BioShock.
Hitman: Absolution
Electronic Arts has announced at E3 2011 a few games that will work on iOS-compatible devices (iPhone, iPod Touch, iPad). There are four: Madden NFL 12, FIFA 12, Need for Speed: The Run and His Majesty Battlefield 3. As soon as they will be prescribed in the App Store, is still unknown.
Following the other games of its own E3-rollers were awarded FIFA 12 and Pro Evolution Soccer 2012. The next iteration of the rival football simulation will be released in autumn this year, with FIFA 12 will support the new technology Impact Engine, confers increased realism of contact between the players.
Konami has announced the HD-collection of the three-game series: Metal Gear Solid, Zone of the Enders, and Silent Hill. The first will include: Metal Gear Solid 2: Sons of Liberty, Metal Gear Solid 3: Snake Eater and Metal Gear Solid: Peace Walker. The second - the actual Zone of the Enders and Zone of the Enders: The 2nd Runner, in the third - Silent Hill 2 and Silent Hill 3.
All three collections will be released not only on the PlayStation 3, but on Xbox 360. In this case, PS-versions of some ports will support the system «Transfarring», providing compatibility between the saved games, for example, PSP- and PS3- versions Metal Gear Solid: Peace Walker .
In addition, Konami is working on a completely new project in the line of Silent Hill. The game Silent Hill: Book of Memories will be released only on the NGP (PlayStation Vita), and this is all that is known about it. Meanwhile, the release of Silent Hill: Downpour had to be postponed from autumn to winter.
Square Enix has finally shared with the public the first trailer for the new game in the series Tomb Raider. Unfortunately, the gameplay in the video was not shown - just 3 minutes a very high-quality CG, demonstrating the outset of the game. Release which, incidentally, will be held in autumn 2012, as well as learned through this roller.
Namco Bandai released a new (and, incidentally, very beautiful) trailer role-playing game Dark Souls, who became famous thanks to the American release date - 4 October.
Reactive shoes, trendy hat and acrobatic skills, which would envy itself Faith. Let me introduce - Killian Samuels, the protagonist fi shooter Prey 2.
THQ bestowed portal GameTrailers first gameplay trailer of post-apocalyptic shooter Metro: Last Light, announced earlier this week. The game continues the storyline of the first part and out on PC, Xbox 360 and PlayStation 3 in 2012.
Activision gave the floor to James Heller, the protagonist action Prototype 2. The main target Heller in the new game will be Alex Mercer, the protagonist of the first part of the series. That's it as a carrier of the virus Blacklight, Heller felt guilty for the death of his family.
The sequel will be released in 2012 on PC, Xbox 360 and PlayStation 3.
Microsoft Game Studios will release in 2012 a new game in the universe of Fable - Fable: The Journey. The project was presented by Peter Molyneux at the press conference of Microsoft in the framework of E3 2011.
Game Genre: rail first-person shooter. It works only under the control of Kinect. For example, to call a magic spell or shove an enemy, the player will have to make a certain gesture with his hands.
Exclusive Ryse the Xbox 360 and Halo: Combat Evolved Anniversary
E3 2011 conference Game review 33 +0
 - 0
0
June 12, 2011, 10:24 igorchetver
Comments (38) And as for the two main game E3 word, so that the fat minus. Meganom
June 12, 2011, 12:20 1 what? Scream
June 12, 2011, 13:00 +5 TES V: Skyrim Meganom
June 12, 2011, 14:04 0 I do not think that's the main game of E3 ... well, someone like)) ... I, for example, the most anticipated exhibition battlefield 3, and waited - have shown remarkable roller 3, held a demonstration multiplayer (who something very lucky) and were interviewed)))) besnika
June 12, 2011, 17:56 3 I did not mean at all to start, saying "In San Francisco kicks off the presentation of TES V: Skyrim, and even some games" =). Home it is for me of course. Oh, what sort of fights fouled, feast for the eyes! The only pity is that the console dazzled eyes, painfully oproschen tools, skills and spells. But, though I do not play for several years, for the passage of new scrolls ready to buy a console or computer.
And so more and Modern Warfare 3 missed.
Meganom
June 12, 2011, 18:14 2 shikaaaaarno icemen33
June 12, 2011, 20:47 1 Actually, for MW3 word. While I was watching a Microsoft conference, and even a little disappointed, always accompanied by the evolution of the output of the game, ie, the new engine, and only then redraw levels and weapons, and again zaryadyad Sancho-Pedro
June 12, 2011, 12:58 1 as it would have sounded strange, but now hinders the evolution of the console ...
Now almost all are oriented on the console ... Aci-RoY
June 12, 2011, 16:46 0 Yeah, exactly) because of the "outdated" stuffing manufacturers are afraid to make the game more beautiful ... besnika
June 12, 2011, 20:04 Thank God one battles, first to make the computer and only then on the console port. WodkaGT
June 13, 2011, 16:16 0 COD series has never changed the engine if that. Everything is the same but with new effects. WodkaGT
June 13, 2011, 14:51 1 What are you? So BO and MD2 on one engine? Come to your senses. Sancho-Pedro
June 13, 2011, 15:50 0 BO and MD2 on one engine people. The modified Quake engine. WodkaGT
June 13, 2011, 16:02 0 BO and MD2 on one engine people. The modified Quake engine.
PS: This still from the first part totzhe engine with ever new trinkets. WodkaGT
June 13, 2011, 16:03 0 And what a bastard cons? South fucking do not know if the silent, okay? WodkaGT
June 13, 2011, 18:07 1 Firstly, I do not minus your komenty- I absolutely fuck.
Secondly, he gave you the article, where it says that MW2 - is IW engine 4.0, and BW - IW engine 3.0. Maybe the difference is only in the title in the single digits, but the engines are radically different, if only because it is used by different developers, which in turn modify them. Sancho-Pedro
June 13, 2011, 20:07 0 I did not say that you are their disadvantages. :)
And these engines are not fundamentally different. If you put on the car new headlamps and seat it will not radically new machine? The new engine - is the creation from scratch of the source code. If you carefully read the article it will be seen that IWxx - any version is modifying engine idTech. Developers of the way, though different but the basis for the development they have one. So the question on my part. So for those interested. How much you know about the development of games and in particular the development of mods for instance toyzhe COD? I once modil it quite successfully and even corny right now I can tell you that absolutely all the version of the engine used tezhe COD files, tighter system of storage and retrieval. WodkaGT
June 13, 2011, 20:44 0 I do not see a drop in the creation of games or mods. But it is a matter of common sense, practically all the difference in games KODa- this engine and he is not the same. Yes, it seems, but FPS something similar. It is because of differences in such a successful engine MD2 and BO all spread rot. Sancho-Pedro
June 13, 2011, 22:28 0 BO gnobit killed because of balance. The engine is overloaded there. Trite overloaded. Old engine equipped with a bunch of all sorts of features and still not optimized. BC2 example looks at times better and comes at me two times faster. WodkaGT
June 14, 2011, 20:21 0 Well, actually not be so swear by the author if he made a game in the list, the topic would be 4 times greater ... besnika
June 12, 2011, 16:05 2 Well, then let's say: the author is not illuminated all the key events :) SadMad_Rus
June 12, 2011, 16:27 0 can be ...) besnika
June 12, 2011, 17:57 0 NotRussian
June 12, 2011, 18:56 0 Thank you :) and the tag do not tell? SadMad_Rus
June 12, 2011, 19:06 I did one long understood)))
You go to youtube, there push the Share & gt; embed, and put a tick in the «Use old embed code».
Gets the length of the string kakogoto delirium fits all here, and voila)) NotRussian
June 12, 2011, 20:09 1 HELP then be corrected ... and then help nonsense SadMad_Rus
June 12, 2011, 21:23 2 nindendo ve had. fall 100%
but it is a very huge p2p
June 12, 2011, 19:02 1 What do you minusuete him? What zadrotiki, fl yes. Only the word has a positive value, such as "very enthusiastic people of a certain profile." Once there was also zadrotikom video games, recall those years with a gasp. He lived in other worlds and was not ashamed, but did not know the problems. Now do not obessud, to work, but without delay. Loot, loot, loot. And then - just search where drives with three games at once, but cheaper, for 60 rubles ... That's where there was freedom. Believe it not, but in some Morovinde living was better than this, "Royce vperd !! 1»
Minus, since you see fit. Meganom
June 12, 2011, 23:04 1 Thank you, you are absolutely right, if I wanted someone here insult, I would not have tried in my comments diminutive form of the word. Positive_Cat
June 12, 2011, 23:05 1 Yes, I'll know that you're a good man, already realized, that unsubscribed. ;)
And none of BF did not play, but keep getting "wow effect" from one only of videos. Meganom
June 12, 2011, 23:12 0 The same situation, tried only Bad Company 2. Well, there is good multiplayer) Positive_Cat
June 12, 2011, 23:15 1 But all the same waiting for Skyrim. Series TES, this is the kind of thing that is going to the store and putting some minutes. 13000r. for the console, if it is to play Nenach (and now all aplovskoe, especially not played enough). Let Oblivion and not delivered concerned as did Morra, but the curator was Todd Howard, and this inspires some confidence. Meganom
June 12, 2011, 23:24 1 I am waiting for Half Life ... which year forward Akanilla
June 13, 2011, 1:25 1 Games are not particularly fond of, just a series of FIFA from 2001 oh, but the article simply chic. I got a great pleasure. Especially with the last clip. Thank Plus! Zofr
June 13, 2011, 3:08 three great topic! Trailer Bioshoka I watched with my mouth open oo WhispFear
June 13, 2011, 12:57 Only registered and authorized users can leave comments.