If you have a smartphone or tablet on Android (or even both of these devices), then you have probably noticed that 2014 was a stellar year for new games. From beautiful puzzles and frantic shooter to adventure and quizzes, and the category of "game" play-Market Google continues to grow. Column of the best applications for Android provides new releases every week, and now, having reached July feels good moment to make a summary of some of the best Android games in the first half of the year.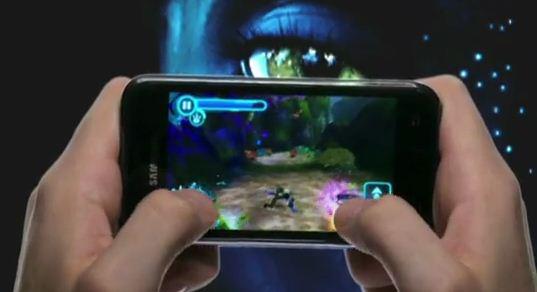 Prices below are valid at the time of writing (July 9), so keep in mind that they may have changed. IAP means that the game includes the application of various types of purchases: from virtual items and any currency to simply pay to unlock the full version of the game.
By definition, this type of selection is the subjective formed gaming taste journalist who wrote this article. So, please, do a bunch of comments to tell me why I should not include one game or the other should be included: your recommendations for great Games in 2014, more than welcome.
Finally, if you're more interested in the platform iOS, then read the
"Специальные 40 best iPhone and IPad Games from 2014 (to date) ".
Translation of the article and prepare the team
Telebreeze Team
Our page on
Facebook
and
Twitter
"Monument Valley" (£ 2.49)
Start with one of the most beautiful puzzles: Monument Valley is sold in quantities of 50 0000 copies in the first month on iOS, before you switched to Android. This changes the appearance of a surreal game in which you must hold a princess to walk through the intricate architectural structures. She is short, but very very cool.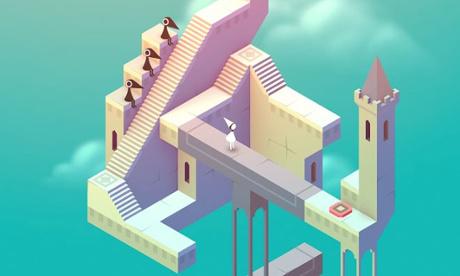 "The Room Two" (£ 0.99)
If you have not played the original game "The Room", then it is worth it to see a continuation of this game is the game itself raised a notch or two. "This is a puzzle, wrapped in a mysterious game in a beautiful, embodied in living images, 3D world," as the developer of the game, it's well thought-out collection of puzzles that will help to cope with logic skills.
"The Walking Dead: First Season" (Free + IAP)
The Walking Dead: amazing how a TV show, but it is good as an adventure game. Company developer - Telltale Games - zombie apocalypse has won wide acclaim, and for good reason: it does not skimp on the plot or characterization, and make you tremble, if you play at night. One episode is available for free, but with further access to purchase the game in embedded applications.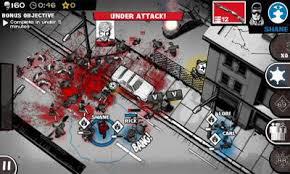 "The Walking Dead": Second Season "(Free + IAP)
Burning bright flame the entire first season of The Walking Dead? You are already right in the second season of the game, which was released a few months after the first. Again, this is an exciting adventure game you oppose the horde of the living dead, with one episode of the game available for free, and other episodes, which are sold in embedded applications.
"Clumsy Ninja" (Free + IAP)
Easy debuted on Android in 2014 Clumsy Ninja character is: "The most unfortunate ninja ever grace the touch screen" according to developer NaturalMotion. This is a game in the style of a virtual pet, where you train your skills through trampolining, ninja basketball et al. Excellent animation creates this great fun.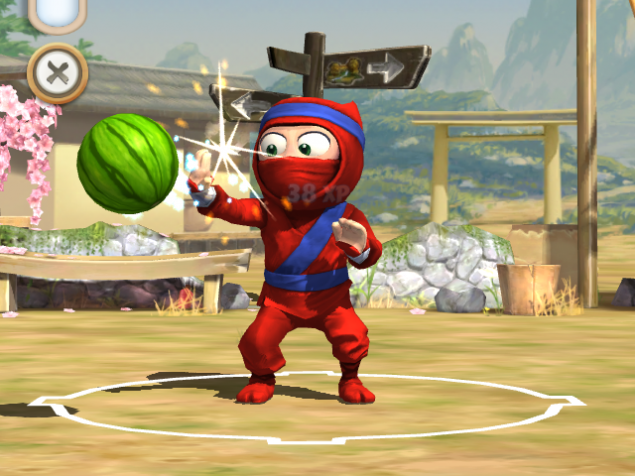 «Boom Beach» (Free + IAP)
Boom Beach - this is the third game from the developers SuperCell, who enjoyed enormous success of the game Clash of Clans and Hay Day. Like those, it's shareware game: you have to build a base on the island and grab the base of the other players. Playing with a military theme and great potential for strategic planning.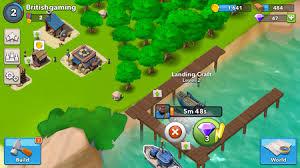 «Kiwanuka» (£ 1.79)
This year Kiwanuka is adjacent to the Monument Valley as a beautiful puzzle game for Android, although the plot of the game takes a few moments from a variety of sources: from Lemmings, for example. Help lost people find freedom. Small Painted men build "real" bridges and moving from one island to another safely. Beautiful graphics and many levels.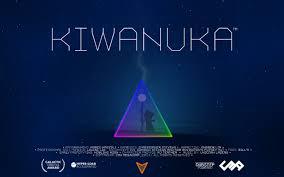 «XCOM: Enemy Unknown» (£ 7.14)
This game may seem expensive by the standards of the application, but if you like strategy games, you get a cool gameplay on every pound of XCOM: Enemy Unknown. This is a faithful conversion of the classic sci-fi games - you prevent an alien invasion with careful tactics and not unbridled shooting.
«Threes!» (£ 1.20)
Flappy Bird is no longer available, so I exclude it from the review. Nevertheless, the only game Threes! can compete with it this year. It is very simple: There is a field of four by four cells and a few randomly scattered on it cards with numbers from one to three. One and two are interconnected and get three, but the three above - only connect to the same value on the numbers. Numbers greater than three triples formed by adding to six, six - twelve, twelve - of twenty-four, twenty-four - forty-eight, and so on. The game continues until until the whole field is not filled numerals which can not be folded. In practice, it is all very easy and fun.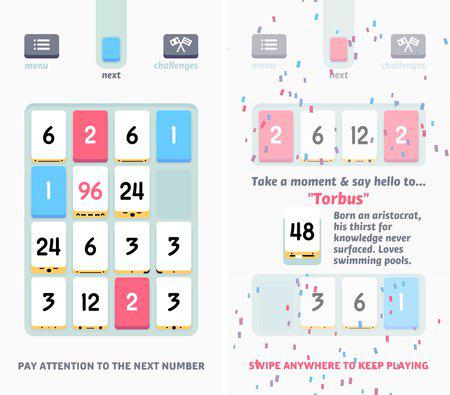 «Lumosity» (Free + IAP)
Lumosity is a popular game for brain training - in fact, a good set of games - in which 60m players are already playing on the Internet and on iOS. Lumosity, finally arrived on Android in 2014, with its accessible collection of mini-games. Great for stretching your gray cells for a few minutes every day, and to track progress over time.
«Band Stars» (Free + IAP)
Feels himself as a music mogul? Band Stars gives you the opportunity to form a group and lead them to success, hire and fire members of the group, if you want, to increase their skills and write hits. Social approach and extra features added over time, made this game -Very funny to it saved on your desktop.
«Broken Sword 5 Serpent's Curse» (£ 4.99)
Broken Sword 5 Serpent's Curse: adventures, with frequent changes of scenery, hidden doors and dusty skeletons. This is the second episode of the game Broken Sword developers Revolution Software. You will go on the hunt for a stolen painting, puzzles and a well developed story that will hold your attention.
«QuizUp" (Free + IAP)
It turns out that people like to play in the social quiz on their smartphones: So QuizUp acquired mad success on iOS and Android. This is a collection of quizzes covering more than 200,000 questions and the 400 built on custom events, so you can compete with friends.
"JoyJoy» (£ 1.17)
Much of the fun for Android gamers this year came in the game are amazing, poyavivschiesya from nowhere. JoyJoy one of them: the gameplay of this creation is that you - the ball before firing a variety of pieces and you need to survive in a square space, where you can not fend for themselves other beads. The game is great "time killer", which reach not so simple.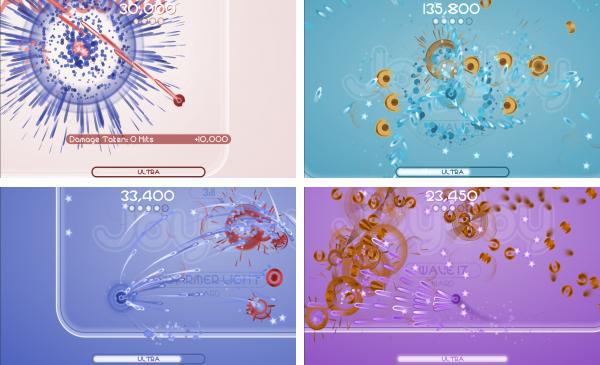 «Bad Hotel» (£ 1.49)
Another game that has gained a considerable number of awards and critical acclaim already on iOS, before the game appeared on Android, the developer gives you the opportunity to run their own hotel - which is teeming with rats, yeti and other invading creatures.
«Wartune: Hall of Heroes» (Free + IAP)
Massive multiplayer fantasy game Wartune can be intimidating for the casual gamer, but if you enjoy a solution to various problems, the game has a lot of problems to get stuck in it well: urban planning, and other battles.
«Eliss Infinity» (£ 1.76)
Eliss is a puzzle game that is ideal for today's multi-touch ustroyst in which you are immersed in a lively and constantly changing world. With the help of his fingers moving planet, increasing or reducing their volume. Eliss Infinity first appears on Android, complete with a new "infinite" mode. Great time killer.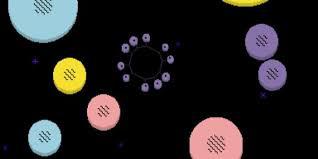 «Baldur's Gate Enhanced Edition» (£ 6.99 + IAP)
If you like role-playing games (RPGs), then for Android in this thread appears expanse in 2014. Baldur's Gate Enhanced Edition - a classic role-playing games on the PC, reborn as a multi-platform Project- thorough conversion of the game in 1998, plus the expansion kits that help you explore the world of monsters.
«OTTTD» (£ 1.65 + IAP)
OTTTD (Over The Top Tower Defence) outstanding game in the first half of 2014. You build and upgrade towers, manage a team of heroes and pack off the bosses, tower defense at its best.
«Angry Birds Epic» (Free + IAP)
Angry Birds Epic intriguingly moved into a new genre: RPG. You should not just throw the birds, and to create a team of birds, craft and upgrade weapons for them, and then accompany the pigs through turn-based battles.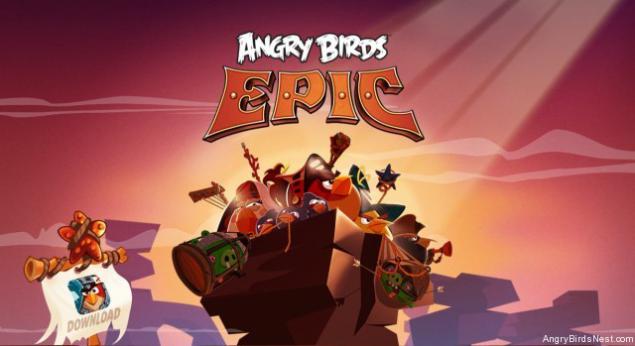 «VVVVVV» (£ 1.99)
Terry Kavanagh - a game developer with a growing number of fans, both among gamers and and among their peers, known for the best mobile game Super Hexagon, VVVVVV released this year: a mobile version of the retro gaming platform running on other devices since 2010. Adventure game with a hardcore gameplay, very interesting physics, and multiple levels.

«Cut the Rope 2" (Free + IAP)
Cut the Rope, like Angry Birds, one of the first major mobile gaming brands that have gone mainstream among Android games and games IOS. Its latest incarnation is the usual thing: cutting vervok for placing candy in your mouth sweet monsters Om Nom. Nevertheless, new characters and keep the game fresh ingredients.
Family Guy The Quest for Stuff (Free + IAP)
Mobile Game The Simpsons' freemium had sensational success in 2013, so it was no surprise to see the Family Guy following this year. It begins with the fact that Peter Griffin accidentally destroyed his hometown, leaving you with the task of restoring it, encountering characters, completing quests and razblokirovyvaya animation.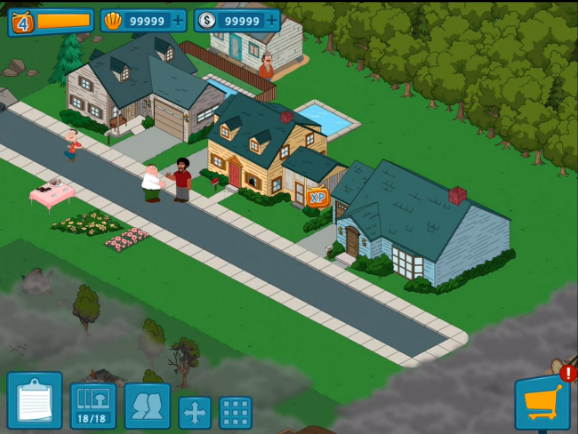 «Bubble Witch Saga 2" (Free + IAP)
Candy Crush Saga remains the biggest hit of the modern era of mobile gaming App Store, but the publisher King follows the success of his other games. The game was created by the inspiration from the classic game Puzzle Bobble, in this game your task is to burst all the colored bubbles at a certain level by shooting them from the magic of the boiler. There are many critics of the approach King, but the major mobile gamers still love games like this.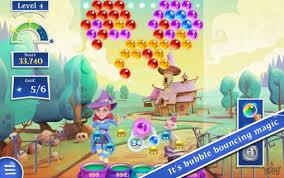 «Final Fantasy VI» (£ 10.99)
Square Enix have studied intently back catalog games Final Fantasy, to translate the famous game series RPG for Android. The game is made up to a pixel as a game in 1994, with the addition of some features of its 2006 remake. The game's plot describes the confrontation between the dictatorial Empire, seeking to conquer the world, and a rebel organization Returners. Great burst of nostalgia, of course, if you loved the original.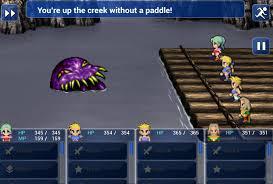 «HonorBound» (Free + IAP)
Another game series RPG. You create a party of heroes to explore the levels, capture monsters and repeat it all over and above the level of the game. I was well involved in this game at the beginning of the year: the style of Pokemon well complements the gameplay.
«Impossible Road» (£ 1.49)
Minimalist racing game Impossible Road - reduce the image hilly road, with lovely control system, giving you the opportunity to select the best path (or, rather, to prevent accidents). She hypnotizes bit difficult and interesting.
«King of the Course Golf» (Free + IAP)
King of the Course Golf - is an attempt to reinvent the game of golf for free use by mixing a known direction, accurate control of the touch screen and others. Positive reviews suggest the balance of the game is much better than the ill-fated Dungeon Keeper, released earlier this year.
«Hitman Go» (£ 2.99 + IAP)
Hitman company Square Enix has traditionally been a third person shooter on a console, but its Android-game this year chose a different style of play: it is based on a grid. This turn-based strategy game with a beautiful panoramic levels. Using tactics and strategy, you have to move around the grid, avoiding enemies. Murder is your main goal, accurate graphics and well thought out puzzle game will make a surprisingly entertaining.
«Icebreaker: A Viking Voyage» (£ 1.49 + IAP)
Icebreaker is an action-puzzle game with the theme of the Vikings, the main zadayacha - exempt Norwegian soldiers, 140 levels of puzzle solving. Management performs something between Fruit Ninja and Cut the Rope, as you chop ice and other obstacles. Game Bashers cause stir in a good way.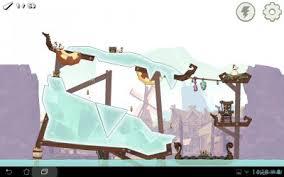 «Magazine Mogul» (£ 2.99)
Japanese developer Kairosoft has made a name for himself in the west with the game Game Dev Story: cute pixel art modeling in the game industry. In the game you will take under his control urban magazine editors. Gather a team of journalists and brainstorm to find the most interesting articles that will please all readers.
«Disco Zoo» (Free + IAP)
One of the funniest games that are released for Android this year. You run a zoo, and the need to find new animals to run in there and make money. The principle of "catching" is based on the discovery of cells with animal images. Each animal has its own encrypted on the figure, and your task - to open all cards with the image of a rabbit, pig, horse, and more than forty different beasts. For a "disco-buck" your zoo literally become "upside down." Visitors dancing, Prancing Pony and lions, lumiere and strobe will double your earnings.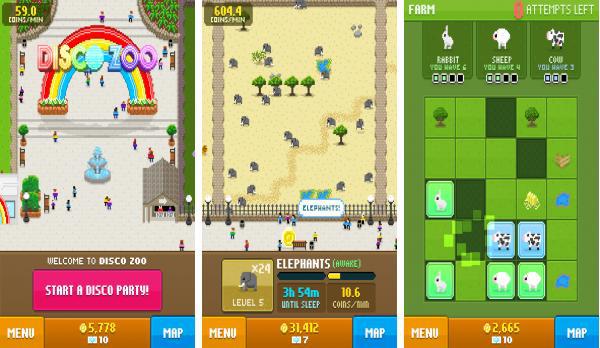 «Wave Wave» (£ 1.09)
Wave Wave - a unique visual and energetic game soundtrack, along with your tenacity, will give you the thrill of hardcore games. You will find a fabulous music tracks and various game modes, everyone will be able to choose a the one that will have his taste, and 25 different levels and flows in a mad rhythm game will not let you get bored for a minute.
«Farm Heroes Saga» (free)
Another game Saga of King, the game is very reminiscent of Candy Crush, but in her candy and sweets are replaced with fruits and agricultural products. This is a good puzzle game with colorful graphics.
«Rival Knights» (Free + IAP)
Rival Knights game in which you wear heavy armor jousting and begins to climb the ladder of fame. You will have to fight in a deadly battle with thousands of other knights and get the recognition of the people and the king himself. Improve their ammunition you have to go all the way from the poor knight to the kingdom of pride.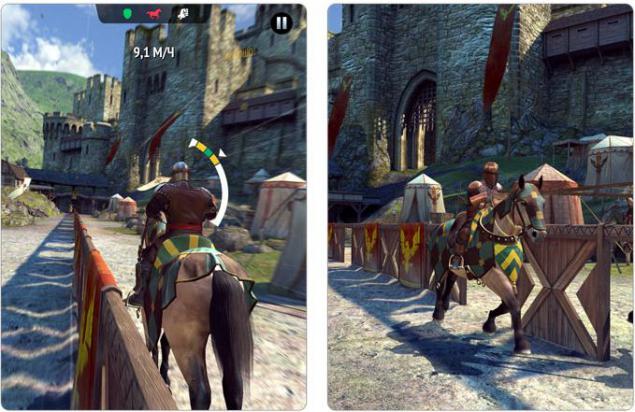 «Warhammer 40, 000: Carnage» (£ 4.99 + IAP)
So, speaking of games from the 1980s ... Flourish table game Warhammer 40, 000, may have been a few years ago, but it is still a popular brand with a lot of fans. Mini flurry mobile games including its popular games, you assume the role of spatial Navy, which blows everything he sees.
«Great Little War Game 2» (£ 1.99)
Developer Rubicon Development is one of the stars of Android games to its large and small military games. This game - a continuation of a great strategy. Meet the return of exciting combat soldiers. All in the game about sixty levels with the most difficult and dangerous tasks. The game used a modern engine that provides high-quality three-dimensional graphics with support for both smartphones and tablets.
«Card Wars - Adventure Time» (£ 2.39 + IAP)
The first half of 2014 was a year for my sons (ages five and seven years old), who found the animated series "Adventure Time" (Adventure Time) on TV, but for me the year when I found a great spin-off game of the animated series for Android . You will enjoy an amazing adventure with cartoon characters. You have to put them together and play variety of card battles.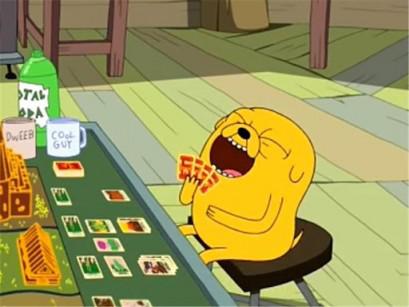 «FarmVille 2: Country Escape» (Free + IAP)
Is FarmVille still worth playing? The new version of the game, all tailored for you, you play as you wish: cooking, fishing, decorating his house, and much more.
«Hazumino» (£ 1.10)
Finally, Hazumino: game somewhat in the style of "runner" and block puzzle where you have to run, jump, and at the same time build a road for his runner. It is easy to play but hard to put down.
It's 40, and now you have a chance to comment on my choice of adding your suggestions :)
From myself
we would add the game "2048". The game was originally a browser, then switched to smartphones. All you need to do - connect the tiles, and eventually get the tile with the number "2048". When two tiles with the same numbers are touching, they merge into one, giving a number equal to the number on the two identical tiles multiplied by two. So you need to get two tiles by 1024, and to combine them into one to win. The game is very similar to the «Threes!», But in our opinion is more flexible and easy to perform.
Source:
habrahabr.ru/company/telebreeze/blog/229907/