There is nothing more attractive than own island, it's like your own little kingdom. Many celebrities own private islands such, because it is a symbol of their status in society!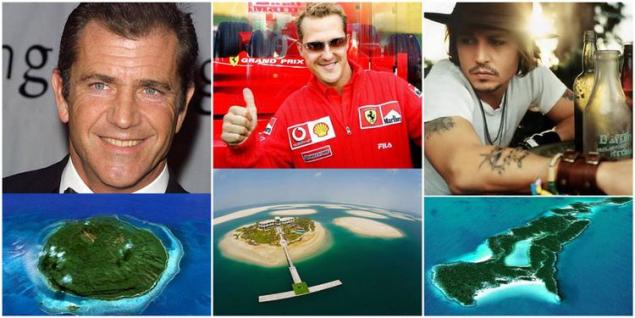 Marlon Brando - Tetiaroa, French Polynesia, Tahiti
Marlon Brando "discovered" Tetiaroa in 1960 while looking for a place to film. The atoll is located 33 miles (53 km) north of the island of Tahiti. Total area Tetiaroa- 2, 3 square miles (6 square kilometers).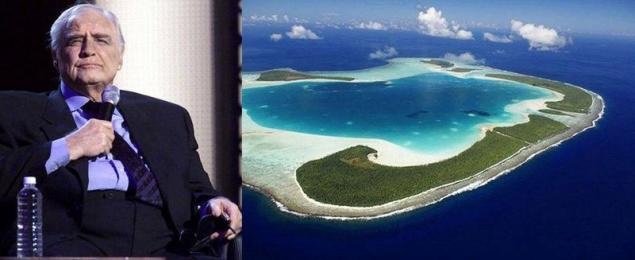 Nicolas Cage - Leaf Cay, Bahamas
In 2006 Nicolas Cage bought the island in the Bahamas for $ 3 million. Prior to that, the actor already owned a luxurious house on a paradise island. Reef Liszt - the islands with tropical palm trees, long sandy beaches and freshwater ponds. These 40 acres - a copy of a paradise on earth.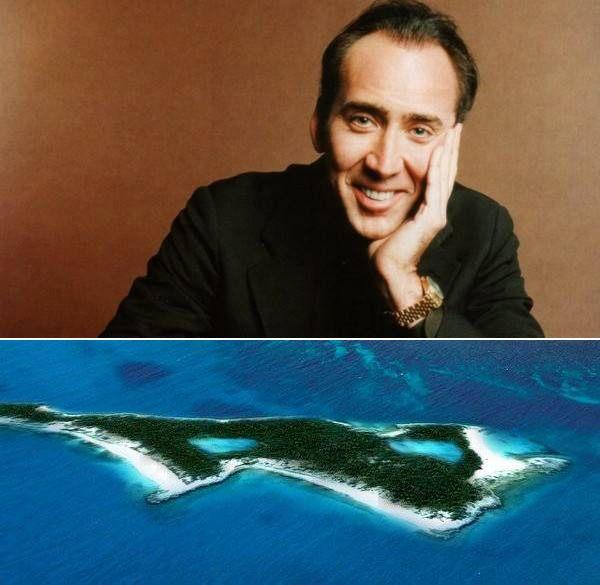 Johnny Depp - Little Halls Pond Cay, Bahamas
These 45 acres one mile long - a private island that is part of the Exuma archipelago in the south of the Bahamas. The cost of the island is $ 3, 6 million, there are the most beautiful coral reefs in the world.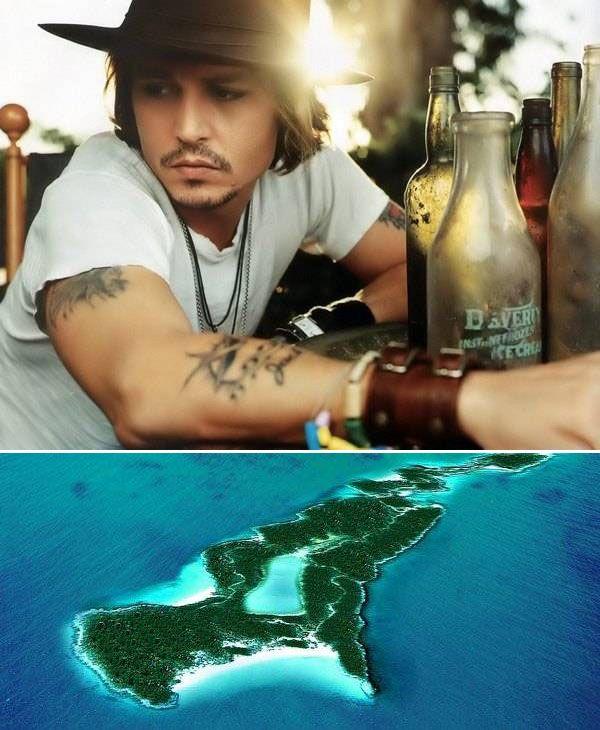 Leonardo DiCaprio - Reef Blackadore, Belize
Leonardo DiCaprio bought the island in two, 2-mile-long $ 1 75 million in 2005. It is a beautiful island with white sand beaches located near the famous Barrier Reef.