After reading this title, you must wonder: how is that even possible! Believe me, there is no contradiction. And if you've never gone on a journey, each day which is not planned in advance, perhaps the time has come to purchase this new experience. Follow our guide to enjoy all the benefits of travel, which will have a clear plan.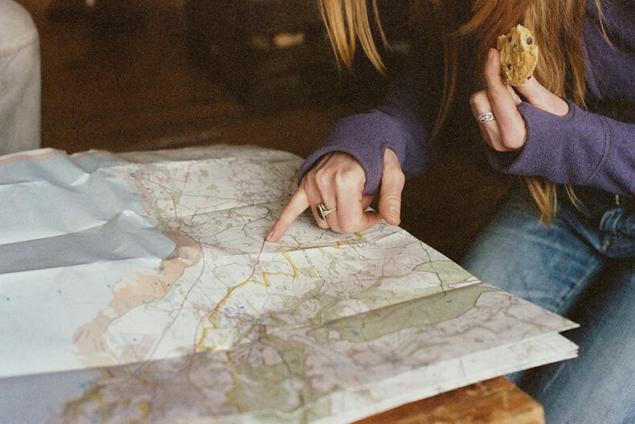 THE PROS OF TRAVELING WITHOUT A PLAN
The first serious thought of traveling without a concrete plan is unlikely to seem attractive to those who have never practiced anything like that. "Where will I sleep? What am I going to do and where to go? How can I be, if there are any problems?" all this uncertainty can really seriously scared.
But don't worry, you will get answers to all these questions. You may be surprised, but really to find a hostel to spend the night in a strange city, is not difficult, but in order to stay safe, just follow common sense.
The main fascination is not rasplanirovke in advance of travel that you do not have a clear plan that you want to follow, and you can change it. You have no idea how many interesting things can wait for you in this journey. You may be able to live in a local family, and maybe volunteer to take part in work of interest to the organization. You can meet interesting guys who will keep you company during the journey. And maybe even meet your future husband or wife.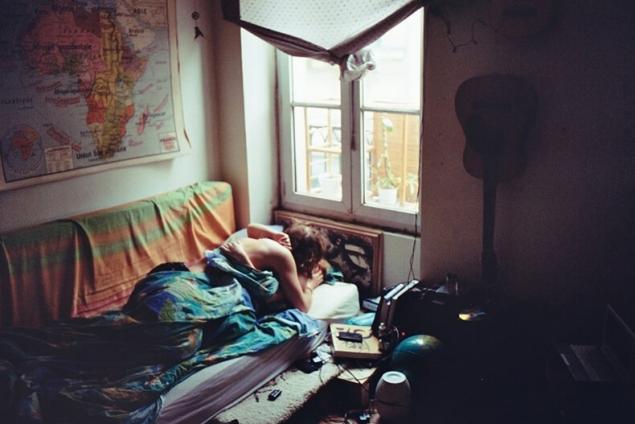 One of my first independent travel, says traveler and blogger from new York Jesse was the summer that I spent in Europe. It's hard to believe, but each day I had prepared a special program, everything was planned to the last detail. For each of the 90 nights I had booked a hotel in one of the European cities I've compiled a list of restaurants and bars that wanted to visit, a list of must see places...
About a week after this trip I realized that I hate to follow the plans. In Amsterdam, I met this great guy, to continue the acquaintance with whom I was prevented by pre-purchased a train ticket and booked a hotel in the German Maharaja.
In Paris, I missed a great summer festival that began the day after my departure. In Rome I met people, the greatest man I ever knew, but I couldn't stay with them longer than three days because of my tight schedule. Moreover, I missed a free grace tours, identical to those I booked in advance.  
The experience of a very different character Jesse acquired in the journey to South America.
This time I had not booked accommodation and do not plan anything in advance. I had the opportunity to follow the routes that were recommended to me by the owners of the hostel that I stayed in and other tourists. Not only have I been able to fully enjoy socializing with the locals, but also discovered many interesting places not listed in any guidebook.
For example, when I was in Ushuaia, South of Argentina, I knew that I needed to visit the archipelago of Tierra del Fuego (Tierra del Fuego). But almost more fun, I got to go to the other two, not planned hike. I've never heard about the glacier Martial Glacier and Valle de Lobos.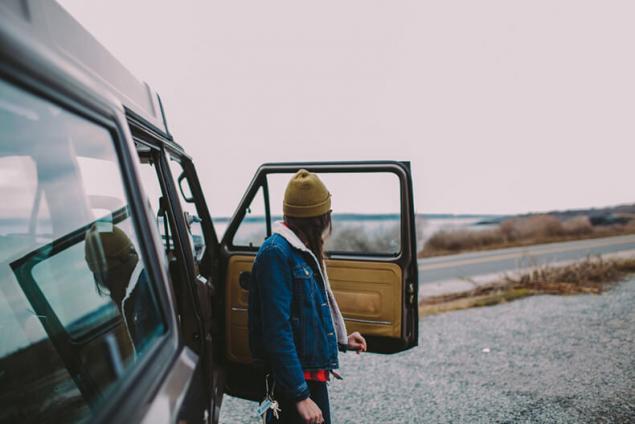 Along with opening new locations, I began to attend a little-known city, which initially was not going to. For example, when I arrived to Lima in Peru, I was sure that from there I'll travel to the beach town of Mancora. But then someone from the hostel showed me his photos from a trip to Huaraz (Huaraz). So I left Lima, a city that was going to fall in love, to spend almost a week in Huaraz, enjoying the unique local landscapes.
And finally, excessive planning can make the journey quite stressful. If you find yourself locked in to certain dates and routes. Learning about interesting place or route during a trip, you are forced to abandon the idea to follow it.
You are stuck in your plans and not to change them, unless you want to lose the money spent on preliminary booking of hotels and tickets. A journey without a clear plan gives freedom of action, opportunity to escape and suitable case in order to be spontaneous.  
PLAN, WITHOUT BUILDING PLANS
There are two ways to start travelling without having a clear plan. The first – and most terrible – just go and do it. Literally. To buy a ticket to one of the places where you always wanted to go, to make a visa, vaccinations if necessary, and to travel. You will have to be spontaneous and to follow my heart and not planned routes. At the same time, if you understand that traveling without a plan is not for you, you can always spend half a day in an Internet cafe to book accommodation and tours for the remainder of the trip.
The second option is more simple. You can plan your next trip partially. For example, to allocate the number of days that you want to live in every city, but not to book hotels. Next time can book a hotel only in the first arrival city. Another way with which you can start is to take a little trip close to home. Take a train ticket and go to a nearby town for a day or two. Nothing to plan, just enjoy what you are there will discover. And you'll, for sure, a lot.
So, if you decided to go on a journey, not budgeted in advance, pay attention to some recommendations.
EXPLORE THE CULTURE
Although you do not need to book hotels and tours, pay due attention to the study of the culture of the place where you are going. So you can not only avoid embarrassing situations but also to more easily integrate into the local culture and make locally. In particular pay attention to body language. After all, depending on the country, many gestures can have not only different but even opposite meaning. In addition, many countries have their own strange laws.
SAFETY FIRST
Whether you travel around the world or go to the other side of the street, safety should always be your priority. Take action regarding its safety just before the trip. Learn self-defense techniques or consider buying pepper spray. Leave all your valuables in storage in the hostel instead make it all on the street.  
AT THE SAME TIME, DON'T WORRY
Perhaps for the first time, going on an unplanned journey, you will feel the excitement and fear. You will not be sure about your decision and maybe you even will have a desire to return home. Calm down. Think about what you want from your trip. Want new discoveries, new knowledge and adventure? Turn your fear into excitement, which happens before an important event, and give a chance to travel without a plan to infiltrate your life.  
OPEN YOUR MIND
In order to make a journey without having a clear plan, you need to have a certain ease of action and mind open to everything new. Start small: change your daily routine route, do something spontaneous. Practice it often. By the time when you travel, you'll have the right mindset in order to rush to a meeting adventures.  
USE COUCHSURFING IN YOUR JOURNEY
Couchsurfing is a resource which is used by thousands of people around the world to stay overnight with locals and get to know the city from the point of view of a local resident. It is not only a great opportunity to save money on accommodation, but also a great chance to mingle with the locals and join in their lives.
It is not necessary to agree on the residence in the months before the upcoming trip, it can be done in a day or two. You will be surprised, but in order to obtain dinner and overnight at local residents, to go on camping or on a trip, do not need to plan your journey in advance.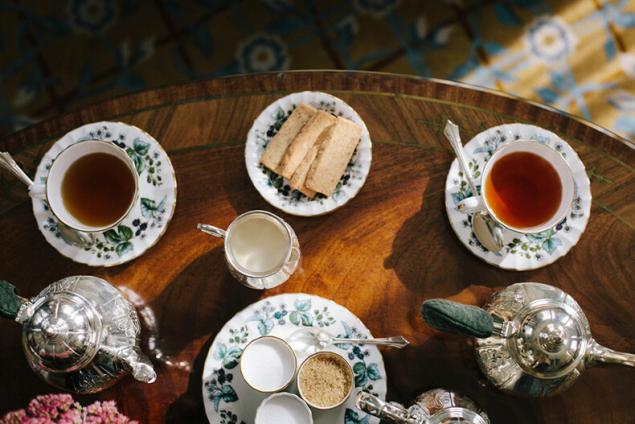 THINK ABOUT WHAT YOU WANT FROM YOUR UPCOMING TRIP
You want to learn in your journey, the history of Peru? Or take a culinary journey through Europe? And maybe try to find yourself on one of the Islands of Indonesia? No matter what you travel, keep this in mind and use it.  
 The power of mornings: why successful people get up at 4:00Components of success: innate, invented and acquired
BOOK THE FIRST FEW NIGHTS OF YOUR TRIP
No matter how beautiful it is to travel without a precise plan, the first thing you face, starting your journey is stress. You must log in to a new rhythm, and this requires time and effort. Just take a taxi from the airport to the hotel and sleep.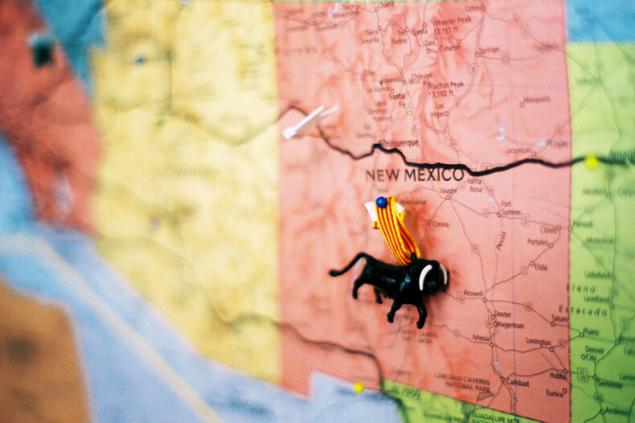 REMEMBER THAT YOU CAN ALWAYS PLAN A TRIP
If after a few days of his journey without a plan you will understand that it is rather stressful than pleasant, you can always start to book rooms in advance and think through the routes. In travel, where every day is scheduled, there is nothing wrong. In fact, the trip is a chance to be selfish and acquire the experience that you want. Have a plan or not, if you are enjoying your trip, the only thing that matters. published  
Author: Irina Kostareva  
Source: faces-places.ru/tehnika-spontannogo-puteshestviya-ili-kak-splanirovat-puteshestvie-bez-plana/