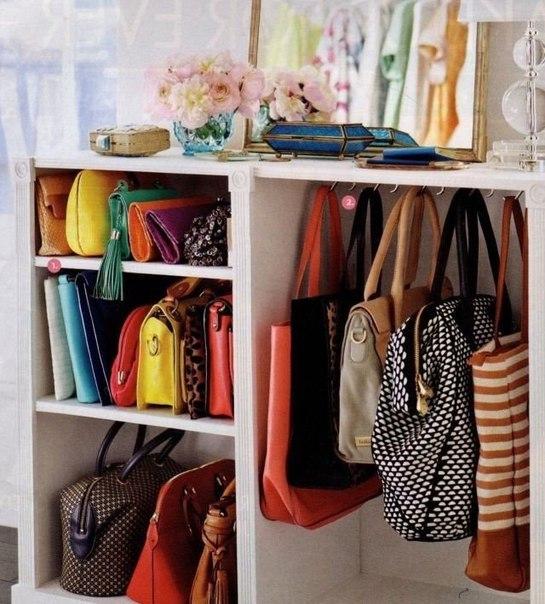 Keeping things small, and in any spaces - a very topical issue, and convenient storage - twice the actual problem
. How to plan a comfortable wardrobe dreams?
So, how to plan a dream wardrobe? For a start it is necessary to draw, and this, as it turns out, the most difficult.
No matter where you are going to put a cupboard, the main thing - the balance of things. Things should be conveniently located to enjoy the wardrobe was convenient and pleasant.
How to plan a comfortable wardrobe dreams?
Basic steps for the competent organization and storage of items in your home closets:
Step 1. Understand where the cabinet will stand for what purpose it is meant and what items will be stored there.
Cabinets can be divided according to the principle:
 - It will be common for the husband and wife
.  - FAN ONLY for him or her
.  - Wardrobe
children.  - Wardrobe quite common for all
.  - Wardrobe only for clothing
.  - Cabinet for all clothing, except for the top
.  - Wardrobe with or without mezzanine mezzanine
. The first step is very important. Since it is one thing when we plan the hall closet, and quite another - in wardrobe in the bedroom. Do not miss this moment!
Step 1.1. To understand the real size of the cabinet, which can fit in a particular room. Since conceive and dream we can about many things, but the reality of our offer very different options ...
Step 2: Sort the items for storage. Divide the items in storage at the ones that are stored on hangers, and those that are stored on the shelves.
At first it may seem silly ... but just so you understand how much you really need to shelves: sweaters, T-shirts and so on ... and how much realnotrebuetsya hangers. And how they will take you places.
Step 3: Think through how to store bags, hats, small accessories. Revise all the storage options neckties, handkerchiefs, bags, belts on the Internet and choose the most convenient for you.
Step 4: To think how and where to store blankets, pillows, big things are not seasonal.
Step 5: To think how and where will be stored the suitcases, large bags.
Step 6. To think how and where to store sports equipment - skis, ski boots and skates ... etc ...
Step 7. Think through storage of shoes.
Step 8: Measure the length of the longest of dresses, coats, to understand what separation plan under the "lengthy
And now, when it is clear how many things you have to keep in storage cabinets - proceed to the drawing of the future cabinet
. How to plan a comfortable wardrobe dreams?
How to plan a comfortable wardrobe dreams?
Let's see how long it takes a person place when: trying to reach the top shelf of the cabinet, or looking for something on the bottom shelf, or where a person would get if you stand on a stool
. How to plan a comfortable wardrobe dreams?
Immediately it becomes clear that to hang dresses and coats can be placed at a height of 2 meters and above already have to use a special "lift to hang".
How to plan a comfortable wardrobe dreams?
Remember that in the cabinets should be a stock to replenish the wardrobe dreams. So you have all sizes are now needed in order to draw the cabinet.
How to plan a comfortable wardrobe dreams?
So it should look like your final drawing. All items on their shelves. Everything is clear and comfortably arranged. This figure is very conditional and not a guide to action. It shows how much adjustment will take an average of your wardrobe department.
For example: if the pants store when folded, it takes 120 cm And if in the extended state - that is 140-150 cm
.. The standard depth of the cabinet with hinged doors - 60 cm
. Wardrobe with sliding doors takes place over 8-10 cm - depending on the specifications of a system of sliding
. The height of the space above the bar should be at least 5-6 cm., To comfortably get things on hangers.
Easy height shelves for low shoes is 17-20 cm, if the shoes are kept in the normal position, and not on special stands.
For high boots need to have free space in height of 50 cm As the average height of the boot -. 40-41 cm
. Small items such as socks, handkerchiefs, linen - are best kept in drawers or pull-out baskets »
..