If you decide to make repairs in your apartment and want to buy new furniture, pay attention on the stylish,
wall-Cabinet
. Its distinguishing feature is a nice functionality and versatility.
Wall-Cabinet can be used in large rooms for space zoning. And in small apartments as interior partitions.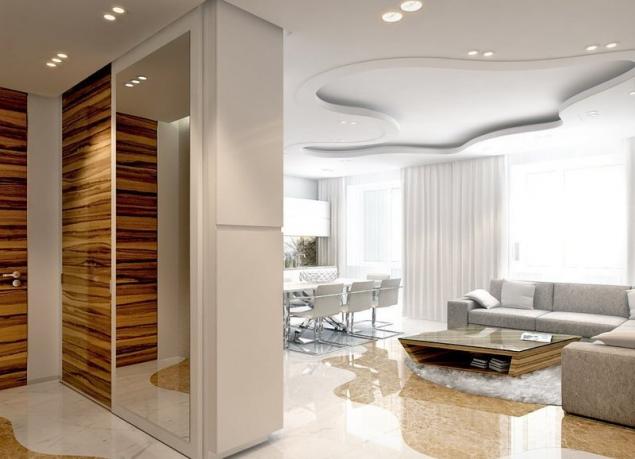 If you responsibly to this idea, with this wardrobe you can arrange a small separate room. Very often in these cabinets have a specially built table or bed. Consequently, the partition can be small bedroom, nursery, office, etc.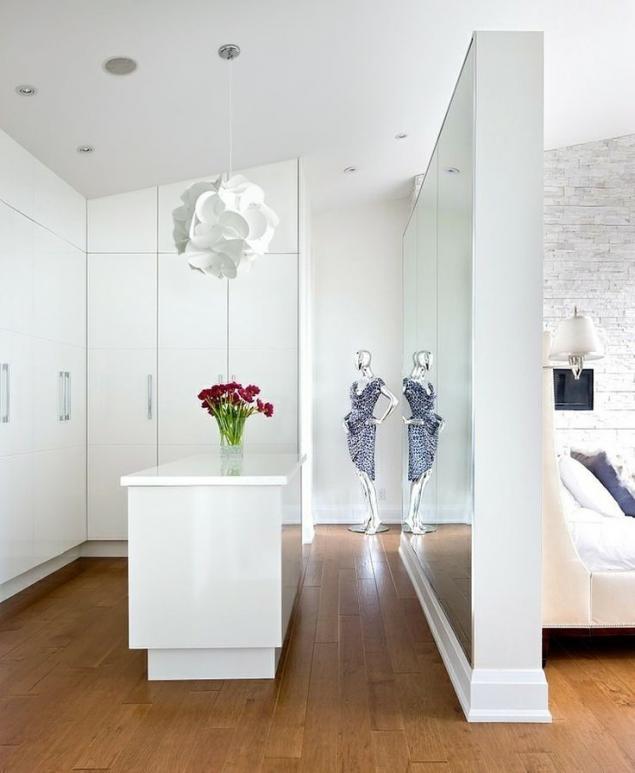 In addition, this Cabinet can be used on both sides, you only need to choose the right design. By the way, these cabinets are often used also in case the owner might wish to separate the kitchen from the dining room.
With the help of Cabinet-partitions, you significantly free up valuable space and simplify cleaning. Such cabinets typically have a height from the floor to the ceiling, or the height of an ordinary wall, allowing you to accommodate a large variety of necessary things.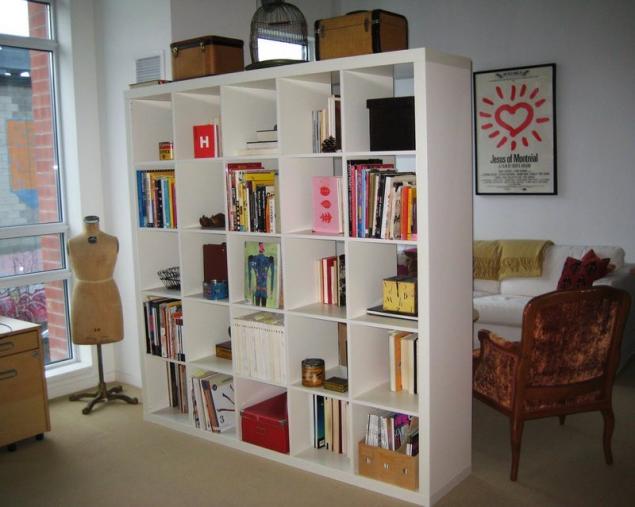 Standard racks-partitions have a depth of 60 cm Therefore, half this size is designed for use with one side of the room, and the other half on the other. On one side of the Cabinet you can make a small library, and the rest of the space to allocate for storing small knick-knacks or Souvenirs. The other side, it is a suitable place for storing bedding (especially if you have in this place is the bed). If you prefer to make it a nursery, on the shelves you can comfortably hold a lot of toys.  
Wardrobe-wall work space
The Cabinet walls are often mounted Desk and a small compartment for papers. This allows you to make a small place to work in virtually any room: bedroom, living room or nursery. On one side of the wardrobe you can store your folders, stationery and the like, and on the other hand, it is possible to arrange a place to store cosmetics, bijouterie, small accessories, etc.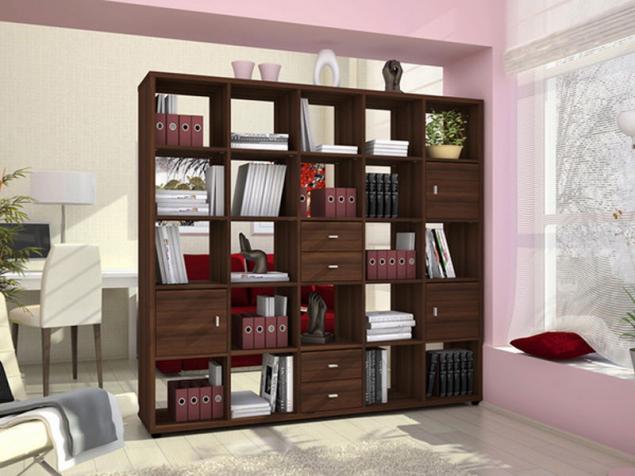 Option with a table you can use in the bedroom, if the surface to install a small mirror. This area is quite suitable for the place in which a woman or man can put himself in order.
By the way, you can choose a Cabinet in which is mounted a table with a fairly large plane. In this case, half the table is ideal for drafting, drawing, drawing patterns and the like.
Very convenient also to arrange in this place a private room for a teenager. After all, besides a large table, in the closet has many shelves on which to arrange the books and notebooks.
You might want to buy a wall-Cabinet, on the back wall which has a fairly large mirror and a special container in which to store large bedding. This is a very convenient option, as you will be able to save some space in my dresser and take it for storage of other things.  
Share a wardrobe the kitchen and dining room
Quite often, the cabinets, partitions used to from one room to make the kitchen and dining room. By the way, the closet can leave a little empty hole in which you can serve the plates with food or Cutlery. On this window, you can install a special door through which you will be able to close the opening going into the dining room.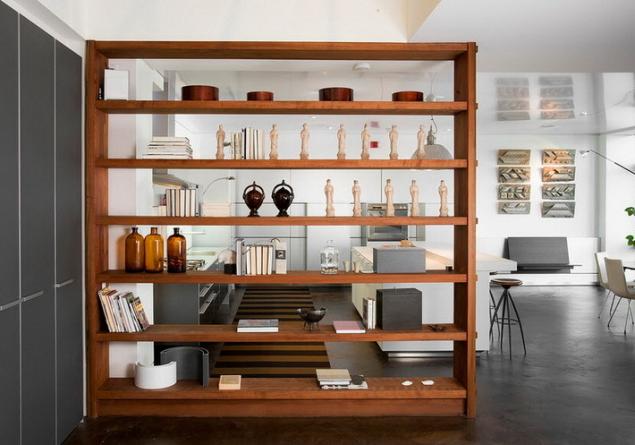 In the cupboard from the kitchen you can put all kitchen appliances and utensils. On the reverse side (dining room) Cabinet shelf-partitions can be adapted for a small bar, a TV or other equipment.      
Cabinet design-partitions
Now let's start to understand that what are the designs of the cabinets. Great demand,
sectional panel rack
. In such furniture interior space can be divided by partitions for convenience. Modular cabinets usually have doors and shelves on both sides. Therefore, you get two full wall.
Another embodiment of this
wardrobe rack
. He has a frame basis which has shelves. This design allows more flexibility to adjust the distance between the shelves. And open design makes the interior more light and bright.  
Also interesting: properly Plan the wardrobe of your dreams Wardrobe: what you need to think before you call Gager
Carefully review each of these types before deciding to make a purchase. First think about what type of wardrobe suits you best, what kind of room you want to divide, and that should be the end result. No need to rush. It is better to consider several different options before you make a choice.  
P. S. And remember, only by changing their consumption — together we change the world! ©
Source: dommebel2.ru/dizajn-i-interer/shkafy-peregorodki-universalnaya-i-praktichnaya-mebel.html