While decorating a small kitchen, it is impossible not to wonder – how designers can not put too much furniture in a limited space, making the whole room not only ergonomic, but also practical, and beautiful?
Sometimes these kitchens can be found the sofa of course, small, but quite roomy.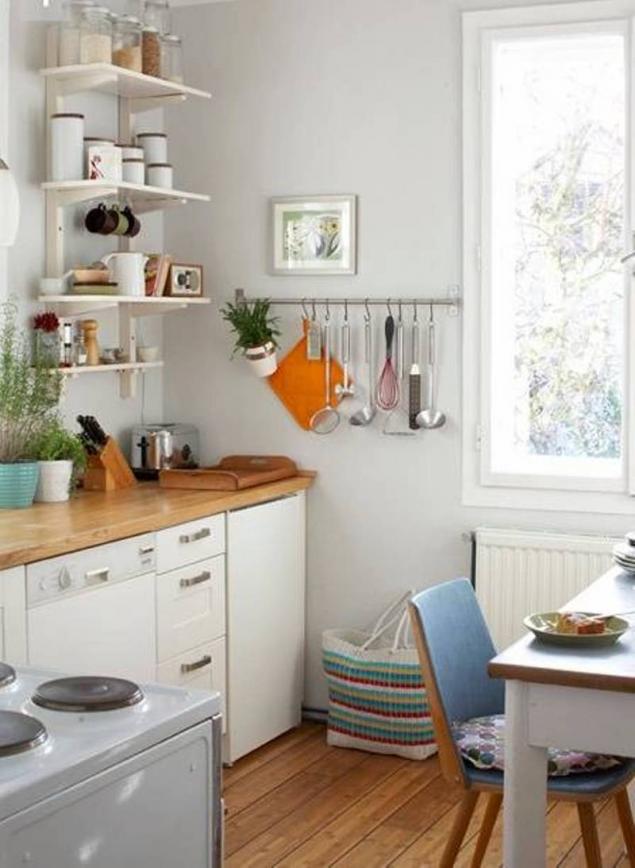 A designer trick is to select the color of the furniture, starting from the color of the walls
Professionals when choosing furniture for small kitchen use the secret – and the colors and shapes should be selected so as to expand the space, creating a visual illusion of spaciousness. If you are only planning design and kitchen renovation, keep in mind the following rules of combination color of walls and color of furniture in a small space.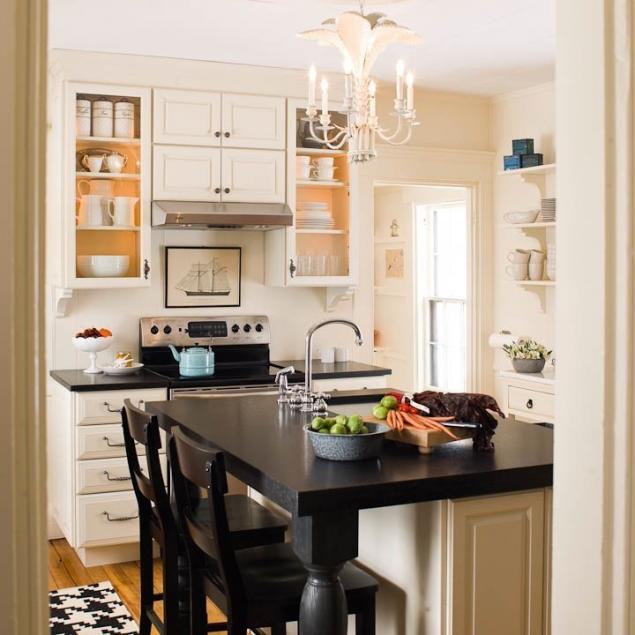 1. It is desirable that in a small kitchen the walls were light-colored or with small unobtrusive figure – the furniture on this background looks less bulky.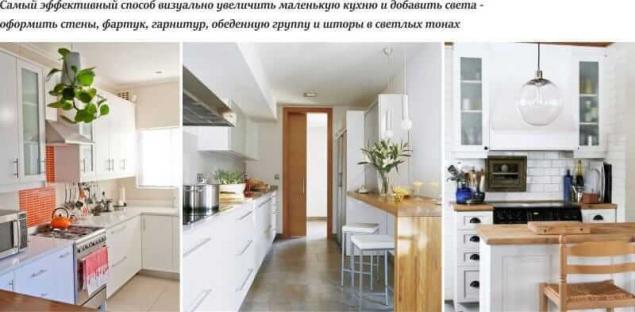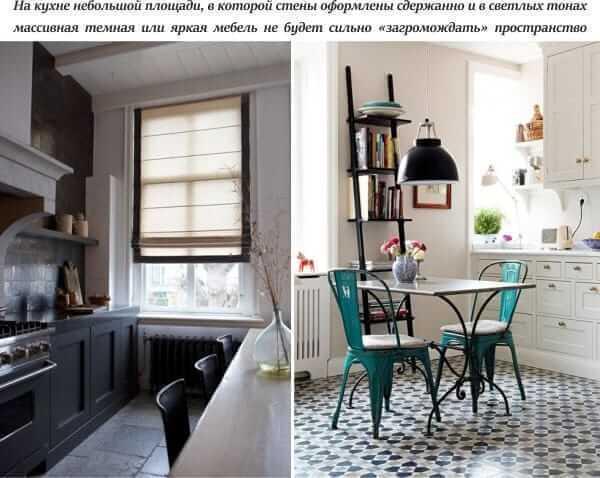 2. If you have already decorated the walls in dark colors or do you like contrasting combinations, the furniture is better to choose white, beige, grey and pastel shades.