Street style Irina Shayk you have seen, and now our pride (big word, but in fact it is) in the modeling world looks back on a plurality of outputs in a secular society, and not only daily, but the solemn clothes we can see in a minute. Figure Irina awesome, all the dresses and sets sit perfectly, and her stylist is really good, just so correctly selects the fancy stuff.
March 20, 2012 Ira lit up at the premiere of "The Hunger Games" in New York. She chose a stylish dress with a plunging neckline and a la Victoria Beckham and blood-red shoes. Contrasting combinations I adore. That is what reminds me of Snow White with her white skin and bright red lips, but here everything is as it passed on the clothes.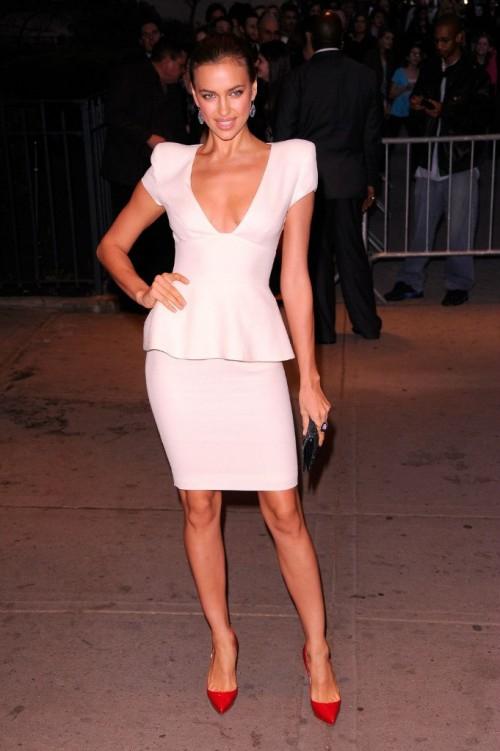 On party «Vanity Fair Oscar Party» 2012 Irina wore a beautiful gold dress. At this event in West Hollywood, on 26 February this year, Sheik was like a goldfish. Spoils the impression of the photographs sticking black skirt and too provocative neckline in the chest area (but men voted for "»).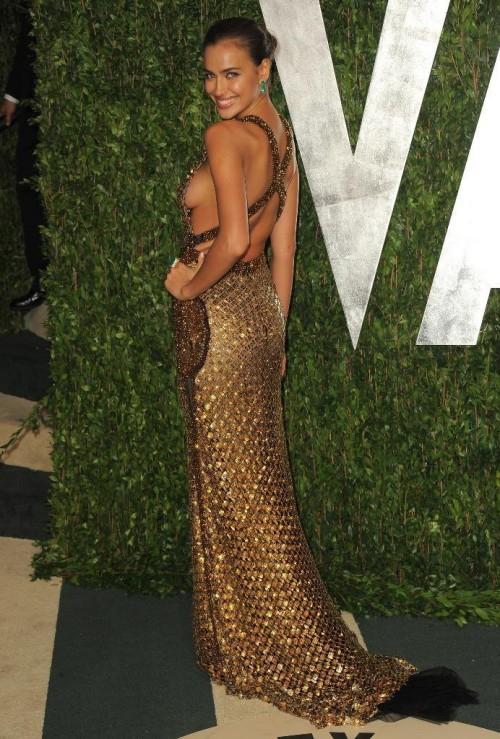 Each year, over 20 years musician Elton John is happy with his own party, dedicated to Oscar. This time it was visited and Irina, who appeared in an unusually elegant dress. Clean image complete with diamonds can not eye-catching. Perfect!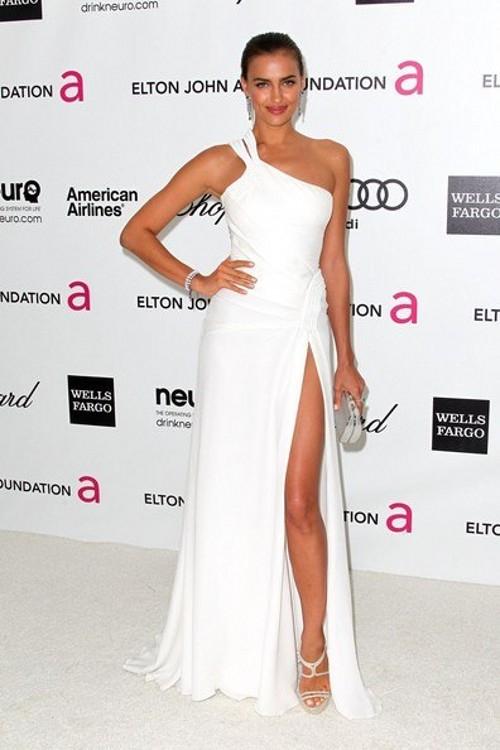 Party magazine «Sports Illustrated» could not do without Irina Shayk, which in 2011 became the first Russian model appeared on the cover of «Sports Illustrated Swimsuit Edition». For her, it was quite an achievement in a career, but the creators of the magazine did not stop and stylish invited Irina to a party in Las Vegas. Wonderful image: sexy, but at the same time aesthetically pleasing. Irina always very graceful poses.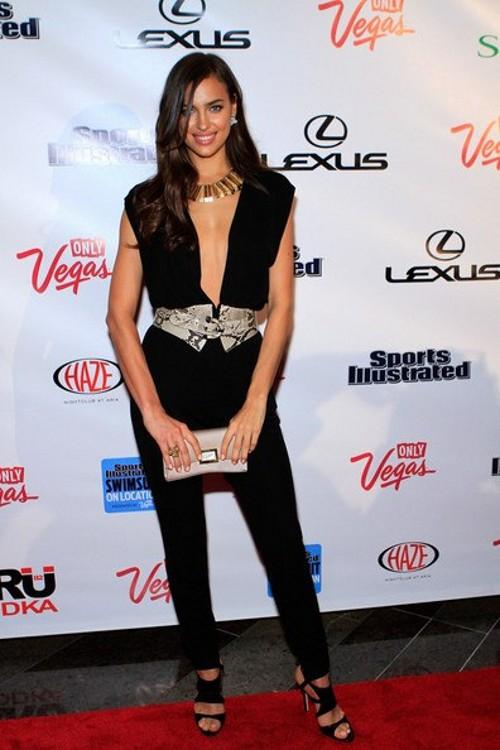 Another output speshl pho «SI Swimsuit». At lunch in New York on 24 February this year the beauty Irina appeared in a short white dress with straight hair (she really goes) and red lips. Great looks young and fresh!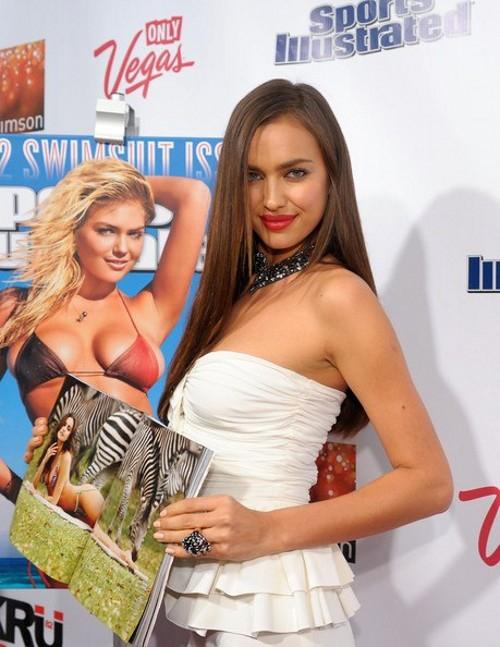 Irina Shayk arrived on «Late Show» in the dress of pale mustard-colored coat and black, she took off as soon as the first caught sight of the paparazzi. Body in the case, as saying.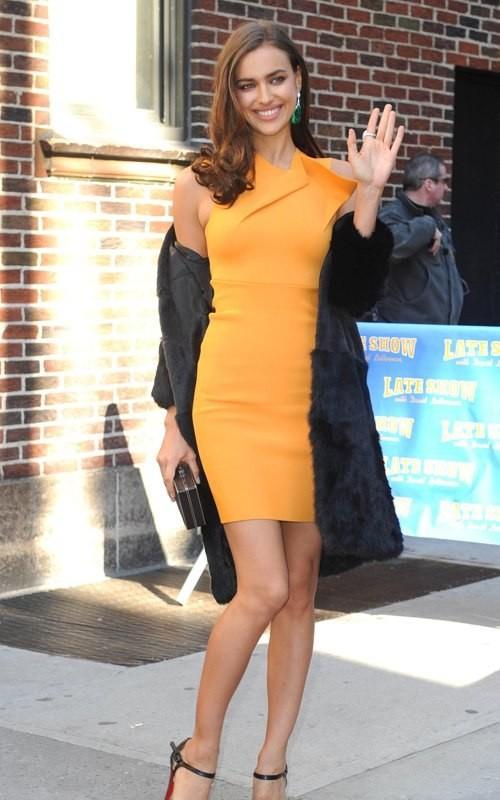 Irina Shayk and its American model girlfriend Jessica White shone in Las Vegas February 3rd. It is in this form after an impromptu Photo call they will go to a nightclub. Well, very, very bad. Irina outfit much better than her friend, but it is an axiom, since White does not know how to dress.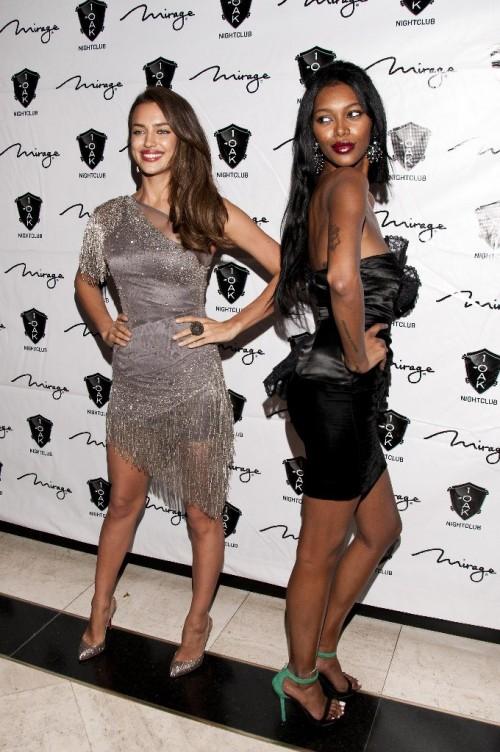 At the premiere of Madonna's "WE. We believe in Love "in New York on 23 January this year Irina shone in monochrome overalls. It does not look at the 100 and 200. I like it when it is this and not deliberately sexy ...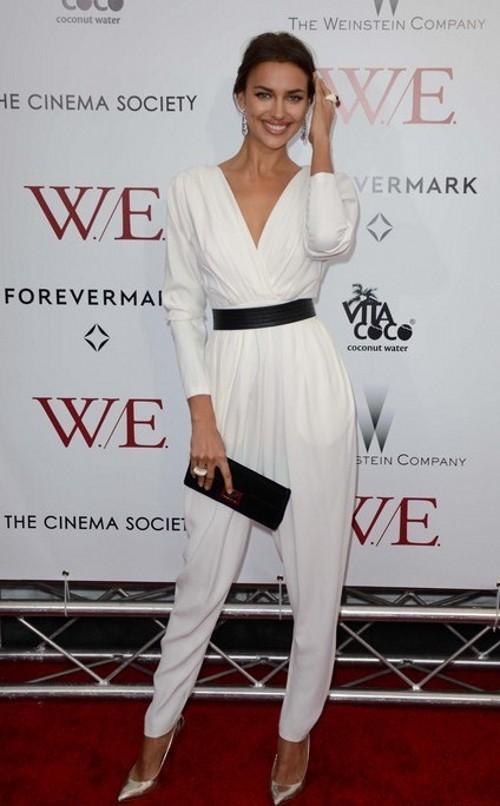 Short dress, little bandage, Sheik chosen for some of the next lunch on December 7 last year. Her stunning figure and this can be seen in a recent chronicles paparazzi.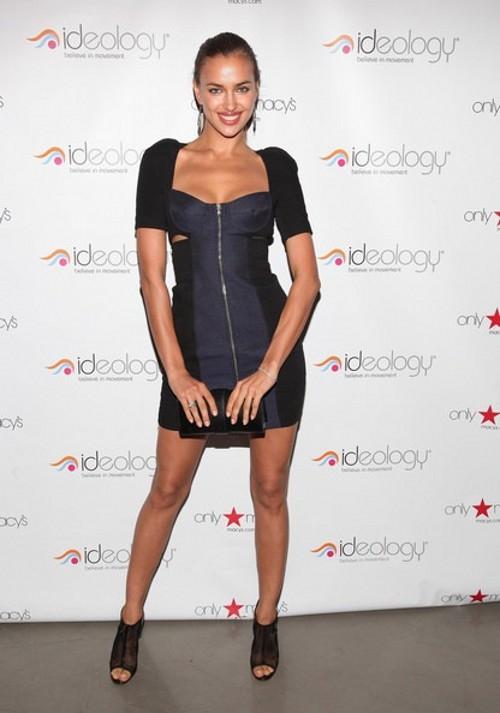 MTV EMAs 2011 and Irene in a black dress with an open back. Private ficheshka - large emerald earrings, fashion which at one time asked Angelina Jolie, lit them on the Oscars.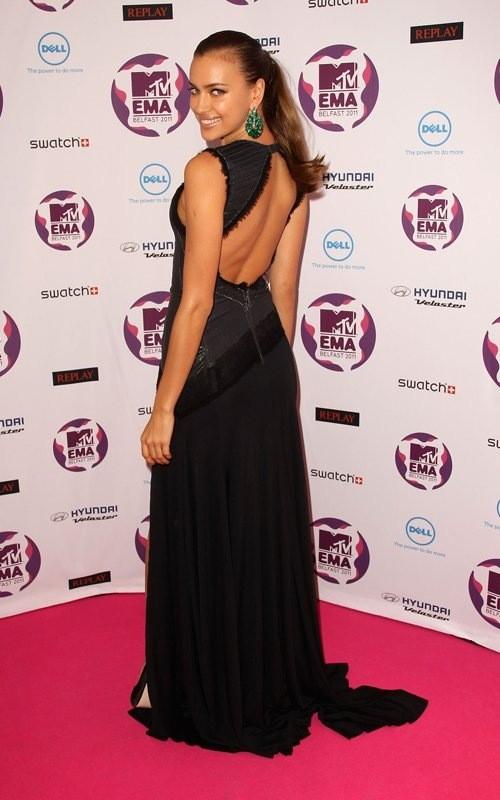 Irina and Arthur Sahles are shoe collection in Madrid. Unpretentious, and Irina looks like some kind of sandwiched.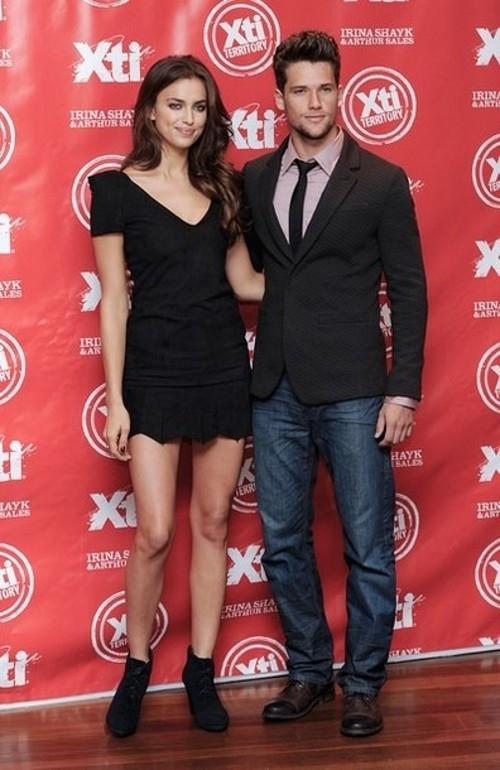 October 27, 2011, New York. On the evening of «Doe Fund gala at Cipriani 42nd Street» Irina looks tanned and a little plump. At that time, there were rumors that she was pregnant, but they were not confirmed ...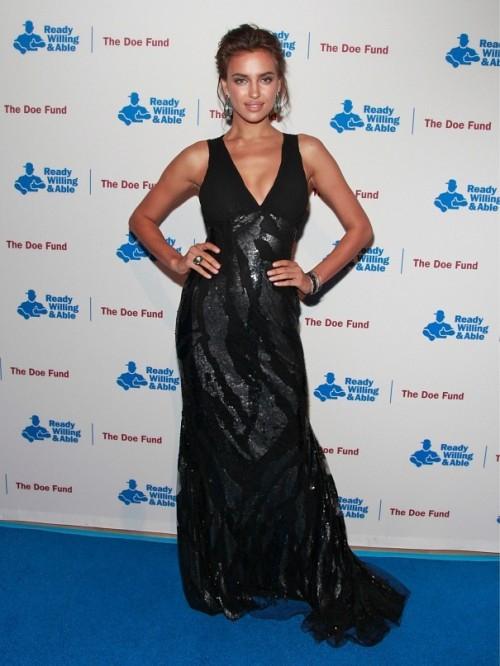 Irina Shayk at the premiere of the film "Dirty Girl" last year. I like it so much that she wears (though I conquered slippers) as its external data on this output. Beautifully lying hair, makeup and of course the figure ... wah-wah-wah ... Gym definitely vesch)