Continuing the theme "Fashion Dresses 2012»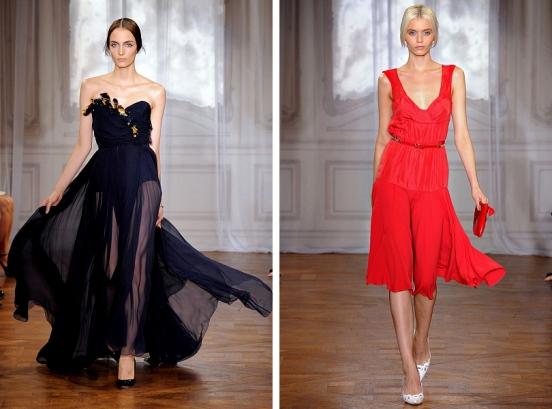 DRESS CELINE

Rigor and restraint lines combined with bright colors or, conversely, with a plain swamp canvas fabric - it is excellent and practical, being used everywhere and almost always. There is nothing new, of course.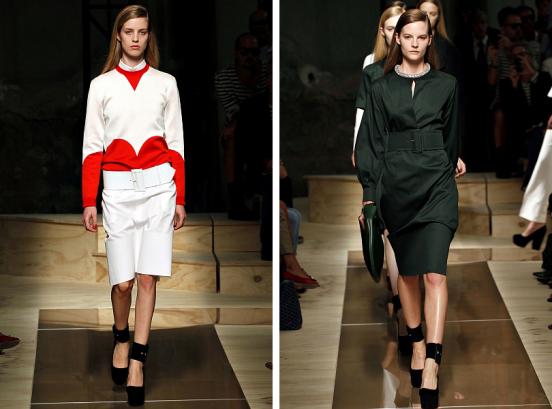 DRESS LOEWE

Look for dresses with closed neckline and just below the knee. In LOEWE also believe that shine - it's definitely a trend, and in the spring and summer, he must be present in dresses, shoes and clothing in general.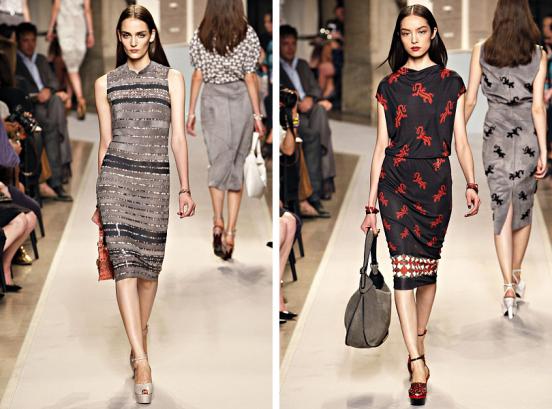 DRESS LANVIN

Light translucent dresses non-aggressive colors and dresses "double type" when the top or bottom visually divided into two different colors of the fragment. In this case - to black and white. But I suspect that there is another set of colors.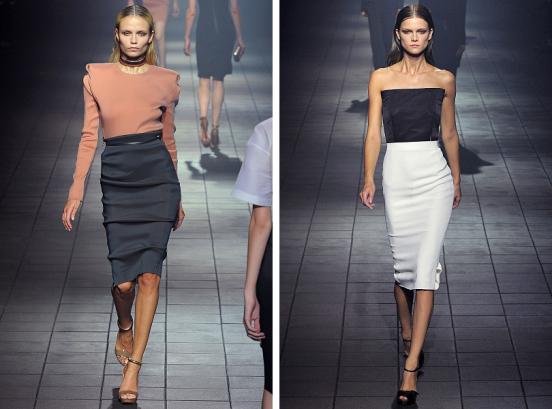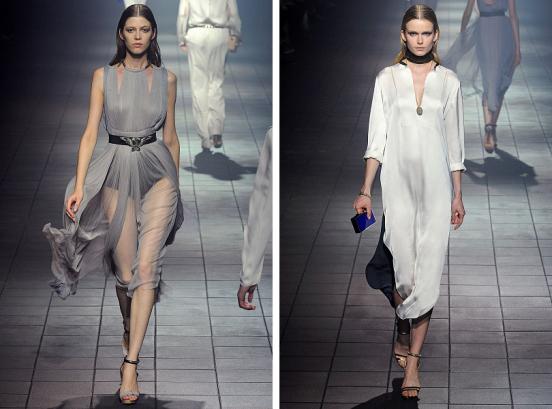 DRESS CHRISTIAN DIOR

Dior without Galliano still remains faithful to the Dior Galliano. Dresses 2012 according to the creators of this collection are the perfect color palette, combining the carrot-red, coral, pale azure and foam color. See, what beautiful words? And if you pick up a dress to match those words are beautiful and dresses.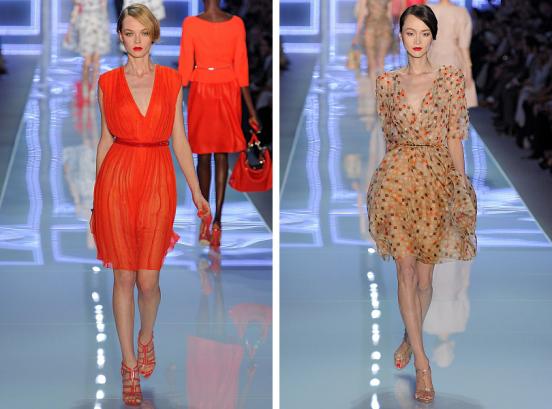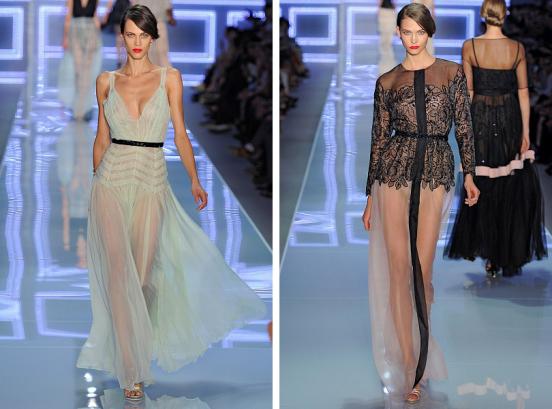 DRESS NINA RICCI

In Nina Ricci praised deep blue color. Why do not you start to praise him? And transparency? Transparency is also good. Only decide on it.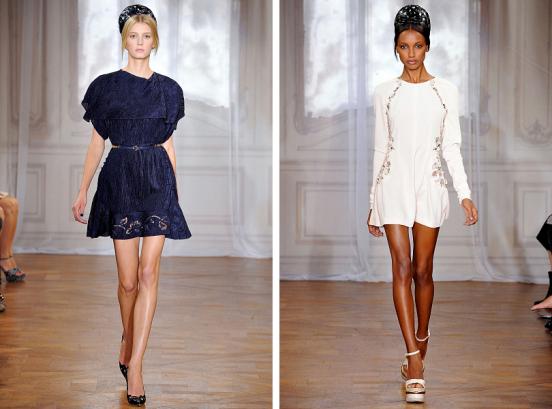 DRESS DOLCE & GABBANA

Last summer was held under the print "fruit". Now we have moved to the vegetables. Remember once and for all, the collection of Dolce and Gabbana always go in trends. So when I saw my grandmother on the street with a shopping bag with painted her carrots, do not take a hundred rubles and redeem her this string bag. Will be the most fashionable.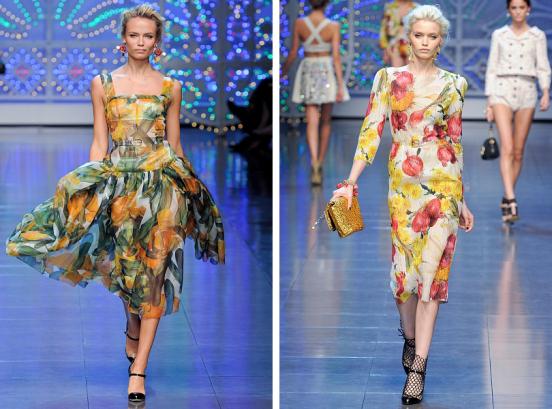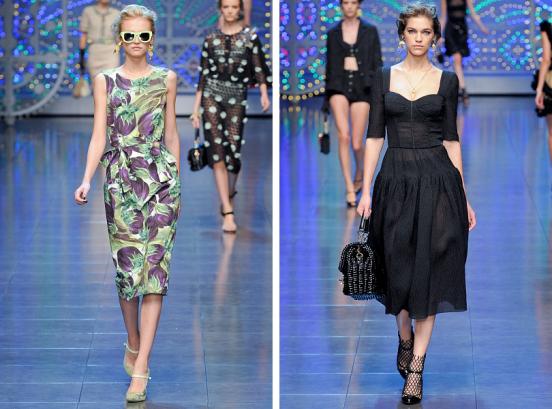 DRESS JIL SANDER

Minimalist white dresses and crazy ethnic prints reminiscent khokhlomu. And I would be married in this dress.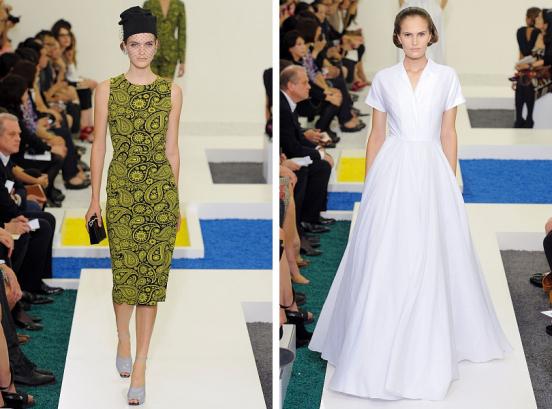 DRESSES PRADA

Ms. Prada uses strange prints, or tentacles, or flames. In general, the strangeness of fashion.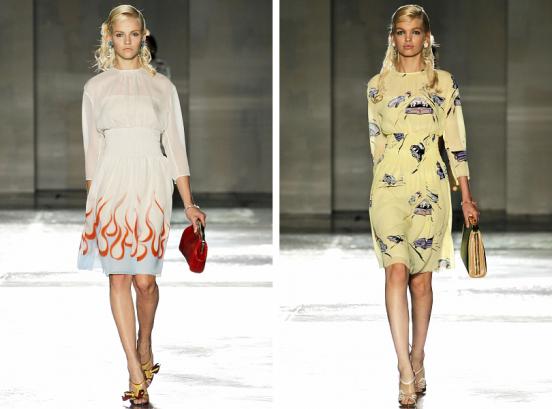 DRESS GUCCI

Geometric prints, shapes and lines, pay attention to this. No curves and semicircles, be in geometry, and hence in vogue. In addition, fans shine, remember that in the coming season, you can enjoy their passion in full.