For the first time we've seen it so - a small 17-year-old girl who has just filed a hope for a decent career as a singer. Jay-Z saw this islander with a strange mix of styles and a sweet voice that girl who rises to the top of the world charts and become a super-duper-mega star of the decade. In 2004, for her, we knew very little, but have seen her naivete, innocence and desire in the eyes, and the style at that time, she was also in the process of evolution, as well as her career. 7-8 years ago, all this was fashionable - open belly, wide jeans, mini-jacket, sneakers, well, undoubtedly "peeping truselya", where do without them (I think that all have sinned at the time).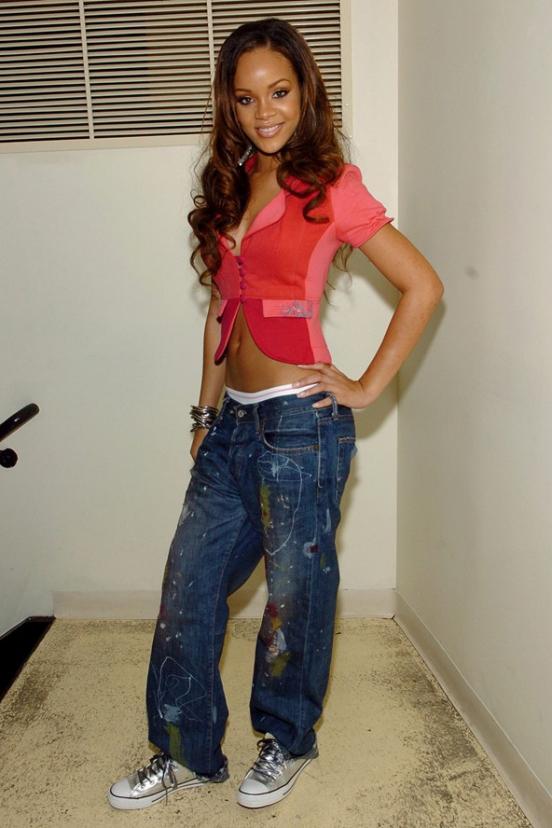 In 18 years in the fashion fearless Rihanna that we see now, it was more restrained. A simple ponytail, neutral makeup and a very nice set of corset and skirt - the beginning of her stylish transformations. Agree that if Ri has continued to evolve in the direction of the glamorous, it would not be so interesting to the viewer. Incidentally, this is 2005.
On MTV VMA`s 2006 Rihanna appeared in a white mini-dress, sitting on her like a glove. The figure in 2006 was at Ri is necessary, and with the hair she had just started working.
2007. Sultry girl! On dark skin green dress looks surprisingly, I am afraid that Chris Brown had a lot of effort to drive away from Rea too insistent gentlemen. It is a pity that they parted on a note, and Pu, according to records in the tweet, still misses the relationship (it is for relationships and not to scuffle in 2009).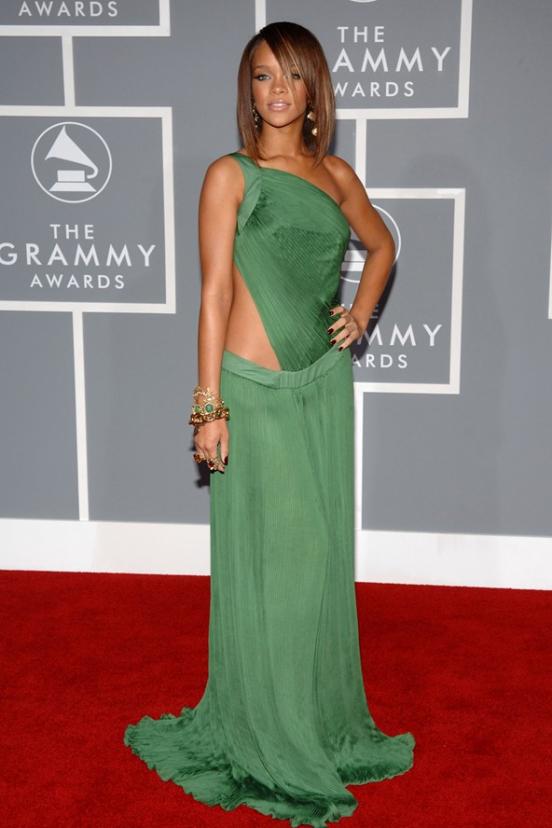 In 2007 came "Umbrella," Rihanna is made of the most top-end performer of the year, and it is at the same time changed the hairstyle, hair color and style part. Glamour fades into the background and there are some heavy tone in her appearance, she used here Smoky ice and black gloves to the white dress.
The same remarkable 2007. Rihanna in a bright pink dress on the floor posing on the red carpet show channel MTV. For three years the girl has grown considerably, and in all places ... Looks a bit defiant and provocative, but it's Rihanna, then more of it to wait?
Nickelodeon Kids' Choice Awards in 2008, warmly welcomed the young woman of fashion, which is great to mix pop and rock style, eventually getting a wonderful bright image. This bow consists of a corset H & M and jeans by Stella McCartney.
If you think that in 2008, Rihanna wore only things in fluorescent colors, you're wrong. At one of the events the young actress in a beautiful dress bestowed by Gucci, which has provided her with a new - an adult hand. Rihanna knows how to be a groovy girl and feminine girl.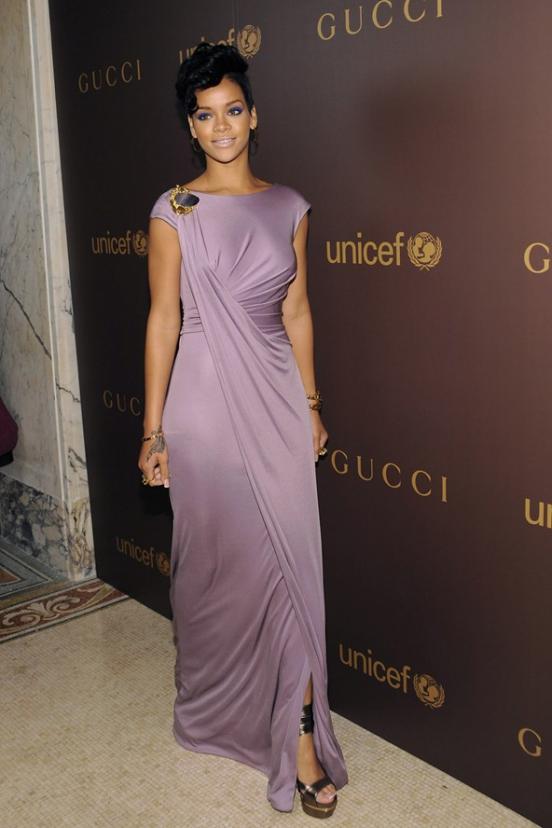 year 2009. Rihanna at the MET Ball in a suit Dolce & Gabbana was like more than a man than a woman. "Fashion Police" is connected with the incident of beating her own boyfriend, singer Chris Brown, as This is the first release of the Rihanna after the situation. Volumetric shoulders - this is perhaps the only thing in this onion turns me off, but all the raisins in them ...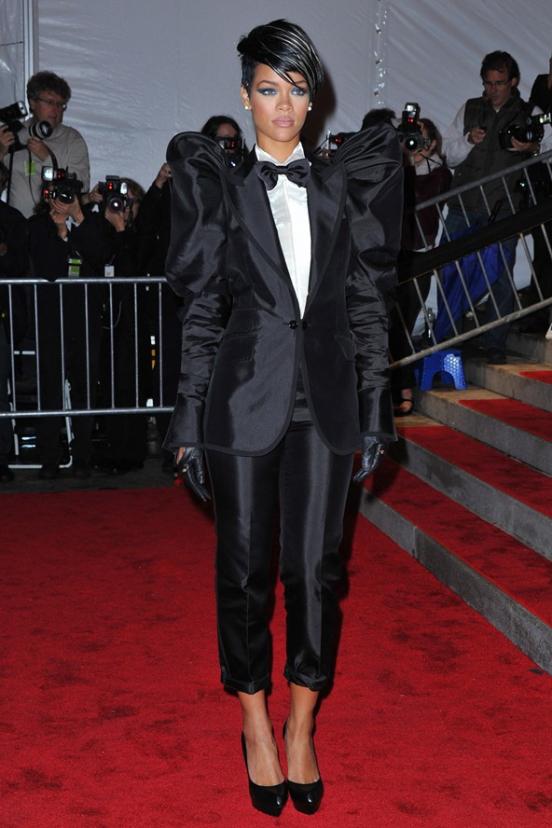 In 2010, 22-year-old Rihanna began her bold experiments with style ...
She was so ...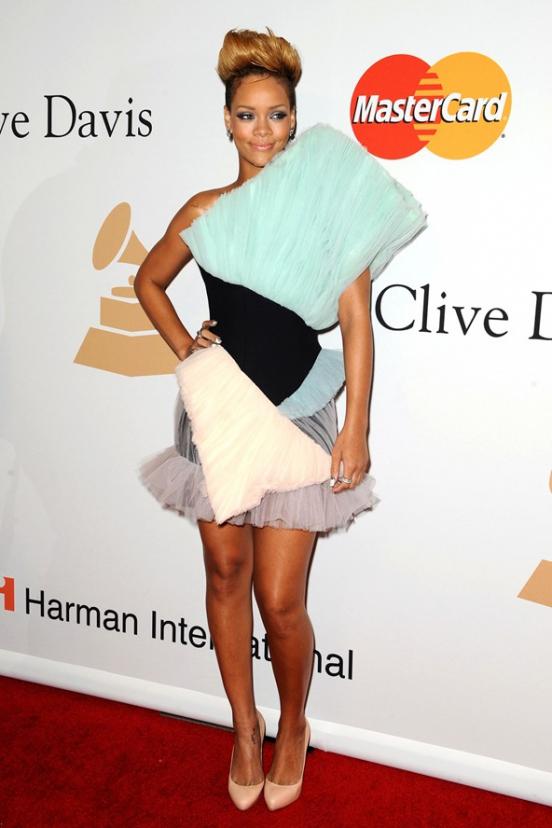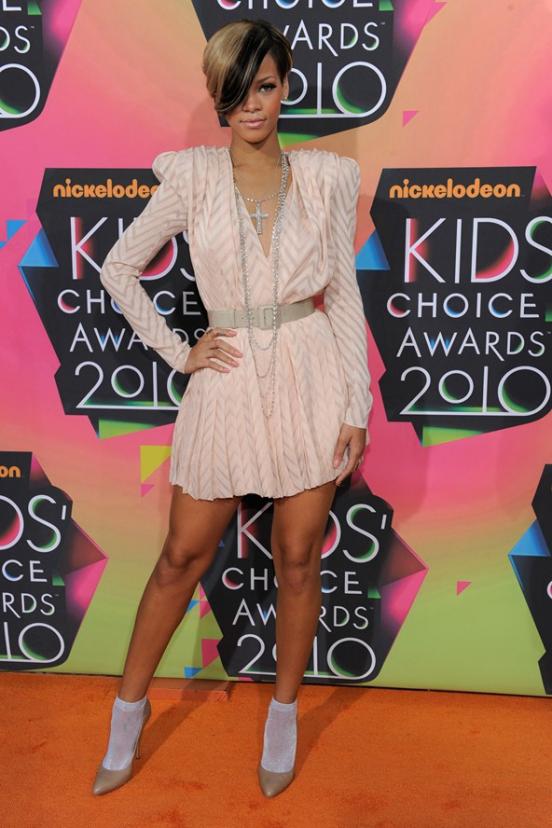 so ...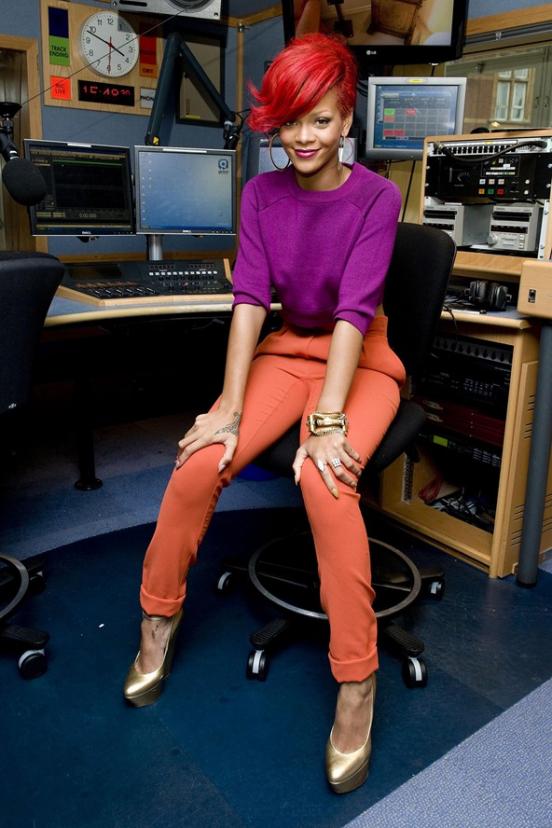 and even here is a pin-up beauty.
2011. Rihanna in a dress by Jean Paul Gaultier at the ceremony "Grammy". No comments, she knows how to surprise!
Rich dress by Dior on «BRIT Awards» is worth special attention. Well, who does not like Rihanna can look beautiful even in such lurid outfits?
Modern Rapunzel in a dress from Stella McCartney. Excellent access!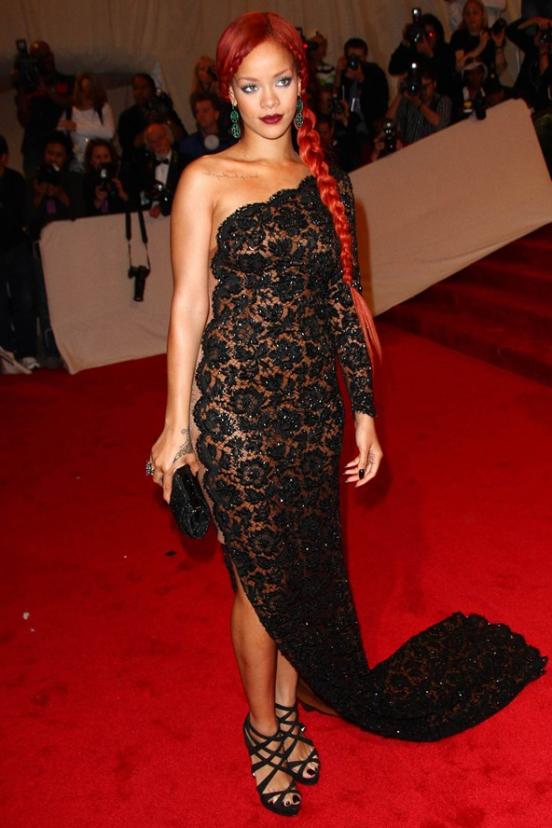 And a couple of onions last year the singer: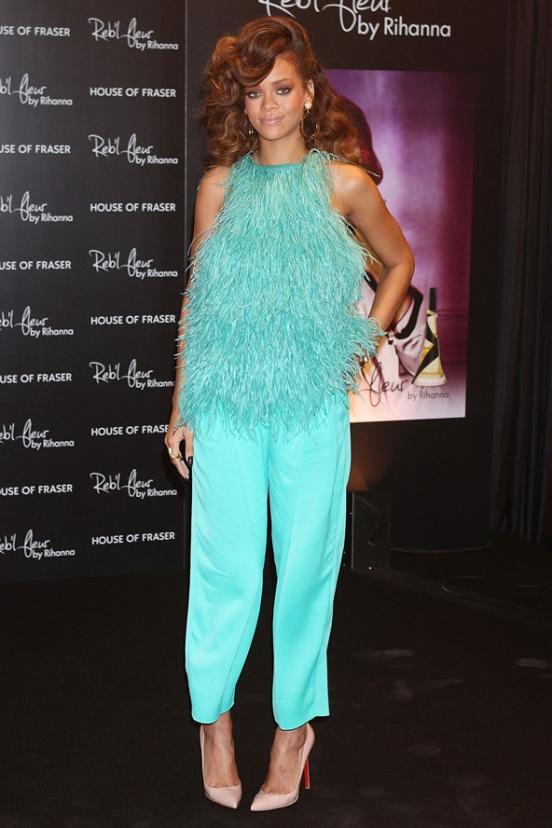 We transferred into our time and look at what it looks like Ri now - in 2012, when behind more than 5 years of creative activity. She is not 17 but not yet 50, so I think this young 24-year-old Barbadian us more surprise and amaze poorly ...