American film and television actress Katie Holmes, better known as the wife of Hollywood actor Tom Cruise and mom naughty little beauties Suri Cruise, has always been famous for its beautiful appearance and talented actor's game. But we should not forget the fact that this 32-year-old star has made all their own and already for that Katie can be respected. But today it goes on her personal qualities and achievements, and on its make-up, which successfully emphasizes its natural tenderness, beauty and mystique.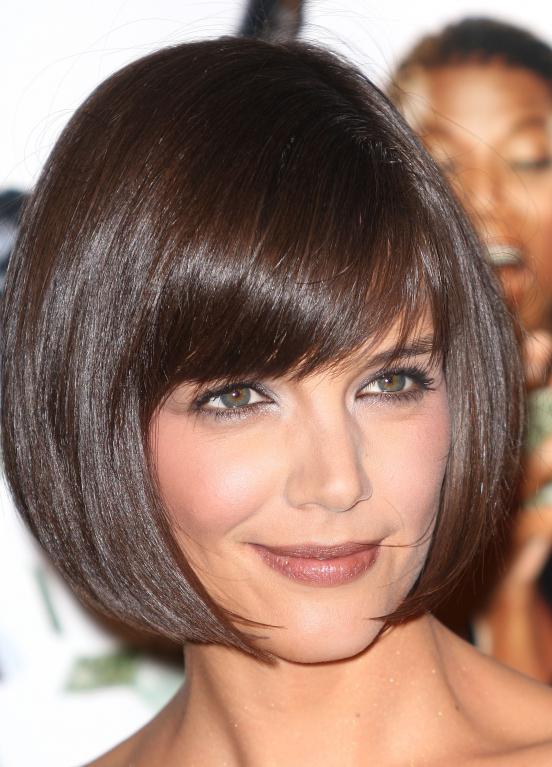 So, what kind of makeup often choose this beautiful, but unfortunately, does nestilno young actress, wife and mother, visiting these or other social events?
1. The natural and simple makeup - this is what most distinguishes the beautiful Katie among other actresses who are struggling to bring her face to the invisible ideal, causing an incredible amount of cosmetics. Apparently Kathy did not one of them ...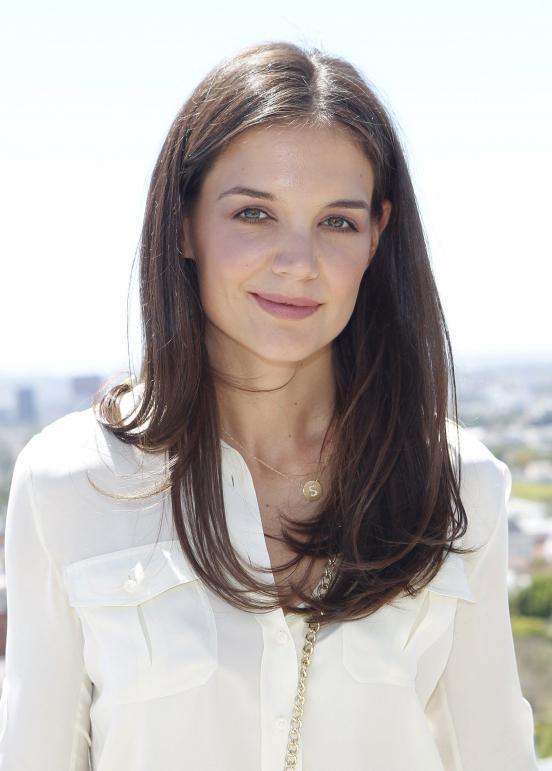 2. Katie look very nice and if it a little more to look after themselves, as do some famous women, not passing a face, such as the notorious Lady Gaga, it would be one of the greatest beauties in Hollywood. It seems to me that the makeup shown in the photo below, not a single drop of color Cathy.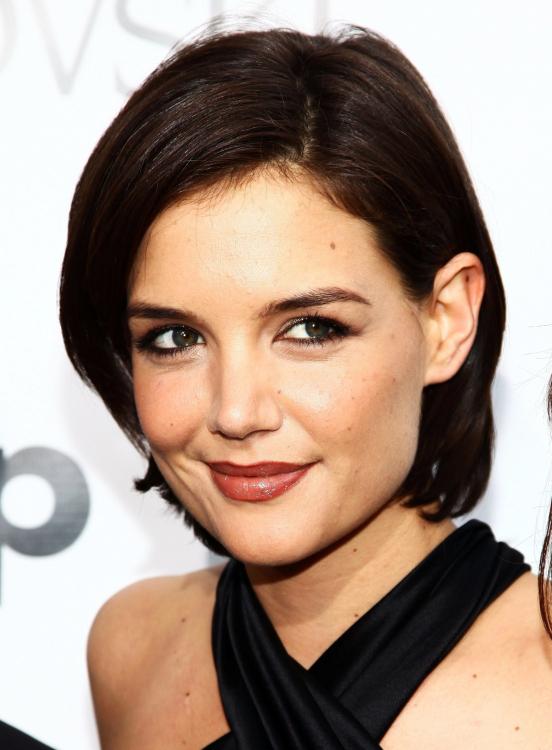 3. Gentle make-up is definitely suited Katie Holmes. I have this actress associated with the flower, which, unfortunately, is fading. I do not know what the reason, but in recent years the appearance of Katie I absolutely unpleasant. But note that this applies mostly just her normal life and not social events.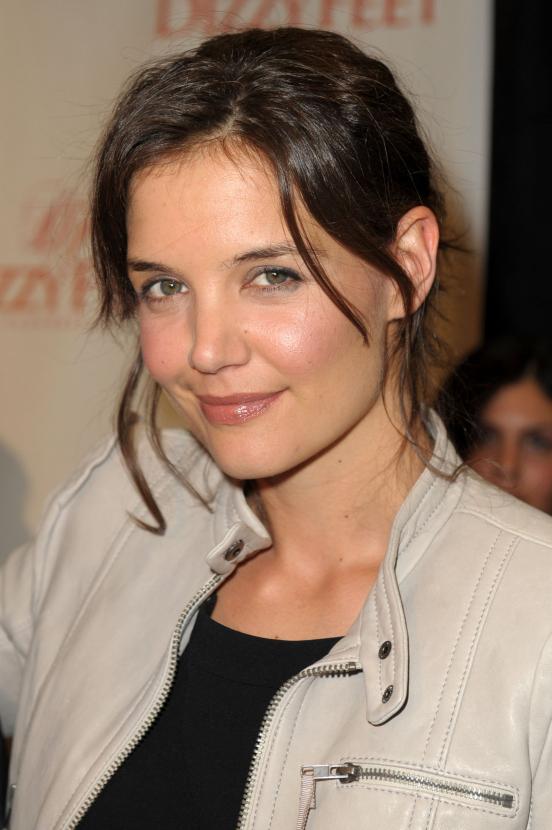 4. Katie a very nice girl and some would make it not selected, it can be cute and charming. This make-up I do not like though is nothing inherently wrong about it I can not say.
5. perfect makeup and hairstyle. I really like this photo and image of Katie as a whole.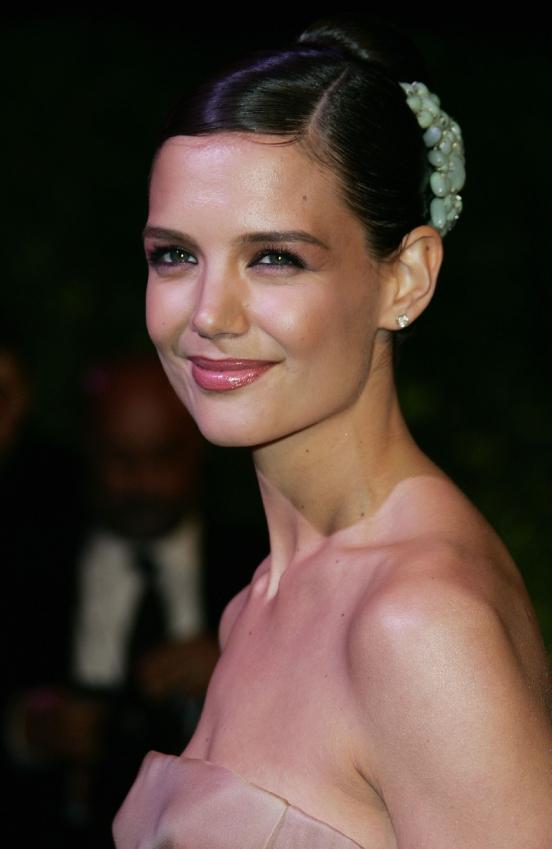 6. More so young and immediate Katie Holmes I like much more than Katy today. I have no idea what Kathy hair - regrowth or a special method of coloring, but this is clearly not to my liking. As for makeup, I note that over the years Kathy addiction to a simple and discreet make-AAP does not change. I so often painted in everyday life, but Katie could choose makeup povyrazitelnee, still it is a public release of the.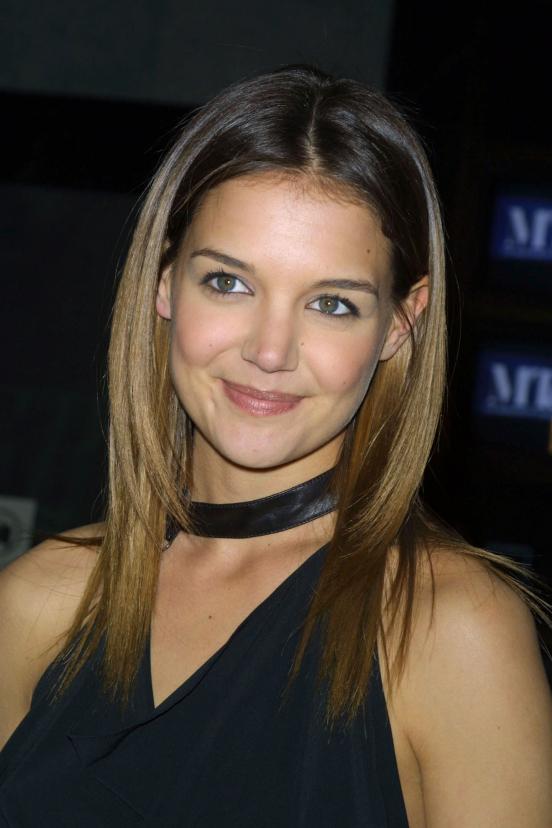 7. Absolutely not like this makeup on Kathy, particularly off-putting lipstick. I think Holmes is better to give their preference Smoky Aysu and lighter tone lip gloss.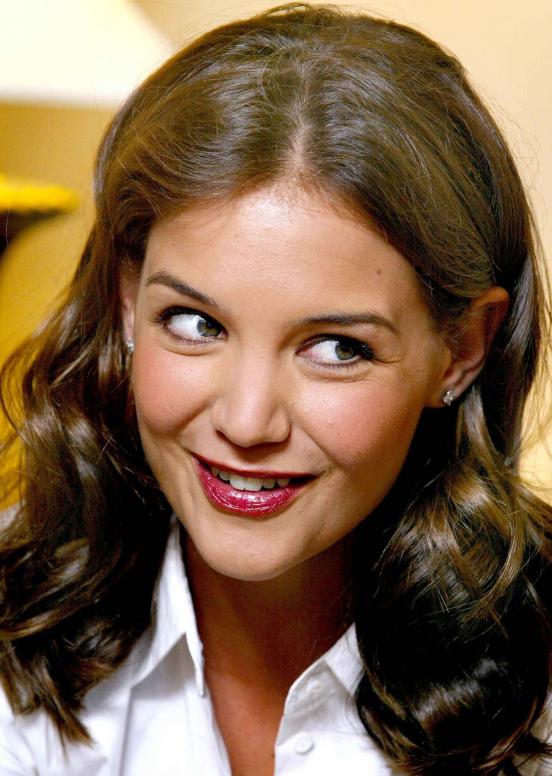 8. a pretty image. Curls and well-wrought makeup (unlike previous versions) - a 25% success rate of almost every woman.
9. This is not the only way to enjoy applying blush, and everything is perfect.
10. It has long been observed that almost all green shades are very suitable for brunettes and brown-haired. Is no exception and Kathy (see. The green color of the dress). It is a pity that the photographs actually make not visible, but it seems that it is in the best traditions of the actress.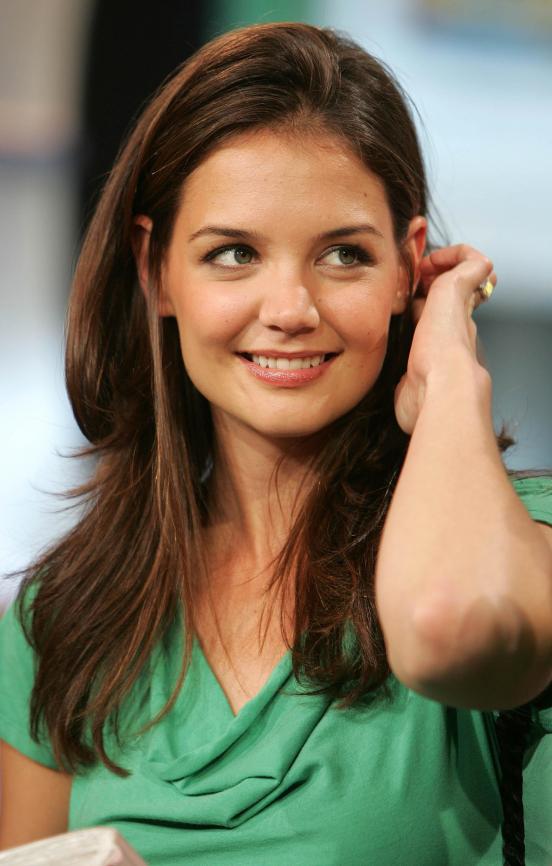 11. Cathy this form eye makeup just like that all the spoils. Not saying that hairy outer corners of eyes - it's bad, just, in my opinion, it is necessary to somehow fix with makeup.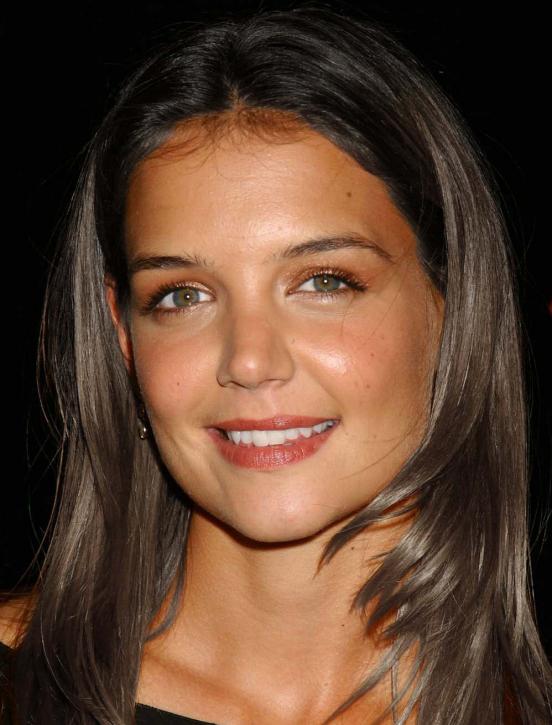 12. A nice little image and no unnecessary parts. Make-up is very simple, but as we have learned Kathy does not like to stand out.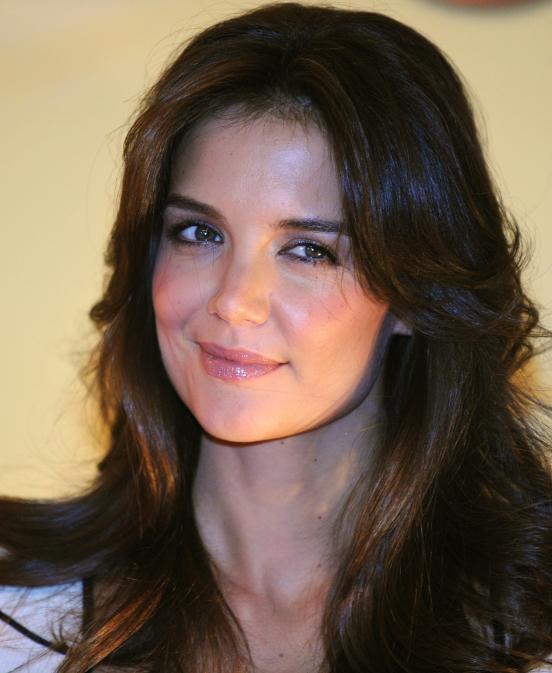 13. Unusual for Katie look. Did not look any film with this actress, so for me this look like in this photo, is striking enough (in the best sense of the word). Makeup is not actually changed. Will highlight the beautiful manicure, so very cute little finger Kathy :)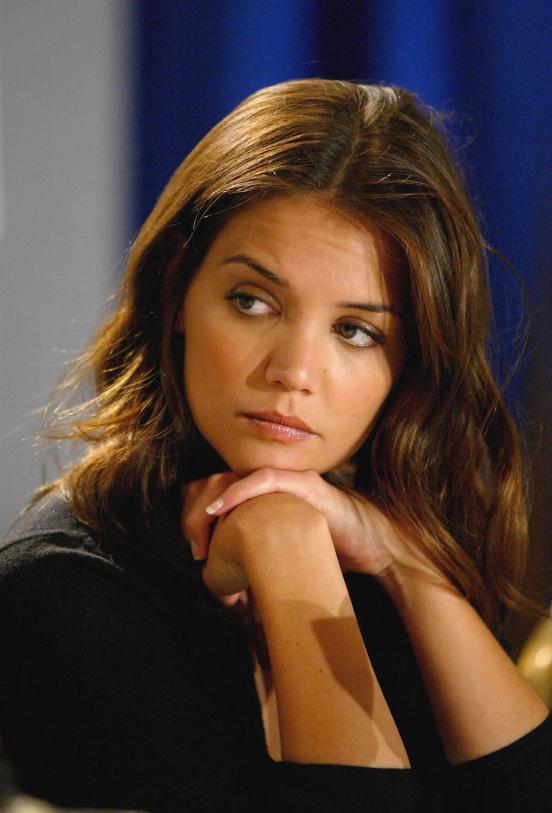 14. I have always been for the change in terms of appearance, so this experiment I like Katie Holmes. That something has changed. Eye makeup is perfect, well, that's lips with some not order.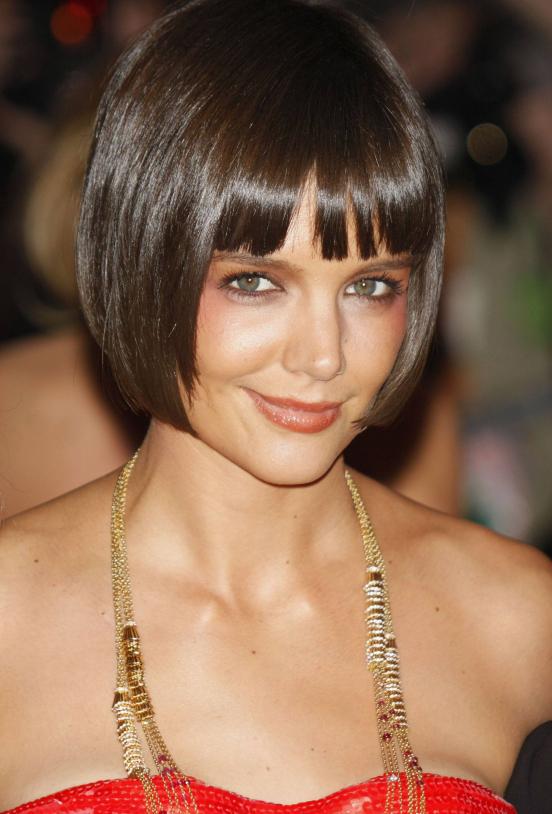 15. Very beautiful makeup, but here it would be better looking hair a little longer. For example, as in the previous photo.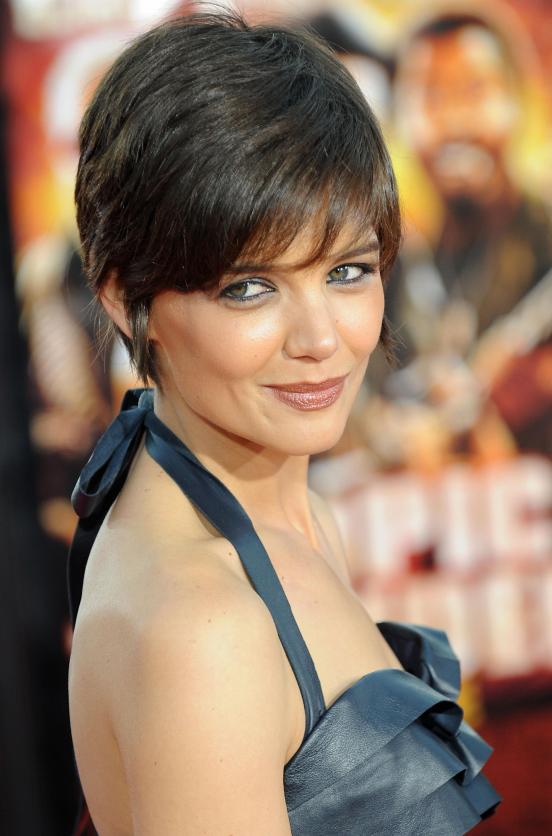 16. Happy (like) family Cruz Holmes. But personally I think that Tom did not pair Kathy.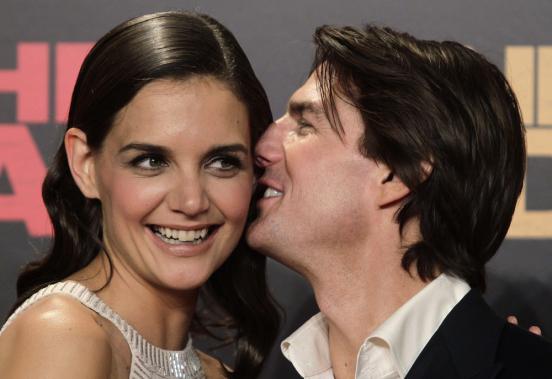 17. Great haircut and a good make-up (except for the sky-blue shades). I like this image of Katie almost more than any other.