Katie Holmes recently not often pleased their fans the appearance in glossy magazines or star parties. In Hollywood, there was a rumor that after her divorce from Tom Cruise, the actress has decided to devote himself to his daughter. However, it will express assumption that Katie just needed time to "poslerazvodnuyu" rehabilitation. Now she gradually comes to life and starts to work, and to appear in public.
For example, it was reported that soon will launch its Kathy cooking show on TV, and yet she landed a role in ABC's new series "Dangerous Liaisons." Interest in fashion magazines to Holmes also increased. British Elle even made her the girl of the month dedicated to her a few pages and put on the cover of the April issue.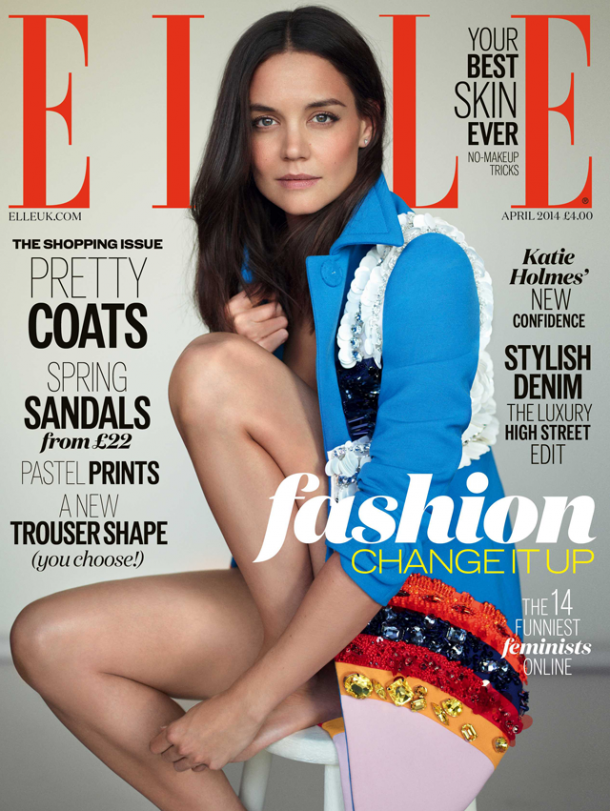 Katie Holmes in the April issue of Elle
In the accompanying interview, Cathy shared her views on the education of children, as well as concerns about his daughter Suri (like every mother, Kathy sometimes doubt the correctness of their decisions).
"Now the children are at a much greater impact of the world than we are at the time. I think every generation goes through it: Oh, God! All is not as it was in the days of my childhood! - Holmes told his impressions. - I think that in the education of the most important foundations: the child must feel that he is loved. My mother always told me: "No one loves you like a mother." I think the basics are very important: the important thing is that gives the child confidence - a feeling that he is loved. The realization of who she is (Suri - auth.) And making, is particularly important, so the process has to be monitored and encouraged. "
Kathy in a photo shoot for the magazine Elle
Also, the actress admitted that she was very hard after the divorce, but all tests made it stronger.
"Any experience leads us to a better understanding of ourselves and helps us to understand what is really important. Apart from my family grew three older sisters, I was in the girls' school, so it's always been a fan of the fairer sex. But this does not mean that I am a feminist. I love strong women and strong men who work hard. I am inspired by the people who are fighting for what they believe, integrity and creative nature. I do not think the point here is feminism "- said the actress.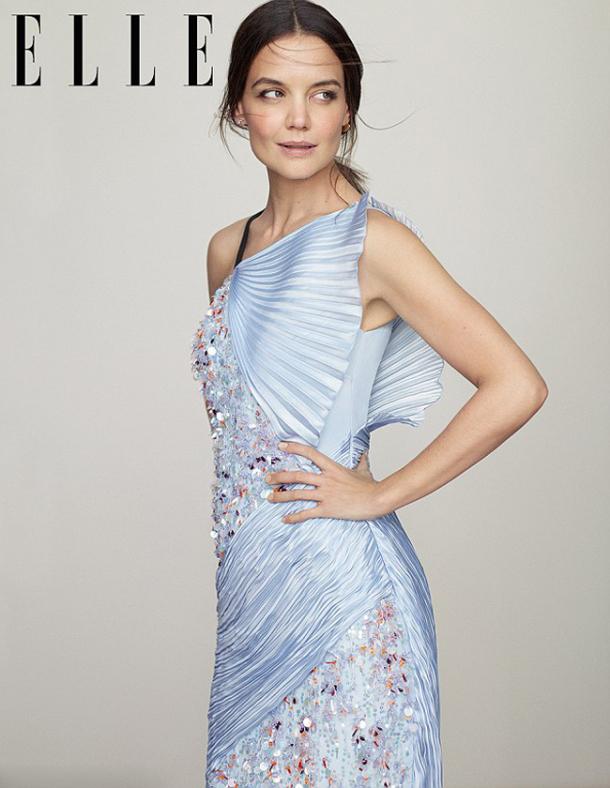 The author of the stylish actress became photoset Thomas Whiteside