Today we have two Cathy. :-)
We all know Katy Perry as the inimitable and spectacular shouvumen who know how to present yourself with glitter and a twist. But did you know that the first album Katherine Hudson (the name of the singer) was an album of gospel, that is church music? And no wonder - because Catherine was born and grew up in a family of a priest! Since then, she has come a long way and changed a lot. Let's see how this happened.
Here, Katie 20 years, in 2004. She had just entered into contact with Columbia Records, but the studio soon ceased to work with her. Until the moment of glory was still more than three years ...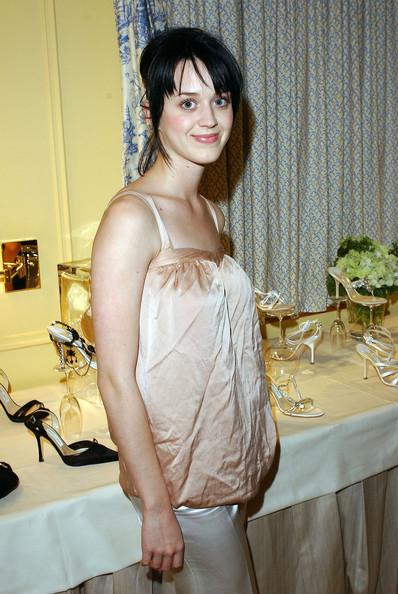 In 2005, Kathy was able to start writing songs for films. In parallel, she continued to look for a new record company.
In 2006, Cathy discovered by Capitol Records, and suggested to her considerable potential. By 2007, Katie has signed a contract with them.
In 2008, Kathy broke on top the Hot 100 chart with his controversial song «I Kissed a Girl» and remained in first place for more than 7 weeks. It was a breakthrough - get a dose of confidence, Kathy began to change both internally and externally.
The second single, Katy, «Hot n Cold», was also extremely successful. In 2008, Kathy began preparations for their first tour.
Katie Milly Cyrus at the ceremony VMA-2008. Kathy was nominated as much as 5 categories, but eventually lost to Britney Spears. Incredibly!
In 2009, Kathy began to attract attention not only as a singer but also as a trendsetter style. With Dita Von Teese and Lily Allen she sat in the front row at Paris Fashion Week.
In 2009, Katie won awards Brit Awards for best international artist.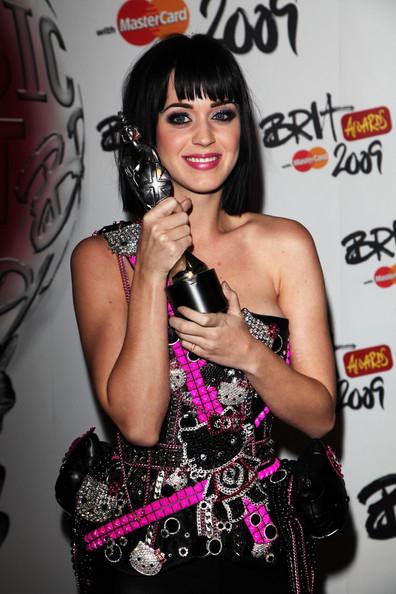 Rihanna and Katy Perry - best friend: Rihanna even organized a bachelorette party before the wedding Perry!
Russell Brand and Katy met at the VMA ceremony and literally not separated from that night. Now they are - happy couple.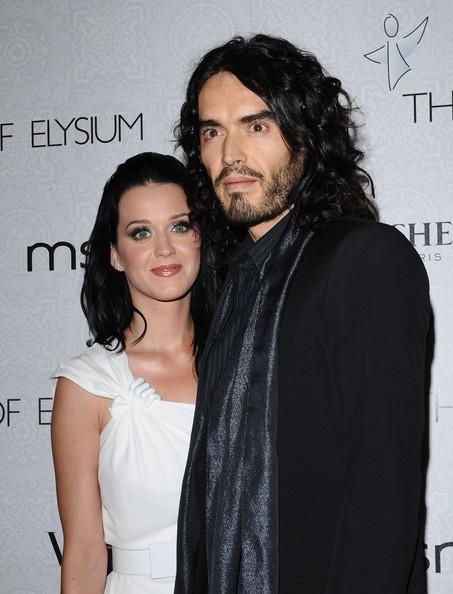 Kathy quickly realized that this star would shine in every way!
Kathy has been entrusted to open and conduct another ceremony Victoria's Secret - Is not this recognition, which dreams of every girl!
What will happen with Cathy in 2011? She - the bride, her new album Teenage Dream thunders in the charts, and she was nominated for a Grammy in 4 categories! However, that she had not planned - it will definitely be bright, shiny and latex.
Photo by Getty Images North America