This season stylists urge the general public to violate any rules and stereotypes and dress freely and safely. Destroying another unwritten rule, many models and stars began to try on shoes and boots open top socks. And a variety of socks, from transparent and plain golfiki to knit and warm. What used to be bad manners now become trendy trend. First, after the models were trending western stars who show by example how to do it and what comes out of it.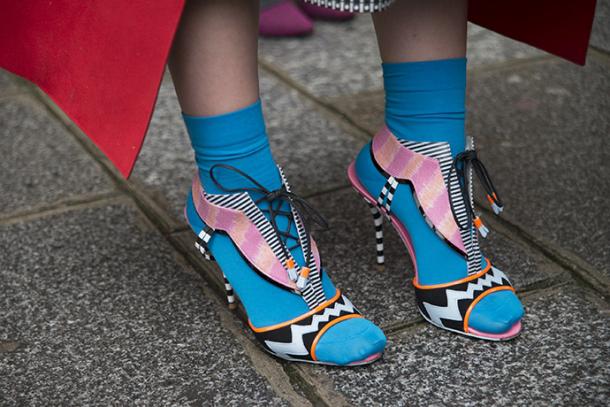 Socks + any summer shoes have become the most important event of the Fashion Week. Stylists, designers and stars almost all over the world are calling is not afraid of bold experiments and does not depend on the prejudices that have more than one hundred years. "Socks and sandals - it is fashionable!" - Shout at us from the catwalks famous fashion house.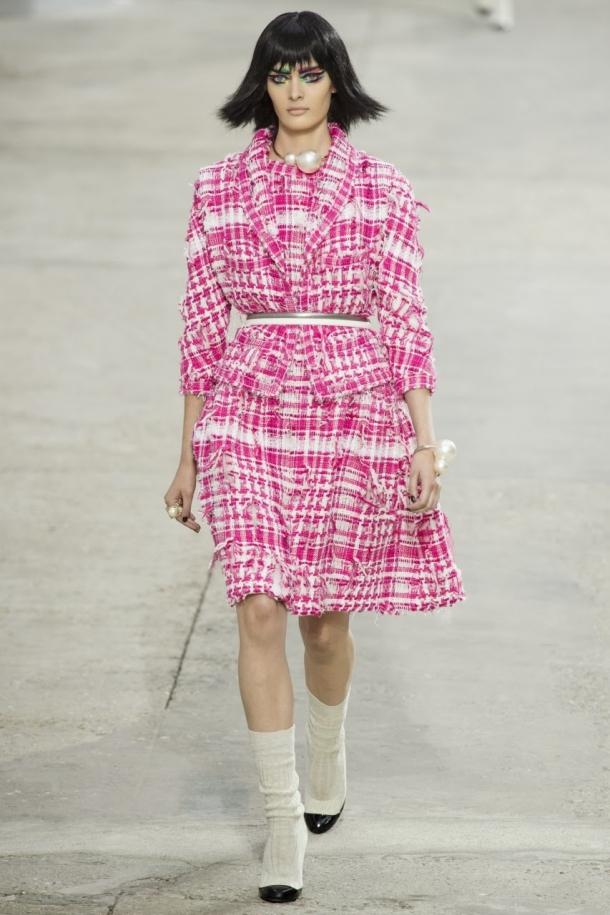 Many are inclined to monotonous, simple socks, some even to the broad and knit. Another fashionable idea of ​​the latest spring collections: socks to match the entire outfit. Interestingly, they have to be sold in the kit?
Vivid and controversial trend spring-summer 2014 one of the first picked up the famous singer Rihanna. She began with a simple but impressive combination of dense black golf and plain summer sandals.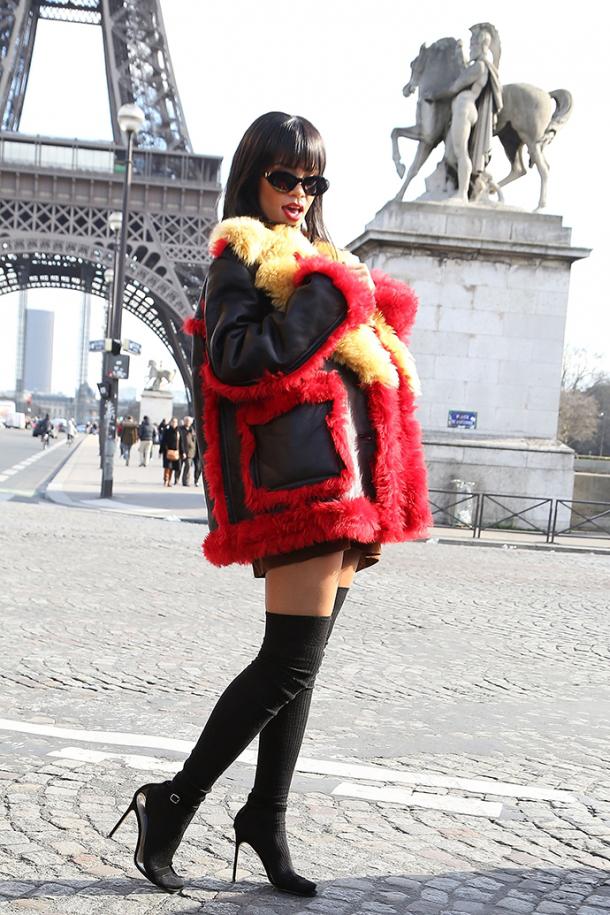 But Diane Kruger created a more extravagant and unbanal combination: coarse, massive boots with studs, delicate dress and black opaque socks.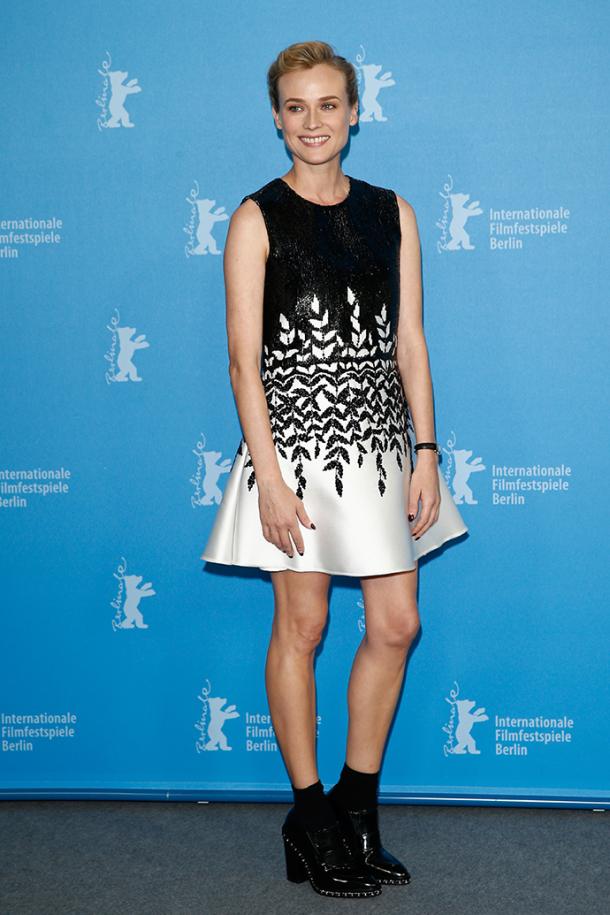 Effective and safe choice to make a girl Ren Chang from China. She opted for a versatile combination of black and white and opted for a mix of patent leather shoes with open toes and a small heel and knit thick socks.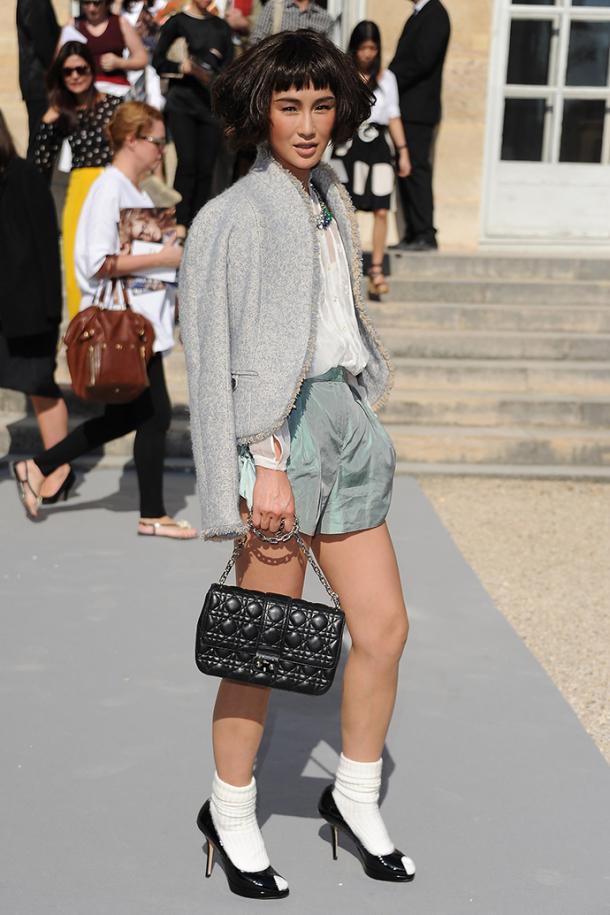 Pleased with the choice of presenter Alexandra Golovanoff. In addition to the classic combination of trendy and tiger prints, in its view, combined attracted unusual large knitted socks with silver threads. Pay attention to casually rolled up socks in top form many girls - this is another trend of the season tacit 2014.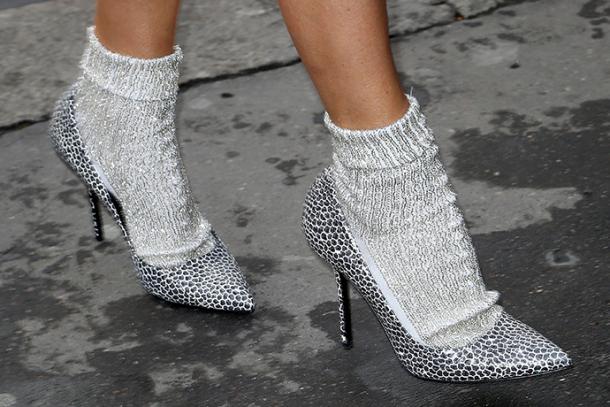 But Emily Browning is a combination of plain boring and tends to be more colorful bows. A striking example - this is a fun combination of blue, blue and white polka dot print and bright insert in the heel. On the example of the bow, we can safely say that the socks can be combined not only with the classical model, or shoes only open-toed, and sandals with thin straps.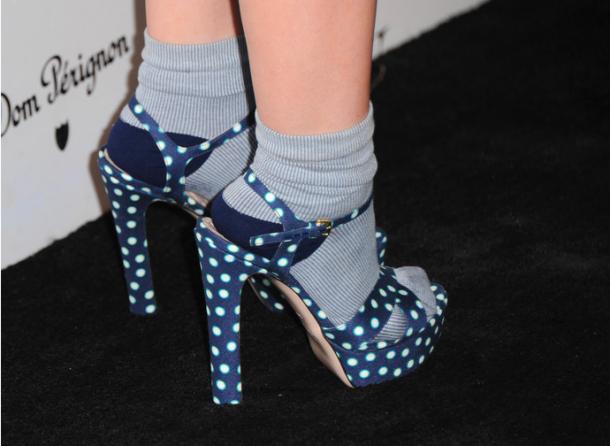 Many guests at Fashion Week followed trendy trend and showed the world their combinations. The most curious of them: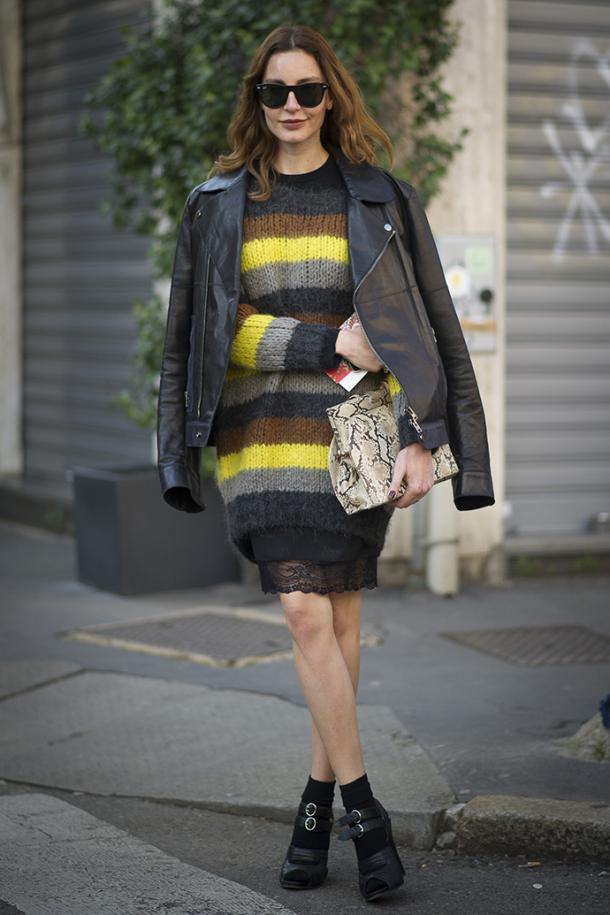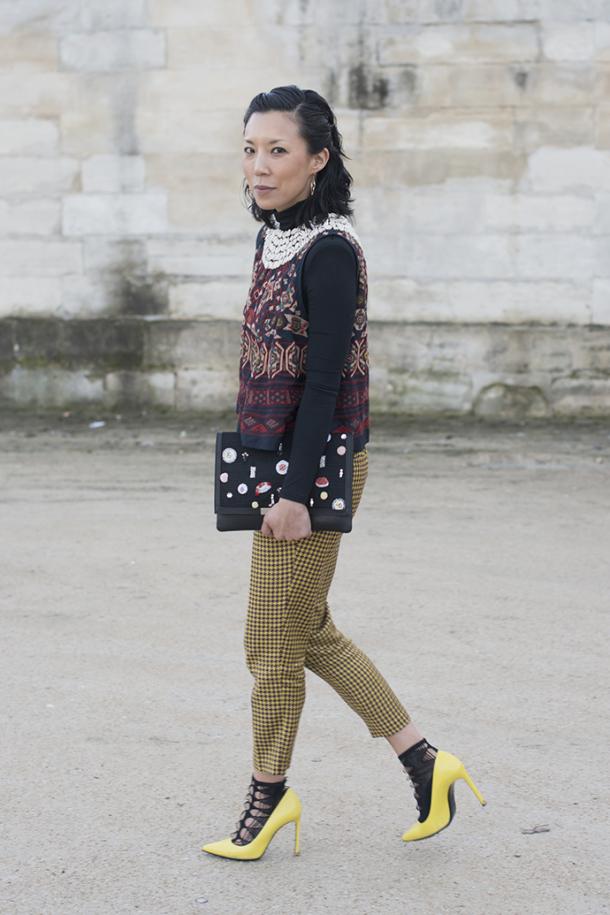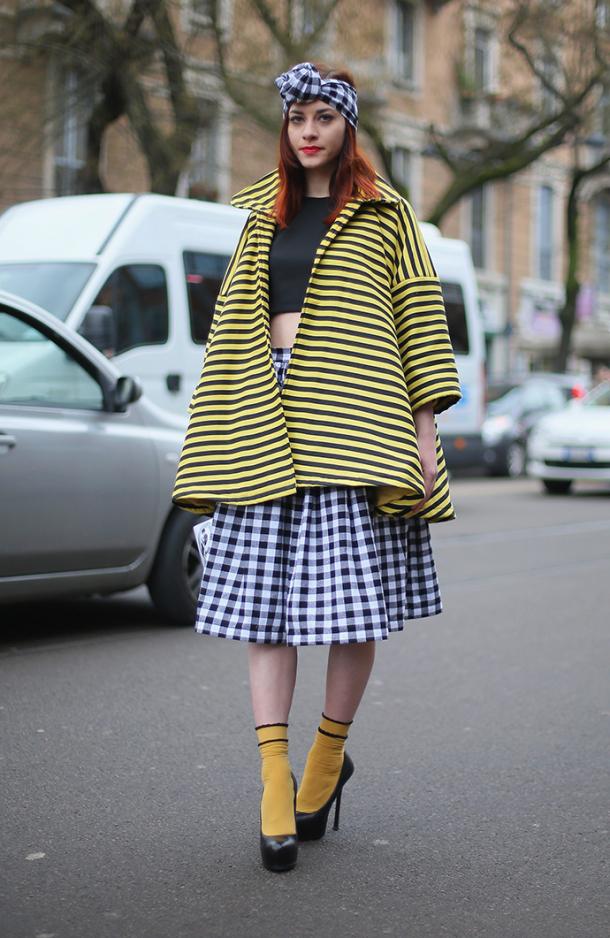 Where it went?
As I said in one of the articles, a powerful impetus to this trend is a collection of two famous brands - Chanel and Saint Laurent. They were among the first to propose a similar way to diversify the mix of classic and firmly rooted stereotype cancel.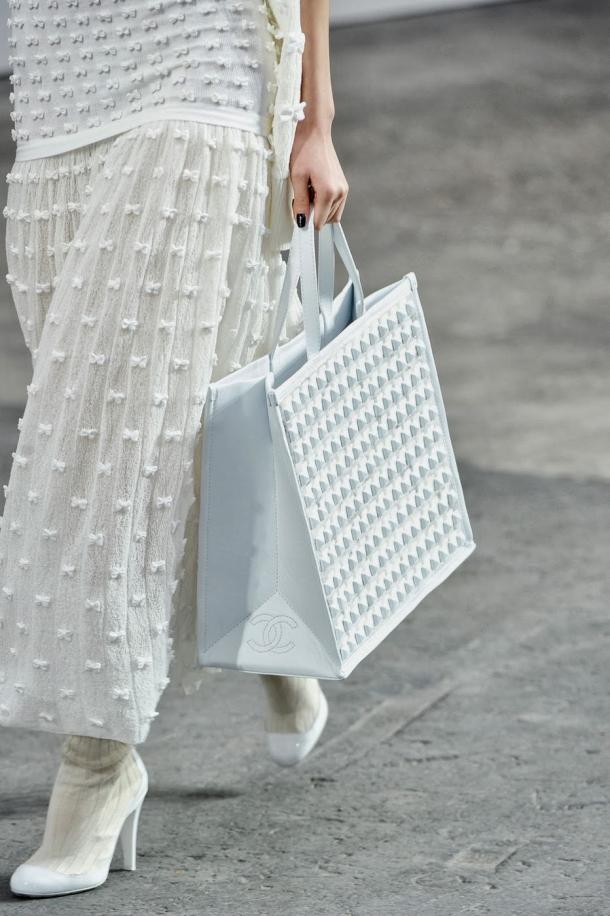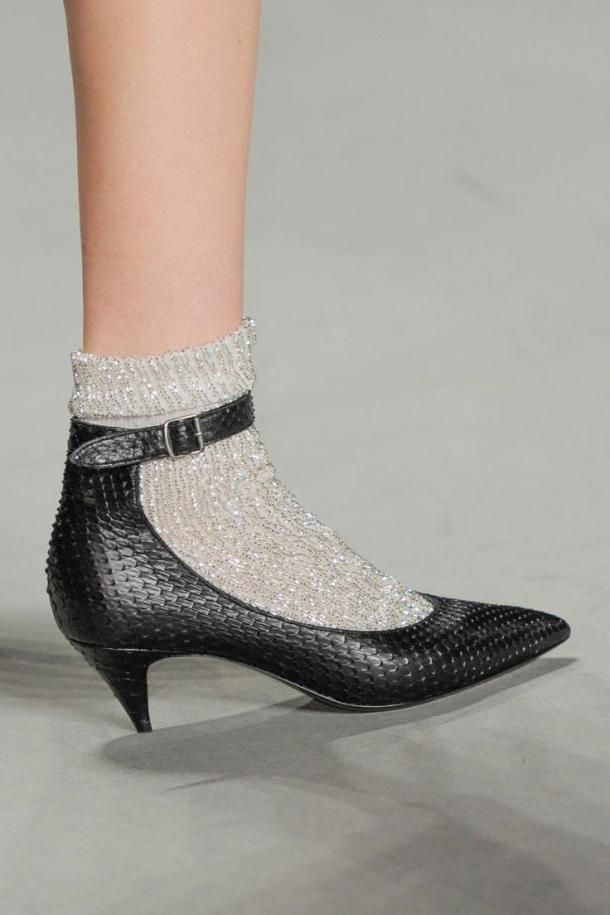 Street Fashion: socks and shoes