Often looking at the new collections from the catwalks of the world and want to exclaim: "How could a worn in real life?". Legislators street fashion calm and say: "Everything is possible if you know what to combine." Today - the first 5 current fashion trends spring 2014 real-life images of fashion bloggers around the world. Let's see what the trends and how to take root beyond the catwalk and are taking place in our spring wardrobe.
Trend №1: art prints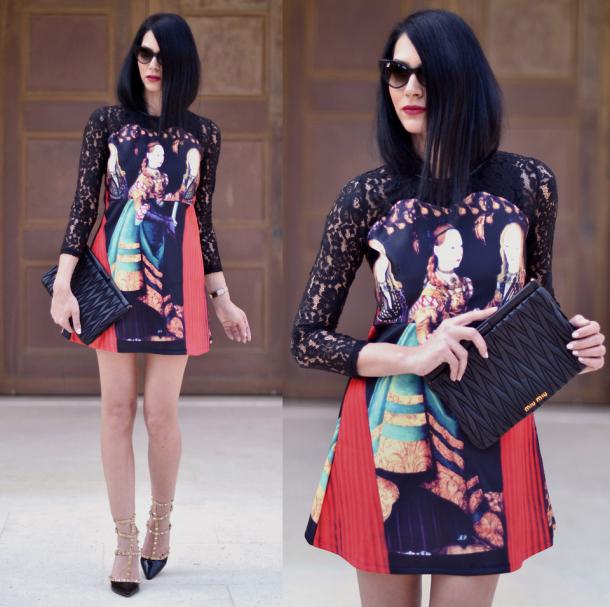 This spring, through the clothes, many recognized his love of art. Cloths of the great painters of the Middle Ages, impressionism, minimalism, abstraction, realism ... Even comics and coloring! Dresses Spring 2014 - a real encyclopedia of art and its history.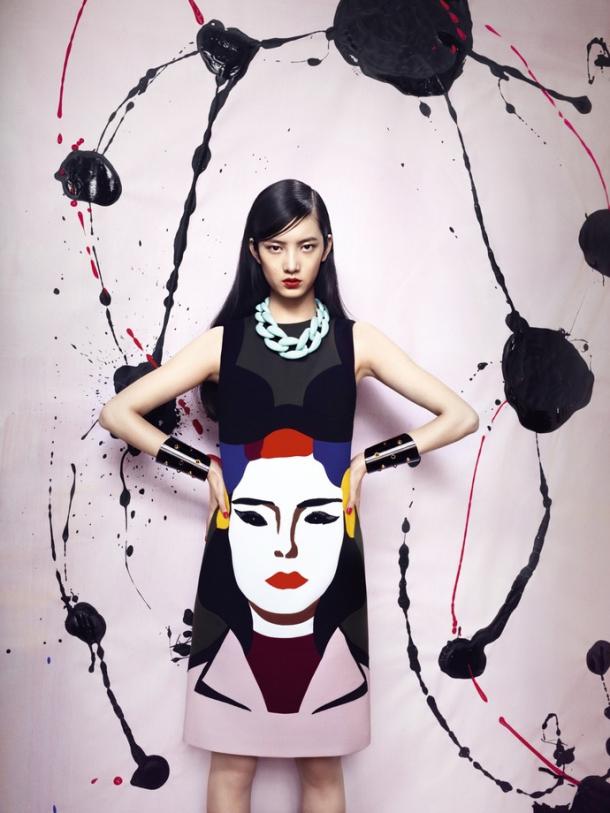 So feel free to choose a genre that you like, and do not be afraid of bright spray paint, pencil strokes, and even as much as the paintings in the spring of their images.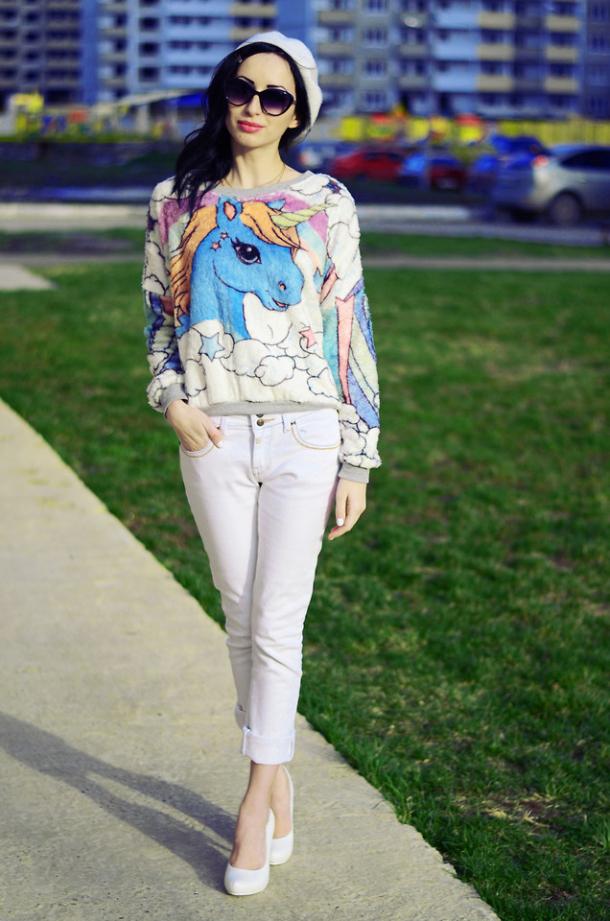 Trend №2: leopard print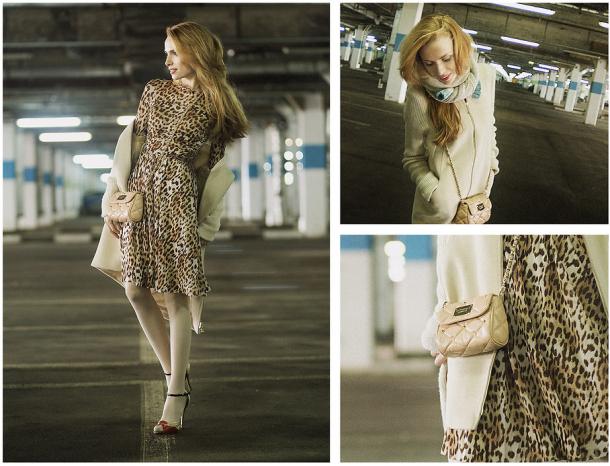 The most controversial and colorful print of the season - it triumphantly returned leopard. In a series of animal prints he is one of the toughest and most spectacular. To avoid some of vulgarity and vulgarity in the way, try to enter into the image of not more than 1 items, decorated with bright print it. Gently should behave, combining clothes with leopard lacquer shoes and accessories, leather, shiny outfits. Ideal - to make the item with a leopard print or a major part monoluka image in restrained colors.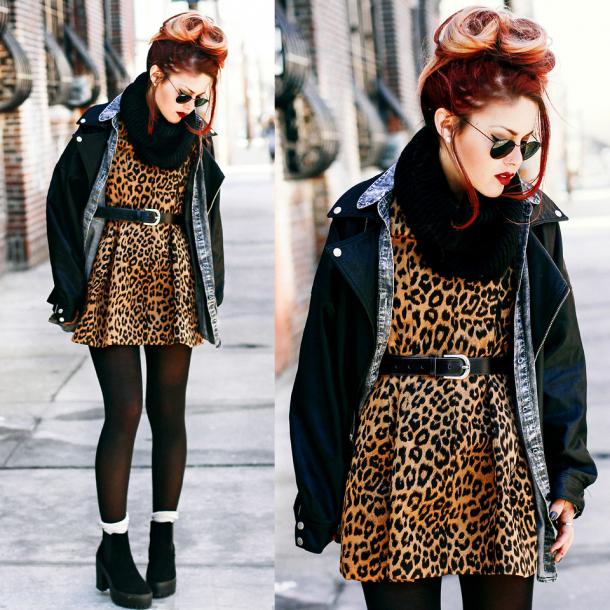 For those who are afraid to enter immediately leopard to your wardrobe, the best solution would be handbags (best not to varnish clutches) or open shoes, sandals, boots or flat shoes in this style.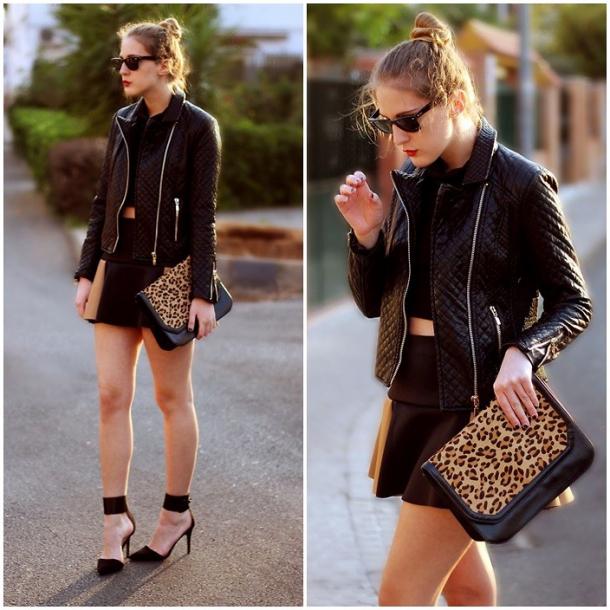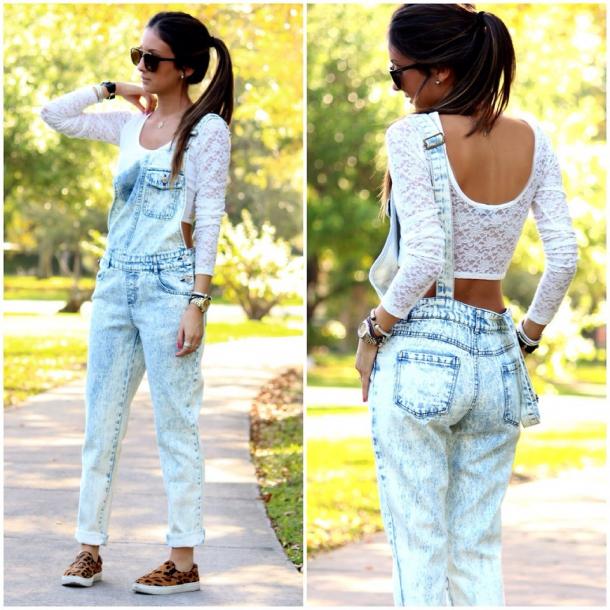 Trend №3: ethnic motifs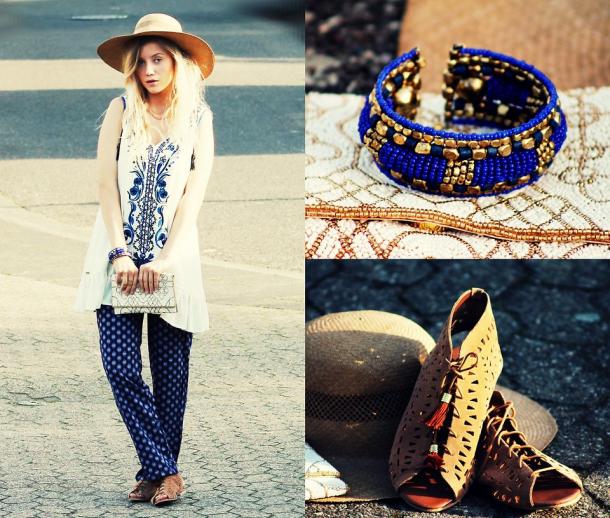 This spring, many designers combined the love of bling East, Orientalism, and ethnic African pattern. And do not just decide that the eastern motifs, rich embroidery, stones, chic patterns will not look harmonious in our daily lives. And how will! Particularly relevant in this style of clothing in the hot summer and resorts - not only because of its motley and colorful appearance, but also because of the natural fabrics and comfortable, loose-fitting.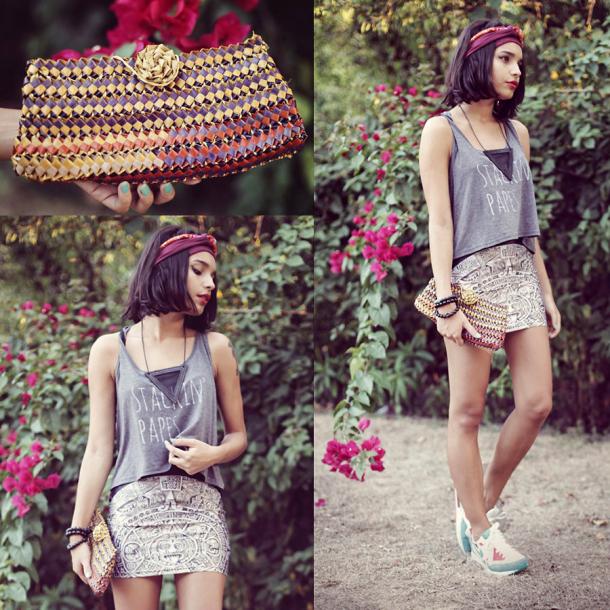 Complex and intricate ensembles, inspired the creation of which was the very nature of + African and Oriental culture, fit perfectly into the urban landscape!
Under a spectacular and exotic accessories: turbans, boxes instead of bags, multi-layer bangles, baubles, leather shoes, jewelry and much more. Bright fashion end of the 20th century this spring relevant as ever! But do not relegate ethnic outfits exclusively to the category of resort wear. Okay so rich and intricate patterns will look and design of jackets, coats, evening dresses, classic boats.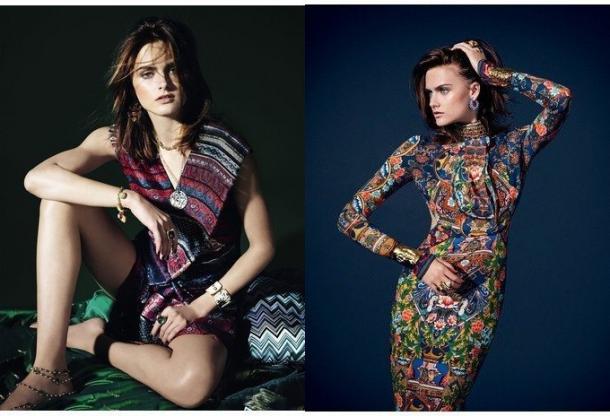 Trend №4: logos is never too much!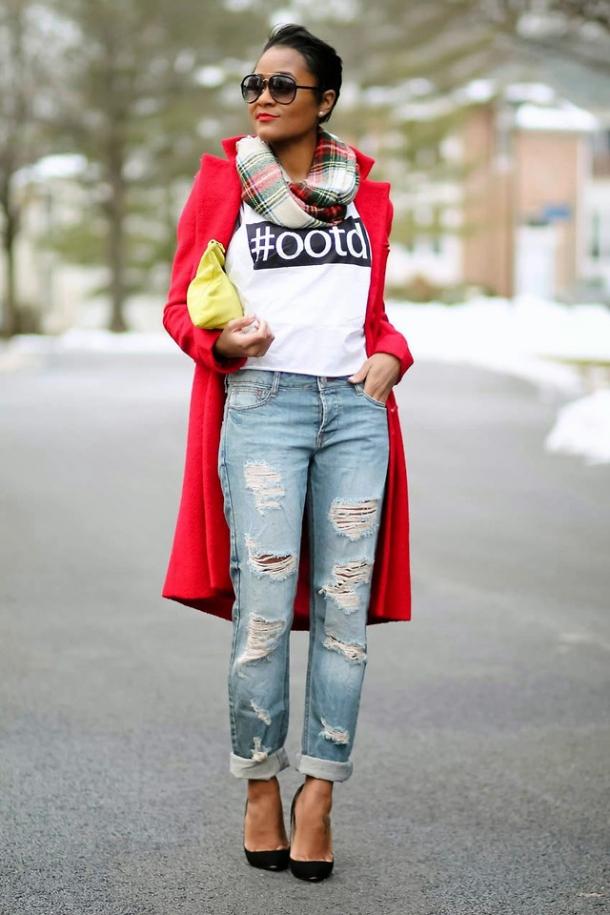 Long live the rebellious' 90s! The fashion for all kinds of labels, logos, and not the most decent word in fashion again. So now all without exception began to stock up on T-shirts with the names of brands, and the larger will be similar to print - so you'll be more fashionable. World podiums already submitted a number of vivid collections, for example one of them was a real ode to the company Coca-cola.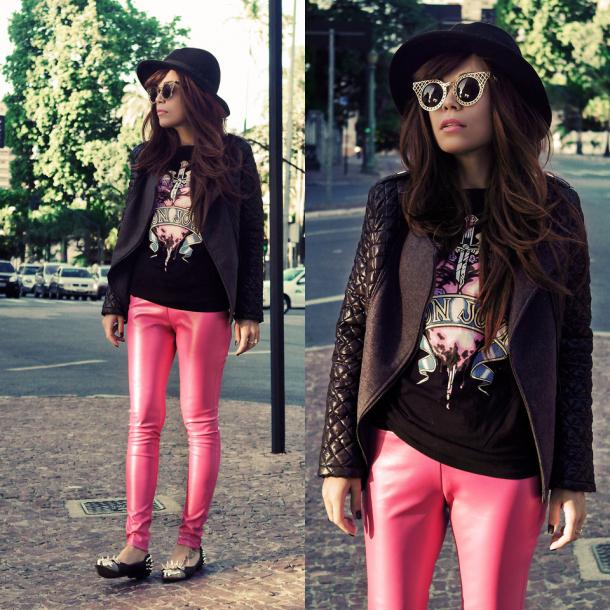 The walking advertisement of its customers have made many in the forefront of famous brands Moschino and Chanel.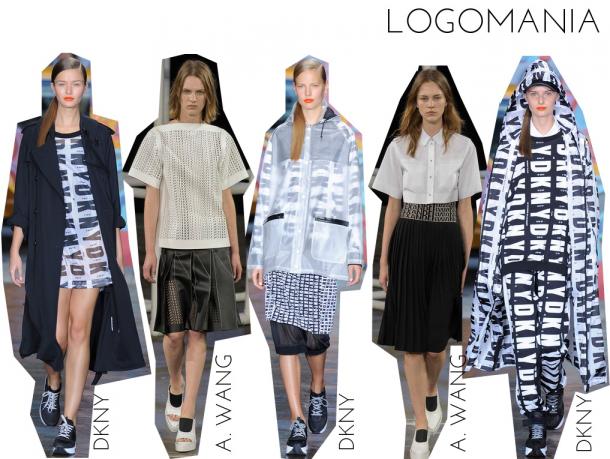 Besides brand names featured and simple inscriptions, just letters and simple words. Many were ordered svitshoty, shirts and T-shirts to order with their inscriptions, because personality always valued above all else. True, such labels do not shine particularly original: it's indecent words, provocative inscriptions or trendy Hashtags.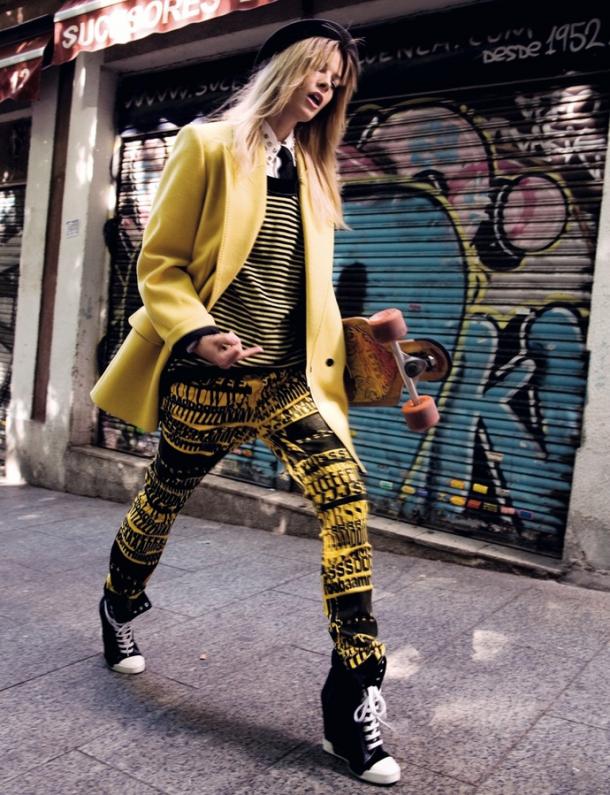 Another mini-trend - floral svitshoty oversize pale large inscription: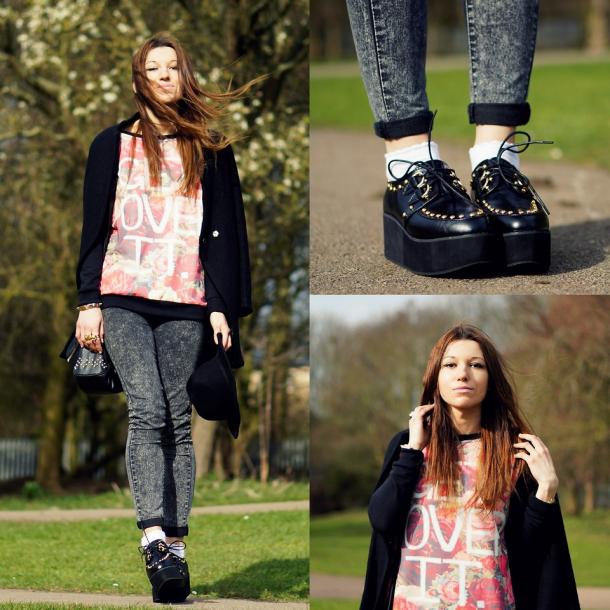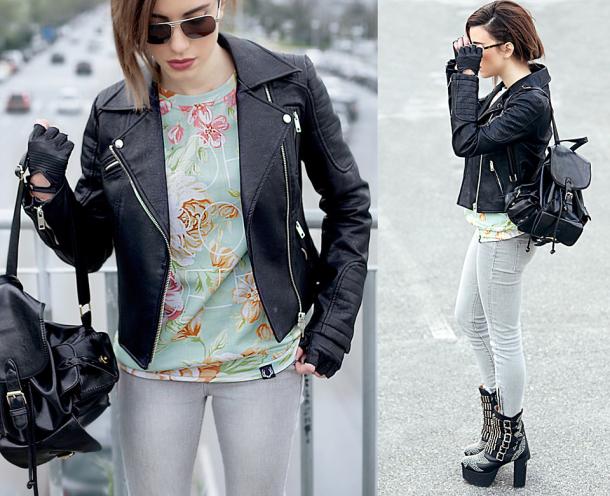 Trend №5: bright red and all shades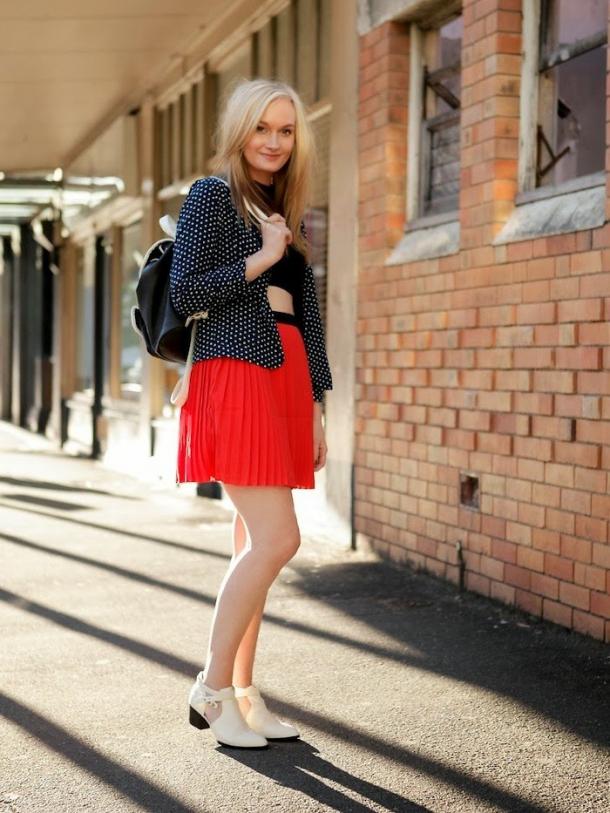 This spring is not the time to be modest! In a fashion - red, cherry, pale pink and various shades of red spectacular. The best supplement will red lipstick and accessories to match. Classic matt lacquer-toed pumps with red tones - a hit of this season.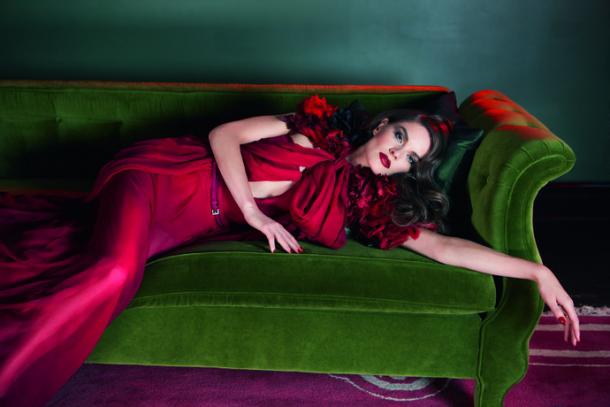 With red shades in your wardrobe, you will never go unnoticed! However, such a bold bow is always to think through every detail. The humble onion in neutral colors adorn several bright red details, and you can go ahead and create a completely bold and sexy image in red tones.