Events in Ukraine became the main theme throughout, it is not surprising that in the fashionable life it caused a kind of resonance. In the wake of the protests, actions, hostilities, almost a war that takes place on the streets of Ukraine, people take out shirts, rozmovlyayut ukraїnskoyu and amenable to universal wave of patriotism and national ideas. On the part of social and political events in Ukraine, the military does not want to discuss, everything is too contradictory, but on the part of fashion - it's a good chance to meet with the Ukrainian national clothes and look again at the fashion bloggers Ukraine.
"God, love up Ukraine!»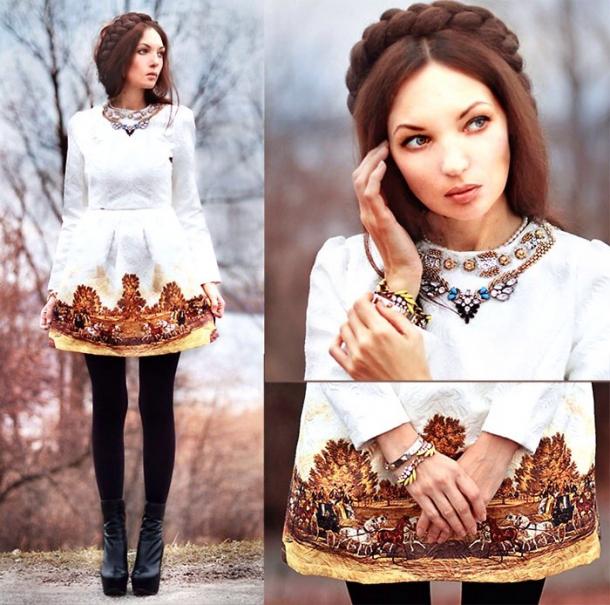 Chicwish Dress, Chicwish Necklace, Chicwish Bracelet
This island-to-date image of Elena from Kiev for one day only scored more than a thousand likes and went into the tops of fashion sites (in particular lukbuka). The image itself went very harmonious, and no wonder - after all its components are purchased in the store most gentle and cute clothes Chicwish. Wins necklace of colorful stones and bracelets to match, and even patterns of the dresses are too characteristically Ukrainian, image Elena went good, and as it was conceived, patriotic. "Ukrainian" adds Spit, which is found in the other her bows: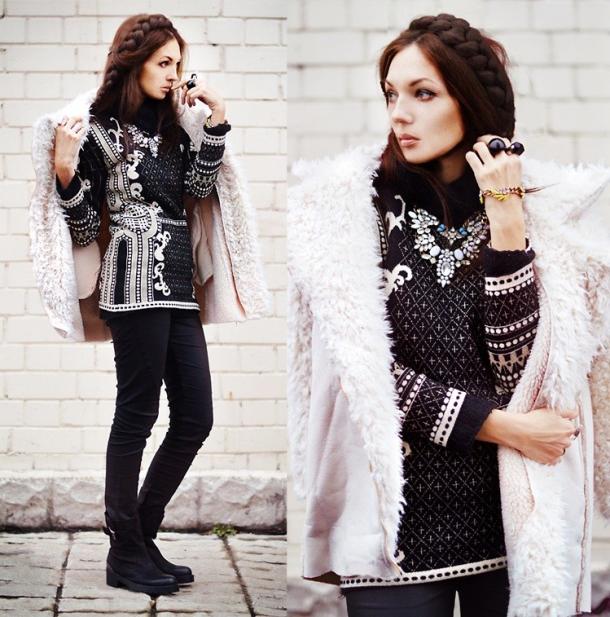 «No Church in the Wild: Ukraine Edition»
Ukrainian photographer and model your way Nicholas decided to show what state is now in Ukraine. Plus, it was a unique opportunity for a photo shoot: not every day you see the barricades, fire and smoke in the center of the capital. As a result - like the frame of hostilities, which mistakenly turned trendy guy who lives in the moment in Poland. Sadly, in actual fact.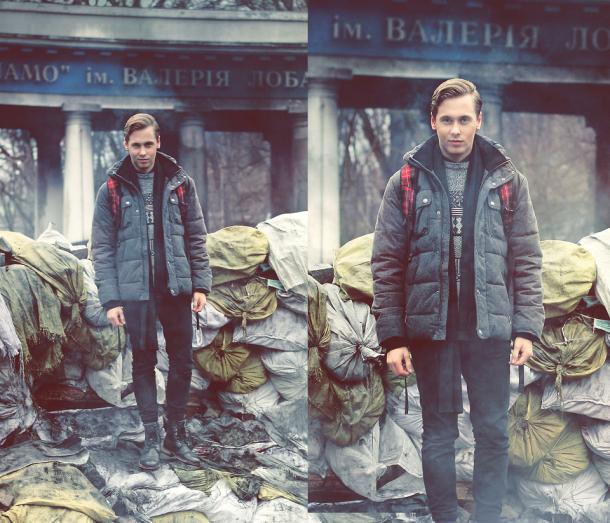 H & M Jaket, H & M Wool Sweater
& Quot; ♥♥♥! Long Live Ukraine! ♥♥♥ & quot;
Ukrainian true motives and patriotic name - the characteristics of the image of the city. It is noteworthy that all the details of clothing sewn and embroidered hardworking skilled workers from Ukraine. Catches sight unique design embroidery and vintage jewelry, which is unthinkable without a similar way.
Ukrainian style
Continuing the theme of folk motifs embroidered shirts and Ukraine would like to mention the wonderful girl straw and it magically. Frankly, this embroidery design I like even more than the previous pictures. And jewelry is chosen better, although it is more modern. And, again, there is handmade and unique. That's the beauty of folk hand-made dresses.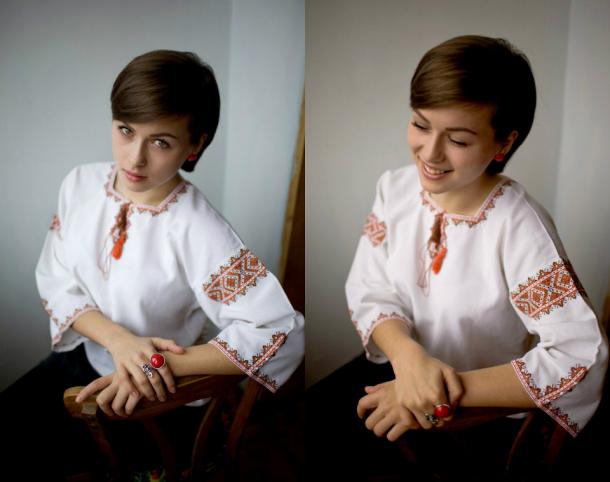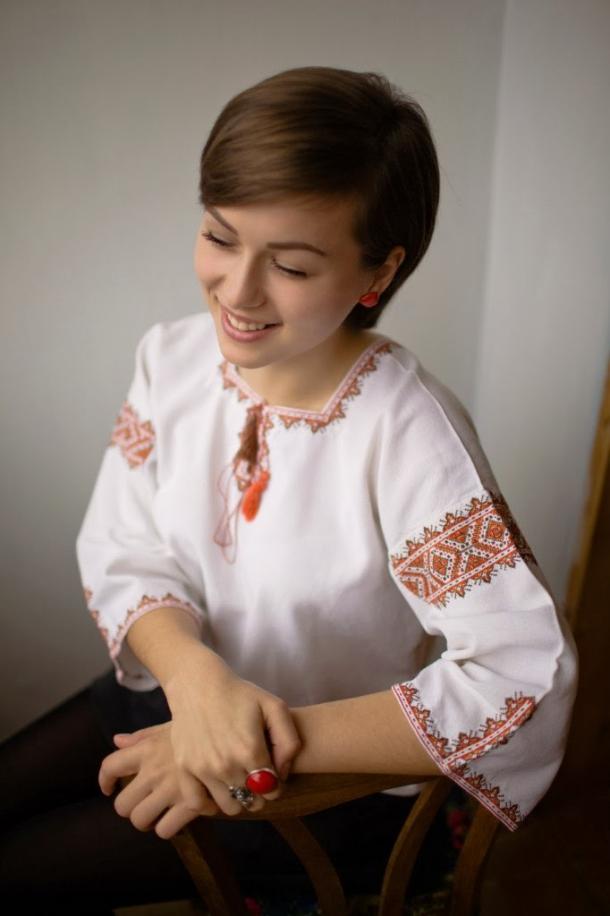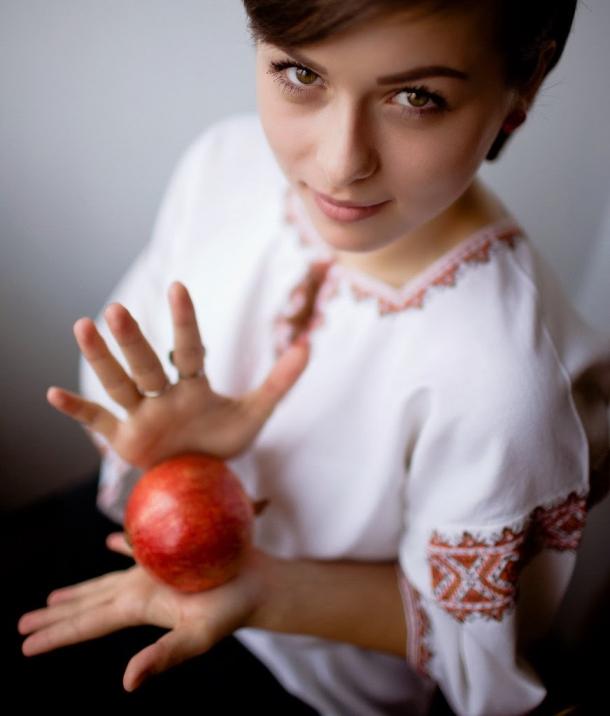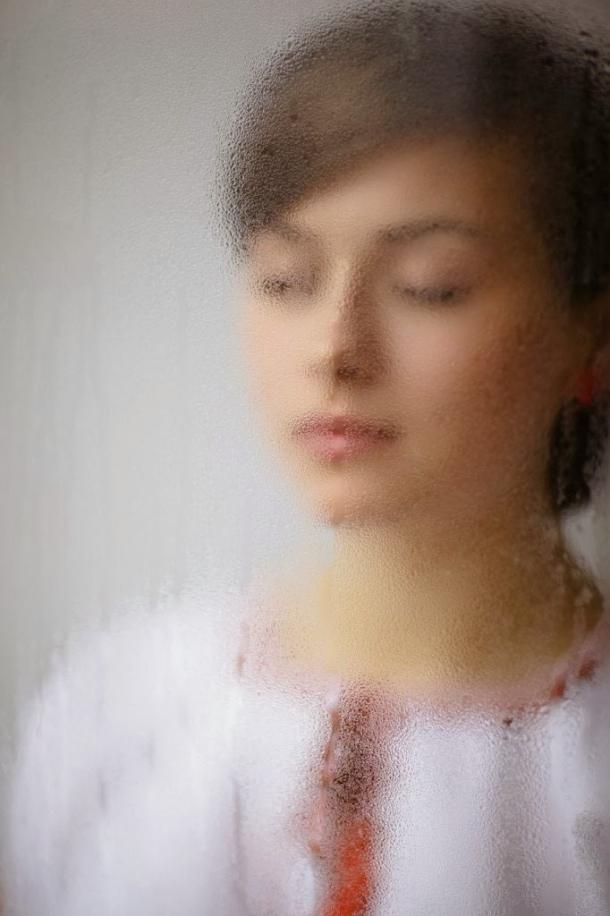 Another image of the same name and a magnificent cotton dress with hand-embroidered flowers. Thing is very characteristic, elegant and eye-sight. With such an interesting image of the dress will be the best even without the accompanying accessories and jewelry.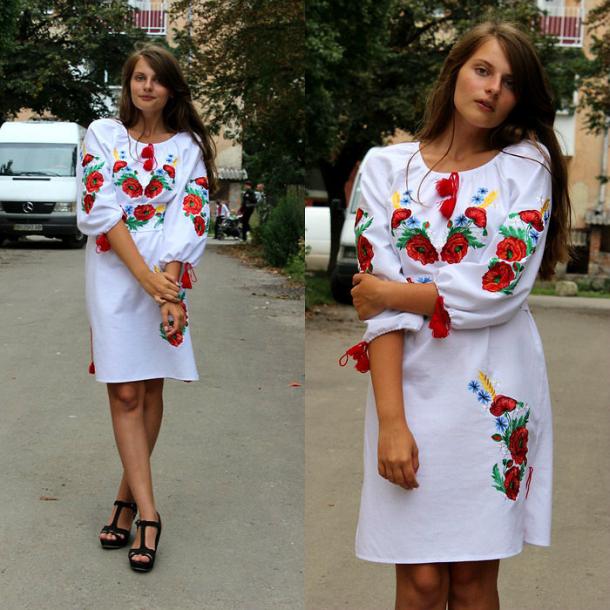 Bicycle inspiration
Delicate, airy image, Ukrainian motifs which give a bouquet of sunflowers - flower symbol of Ukraine.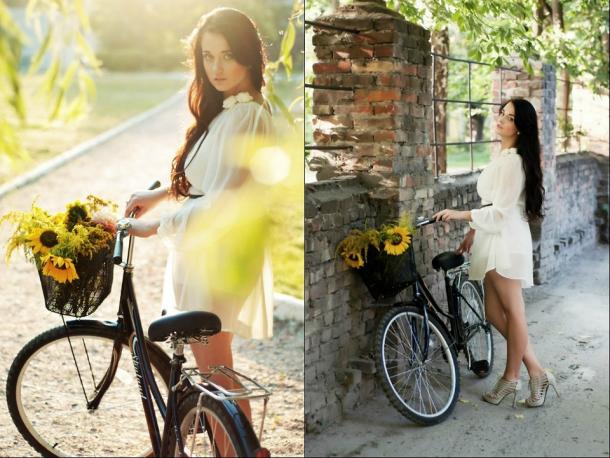 And finally, what would dilute the ranks Embroidery new bright and trendy outfit from Tina from Kiev. The girl has combined these trends as a large cell, beige, pastel shades and marshmallow. Plus not without successful accessory transparent clutch, big earrings in light oriental style and knit cap to match make image harmonious and complete. This is a typical example of how to successfully combine the many trends in one image and not get something uncouth and awkward as a result.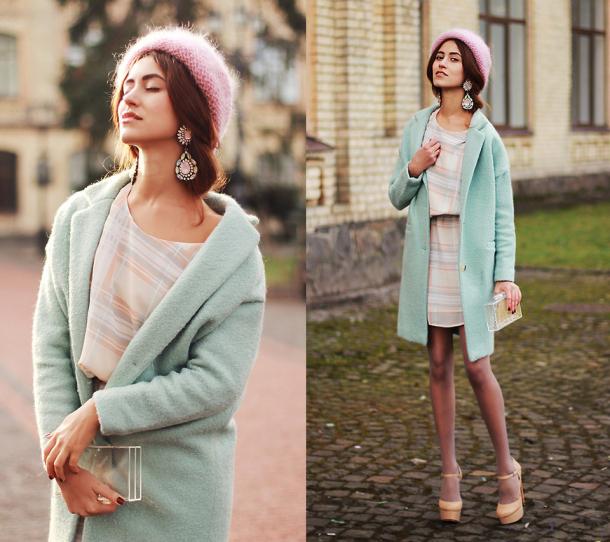 More new images from the Ukrainian bloggers: