I think some of you are familiar with the bright blogger from Ireland Lara Siles. This 26-year-old girl from Dublin decided to please fans of Russian fashion and wrote about fashion in Ireland and trends spring 2014, exclusively for our readers. Lara is well versed in fashion and fashion trends. And images of other fashion bloggers clearly illustrate the relevance of its advice. Overall - a guide to fashion a resident of Ireland Ireland and the Irish vision of the SS14 season in the fashion world.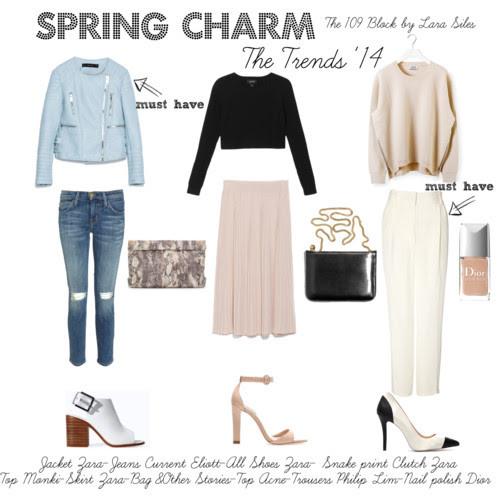 Fashionable and very pleasant resident of Dublin came to writing tips for Russian fashionistas with the utmost seriousness. In addition to discussions about fashion trends in Ireland and the upcoming season, she created a spring collection Must have and told what things this season will buy herself.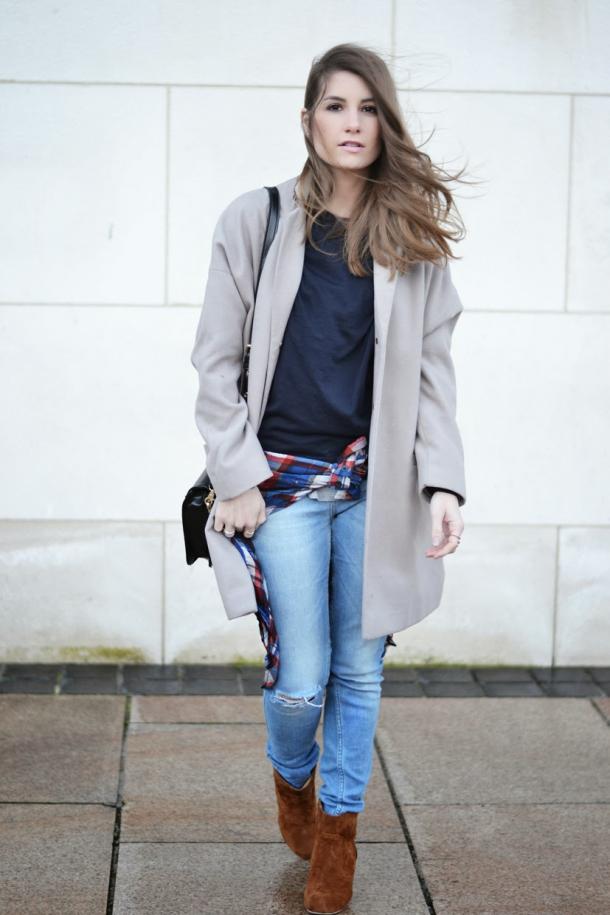 Illustrations for her advice was not hard to find - after all, what says Lara, really important. And not just in Ireland, but also abroad. Who are more interested in style this girl - her blog the109block.blogspot.com. A more fashion in Ireland can be found here.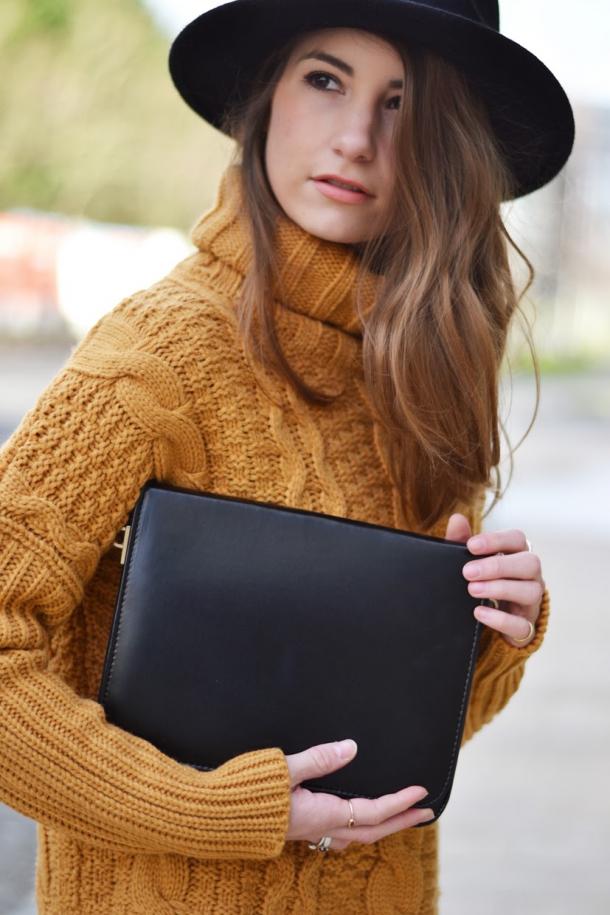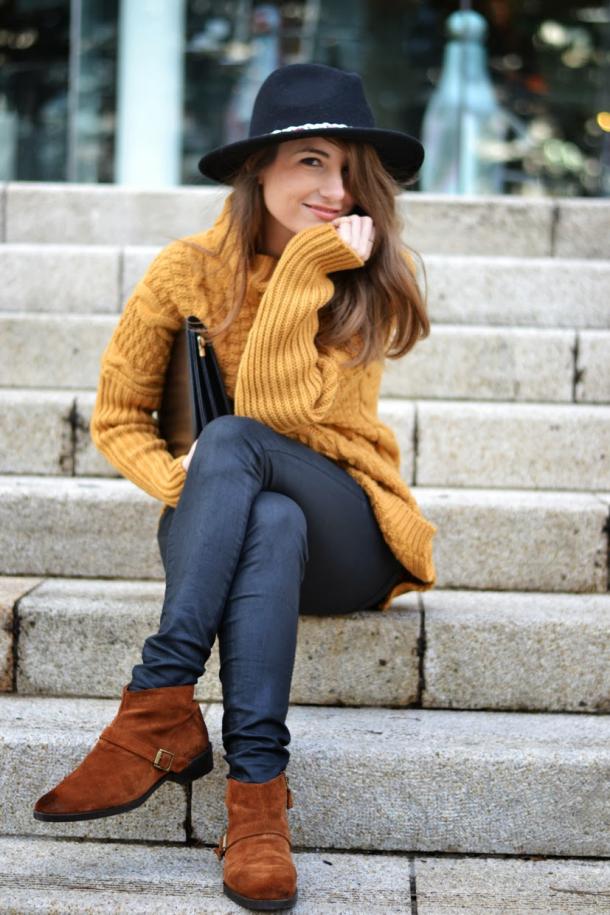 That's what the girl said about spring trends in their country:
We still are still very cold, but it does not prevent us already hard to dream of spring. Many girls can not wait to get spring clothes and go for a long-awaited shopping. Spring - it is always warm, calm, elegance and refinement in the clothes. And I look forward to the new season with the warmest feelings and easy look.
What will be popular this spring?
Of course pastel, which has always been a favorite of spring. Soft blue and pink shades are found everywhere, but especially - in the design of jackets and shoes.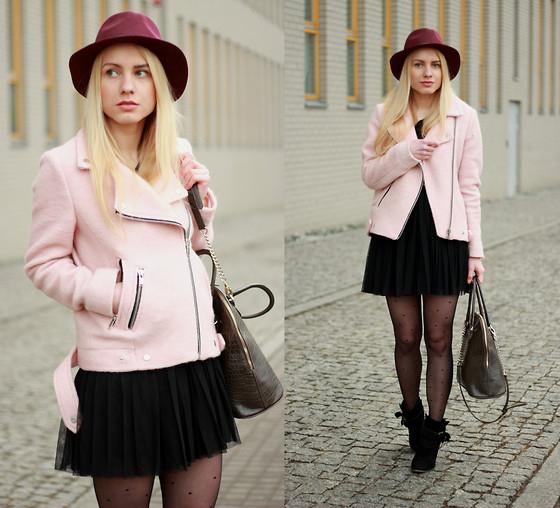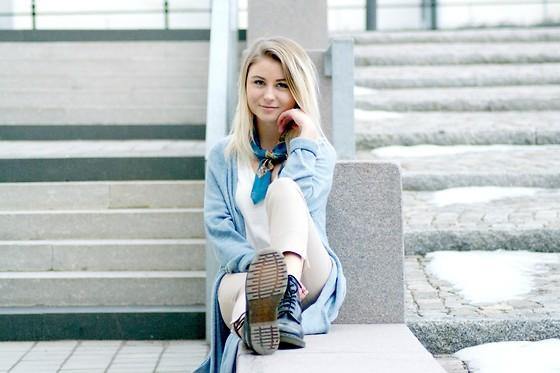 Shades of beige, a new mixed, but one hundred percent trend this year. And although this shade can be included in the category of pastel, it better to talk separately. In my opinion, this trend will be widely distributed both in our country and around the world.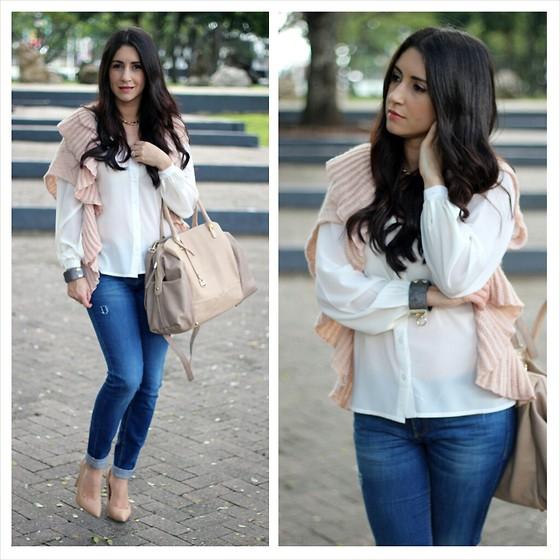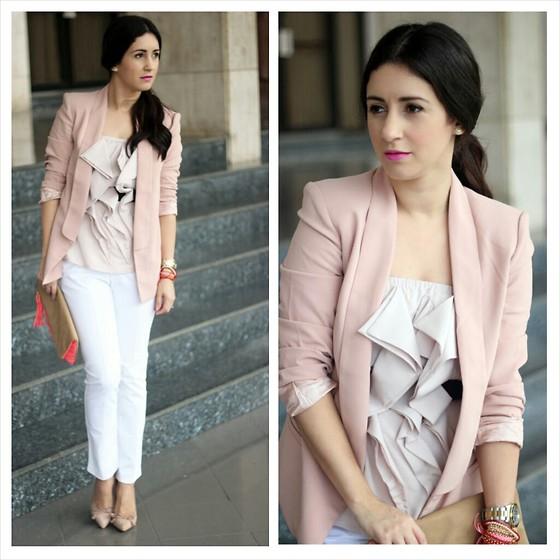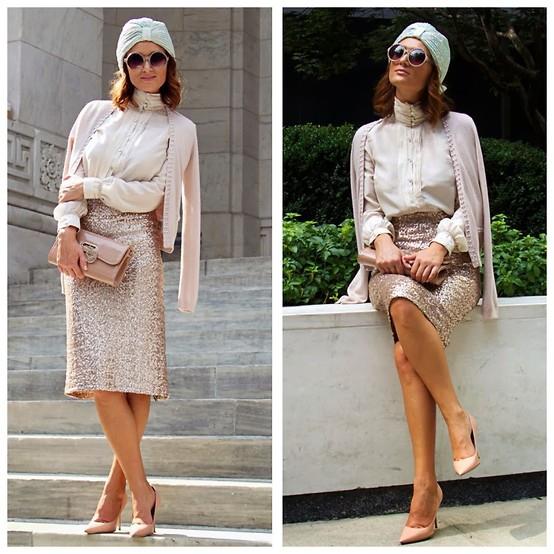 This shade is a little lit up back in the autumn-winter collections, but in the spring of 2014, he will be much more prevalent. I think we'll see it in all elements of a wardrobe. From skirts and tops to trousers and underwear. This shade symbolize sophistication and elegance and is perfect for spring. For me, pale beige is the new black. Clothing in such colors gradually appear and in Ireland, and in the spring I think the streets of Dublin will become even beige.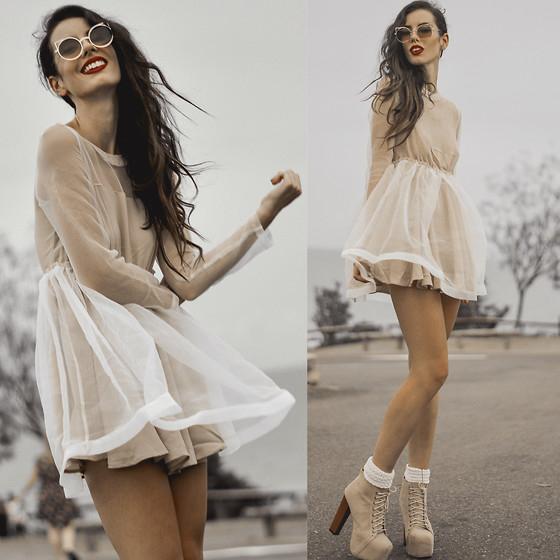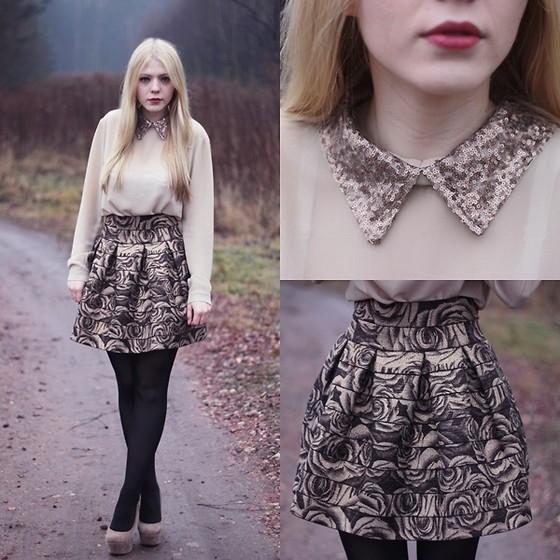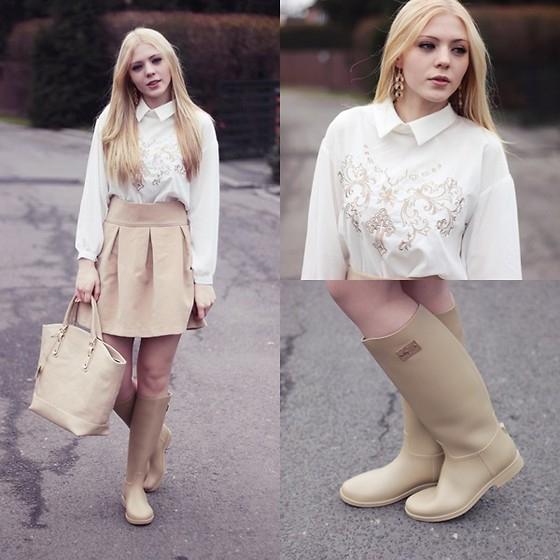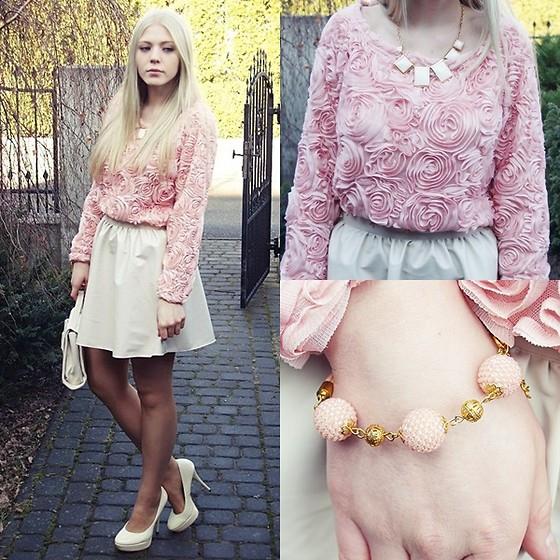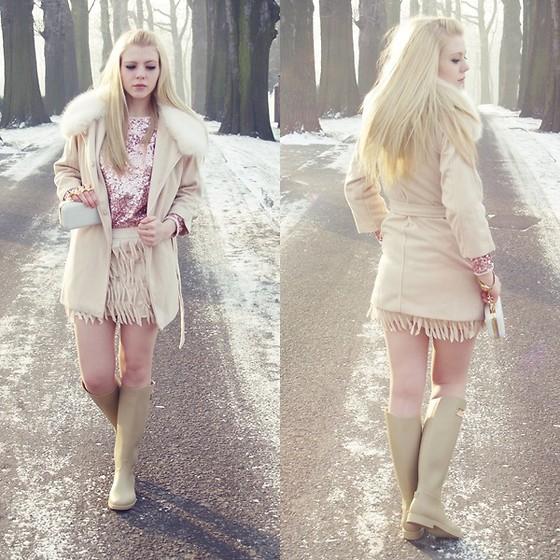 Monochrome trends still dominate the catwalks of the world, at least this time, and in other forms. This spring, black and white patterns are large and symmetrically repeated. Not least take pattern blocks, too, in classic, black and white colors. Best Ensemble: white pants + black top. The perfect combination, which never go wrong!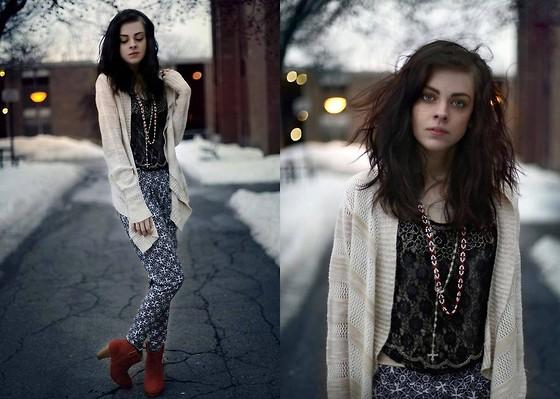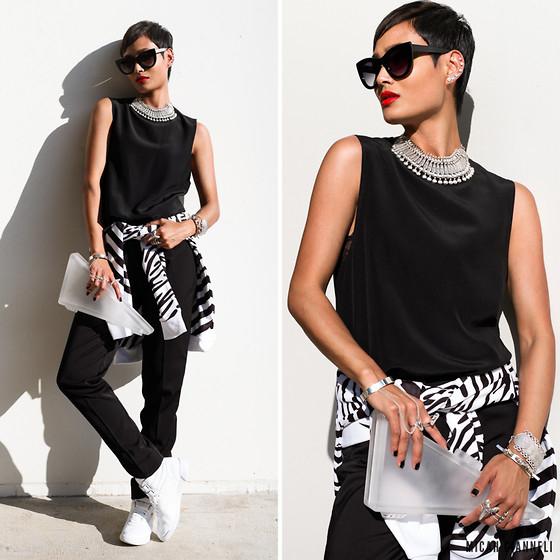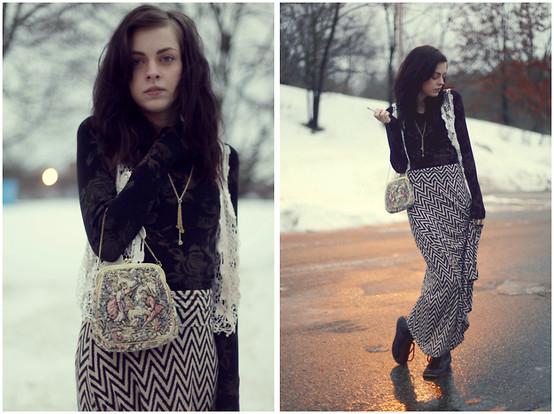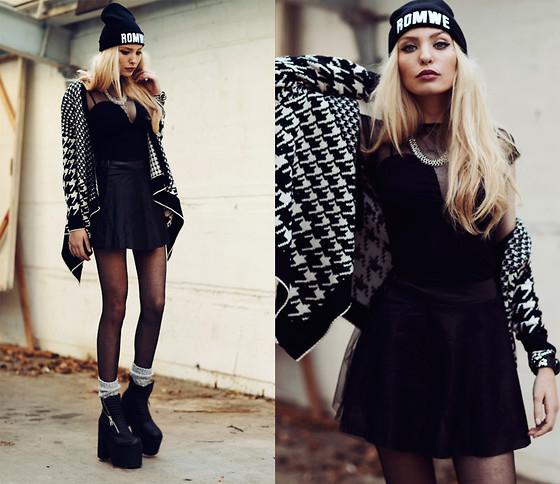 Thank you very much fashionable blogger Lara Siles for her spring fashion trends review. As for fashion in Ireland, here she noticed that at the moment in the streets of their cities are very few bright, colorful autfitov. Basically dominate monoluki restrained colors, denim fabrics and natural light.
In the end I would like to share interesting images of the same from Dublin Lucia O'Connor-McCarthy.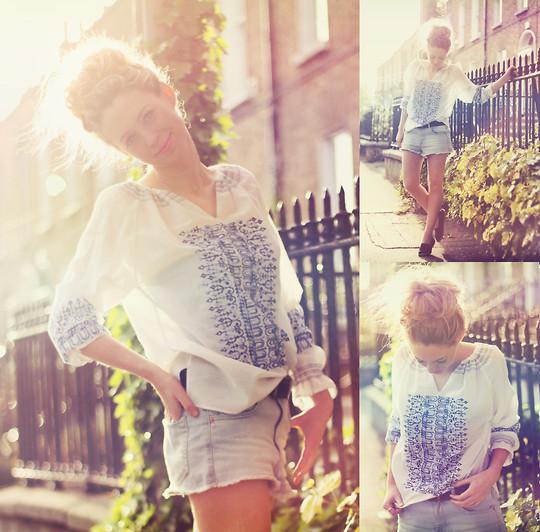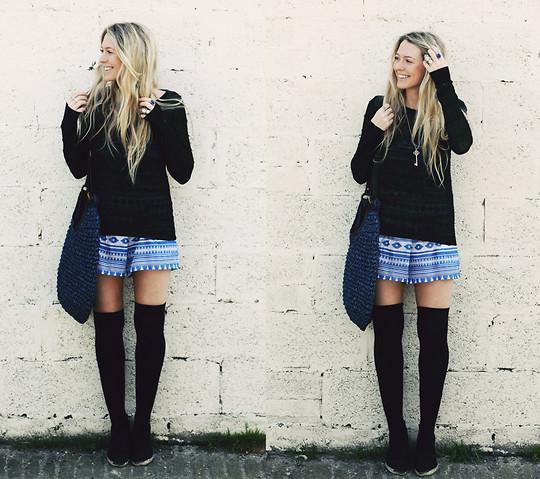 Images of the girl, who by education and philosopher by vocation photographer, compares favorably to the fading clothes most of the Irish and I am personally very inspired to create their own spring onions.