Sometimes colorful, sometimes elegant fashion of the coming spring season pleases wealth of colors, styles and materials. What is the long-awaited spring meet, what to wear on vacation or what dress to choose for the holiday - not the issue, because the world's catwalks presented outfits for any occasion, any shape, any taste and price range. So there are plenty to choose, and to choose necessary. As proof - 7 bright collection spring-summer 2014 and an overview of the main trends of this year.
1. Russian fashion A LA RUSSE Anastasia Romantsova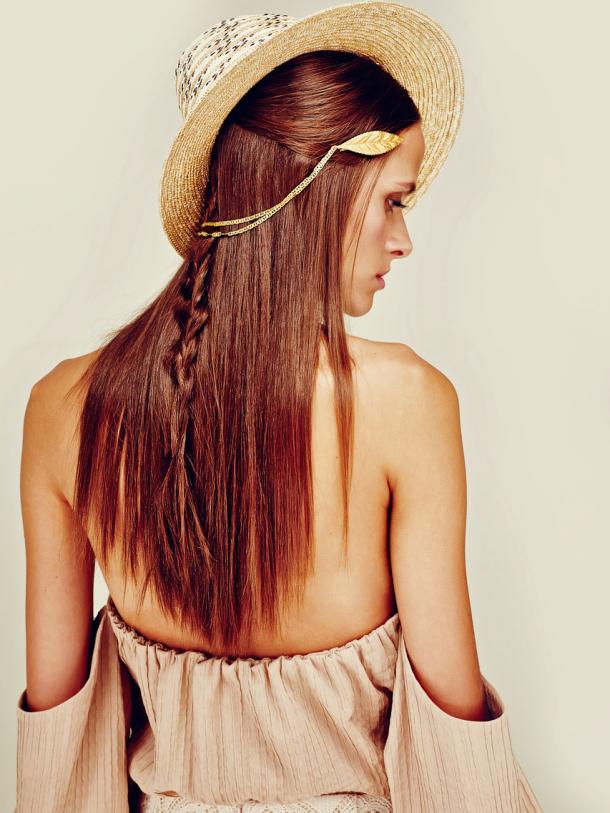 Pleasant to the body, natural fabrics, natural motifs, inspired by the nature and subtle colors - so it is, the new collection 2014 A la russe. Relaxed styles and folk motifs and is set to a warm spring evening, walking around the city with friends, beach vacation.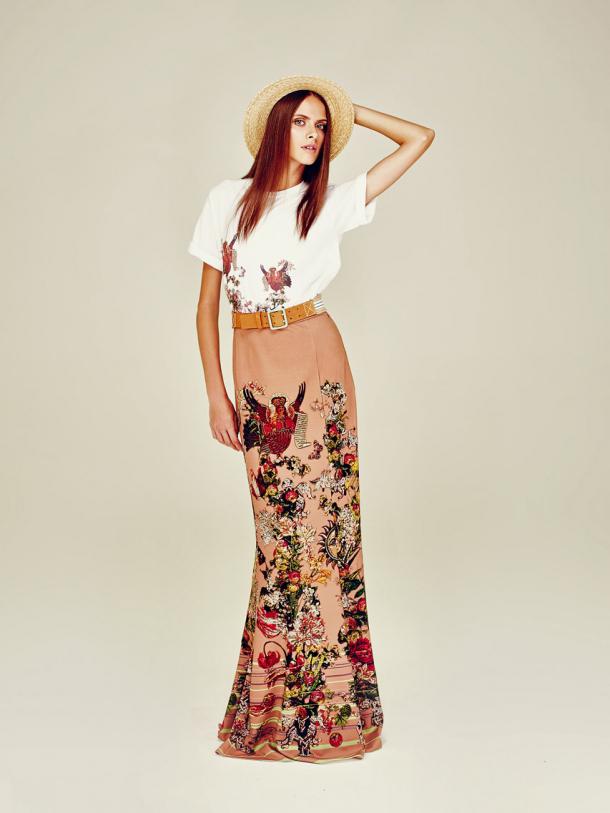 Useful in the coming season and trendy accessories such as glasses with mirror coated, straw wide-brimmed hats or silk scarves.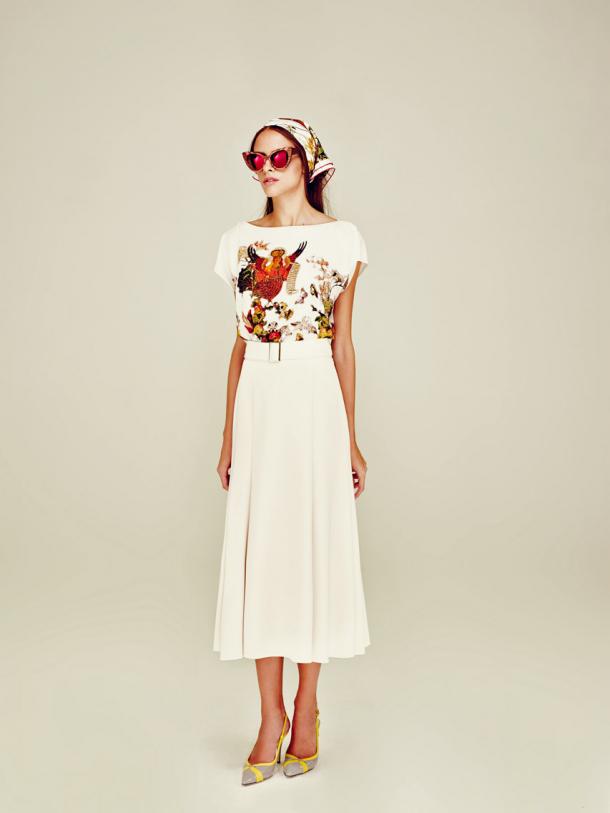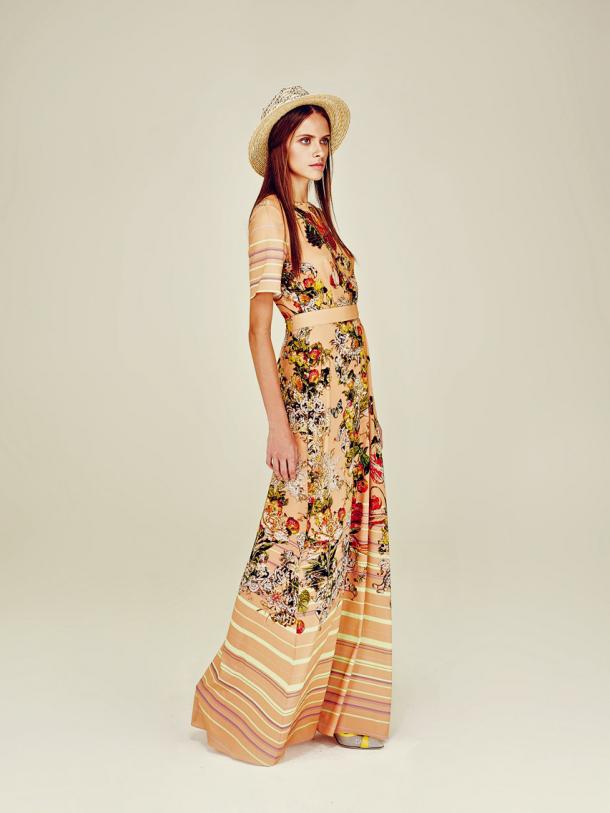 2. Magic by Vika Gazinskaya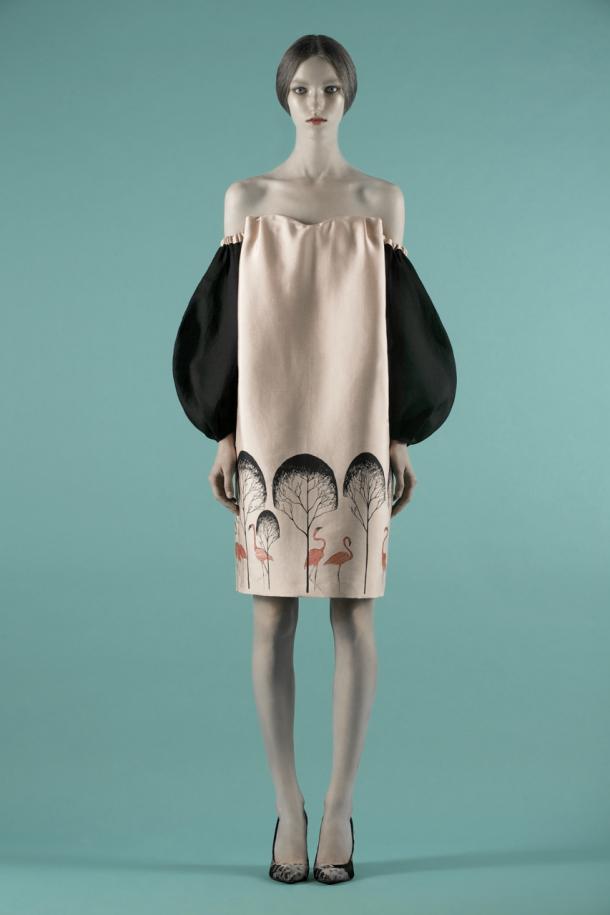 Magical and mysterious spring-summer collection 2014 from Victoria Gazinskaya literally attracts the eye. Along with cotton and other natural materials, here you can find many models of flowing silk and satin with a light metallic sheen.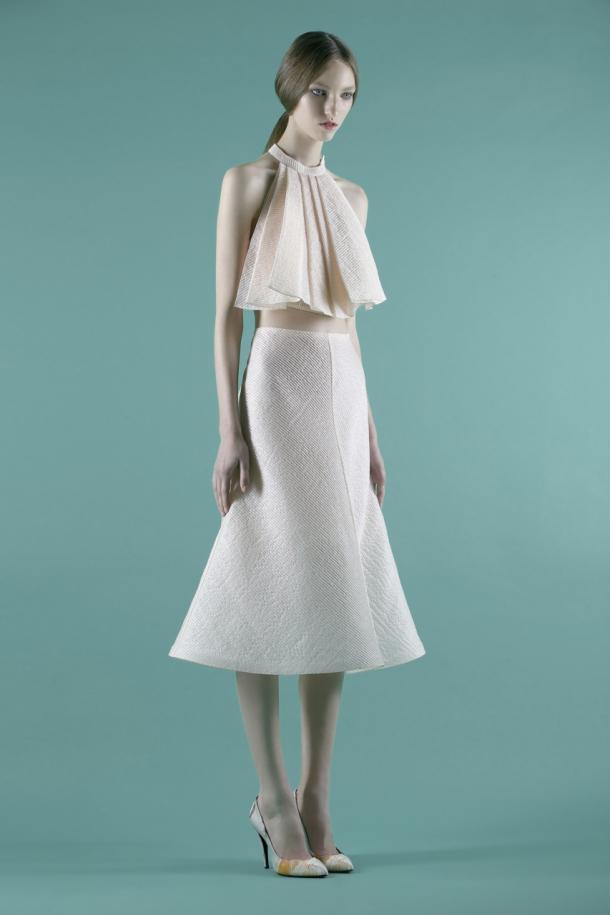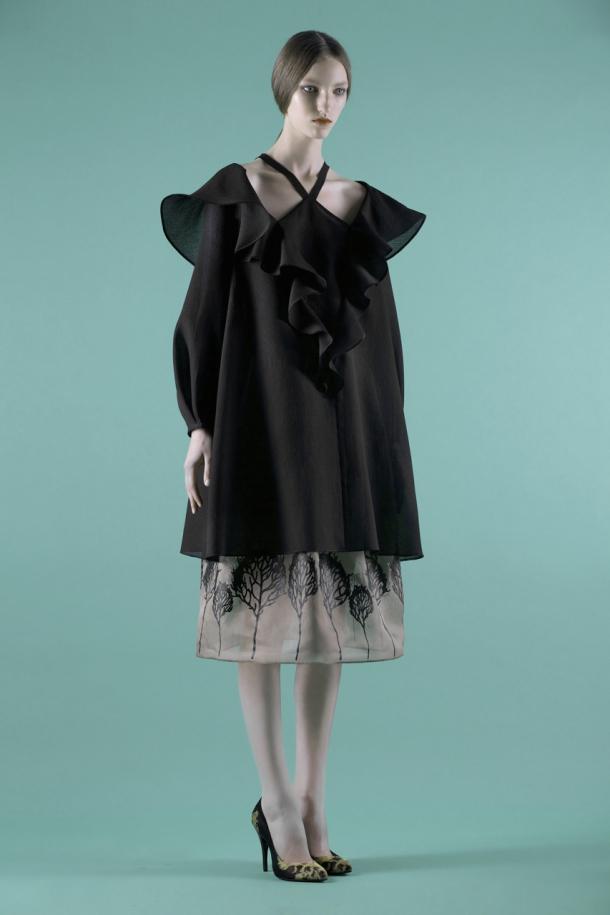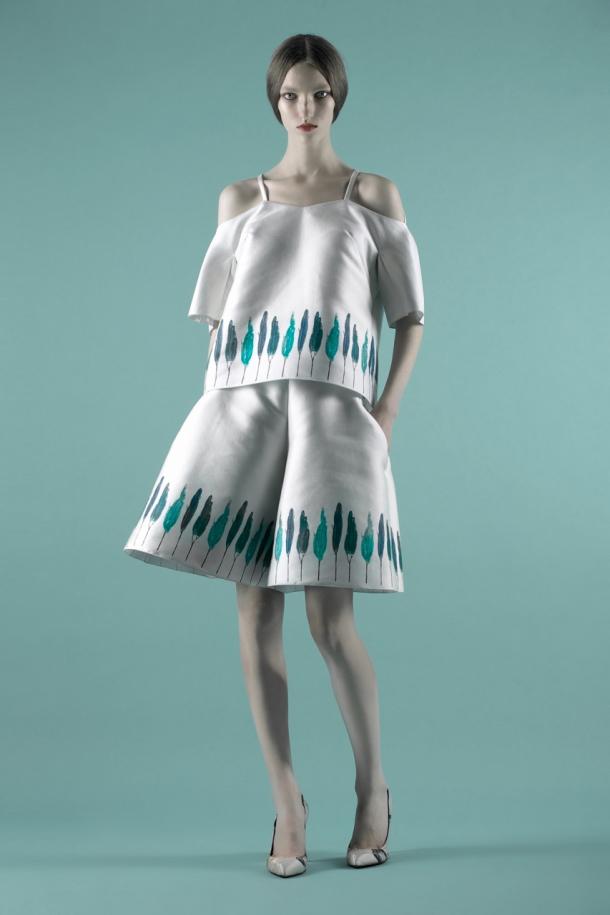 Fascinate both feminine and airy models blouses, shirts, pants and shorts. Clear lines are combined with brim oversize and lush ruffles and beige color scheme is limited, asphalt, blue-black and milky.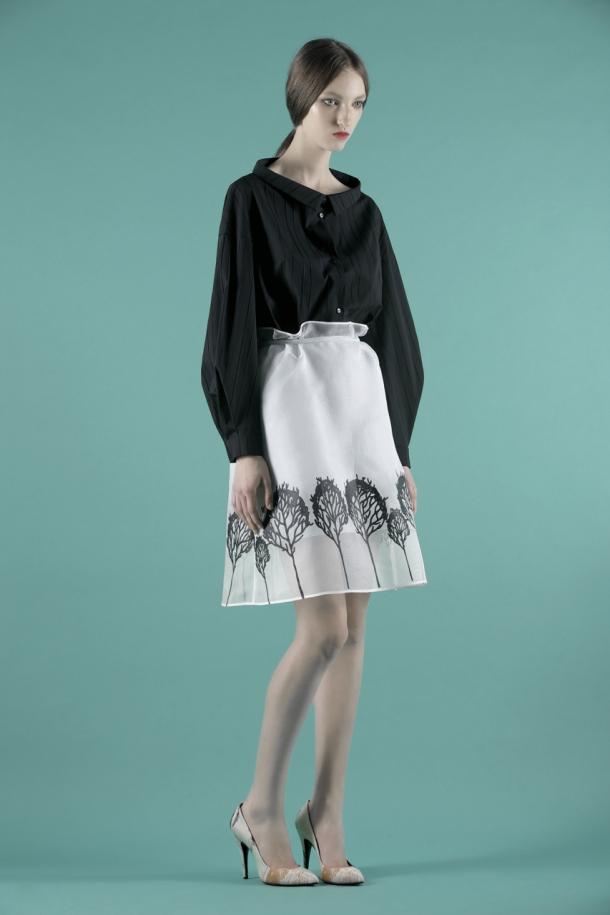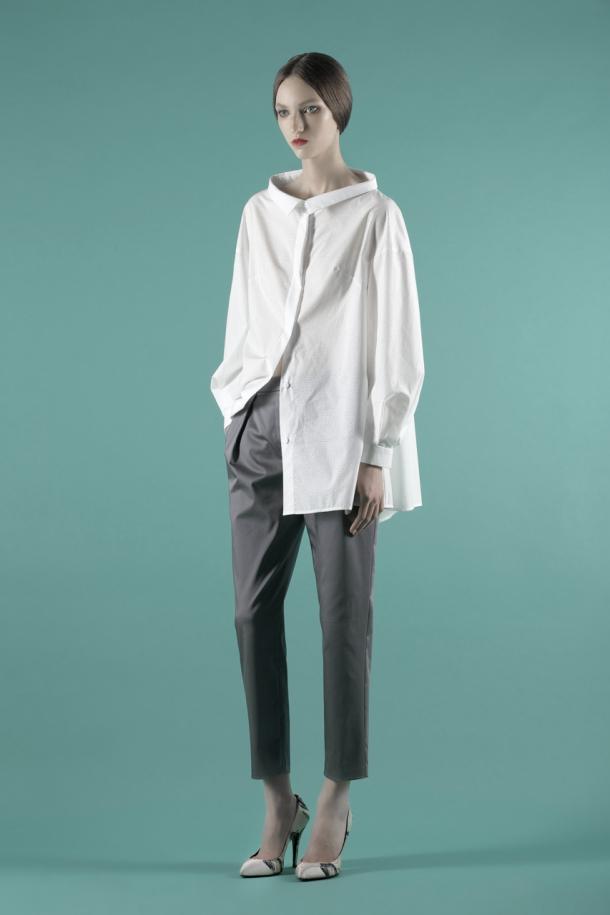 The main pattern collection - stylized trees and pale pink flamingos: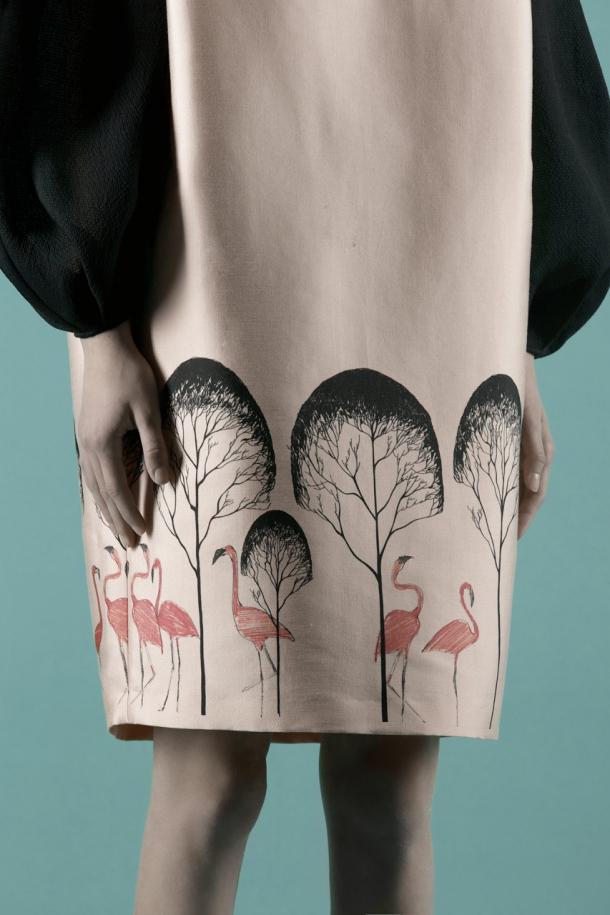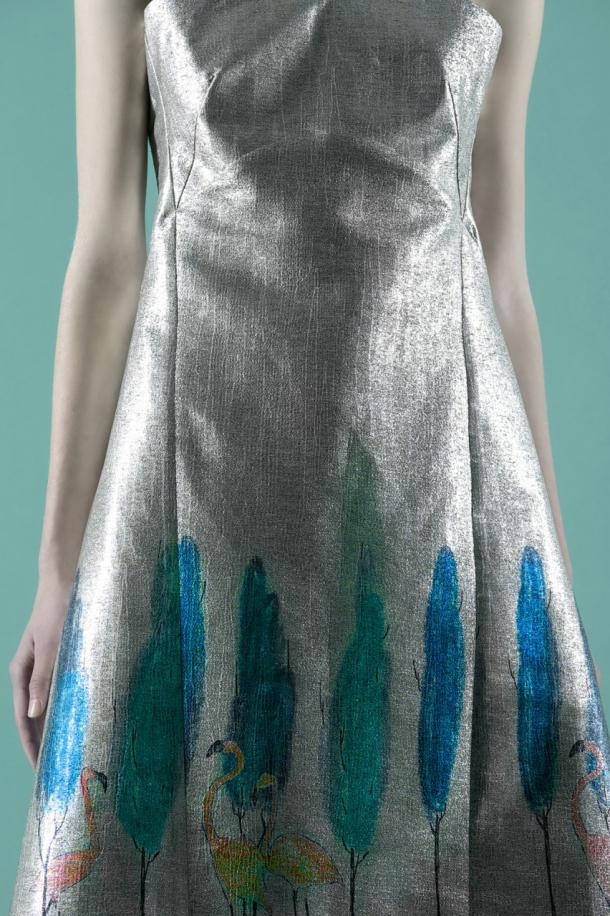 3. cheerful spring collection from AWAKE By Natalia Alaverdian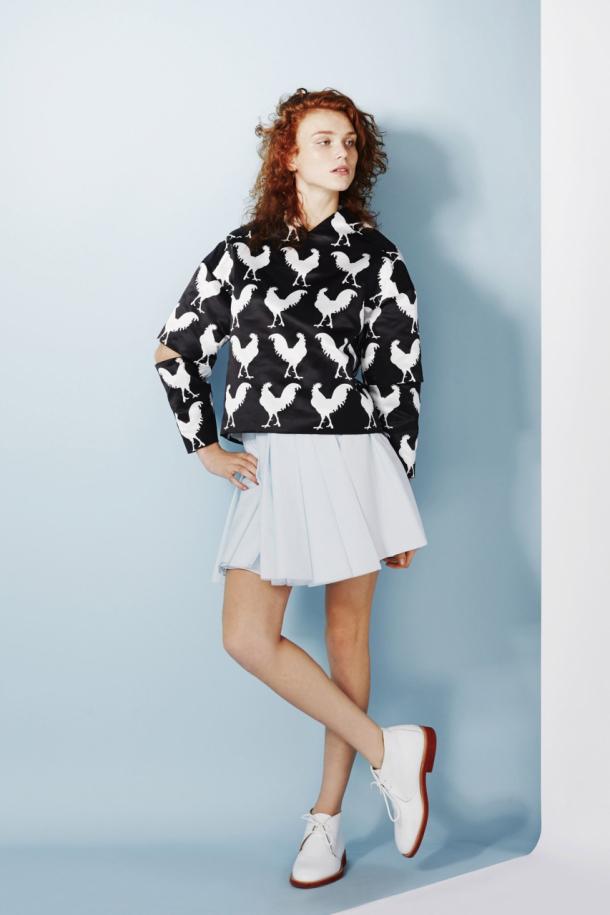 In this collection, too, have become the main birds, but not graceful flamingos, but far from ideal cocks. Monochrome rooster pattern adorned everything from silk trousers to spacious raincoats and entire costumes, which in 2014 put on the most desperate.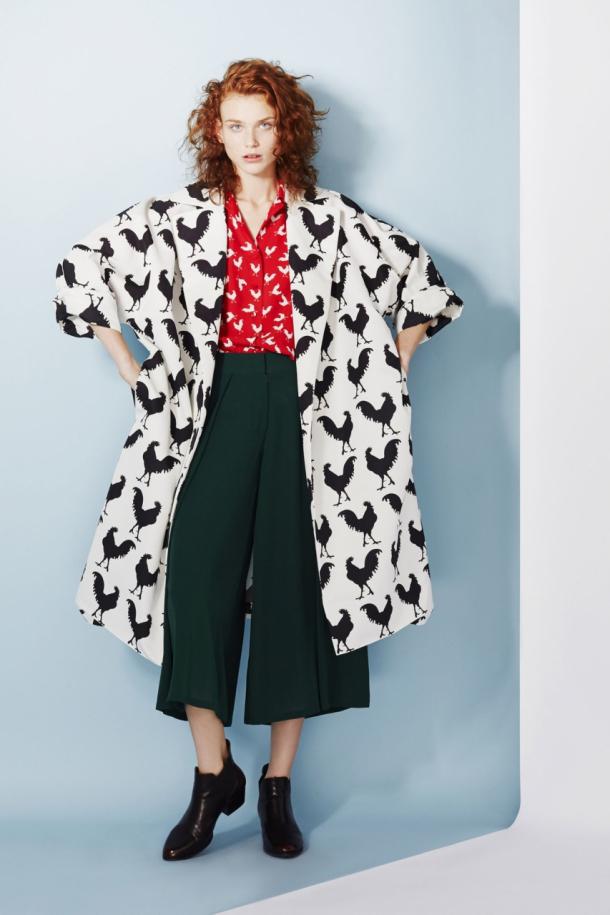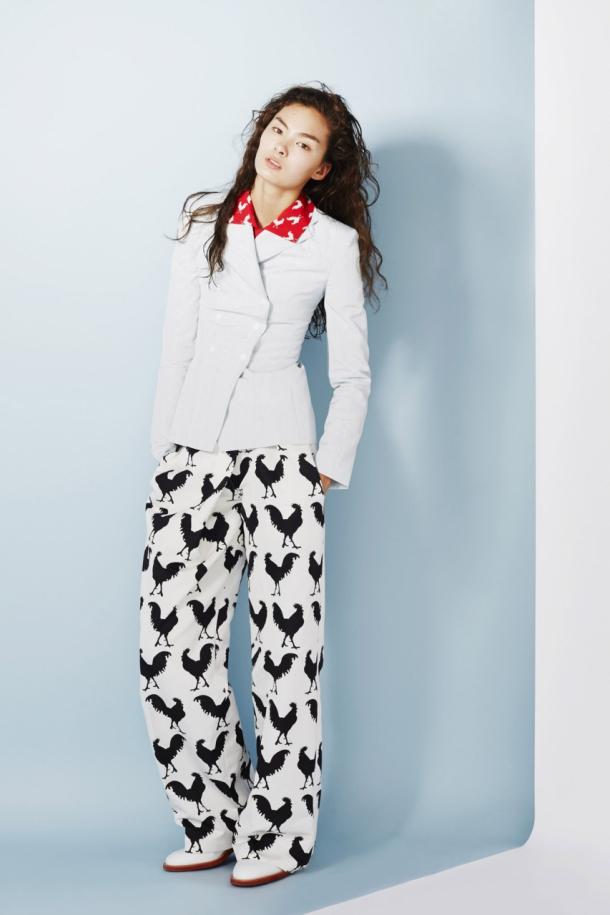 ​​
Light collection is mainly sustained only three colors: black, red and white. Though there are notable exceptions: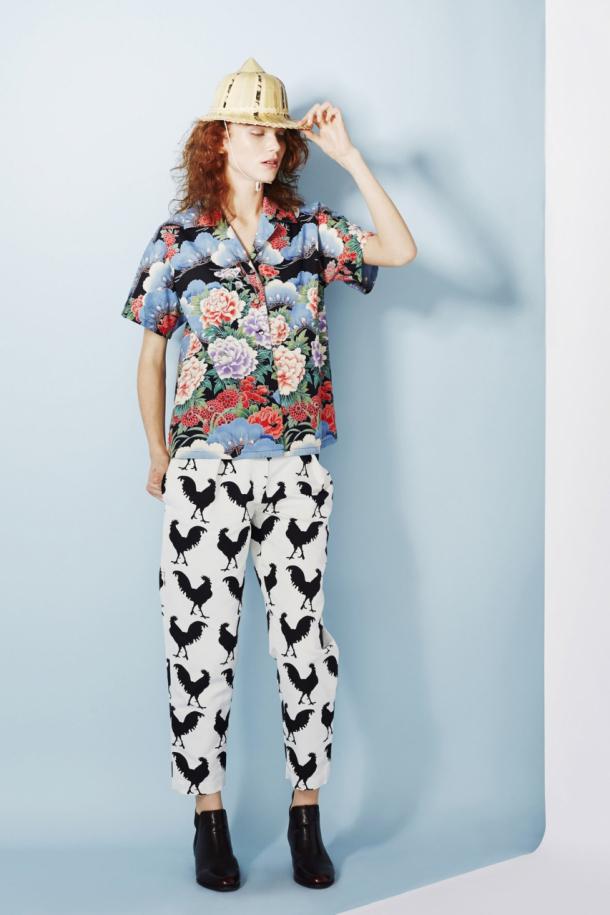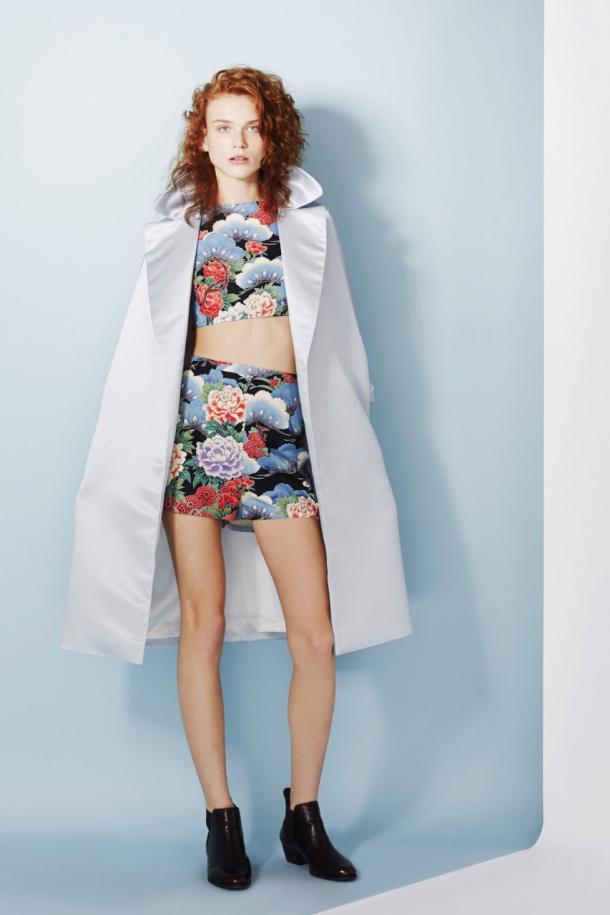 Petushek in all its glory: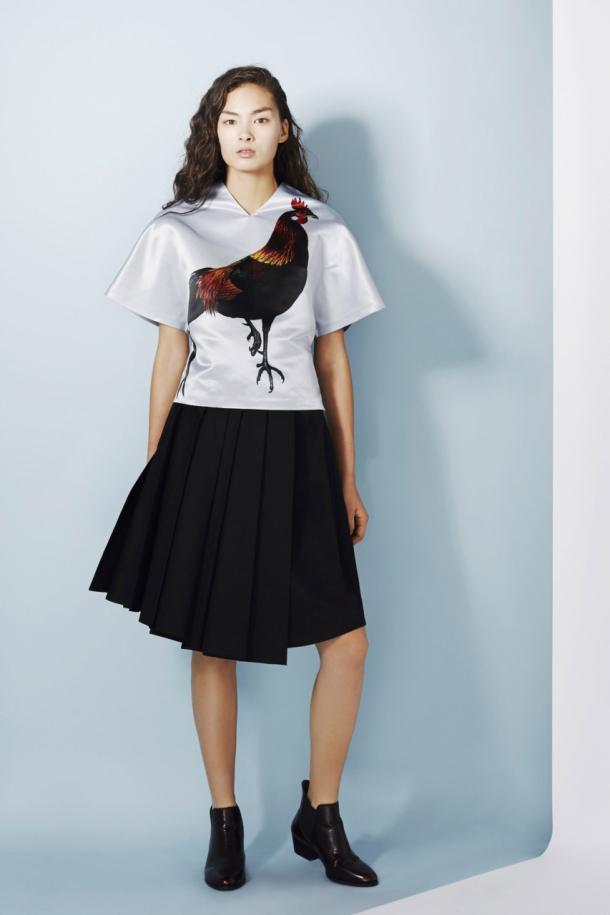 4. An unusual look at the new fashion season from Konstantin Gayday
Speaking of bright collection spring-summer 2014 is impossible to miss this ... m ... outfits. We do not walk around the city campaigning in the Indian headdresses or beds of roses on their heads in combination with beige underwear, but, you see, looks original. Useless true, but original.
Another stylish spring onions in African style:
5. Leather diversity of Yang Li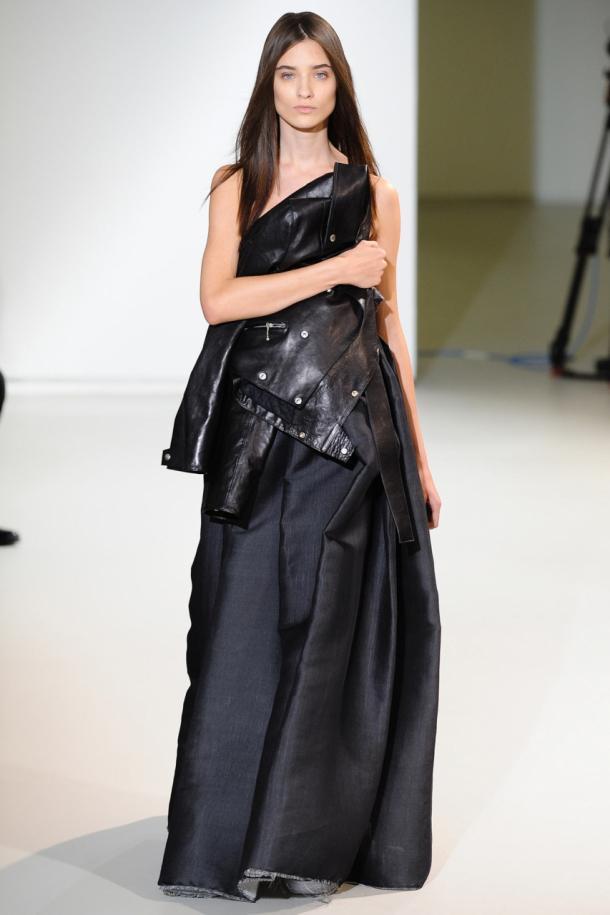 The next collection is interesting because it is abundantly observed such an important trend of the spring season in 2014, as the use of black matte leather in all the details of clothing. Plus a dim and diverse palette from previous collections are complemented mossy green, the color is very relevant is not the first season.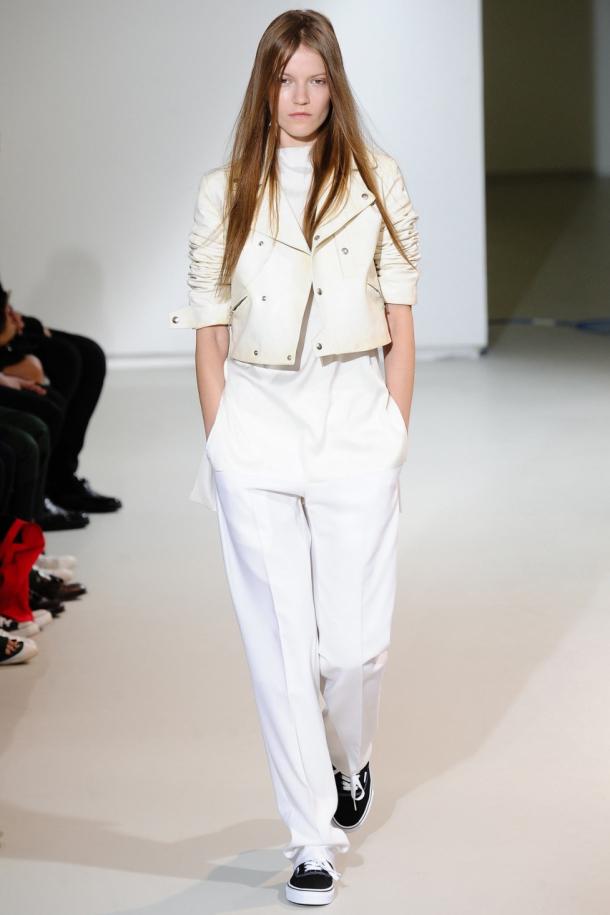 Another outfits Yang Li might be interested in a wide variety of styles: particularly interesting to consider various cut jackets, coats and vests. And the use of a man's shirt with short sleeves deliberately large size could be another fashion tips that you can implement in 2014.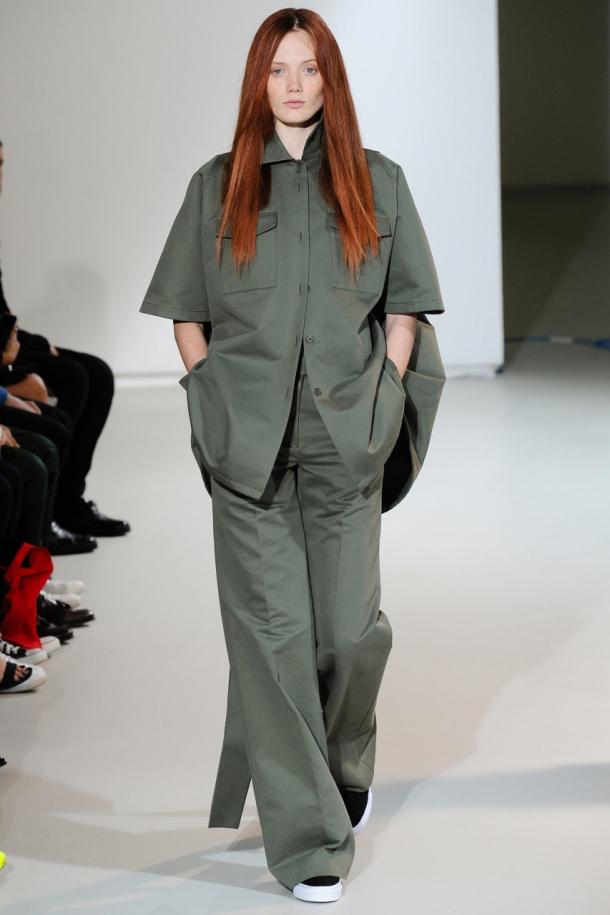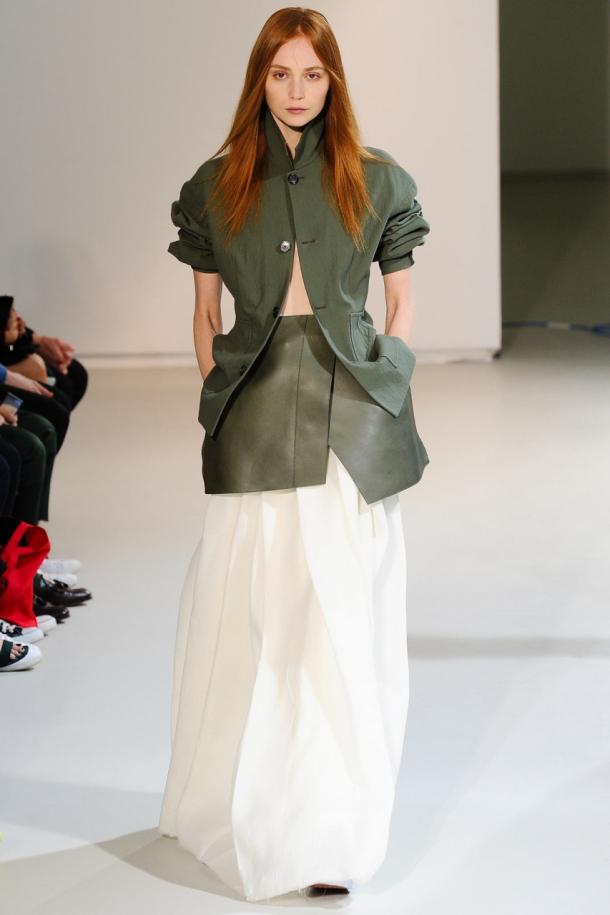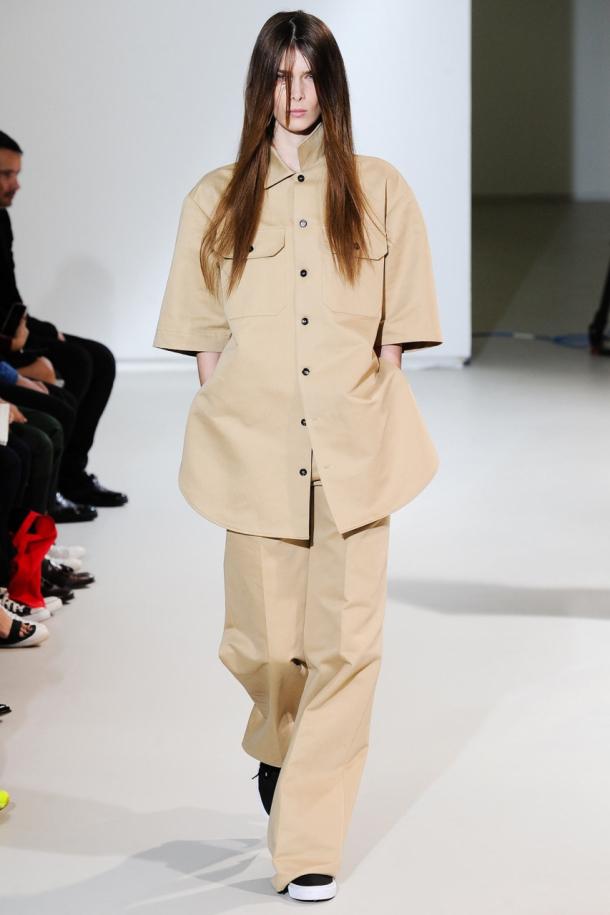 6. Thinking outside the box by Louis Vuitton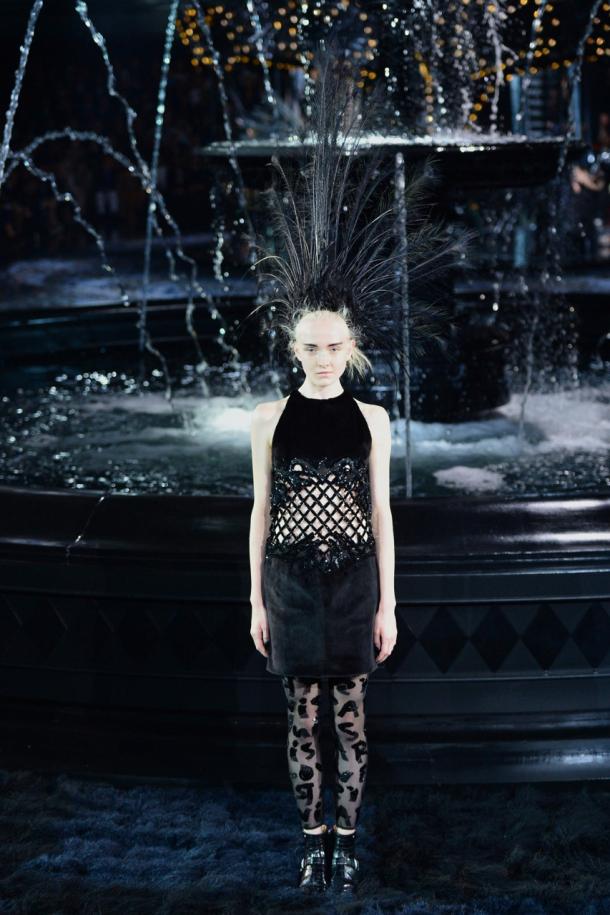 Feathers, mesh, suede, denim and black satin - the main components of outrageous outfits for Spring-Summer 2014 by Louis Vuitton. The collection was a peculiar, slightly gothic and basically just "to see." Well, or for large originals. In pursuit of the original designers too often forgotten that the meter on the crown of feathers or skin-tight beige jumpsuit with chains can only admire, but not to wear.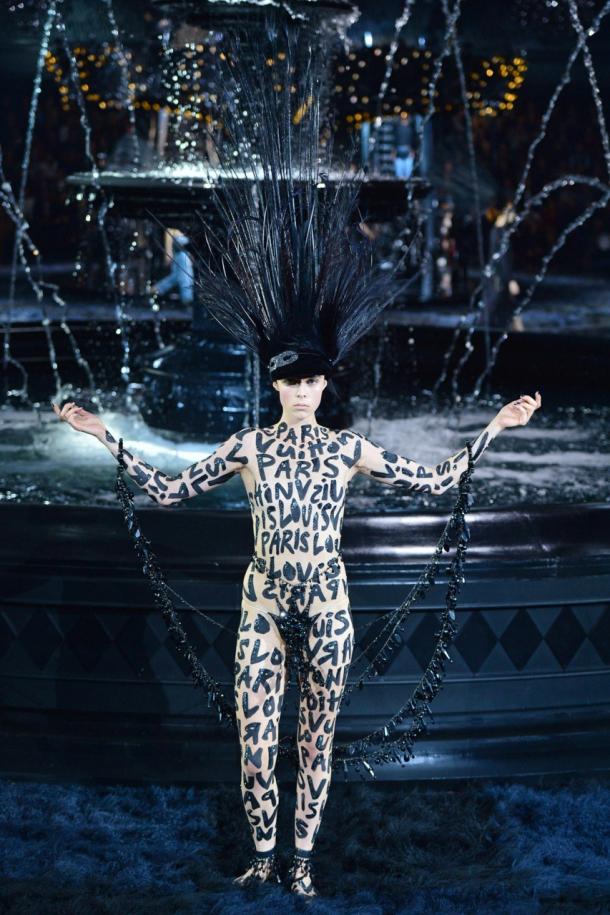 Although there are models and simpler: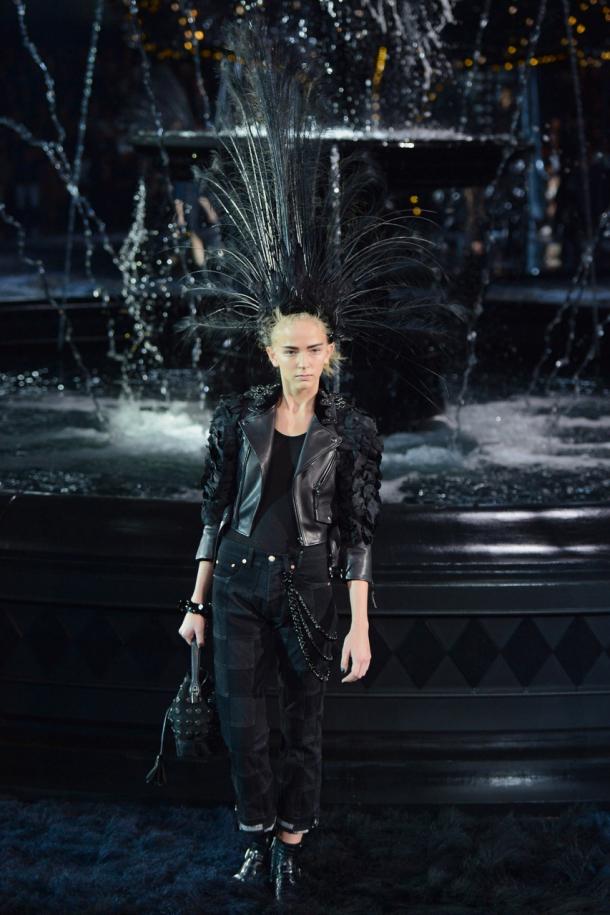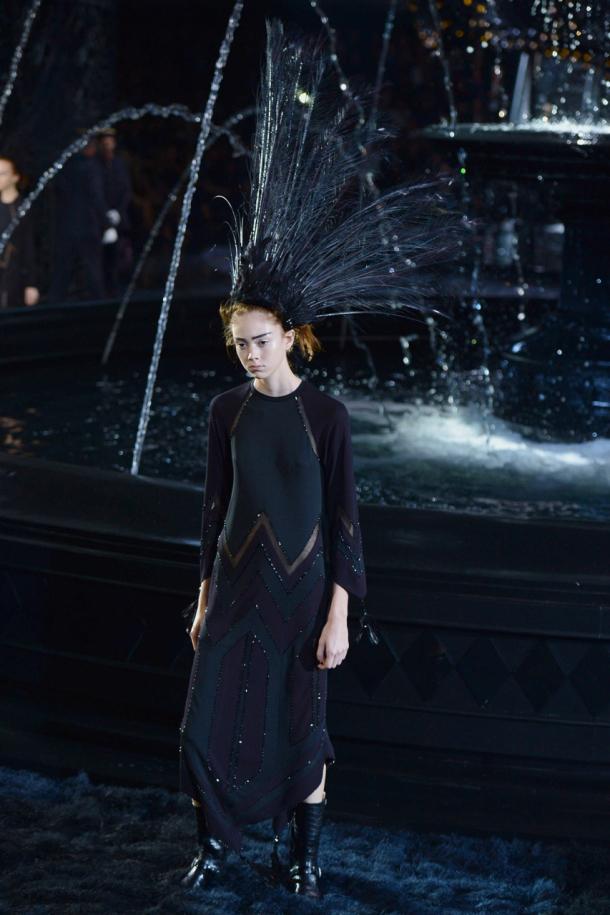 7. Easy everyday outfits APC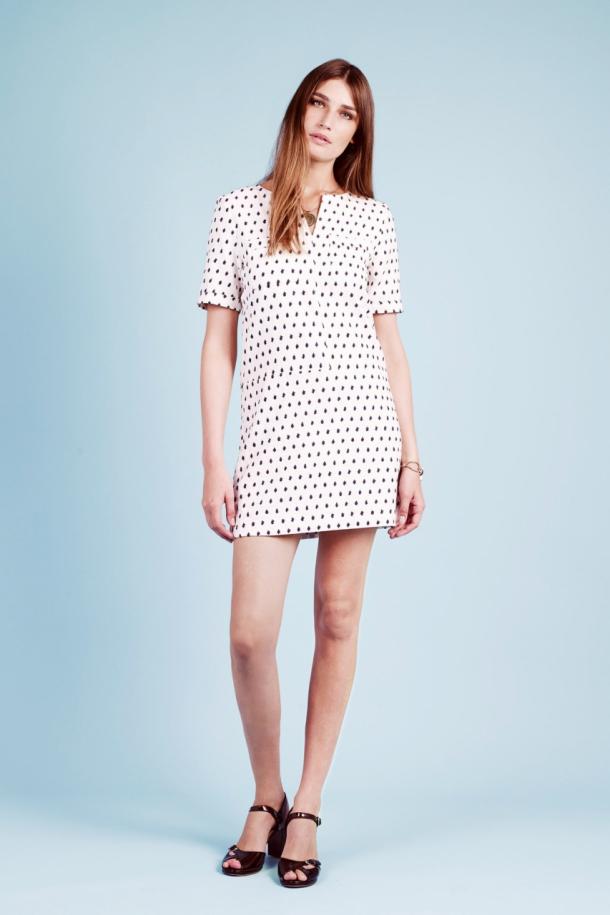 Vintage simple and feminine outfits with Paris Fashion Week - something that is necessary for a warm, sunny days and resorts. No frills, just comfortable styles, nice fabric and not less pleasant colors: light pink, milk, cornflower.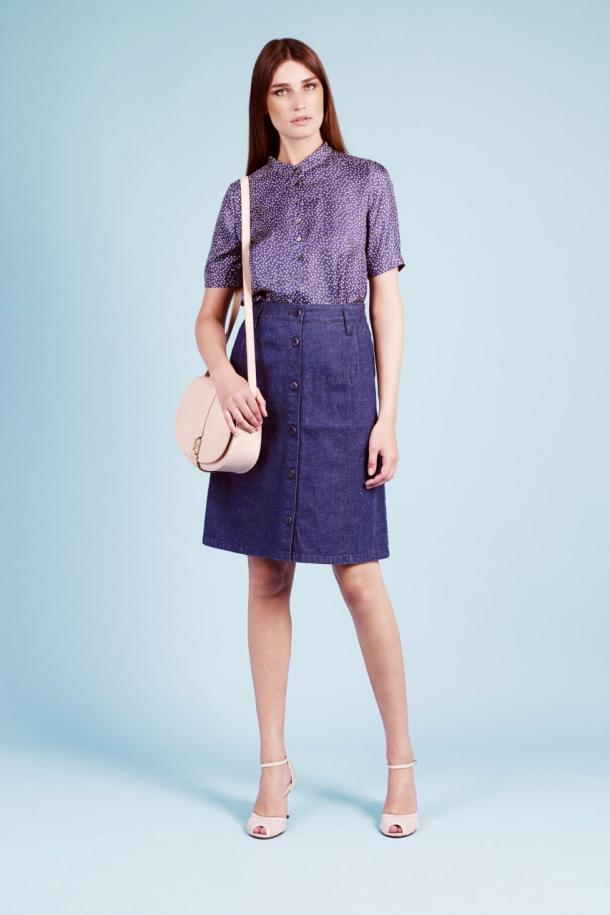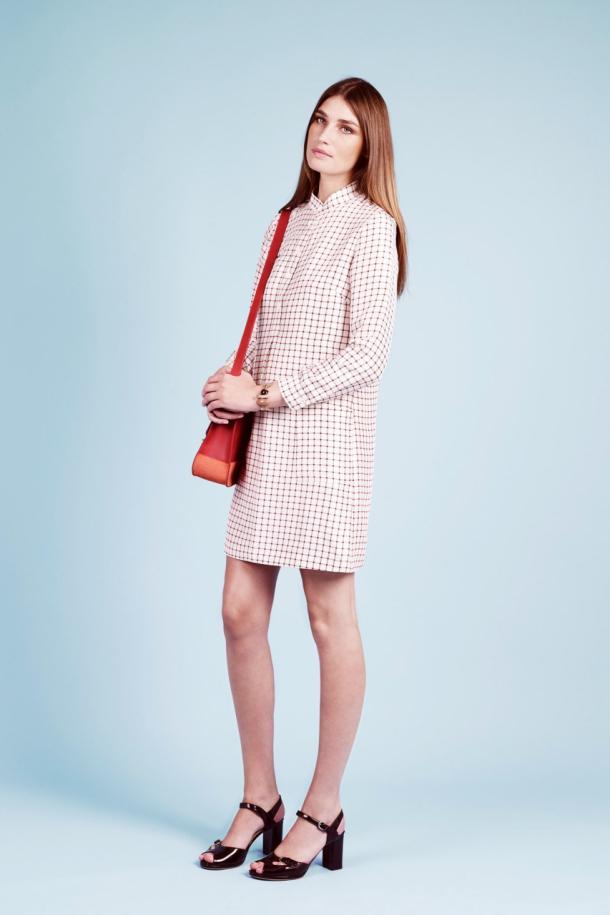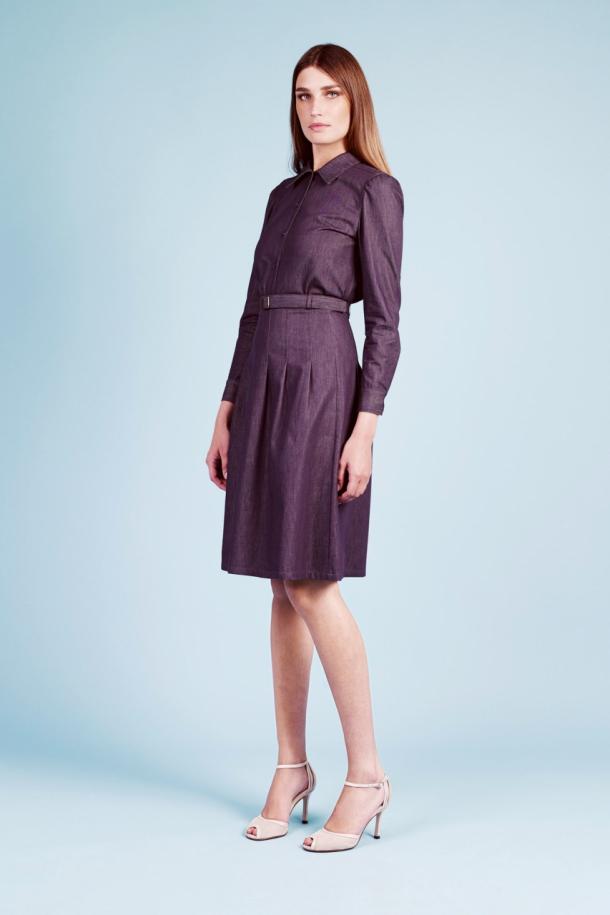 Fashion 2014: main trends of spring-summer
1. Link to the natural natural fabrics.
2. The pastel shades.
3. Leather leggings, jackets and trendy skirts sun.
4. Do not forget about the trendy pale beige or nude.
5. Less variegation more monolukov or monochrome combinations. The leaders of various combinations of colors, like red, white and black. Clothing with red thin lines will become a bright and fashionable addition to your wardrobe.
6. In the height of summer think of colorful trend from America: palms, beach, natural patterns and other prints of Southern California.
7. Fashion Prints: big floral, animal (mainly zebra and tiger), the cell and horizontal or vertical stripes.
8. It is popular in 2014th and cut oversize + garments from the male wardrobe: shirts, jackets.
9. Bright style - oversize top in all its incarnations.
10. All the patterns associated with the artists: paintings, painting, painting and art - a priori fashion and necessary components of your wardrobe.
More and more about the fashion trends of the season SS2014 here and here.