His new resort collection presented and the famous fashion house Louis Vuitton.
The main idea of ​​Louis Vuitton Resort 2013 lies in the fact that despite the potential heat of the summer, a woman still needs to be always well dressed, look fashionable, but to feel as comfortable as possible. Therefore, the key components of this collection are the simplicity and charm.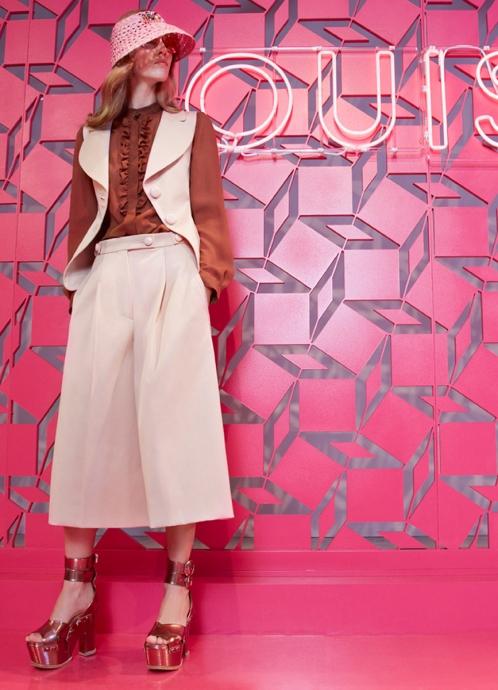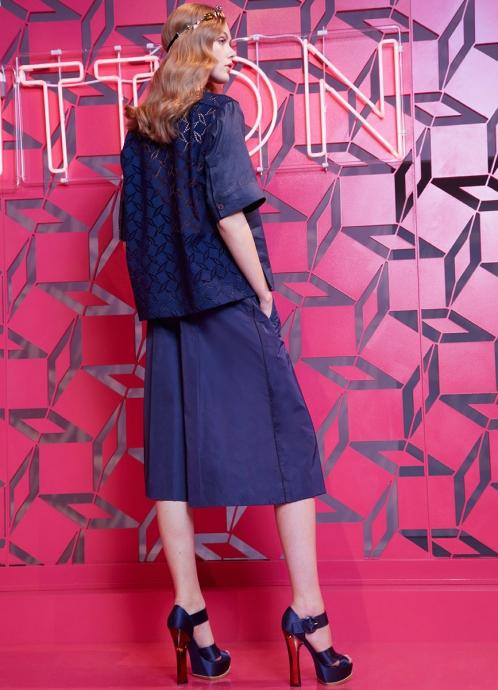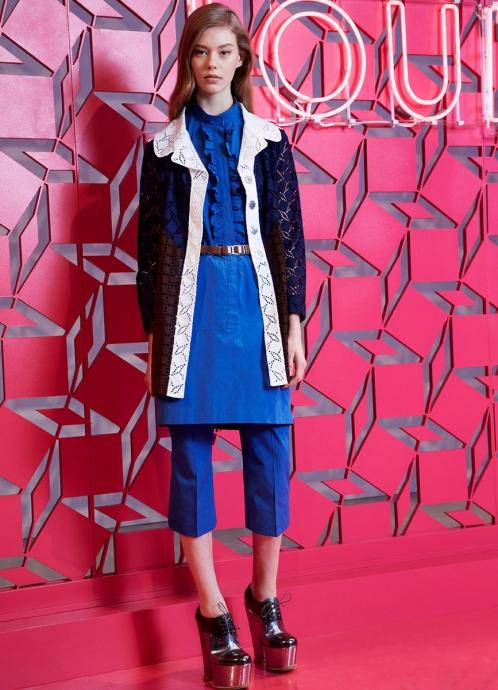 Light fabric and cut loose clothes are a feeling of freshness and lightness. Also here there is also an appeal to retro. Collection of Louis Vuitton Resort 2013 was no exception and, like most other brands cruise collection was inspired by the spirit of the 1970s.
It is worth paying attention to the voluminous T-shirts and dresses with sequins, white shirts, short pants with wide tobacco colored jackets with rounded lapels and sleeves in three quarters, and jacquard tunic complete with free denim vest. Pronounced in all models makes it fashionable casual relaxed way, which is much easier to be transported every summer heat.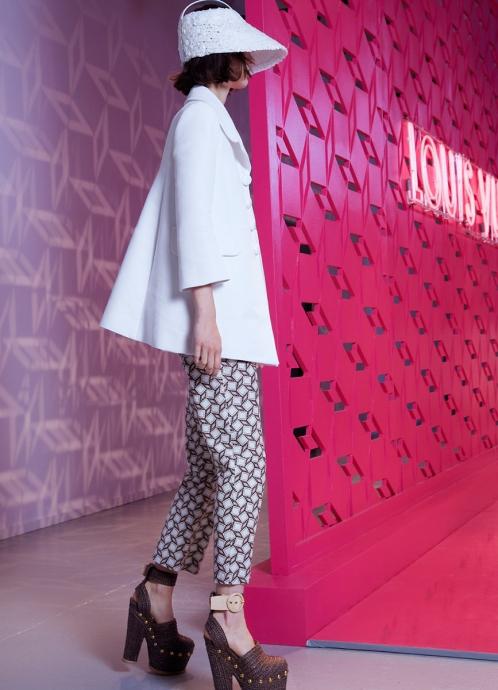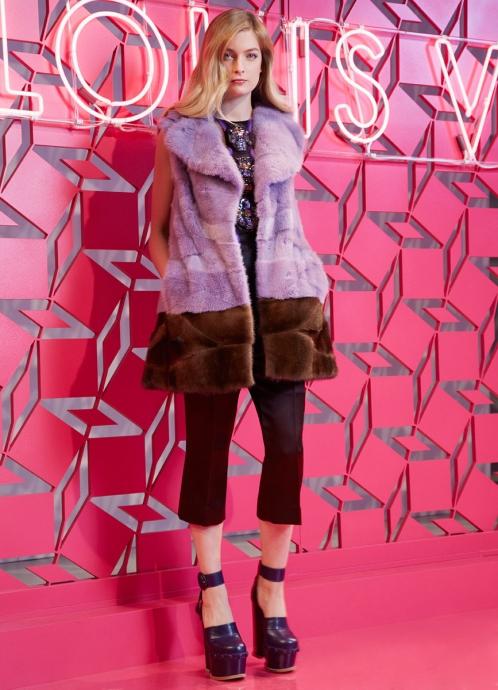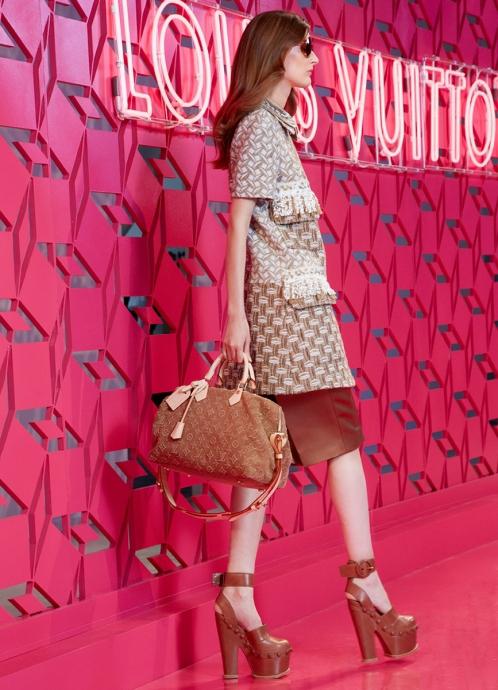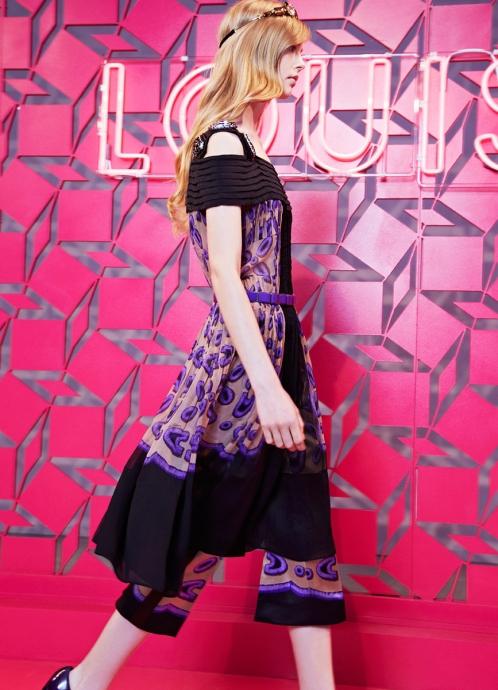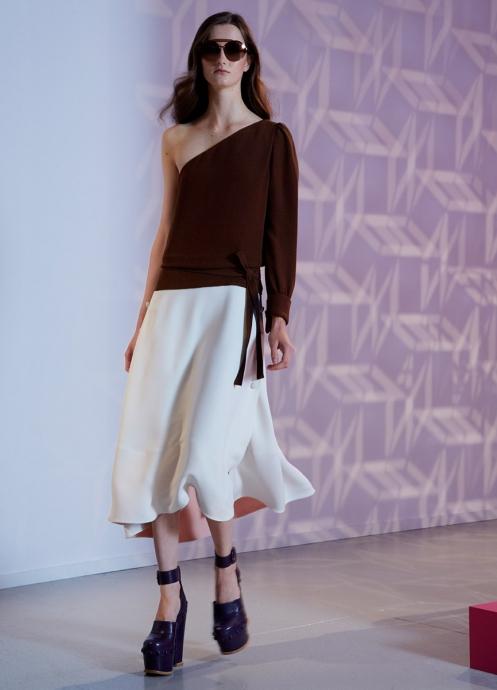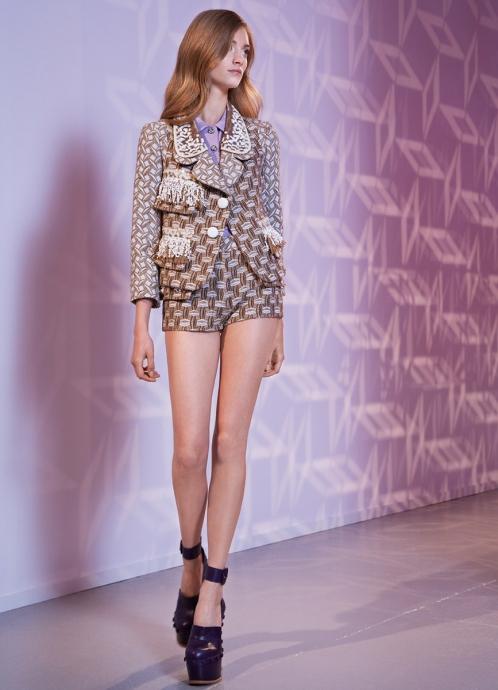 This cruise collection surprises with its multi-layered in the selection of clothing ensembles. There are options for very skillful combination of different clothing items. For example: flared trousers in combination with an elongated jacket and a long tunic or dress with a printed silk print top short trousers, short jackets with multi-maxi skirts.
All Louis Vuitton collection is made up of warm, pastel colors and sweet. The most sweet, you might say, caramel looks sheared mink vest candy pink color with a brown envelope.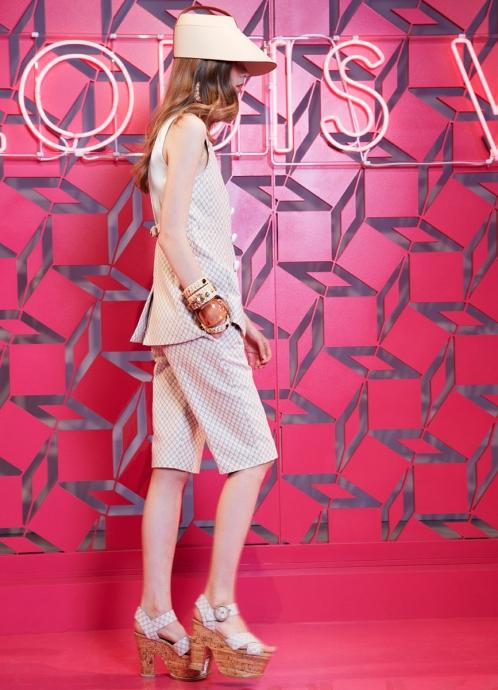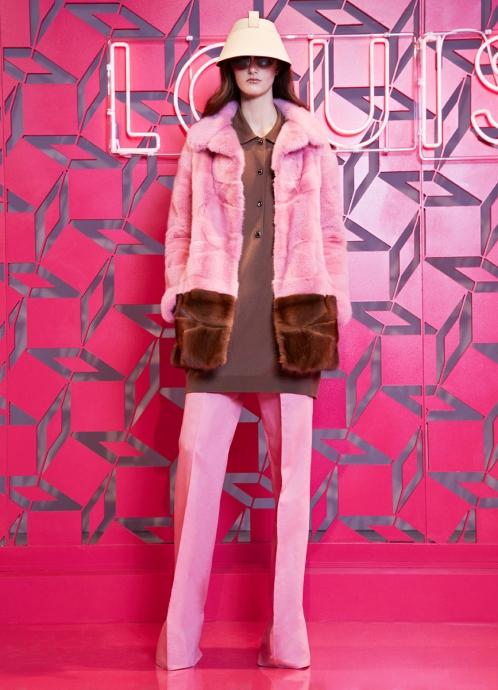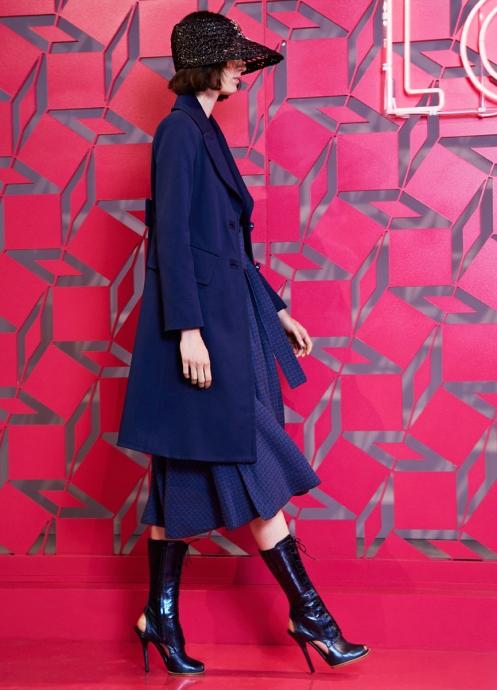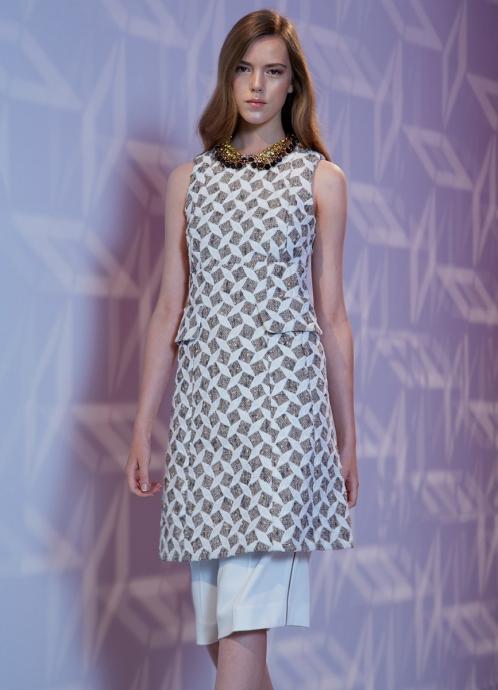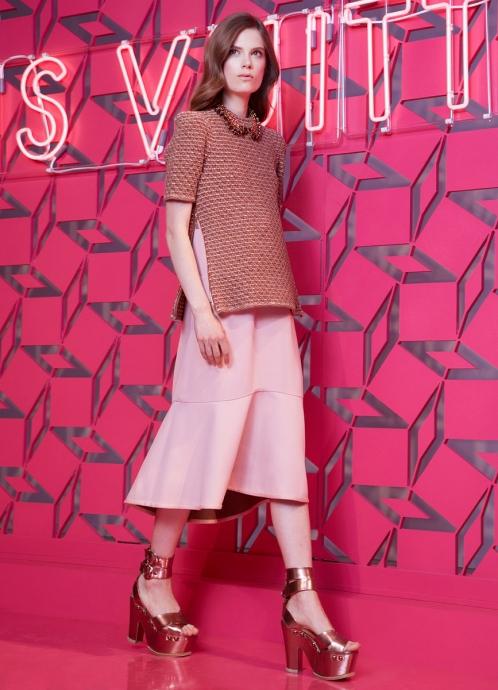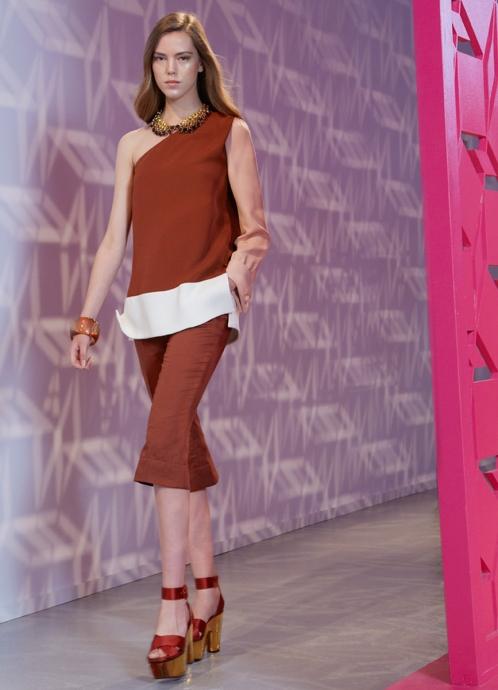 Particular emphasis in the collection of Louis Vuitton Resort 2013 is put on accessories. This small hats with large canopies and a wide-brimmed hats, provide shade and protect delicate skin from the sun. From decorations presented massive bracelets and tiaras decorated with crystals.
Concerning shoes, Louis Vuitton has decided in favor of the high heels and platforms.
It is worth paying close attention to the woven shoes and accessories - this is one of the main trends of the coming fashion season.