And Canada has its own prize! One of these is the MuchMusic Video Awards 2012 which was held recently in Toronto. As the name implies, this prize is awarded for the best music video, which impressed the audience this year. There are no surprises for us (Katy Perry and Justin Bieber with his fraydey-lest-find boyfriends and plugged all the belt), but not so on along with red carpet - everything was much more fun.
Katy Perry dresses with red carpet, as well as scenes from everyday life, it is very difficult to assess, because they have this eccentric style that defies common rules. This time, Katie appeared in front of the fans in an interesting black dress cruise collection brand VAWK. The outfit consists of a little black dress with leather bodice and gold decoration on the chest and flying transparent skirt. It looks very impressive and I would even say, stylish, and a wig with purple streaks recalls that this is not someone, and Katy Perry.
By the way on the red carpet singer appeared with a dozen of their thumbnails, each of which represented the images of the video Katy.
Unfortunately for Cathy Canadian singer Carly Rae Jepsen walked the red carpet in a dress that looked like a dress Perry - identical style, black color and a similar decoration on the chest. Despite the fact that the image of Carly also was very good (at least for this not particularly formal and expressive activities), Katie is still ahead of its counterpart on the part of effektnosti attire.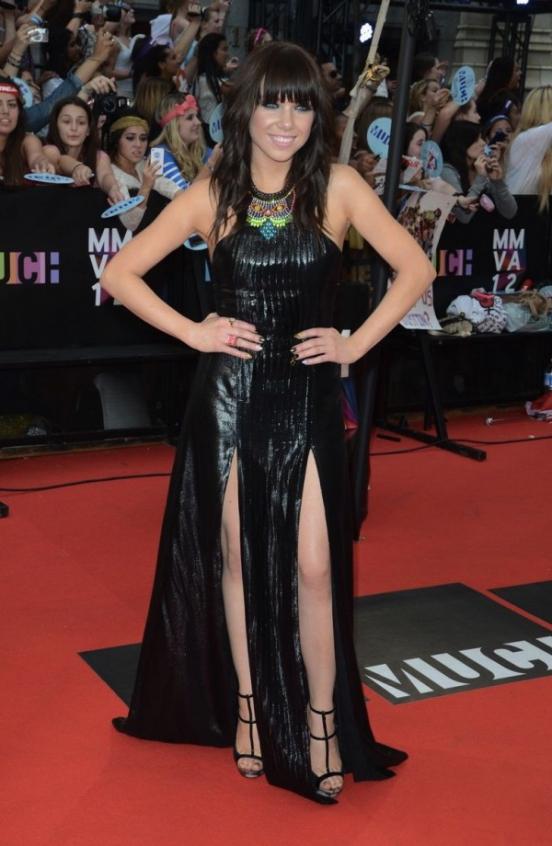 Once again returning to the stage Nelly Furtado continues to show the audience dress in white. White - this is fine, especially on such smuglokozhih girl as Nelly, but a style and finish does not paint a solid figure of the singer - decorations on the hips make them even wider and more powerful. Where looked stylists? Perhaps they looked at the giant earrings Nelly - and her earlobes their stand?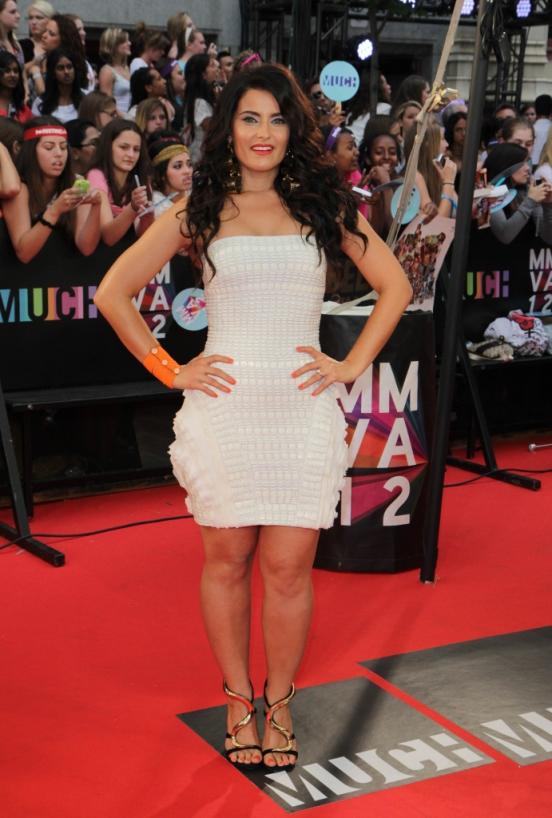 By the way, the singer is a clear love for the big earrings, I'm not the first time I've seen it on something like this ...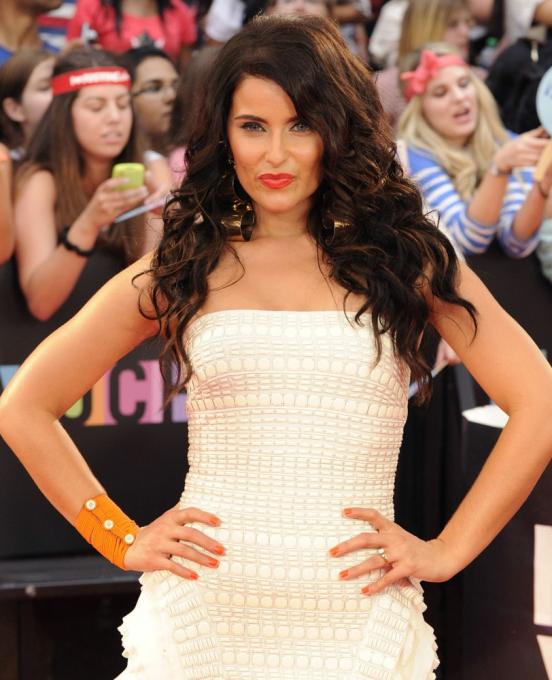 ... Let alone on the stage and did it off in full)
Selena Gomez opted for a ceremony of super-mini-dress by Roberto Cavalli. Generally dress looks spectacular and very beautiful with all these sequins and beads, but I think there is some trouble with the proportions - a breast slides on the stomach, waist is missing, and the bottom looks like docked. With the dress is not going smoothly, but sandals are perfect!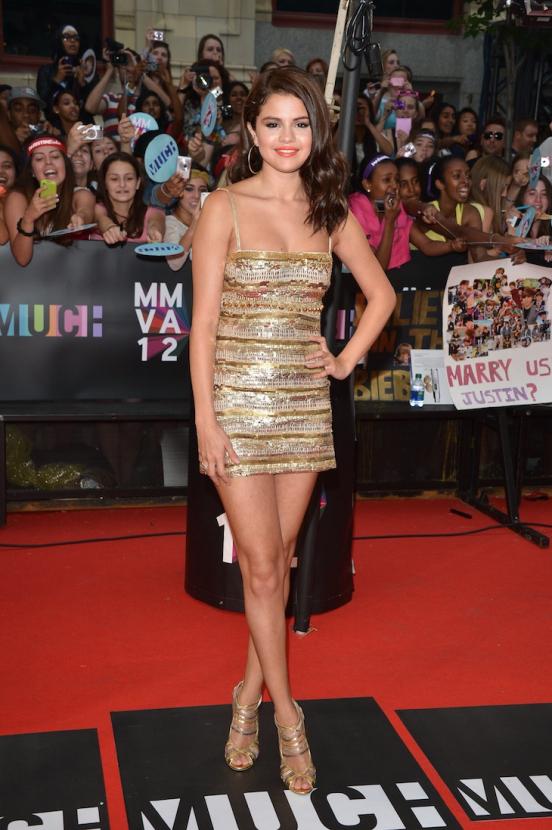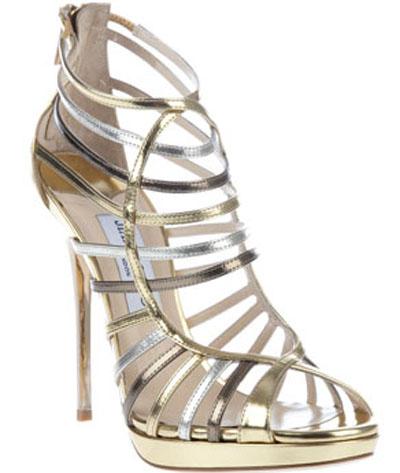 Despite the fact that Selena is already "adult" clothes, face, she still just a kid.
Musical event could not possibly do without a TV star - on the red carpet "sweet liar" Lucy Hale. This time, Lucy tried to make their way elegant, but it is unlikely to succeed. Burgundy dress looks decent, but the Basque poluoborvannaya looks sloppy - it would be better to do a classic version of the Basques, or remove it completely.
Dress, maybe unfortunate, but Lucy's real beauty. Luxury hair (though artificial ....)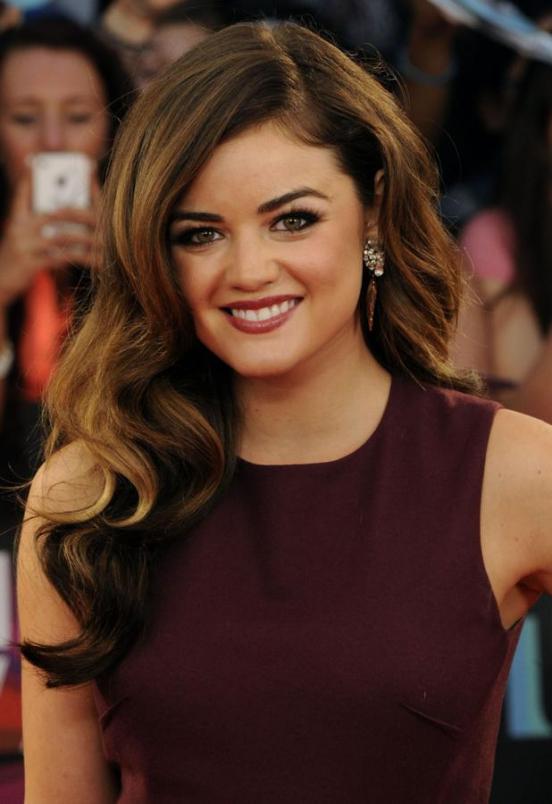 And finally, another star of TV, namely Sheney Grimes. I really like the style of this girl, in addition, it leads own fashion blog where you can see interesting everyday images, but this outfit actress knocked me on the spot. On Sheney was hypersexual black dress with transparent inserts on the front and on the sides and two cuts from the hip. Most of all I like the selection of accessories - black shoes with gold spiked toe timeless classic Chanel 2.55 and a stunning bracelet from wrist to elbow.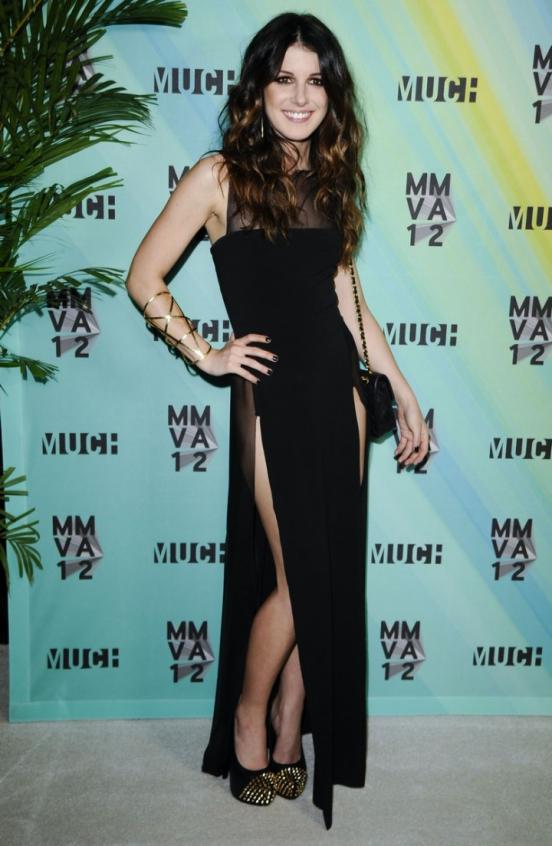 When you exit the stage to announce the winner Sheney altogether created a furor - her dress suddenly turned into a swimsuit with a train ...))