In my opinion and taste of this delightful collection! Simply amazing. Yes, not all things go, and I do not each would wear, but I want to try everything and exclusively as follows whirl before a mirror. Let timeless classics makes the world a better and more elegant. But such ensembles like magic Pendel, changing the world and paint his amazing new colors, giving more interesting chances.
Famous house Chanel to display their new Resort 2013 chose not anything but a real Palace of Versailles. They say that when the audience the show had the first model, they, like me, could not help but wonder and admiration.
Karl Lagerfeld, sources of inspiration which have become fashion court of Louis XIV and Marie Antoinette style, created a charming collection of pompous, to the brim with rich Baroque elements.
But the mere recreation of exquisite trends, certainly, would have led to an atmosphere of kitsch.
And the secret of the success of Chanel in the end it was the connection futuristic and extravagant details with rich gold decoration. Delights corrugated elements, flirty skirts and white lace bring in a collection of air feeling of luxury.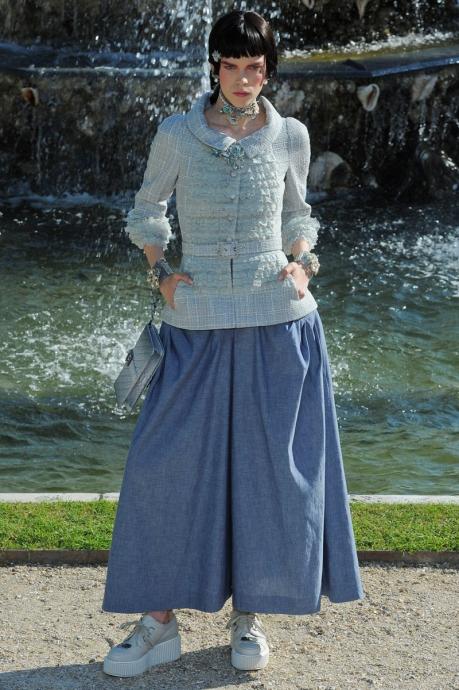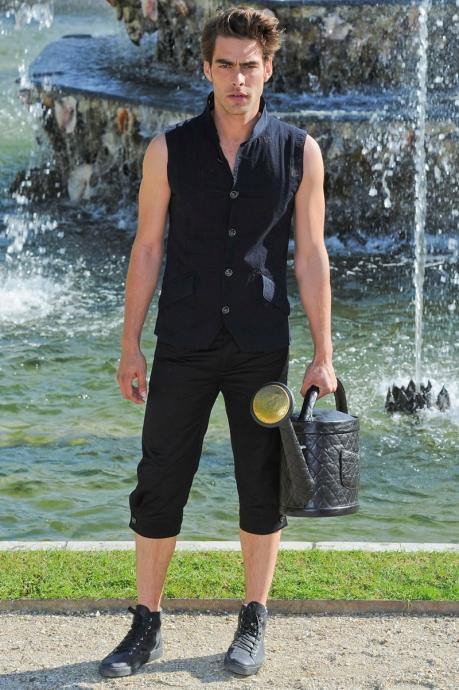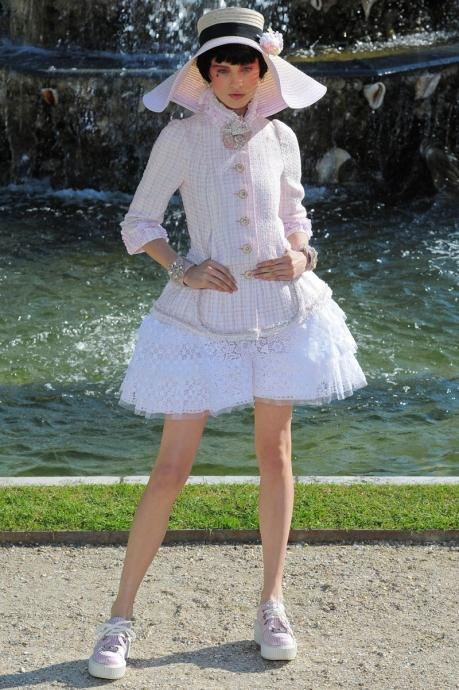 As is immediately evident Chanel cruise collection show became an unusual and bright. All models were colored wigs, chic dresses and suits in the Baroque style.
It is extremely pleasing to the eye color palette, which made light pastel shades and gold. With great outfit, go to the royal era, beautifully contrasted denim ensembles that contrary easily recycled back to the present.
Karl Lagerfeld has always had a born gift of transformation kitsch trends in current trends ...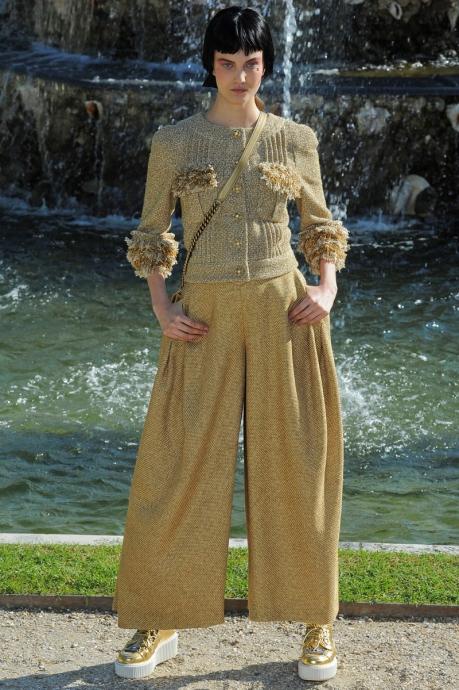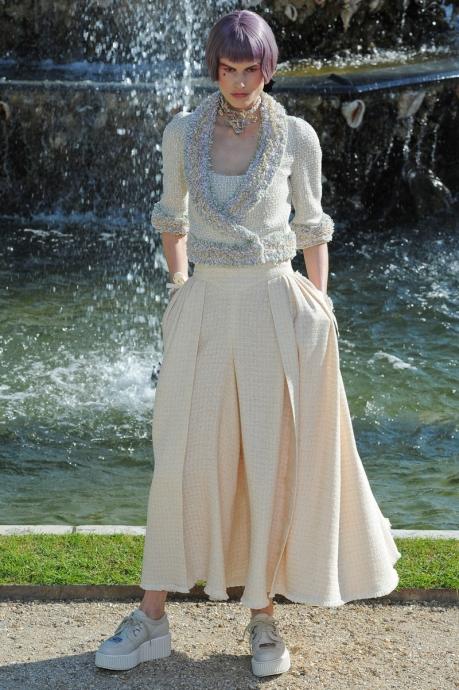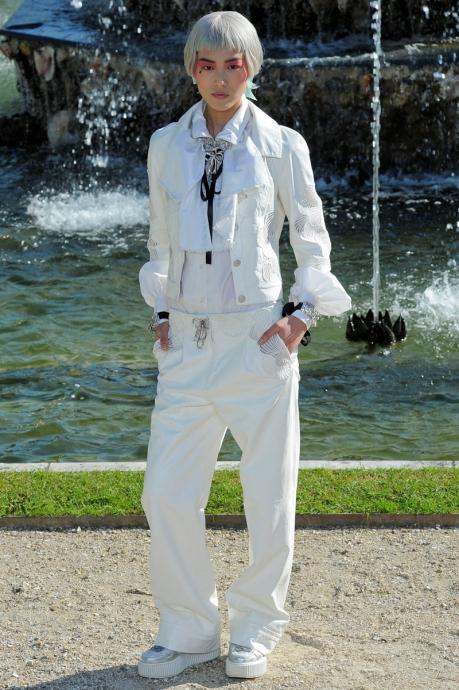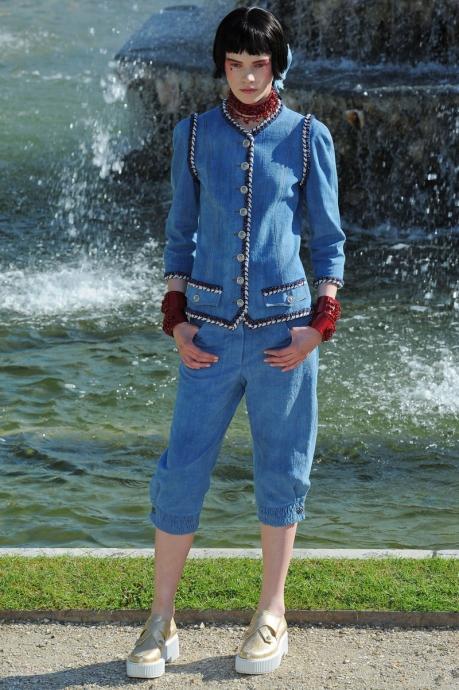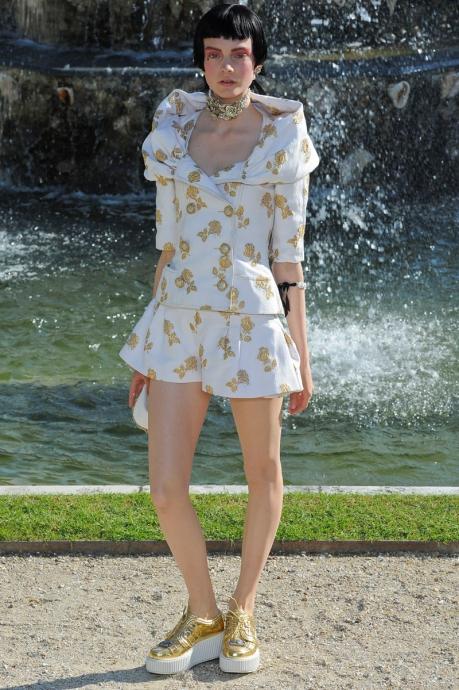 The famous designer claims that his new Resort 2013 imbued with the spirit sensual frivolity. Lindsay Vikson supermodel Joan Smalls and breathed life into spectacular outfits, and a wonderful garden with fountains became the perfect backdrop for this rather theatrical collection.
Lagerfeld presented a way as to ultra-modern Marie Antoinette, who does not give up luxury accessories and style elements. This he showed all his prophetic vision of fashionable women futuristic trends.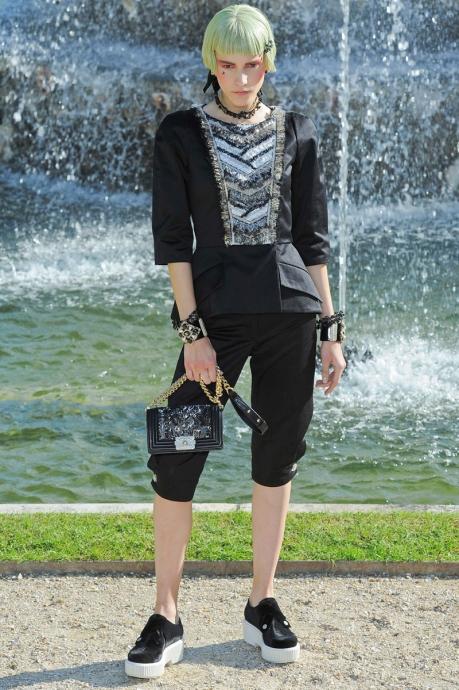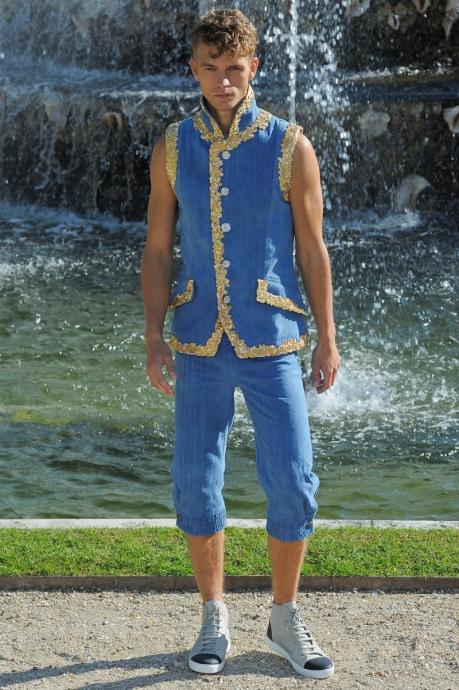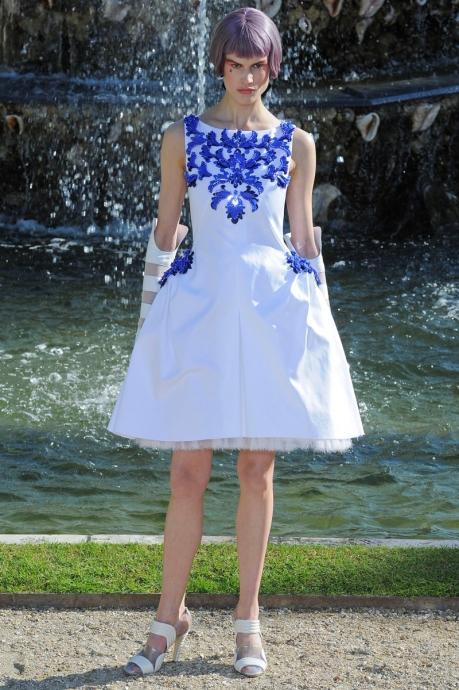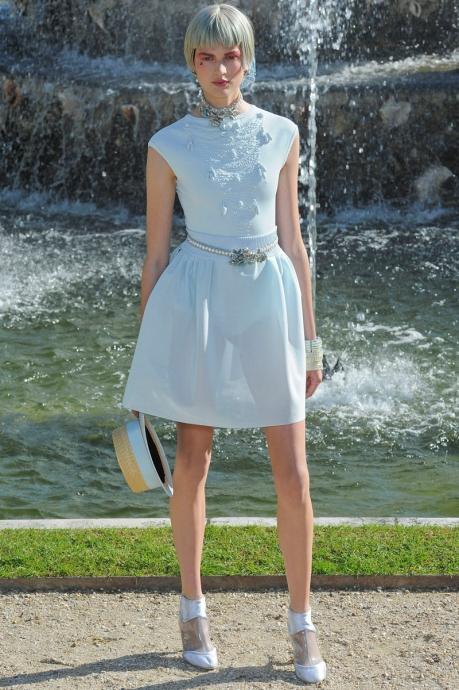 Pink, blue and light green colors bring in clothes Chanel stunning feminine appeal. There used brocades, beautify gorgeous swimwear, dresses and skirts, which made these outfits truly iconic.
Modern occasional clothes, which is complemented by shoes with thick soles and colorful wigs, is likely to be the most original and Surprise novelty of the season.