As the niece of one of the most charismatic actresses of Hollywood, Emma Roberts, certainly, feels the pressure. And, of course, compared with the aunt. All that she has - this surname and youth. And, as an actress, she is not without ambition and desire to be in the limelight. That is why, appearing on the red carpet or at the next get-together, Emma pays careful attention to their appearance. It is only at first glance it may seem that the actress looks like as is always the same and is quite normal. Look at her hair, and you will see a different Emma.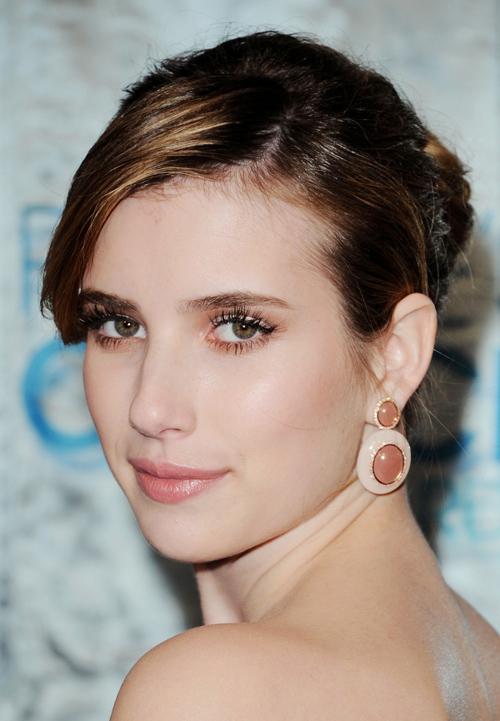 Soft big curls make the image very romantic. This hairstyle is especially young women of fashion.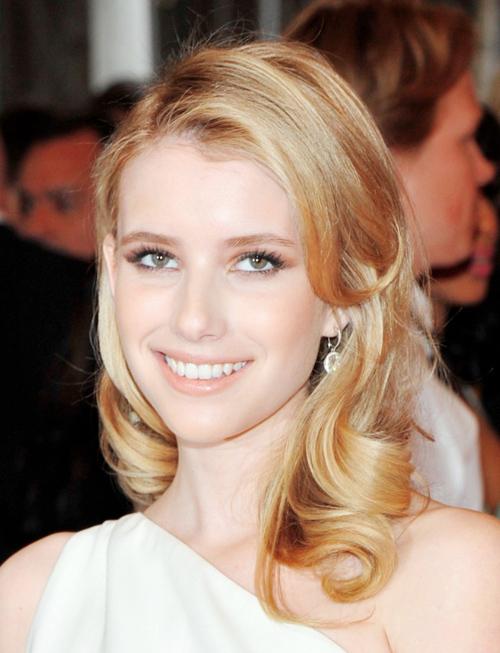 Splayed hair, elongated utjuzhkom - this option stacking is not for everyone. But Emma This hairstyle does not spoil.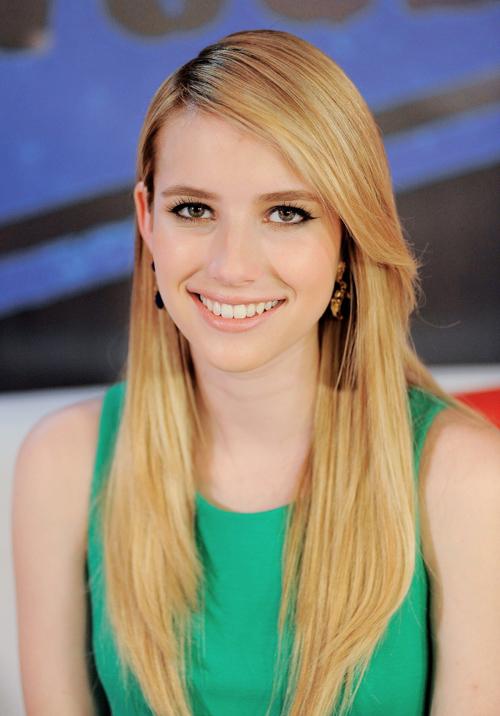 Only the rim - and the image of hippies ready!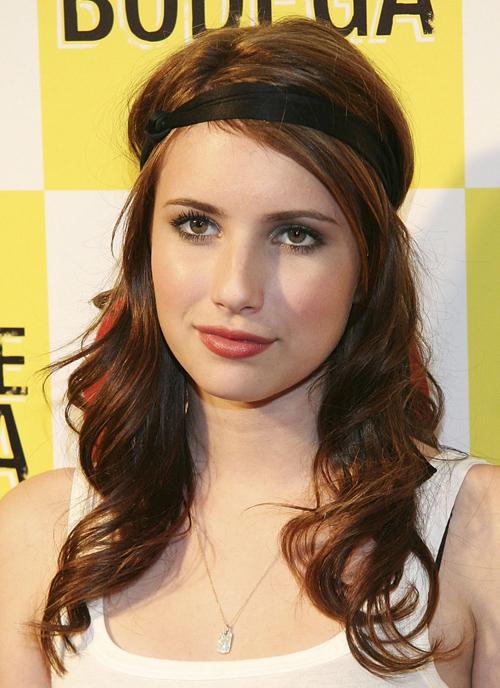 High, but not tight bun - one of the traditional hairstyles for an evening out.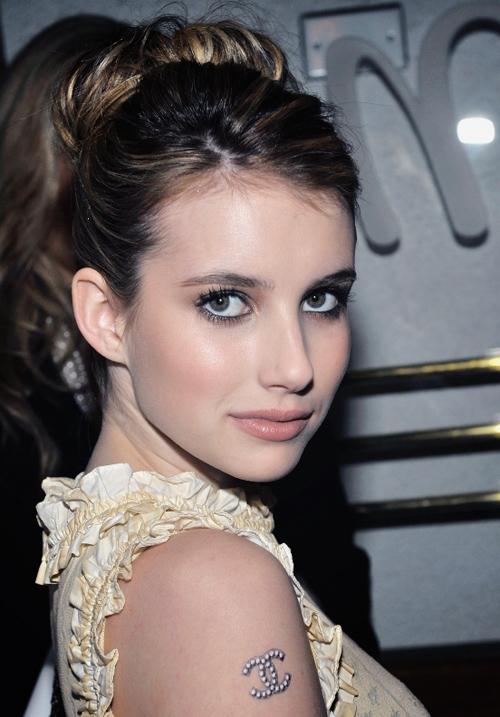 When there is an opportunity to show beautiful skin and makeup, you want to remove all the hair from her face. What Emma did.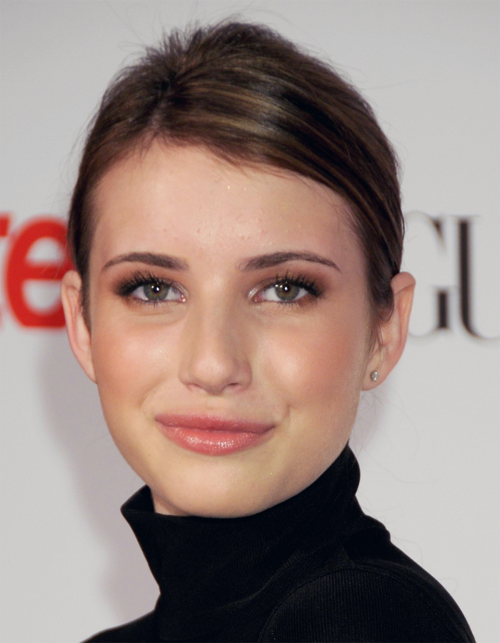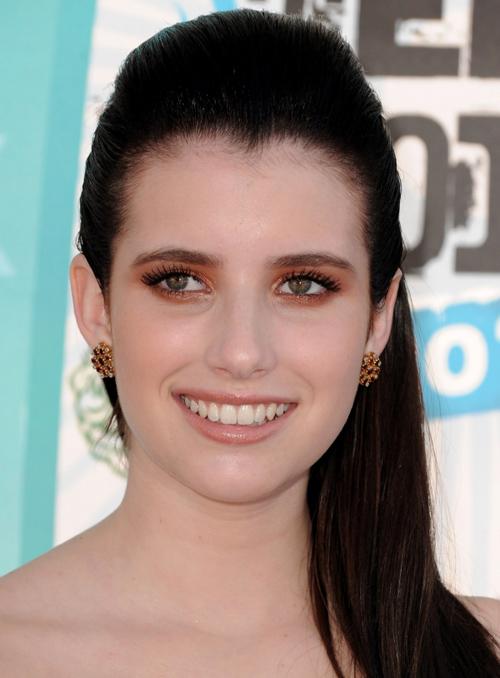 The tail can also be different - like a slicked up high, and deliberately negligent.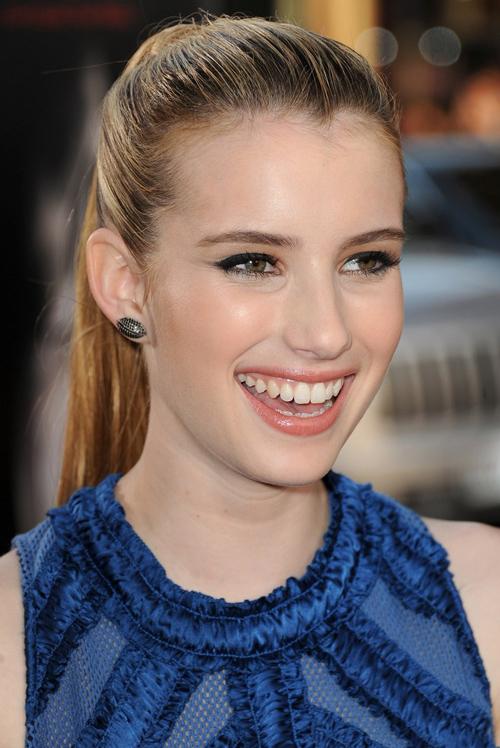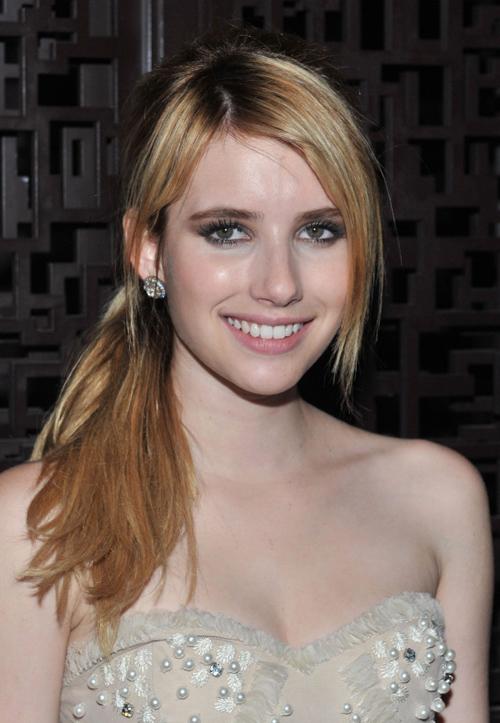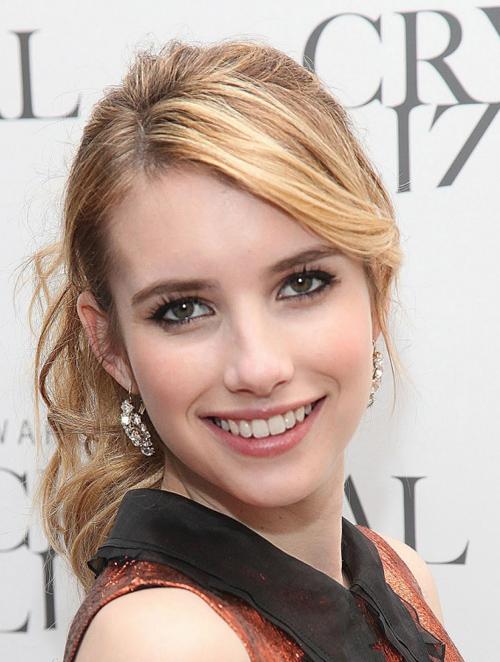 Invigorate hair by using braids? Easy!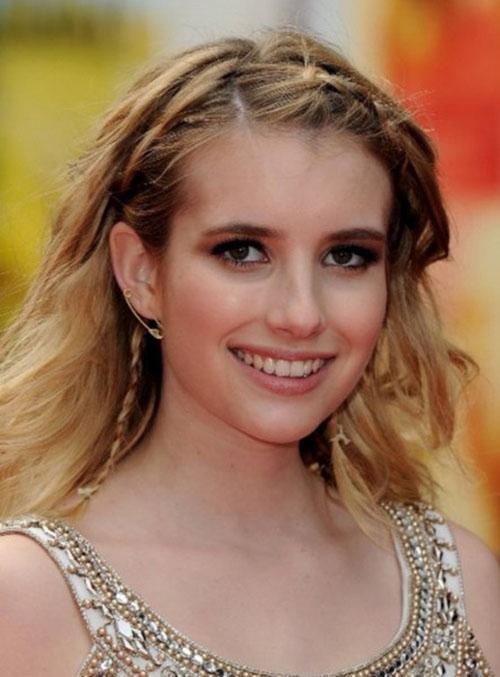 Whipped and laid in the "artistic mess" locks - one of the most popular hairstyles of Emma.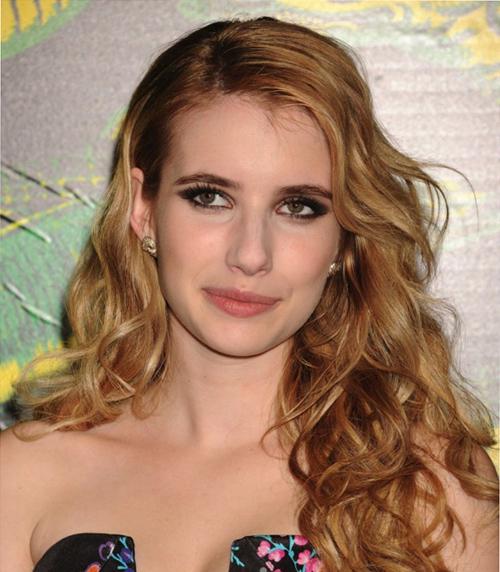 Fleece and a bundle - and Emma Roberts out of the ordinary is transformed into a young girl, but an elegant lady.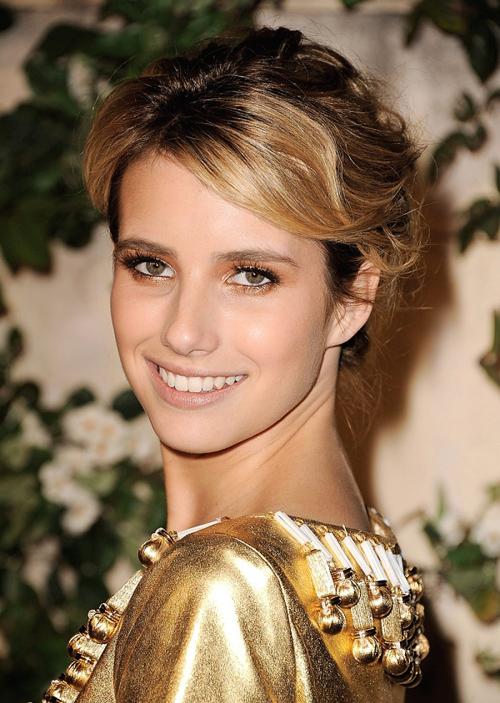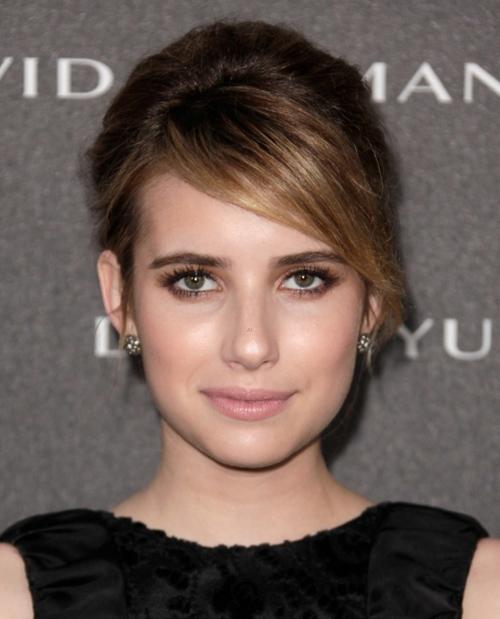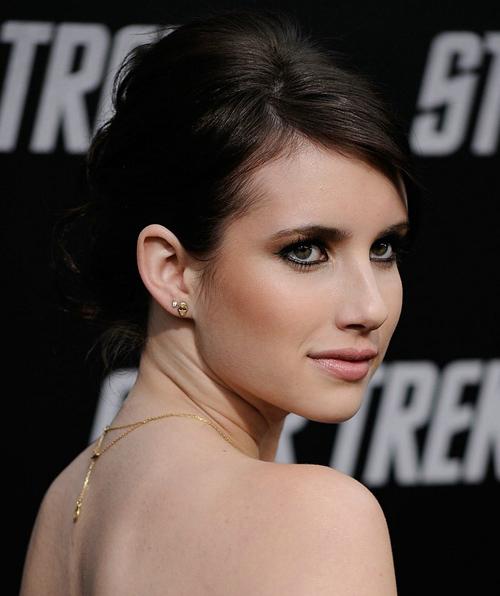 Dark chocolate shade of hair a little quickened eye Emma. A haircut "steps" laid around the face with soft curls, looks for youth and festive.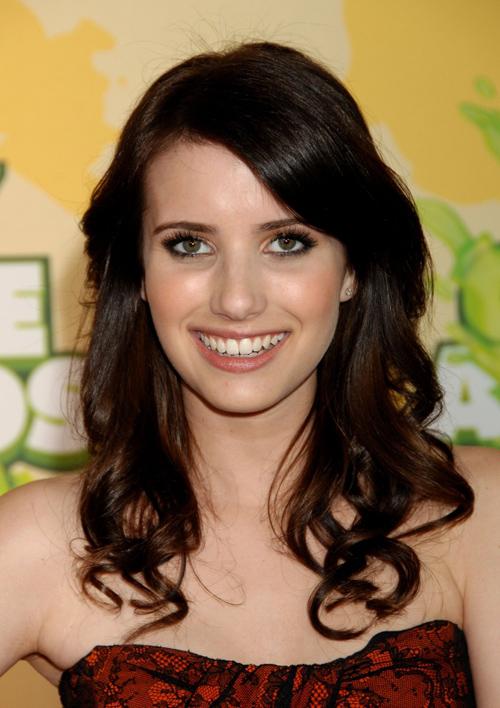 Short bob hair, podvitye tips inside - the most common option for styling hair of medium length.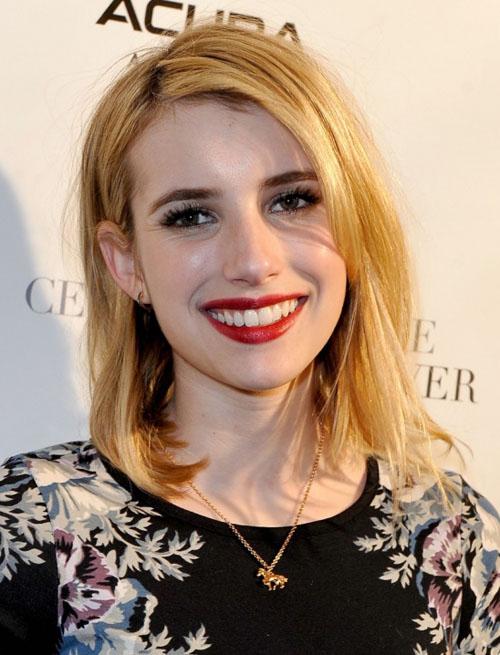 Variants with hair pulled back and pin and several strands vybivshimisya front - long "love" of hairdresser doing evening hairstyles. And most importantly, this hairstyle always looks appropriate and goes to any type of person.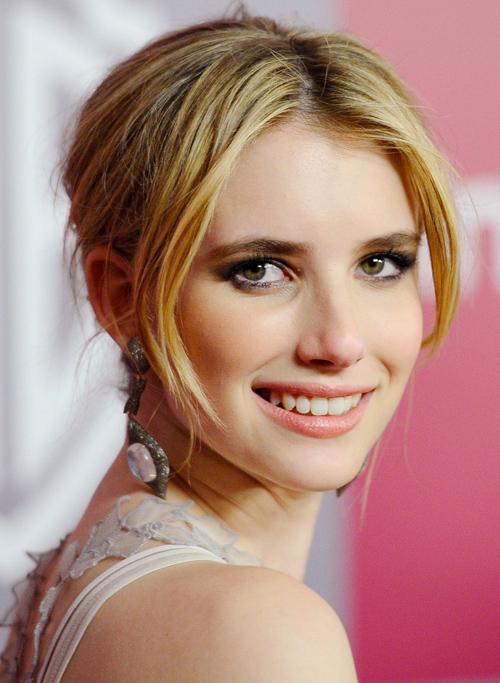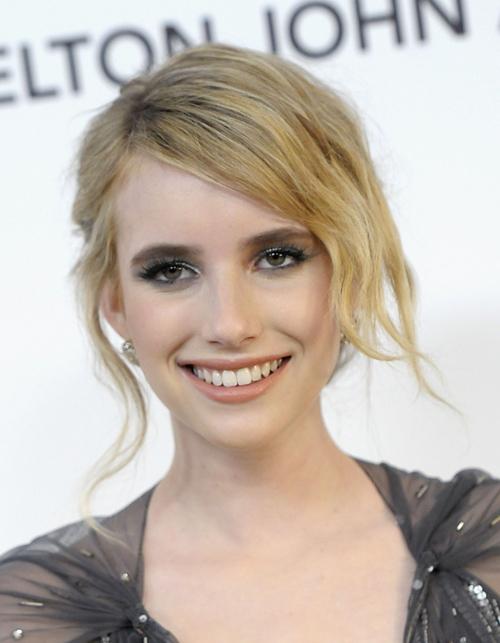 When there is no time for laying - Emma looks like this:
Bang? Why no? The presence of a bang sometimes can dramatically change your hairstyle and style.