We continue our conversation about fashion this year, haircuts and hairstyles, which is located here. In a previous article you can choose the hairstyle that you like, but if you do not want to cut their hair, in this article we will focus on the most fashionable hairstyles 2014.
So, this year designers are advised to wear low ponytails hairstyle and decorate with additional accessories. What comes out of it looking here ...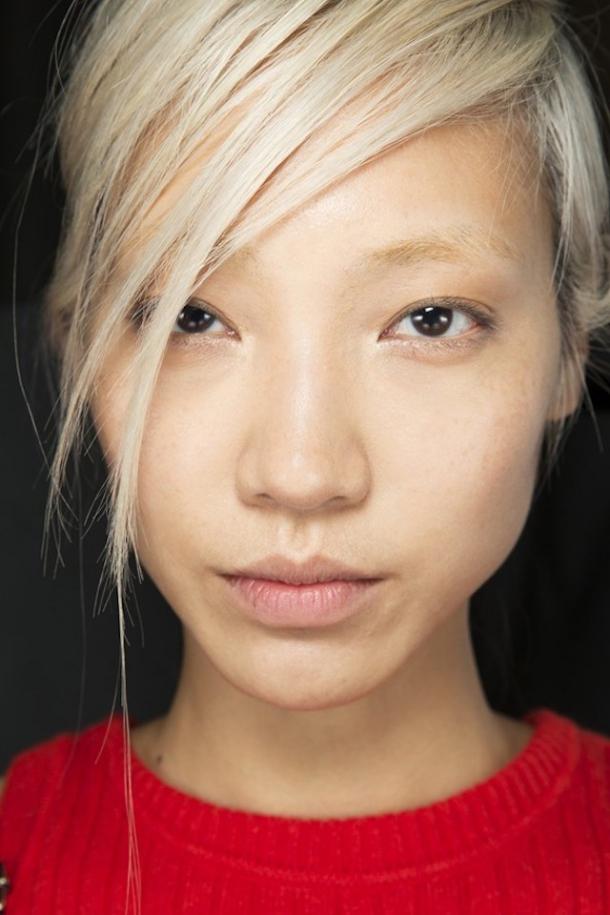 Low ponytail.
Showing from Altuzarra. Bad days for our hairstyles passed. No awkwardness, dreary zachesyvany high tail and styling products killogramm. Today, in a fashion most ordinary low ponytail. Secure hair at the neck and add a bit of shine spray to acquire quite a chic look.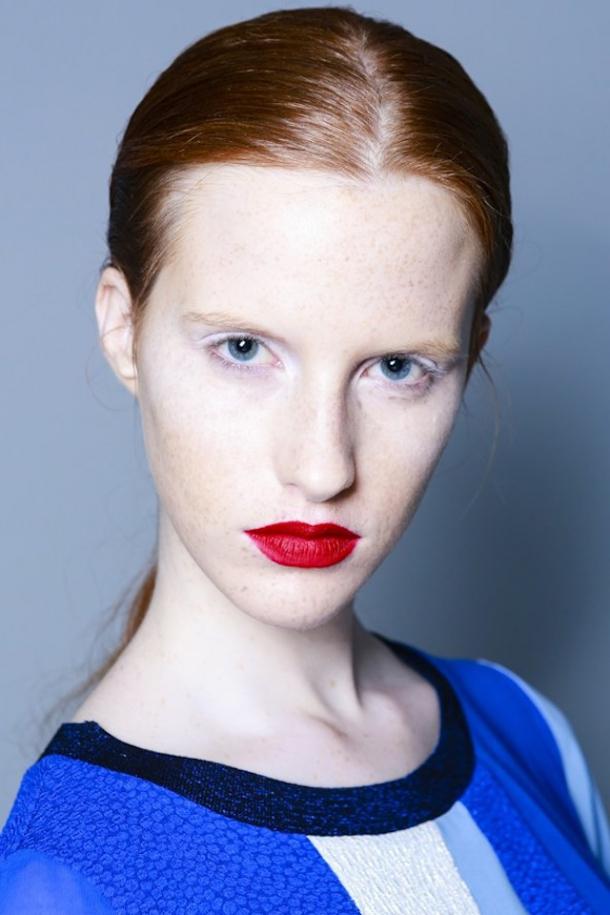 Here are some of the Altuzarra. All about the same, a low ponytail. If you do, and red hair, just add red lipstick, and no more worries.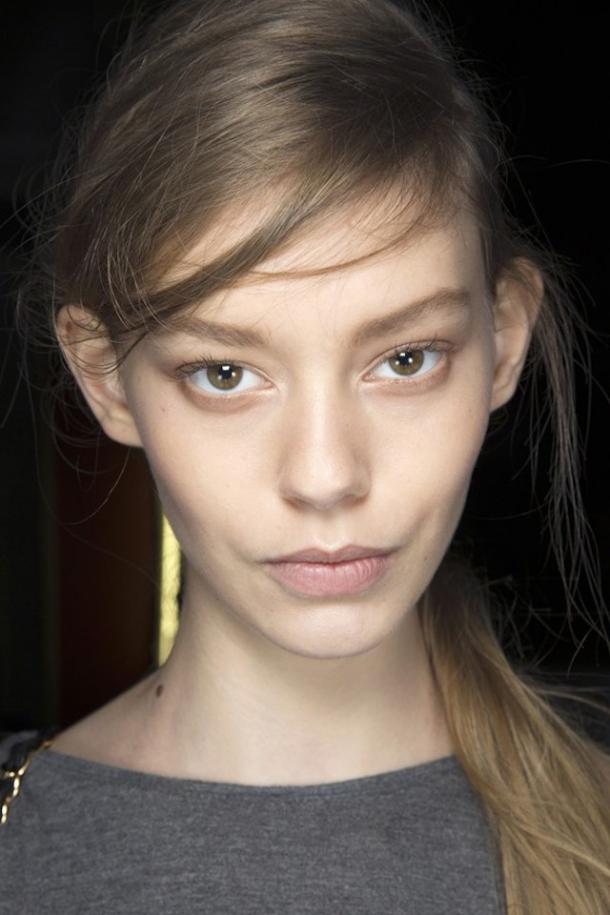 Lanvin offers us such an option here. It looks very natural and beautiful. From difficult: parted to the side. From which it follows that this hairstyle will meet frequently in women of fashion spring and summer 2014, because it will not spend more than 2 minutes.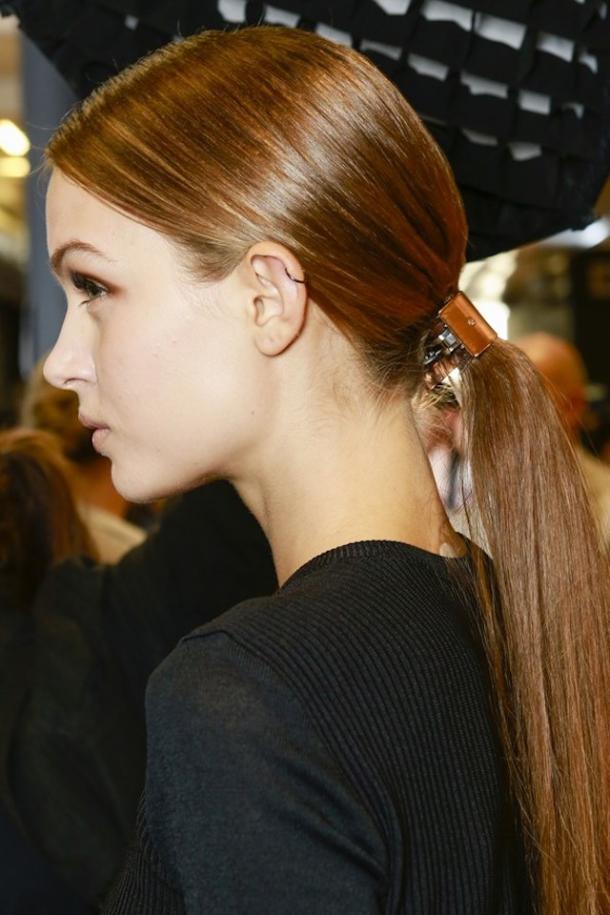 And this year, we are advised to wear different accessories on the hair. Just like it did «Jason Wu». This hairstyle can be, by the way, it is a good fallback. Just keep in your bag couple rezinochek and hair accessories, and if, say, all of a sudden it started to rain and you do not want your hair disheveled, just take a tail and you're already at the height of fashion.
Scythe.
In my opinion, the spit - it is the most successful combination of practicality and beauty. I am glad that this year Spit took a worthy place in the world of fashion. Here examples.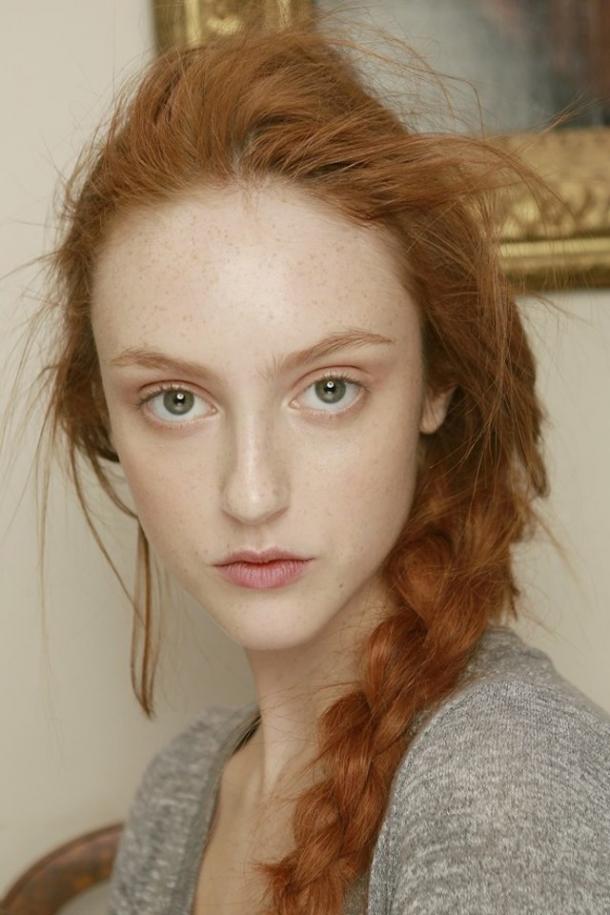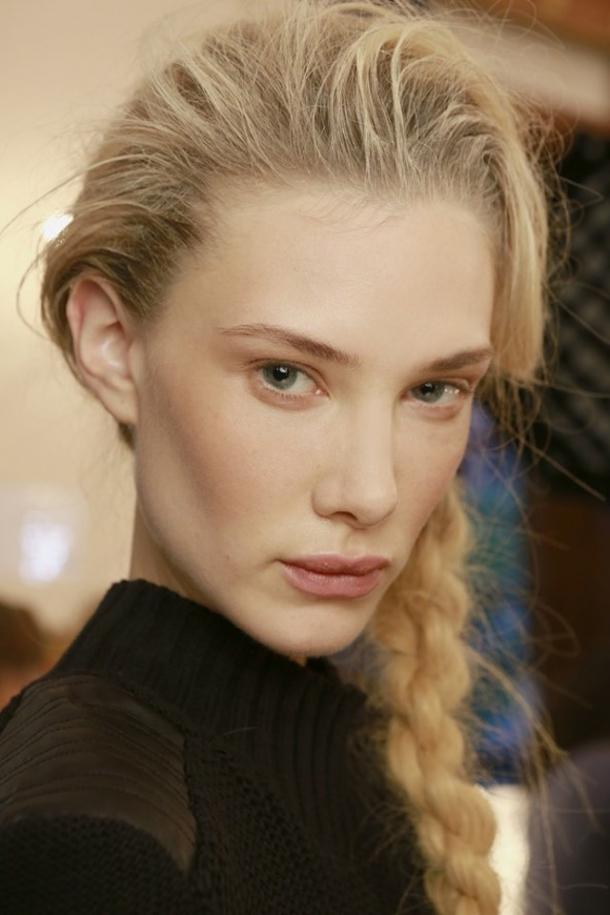 Both versions of Giles. In both cases, the hair can not be washed every day. Best for hairstyles - use a dry shampoo on the hair roots. And then the usual braid braid on the side.
Finally, stylish evening hairstyles.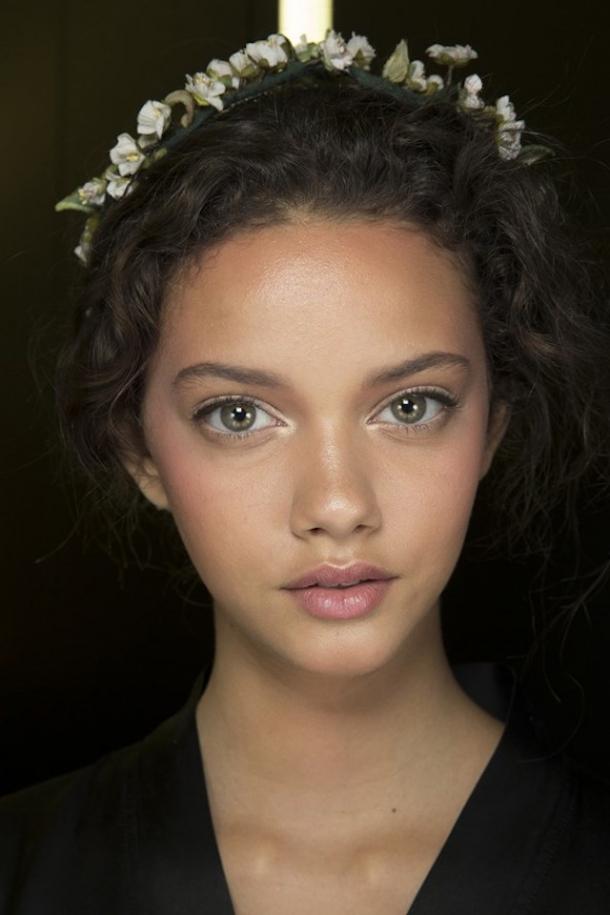 As we can decorate our hair, such as flowers. As in the show by Dolce & Gabbana. Spring and summer 2014 - a period of creativity, so gather all the ribbons, bows and flowers, you have boldly clings to the hair high. And, if desired, can be nice to tie a scarf or a scarf, then you can not worry about what's going on with your hair today.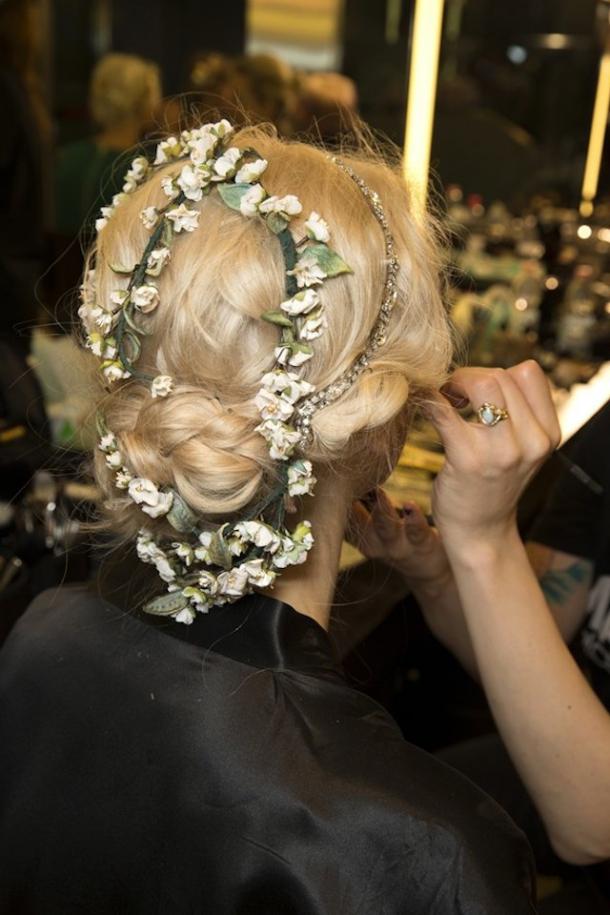 And here's flowers by Dolce & Gabbana. This hairstyle is quite suitable for a wedding or festival. Try to make this hairstyle tonight.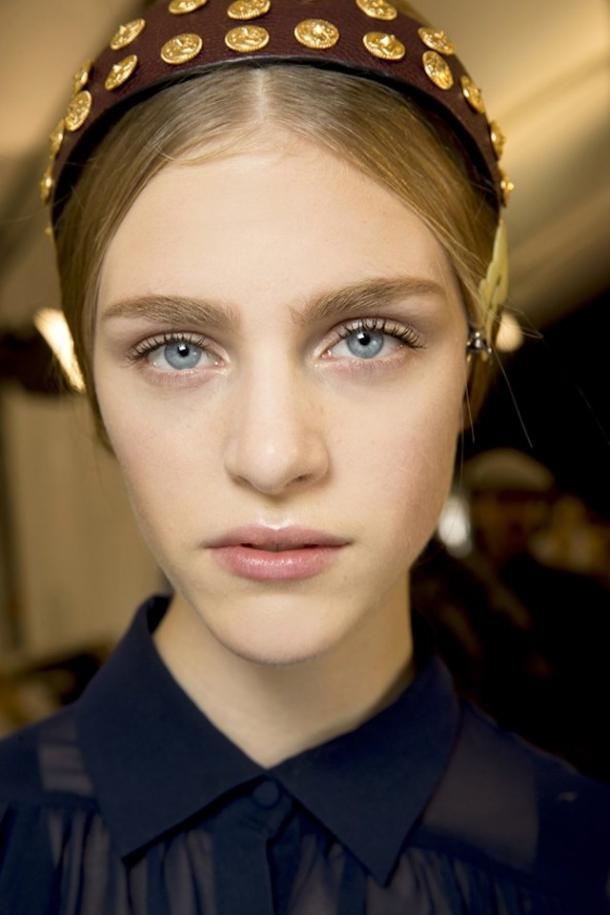 Valentino offers us to use instead of the rim just such a leather belt. How in your opinion? Special work is required - Gather your hair in a bun or ponytail and, perhaps, the most difficult thing, get right to the type and size of the tape. Stylish and practical.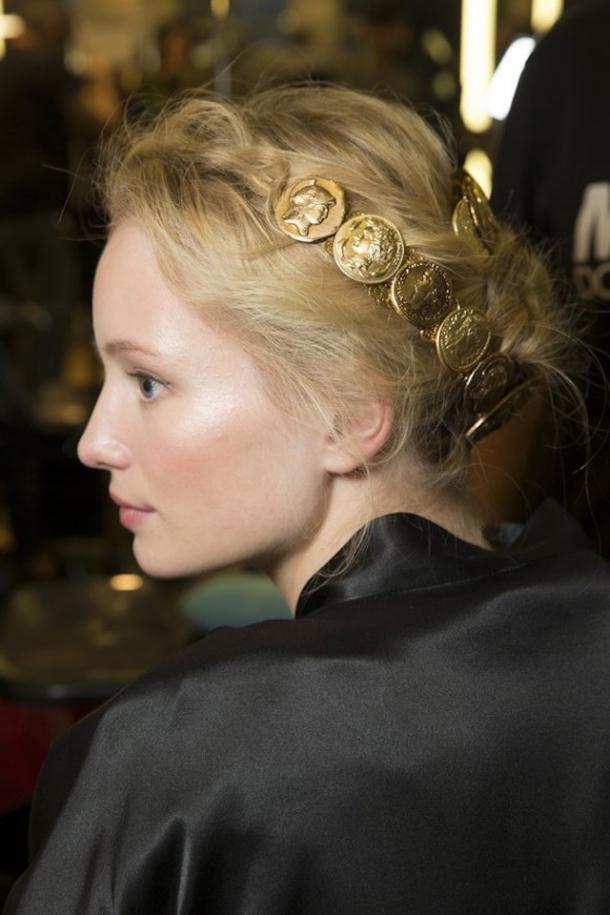 In addition to flowers Dolce & Gabbana offers to insert into hair and ... more coins. A sort of Roman style. Confess, who knows where to find the crown of the coins?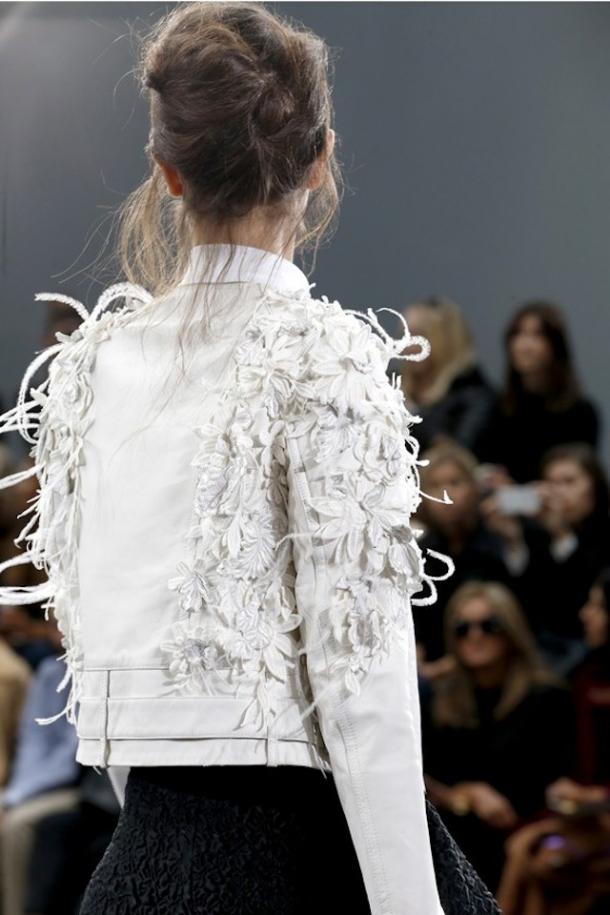 But for this year, a rare phenomenon: Hairstyle fads and accessories. Erdem offers a relaxed version of the evening hairstyles. You just need to remove the hair in a bun, keep sticking more to give pryadok "disorder", just add volume at the roots, framing the face and 100% feminine provided to you.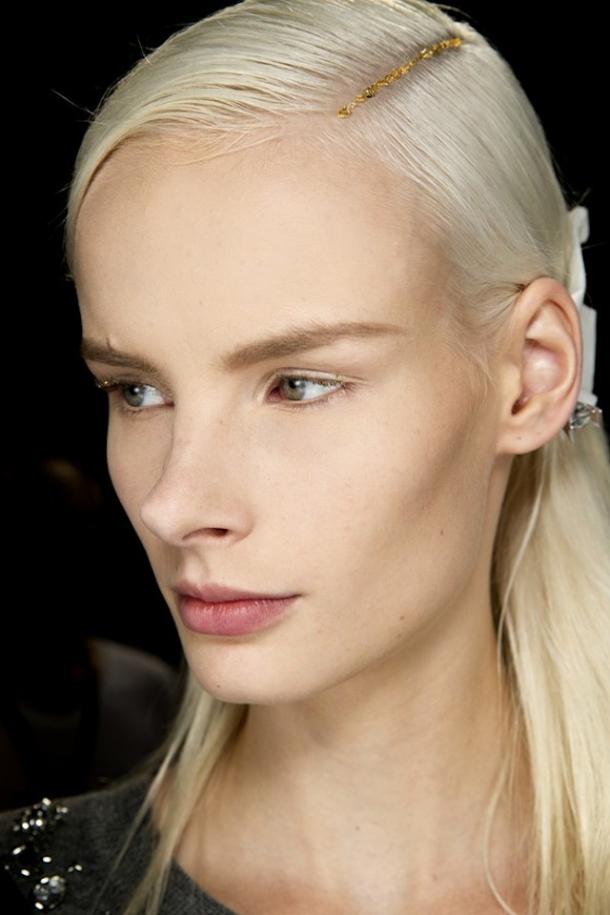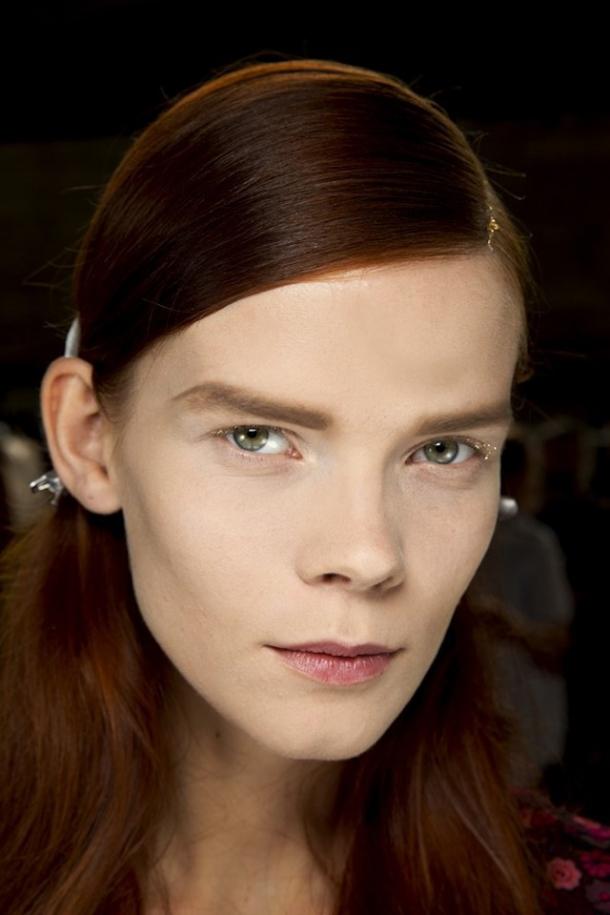 Dries Van Noten shows us this year, something original and very exigeant at home. Rhinestones on the head. Rather, in the middle. The style does not? Who Try throws pictures!
That ended my review of hairstyles and haircuts 2014. I think each of us has what to choose and what to try. Kare haircut "fairy" or braids. What do you like?