If we discussed a little black dress, created by Coco Chanel, you should certainly think about another of its legendary creation - a tweed suit. This is another iconic article of clothing in the history of fashion.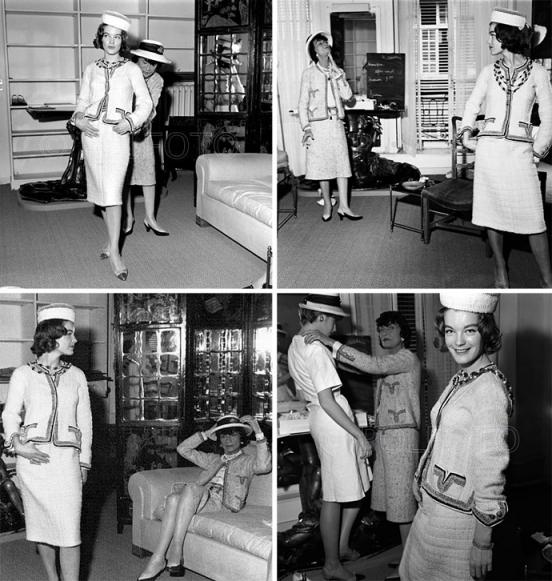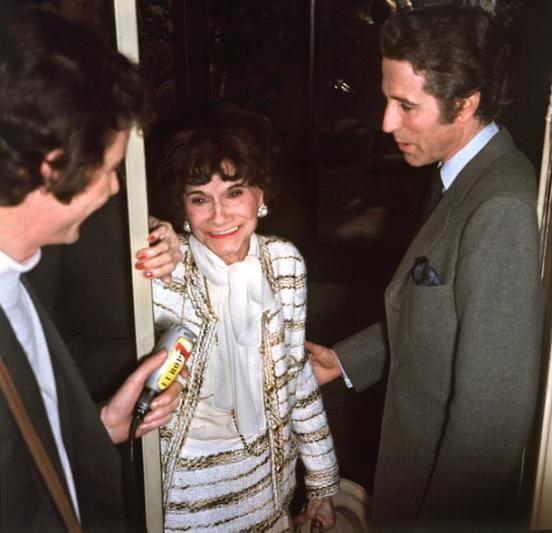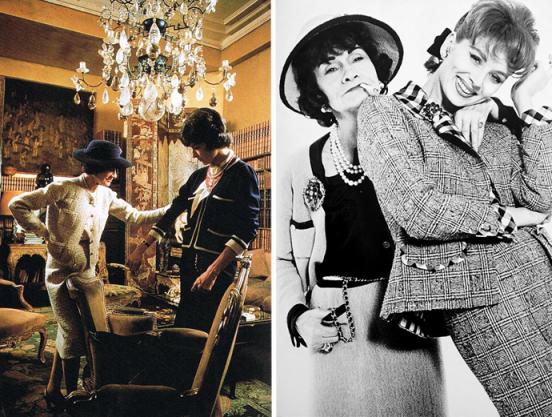 Tweed suit, as well as many other creations of Chanel, was the result of a romantic relationship Mademoiselle with one of her lovers - Hugh Richard Arthur, the Duke of Westminster. Their affair lasted for more than fourteen years, and without developing a legal marriage (the Duke had to have an heir, but Coco was bsplodna), and ended very sad - he is still married to another. Relationship with the Duke of steel for new inspiration Coco - her creations of the period (1920 years) were soaked in the spirit of elegance English style. Designer adopted the tweed - inexpensive fabric from which until then sewed only men's suits, and examples of it on the woman. Thus began the story of the legendary tweed suit ...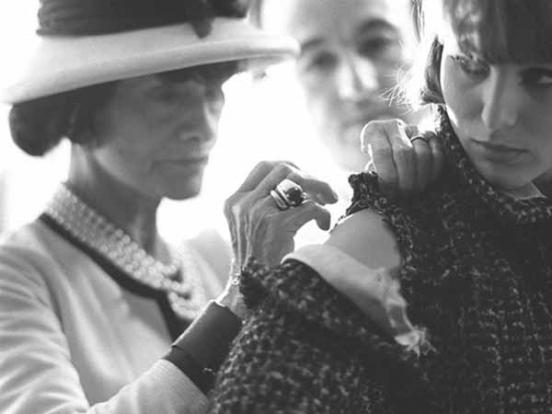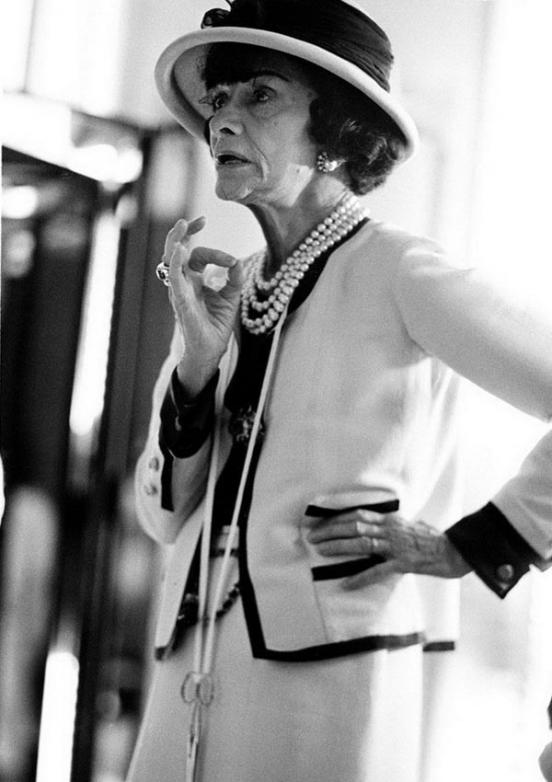 Coco was first introduced tweed suit on the expensive silk lining consisting of a narrow skirt and close fitting jacket, in 1923. Then she gathered in his famous salon in house number 31 on Rue Cambon in Paris a few journalists to show them his new collection, which was part and costume. The reaction of the reporters was unequivocal - they are wrinkled in disgust.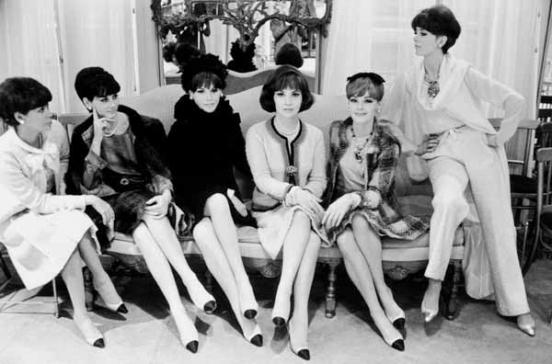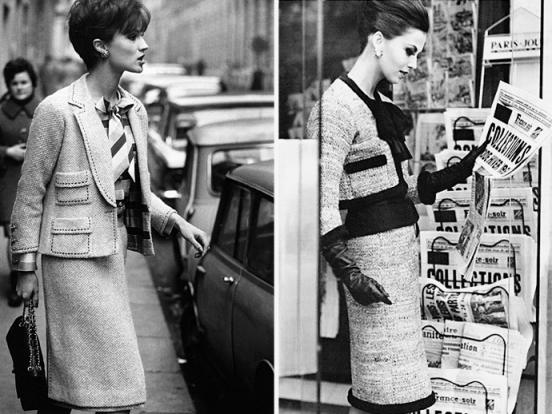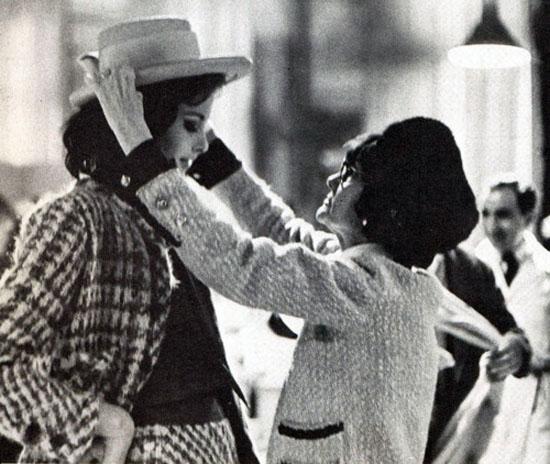 But the first impression is deceptive. And tweed suit experienced a rebirth in 1954 - when Coco was already 70 years old and it was her first show after fifteen years of silence. Apparently, it was only a matter of time, because of the practical suit fabric came to taste the then fashionable women. A huge plus was the fact that the costume design was simple and easy to use - it could easily raise their hands and not mincing gait, what has been a rarity for elegant clothes of the time.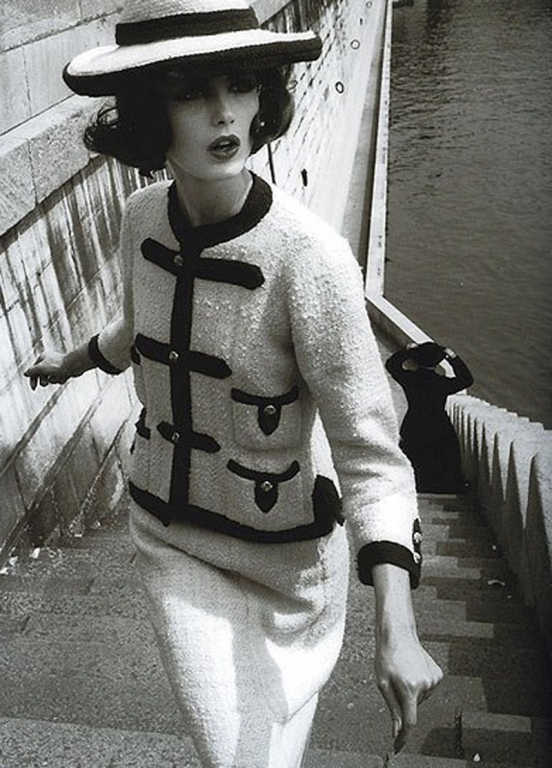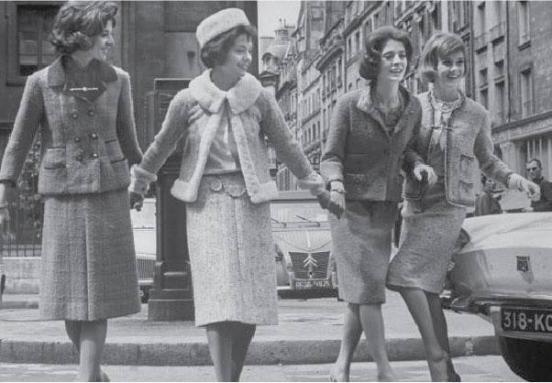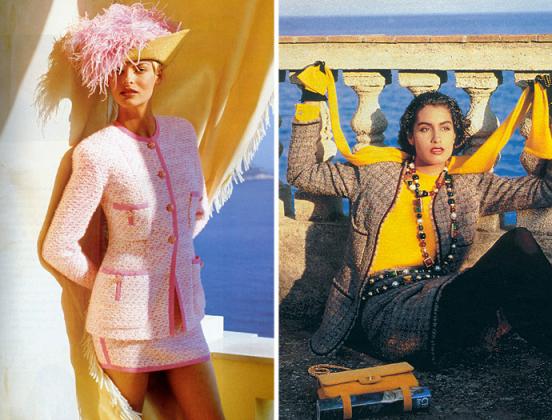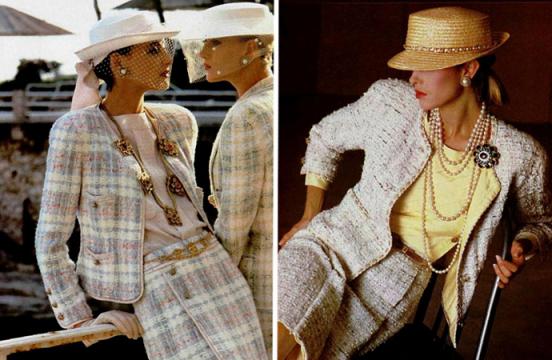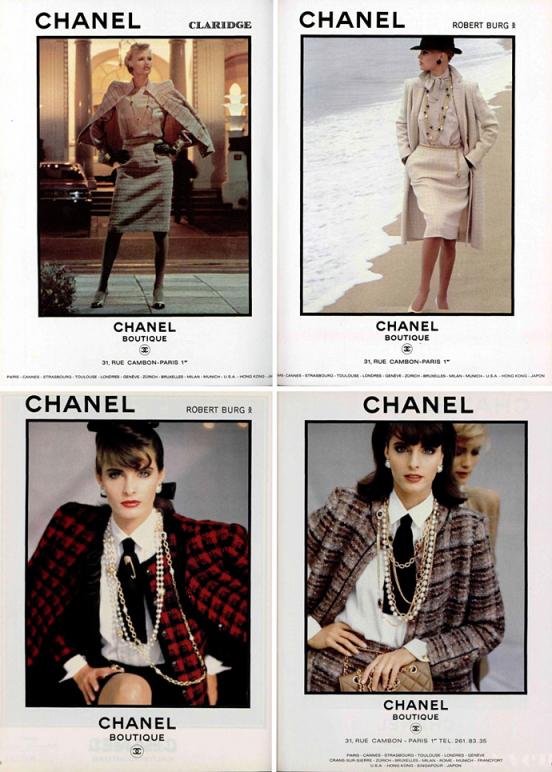 Over the years, and to this day is considered Chanel tweed suit standard impeccable style. Like any classic thing, it is relevant in all times and in all situations. Its status as an iconic because it gave him the preference of female legends, such as Jackie Kennedy, Grace Kelly, Romy Schneider and, of course, the very Mademoiselle Chanel.
Jacqueline Kennedy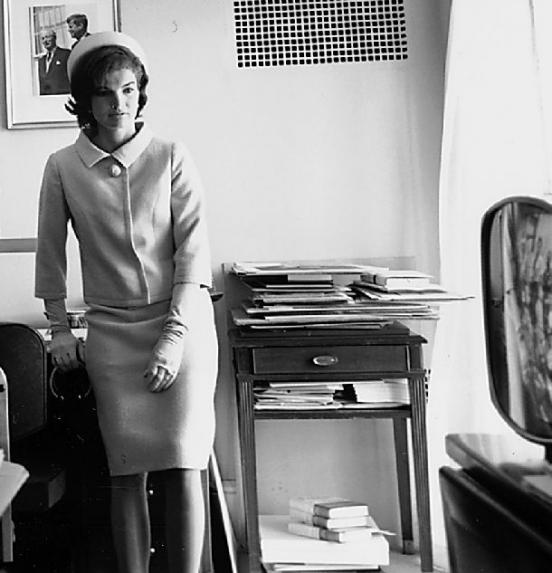 Romy Schneider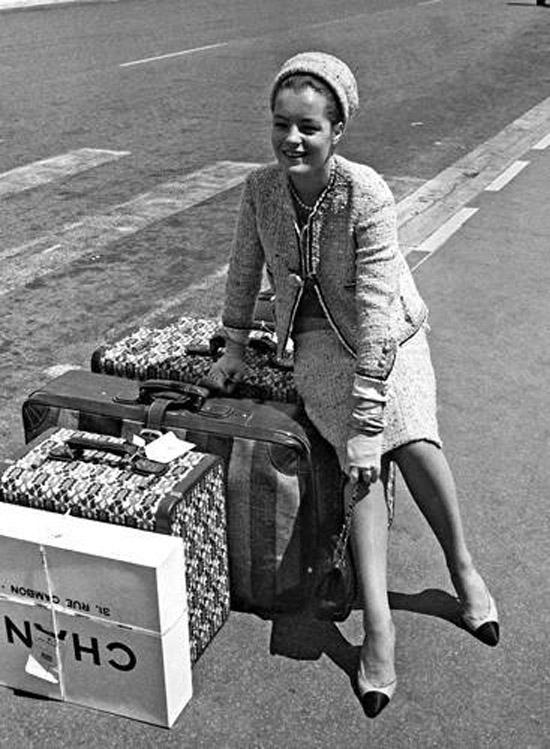 Jeanne Moreau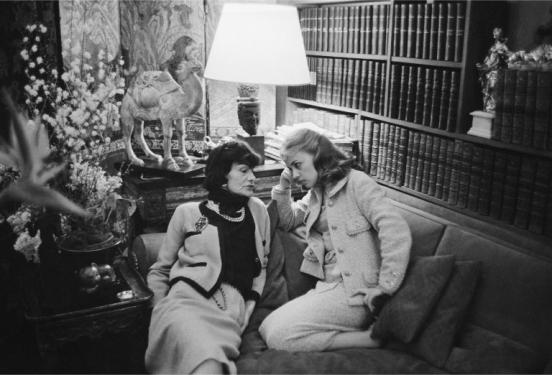 Grace Kelly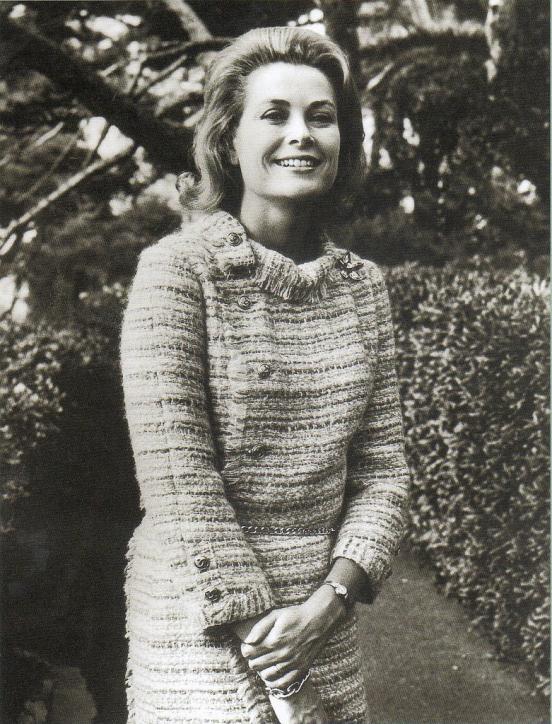 Coco Chanel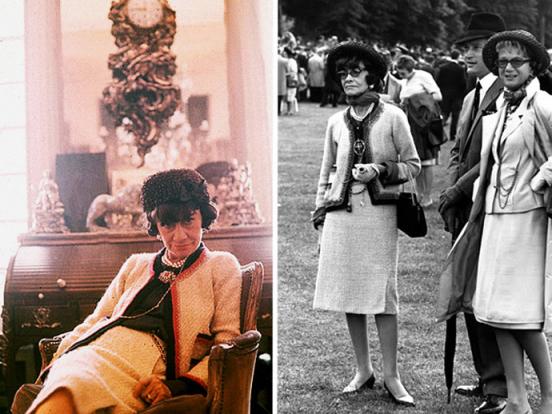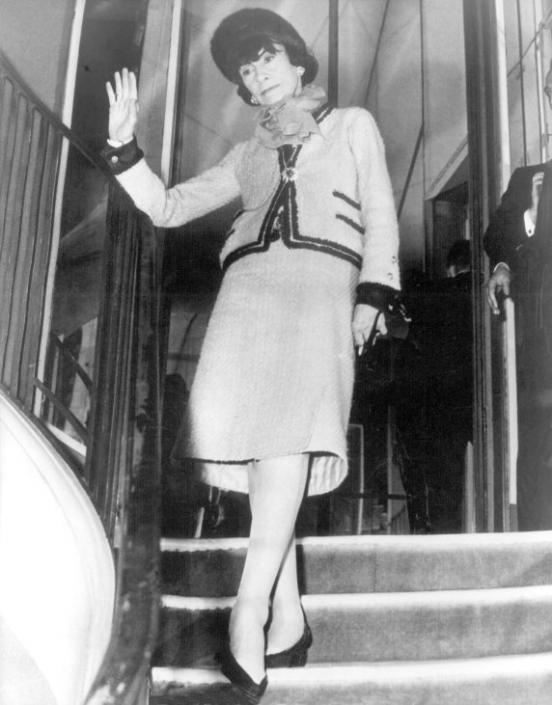 Drawing made by Karl Lagerfeld - "Coco at work»
Since the days of the fashion house Chanel in 1954 published a number of collections, but none of them was not without a tweed suit. Karl Lagerfeld is constantly experimenting with the shape and cut of the suit, with flowers and decor, but one thing remains the same - tweed. Transformations do not suit less attractive, on the contrary, every fashion-conscious woman knows that from tweed Chanel - fashion is the best investment. Therefore, if you want to invest in classic fashion, you should choose a bag with a name or a tweed suit the famous French house.
Chanel Fall 2011 Couture
Chanel Resort 2012
Chanel Pre-Fall 2012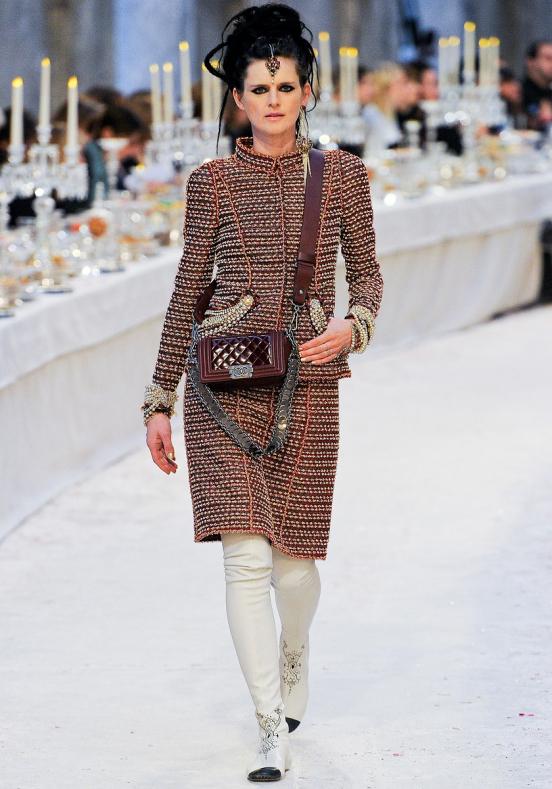 Chanel Resort 2013
Advertising Campaign Chanel Spring-Summer 2011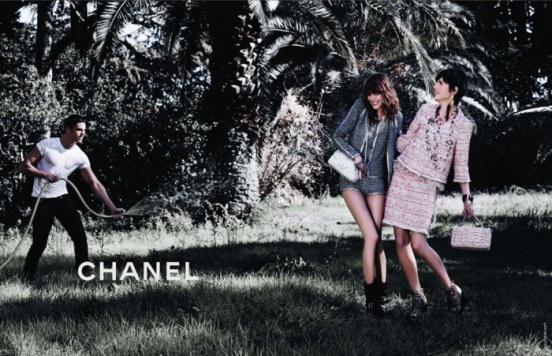 Giant tweed jacket on one of the shows Chanel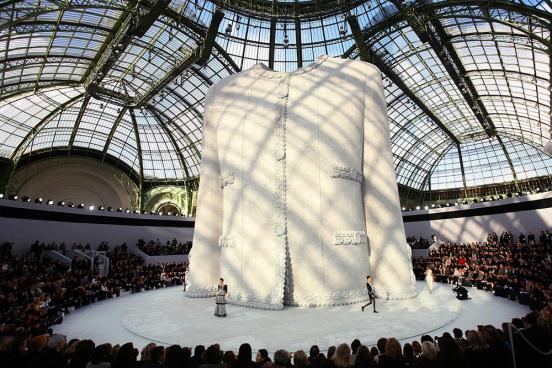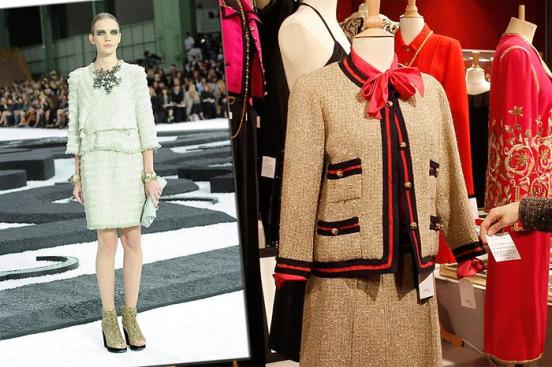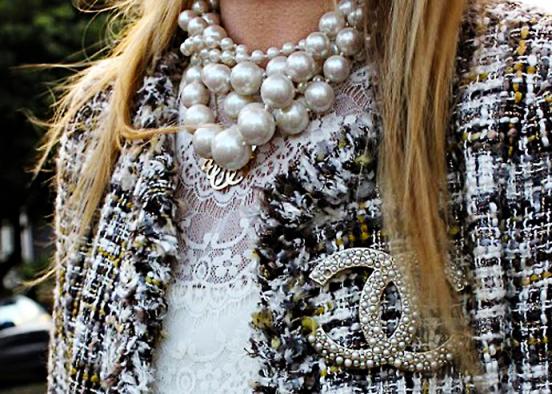 And while money for authentic "shanelevsky" tweed not accumulated, but really want to look elegant and stylish, drew attention to the creation of democratic tweed brands. By the way, looks pretty good, and Chanel will wait on it and timeless classics.
Tweed suit jacket and shorts Mango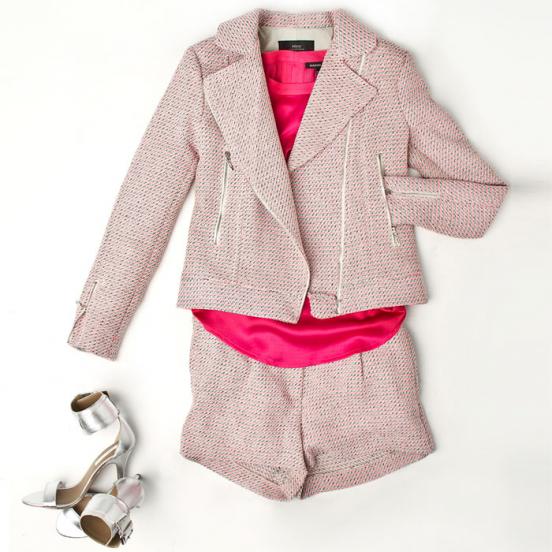 Tweed line from the new collection Zara