Coco Rocher This year marks 23 years old. And she has managed not only to climb to the top of Mount Olympus, but down from it. Advertising campaigns, numerous photosets, shows of famous couturiers - it was, is and will be in a career Roshi, I hope for a long time.
Roche should be grateful for its success not only to the nature of what she gave her interesting appearance: unusual "cat" shaped eyes, oval face and crazy facial expressions ...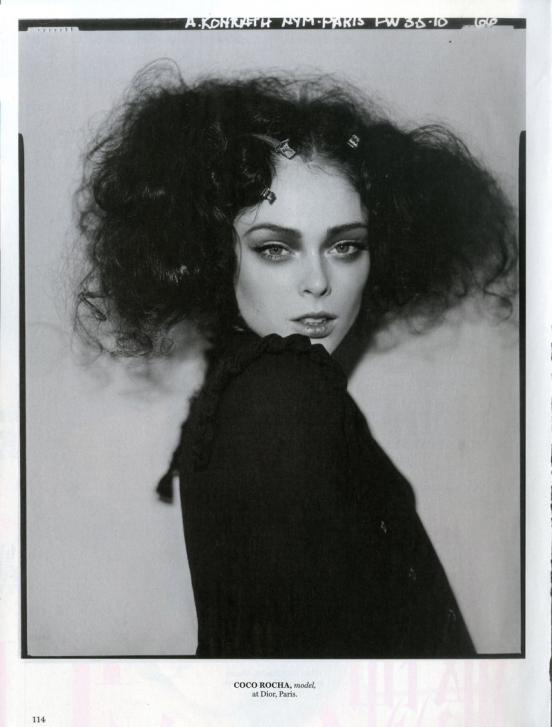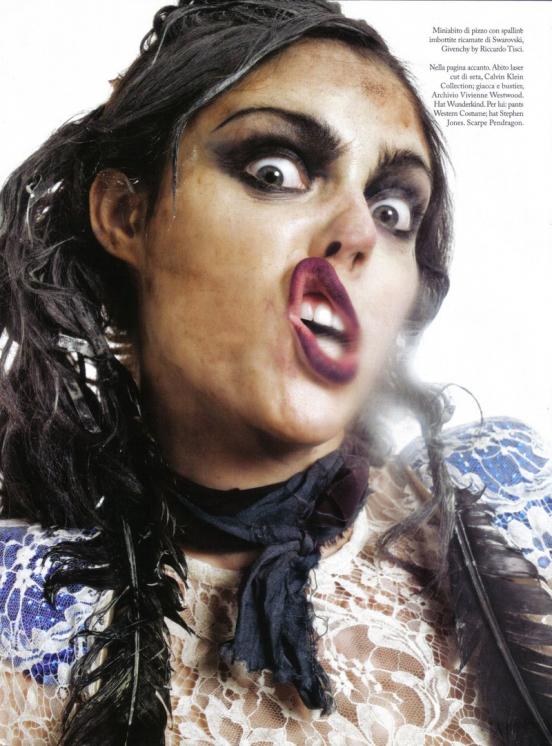 ... But also her gratitude should be extended to Ireland, but rather on Irish dancing. After all, it was noticed when Coco was dancing in a competition, and the title of "new discoveries" she received after the show Gauthier on which to show their skills.
Coco - the favorite of many designers. Firstly, it is perfectly defile.