It often happens that the models do not choose their boyfriends model appearance. But sometimes the second half to match them - the same cute and krasivenko. Let's see which of the models with the boys tired appearance of Apollo and Zeus who choose more, and vice versa.
Coco Rocha and James Conran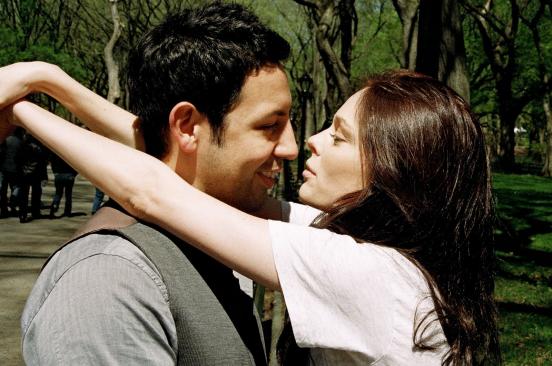 Coco married to interior designer James Conran. That's really who just can not be called Apollo! However, the James loves beautiful women, because he believes that there is nothing that decorates the interior, as it makes a charming creature.
Absolutely beautiful wedding video with Coco and James.
Coco wrote on his blog:
I am very happy and I can declare that I am engaged to be married. Conran proposed to me last week, and I accepted it. I've never been so happy as now. I can not wait to begin to live together with him.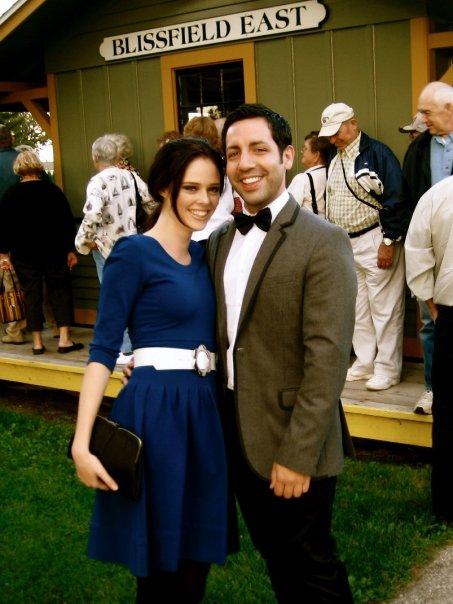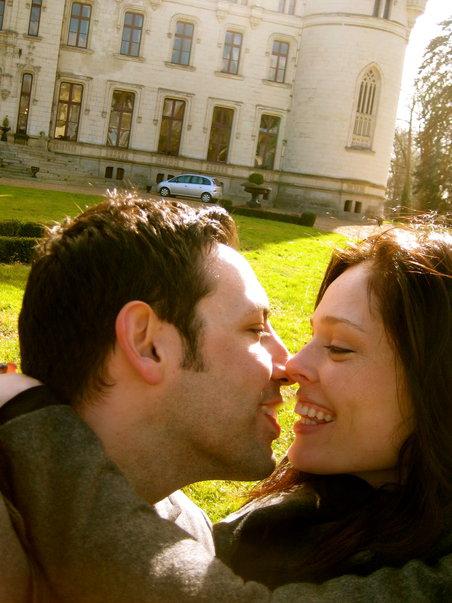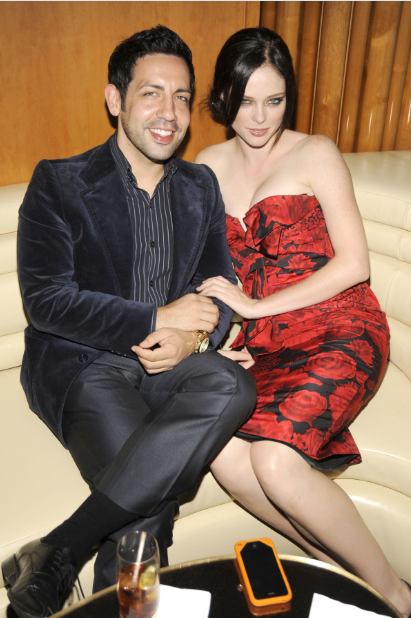 Abbey Lee Kershaw and Matthew Hutchinson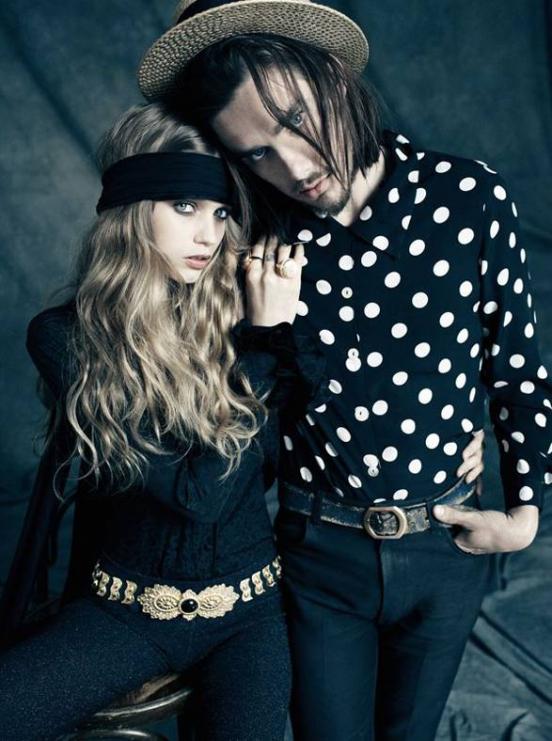 Matthew Hutchinson - guitarist of the band Our Mountain, in which Abby plays the piano and sings.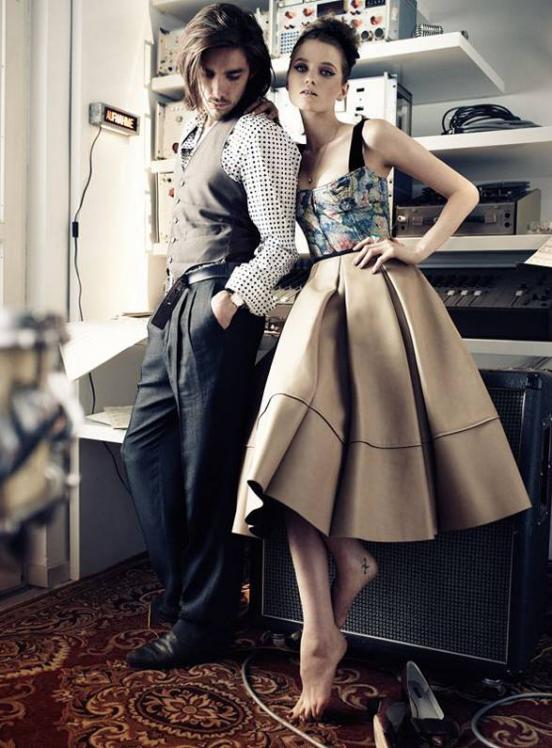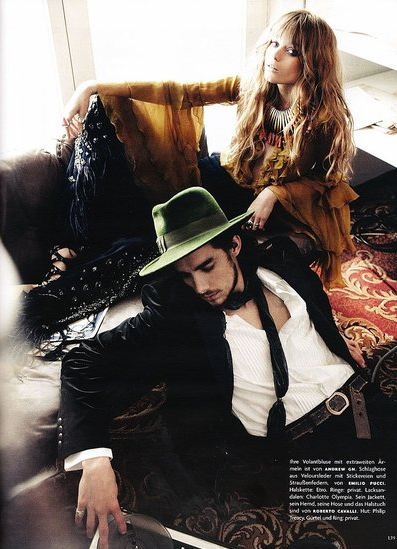 Kasia Struss and Dylan Forsberg
Dylan Forsberg - photographer and model from New York. Dylan often takes pictures of his girlfriend.
They also like to be photographed together.
Speaking of Apollo and Zeus. Dylan - one of the sweetest boys I have ever met. In my opinion, next to the rough Kasiey it looks strange.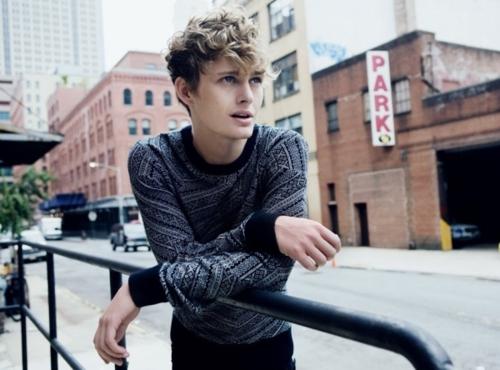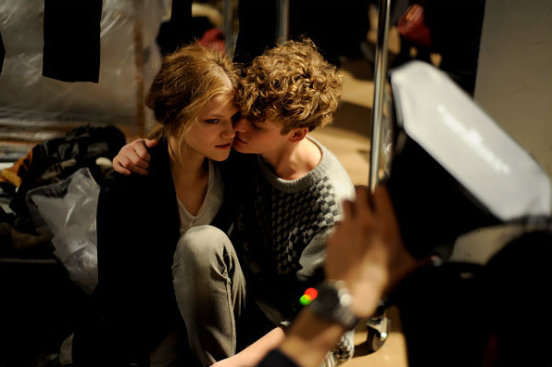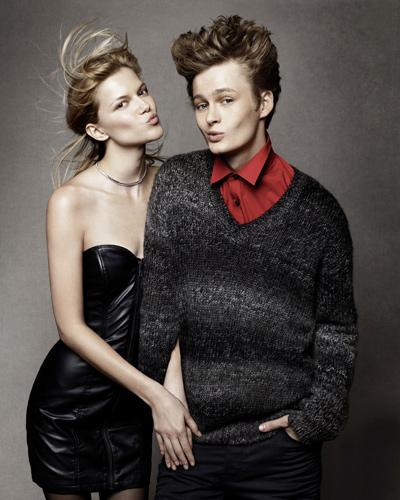 Rosie Huntington-Whiteley and Jason Statham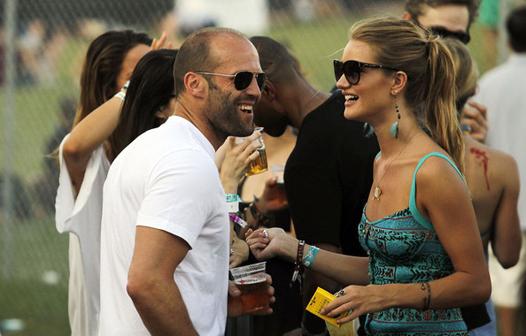 The main carrier of the world, Jason Statham unforgiving near Rosie looks doubly advantageous. The couple met in April last year at a music festival Coachella, and after only four months of love began to live together. Friends told how Rosie excitedly spoke of the future cohabitation. Rumor has it that they got married. Apparently, shortly VS Angel Rosie Huntington-Whiteley flies not on the podium, and the altar.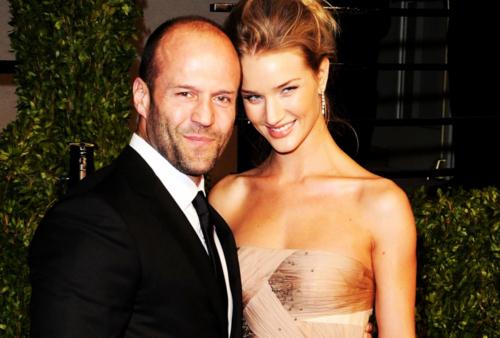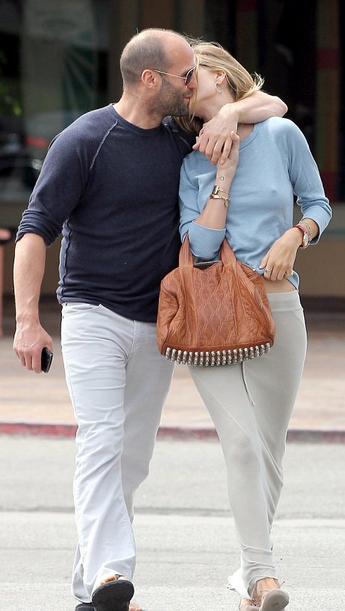 The image of Jason has a bit of everything and of Apollo and Zeus. Rosie made a good choice!
Sasha Pivovarova and Igor Vishnyakov
Igor - photographer, opens worldwide Sasha Pivovarova. It is thanks to him that we now litsezreem model-the alien pages Vogue. Igor just posted pictures of Sasha in the agency IMG.
The fact that I am babe, I began to say my husband. It was the first push. I did not believe him - I think he just likes me, so says tak.Igor, of course, exaggerated with the "beauty", yet his words were truth. Sasha loves her husband and calls it a kind of angel.
He knows all my "corners". Our relations are kept on love, trust and a sense of infinite support. There are men-stones, pulling you down, and there are men-wings, which give you the feeling of flying. Igor - man-wings.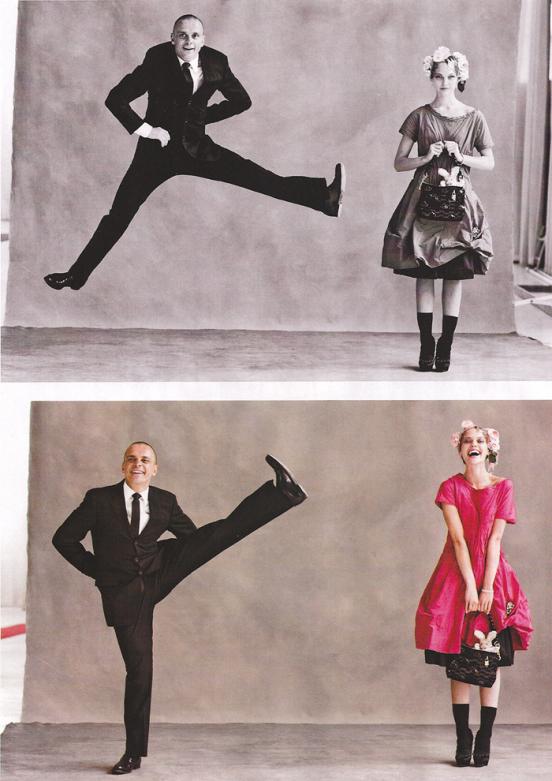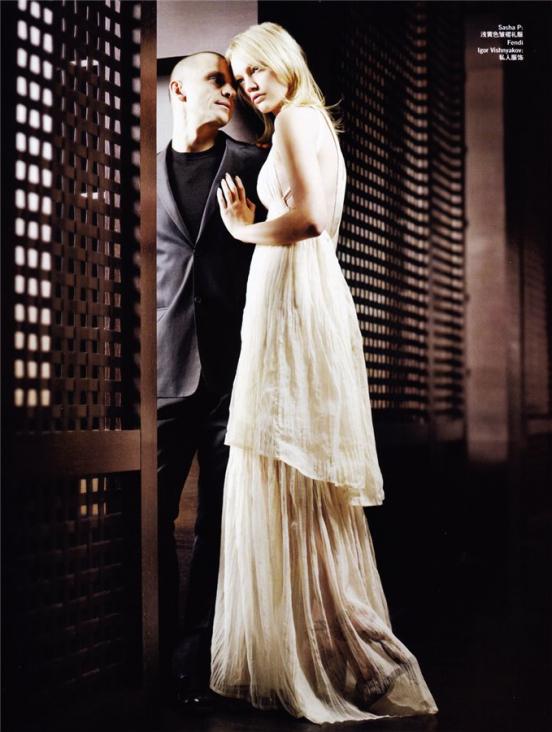 Igor said that when he looked at Sasha as a photographer, I immediately realized that the girl is ideal for photo shoots. Well, well, when his wife combines two roles - the woman he loved and favorite model! For Sasha, apparently, much more important than inner beauty and strength, just as Zeus.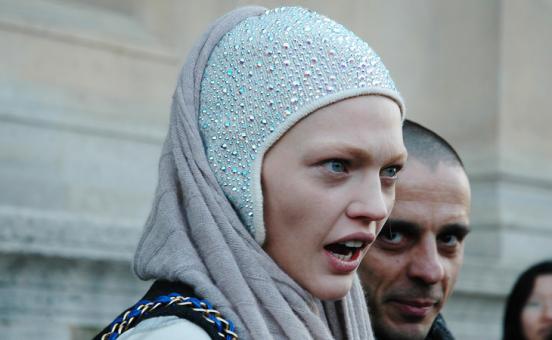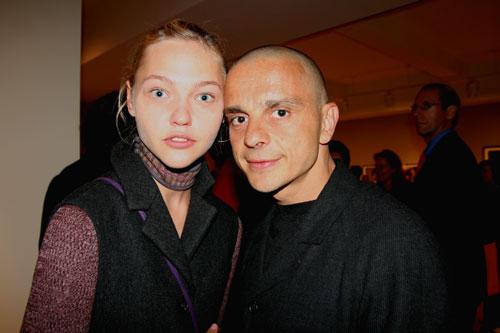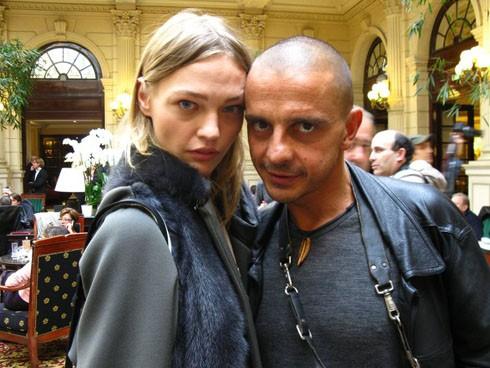 Anja Rubik and Sasha Knezevic
Couple by their presence gracing any fashion event. + Beautiful beautiful - the perfect formula for the success of any product. Together, Anna and Sasha are involved in advertising campaigns and photo shoots are removed.
Sasha, incidentally, is also a model. They are engaged, and the wedding is planned for July this year.
The wedding will be in July, so we're somewhere in the middle of preparations. I'm a little nervous because I dream that everything was perfect. The ceremony will be modest - we invited her only relatives and closest friends.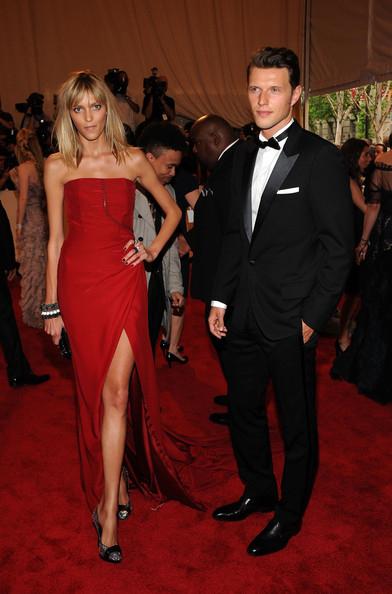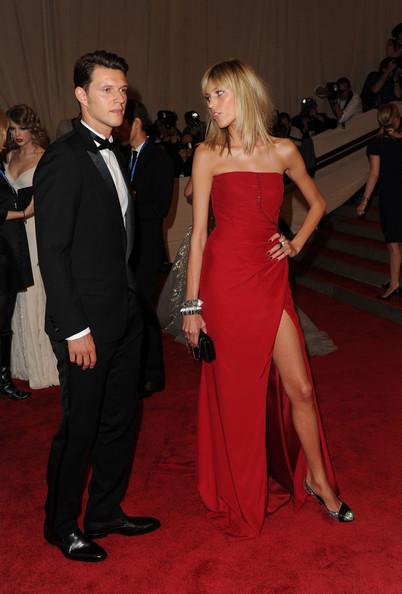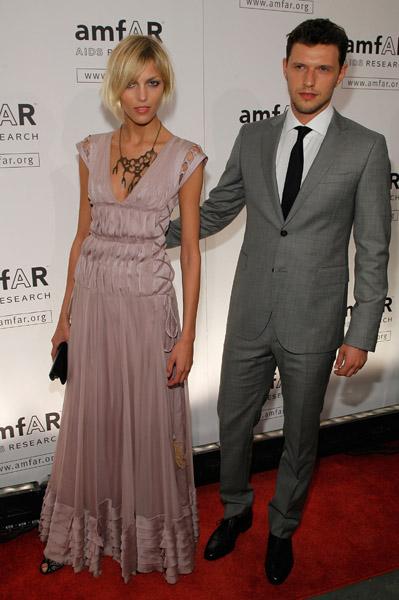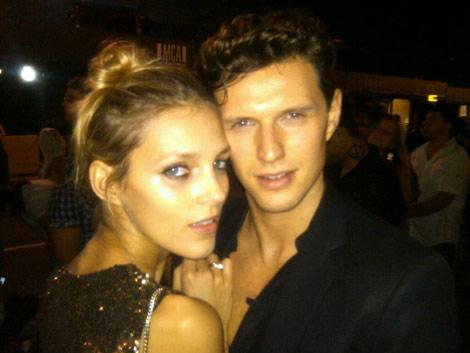 Marina Linchuk and Salvatore morality
Salvatore morality crazy about Linchuk. Former male model turned into a DJ and, according to connoisseurs of techno music gives him no worse than a demonstration of fashionable clothes. Sal jealous, it does not even allow Marina to wear short skirts when she goes somewhere without him.
Marina and Sal have been together for more than a year, but about his plans for the future, they do not apply.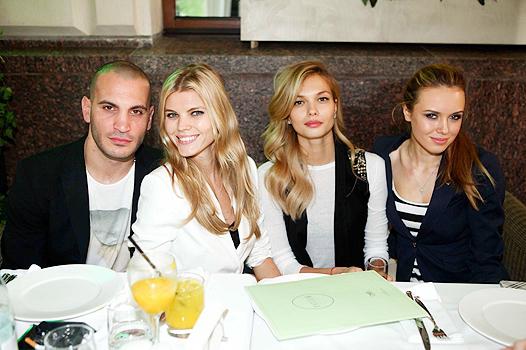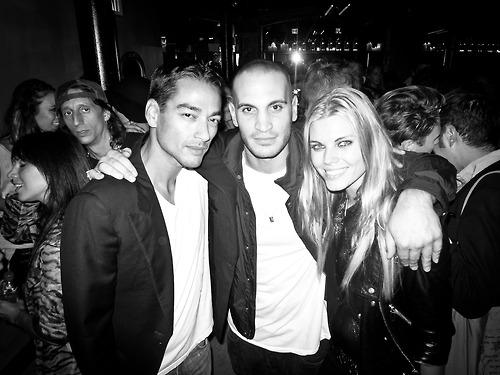 Miranda Kerr and Orlando Bloom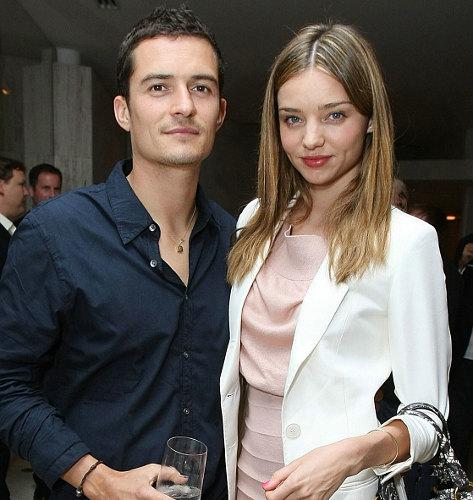 One of the most beautiful star in the opinion of the majority of couples. And, of course, one of the most talked about. Prior to their marriage, which took place in July last year, in the press there were a lot of rumors about their quarrel, quarrels and reconciliations. Even now, from Kerr and Bloom are not far behind: couple divorced! Of course, hardly anyone believes this, because they have a first-born.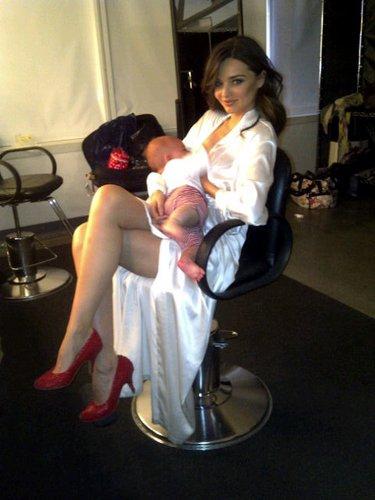 Miranda says Flynn - a very big boy.
I gave birth to him myself, without any painkillers. The birth was long and difficult, but Orlando was always with me and supported me. I could not go through all this without nego.Paru often see on a walk with your child in a stroller (or hands). Bloom's wife is in perfect shape, incredibly quickly recovered. Apparently Orlando was telling the truth when answering journalists' questions about the exterior Kerr after childbirth.
It is perfectly vyglyadit.Chto Well, Bloom fellow, a great husband. They look just like the perfect family. I hope that this is true.