Old Russian aircraft carrier named "Kiev" converted into a luxury hotel on the water. Is this a miracle in China.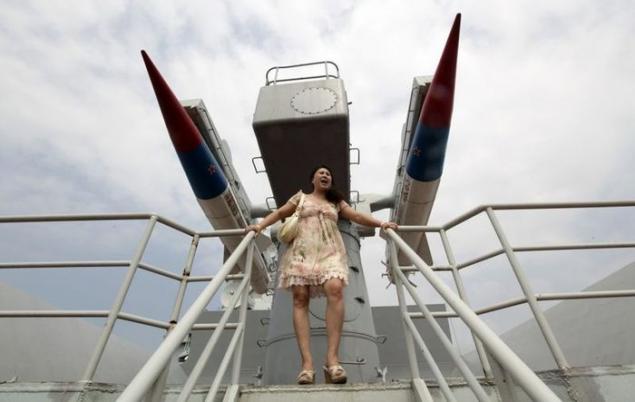 1. Opening of the "Kiev" was only two days after the test of China's first aircraft carrier "Varyag" aroused tension in the South China Sea.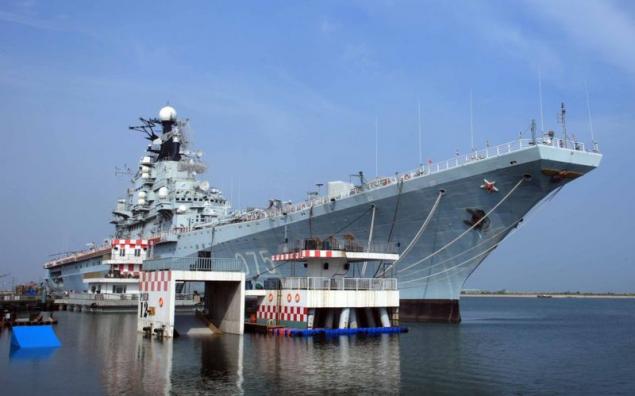 2. Proudly calling the first hotel-aircraft carrier in China, «Tiajin Aircraft Carrier Hotel» would have to initiate public interest in the naval forces of the country.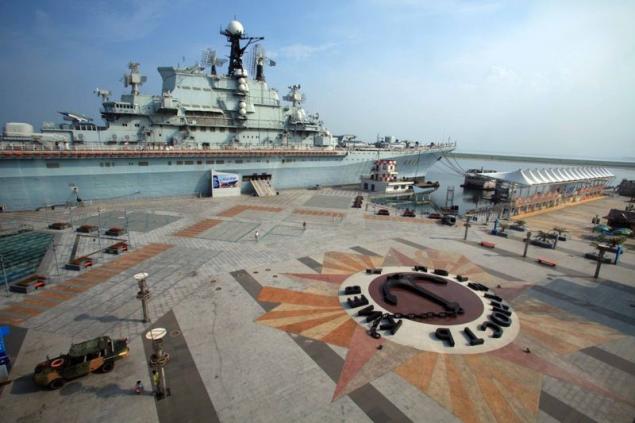 3. A worker cleans the hotel presidential suite of a luxury hotel within a decommissioned from service carrier "Kiev" at Bagua beach, on the outskirts of Tianjin. The new hotel is about 6,000 sq.m. The length of the carrier 273 meters, width - 53 meters. It was sold to China in 1996 and became part of the theme park in 2004. (REUTERS / Jason Lee)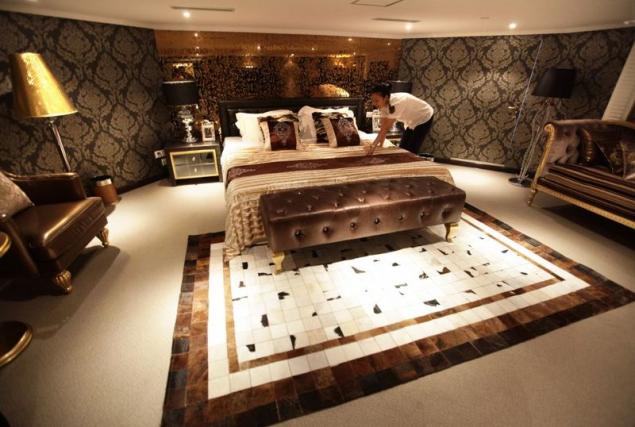 4. A worker cleans the hotel toilet in the presidential suite of a luxury hotel on the aircraft carrier "Kiev". (REUTERS / Jason Lee)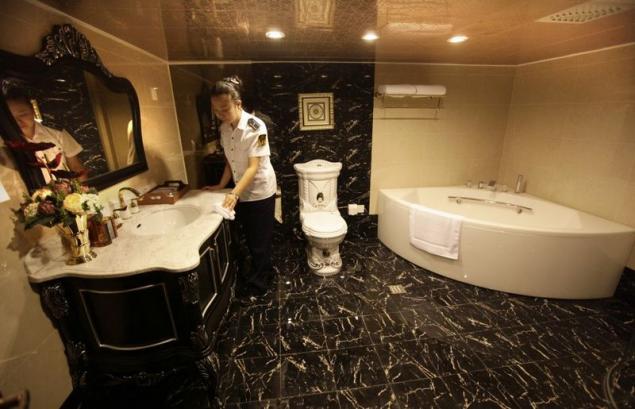 5. One more "romantic" presidential suite. (REUTERS / Jason Lee)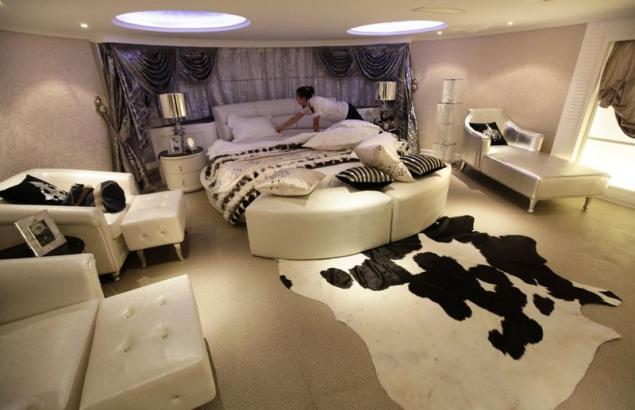 6. Living room Presidential Suite at the hotel on the aircraft carrier "Kiev". (REUTERS / Jason Lee)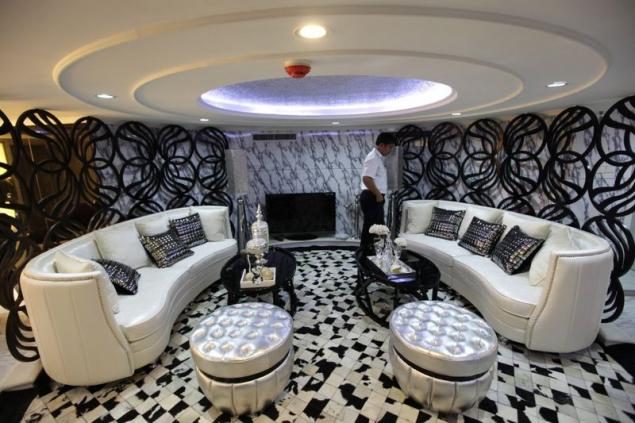 7. Girl in the tunnel, which is checked by the reaction of people of dizziness on the aircraft carrier "Kiev". (REUTERS / Jason Lee)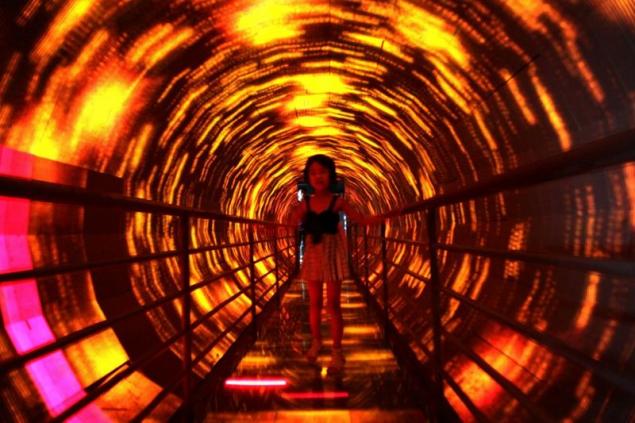 8. A visitor in the laundry room on the property on board the aircraft carrier "Kiev". (REUTERS / Jason Lee)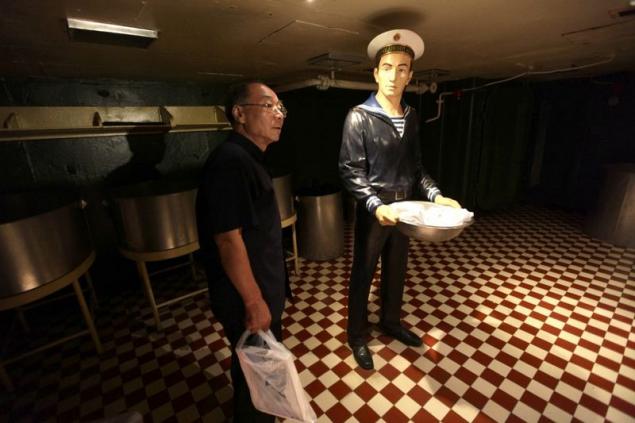 9. The visitor comes away from the store with a plate of noodles. (REUTERS / Jason Lee)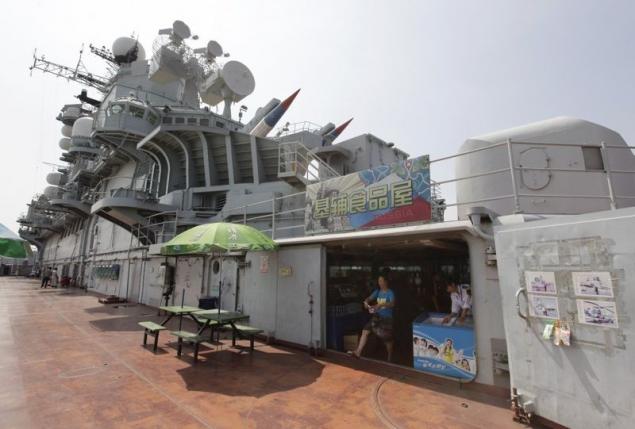 10. A visitor is a rocket launcher the former aircraft carrier "Kiev", converted into a hotel. (REUTERS / Jason Lee)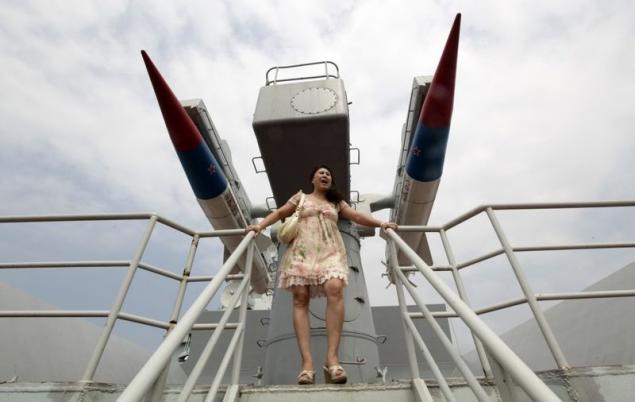 11. A boy sits on a decommissioned aircraft carrier shells on hotels. (REUTERS / Jason Lee)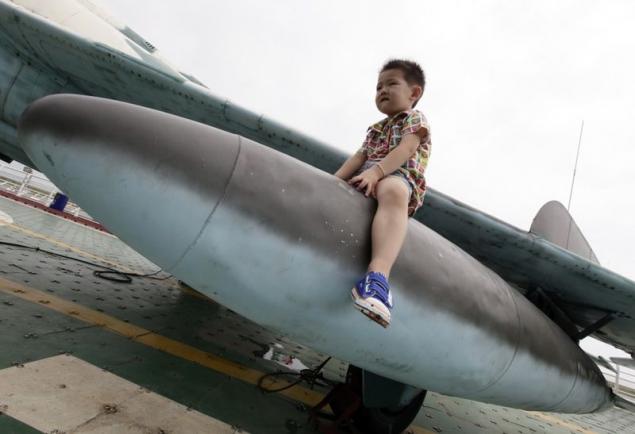 12. Visitors are offered different shows and performances. For example, the capture of pirates. (REUTERS / Jason Lee)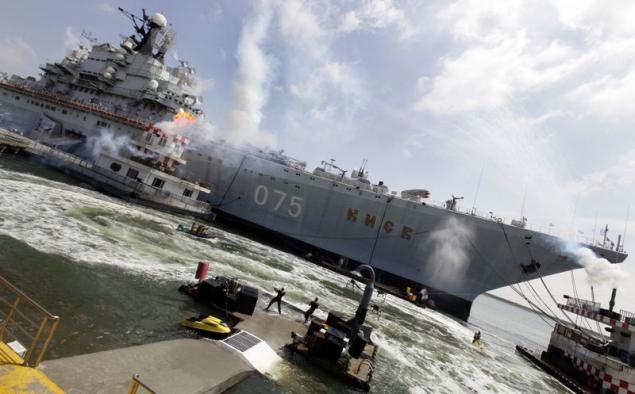 13. American artists entertain guests, staging the capture of the ship. (REUTERS / Jason Lee)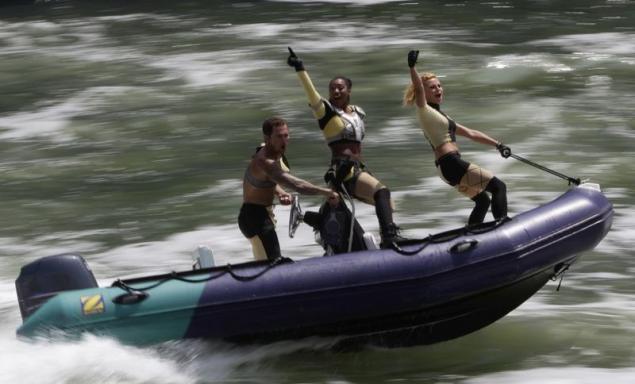 14. Children have a place to roam. (REUTERS / Jason Lee)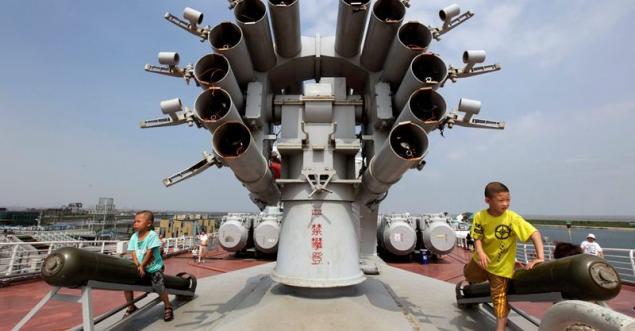 15. A boy plays on the former aircraft carrier. (REUTERS / Jason Lee)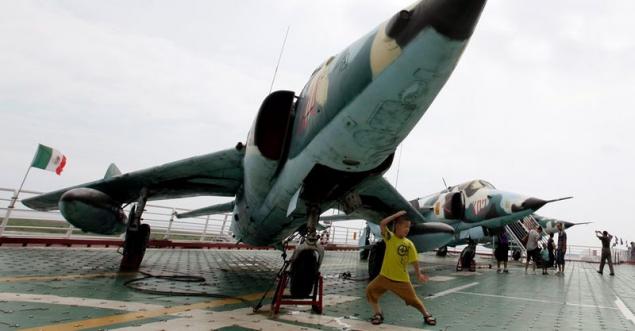 16. "Previously, China did not have aircraft carriers. People find them mysterious and curious. Even now, after China launched the its first aircraft carrier, the people still have to get used, "- says marketing manager Liu Chang. (REUTERS / Jason Lee)

17. "I think people have come here out of curiosity." (REUTERS / Jason Lee)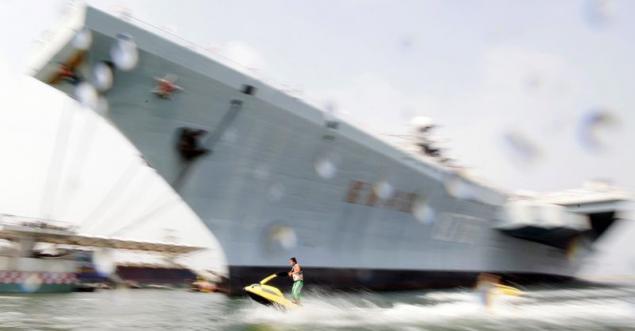 Source: bigpicture.ru