China - a very large and populous country.
Move was not easy, especially between metropolitan areas such as Beijing, Guangzhou, Shanghai, Hong Kong.
The situation rescues a new high-speed railway, by 2020 it is planned to expand to the level of 25,000 km of track.
The new train is able to move at a speed of 350 km / h, this led to a lot of accidents.
At the moment, the speed indicator decreased by 50 km / h.
China. Guangzhou. April 2nd. Arriving passengers at the station, where the ultra-modern high-speed trains operated. (EPA / ITAR-TASS / ADRIAN BRADSHAW)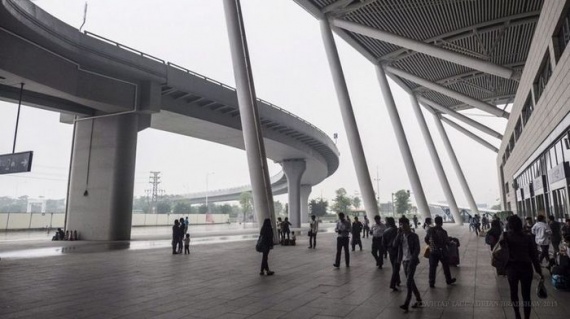 China. Guangzhou. April 2nd. Stairs leading from the lobby to the terminal platform. (EPA / ITAR-TASS / ADRIAN BRADSHAW)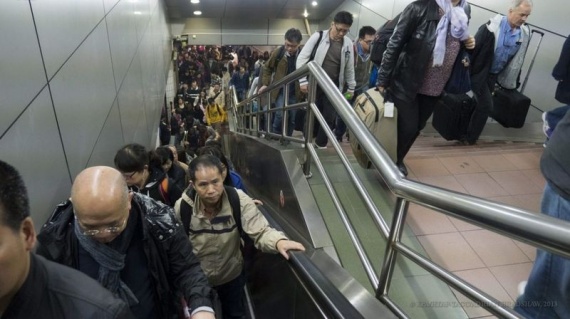 China. Guangzhou. April 2nd. People keep their way to the platform. (EPA / ITAR-TASS / ADRIAN BRADSHAW)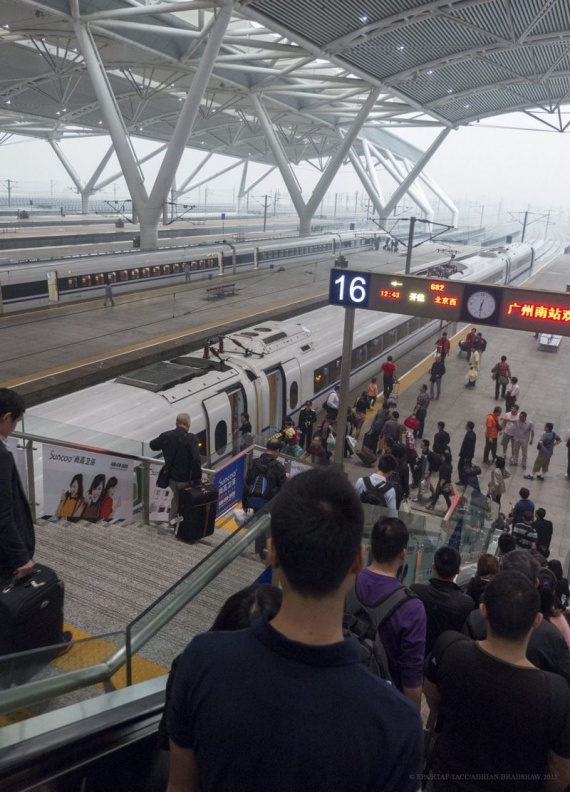 China. Guangzhou. April 2nd. Departure. (EPA / ITAR-TASS / ADRIAN BRADSHAW)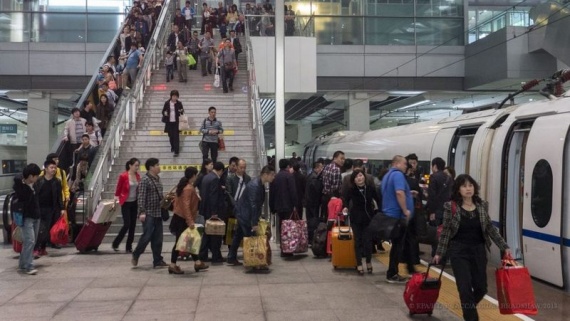 China. April 2nd. Passengers inside the train while driving on high-speed rail routes. (EPA / ITAR-TASS / ADRIAN BRADSHAW)