MOE suggests that the flagrant violations during the construction led to the fire.
Violators could face up to 3 years imprisonment.
See also:
Fire in the Grozny-City (9 photos + video)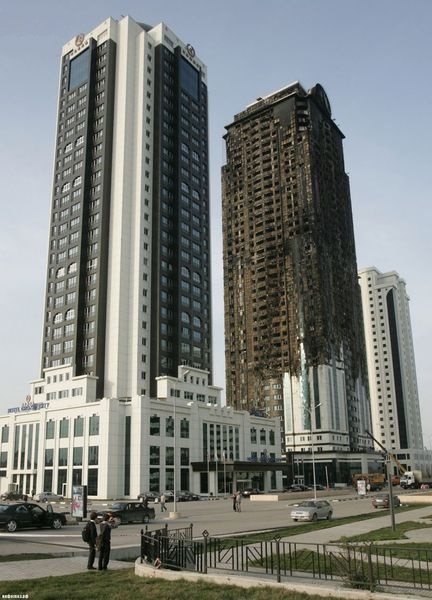 Now the complex looks like ...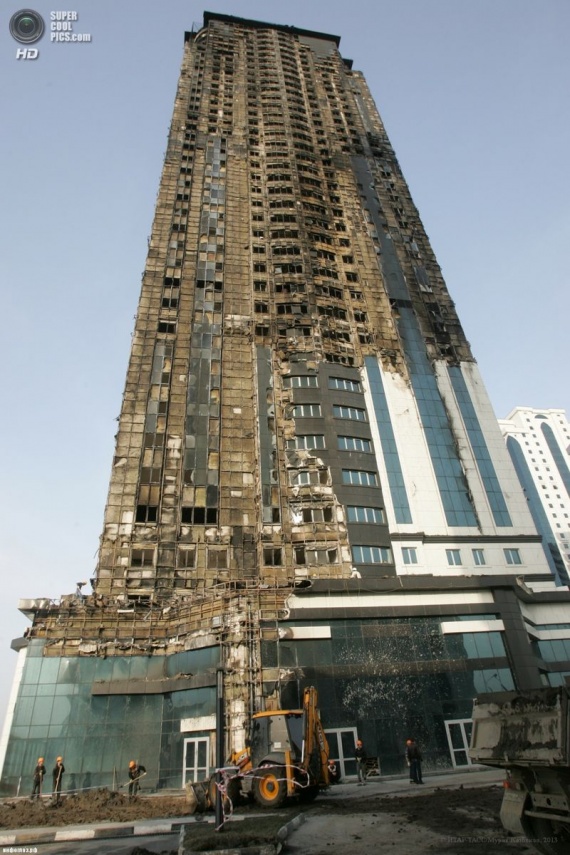 Russia. Grozny, Chechnya. April, 4. 145-meter tower "Olympus" complex "Grozny City" after the fire. (ITAR-TASS / Murat Kazbekov) Skyscraper "Olympus" after extinguishing the fire looks like a black spot among prestigious buildings of the complex "Grozny City».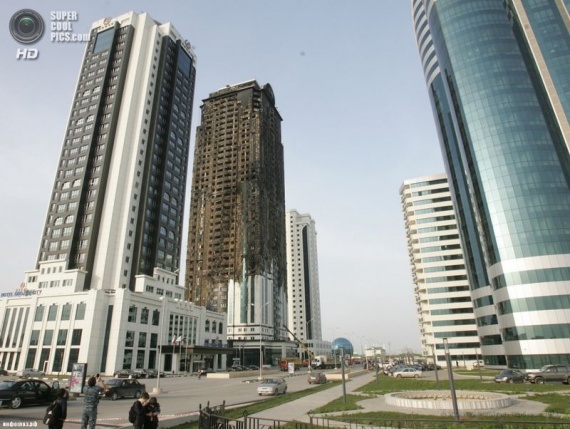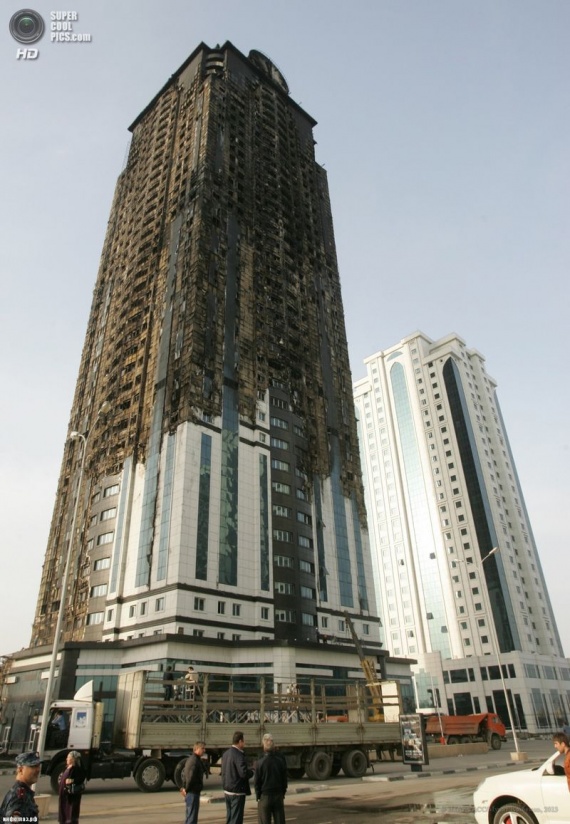 Source: supercoolpics.com