Light aircraft carrier "Vikramaditya" is intended for the replacement of worn-out aircraft carrier "Vikrant". This ship after completion should be the flagship of the Indian Navy. This aircraft carrier built on the basis of heavy aircraft carrier "Admiral Gorshkov" by profound modernization. Currently the ship after a complete restructuring introduced into the Indian Navy. June 8, 2012 derived from the waters of the Northern machine-building enterprise for sea trials in the White, and then in the Barents Sea. Tentative dates for the tests - until December 2012.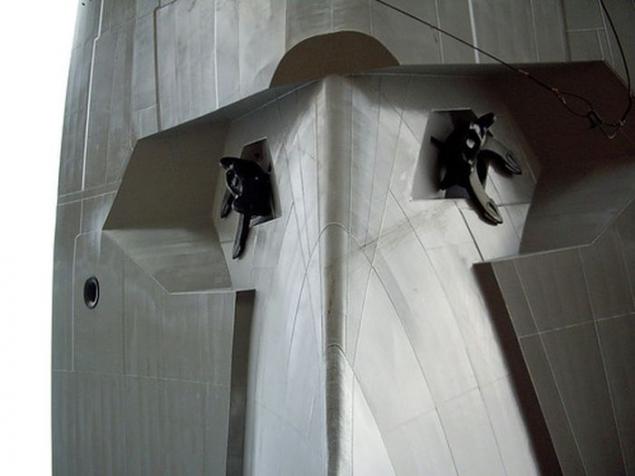 The aircraft carrier was built on the basis of heavy aircraft carrier "Admiral Gorshkov" by profound modernization.
After a complete renovation, the ship changed its purpose: instead of antisubmarine aircraft carrying cruiser ship became a full-fledged light aircraft carrier.
In the process of restructuring of the ship's hull was replaced on it most of the elements above the waterline, replaced the power plant boilers, removing all weapons and established a new, extremely zenith. Redevelopment has also undergone a hangar. On the deck of the ship arrester installed trёhtrosovy, trampoline and optical landing system, two lifts. Taking on board the aircraft carrier can weight up to 25 tons, among them the MiG-29K, C-54/55/56, Rafale-M, F / A-18. Also on the aircraft carrier will be present helicopters Ka-28 and Ka-31, the possibility of basing Indian helicopter HAL Dhruv and the Russian Ka-60 (Ka-64) "Killer Whale».
As of August 2009 at the Sevmash shipyard in the works for the modernization of the aircraft carrier were involved 45 Indian specialists.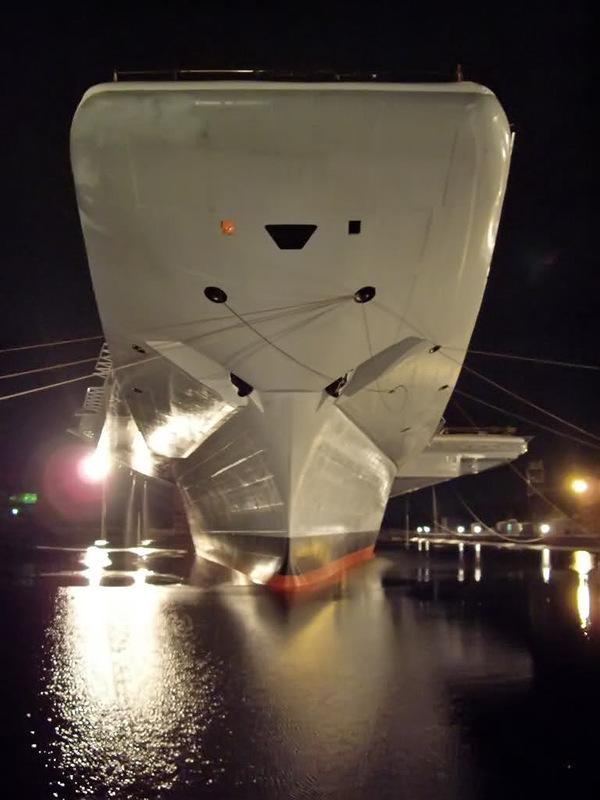 In February 2010, General Director Nikolai Kalistratov and a group of experts "Sevmash" visited the Black Sea Shipyard in Nikolaev. According to the results of negotiations on Sevmash for the transfer of experience were invited three members of the Black Sea Shipyard, including the chief builder of the tunable carrier Eugene M. Entis.
In June 2010, the aircraft carrier arrived in the layout of the MiG-29K weight of 12 tons. The model is designed for interagency tests on the ship. In particular, to check the restraint used at the start of the aircraft.
The transfer of the ship to the Indian Navy is scheduled for 4 December 2012. In September 2011 the first exit to the sea moved in November 2011 to the end of May 2012.
June 8, 2012 the aircraft carrier "Vikramaditya" was first put to sea in the full-scale testing.
During the first phase of the factory sea trials in the White Sea has been performed a number of measurements of physical fields of ship, crew training worked on the aircraft carrier refueling and fresh water.
Since mid-July 2012 held the second phase of testing the Indian Navy aircraft carrier "Vikramaditya».
In tests involving an aircraft carrier and naval aviation units SF: aircraft and helicopter crews make scheduled overflights "Vikramaditya" in order to check the ship's radar systems, air defense systems, communications systems and aircraft control.