Most pools are those who do not see the edges. These seem to be merged with the sky, sea, space. They look luxurious and a little scary. And just like in such a dip. In recent years, it built up a lot of these pools. And exciting new photos also appear more and more.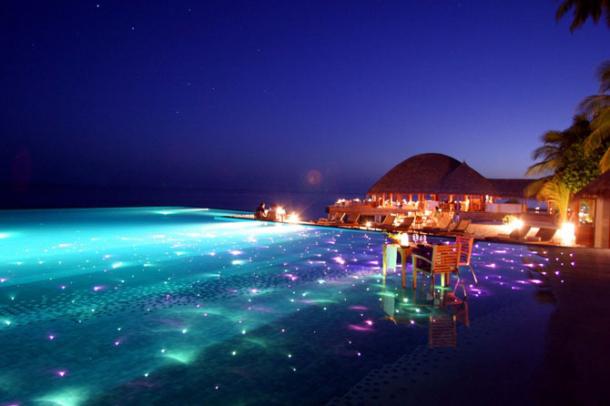 The resort Huvafen Fushi, Maldives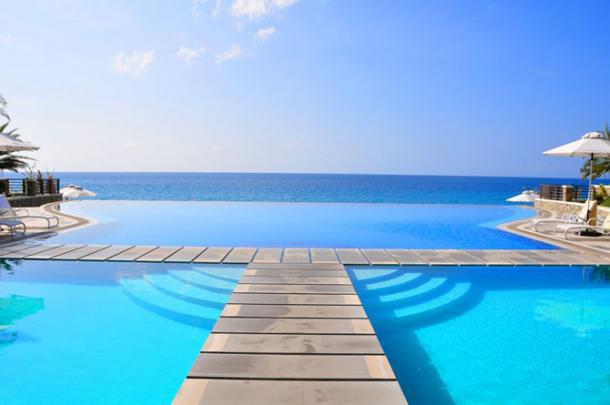 Hotel Acuatico Beach Resort in the Philippines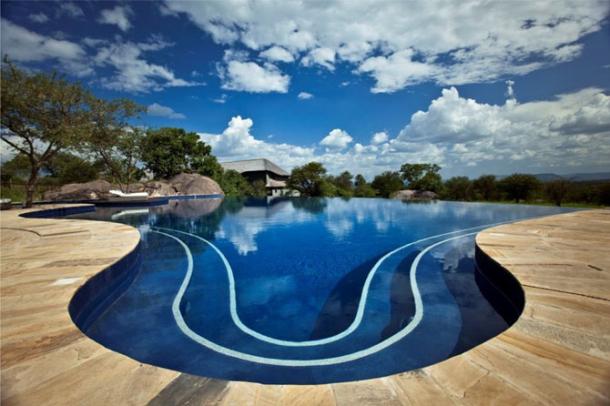 Hotel Bilila Lodge Kempinski in Tanzania
The edge of the pool is located just below the height of the water, so it is poured into a special rims the cup. The water is collected in a water reservoir, from which is pumped back into the pool. Innovation has become quite popular, and many people like to build their own private property.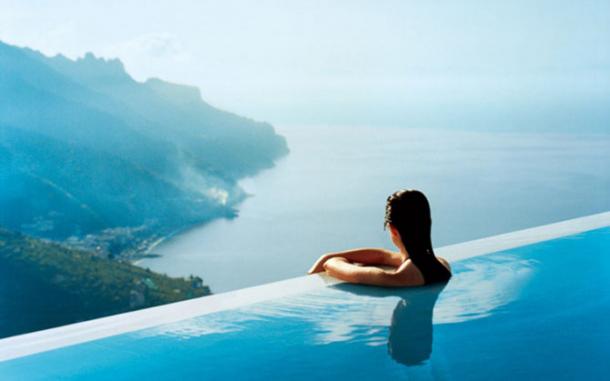 Hotel Caruso, Italy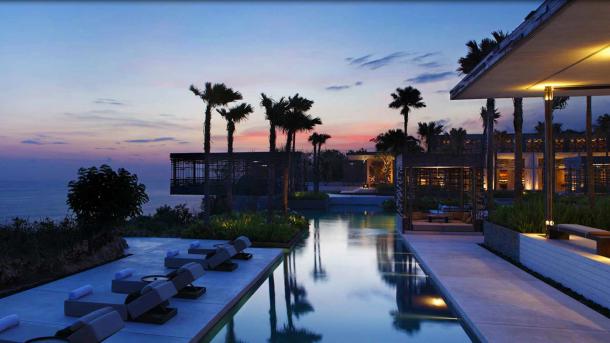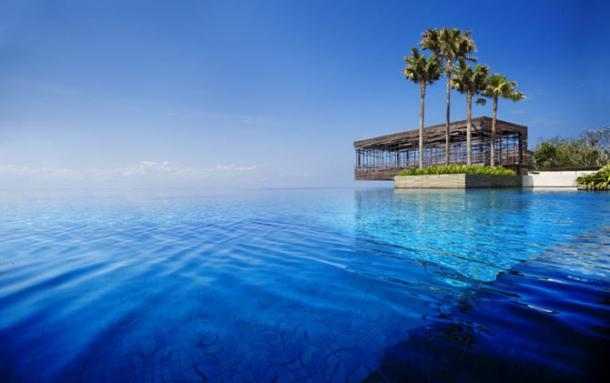 Hotel Alila Villas Uluwatu, Bali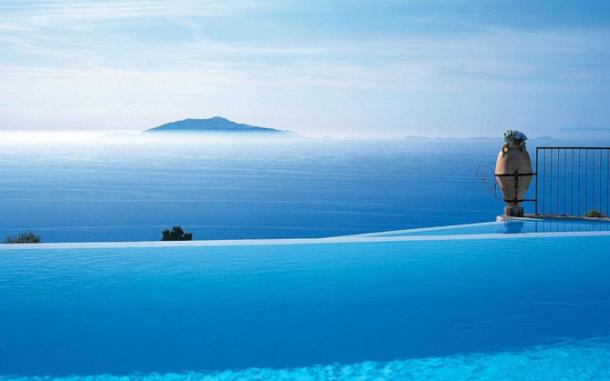 Hotel Caesar Augustus Hotel, Italy
The first such pools were in France, where were built fountains of Versailles. Today, rare popular resort complete without chic pool. There is speculation that a source of inspiration were the rice paddies, where different levels of fields resemble cascading pools.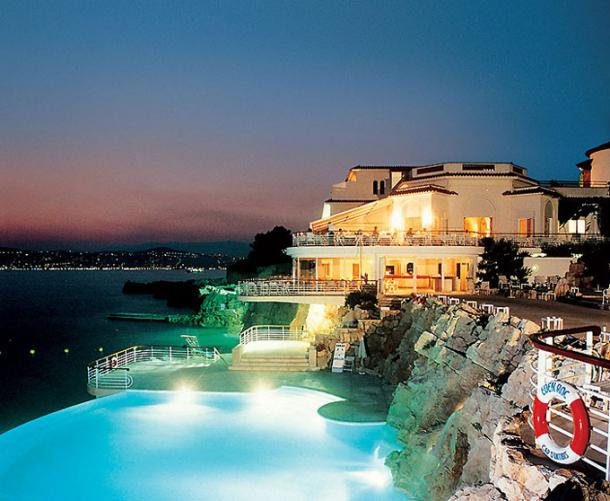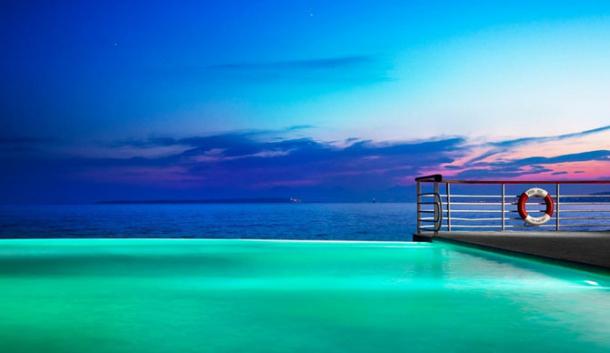 Hotel Du Cap Eden Roc, France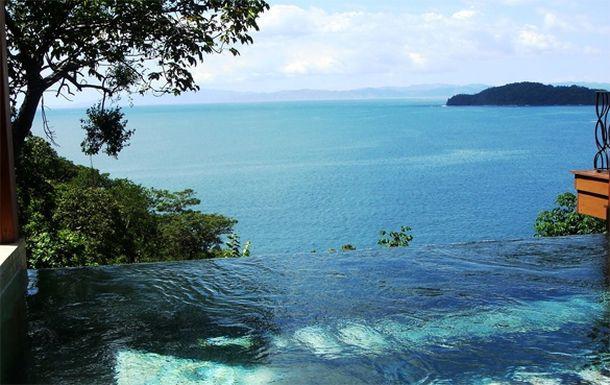 Hotel Four Seasons Resort, Costa Rica
Due to the design and placement of competent pools look like that produce an optical illusion. Especially effective they are against the sea.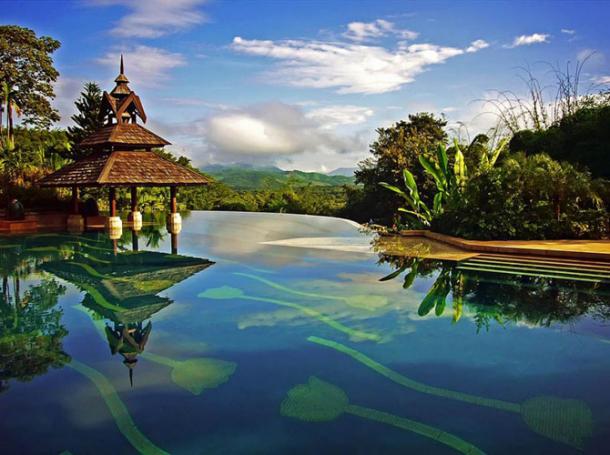 Hotel Golden Triangle Resort, Thailand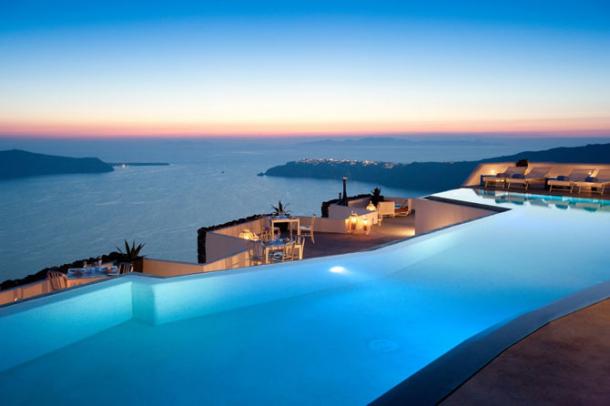 Hotel Grace Santorini, Greece
These pools are called infinity pool. They are built with special technology, the water level exceeds the height of the flanges, and the water is discharged uniformly from the edges of the board, and a feeling that it flows directly into the sea or on the slopes of the spectacular scenery. In fact, to swim in these pools is quite safe, it is only necessary to consider that the approach to the side it is necessary to slow down the movement. The body still touches the board, and with the water per person per rim are not toggles, but still worth to be careful.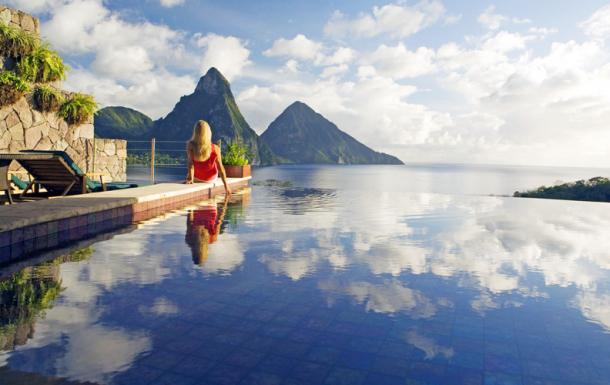 Hotel Jade Mountain Resort in St. Lucia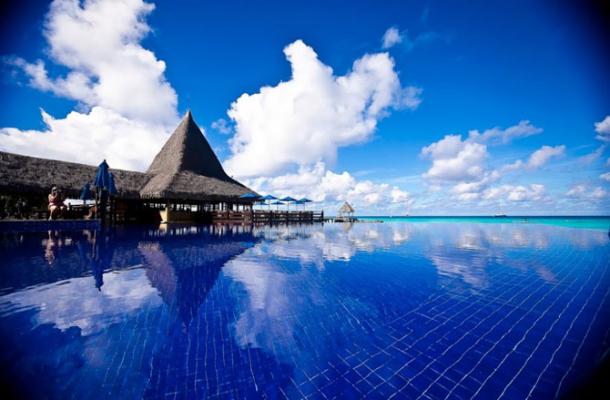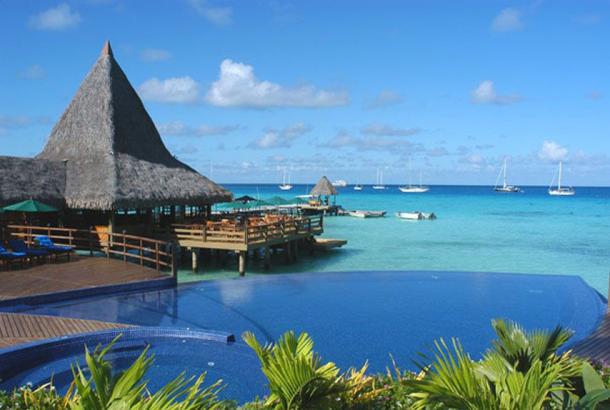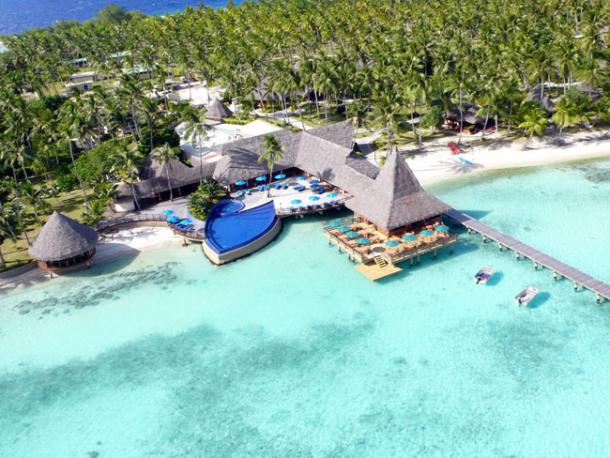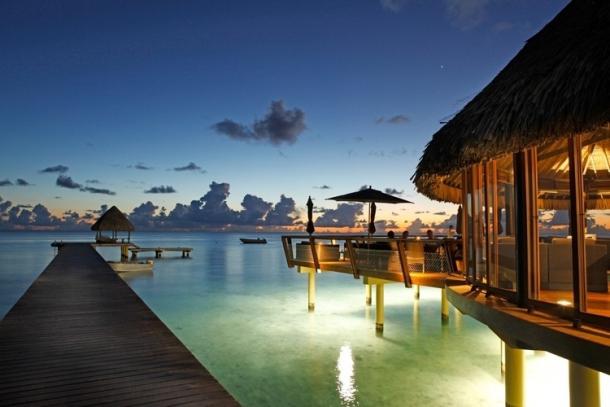 Hotel Kia Ora in Polynesia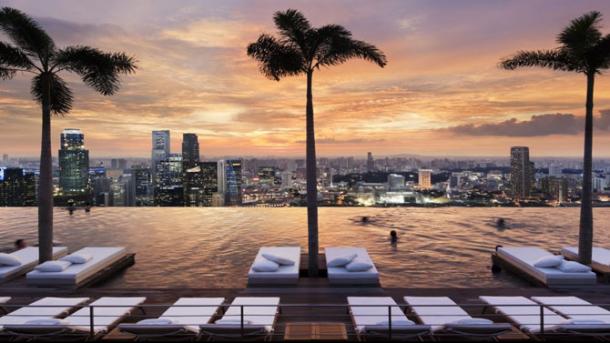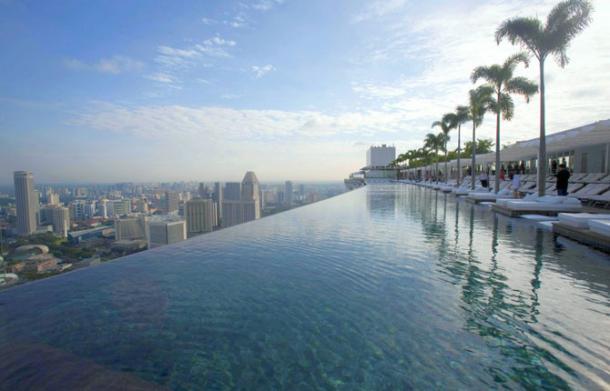 Hotel Marina Bay Sands Hotel, Singapore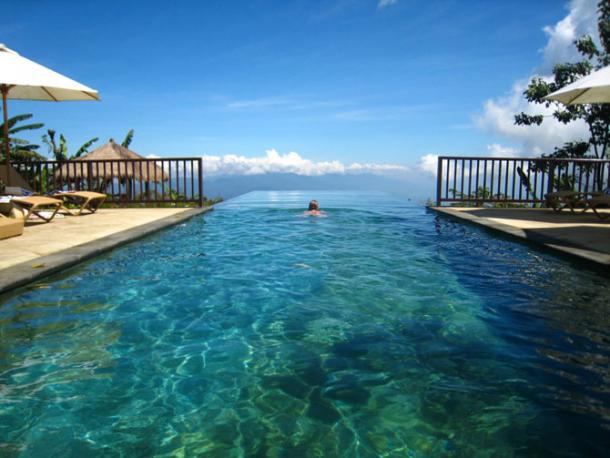 Hotel Munduk Moding Plantation, Bali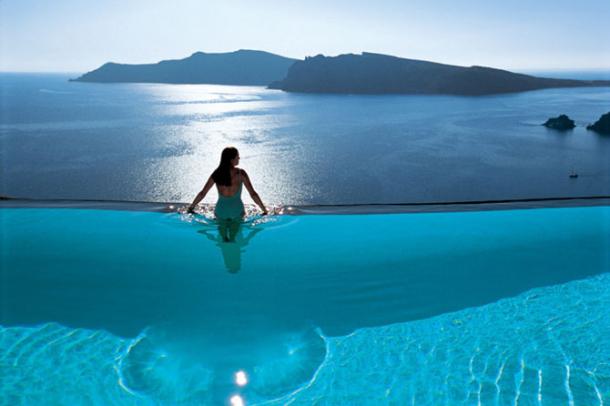 Hotel Perivolas, Greece
Building a pool is expensive, so go for a swim in a pond luxury succeed only in very expensive hotels.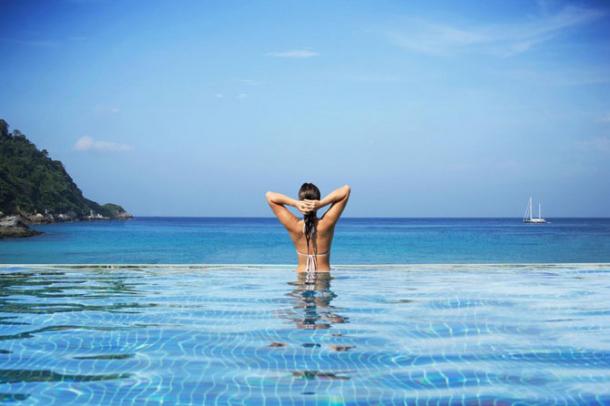 Hotel Racha Island Resort, Thailand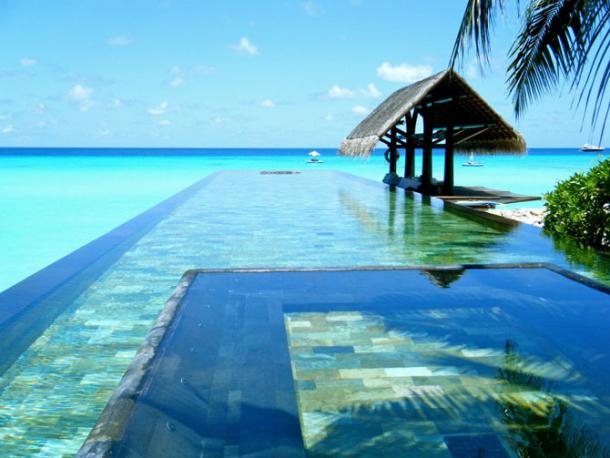 Hotel Reethi Rah Maldives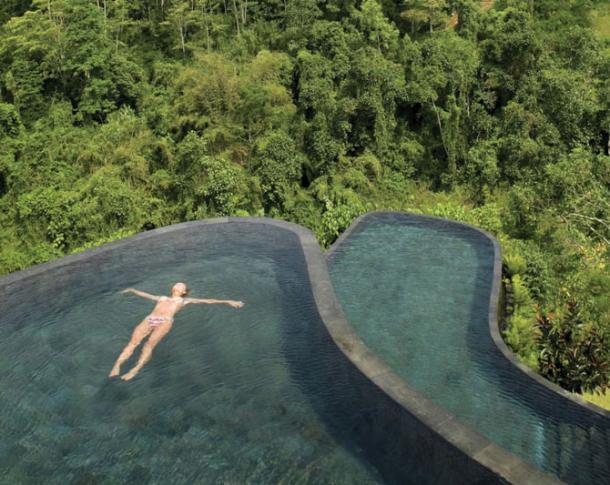 Hotel Ubud Hanging Gardens, Bali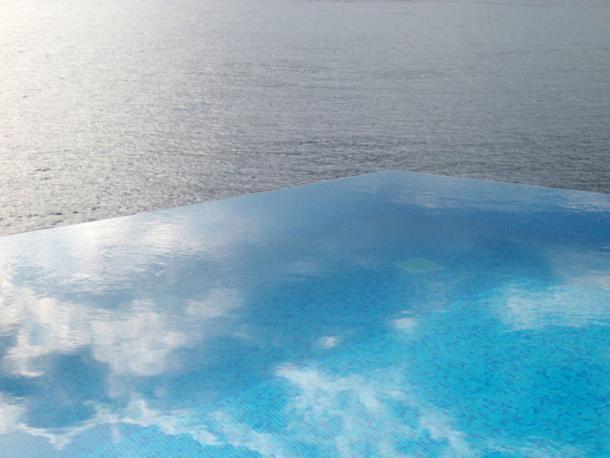 Hotel Villa Mahal, Turkey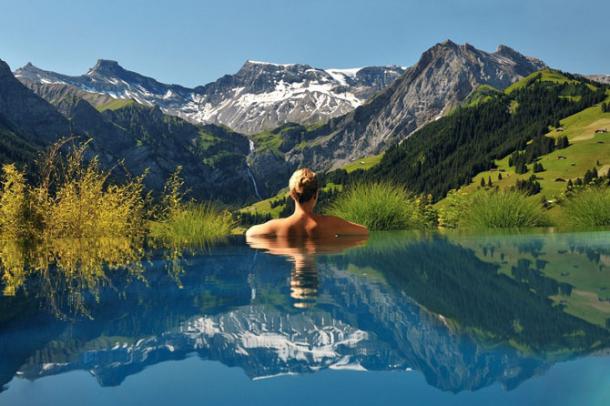 Hotel Sambrian, Switzerland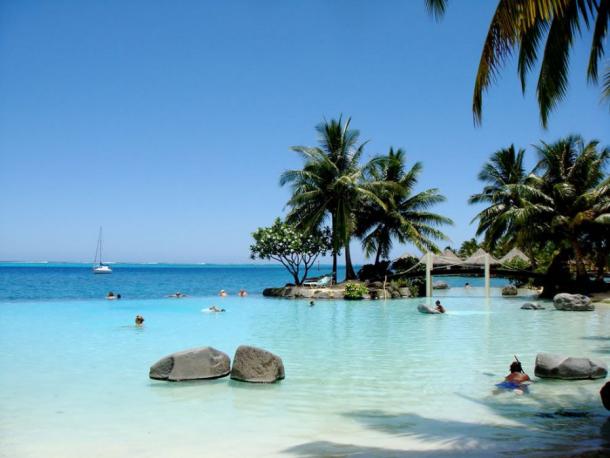 The hotel is on the island of Bora Bora
Malfunctions transfer pumps may lead to the fact that water clusters in the trenches, overflows, the water level in the pool falls and the whole illusion of the end will come. To maintain this system is difficult and expensive, which is why such structures are resolved to build is not everything.
Several swimming pools in private: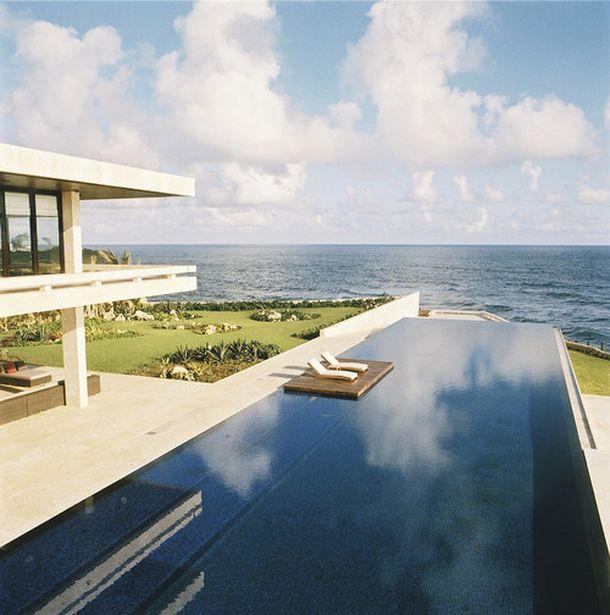 Modern pool Miami, Florida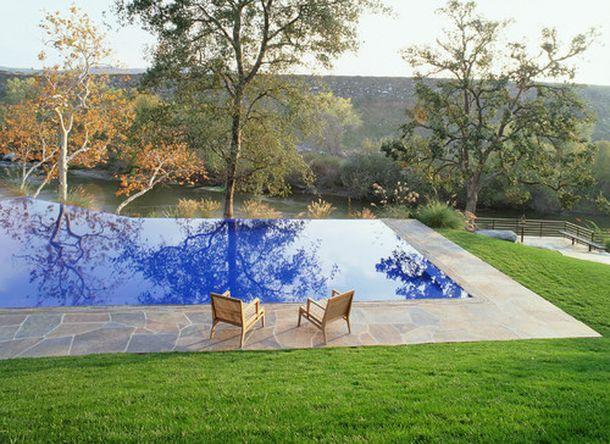 Modern swimming pool in New York, Architectural Company Dufner Heighes Inc.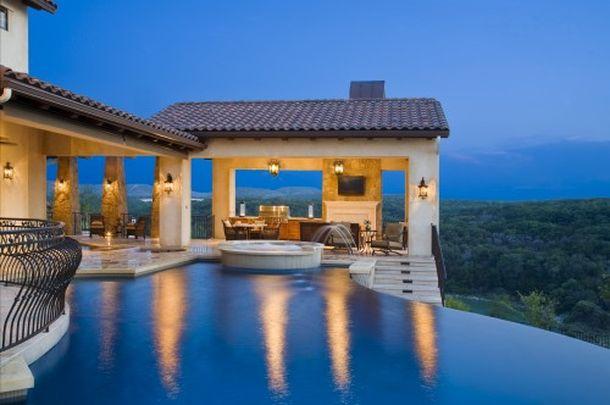 Mediterranean basin in Austin, Texas, design company Cornerstone.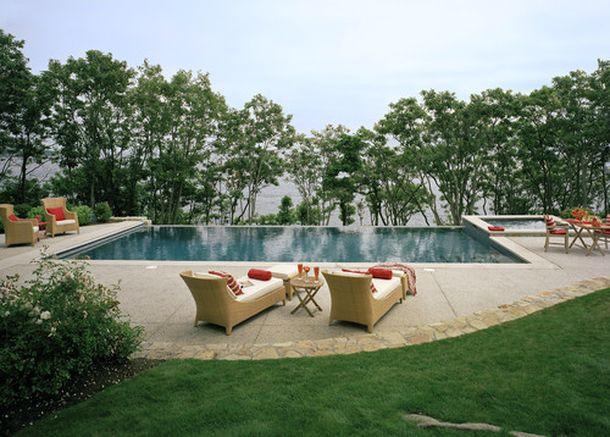 Traditional swimming pool in Beverly, Massachusetts, Architectural offices Siemasko + Verbridge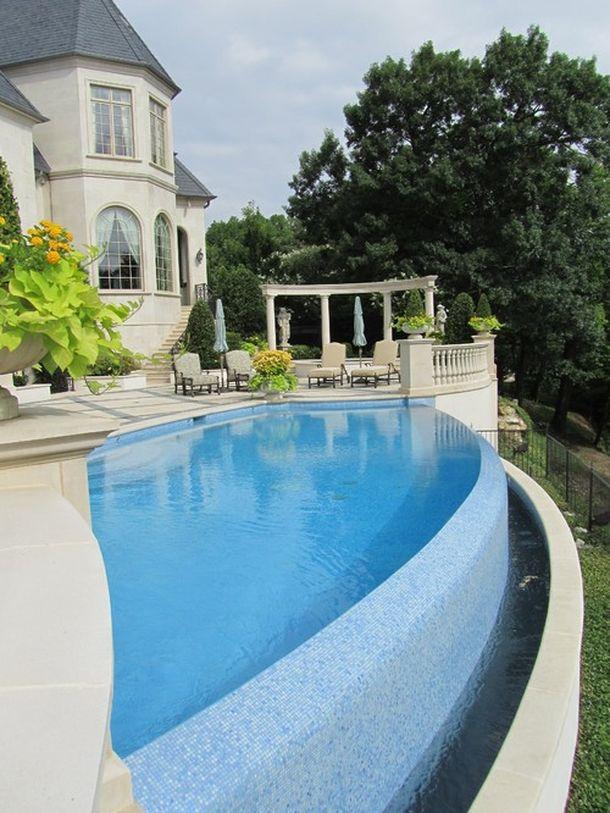 Traditional swimming pool in Dallas, Texas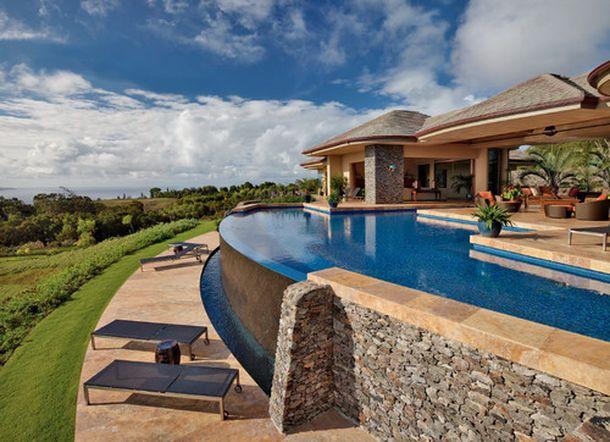 Tropical pool. the work of architects from the Bureau Lahaina Architects & DesignersRick Ryniak Architects