And we continue our journey through the Cannes Film Festival 2014. Today I offer you a review with two red carpet movie premieres, where shone the brightest and chic international stars. To begin, you should pay attention to the premiere of westerns "Local" with Hilary Swank and Tommy Lee Jones, who also acted as the director of the tape, and then to admire the most beautiful woman in Italy - on screening films "Miracles».
One of my favorites at yesterday's film premiere of the film "Local" has become a charming Freida Pinto. Indian actress again donned a chic outfit Oscar de la Renta and looked at it even better than yesterday. Is that possible ?! Evening dress saturated coral shade was decorated with gold embroidery, reminiscent of the rich decoration of the Indian national costumes, and completed jewelry and accessories in golden colors.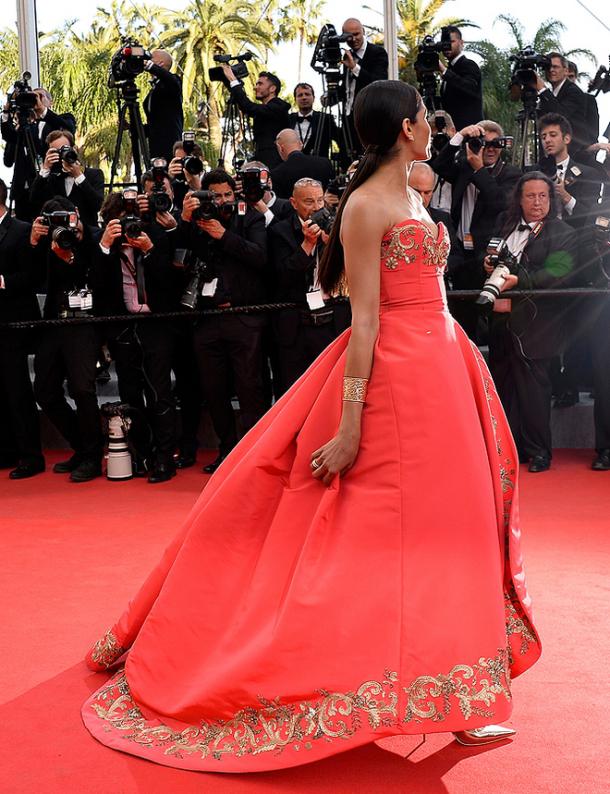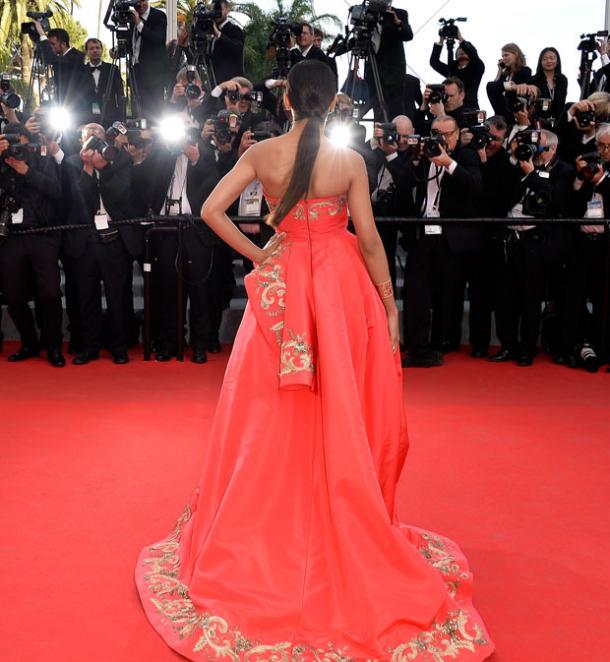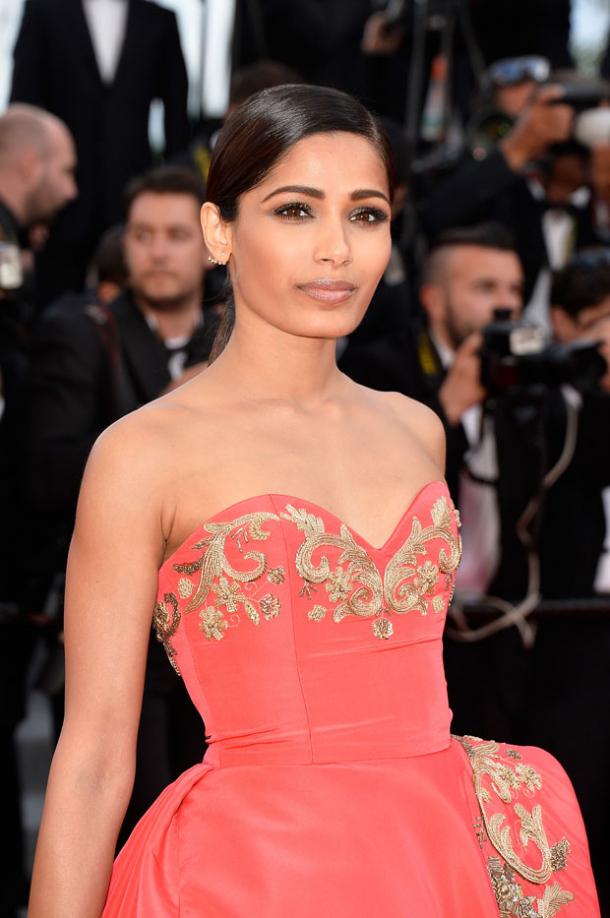 Appeared at the premiere and Russian actress Svetlana Hodchenkova. To our infinite happiness, light can look decent on the red carpet world class, unlike some of our compatriots, and it is very nice to look at. The actress appeared in Cannes dress laconic style, selecting the saturated shade of green, which became the highlight of her image.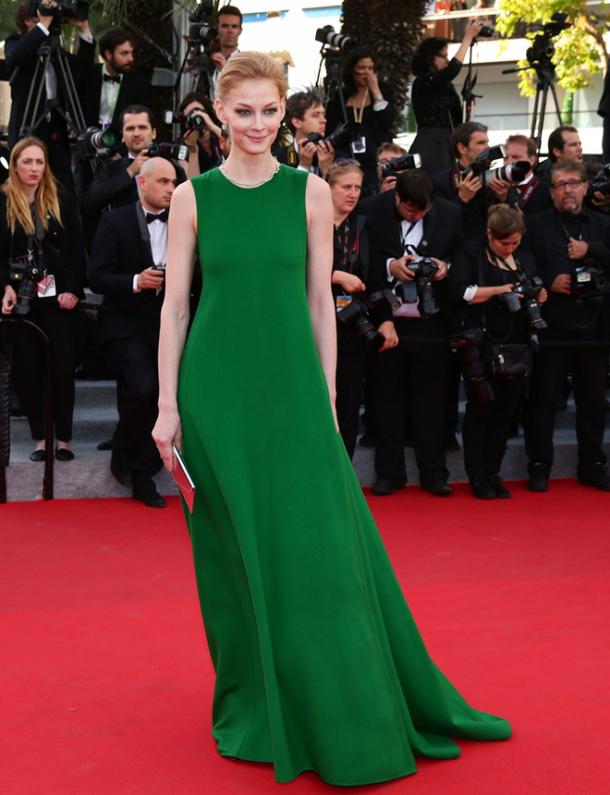 An aspiring model and girl Bradley Cooper Suki Waterhouse examples for the premiere of soft lilac dress with two-layered skirt and bodice minimalistic. I do not think this dress is nothing special (but Suki still never happy with us truly memorable fashion way), and I was very confused by the fabric from which the dress - not the best quality stuff.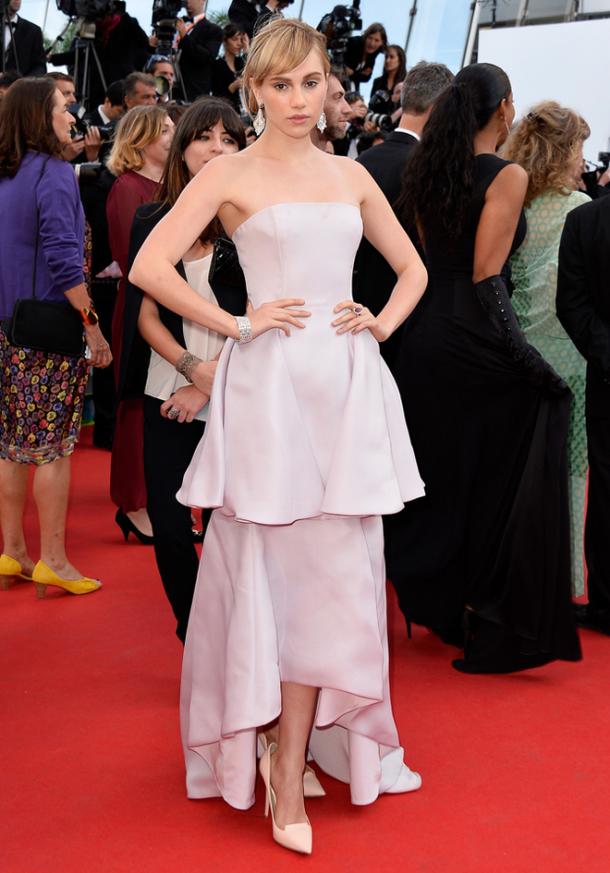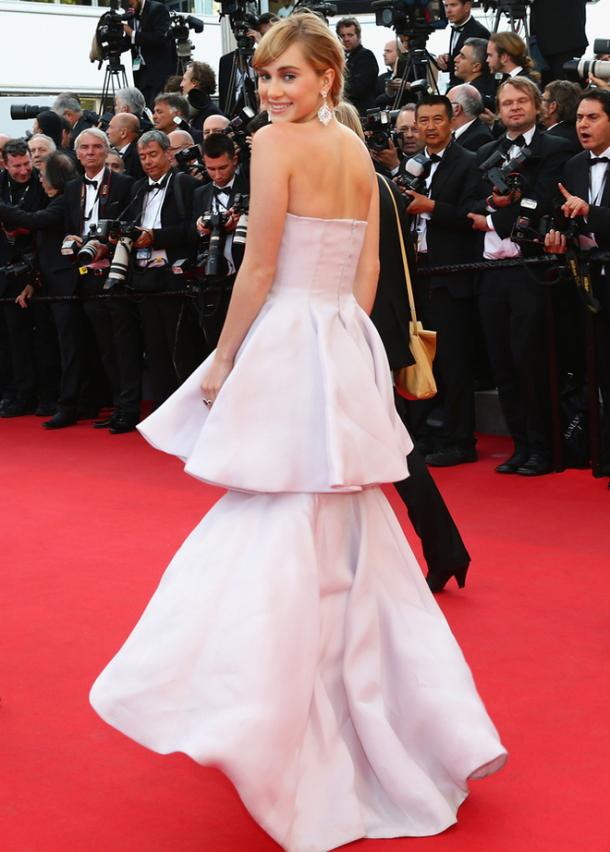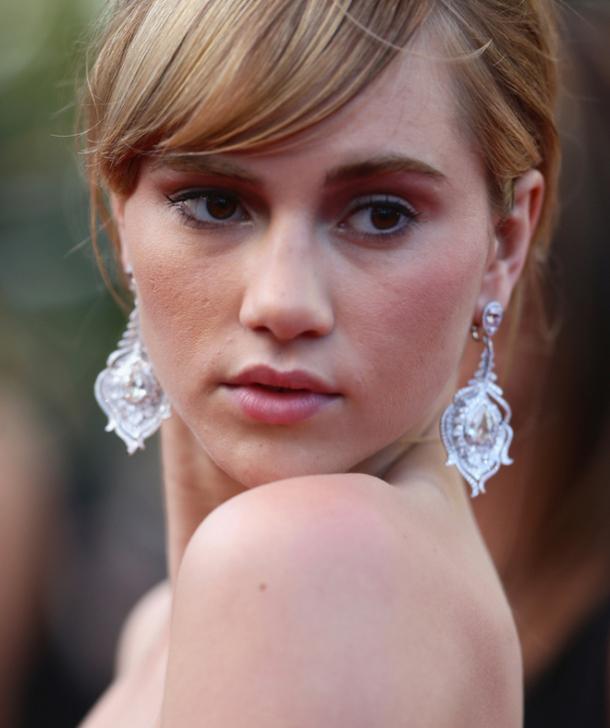 The heroine of the evening and the main performer of female roles in the film "Home" Hilary Swank opted for the image in the style of old Hollywood, choosing to premiere silk Atelier Versace. The fitted style advantageous to emphasize the shape of the actress, and elegant draperies and a cable attached image of solemnity. An ideal complement to the large sapphire along steel earrings Chopard. I love this image, and I refuse to notice those ugly wrinkles on the fabric that it compromised.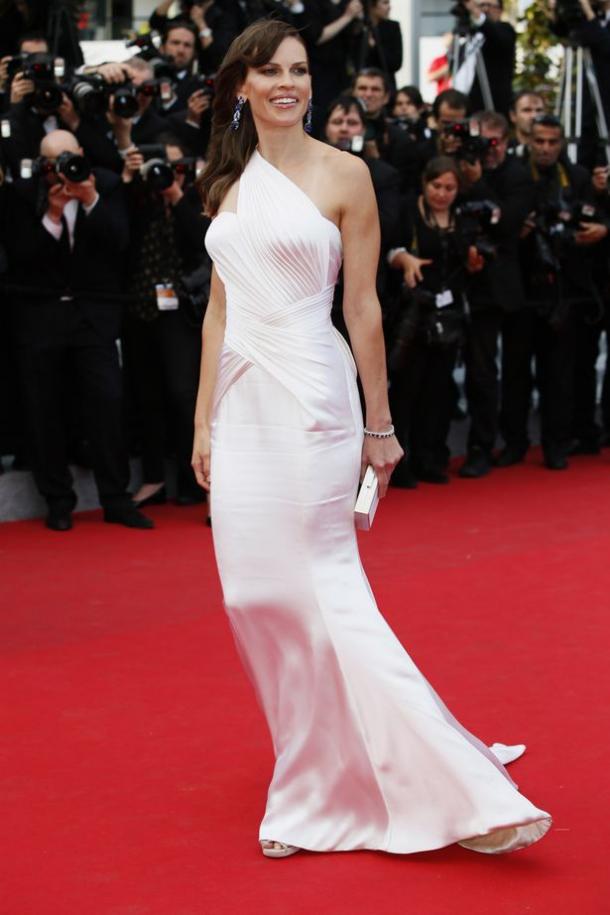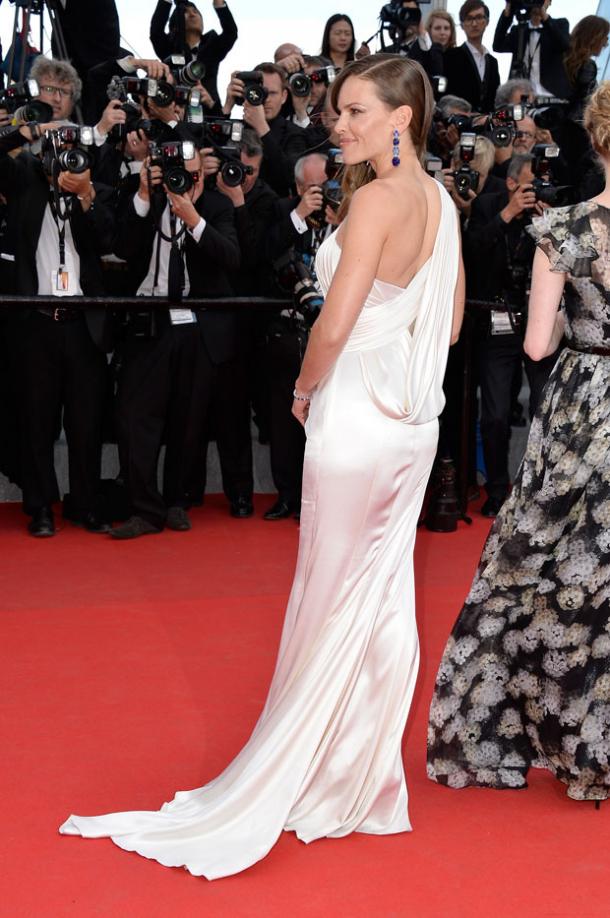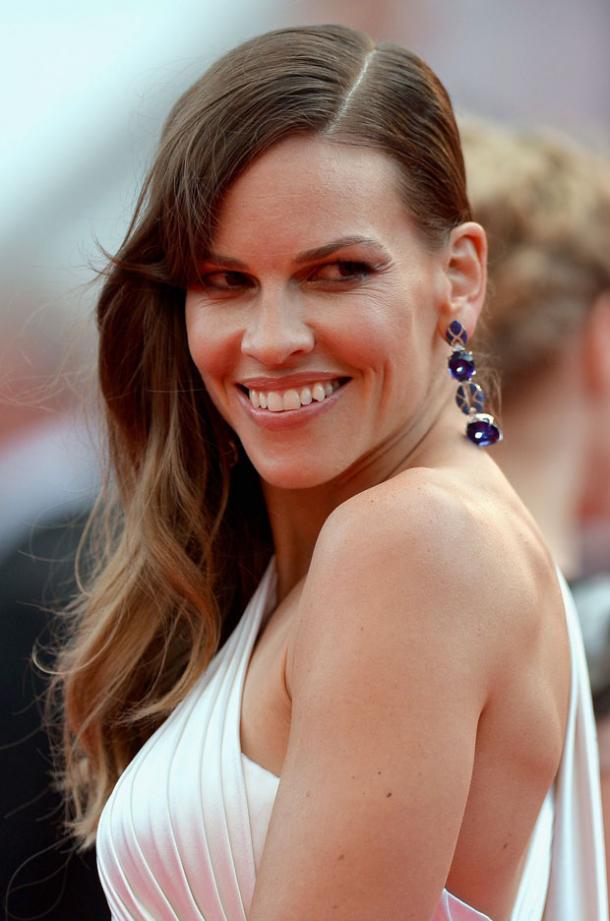 b
Too open, too obtyagivayusche too much blush - that's the thought that first came to my mind when I saw Adriana Lima dressed as Alexandre Vauthier Couture. In my opinion, this is not the best outfit for the Cannes Film Festival, where a premium elegance and chic. "I'm not married now!" - As if we dress Adriana yells, as if demonstrating the fact that the supermodel has returned to the fair bride.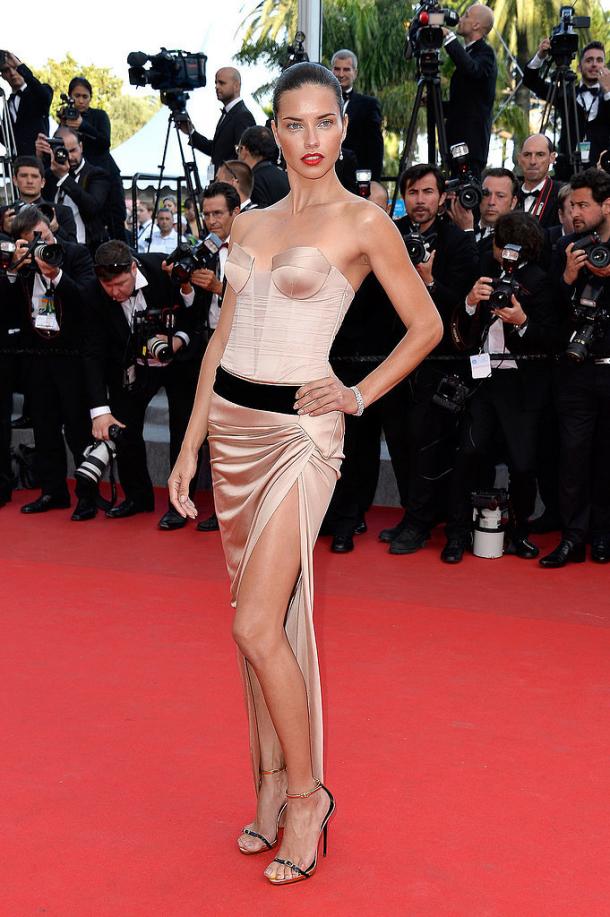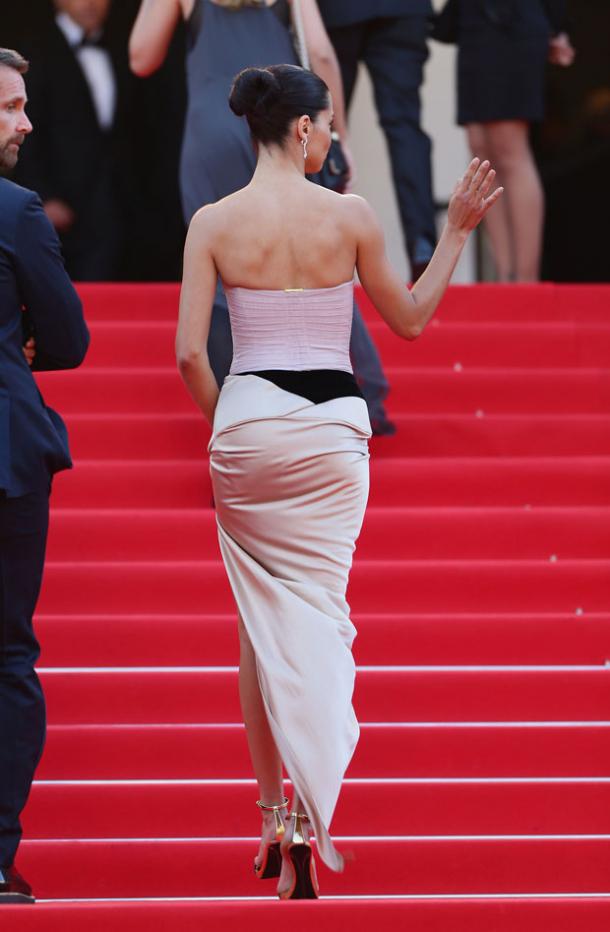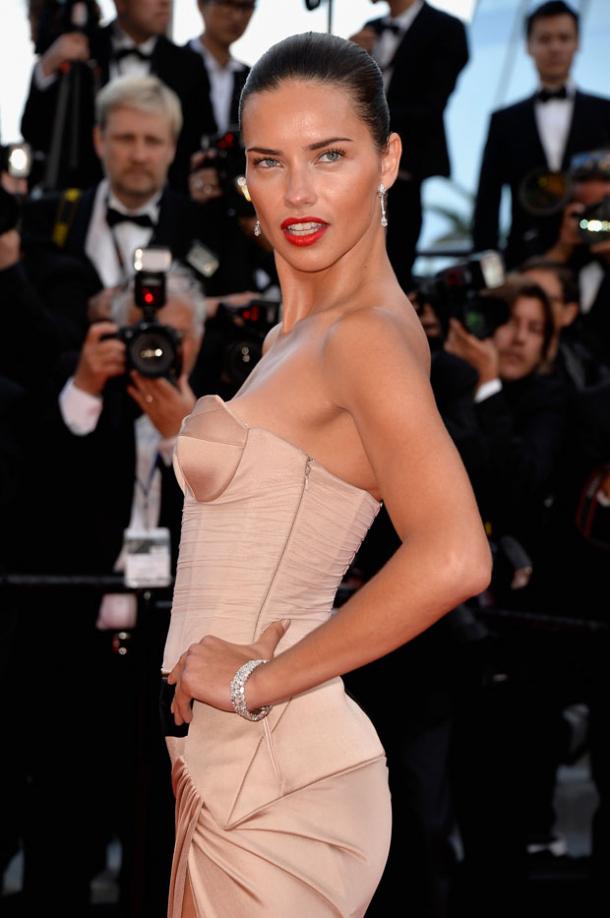 Whether the girl, or vision - Sonam Kapoor in Couture from Elie Saab. Dramatic, solemn and regal luxury evening dress perfectly fits into the atmosphere of the event and a very decorate Indian actress. In my opinion, this is a perfect image for pompous Cannes Film Festival with his "play for high stakes or go home».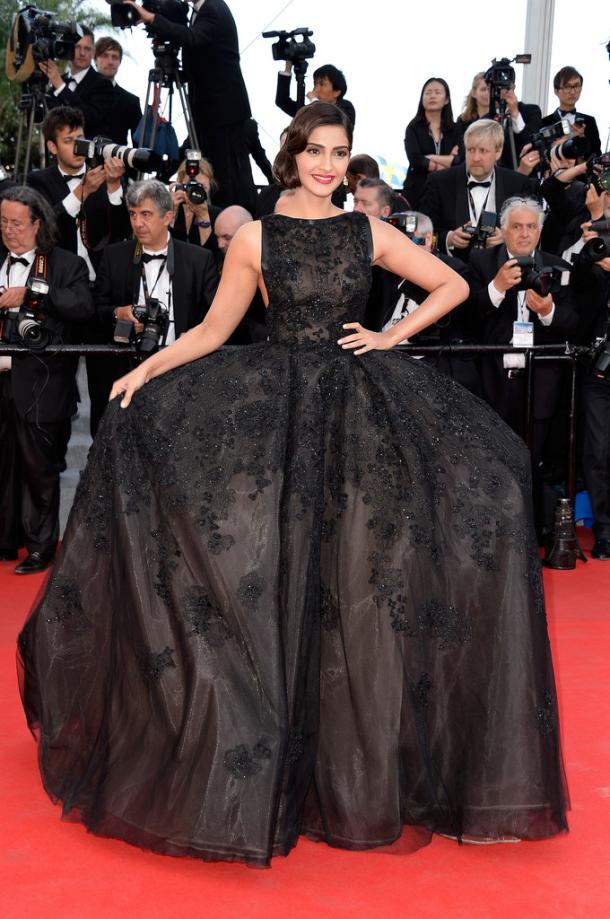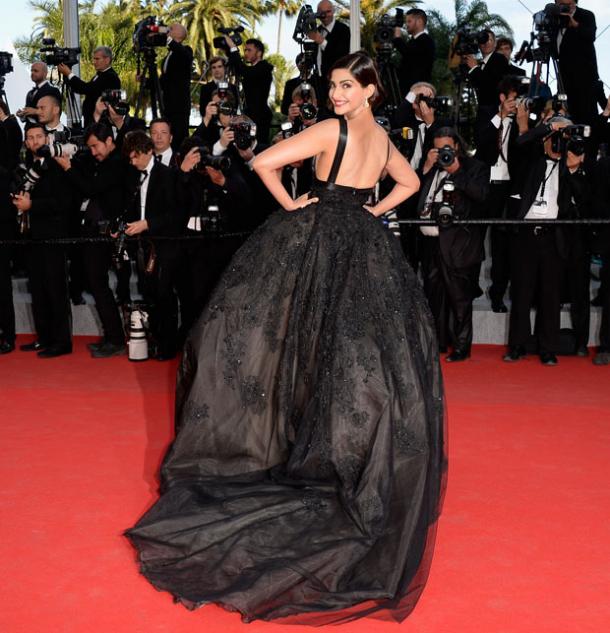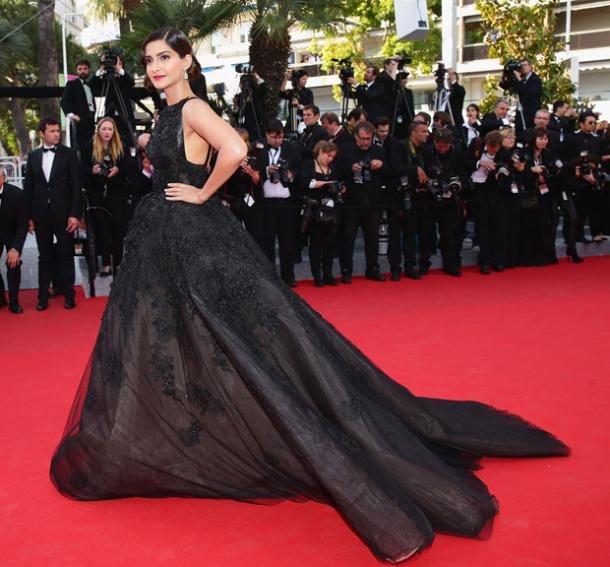 Monica Bellucci arrived in Cannes to present a film by Italian director Alice Rorvaher "Miracles," in which she starred. At the sight of the actress on the red carpet, I got the impression that Dolce & Gabbana outfits became her lifelong dress code, as soon as she has signed a promotional contract with fashion brand many years ago. And there is nothing wrong - Domenico and Stefano know how to decorate a woman's body and to understand this better than many others. Only I do not understand why of all varieties of beautiful creations of fashion house Monica again choose black lace Italian widow, that we saw in it and on other stars at least a hundred times.